This is delicious summer dish with a lot of nutrients and perfect for busy people because once you put everything on the pot, you can live it for hours and have it ready when you get back.
6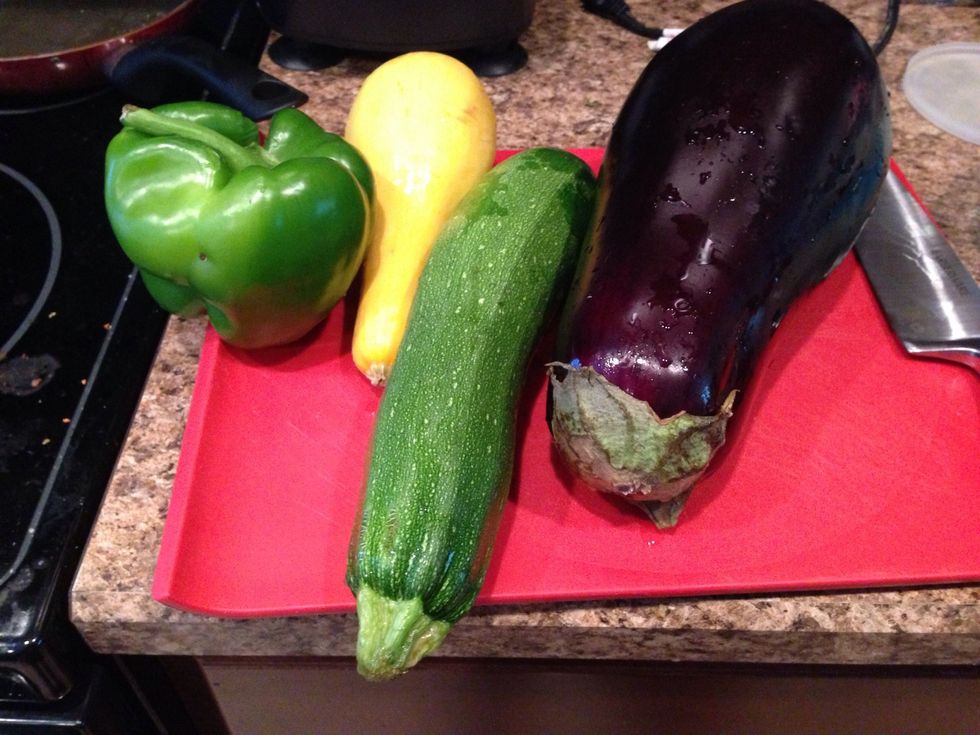 Wash the veggies!!
Slice them as even and thin as you can.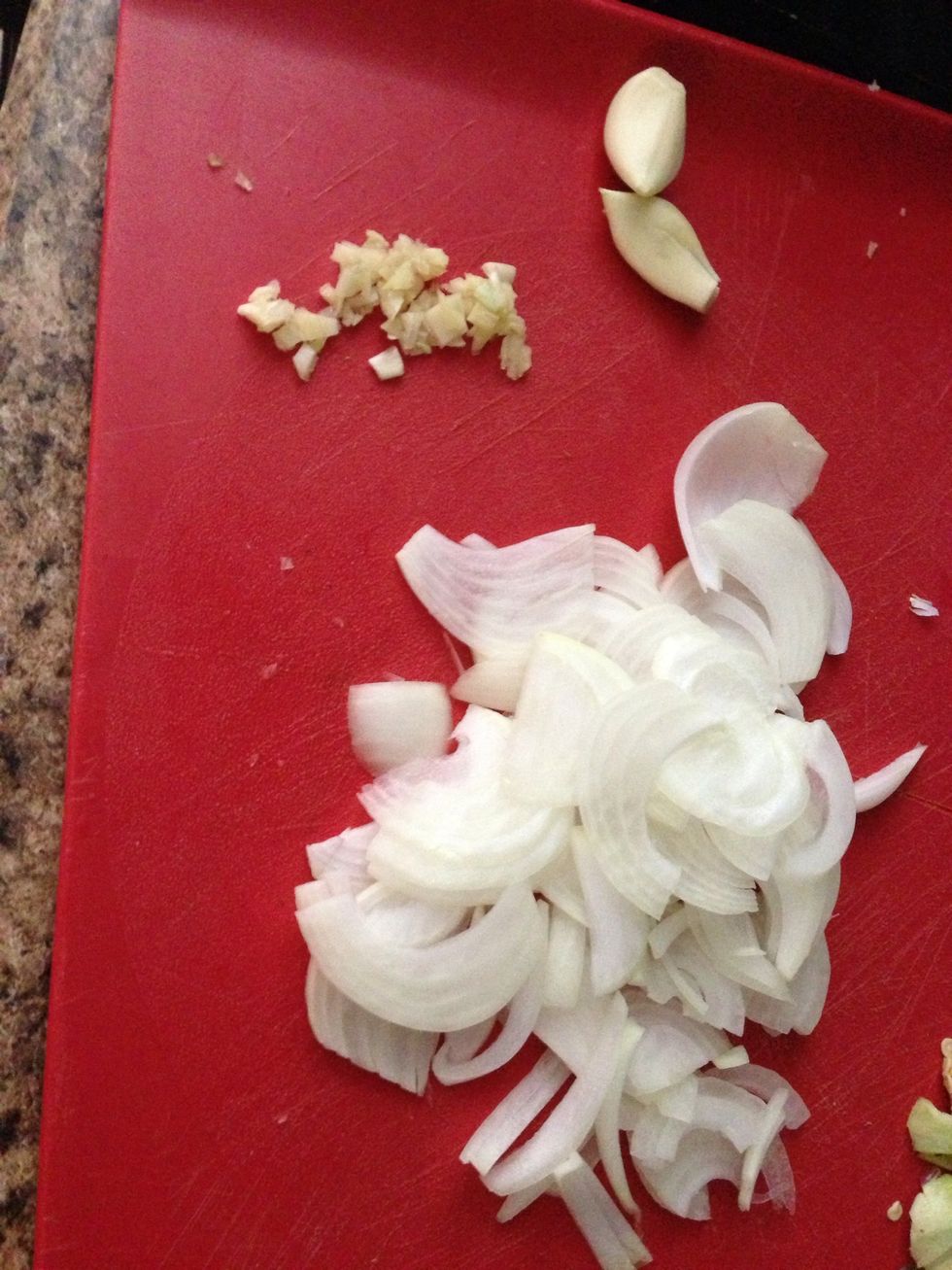 Chop onion and mince ALL the garlic!!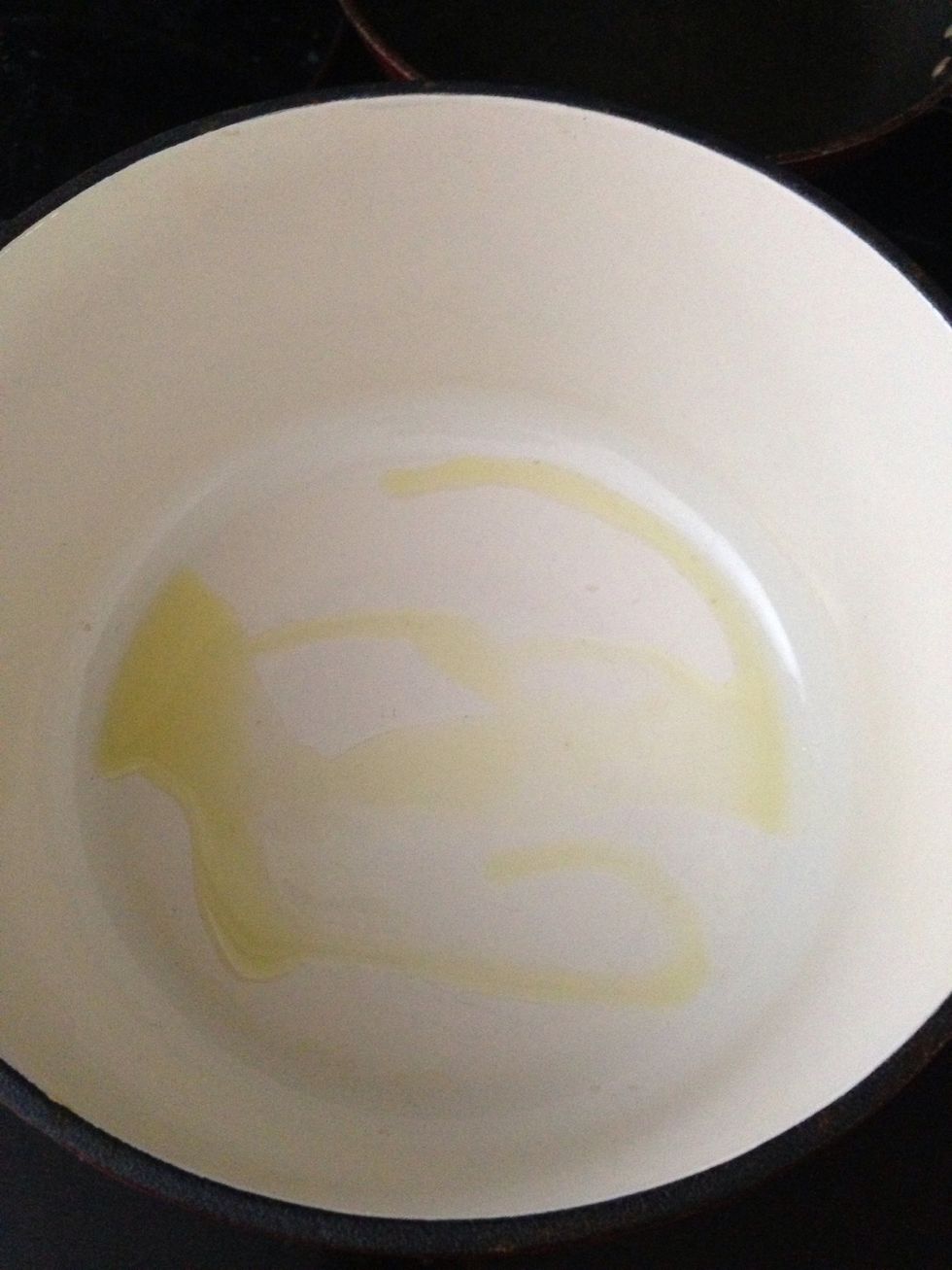 Heat to medium/ medium high and the oil on your Dutch oven or casserole. (Avoid this step if using a slow-cooker)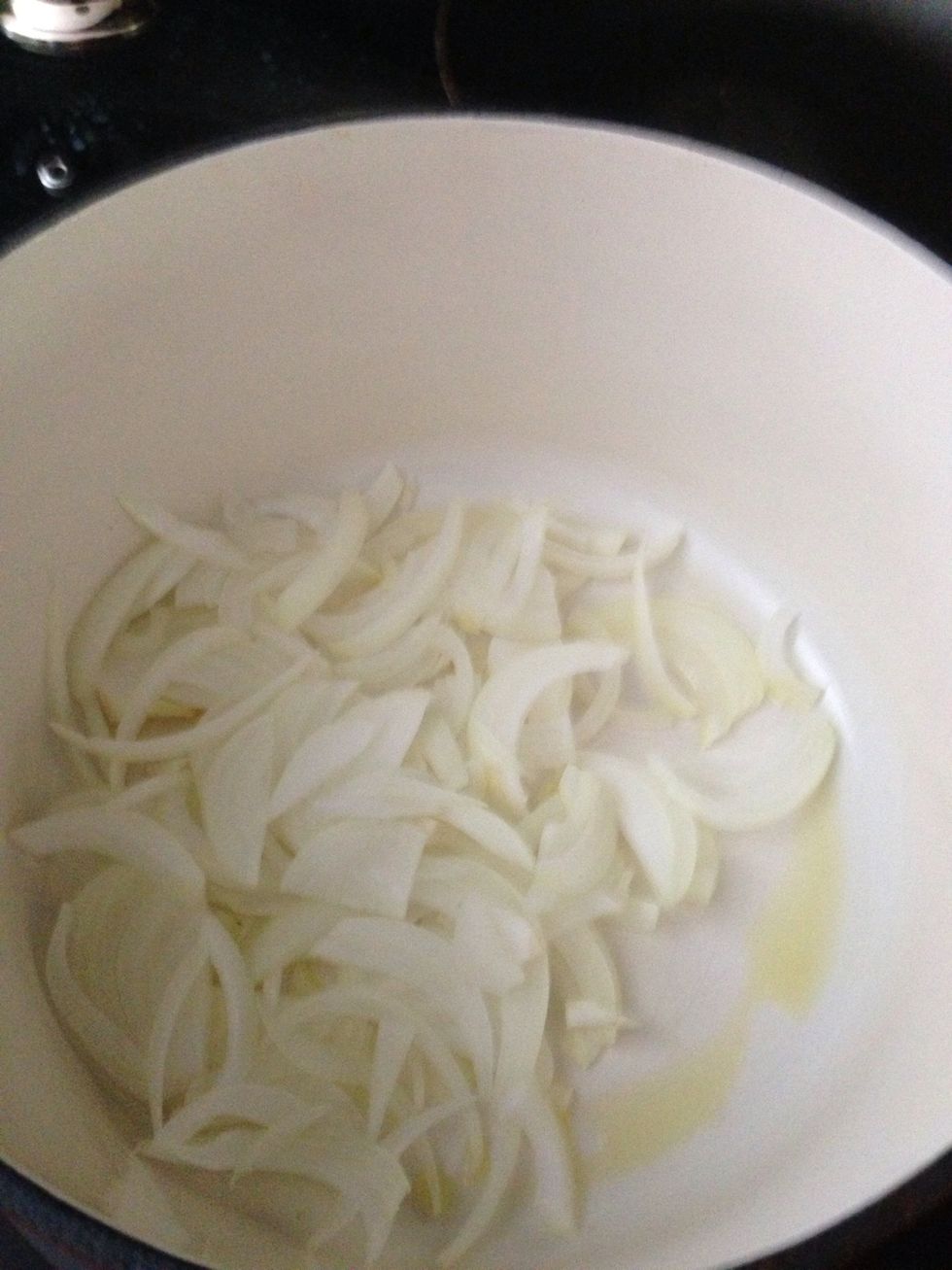 Add the onion and cook (covered) for 5-10 min.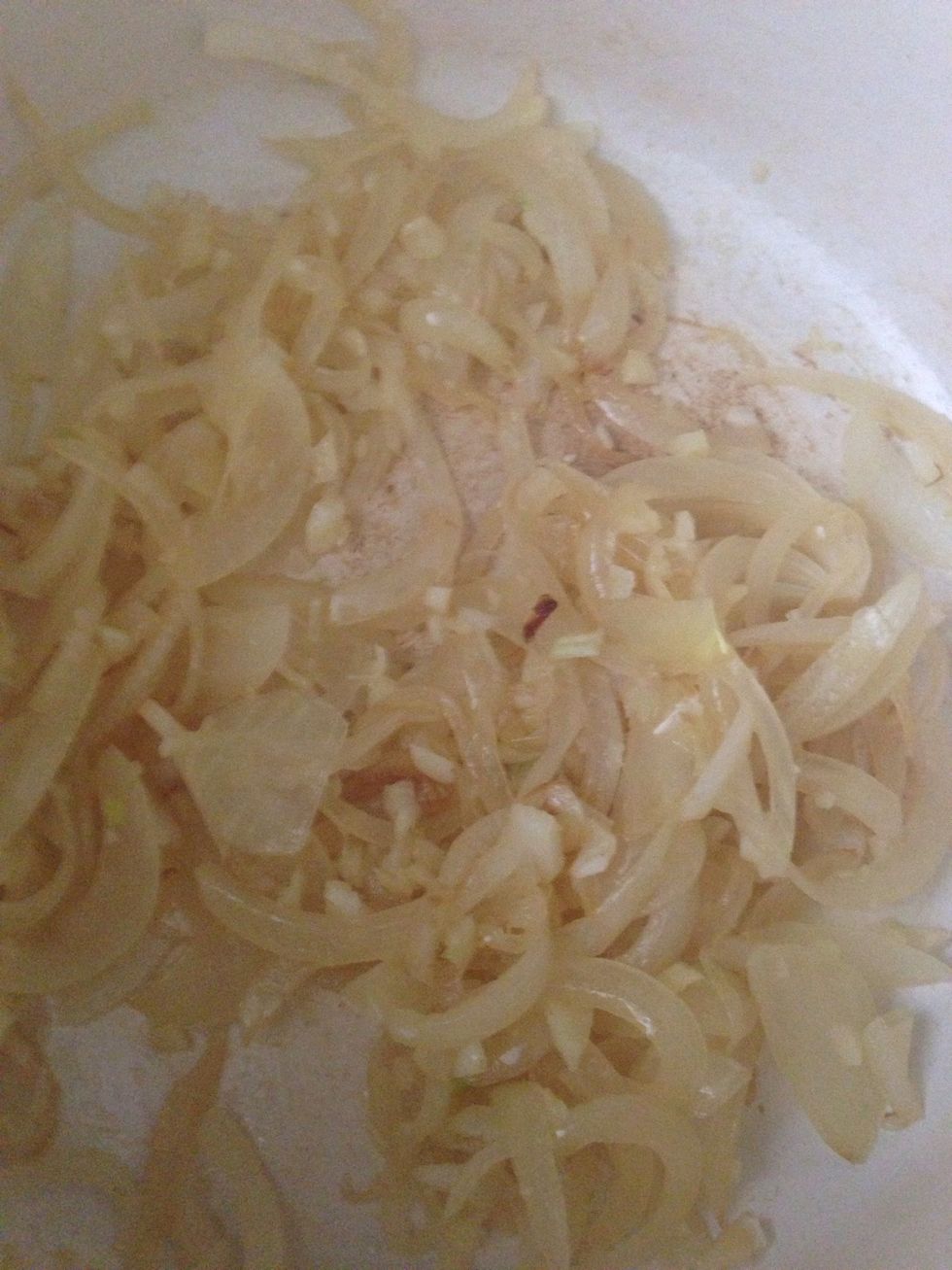 Once sautéed, add the garlic and let cook a few more mins. (2-4)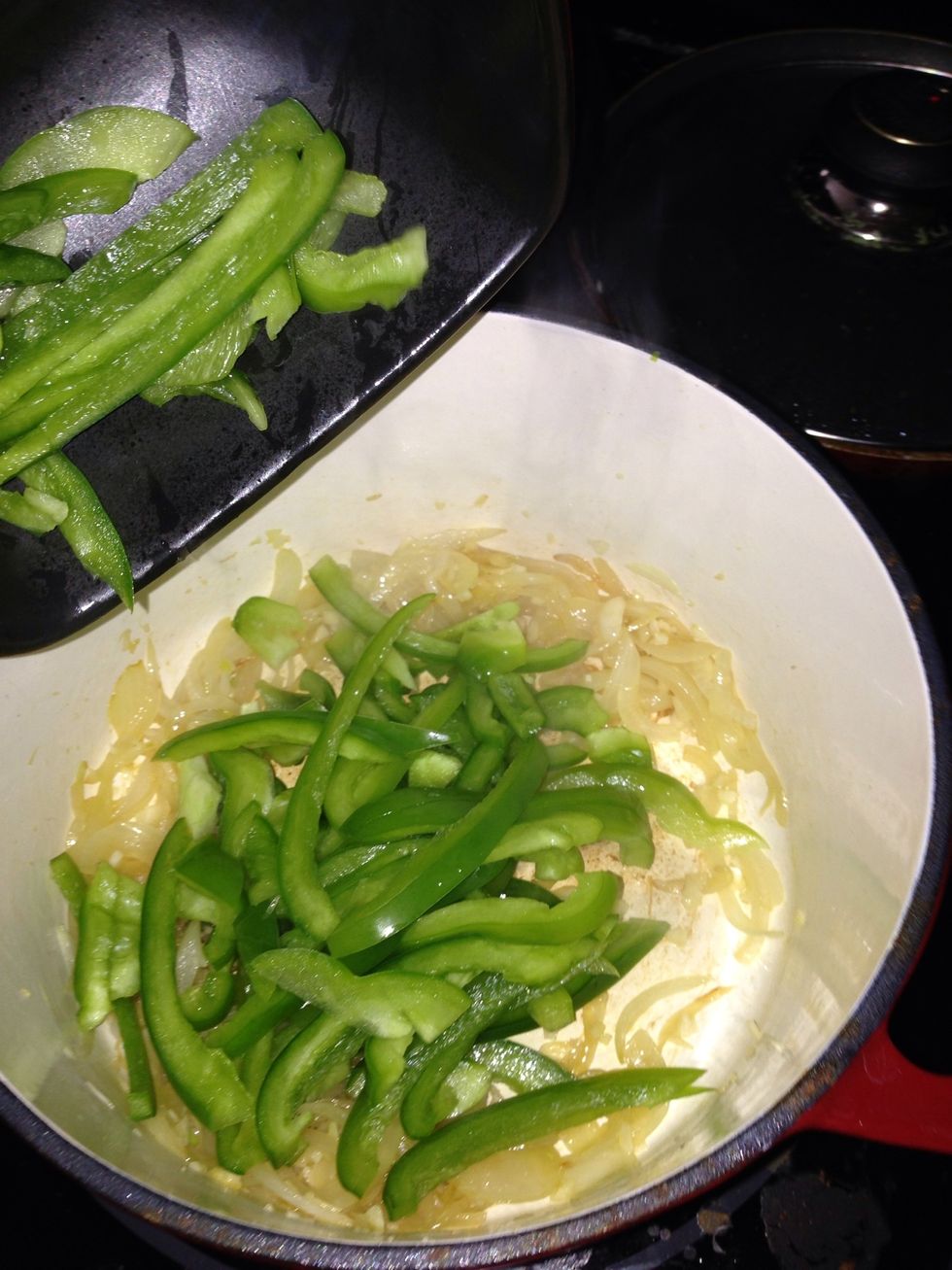 Inn goes the pepper!!! Stir and let cook for about 5 more mins.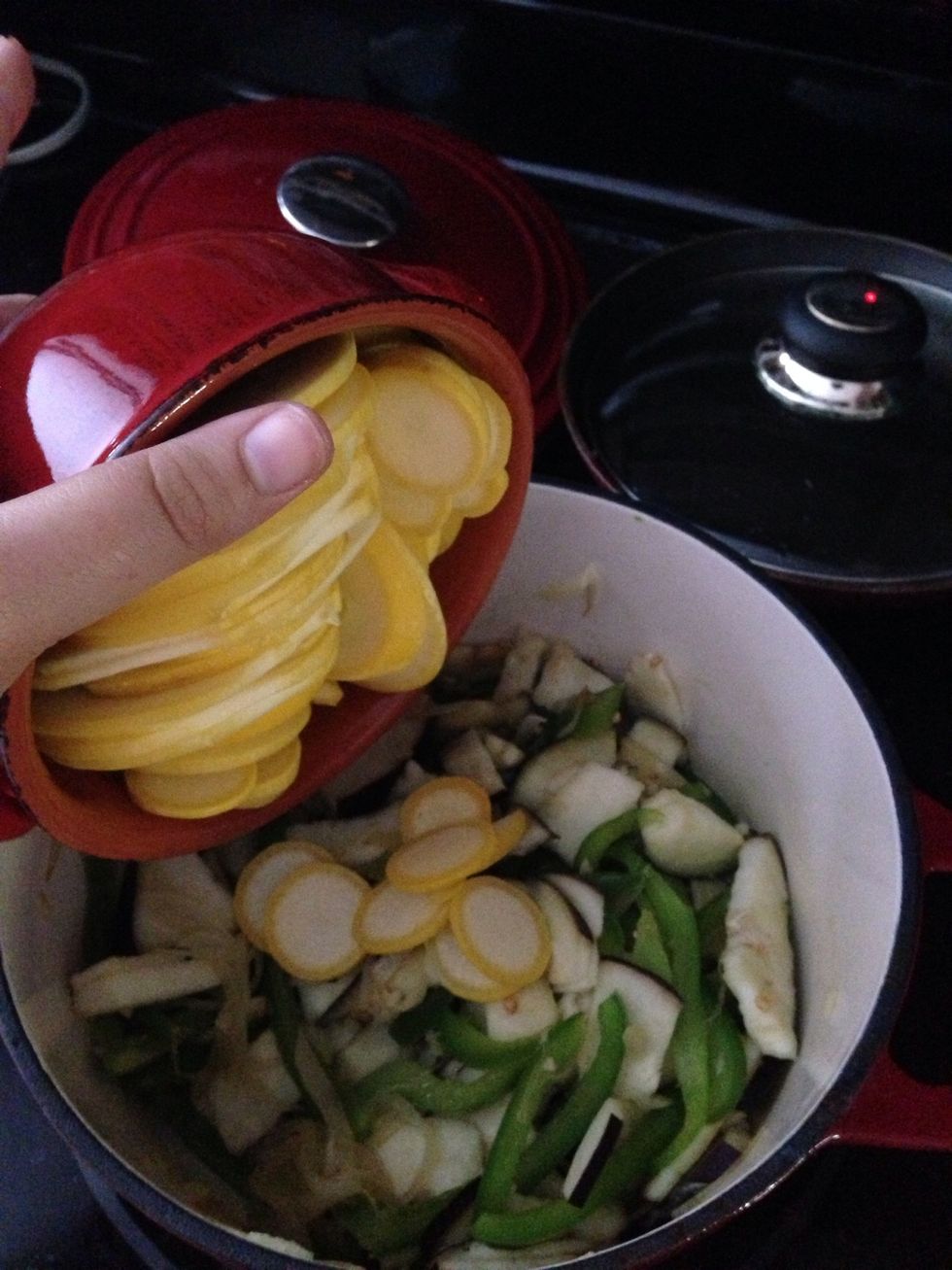 Add the sliced veggies.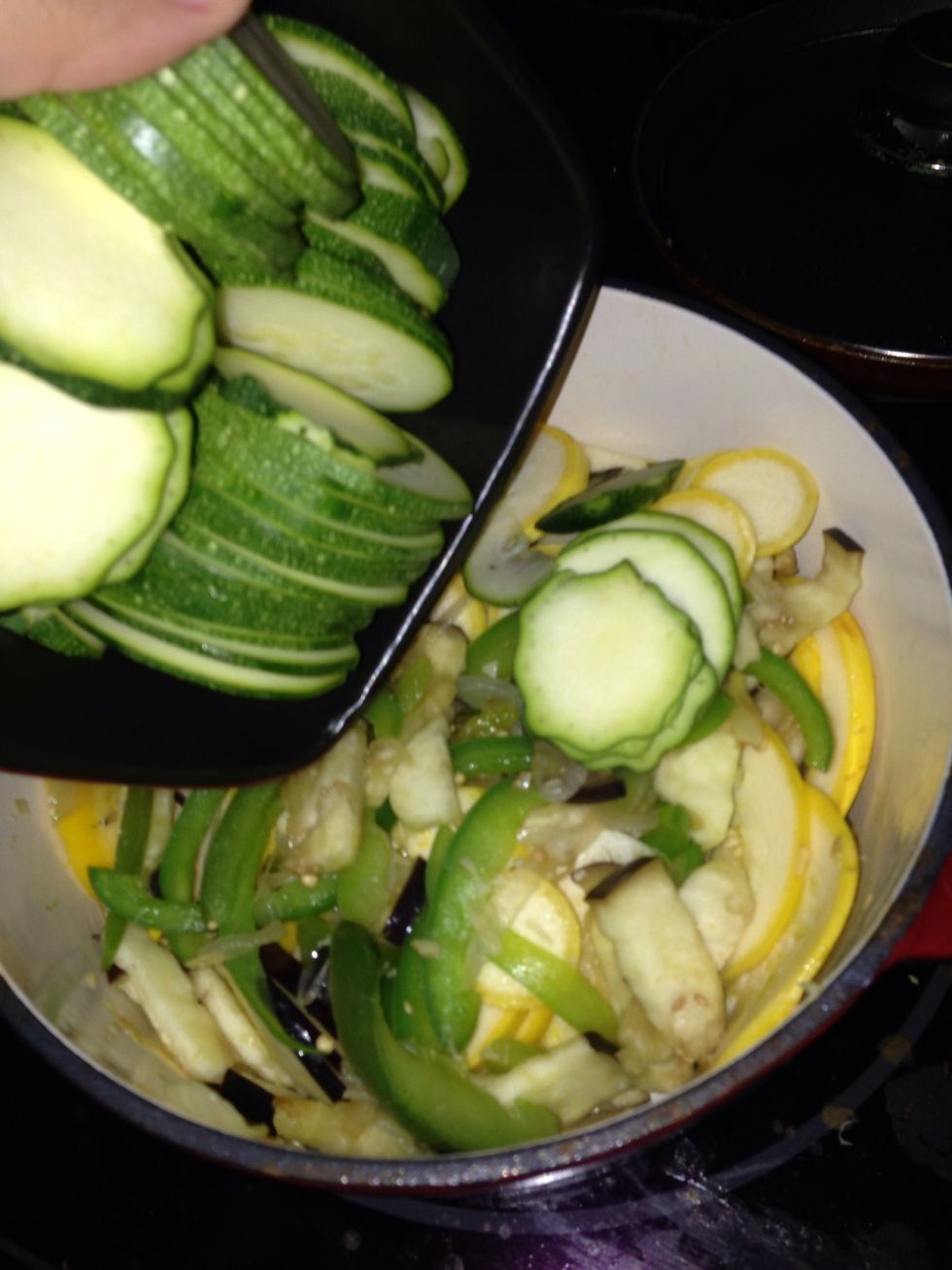 Combine as you go to let the garlic-onion-pepper mixture kind of cover the veggies. Then cover and let cook for about 10-15 mins.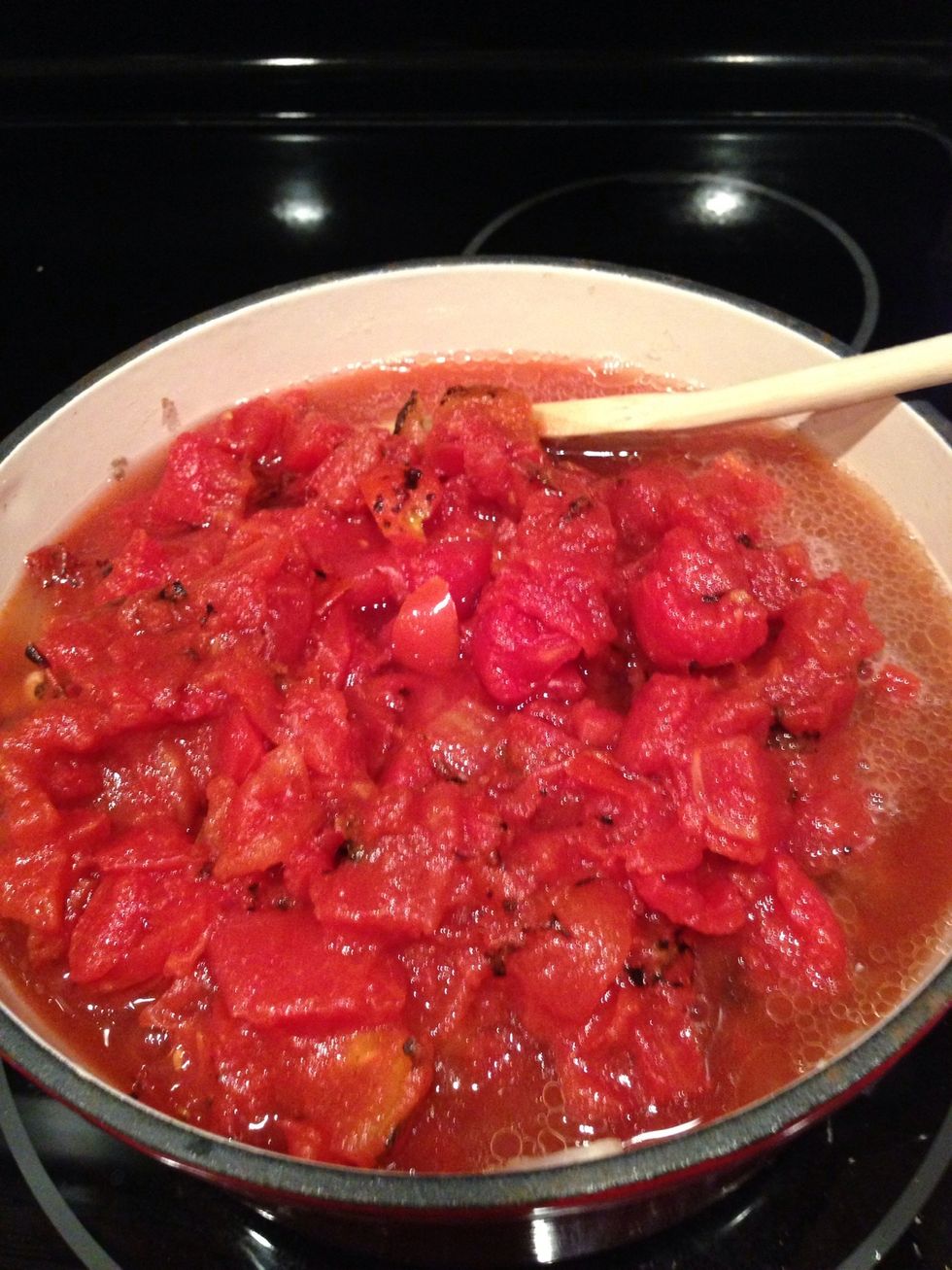 Add the diced or fresh tomatoes. Mix and cook for as long as you can over low heat.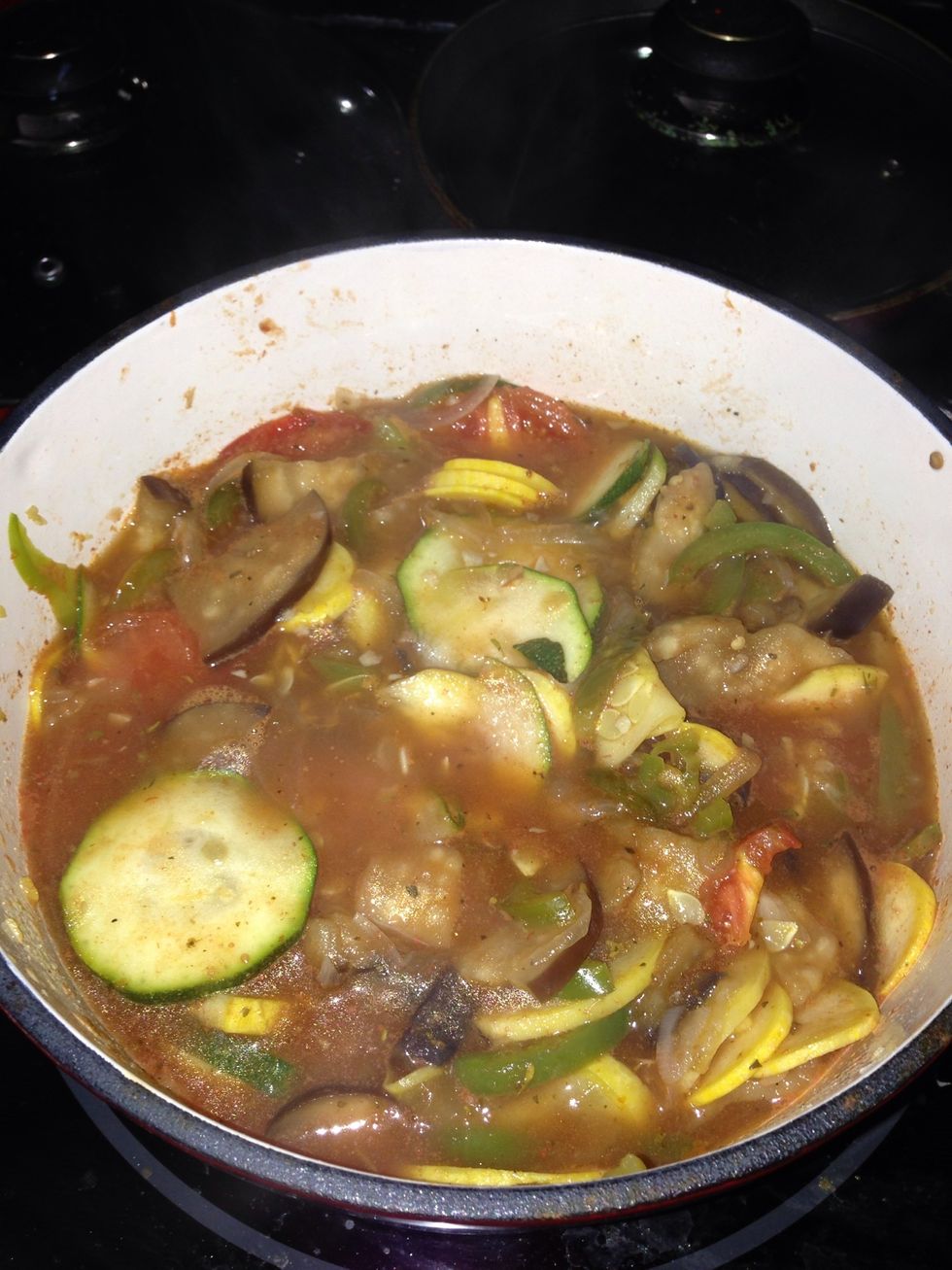 After a few hours, season and let cook for at least 30 mins. for the flavors to combine. The longer the better!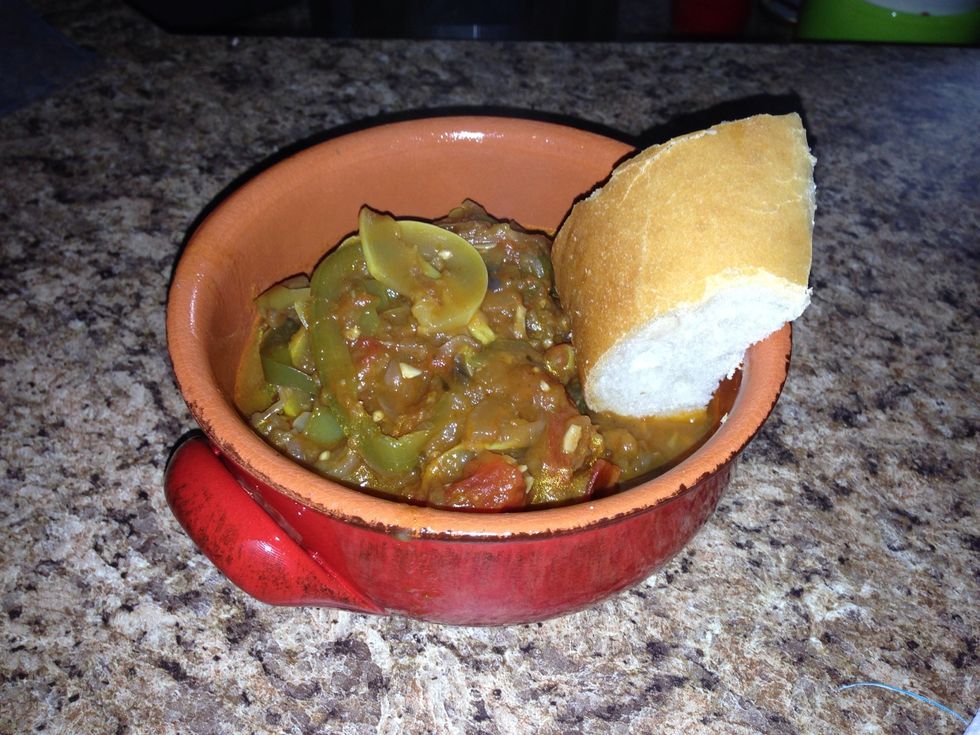 Serve with bread! This is a really fulfilling meal so don't be fooled! Enjoy!
1.0 Green pepper
1.0 Small to medium Onion
1.0 Zucchini
1.0 Small Eggplant
1.0 Yellow squash (optional)
28.0oz Diced tomato (or fresh)
Cumin ( to taste)
Italian seasoning (to taste)
Vegetable stock (optional)