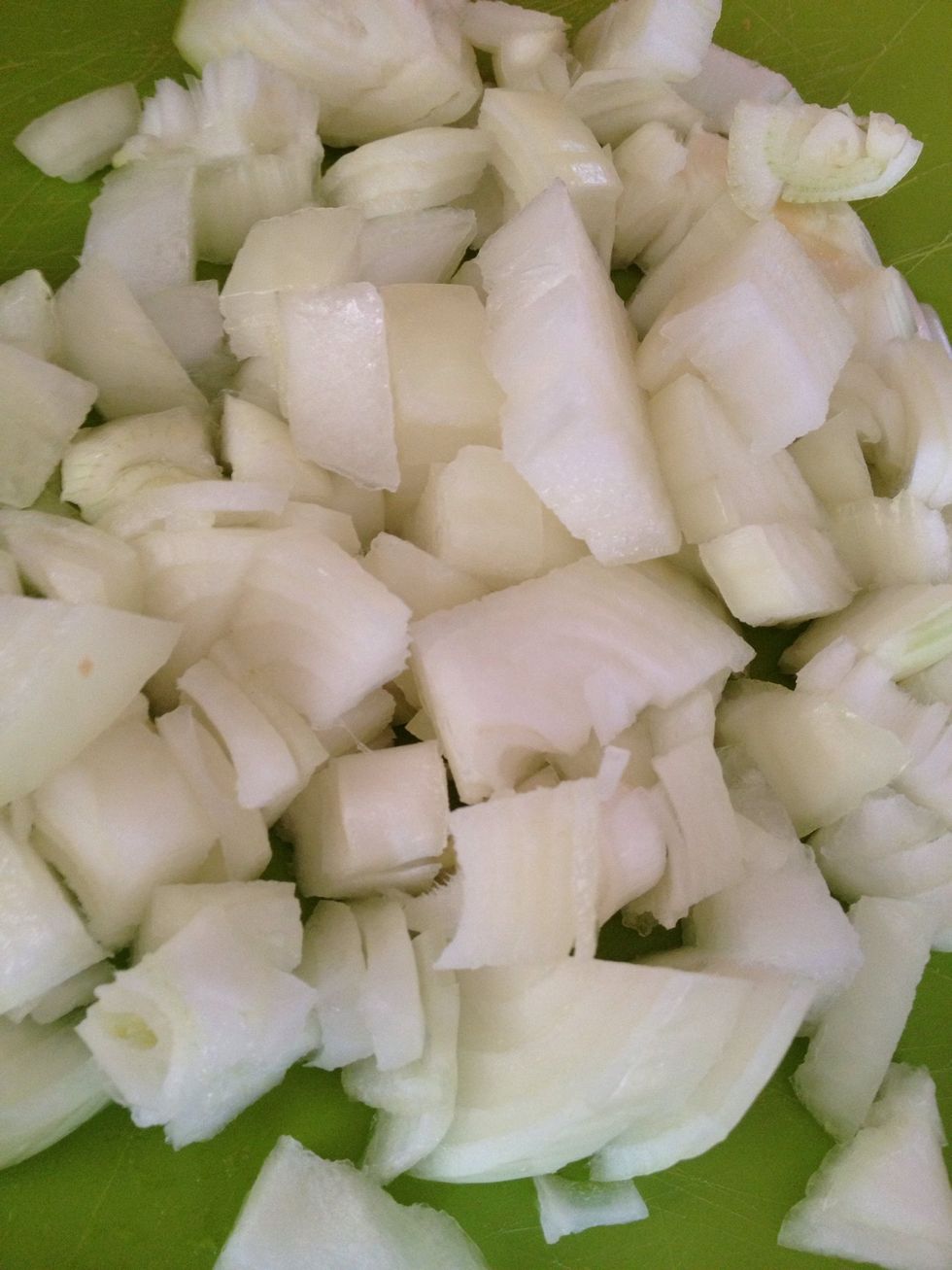 Chops onions
I used olive oil and added salt , black pepper , parsley , bay leaves , cayenne pepper and basil. Add how much you think is necessary for your taste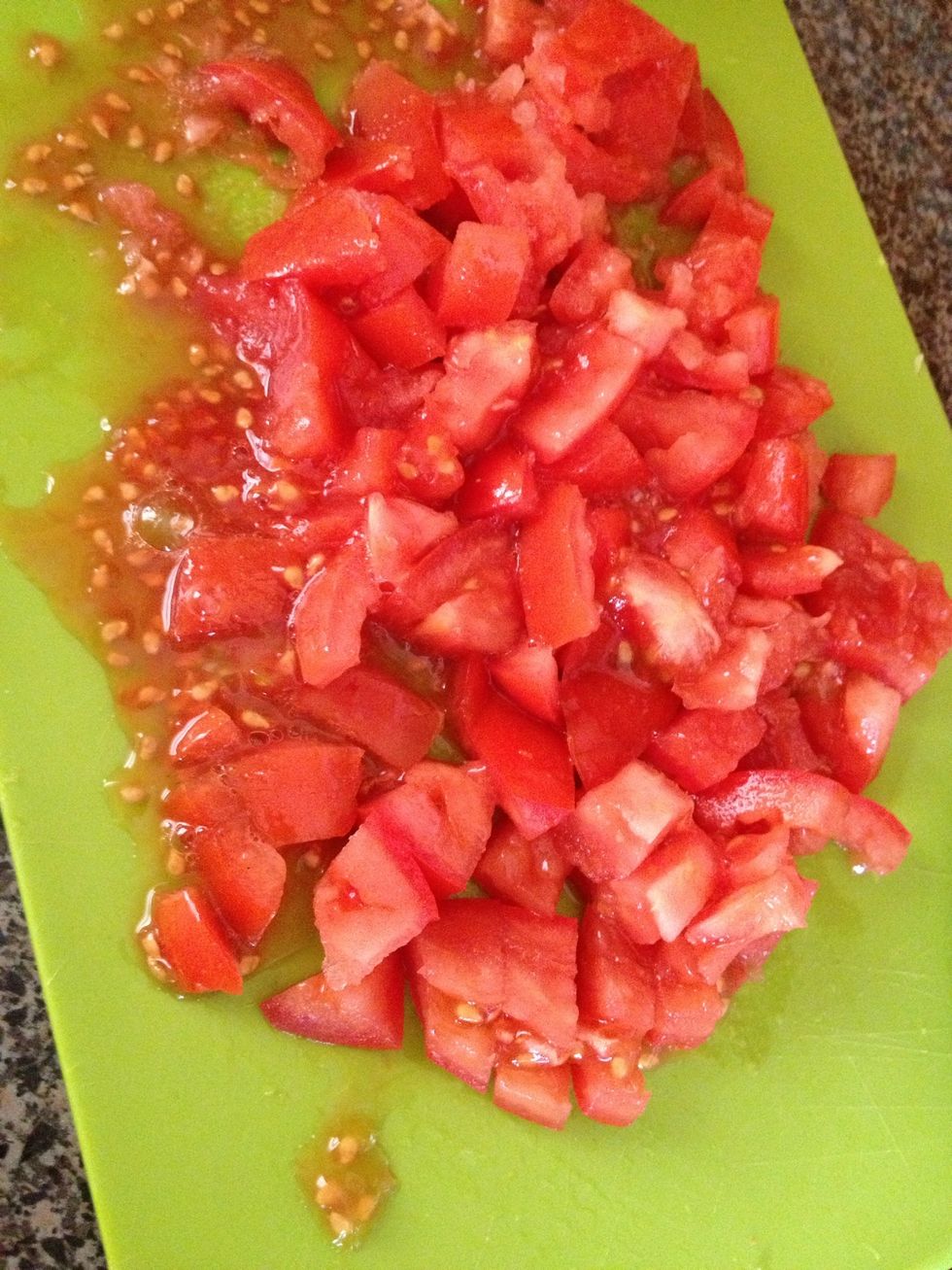 Cut up tomatoes
I already chopped up the peppers because am a busy mom.
Add the peppers into pot and simmer for 4 mins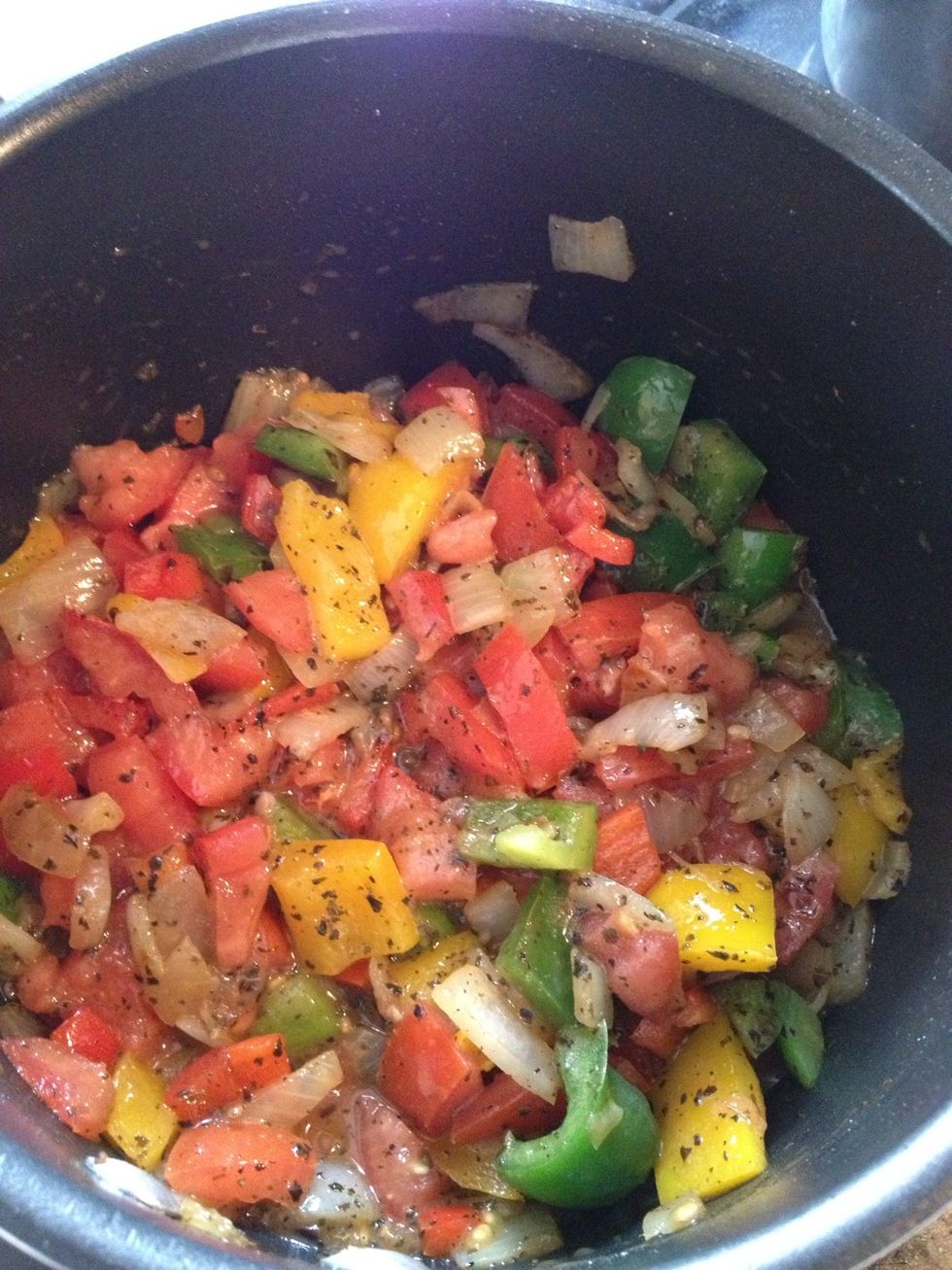 Now add tomatoes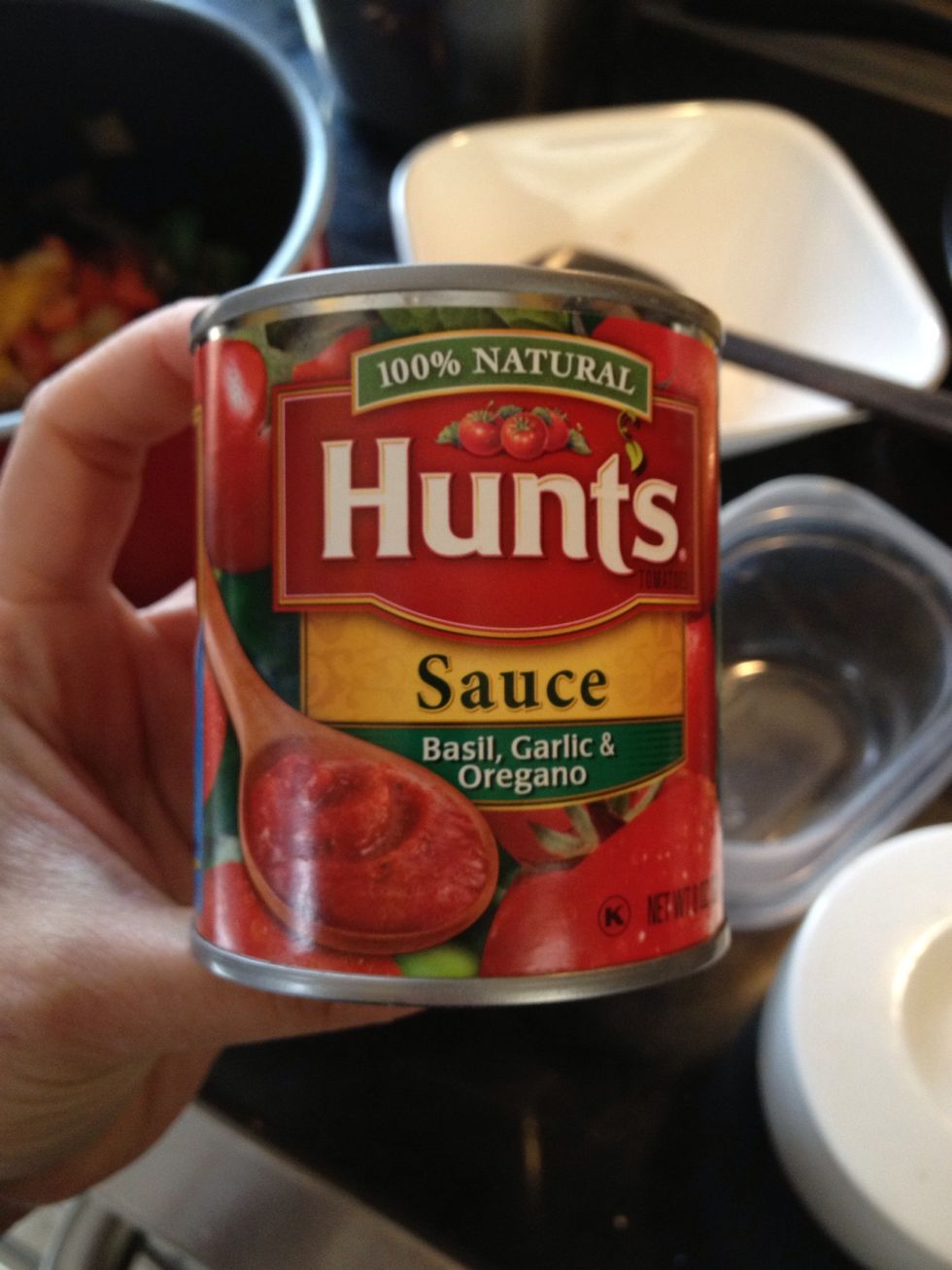 I used this can because I wanted to give it a richer flavor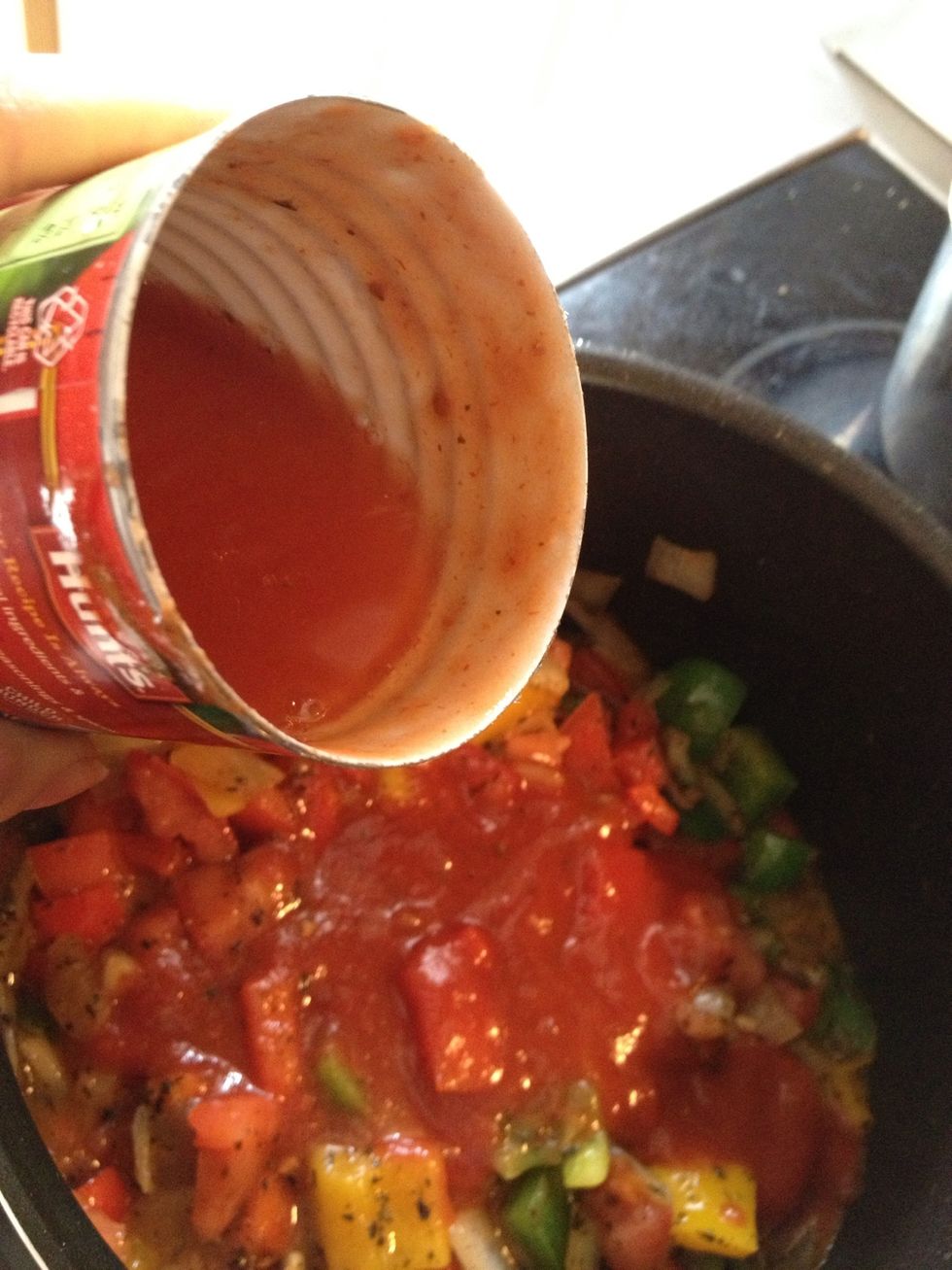 Pour in
I added a pinch, but you don't have to add cayenne pepper if you don't want to.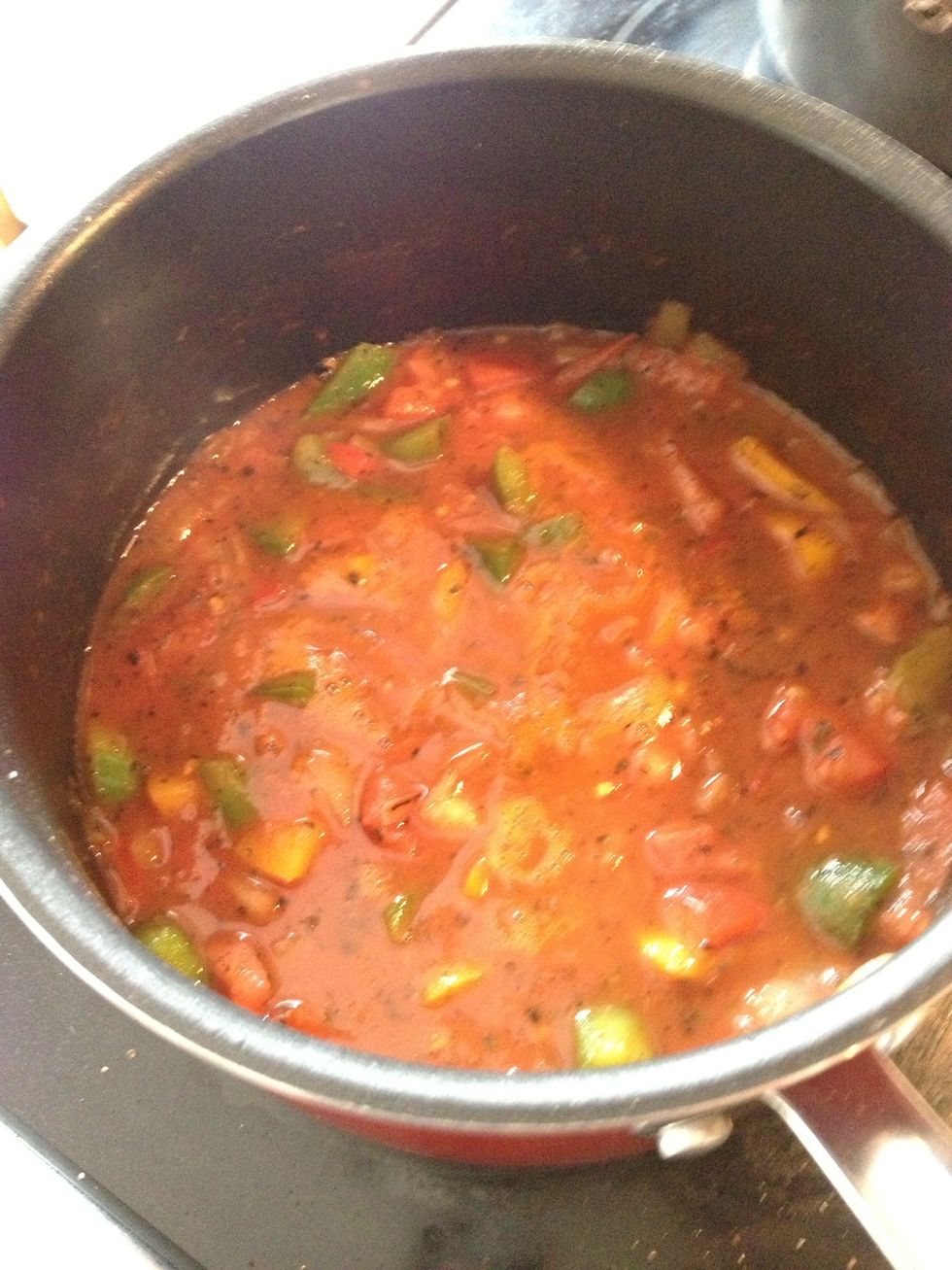 Add 1/2 cup water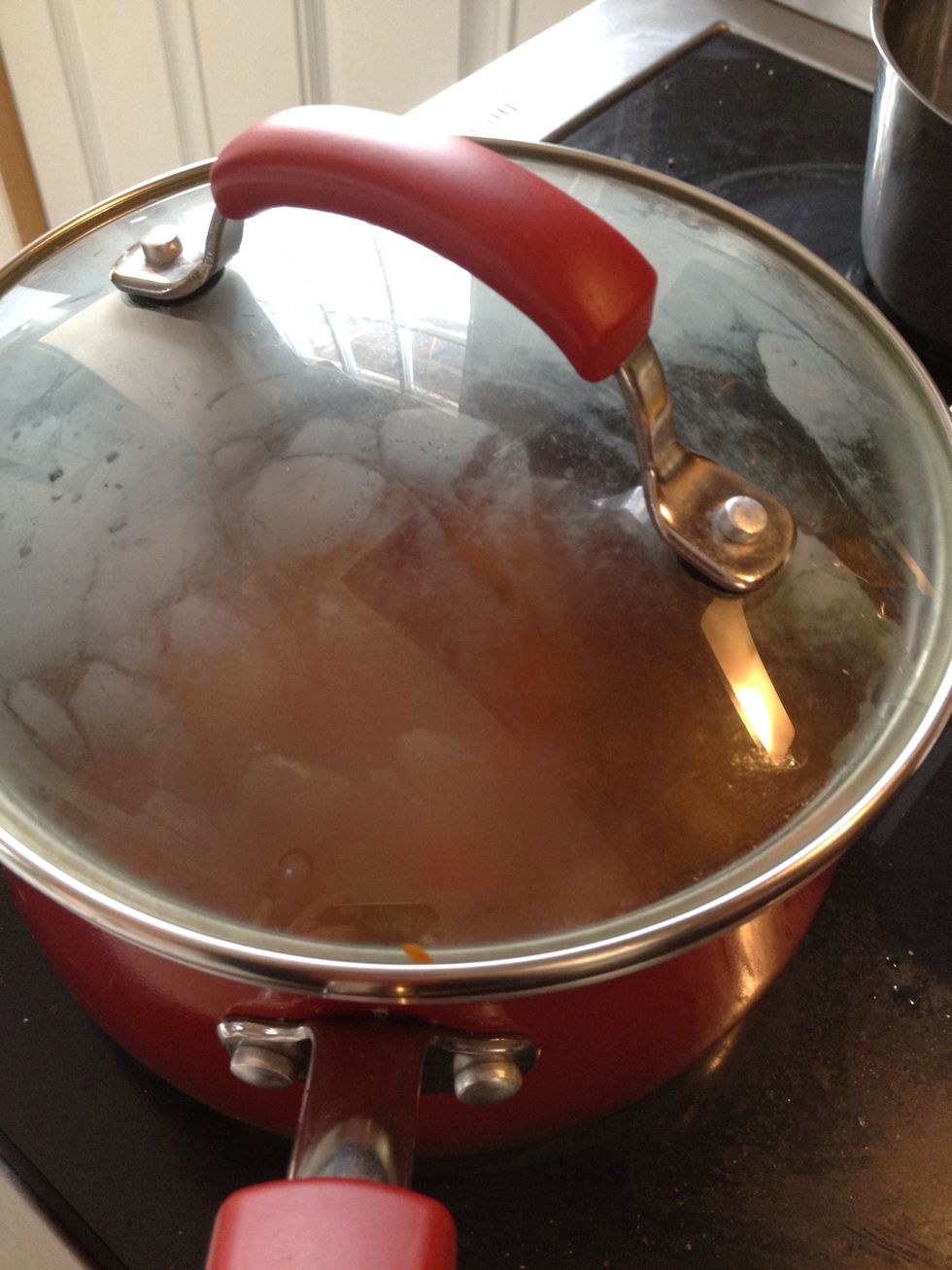 Let it simmer for 25 mins on low temp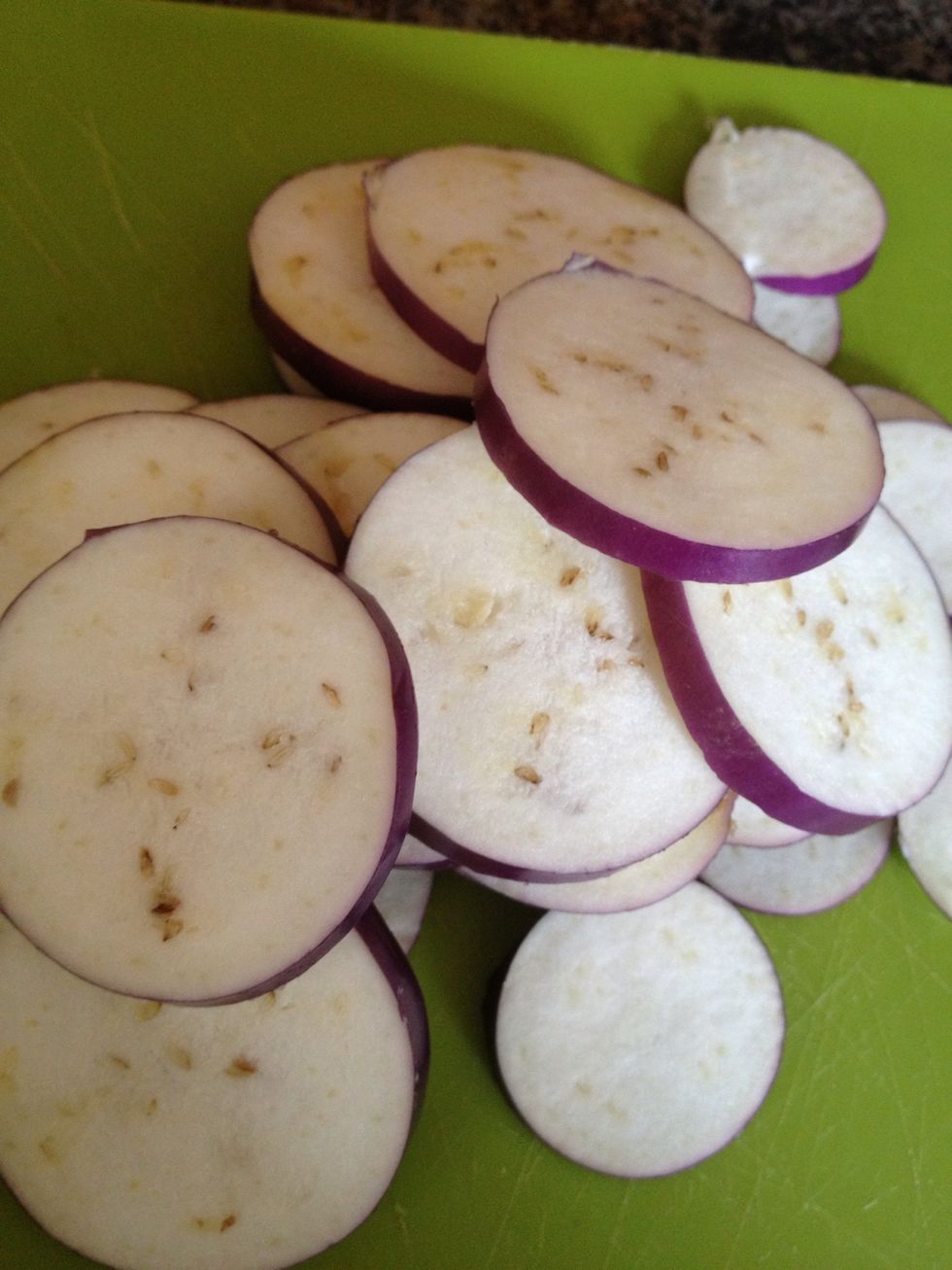 Now cut up your veggies like this very thin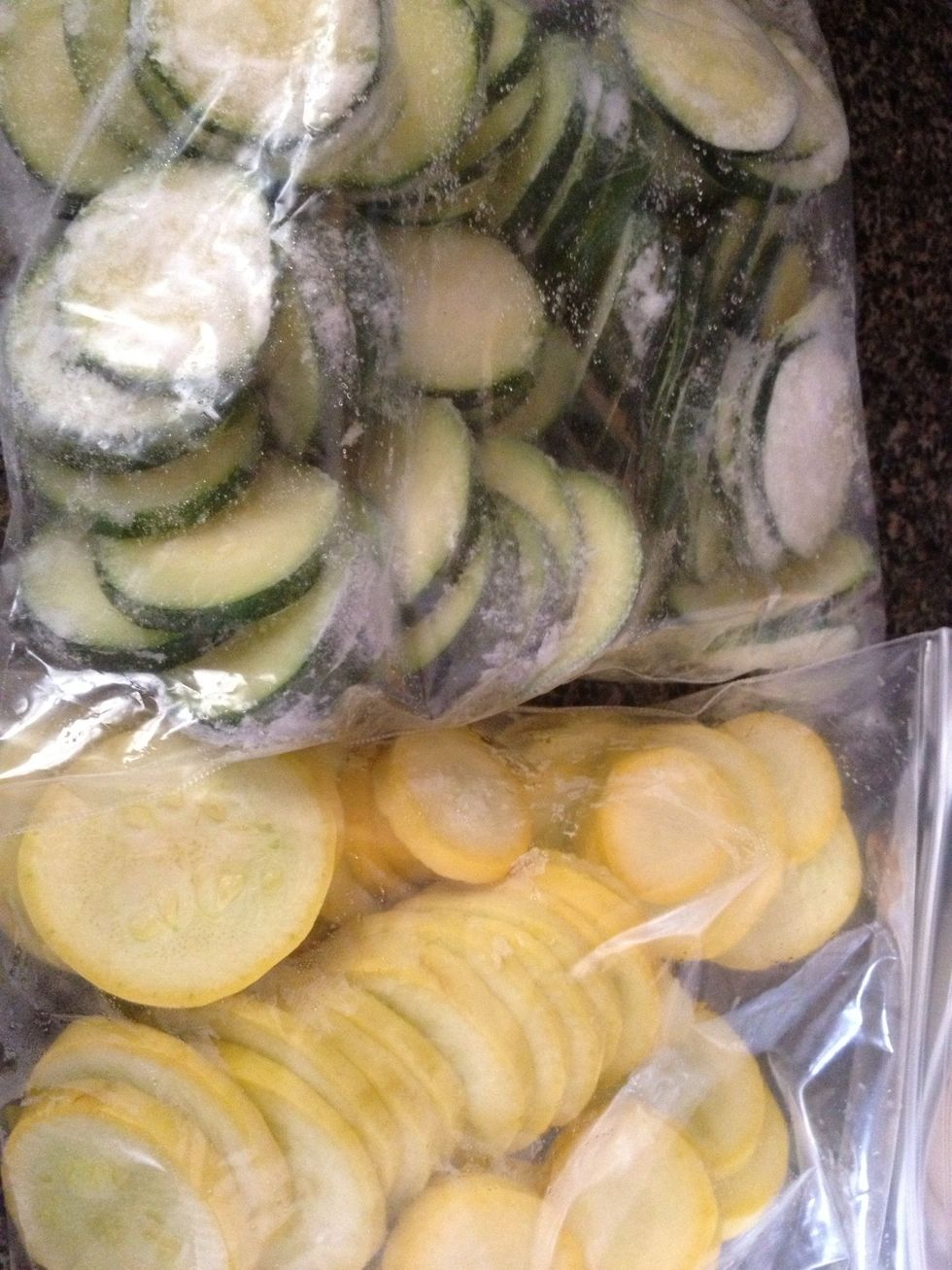 This was also done before hand same size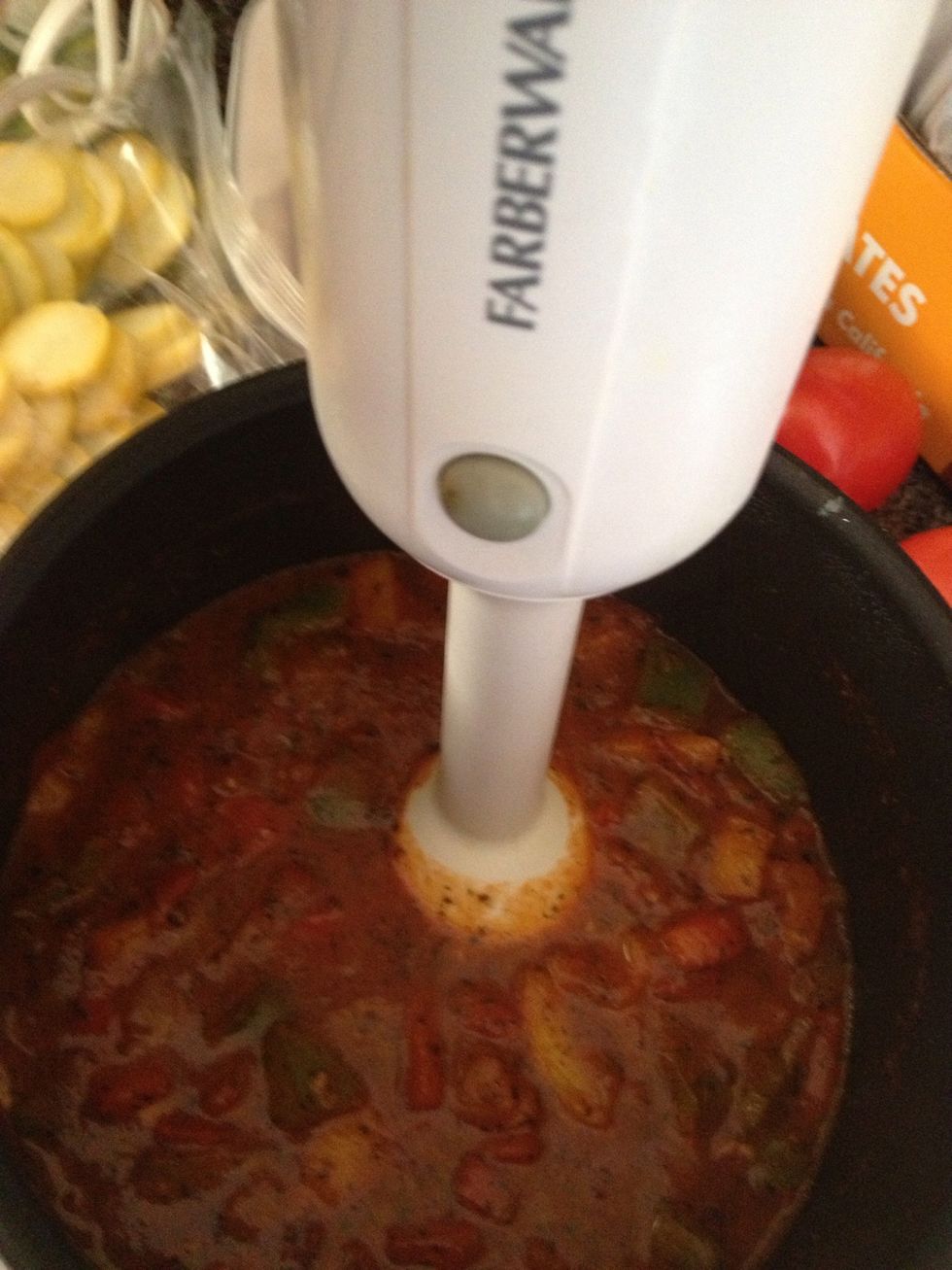 Now blend all the veggies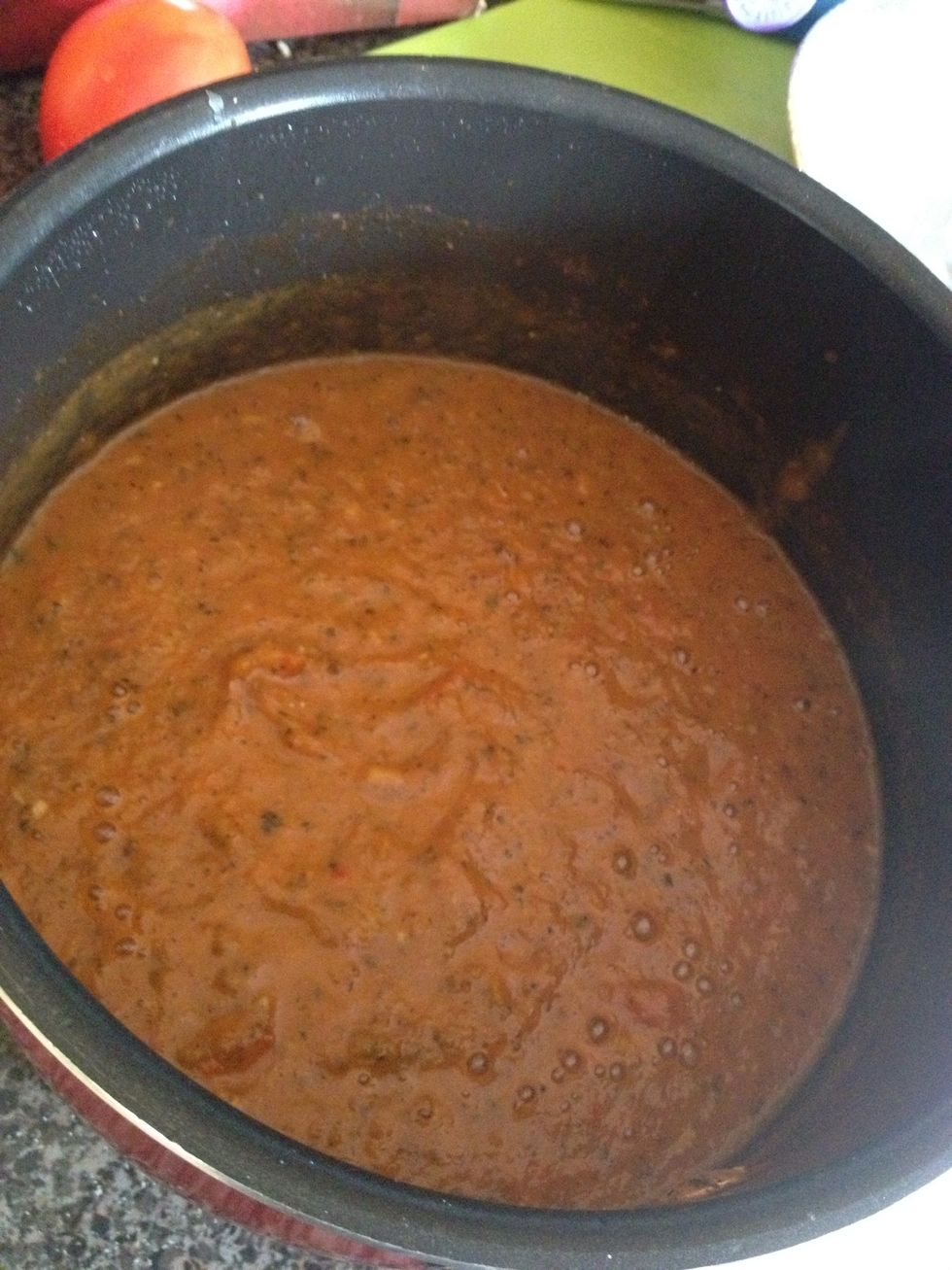 Sauce should look like this
I used a foil tray but you can use anything. First I layered it with the sauce.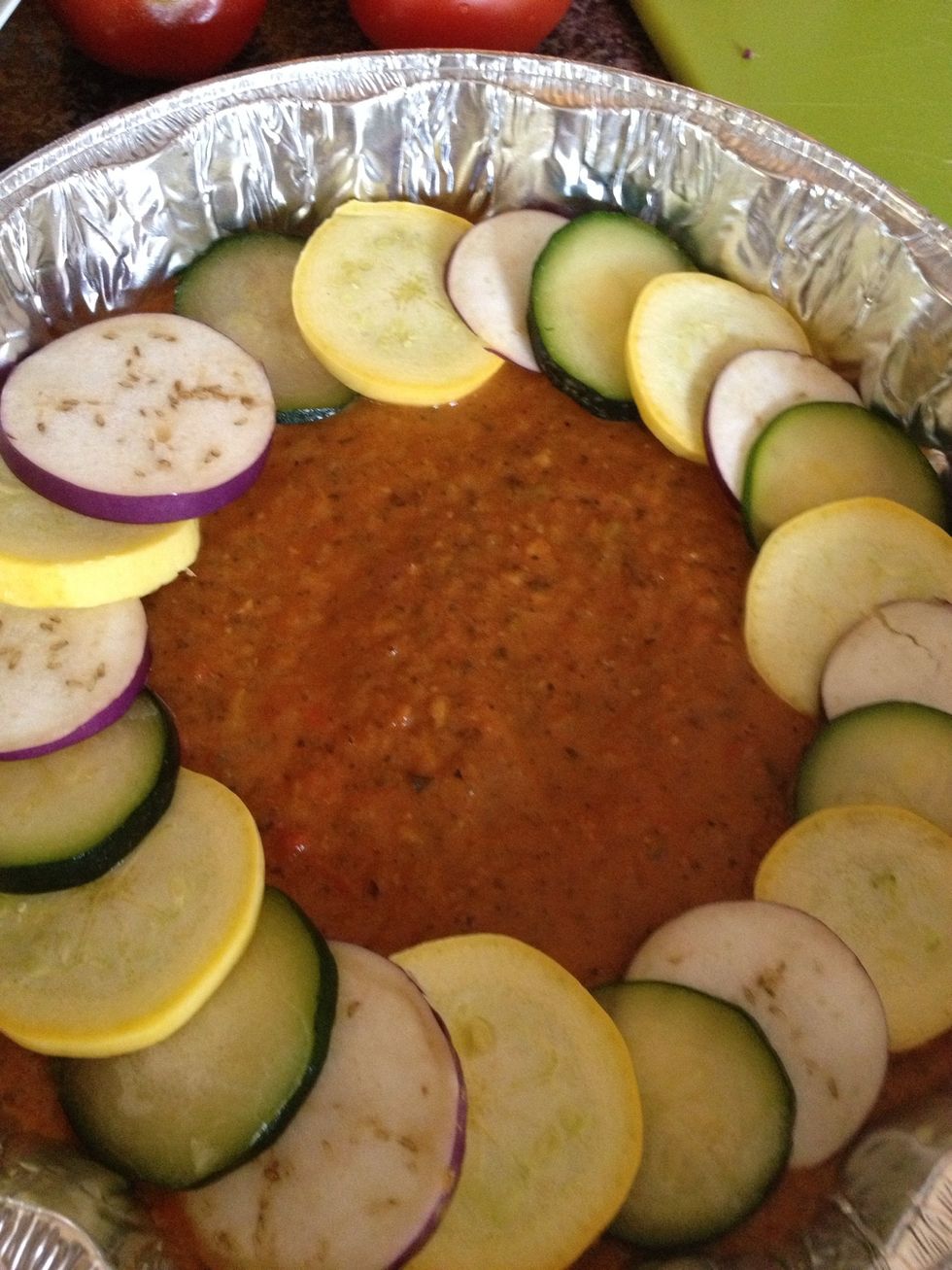 Now I took the veggies and put it around like so until it covered the whole circle. Don't worry it does not have to be perfect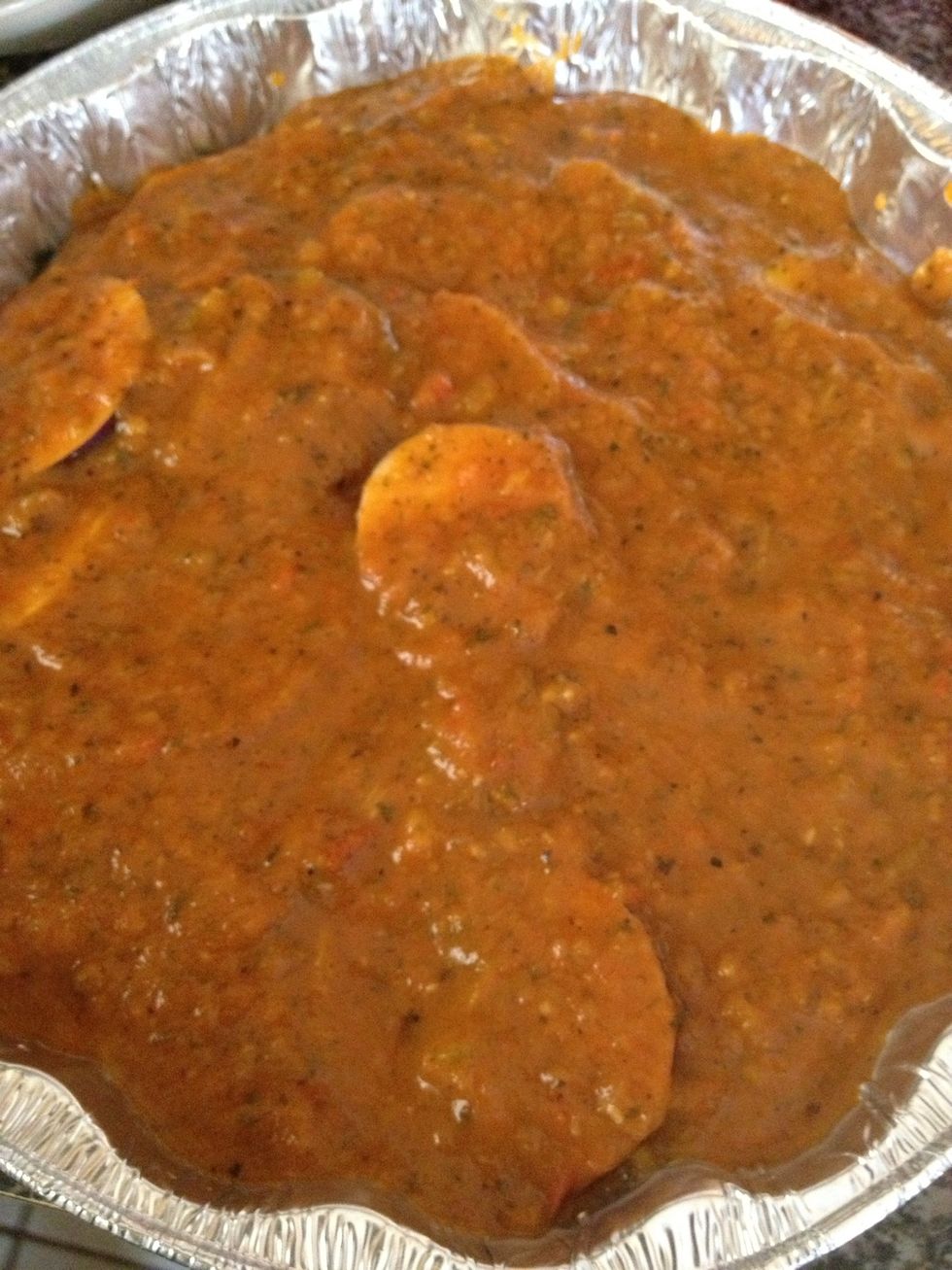 Then I decided to layer it again with sauce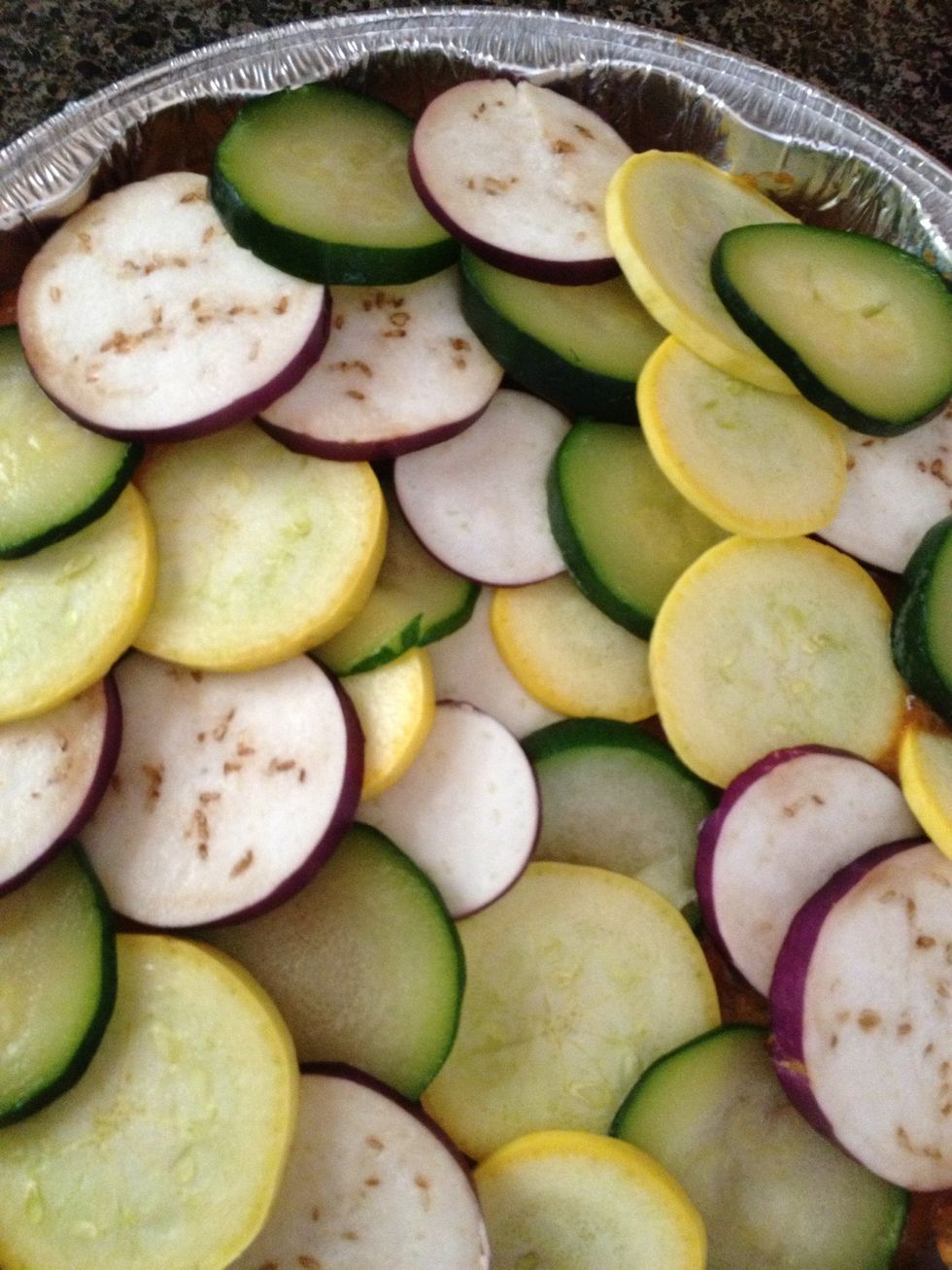 I layered the veggies again, mine looked like this but like I said you could probably do a better job. Drizzle oil on top then cover with foil. Put in the oven at 375 for two hours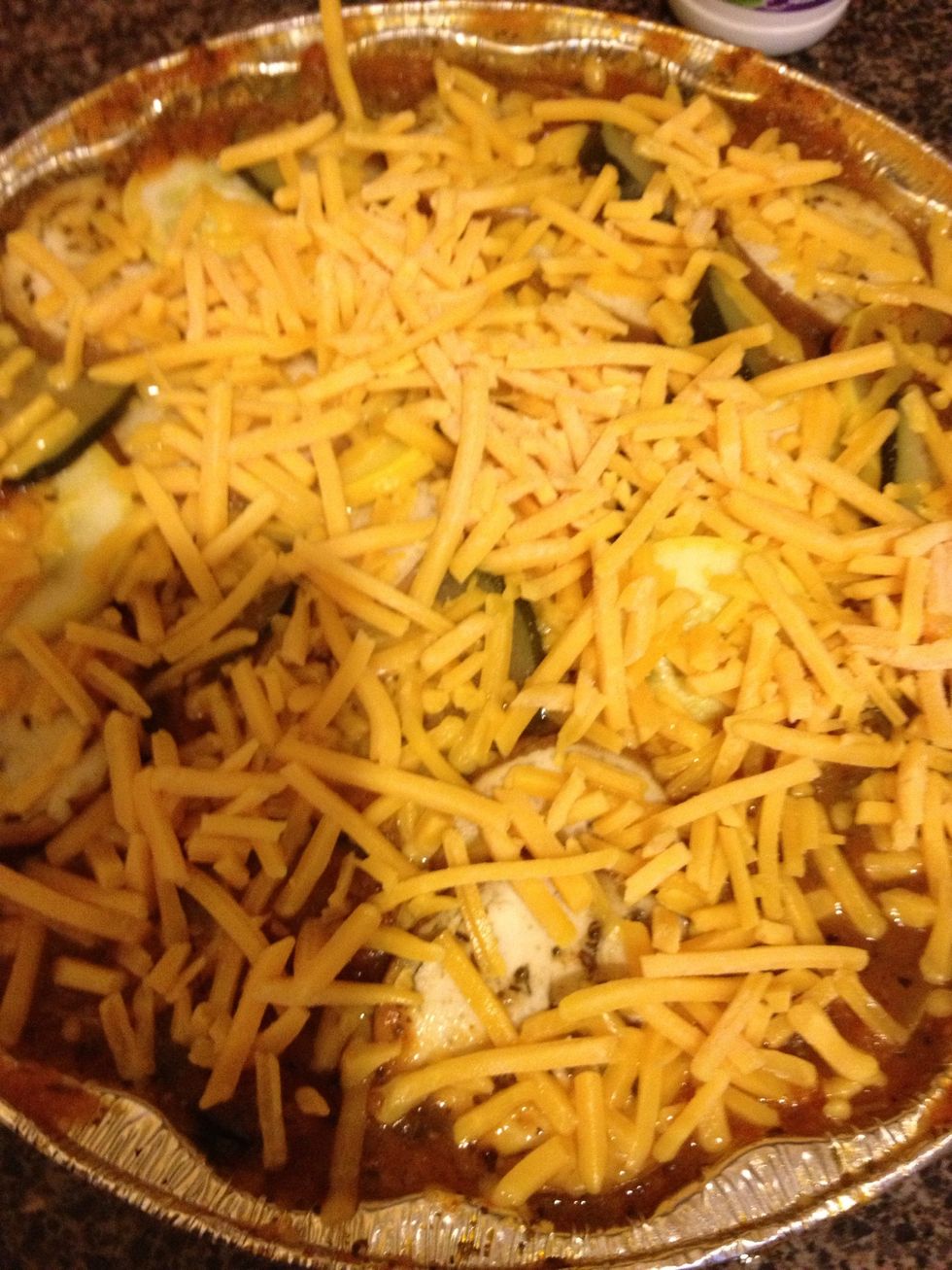 I know your not suppose to add cheese but I did, and it taste great with it or without it .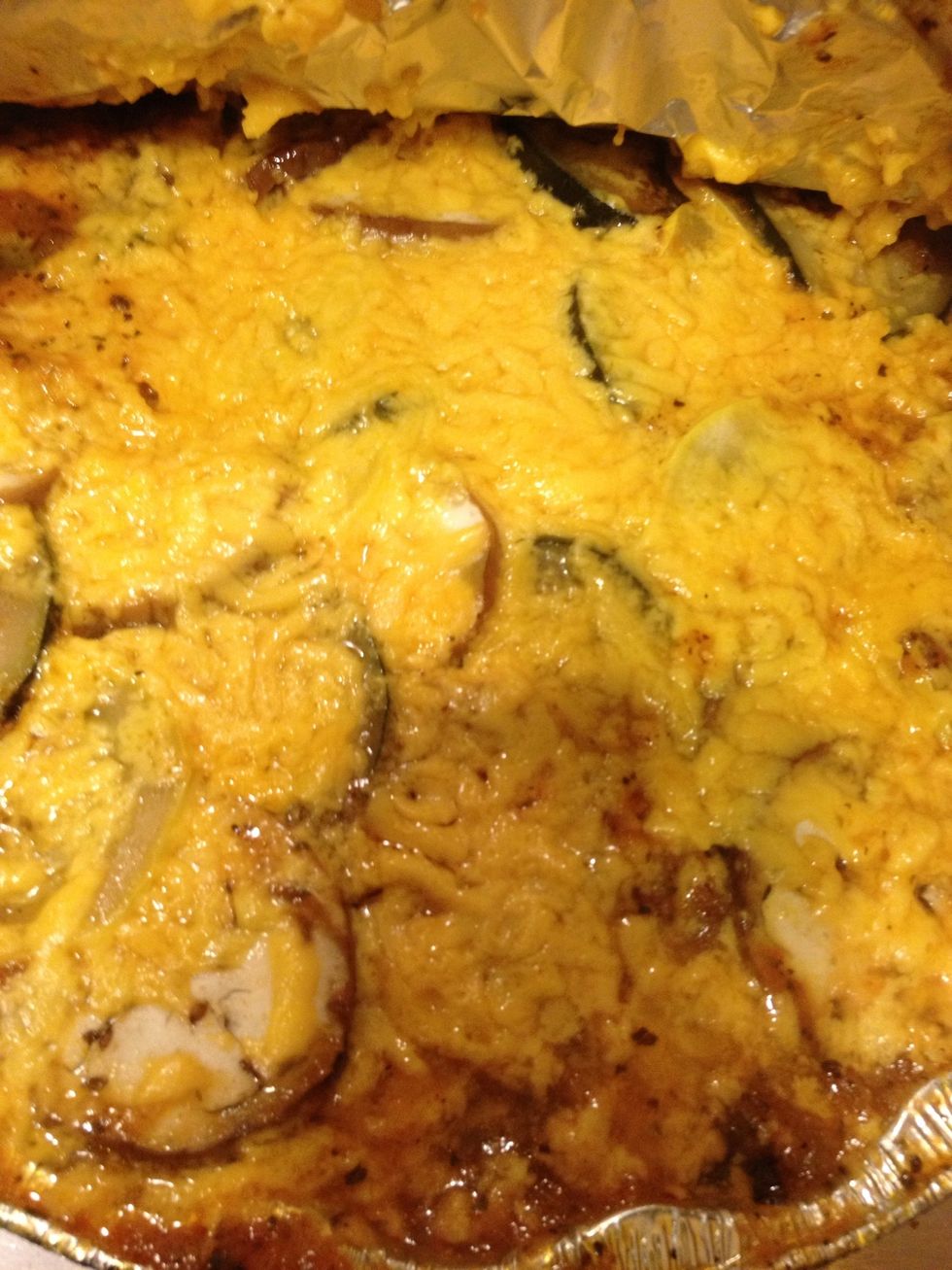 This is the final product like I said you don't have to add cheese but I like everything with a twist of my own. You can have this by itself or any meat product
1/2 Red pepper
1/2 Green pepper
1/2 Yellow pepper
5.0 Tomatoes
1/2 Onion
1.0 Tomato puree
1/2 Yellow squash
1/2 Zucchini
1/2 Egg plants
Black pepper
Salt
Parsley
Bay leaves
Cayenne pepper
Garlic
Basil leaves
Bina P
Love cooking, experimenting, being adventurous and just sharing Follow my other recipes Catering my own business in CT ❤️❤️❤️