This soufflé is one of the best desserts I've ever cooked!
9
Collect all of your ingredients and measure their quantities.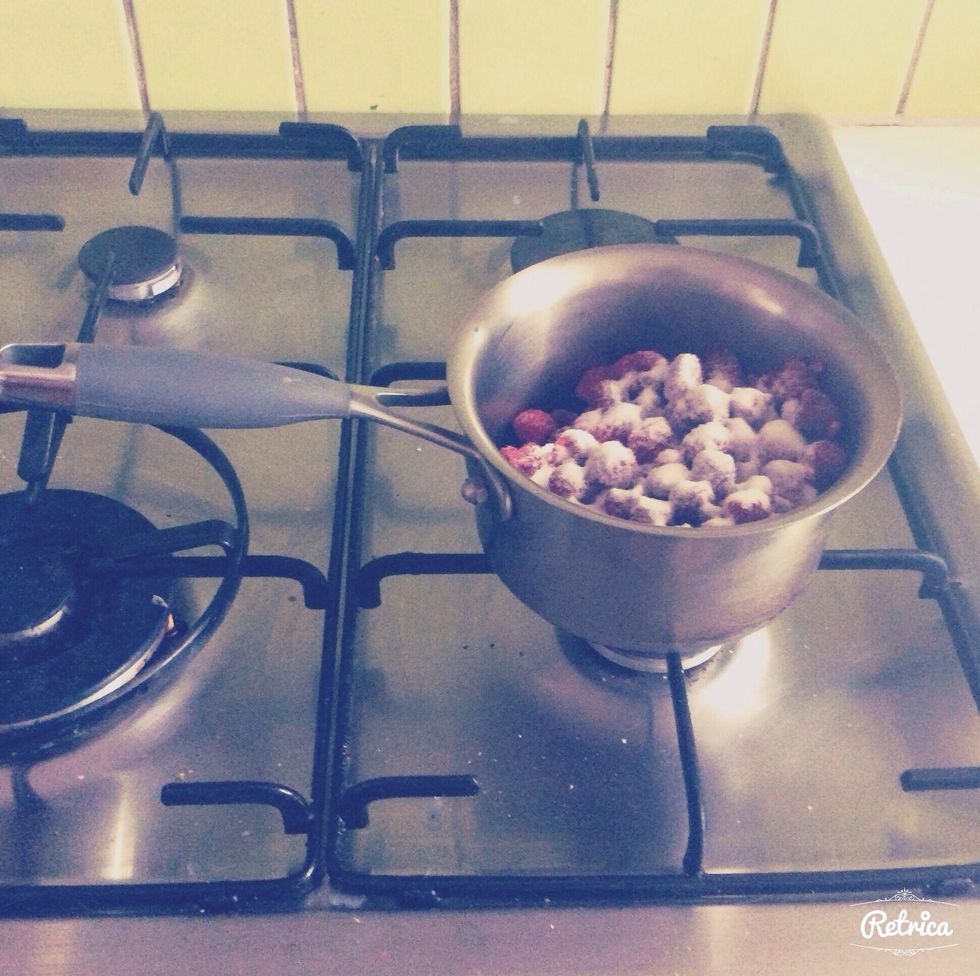 Put the raspberries and 1/2 of the caster sugar into a medium sized saucepan. Bring to a boil then let it cook for 2 minutes, while mashing the raspberries.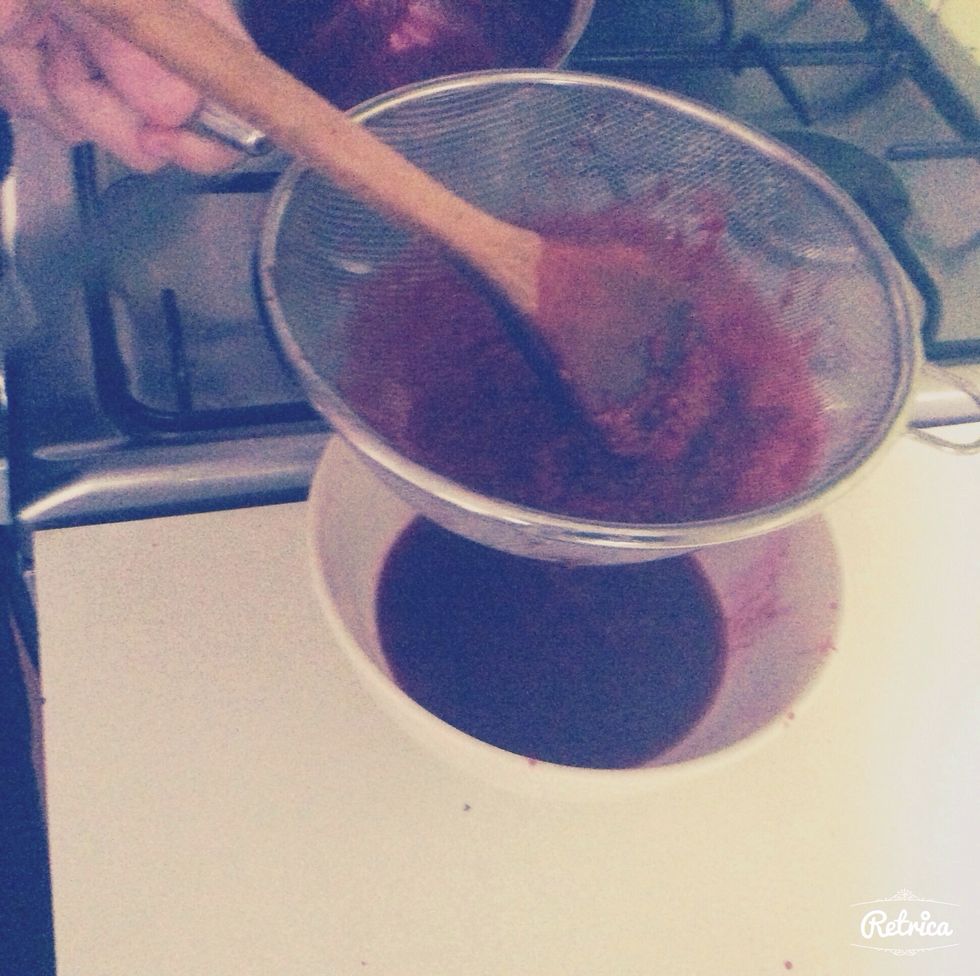 Push the raspberry mixture through a sieve. This will make a raspberry purée. Place the purée in the fridge until cool.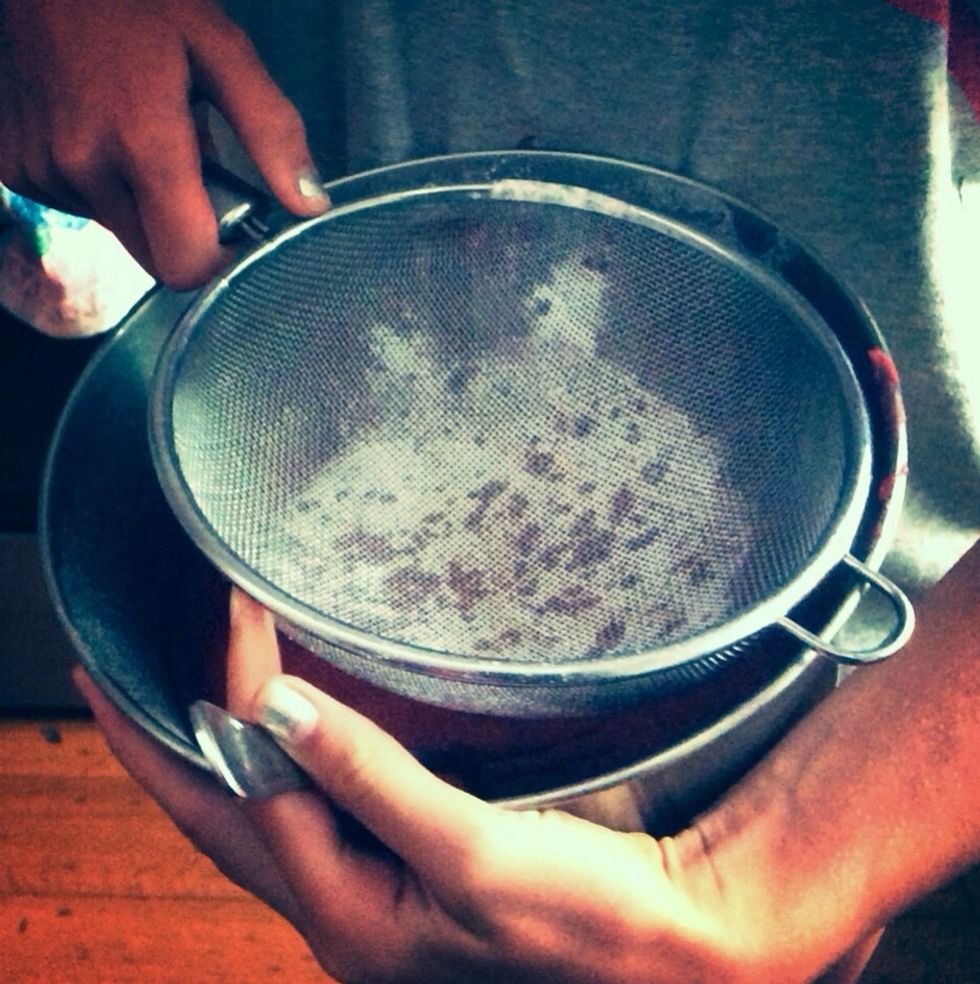 Add the flours and egg yolks to the raspberry purée.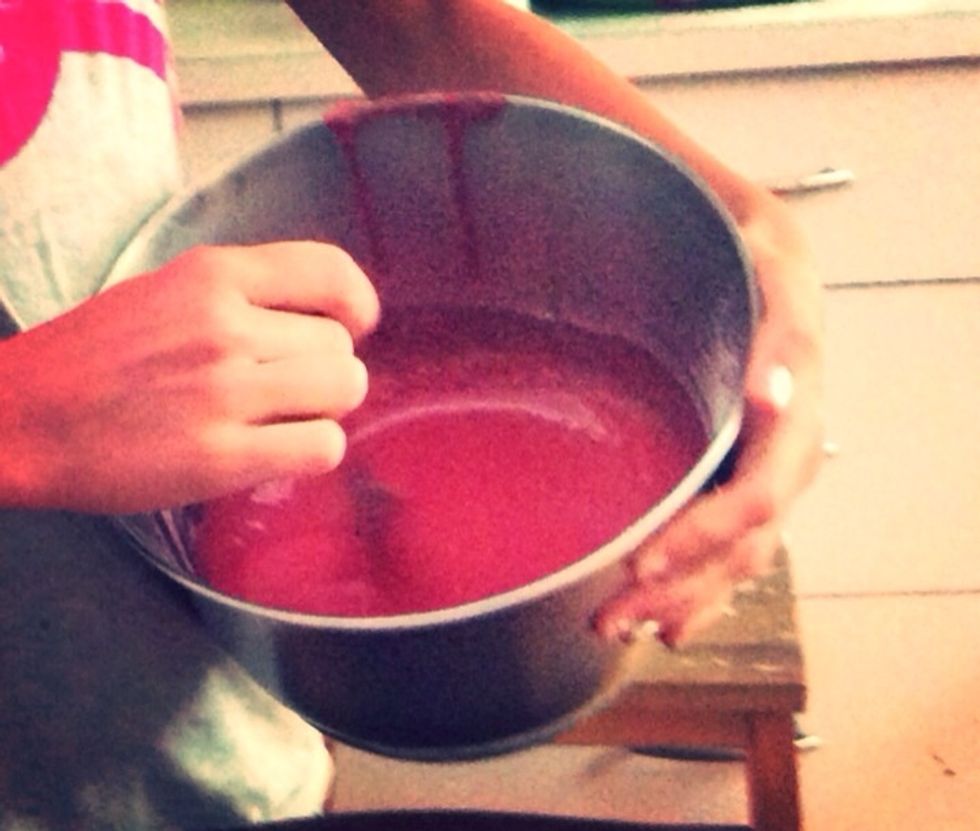 Mix together until smooth. Set aside.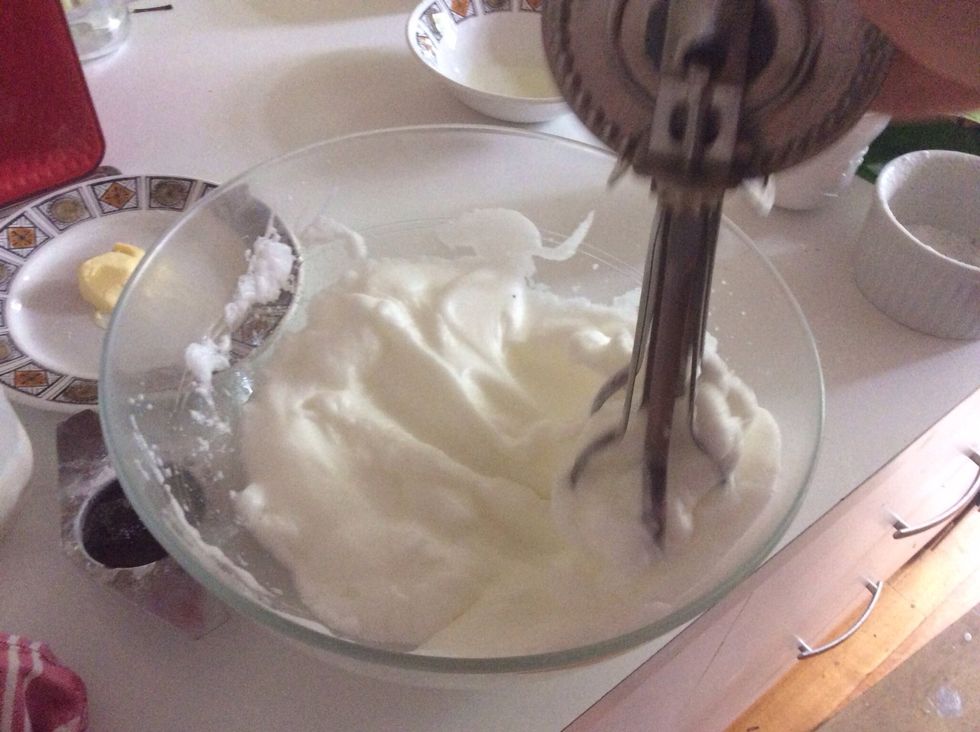 Beat the egg whites while slowly adding the remaining caster sugar, until white peaks form.
Add the egg whites to the raspberry mixture, folding them in until they have just been absorbed.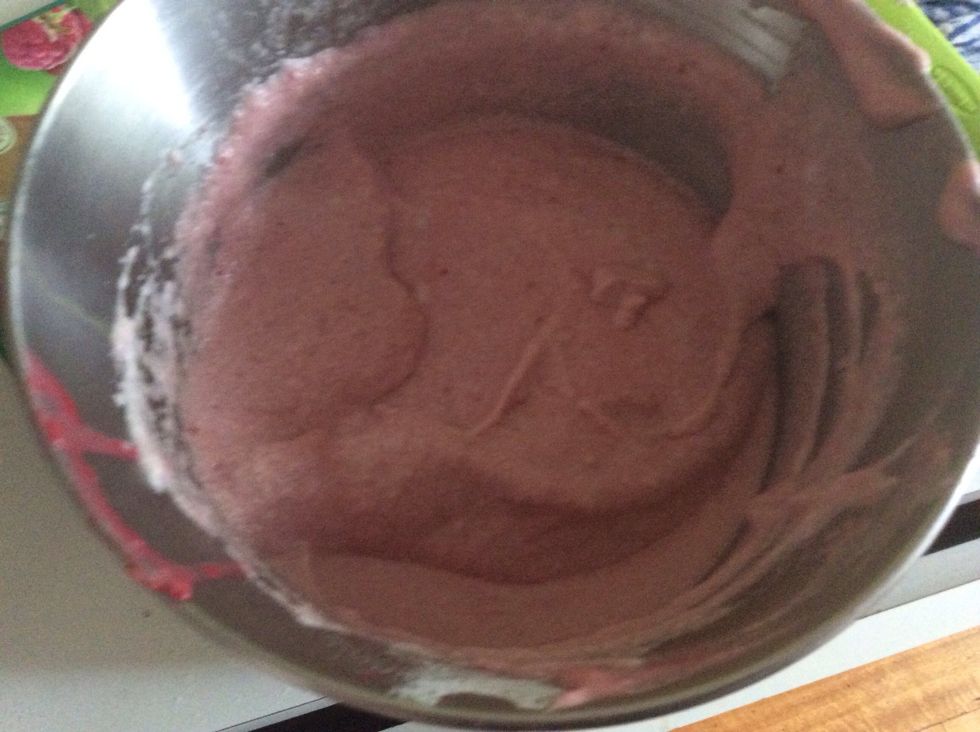 Your mixture should now look like this.
Grease the dusting dishes then sprinkle them with half a teaspoon of icing sugar each.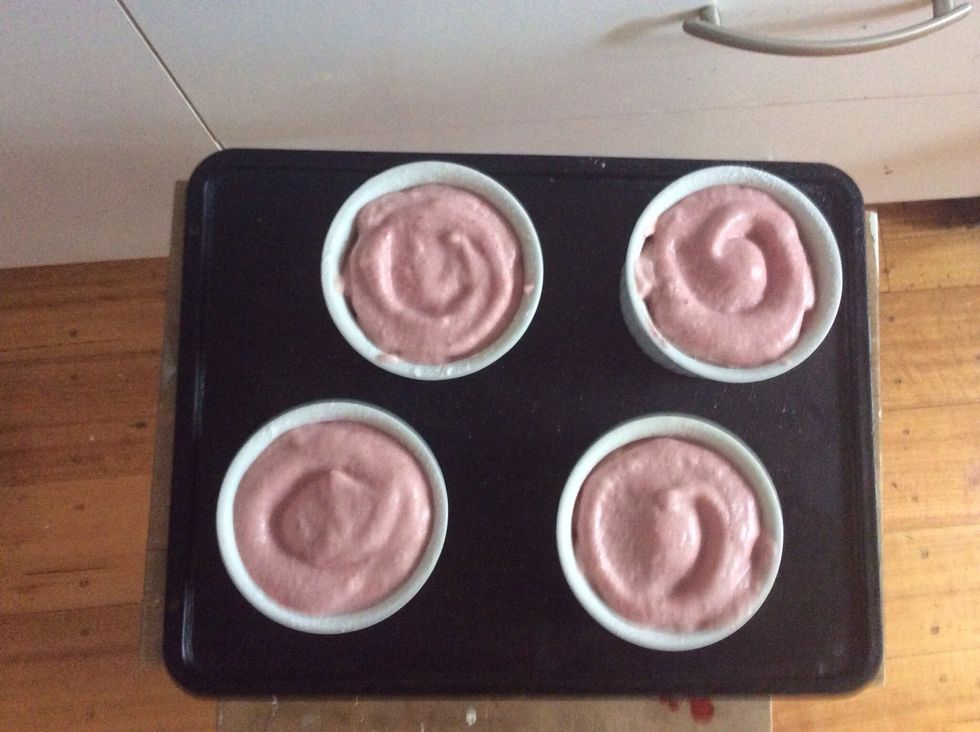 Place your mixture into the dusting dishes, spreading the mixture evenly between each dish.
Place your soufflées in the oven and bake for 10 minutes to until golden.
Bring your soufflées out of the oven. They should now look like this.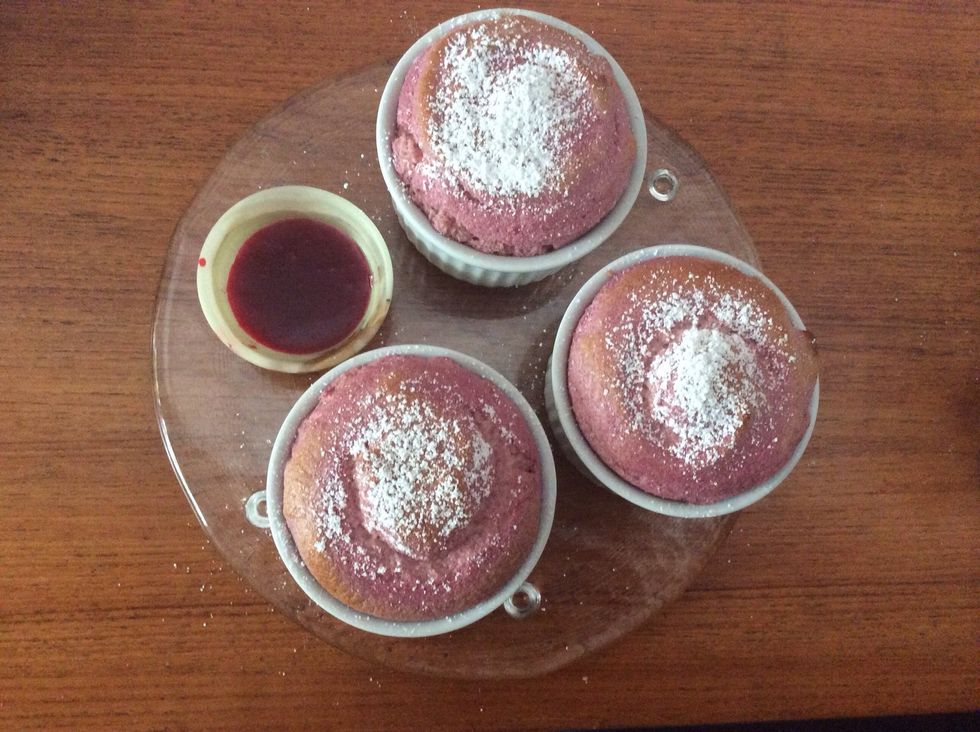 To serve, sprinkle icing sugar over the soufflés and eat with jam or cream.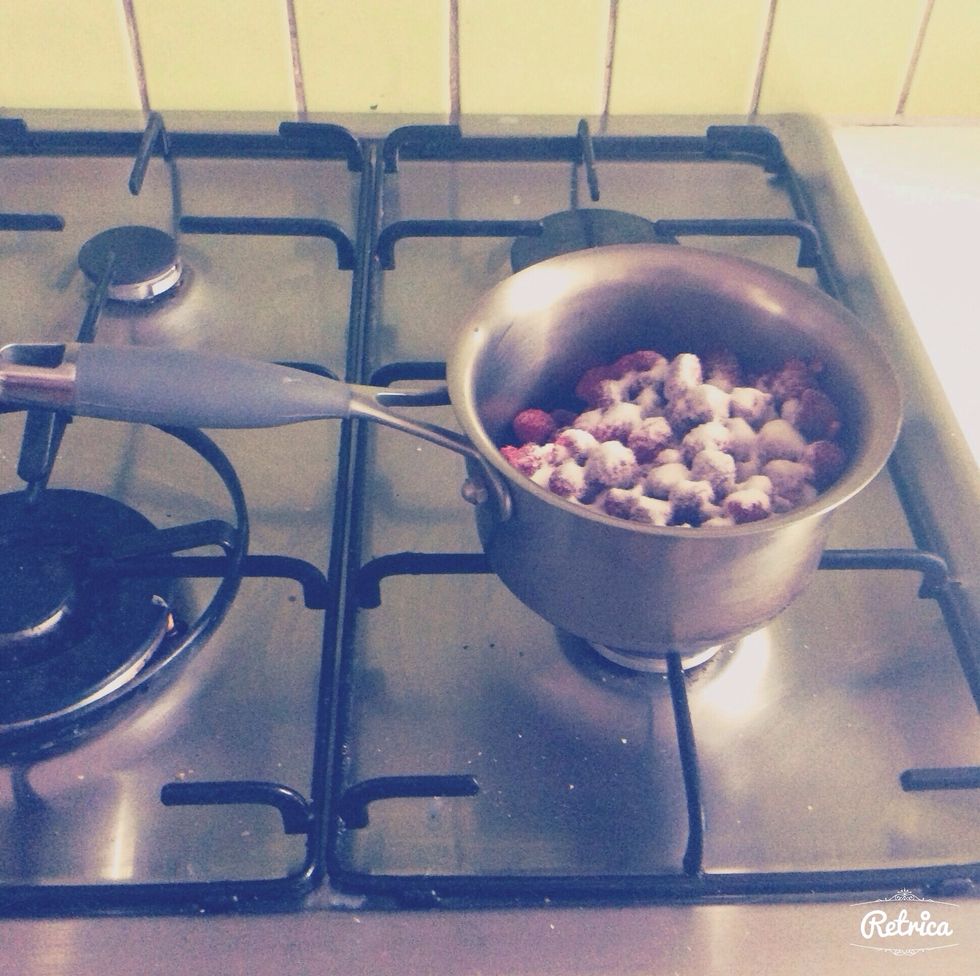 Be sure to turn the handle of the saucepan in while cooking on the stove.
I RATE MY SOUFFLÉ A NINE AND A HALF OUT OF TEN!😃
Improvements for next time would be try two fruits together and measure how long I have been cooking my soufflé for.
300.0g Raspberries
1/3c Caster sugar
2.0 Egg yolk
4.0 Dusting dishes
Softened butter for greasing
1/2Tbsp Plain flour
1.0Tbsp Corn flour
5.0 Egg whites
Icing sugar for dusting