Before you start making your sorbet you must wash your hands thoroughly with both water and soap.
Once you've measured out your water, sugar and lemon juice pour it into your saucepan and set the heat on high.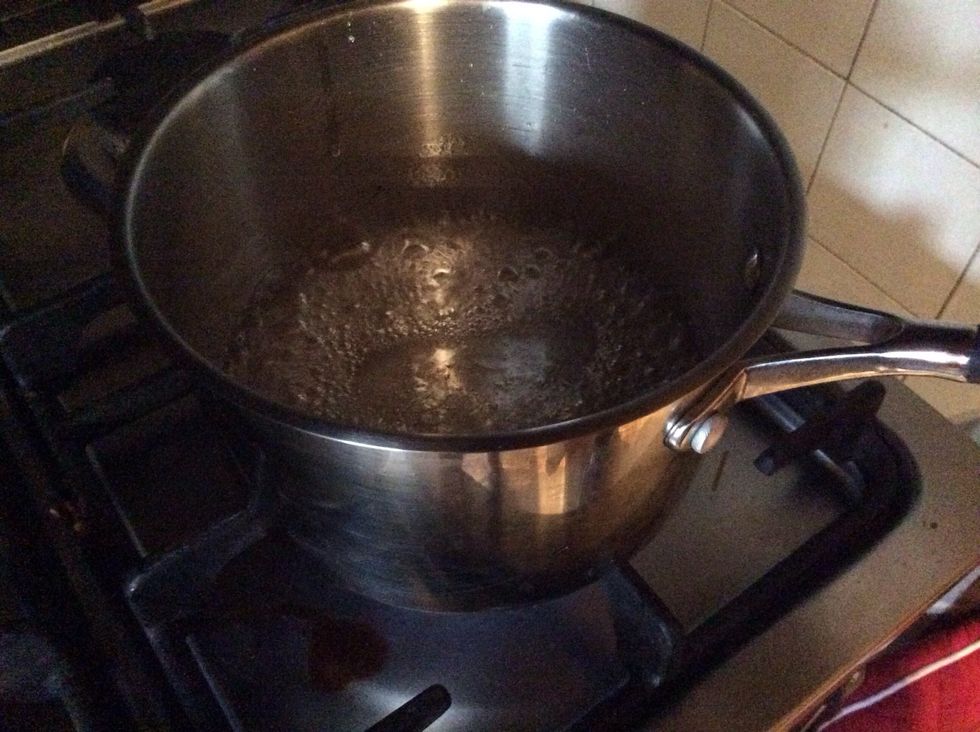 Once it starts to boil take it off the heat and it should thicken as it cools.
Then take your "fresh" frozen raspberries and defrost it in the microwave.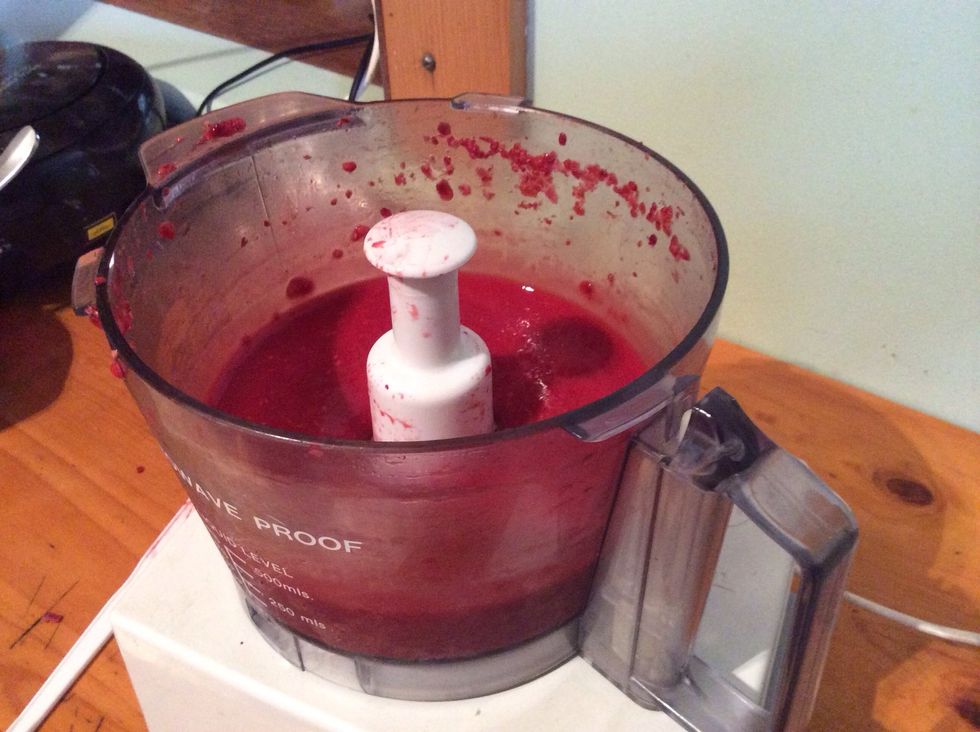 Once that's done put it into your food processor and blend until smooth and silky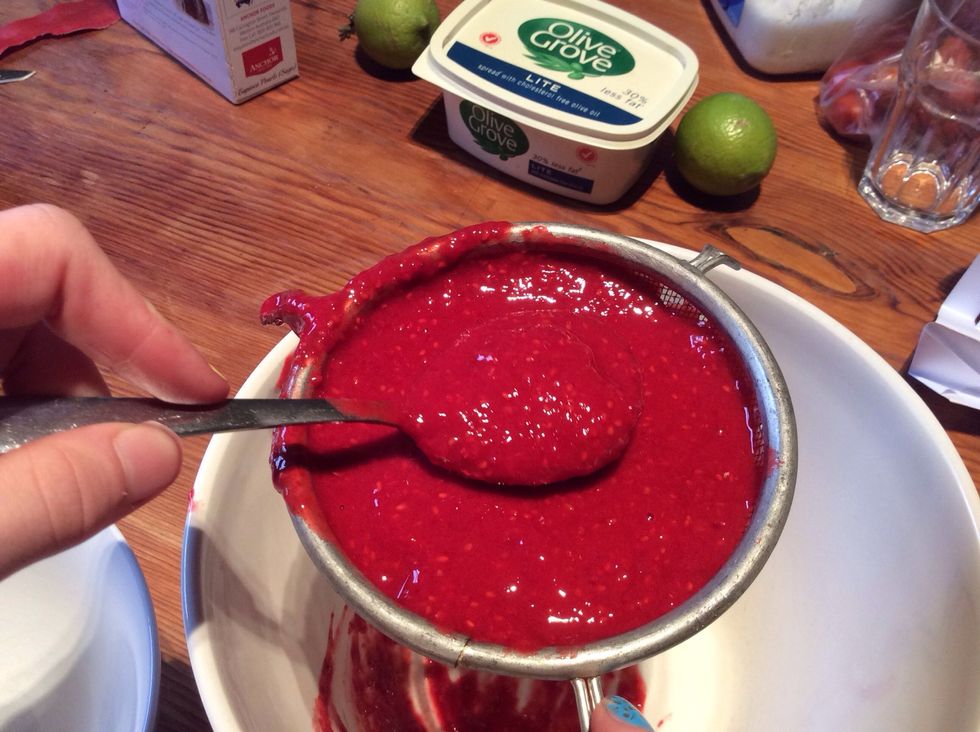 Then pour the raspberry into a sieve and get a spoon to push the raspberry puree though the sieve and into the mixing bowl leaving the seeds.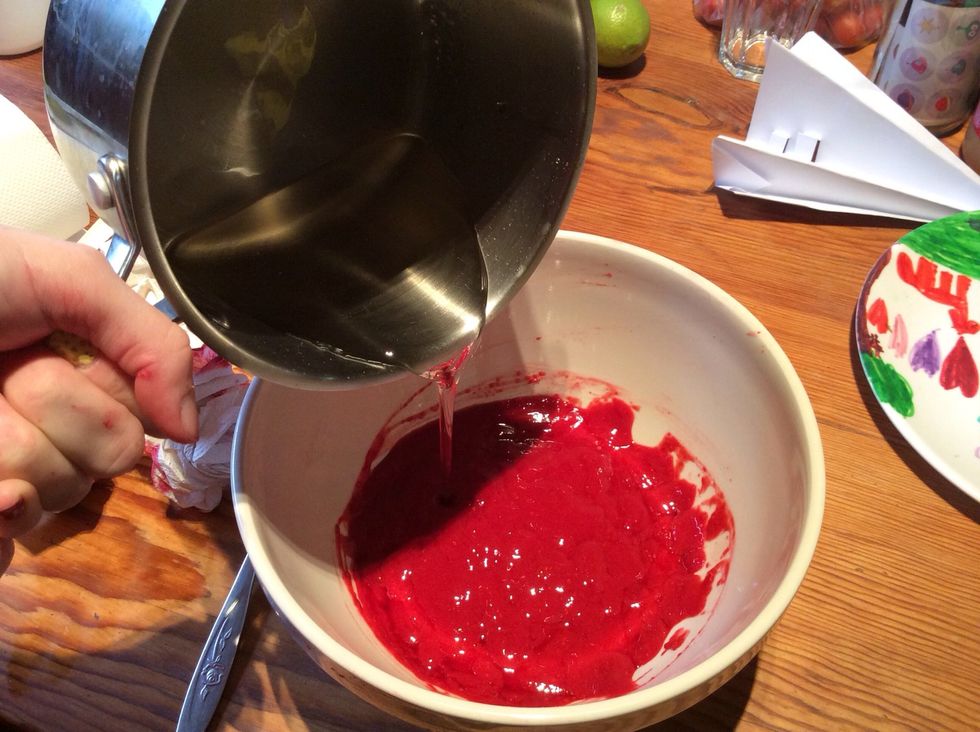 Then after disposing of the seeds, mix the water, lemon and sugar into the raspberry puree.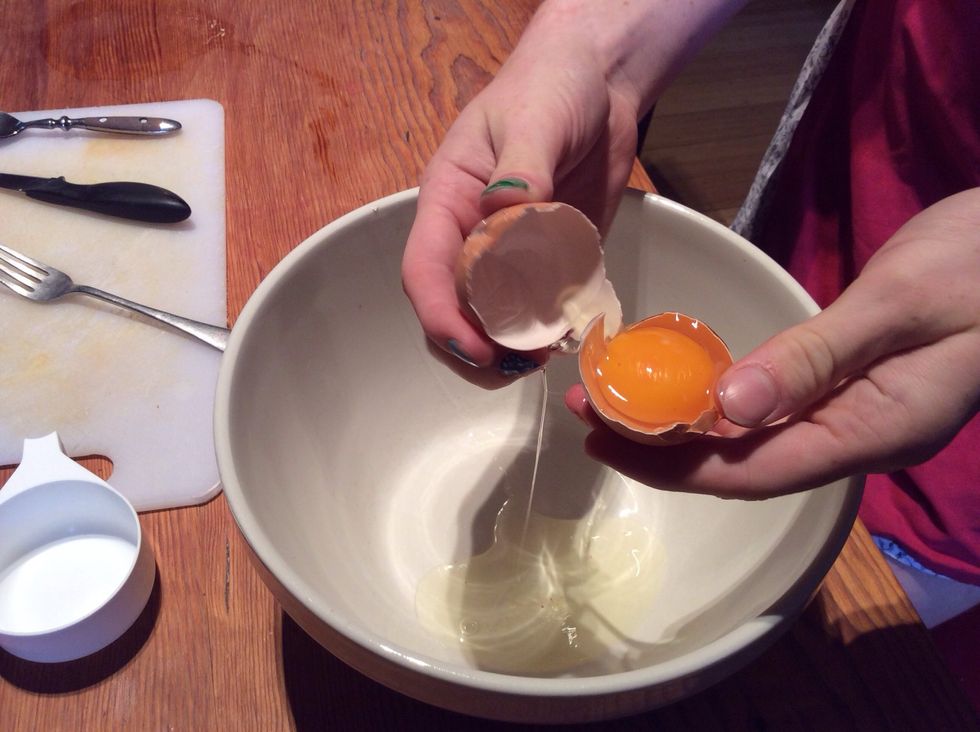 Next you have to separate the yolk from the white.
Whip the egg white until light and fluffy.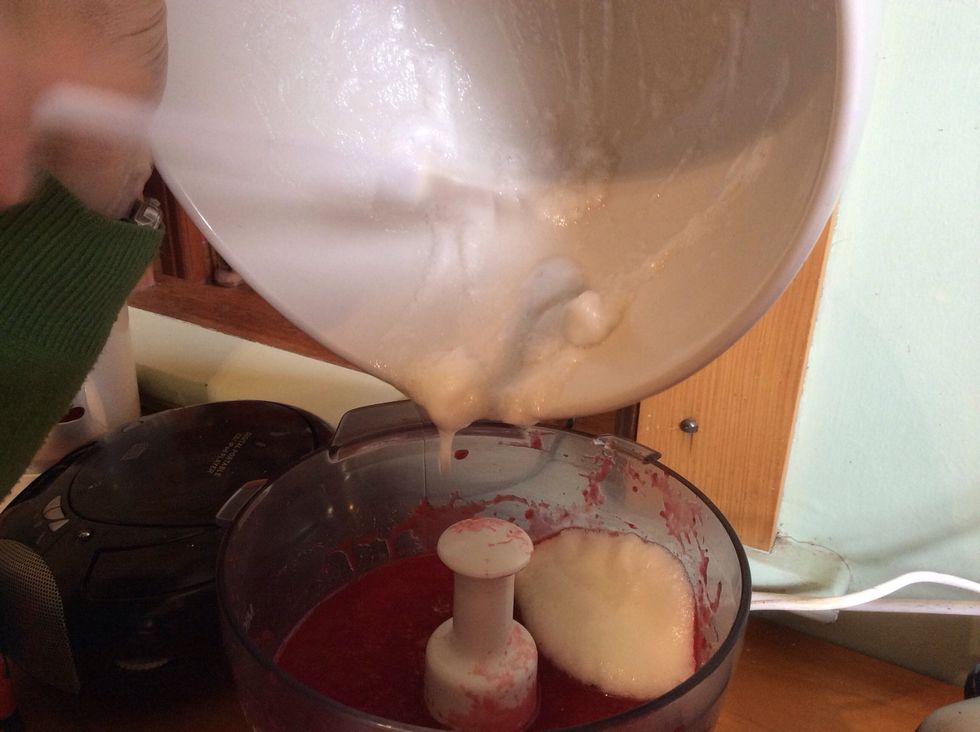 Wait until the top of the sorbet is frozen over. Then break the ice and put it back in the food processor with the egg white.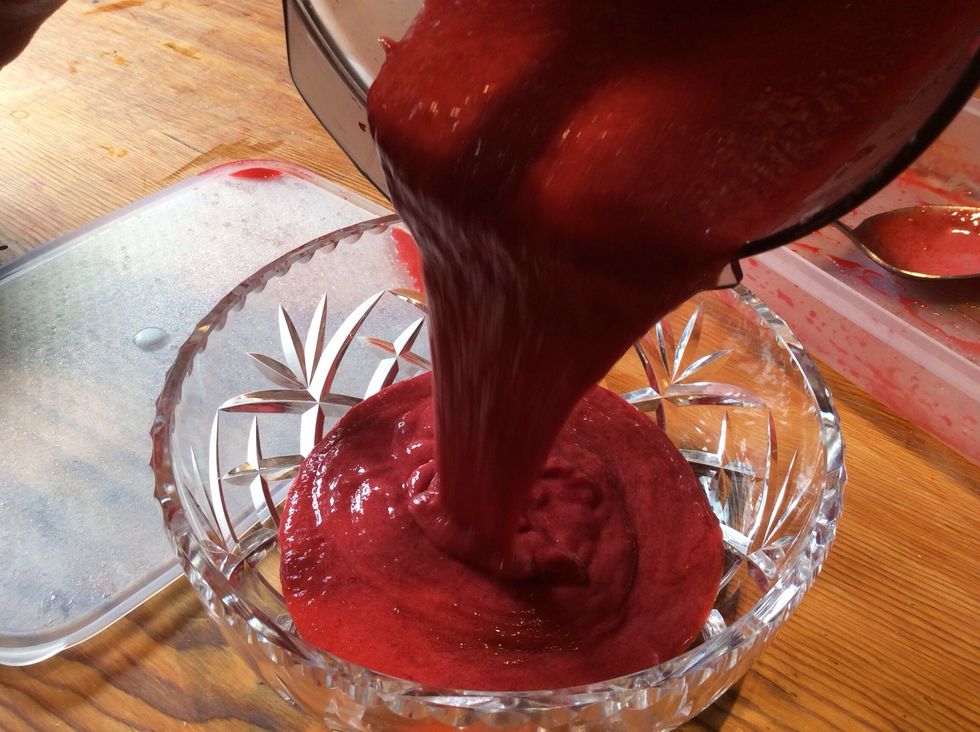 Once blended pour the liquid sorbet into your serving bowl.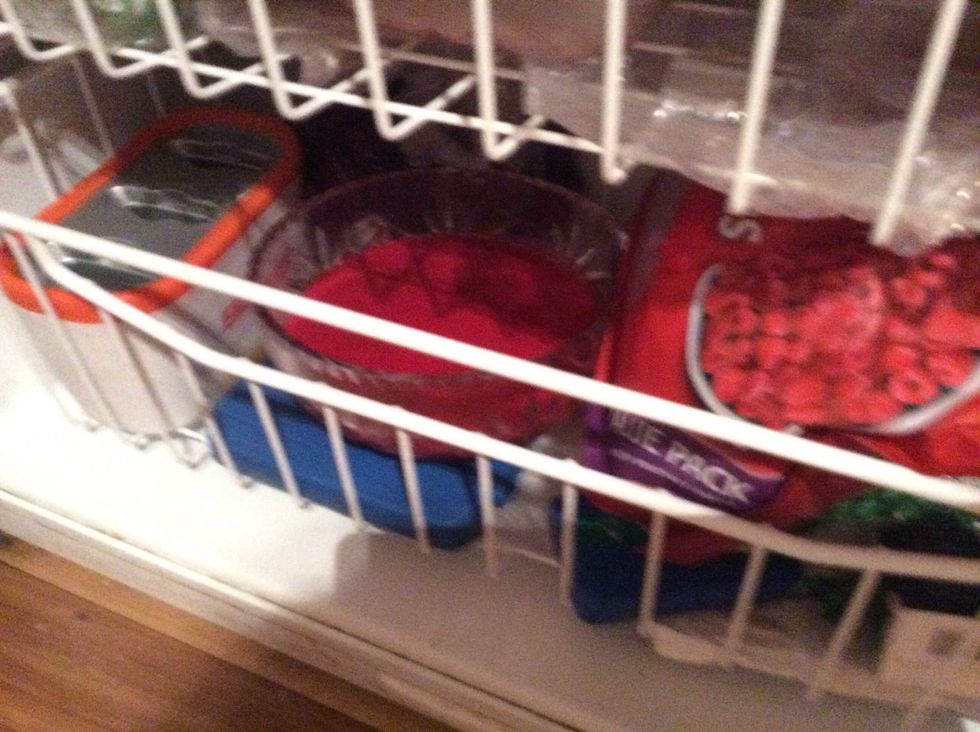 Then put it back in the freezer.
Once it's frozen it's time for decoration.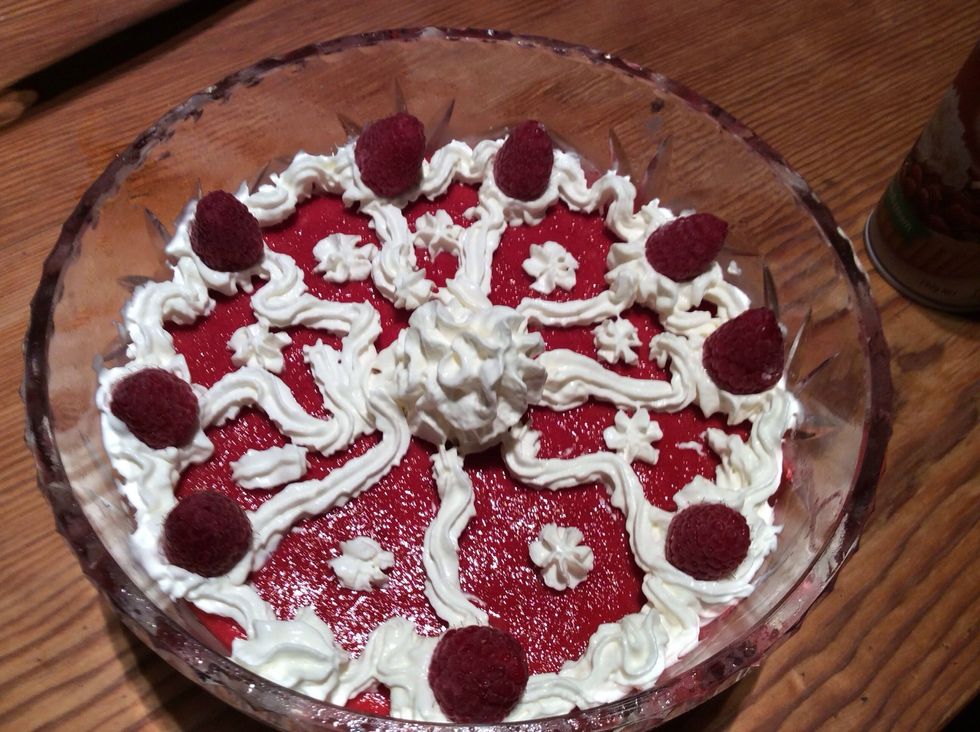 Perfect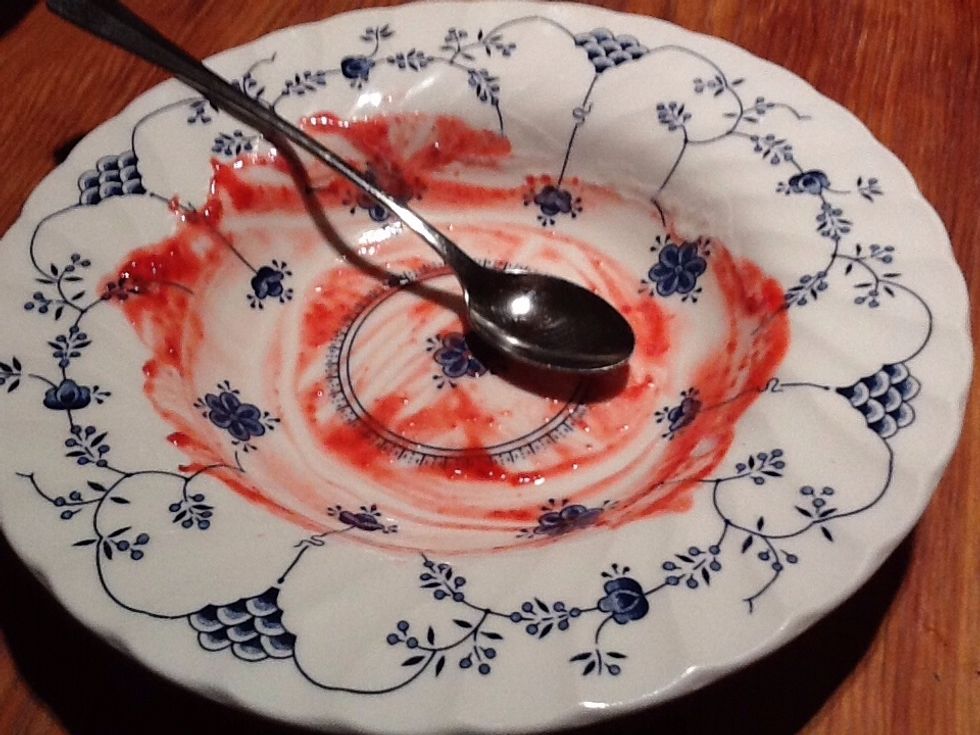 And enjoy :D
1/2tsp lemon juice
1.0c caster sugar
1.0 egg white
600.0g frozen raspberries
100.0ml water