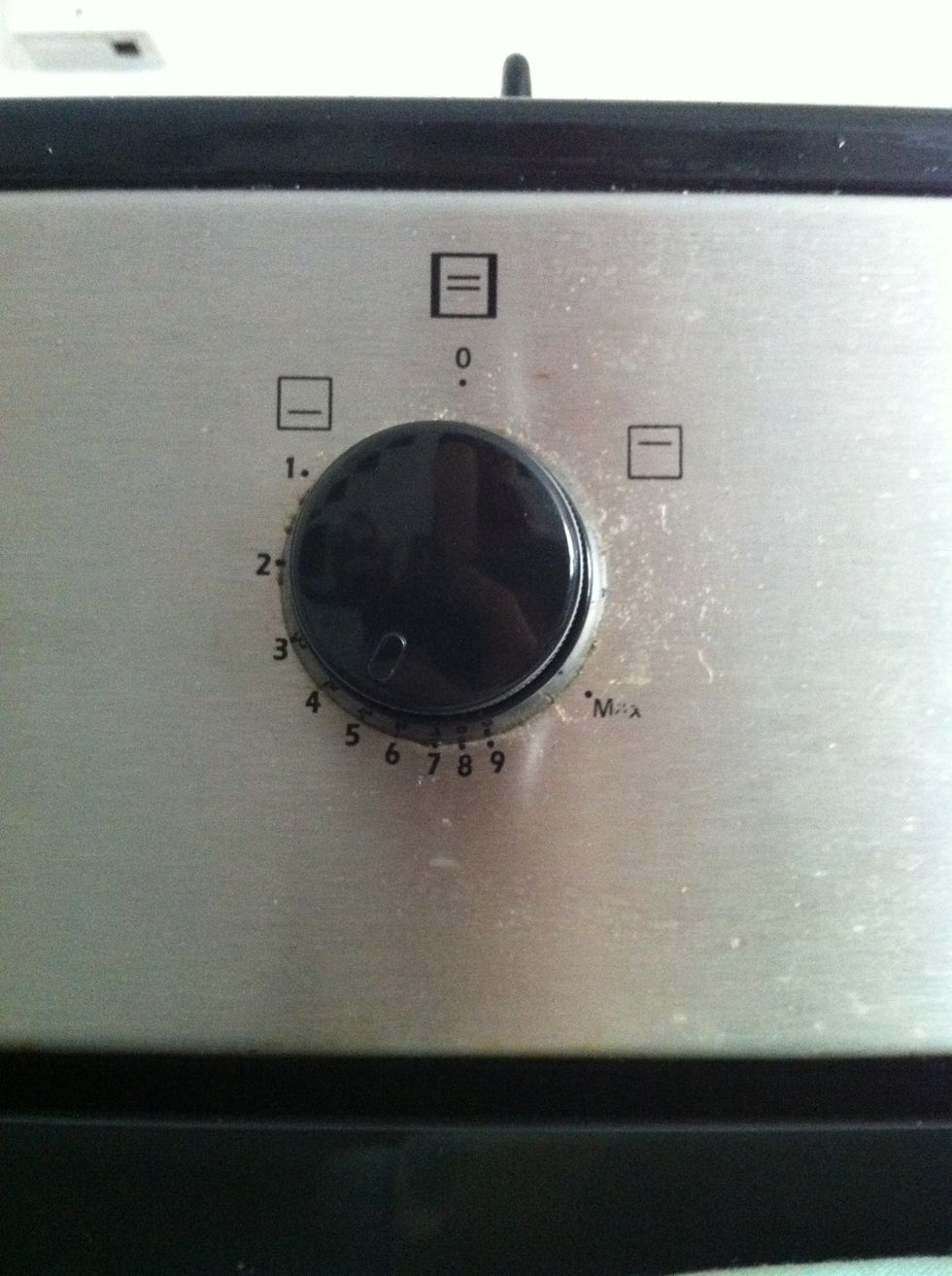 Firstly, preheat the oven to gas mark 5/170c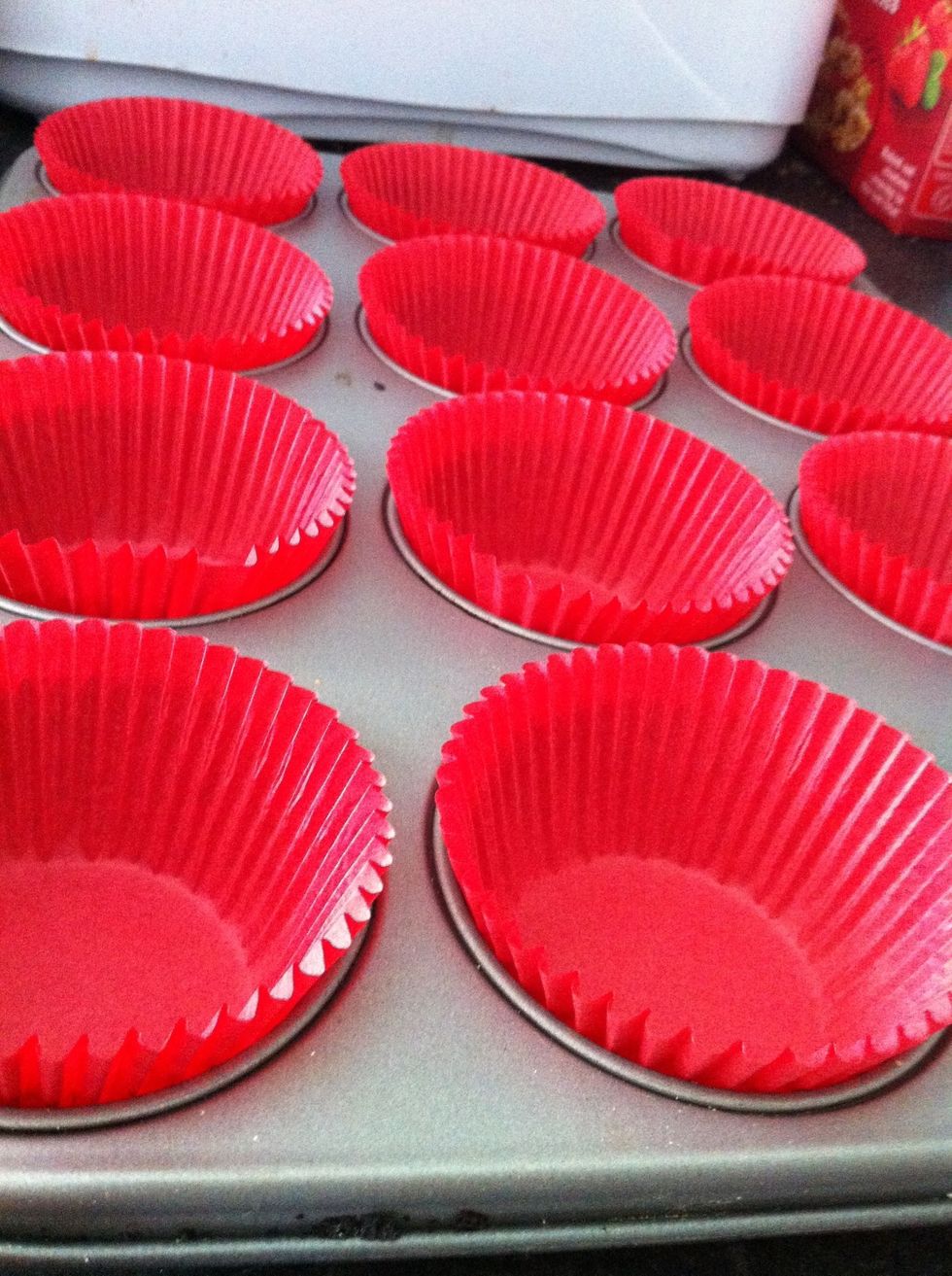 Line your muffin tin with the paper cases.
Mix your jam with 50 grams of raspberries, lightly crushing them.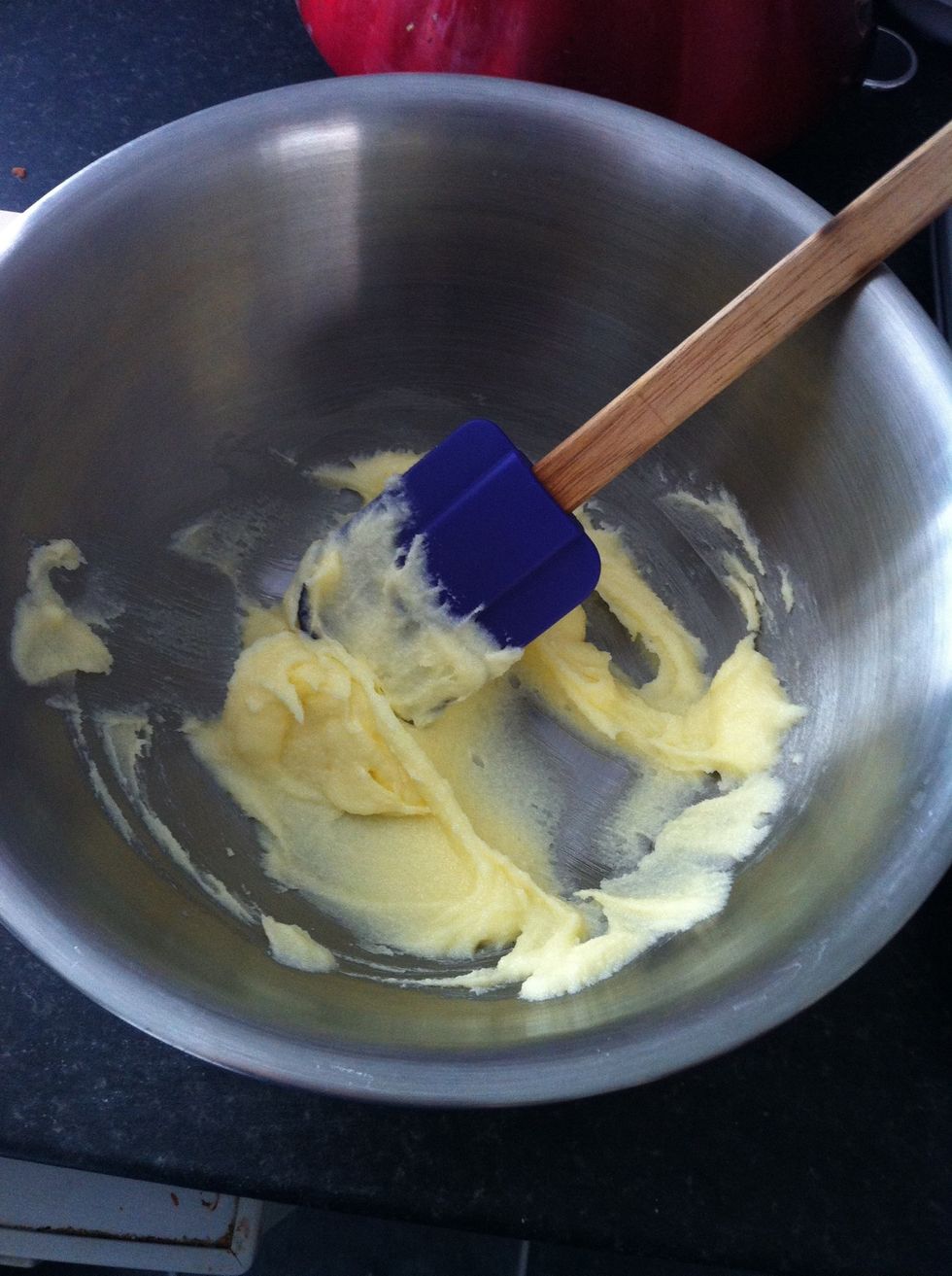 Cream the butter and caster sugar together in a mixing bowl, until pale and creamy.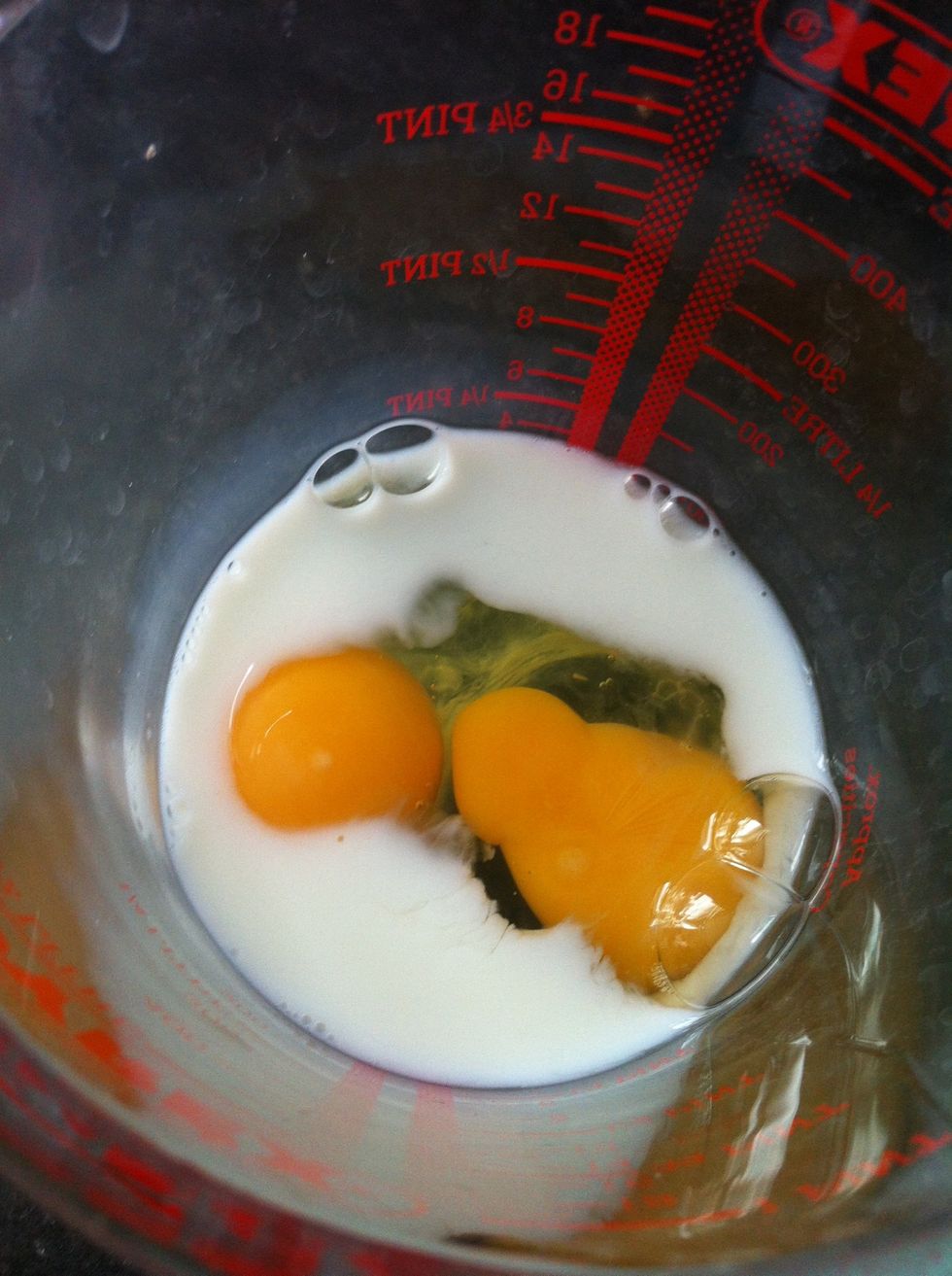 Put your eggs and milk in a jug.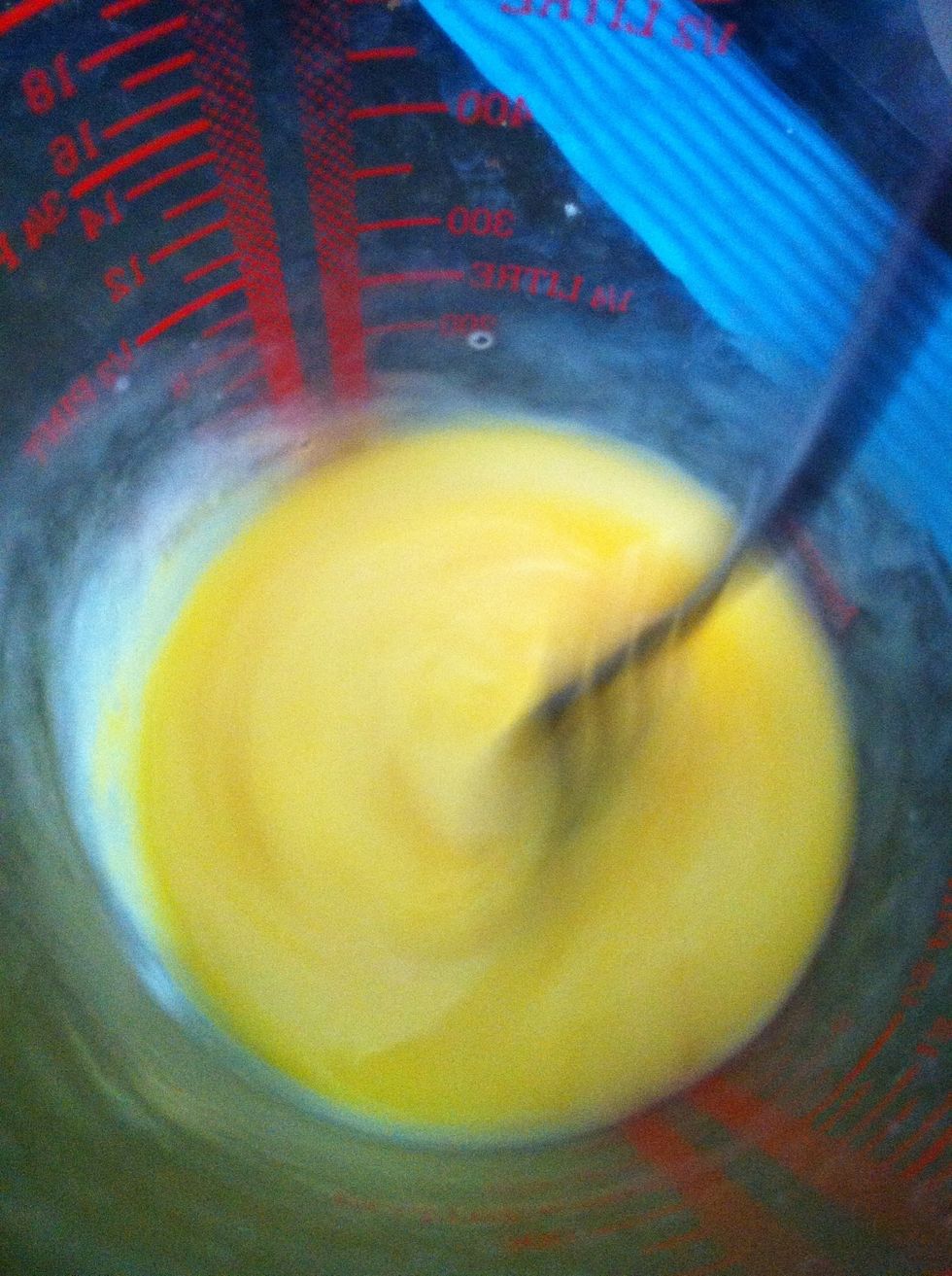 Mix together until combined.
Pour into the creamed butter and sugar bit by bit, mixing as you go.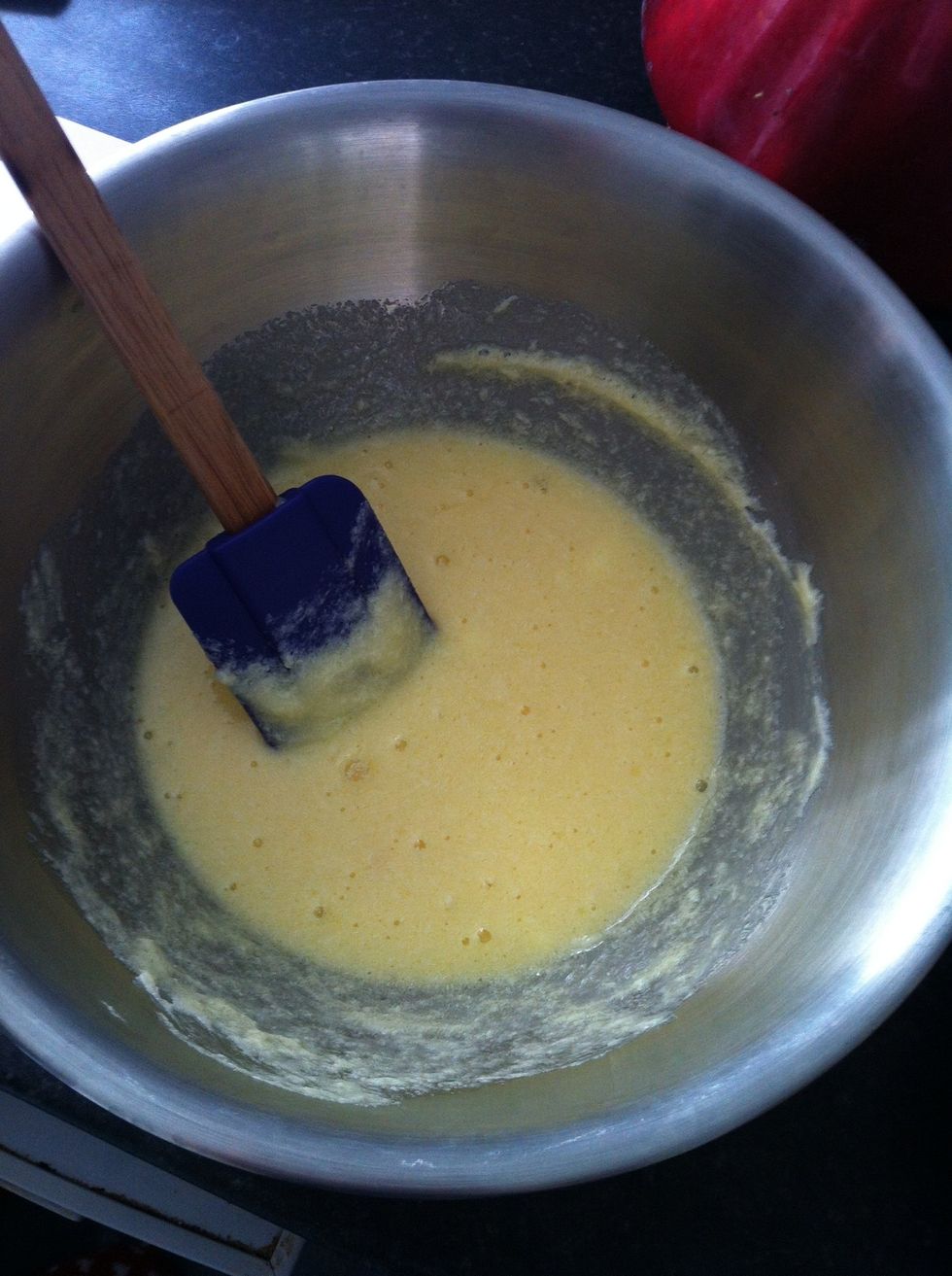 When the mixture has combined...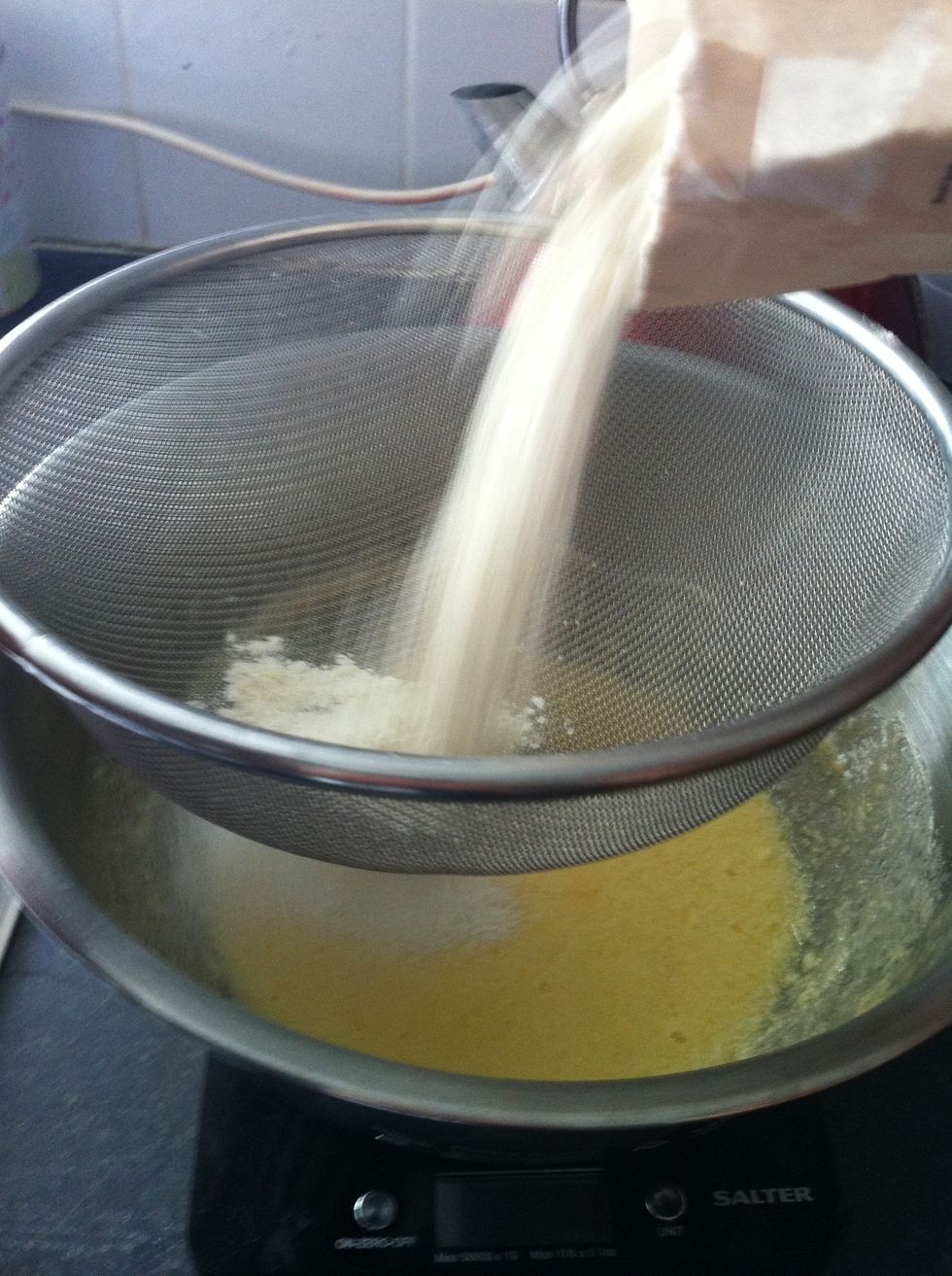 ...Add your self-raising flour (through a sieve!)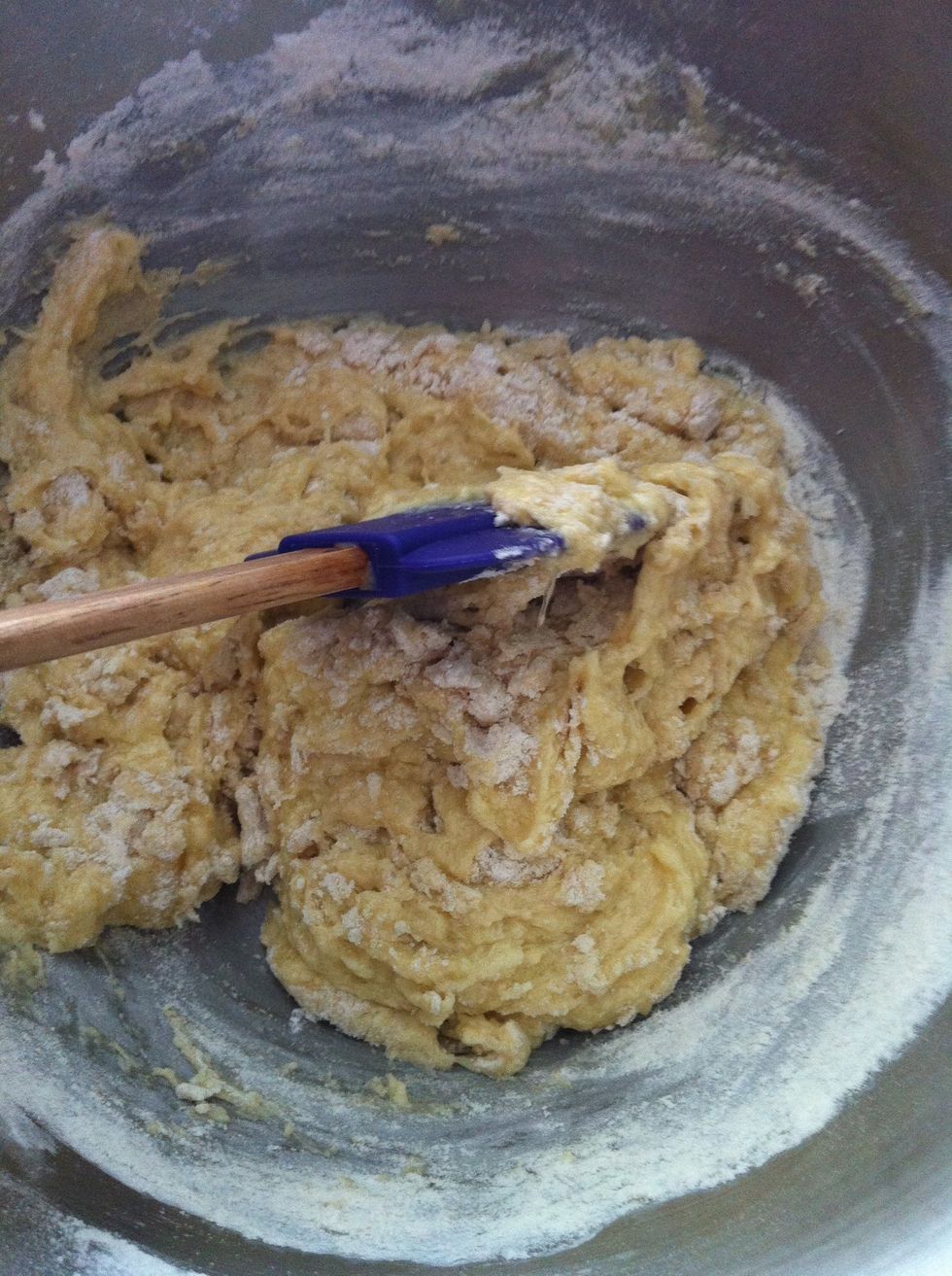 Fold the flour into the mix until combined fully.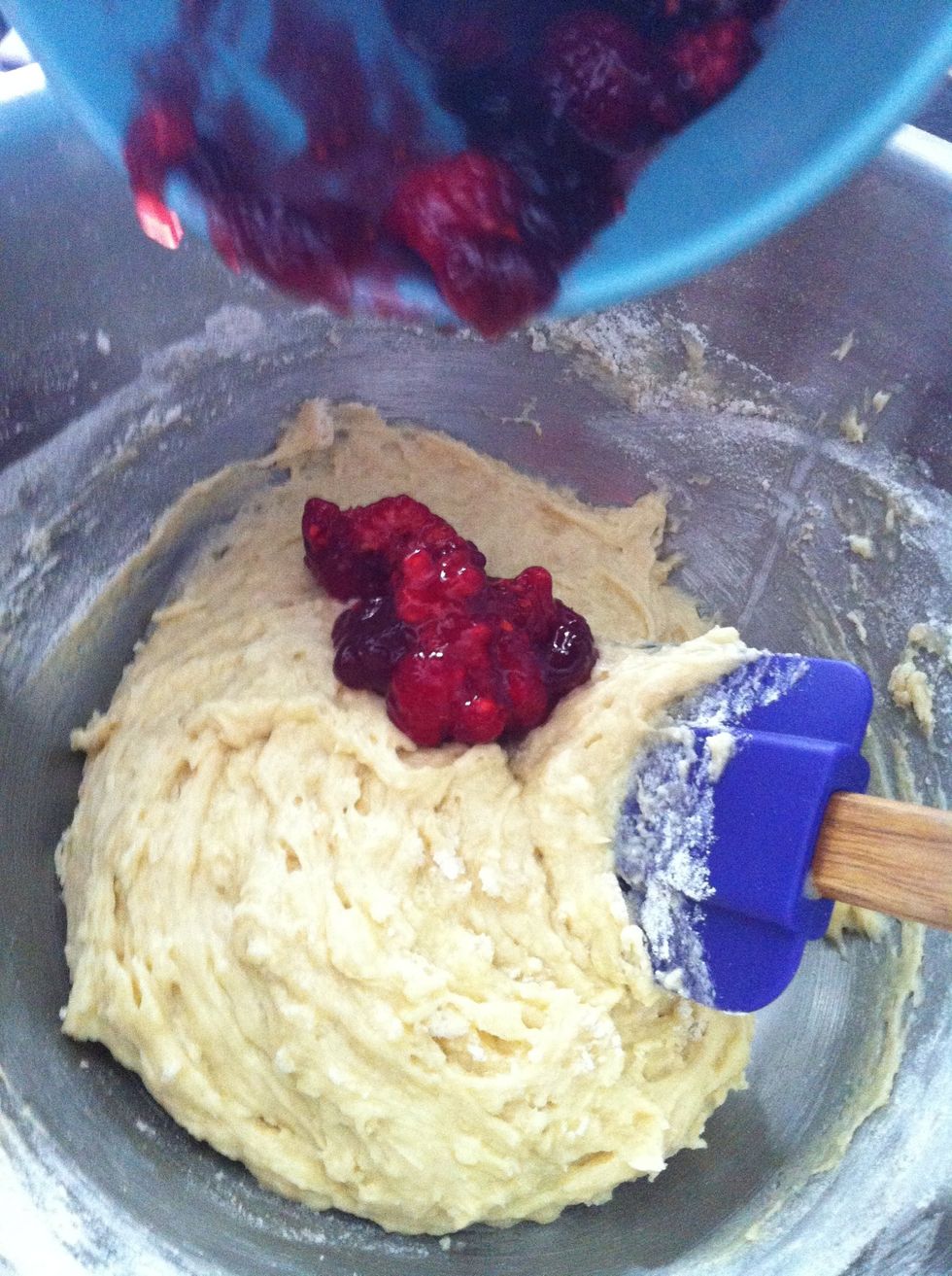 Add the crushed raspberry and jam mixture.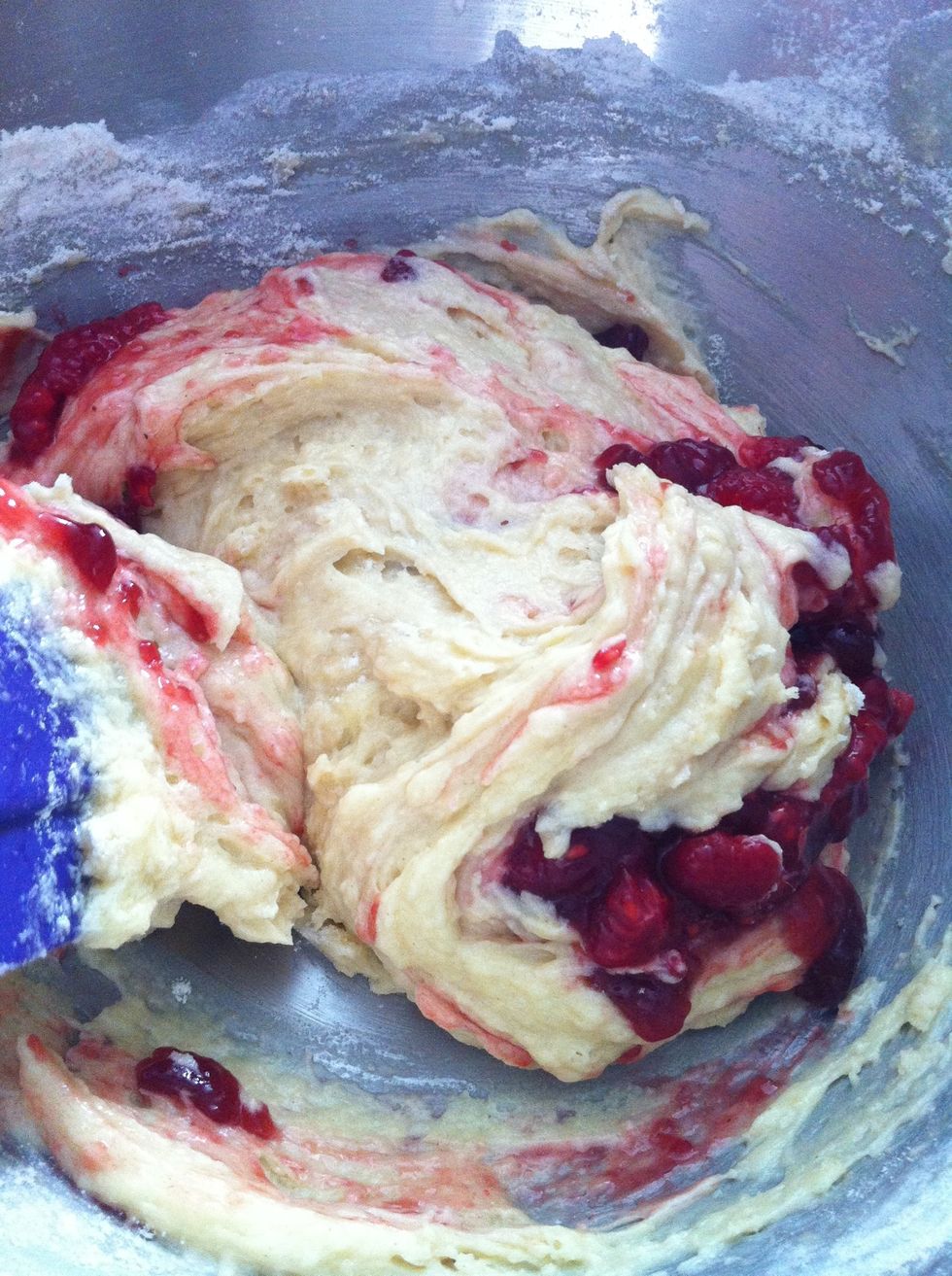 Gently fold together. You are aiming for a "marbled" effect!
When the mixture is "marbled"...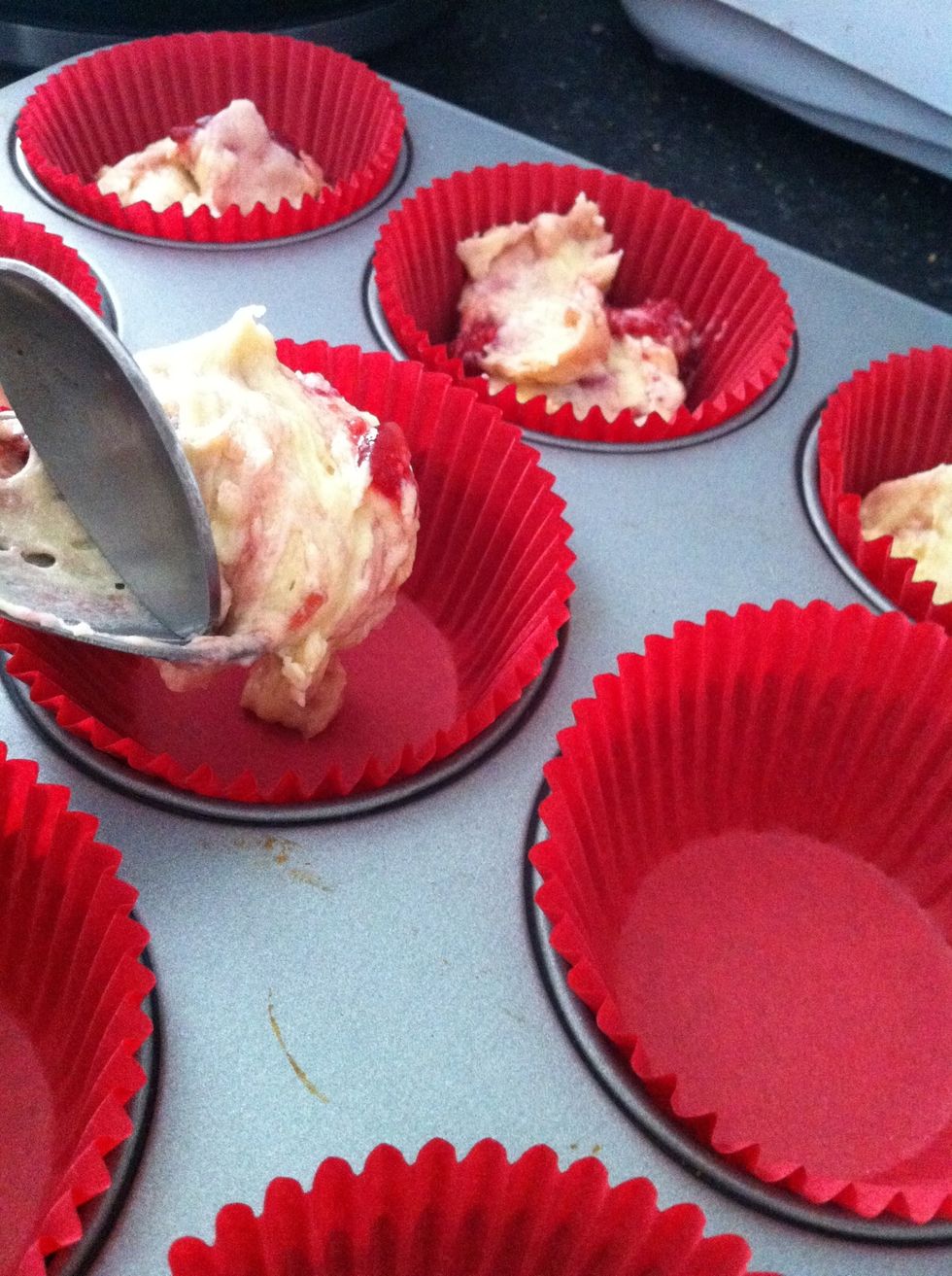 ...spoon into the cases, making sure they are equal!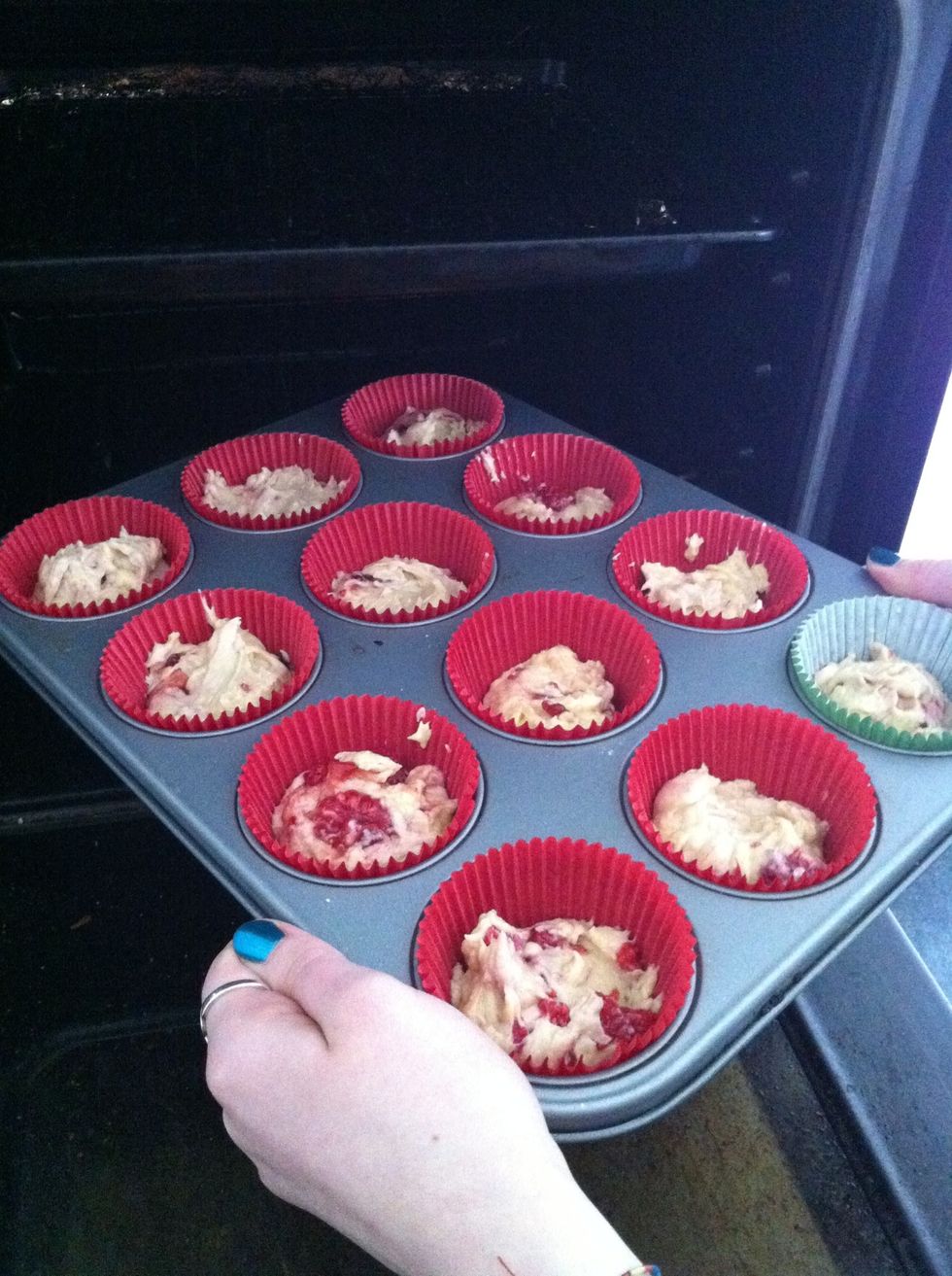 Put in the oven, middle shelf.
Set a timer for 20 mins, turn the tray after 10 minutes.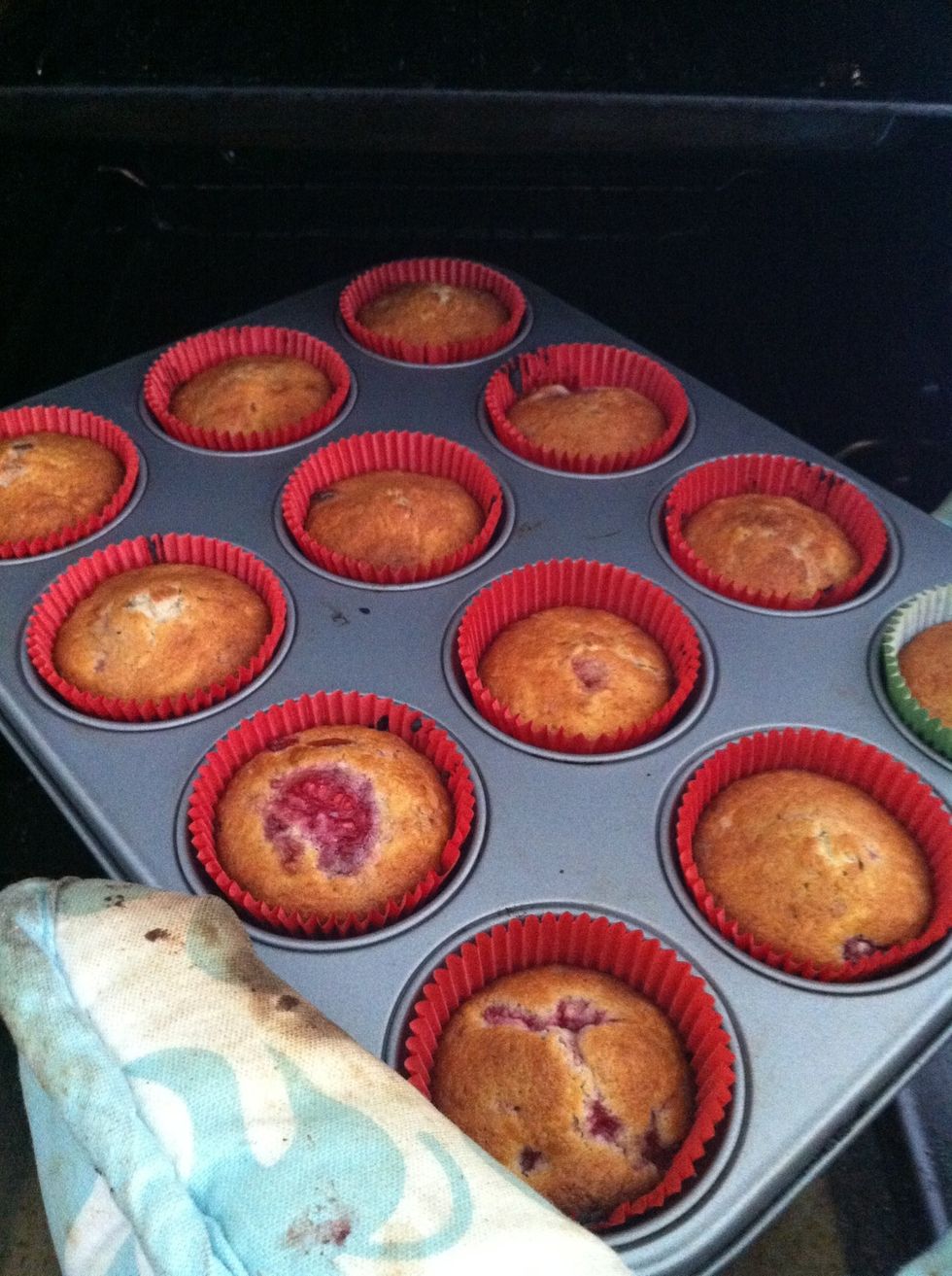 Remove from the oven, revelling in the rich fruity aroma of freshly baked goods! :)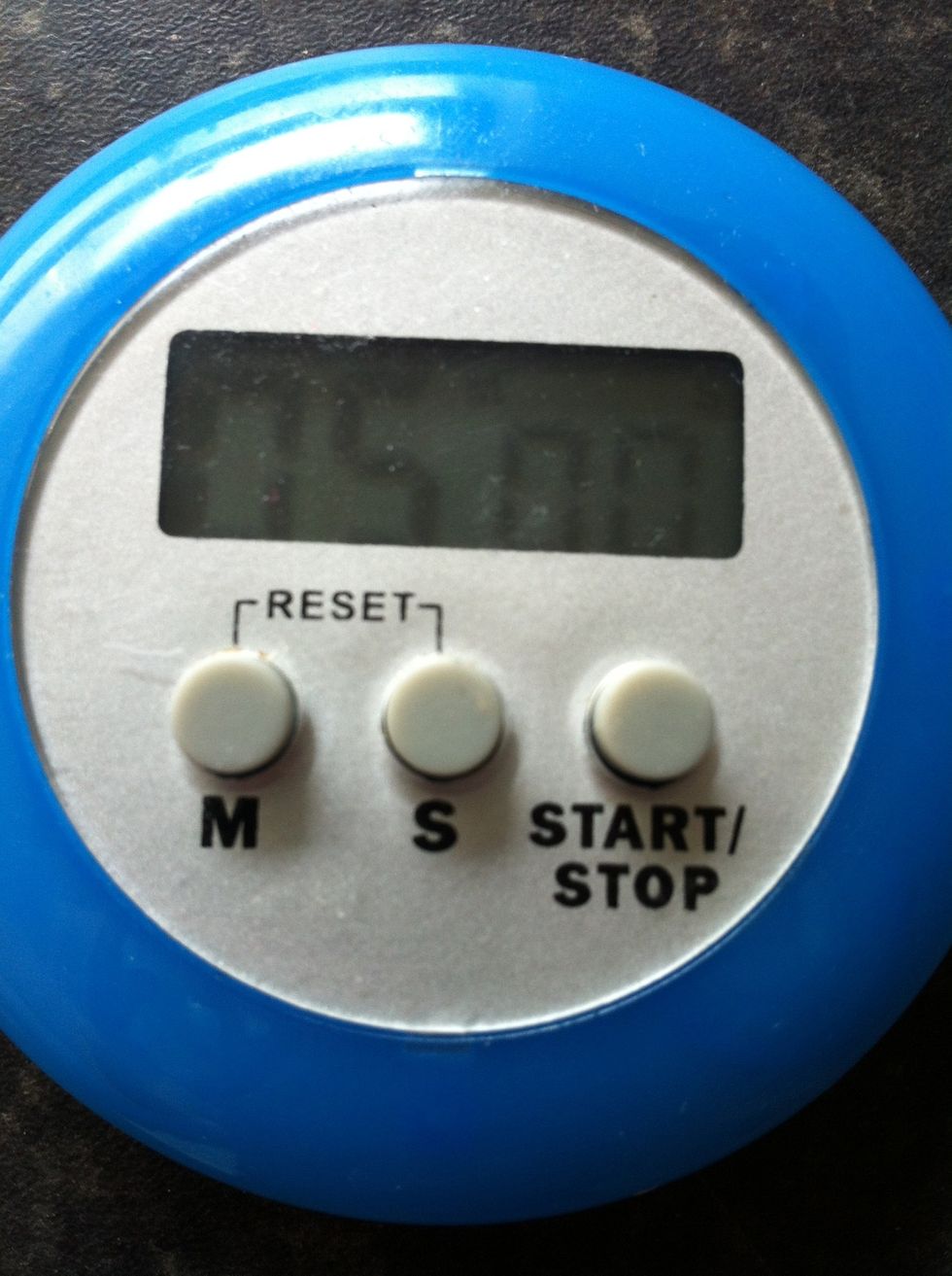 Leave to cool in tray for 5 minutes.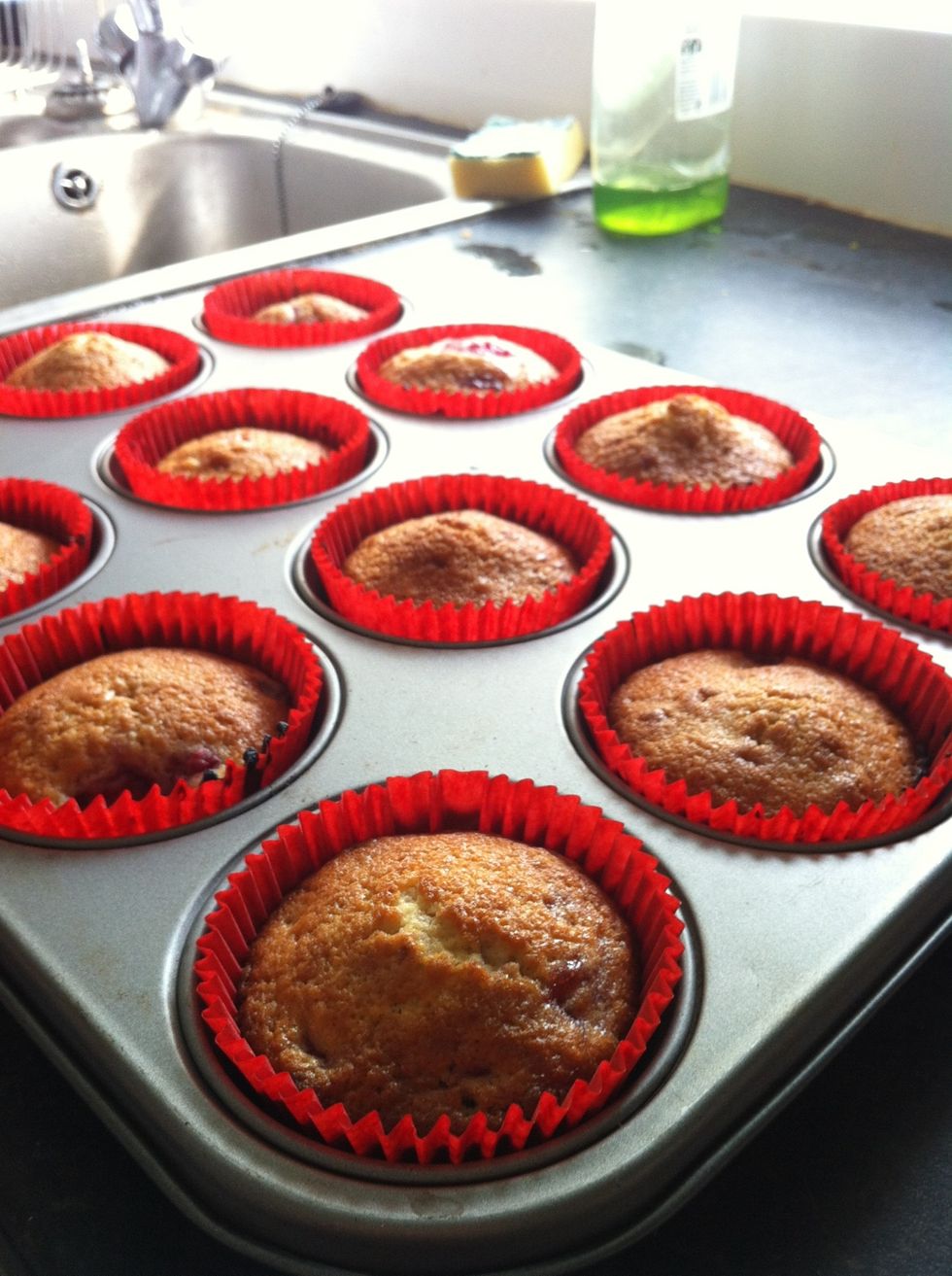 Then transfer...
...to a wire rack! Cool completely.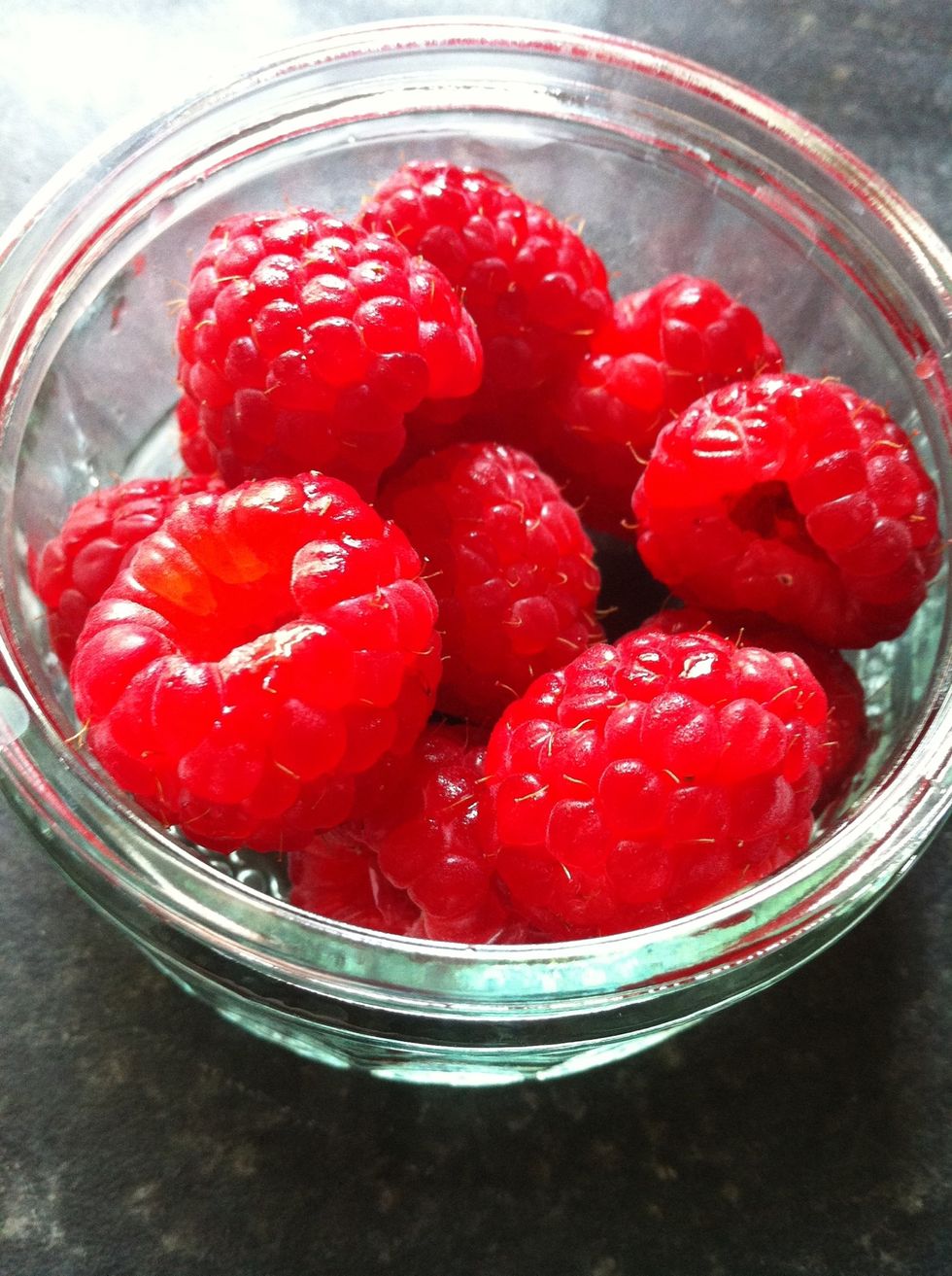 Set aside the nicest 12 raspberries for use later on.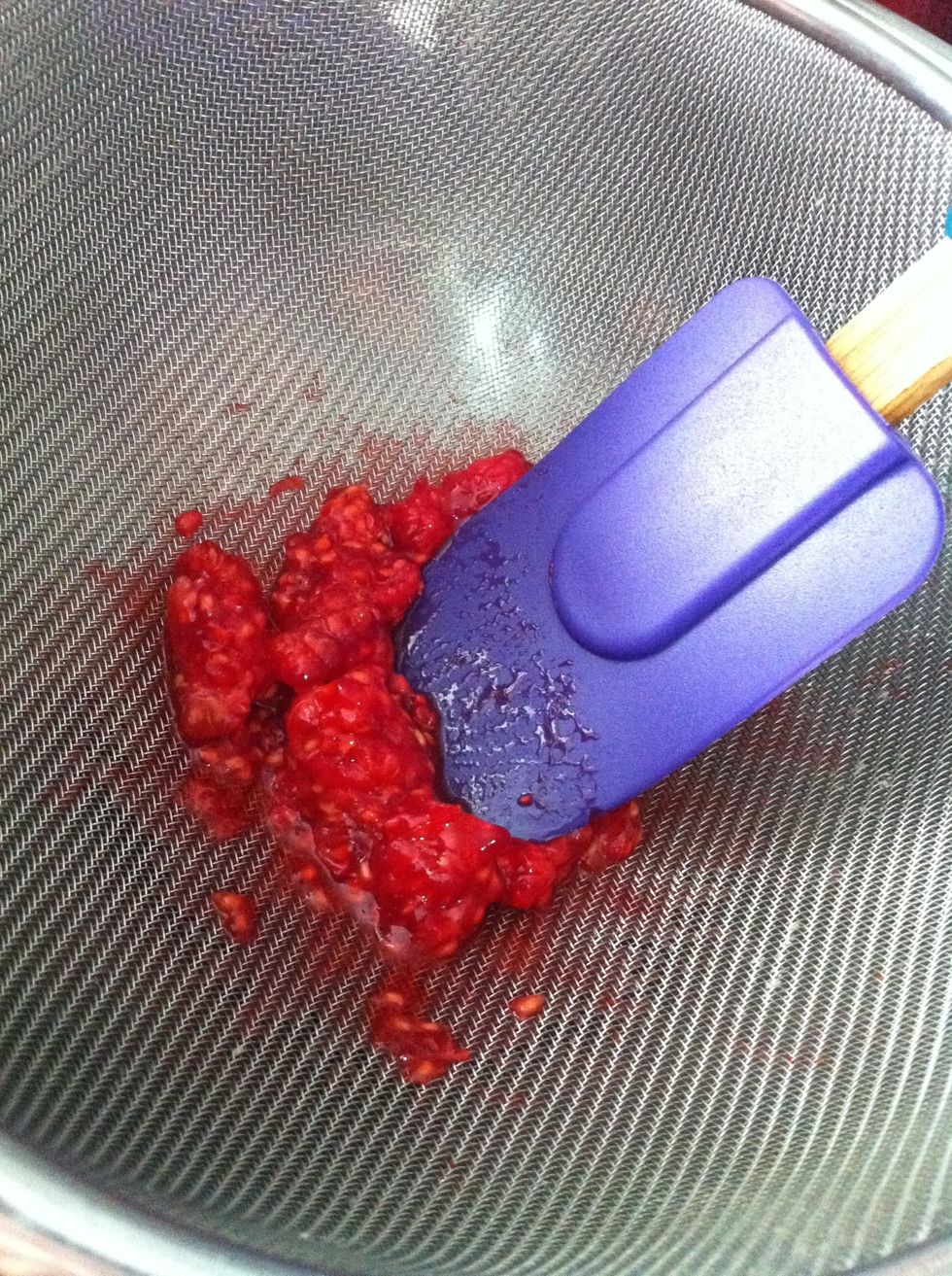 Press the remaining raspberries through a fine sieve to get a smooth raspberry pulp.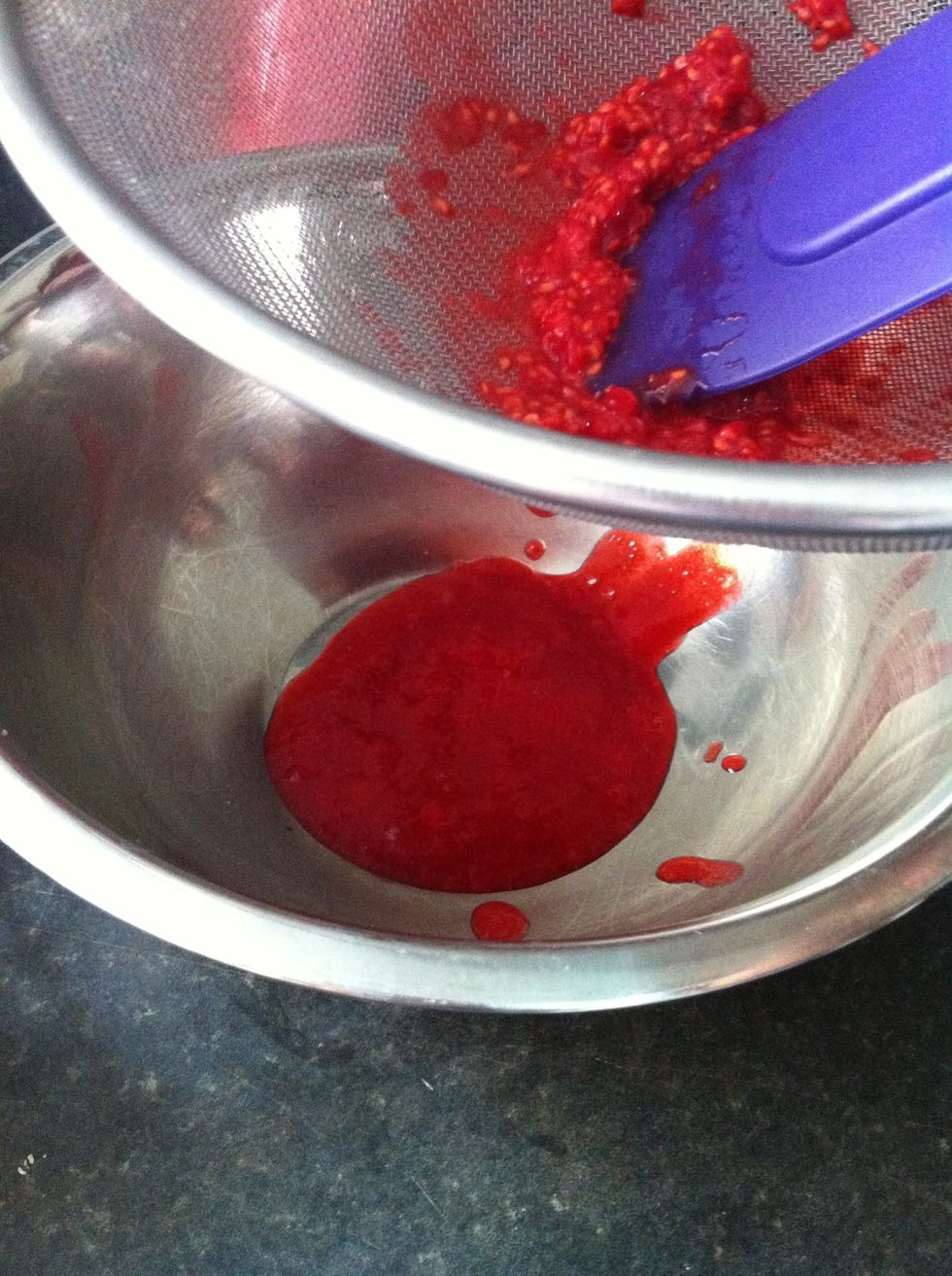 When you have as much pulp as you can get...
Put the icing sugar in a seperate bowl...
...with the whipping cream.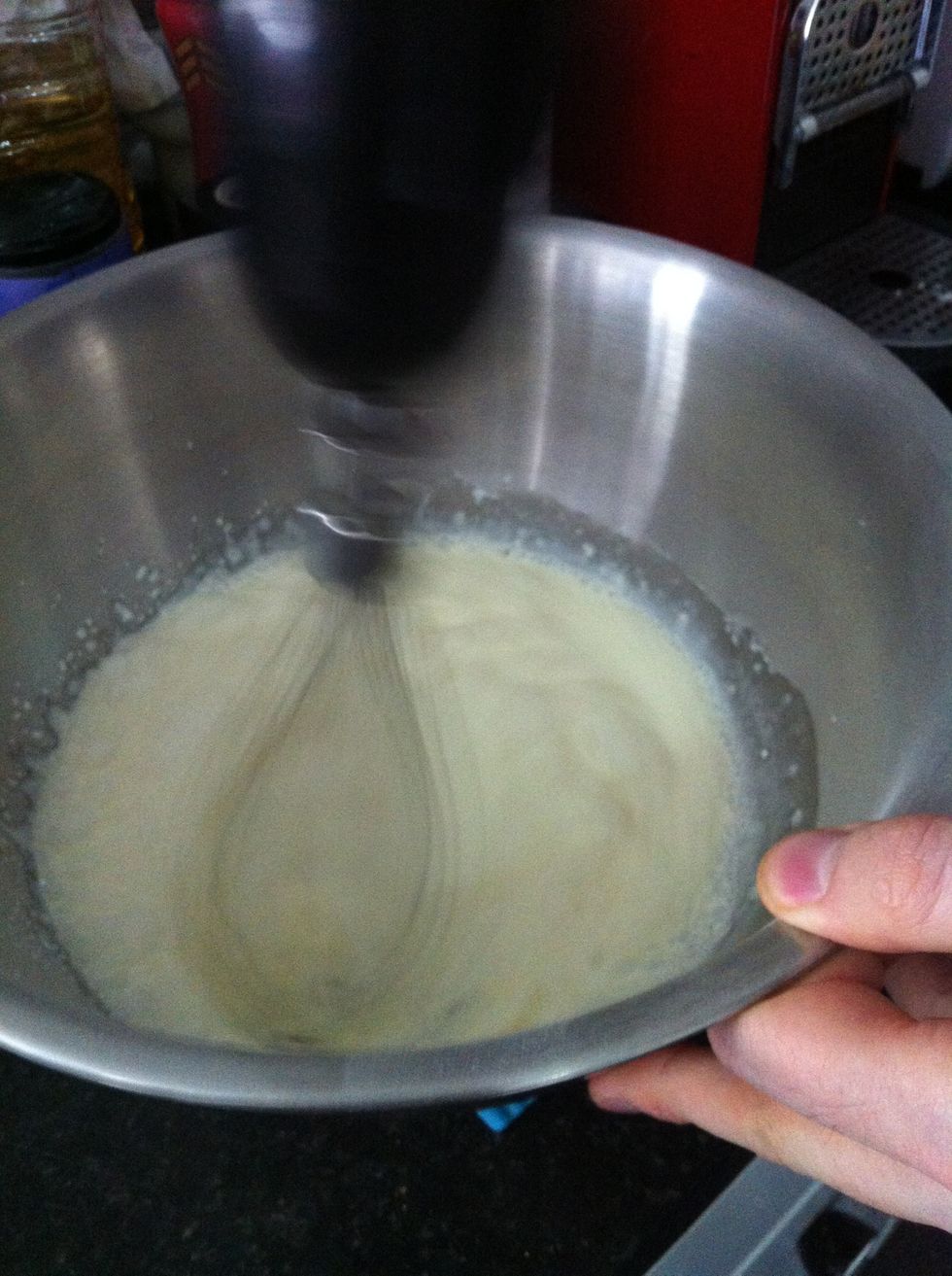 Using an electric whisk, whip the cream and icing sugar...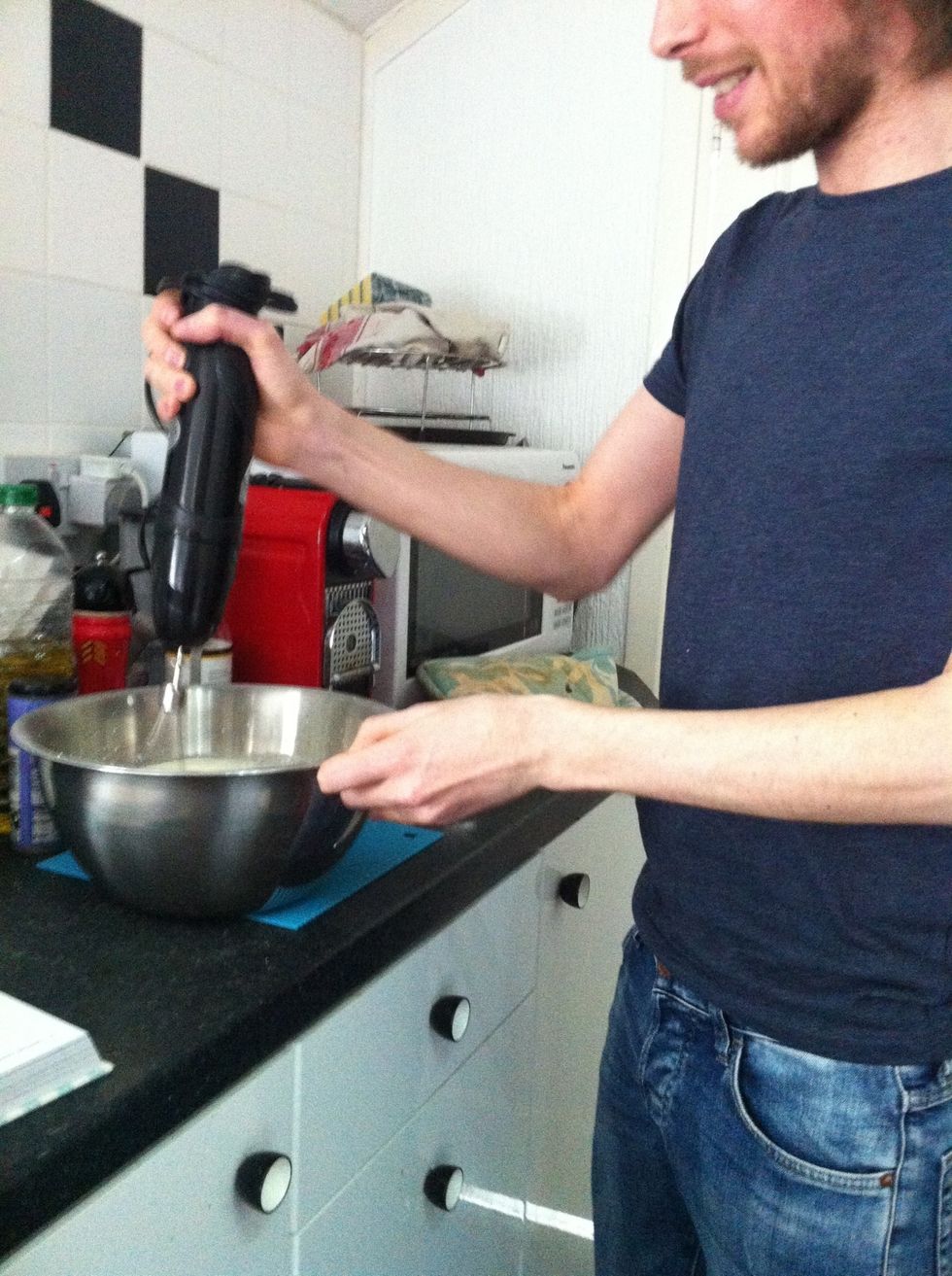 Until...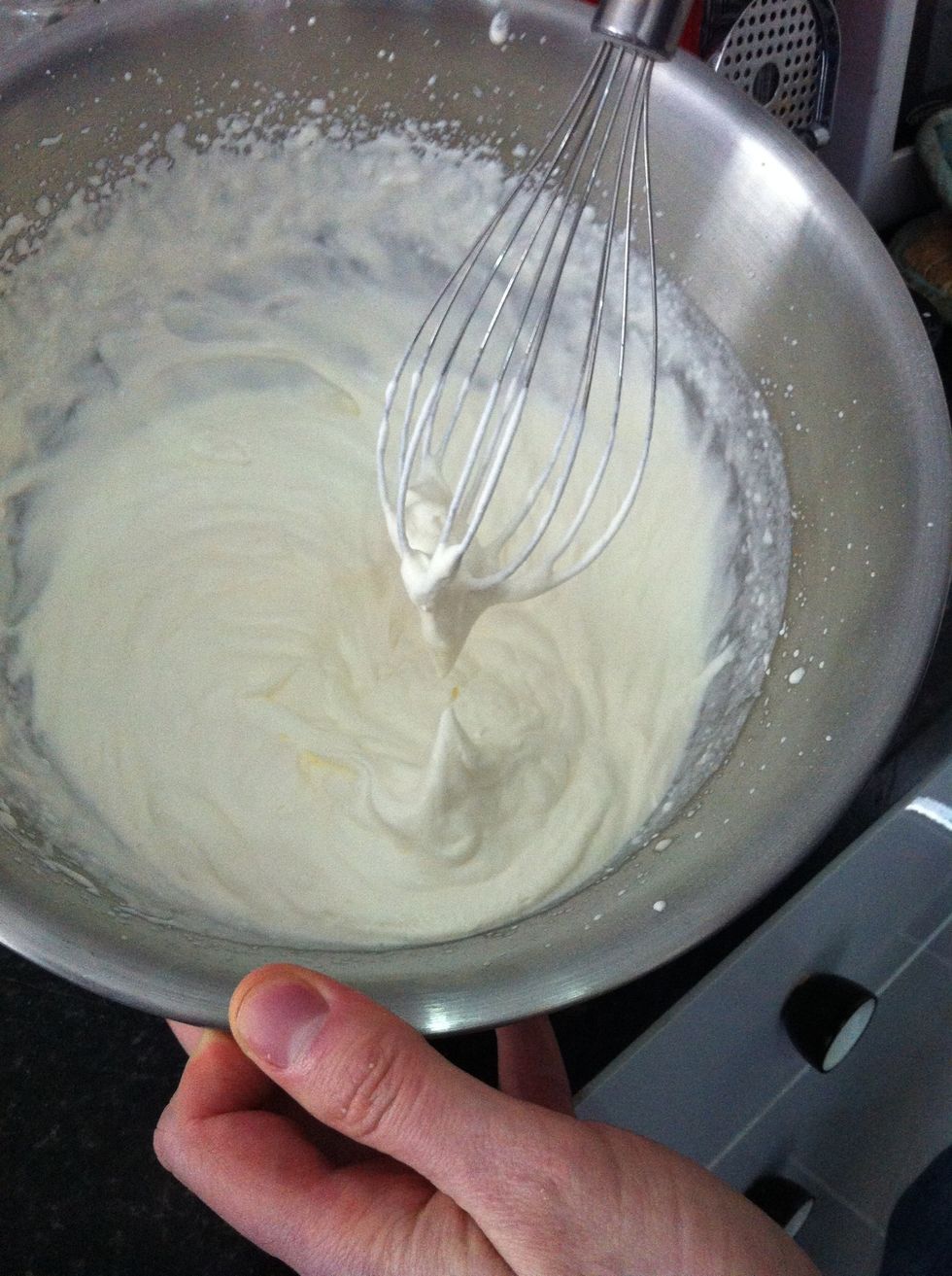 ...it reaches soft peaks!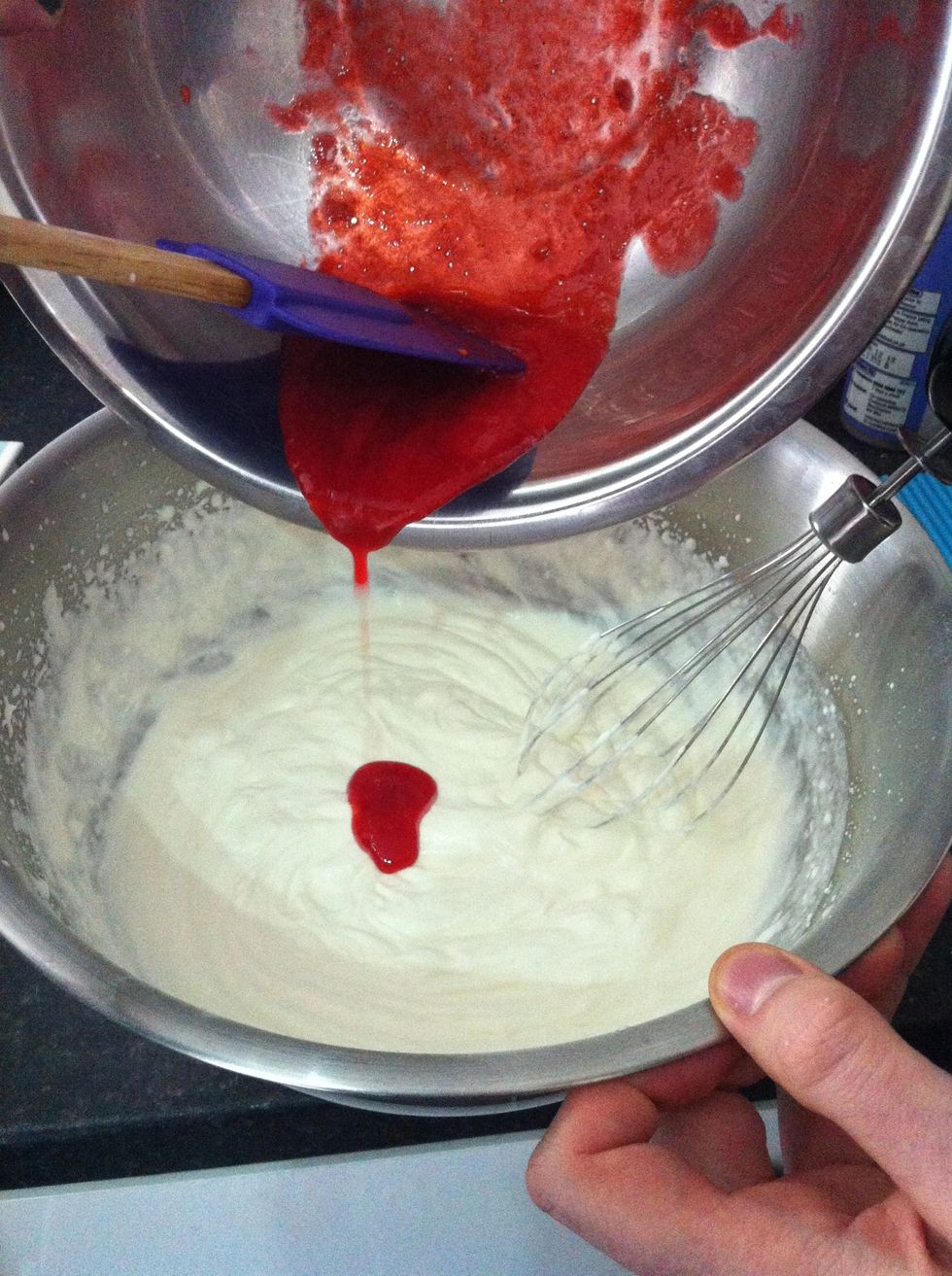 Add the smooth raspberry pulp!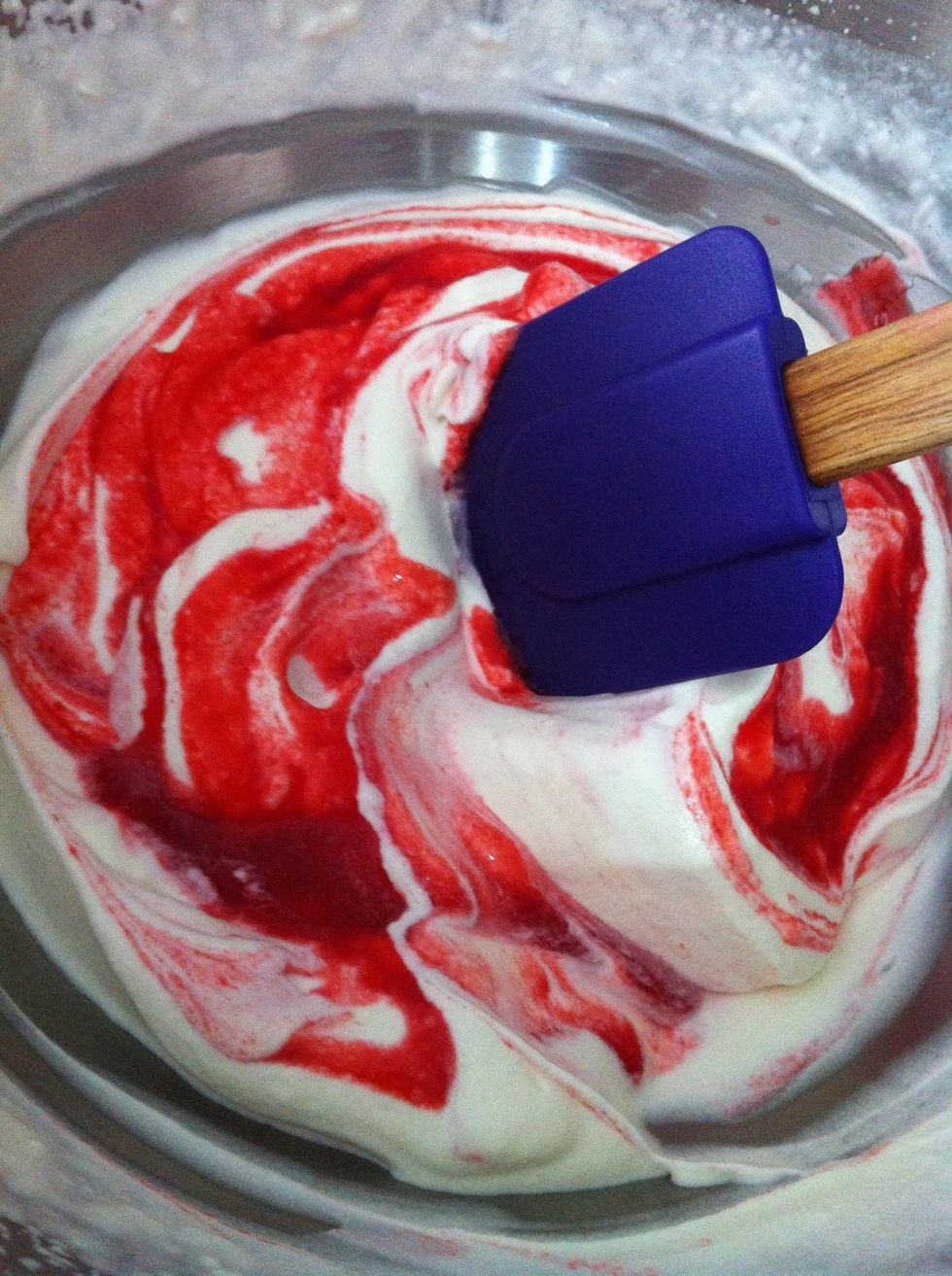 Fold in gently, using a rubber spatula.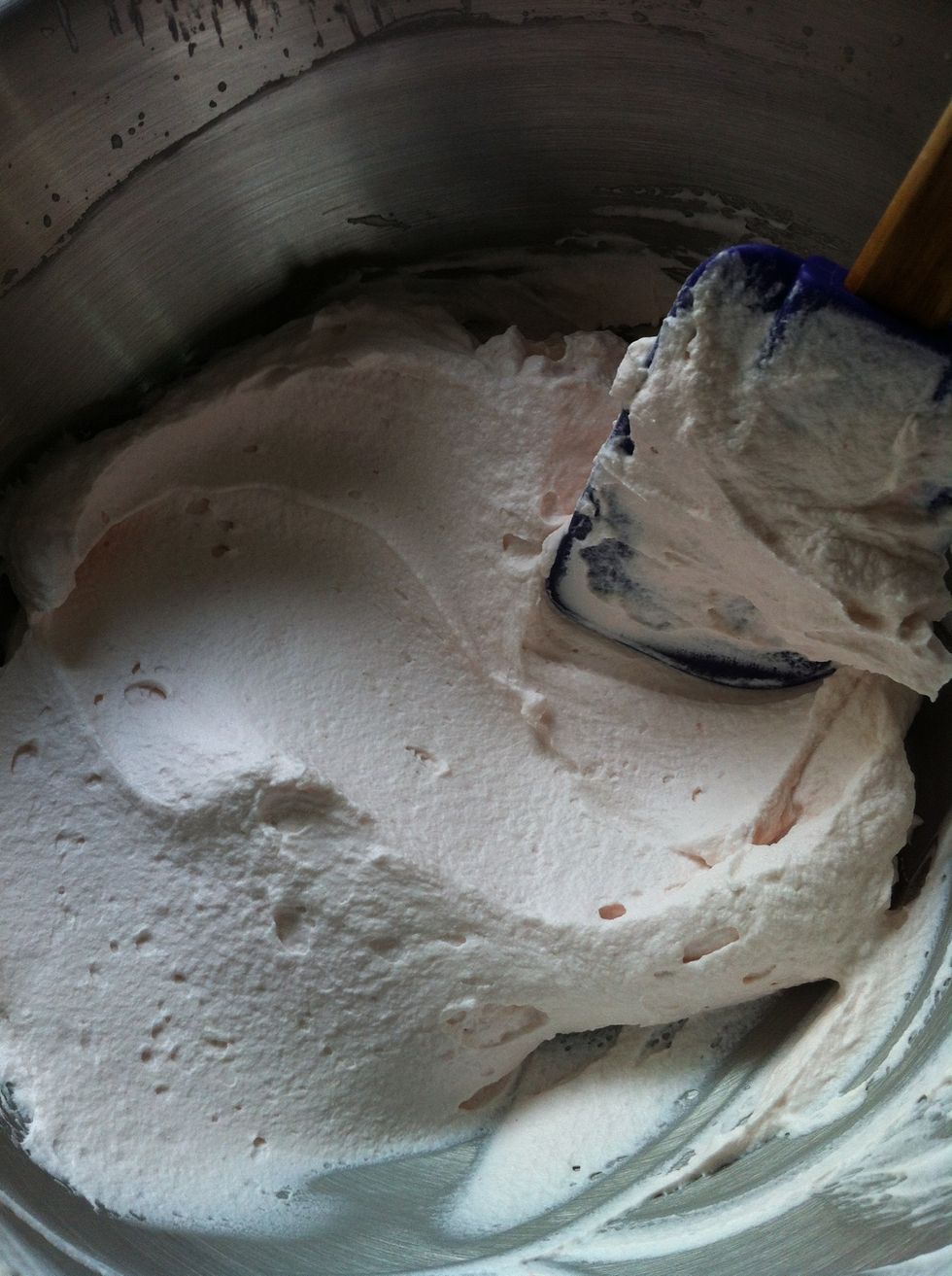 When fully combined...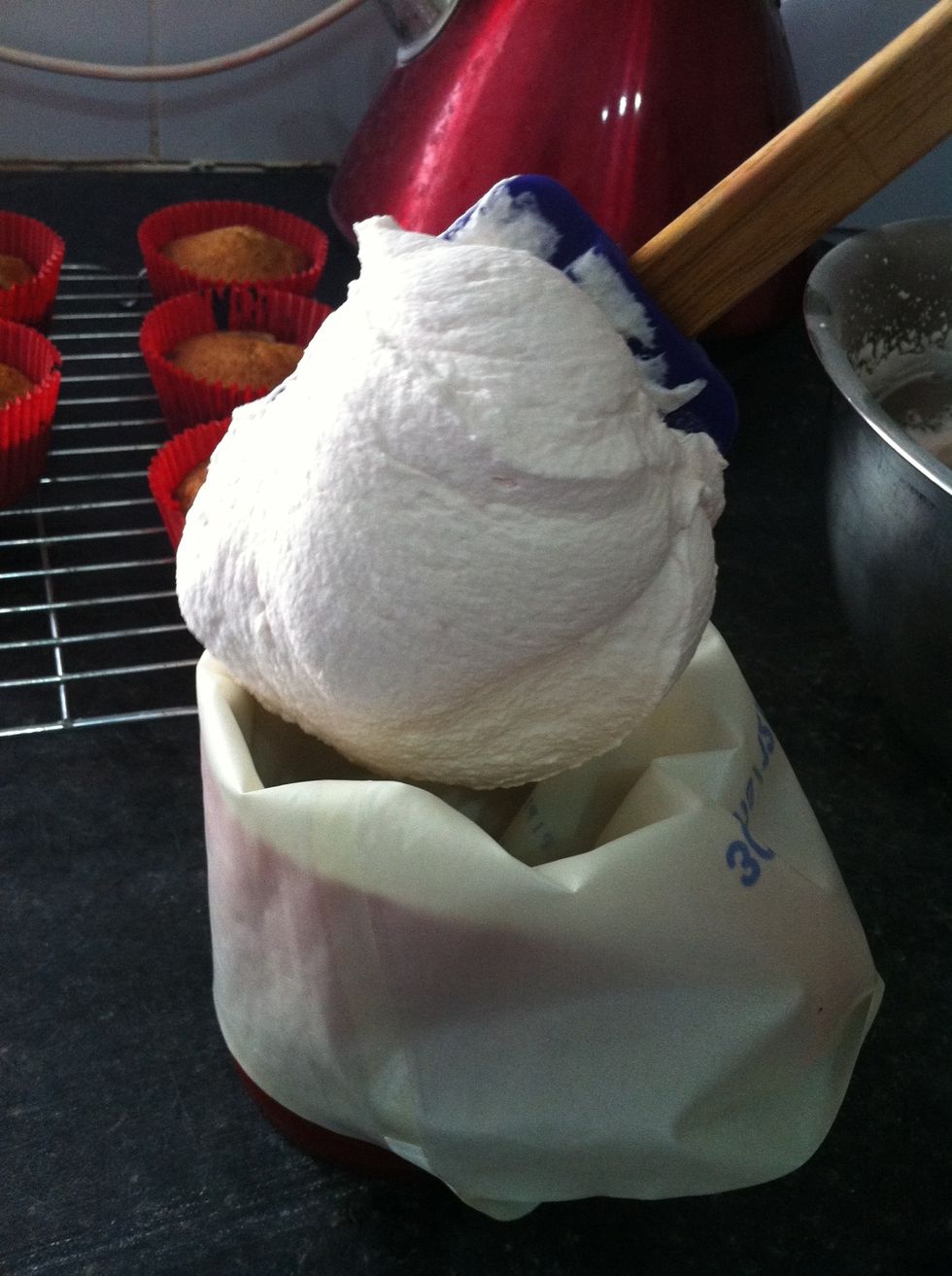 Put in a piping bag.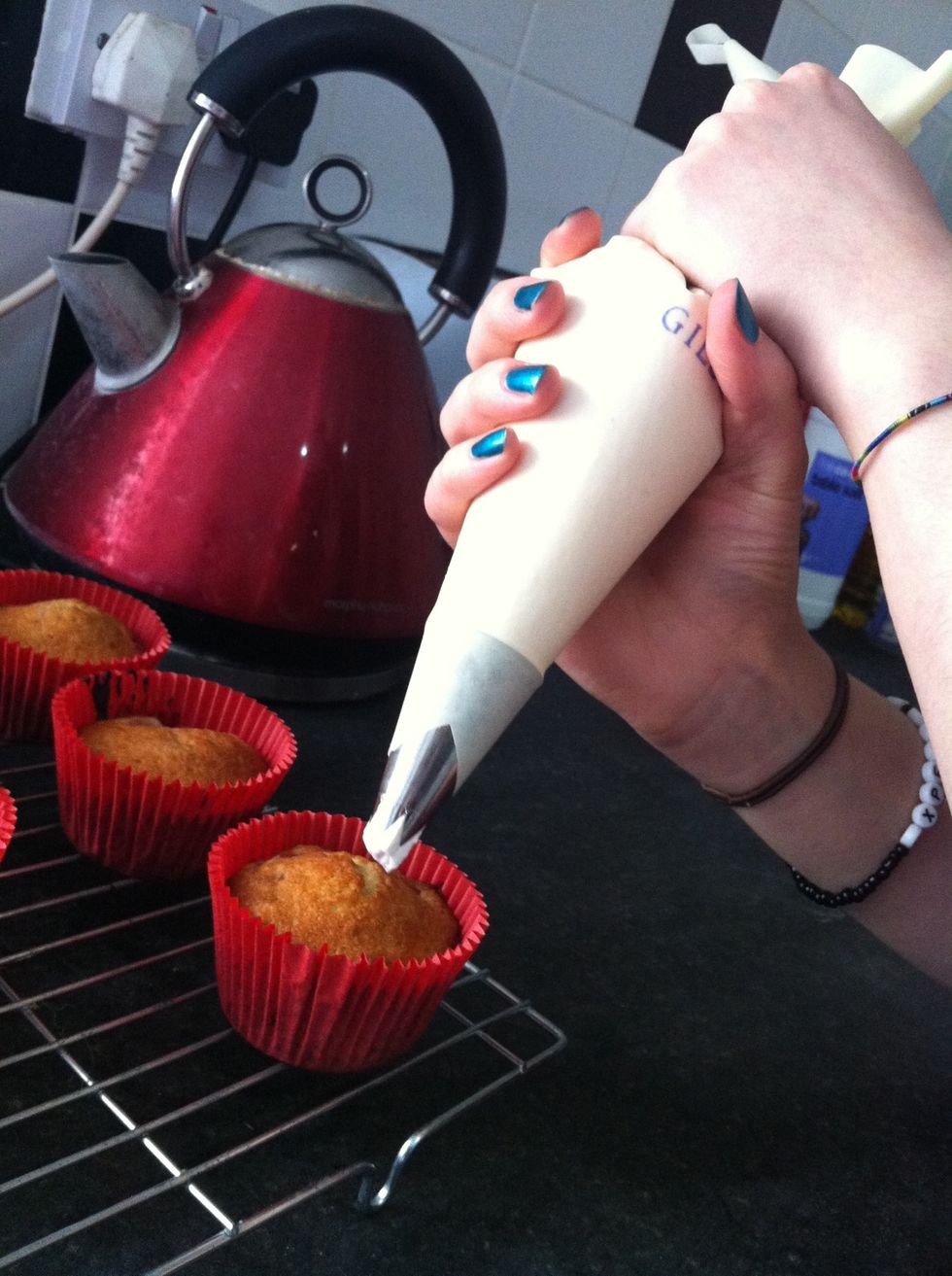 And do your best piping work to decorate the cupcakes!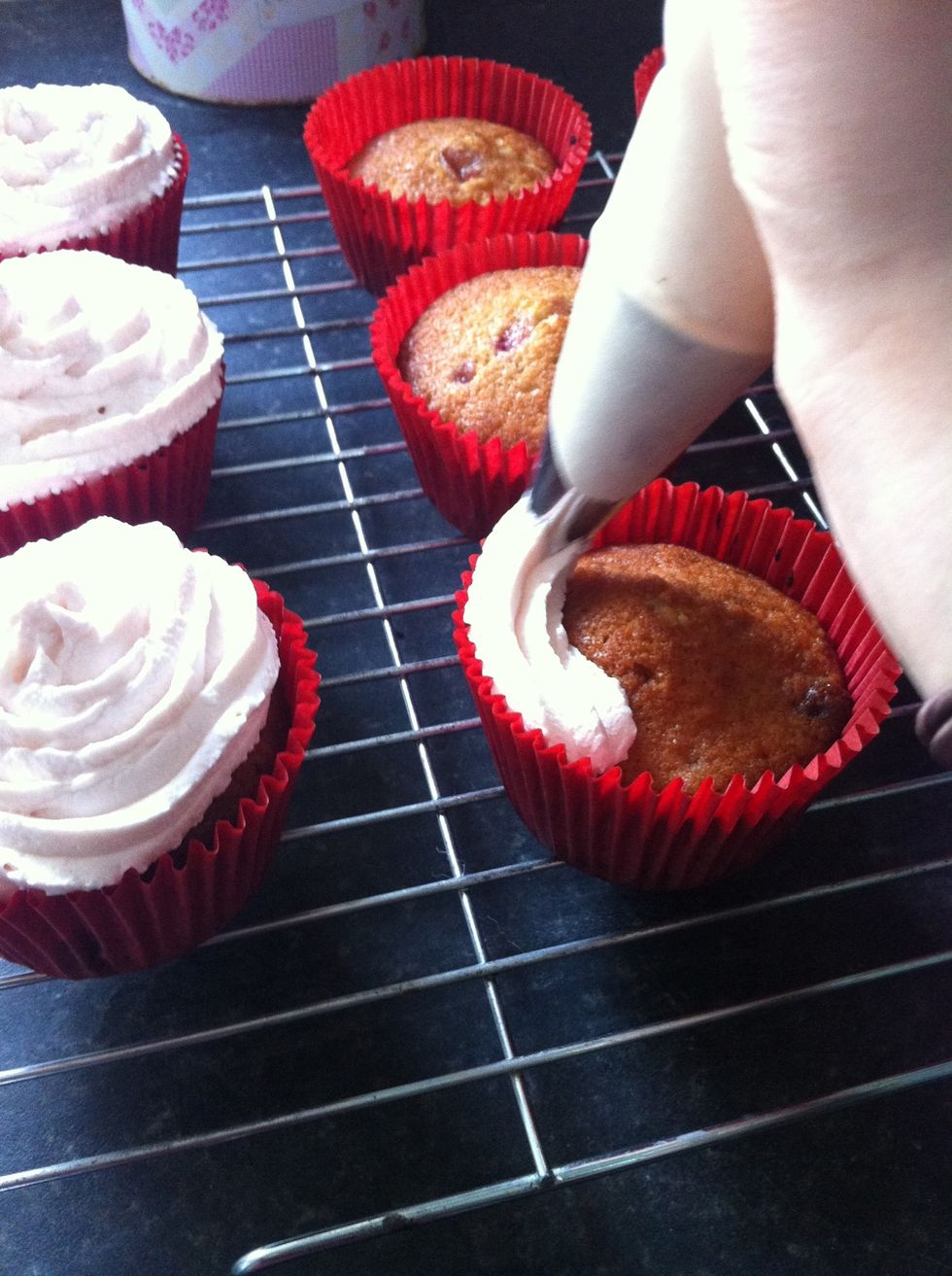 Make sure they are nice and even!
Then push a reserved raspberry on top of each cake...
Ta-dah! The finished cakes are ready to eat! :)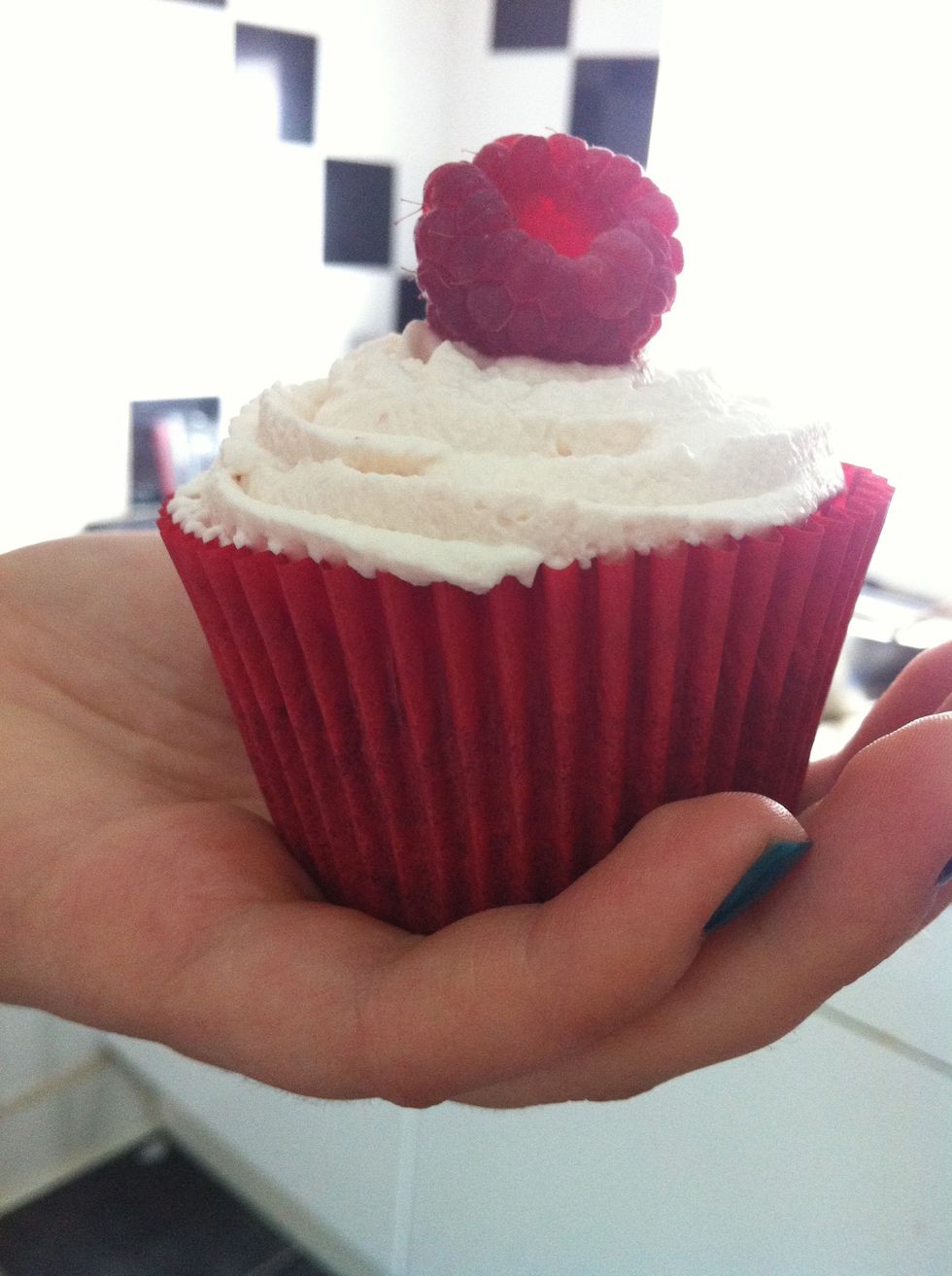 Pass to your friends and family for them to enjoy! :)
Mixing bowl
Scales
12 hole Muffin tin
12 Muffin cases
Spatula
Electric whisk
Sieve
50.0g seedless raspberry jam
200.0g fresh raspberries
125.0g unsalted butter
100.0g 100gm caster sugar
2.0 medium eggs
1.0Tbsp milk
150.0g self-raising flour
300.0ml whipping cream
50.0g icing sugar