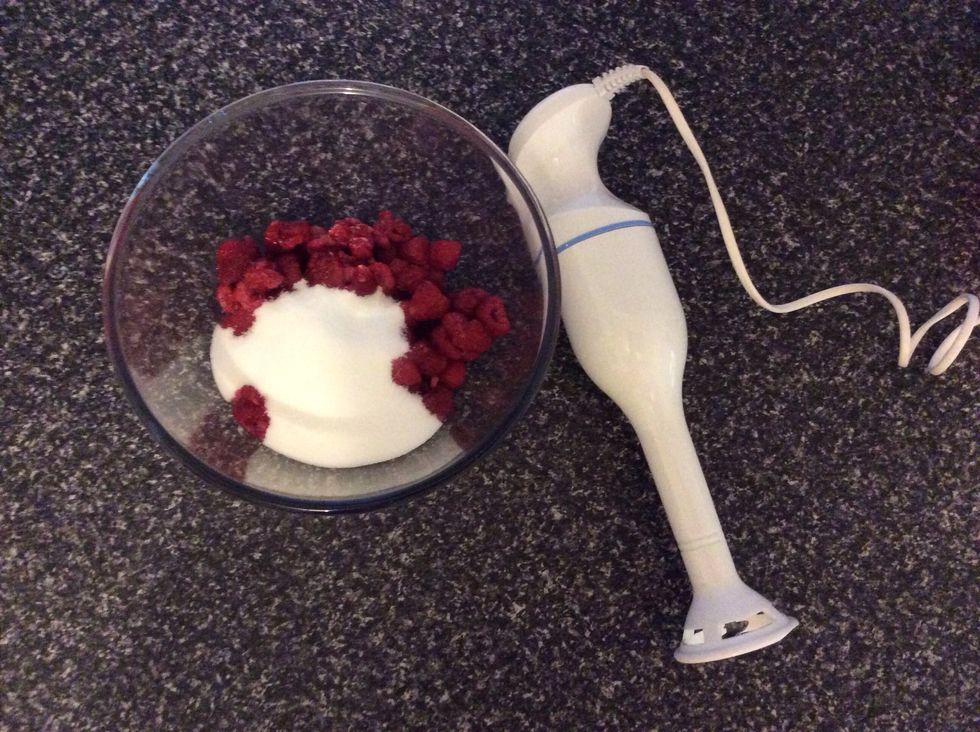 puree the raspberries and caster sugar with a hand held blender.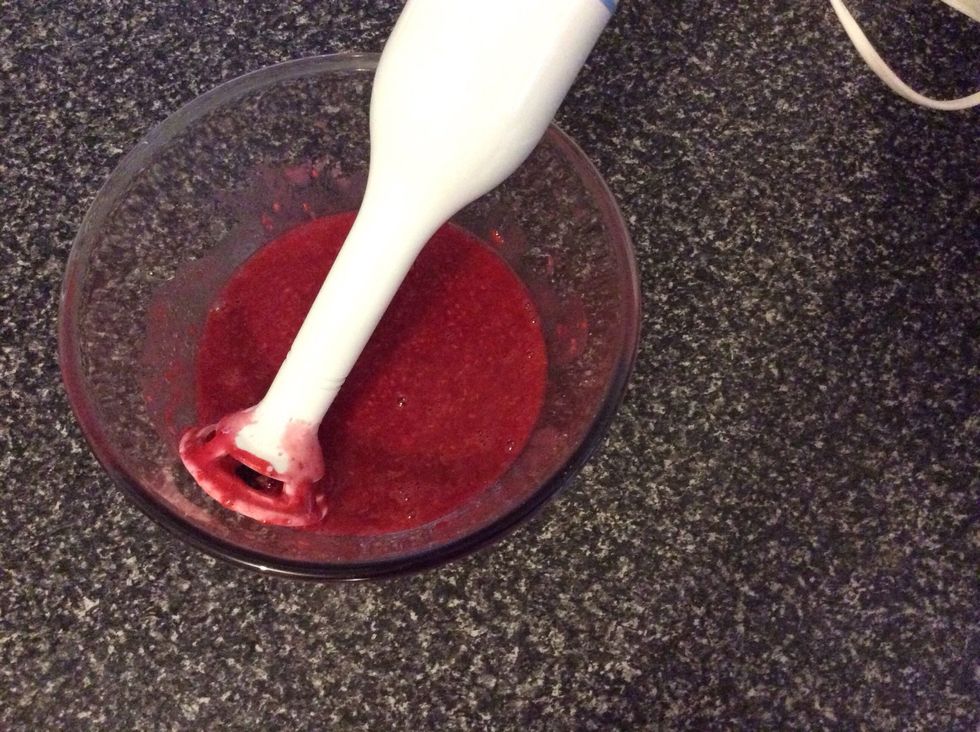 when you are finished blending your mixture should look like this.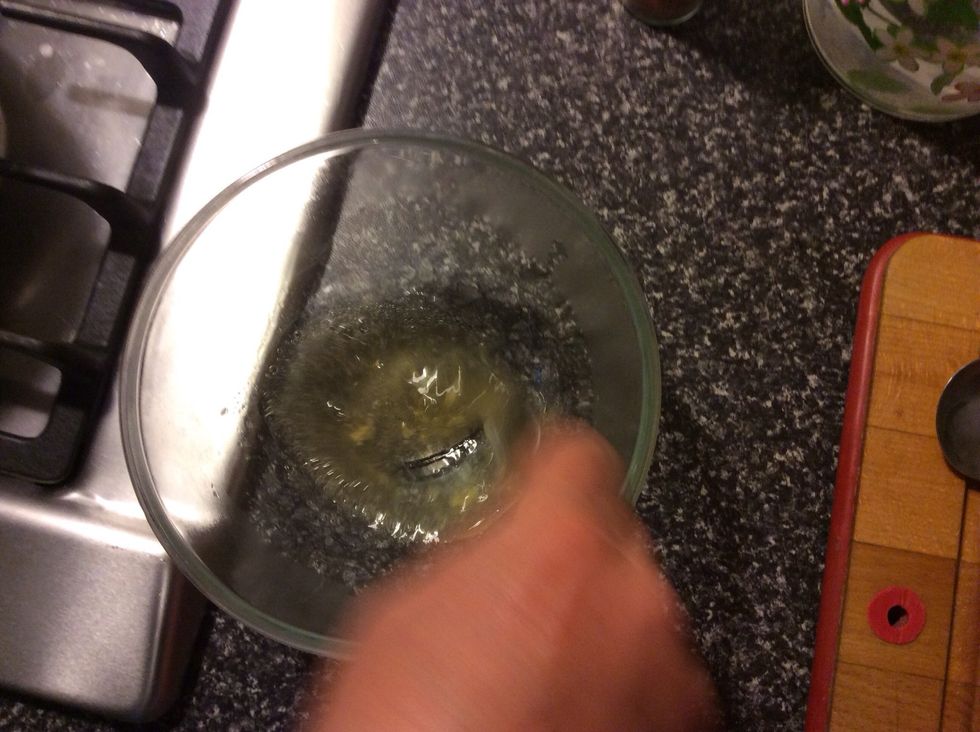 Melt the gelatine in a bowl with a tbsp of boiling water and a tbsp of cold water.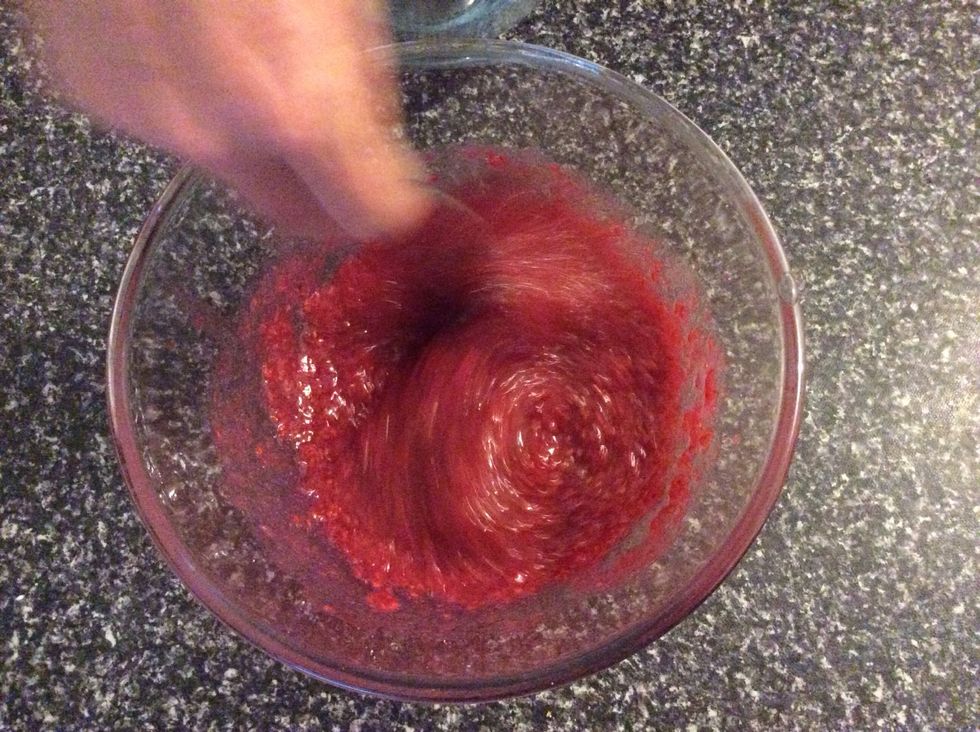 add the mixed gelatine into the raspberry puree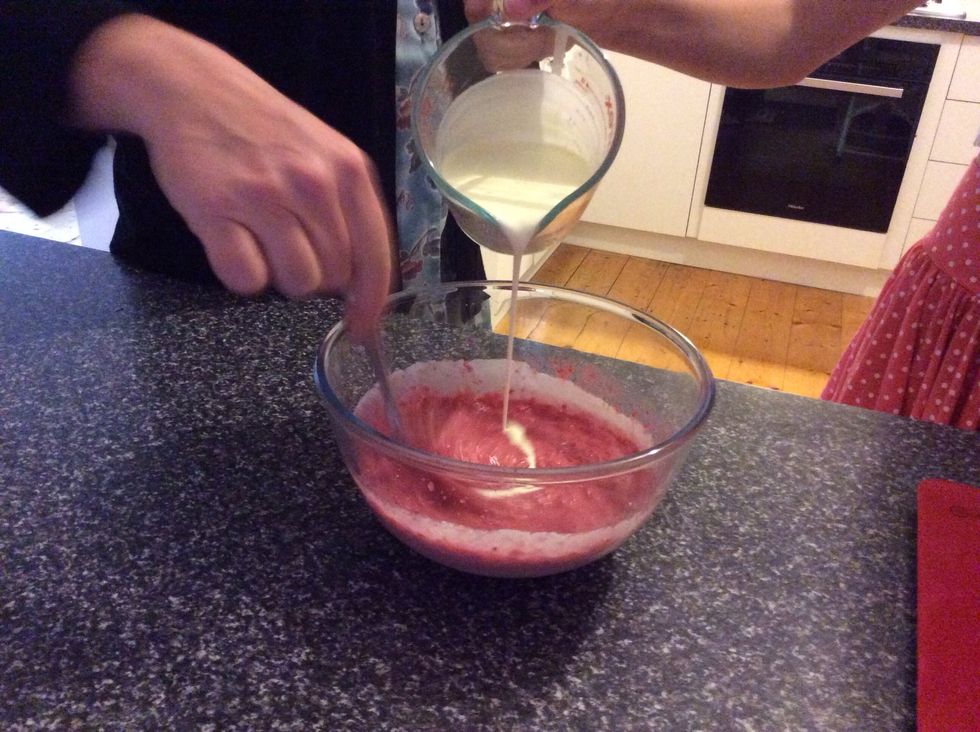 add a third of the whipped cream, stir slowly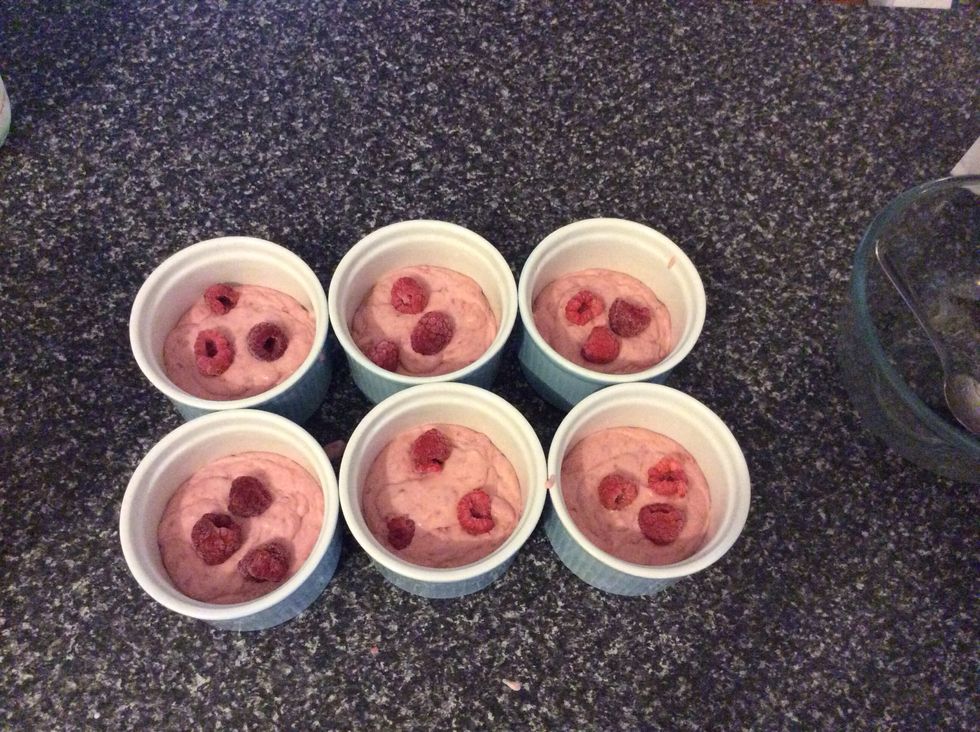 when all your mixture is placed in add a few raspberries on the top pushing the raspberries in a little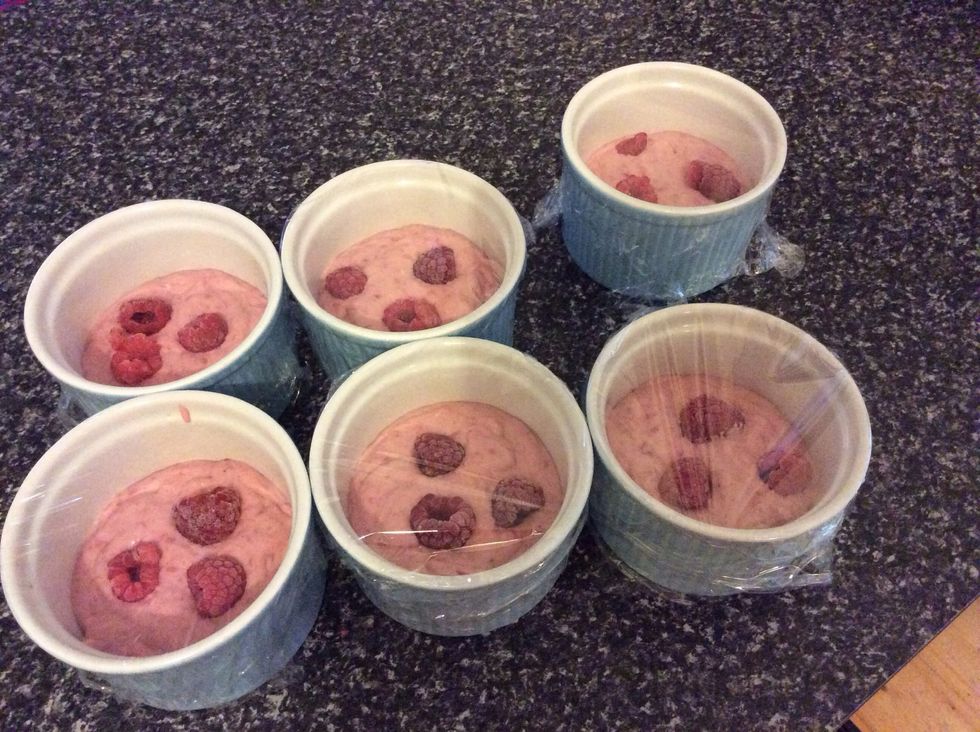 cover them with glad wrap making sure they're pulled tightly around the sides.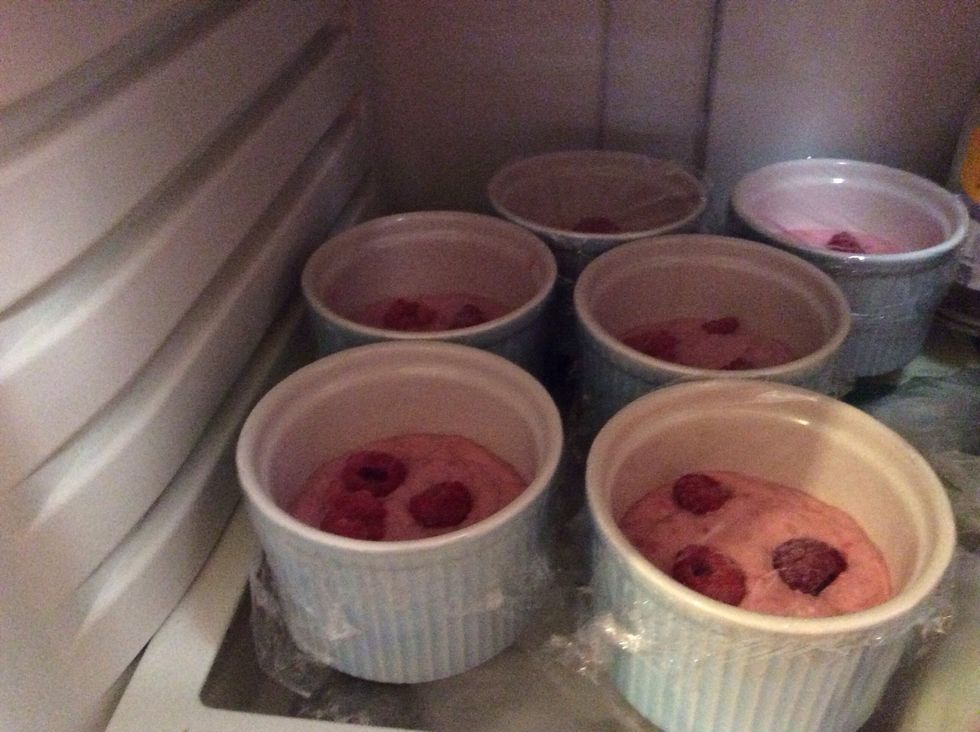 place them in the fridge for 2/3 hours
Gather ingredients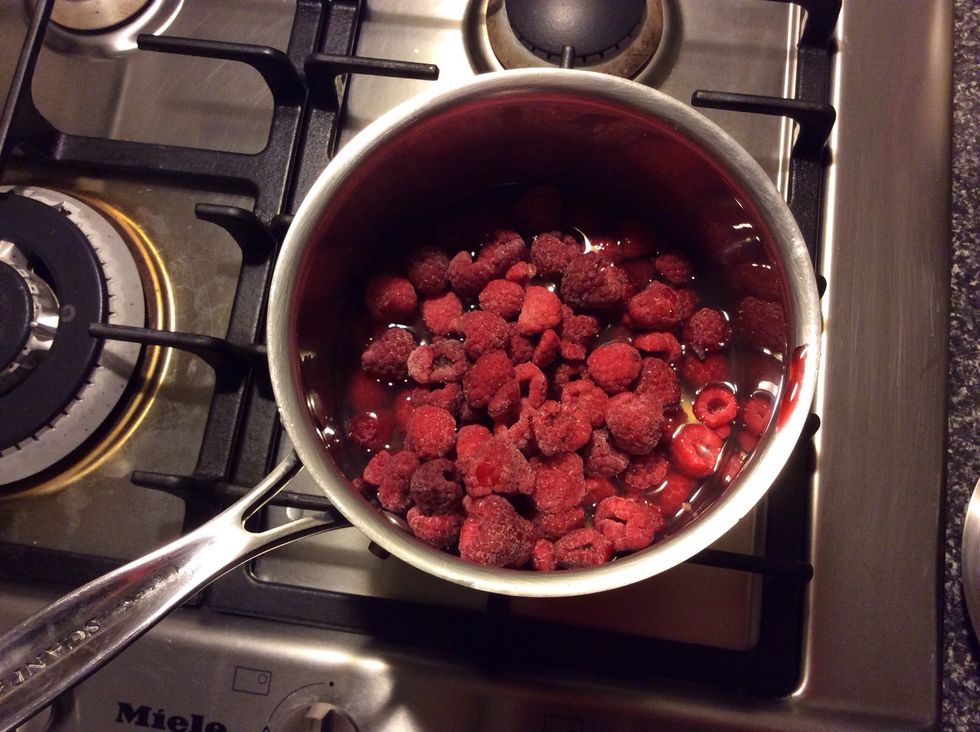 let the frozen raspberries simmer with the 1 cup of water and the lemon juice, for 15 minutes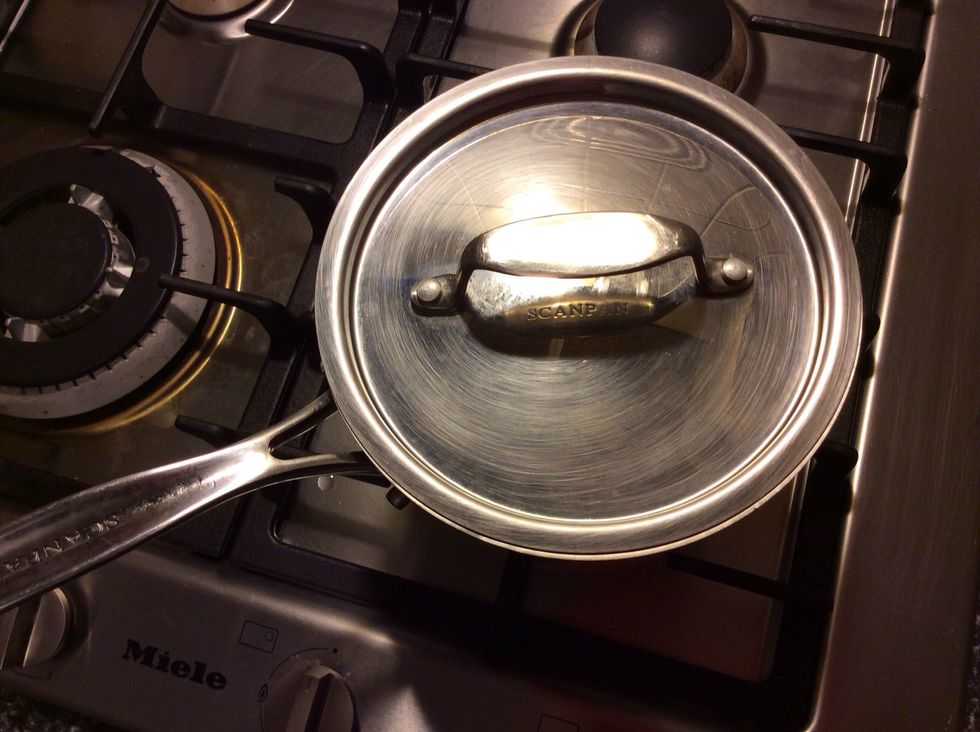 place the lid on while you let the raspberries simmer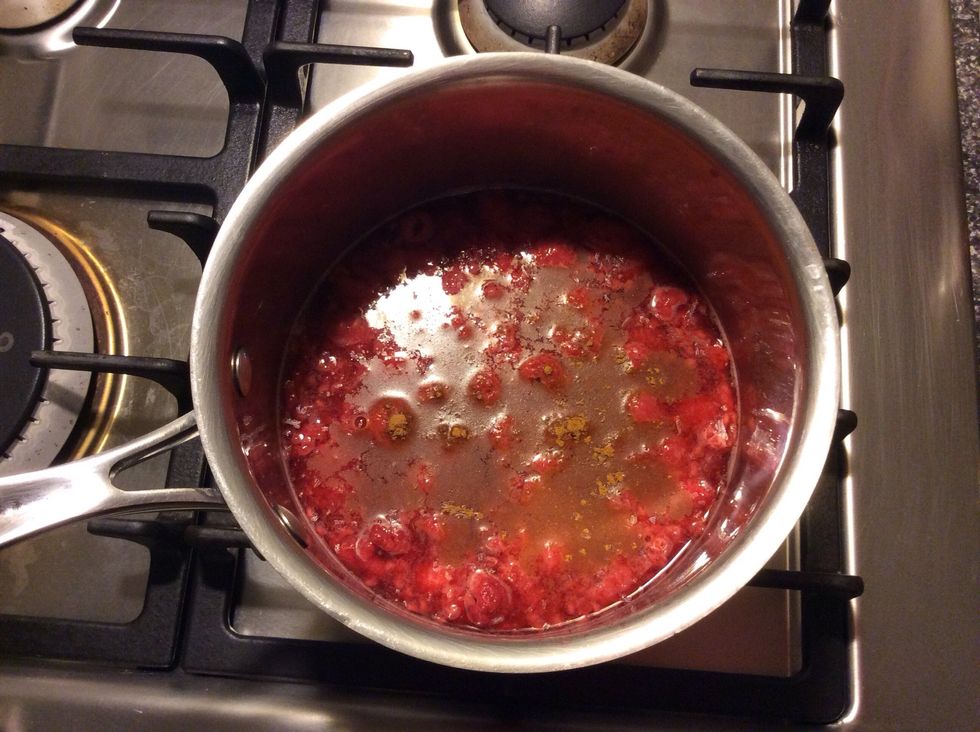 add a few shakes of cinnamon for flavour and stir in
strain off the raspberry juice into a bowl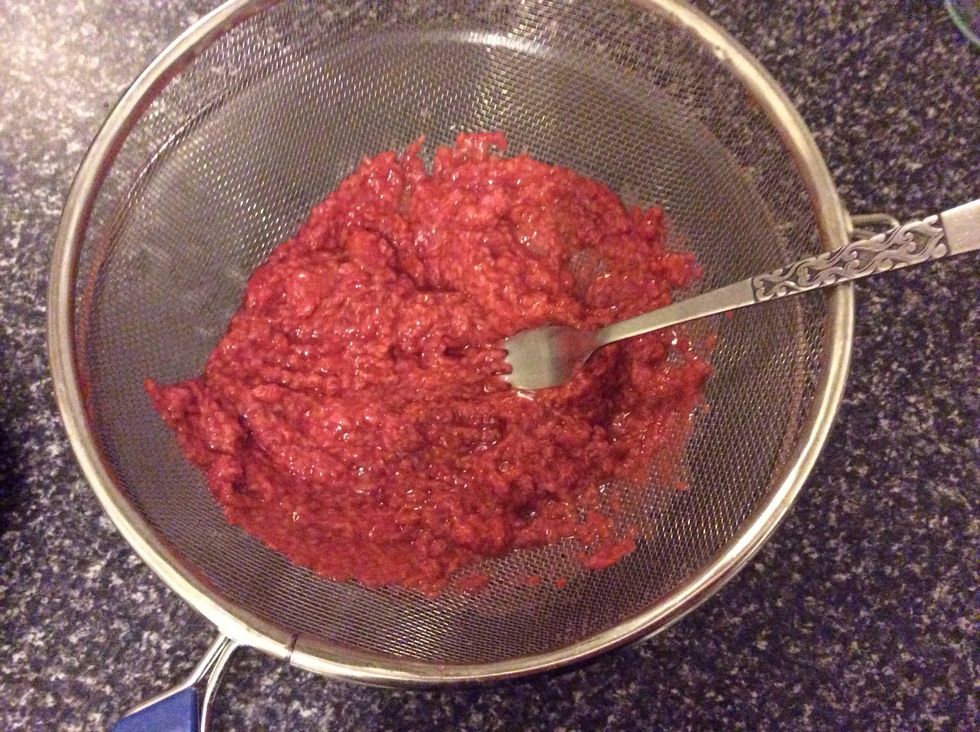 mush the raspberries well, try get all the juice out
pour the juice into a measuring cup hopefully it should make around a cup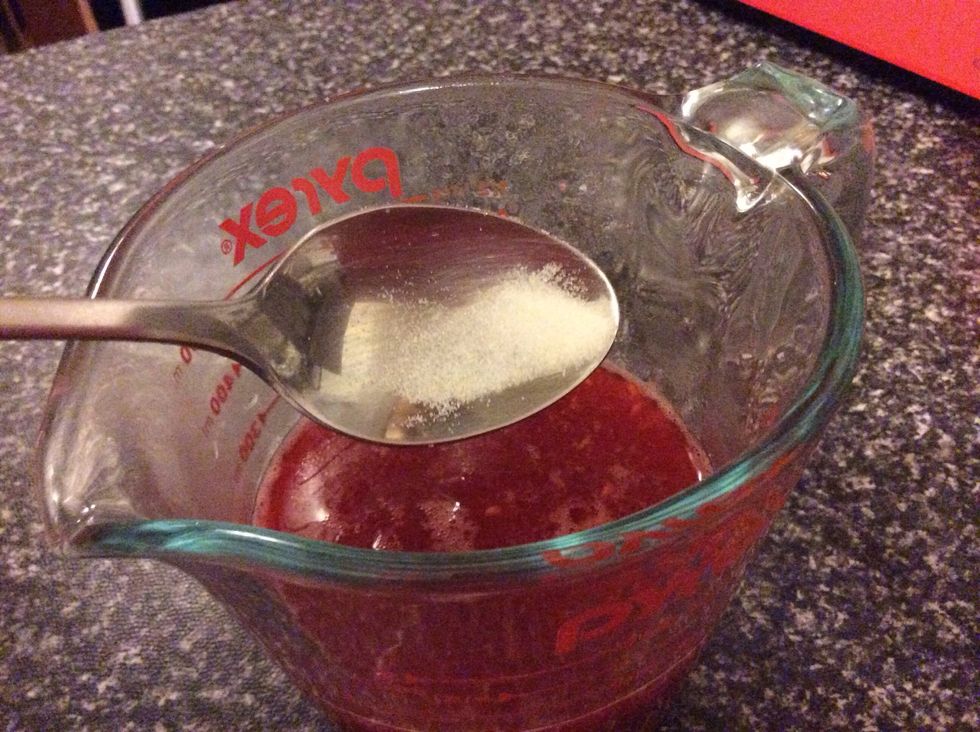 add your three tbsp of sugar into the hot juice and mix well
add your 5.5 grams of gelatine into the hot juice, stir quickly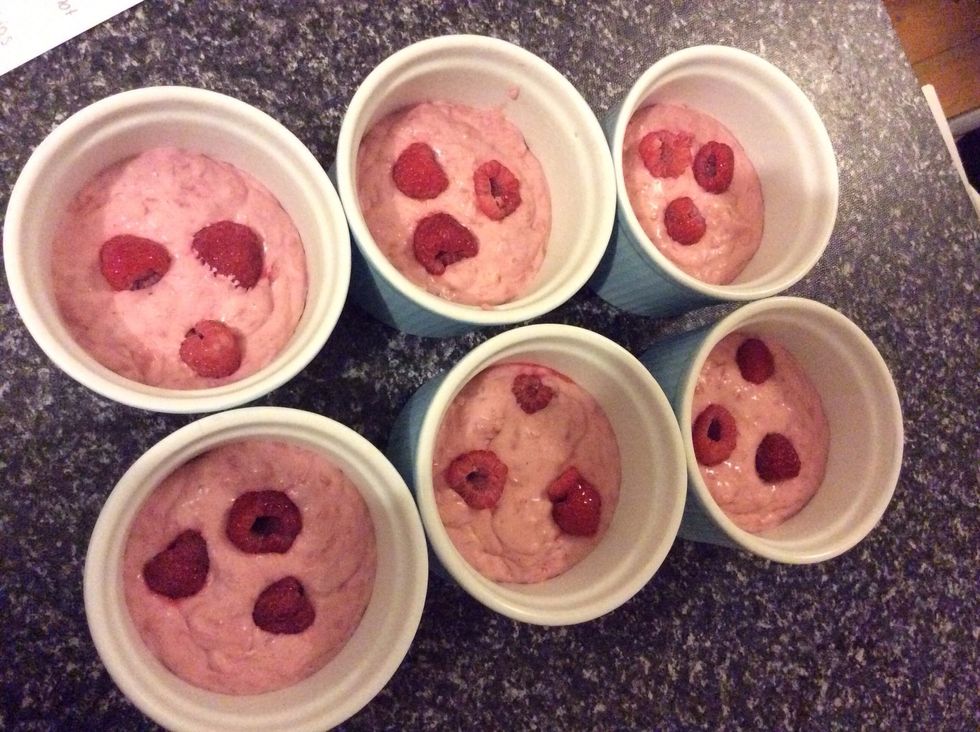 get your mousse out of the fridge and take off the glad wrap (make sure your mousse has been in the fridge for 2/3 hours)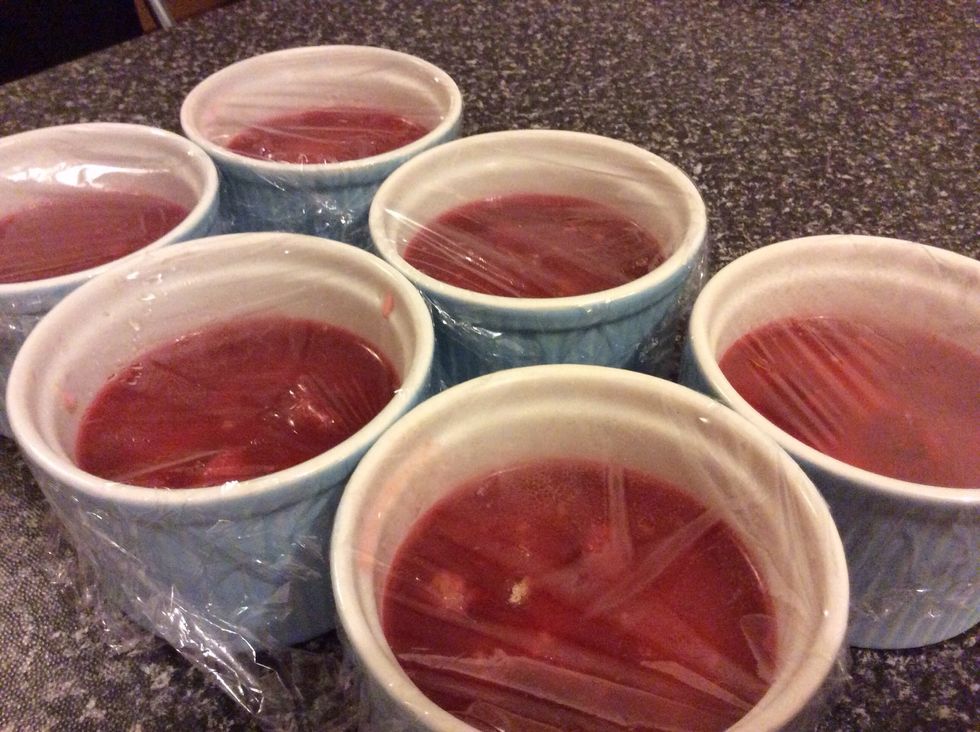 when all gel has been poured, cover them up in glad wrap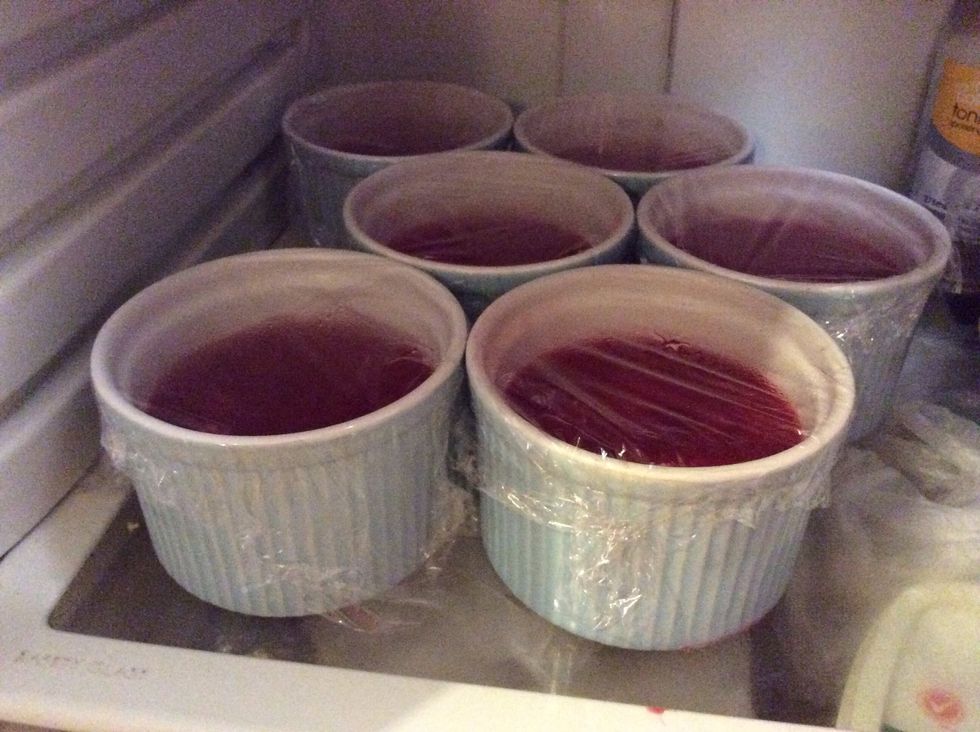 place in the fridge for 1 1/2 or 2 hours.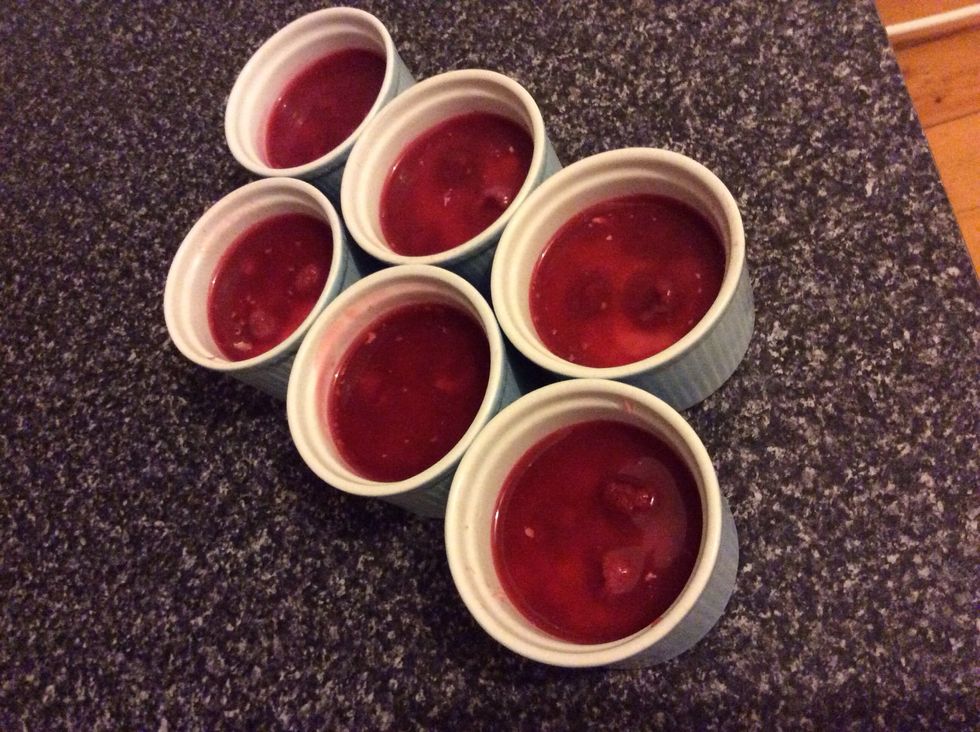 when you take your raspberry mousses and gel out of the fridge they should be hard like jelly if they are softer or still runny place them back in the fridge.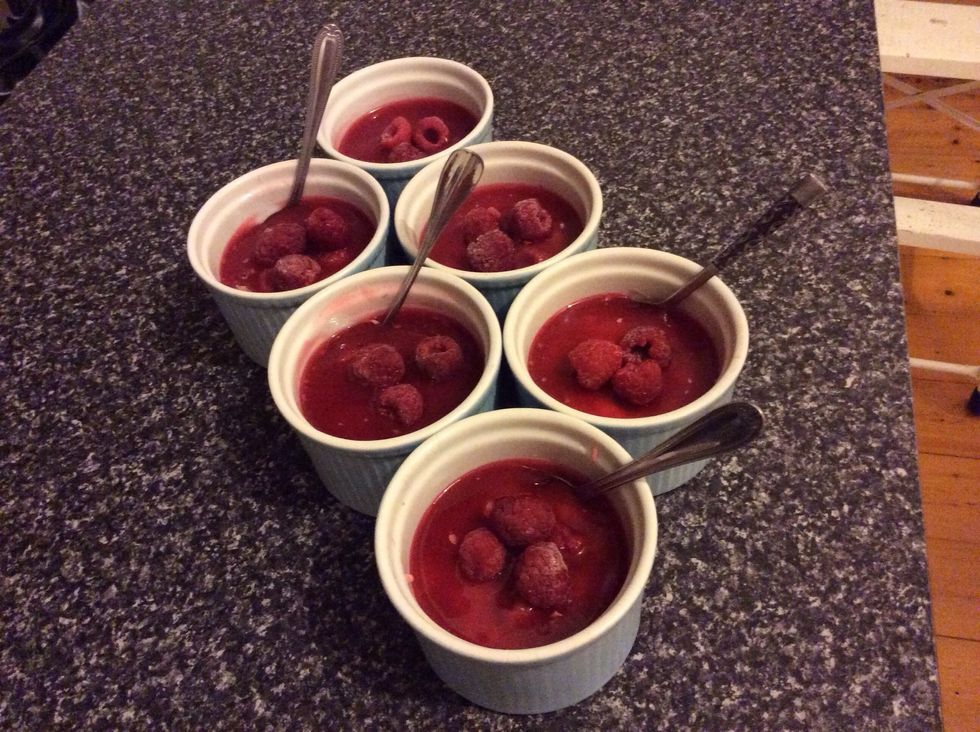 if you have some left over raspberries place them on the top for decoration
ENJOY
wooden spoon
6 ramekins
measuring cup
hand held blender
tea/table spoon
medium sized bowl
a fork to mix with
strainer
small cooking pot with lid
glad wrap
eating spoons
small bowl