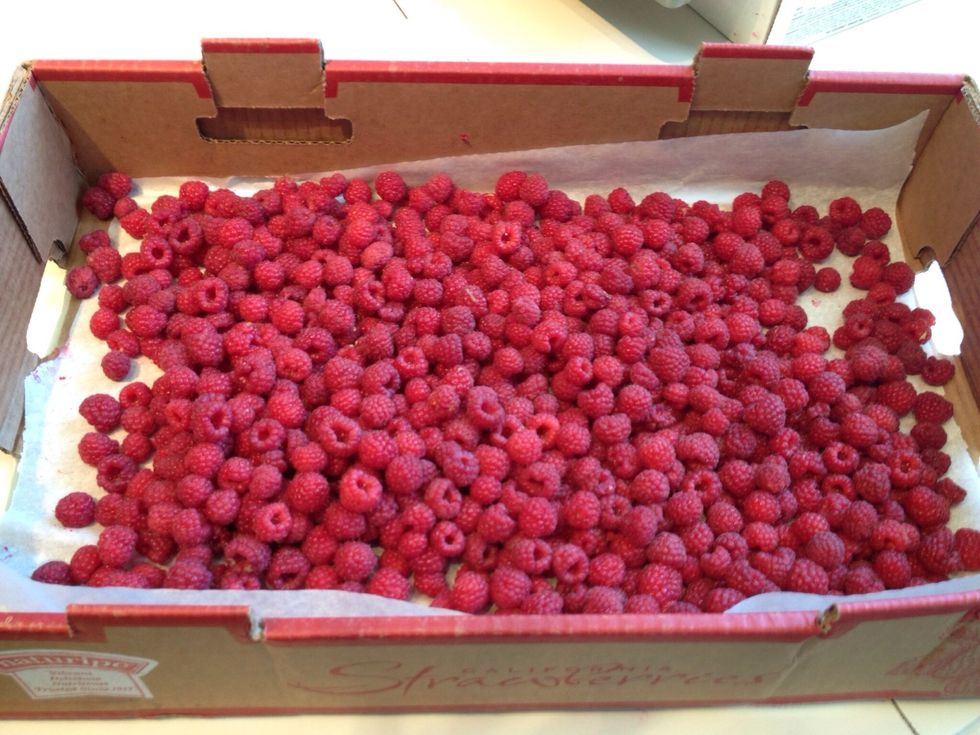 Pick over your fresh berries to make sure they are free of bugs and leaves. (You can lightly wash them at this point, but mine are fresh off the shrubs so I don't bother).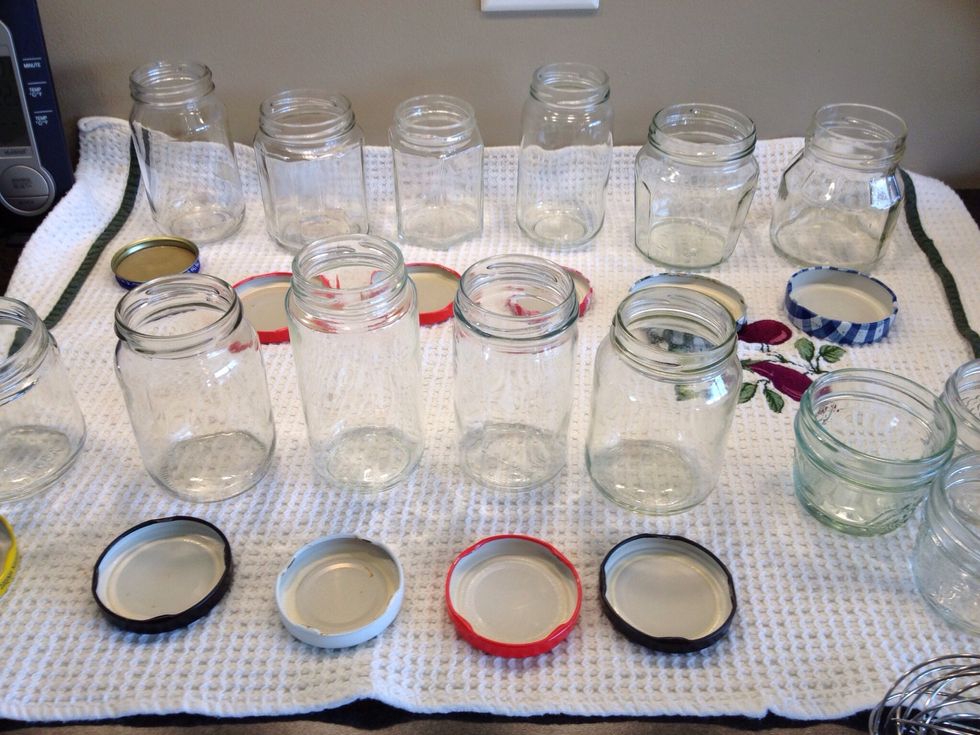 Your jars and lids can be washed in the dishwasher or in hot, soapy water, then rinsed & dried. Plastic freezer containers or glass jars smaller than 2 cups with tight fitting lids can be used too.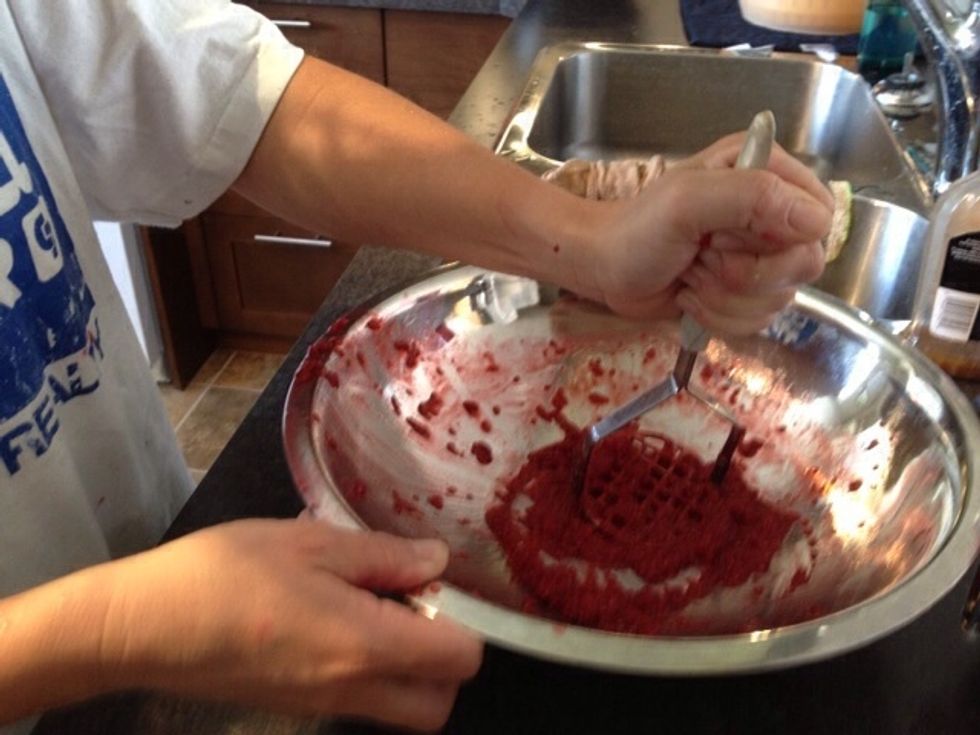 Crush your fresh raspberries using a potato masher.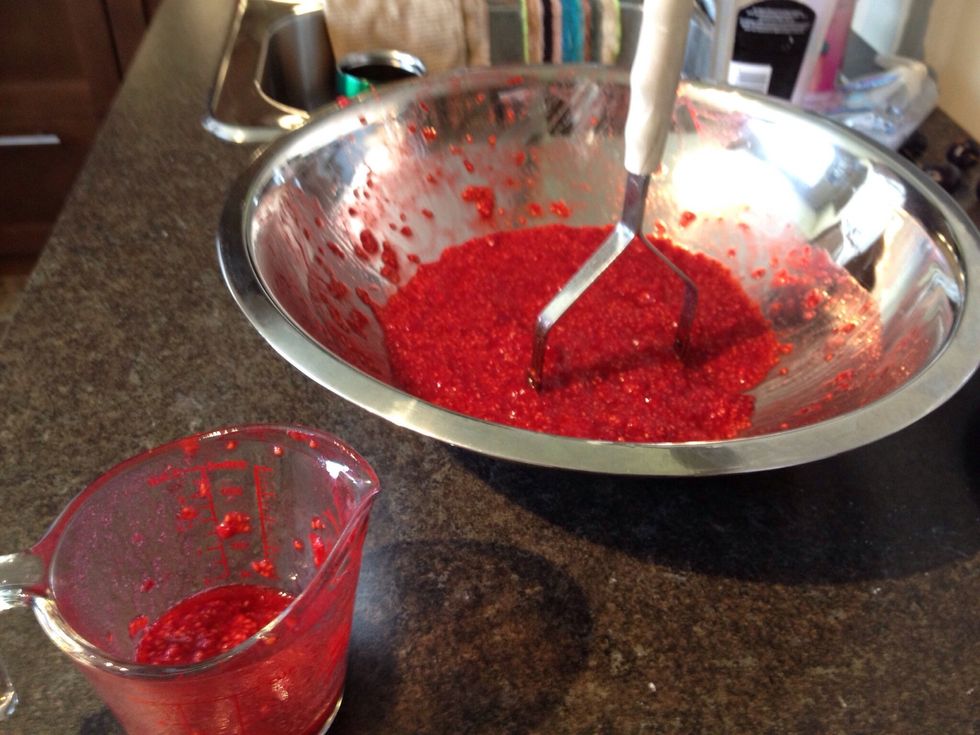 Measure out 4 cups of berries once they are crushed, and place in a clean bowl.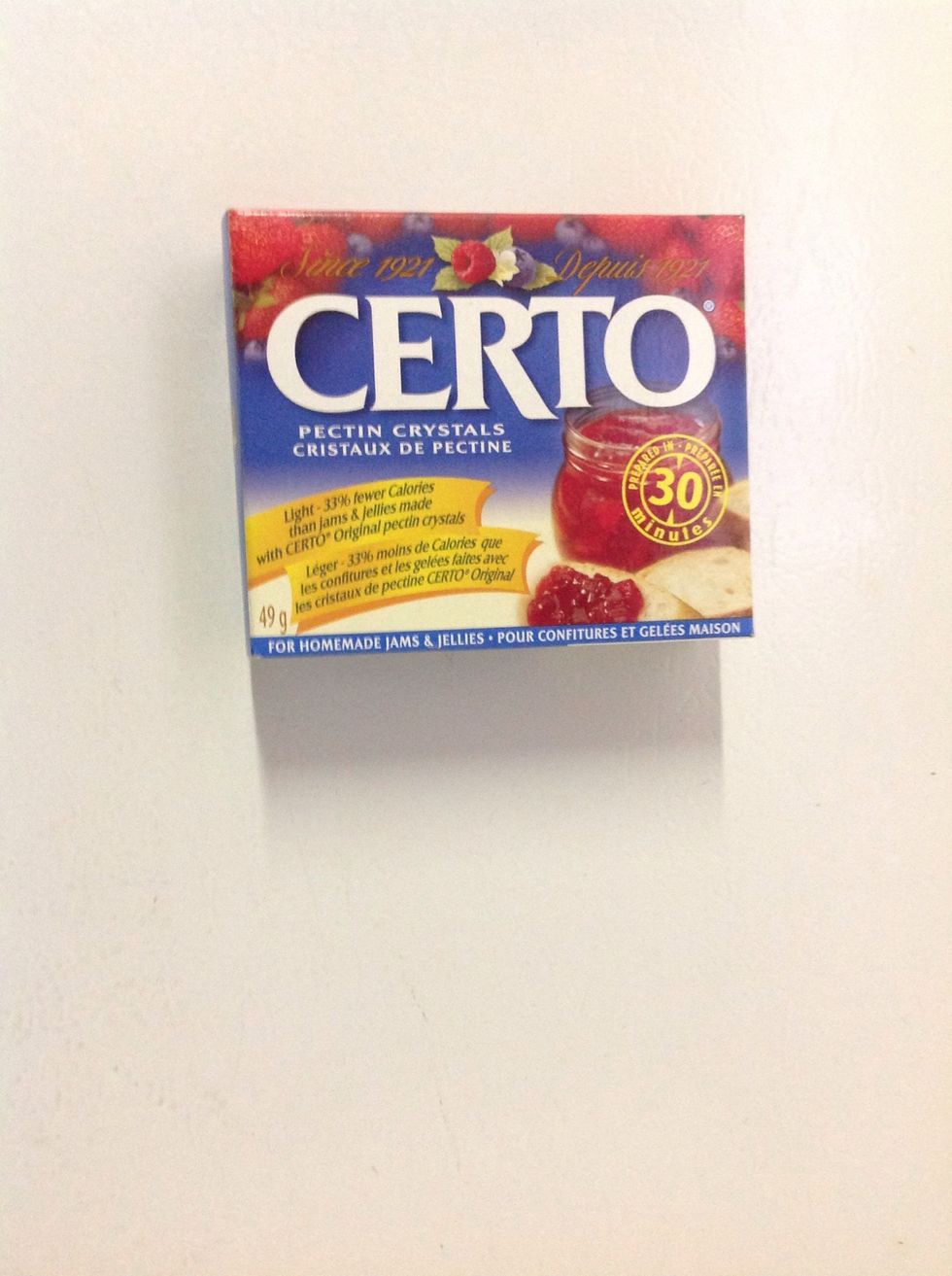 Mix your package of light pectin crystals with 1/4 cup of the sugar. Stir this into the 4 cups of crushed raspberries and let the mixture stand for 30 minutes.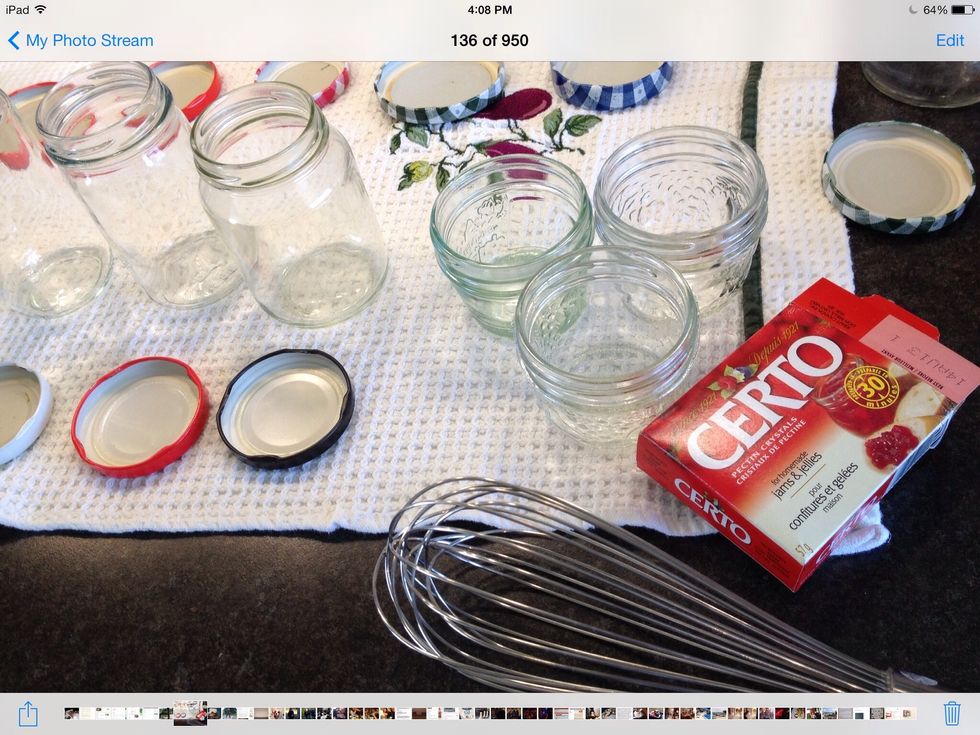 You can also buy Regular fruit pectin. It requires more sugar. I prefer the Light as it lets the taste of the fruit shine through. Neither contain/require artificial sweeteners.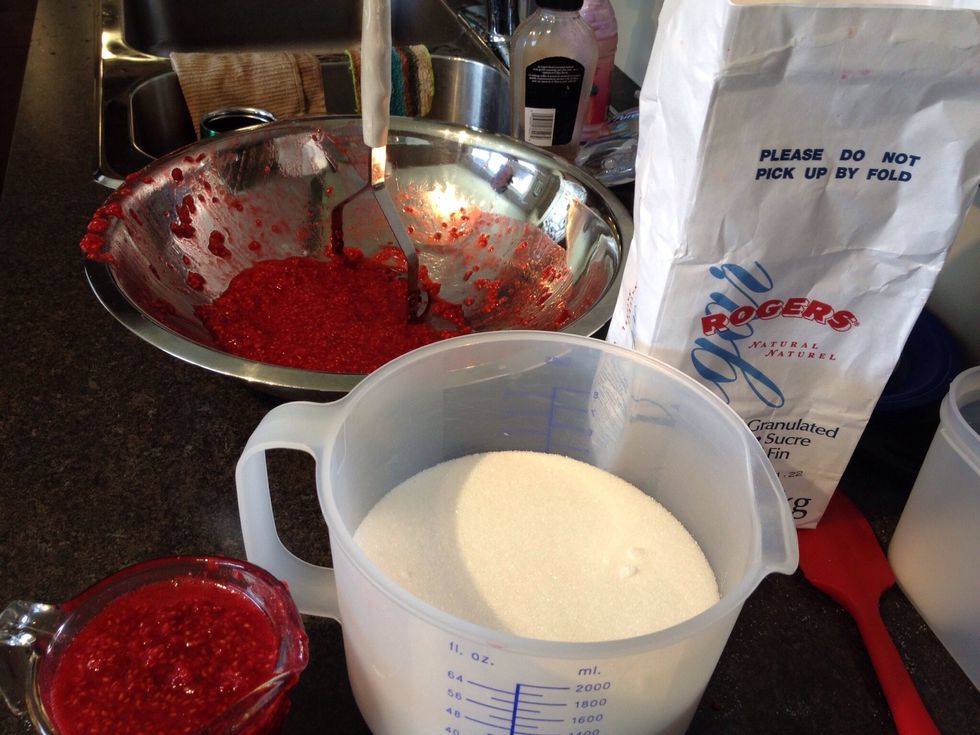 Add the remainder of the sugar (3 cups) into the raspberry/sugar/pectin mixture and stir for 3 minutes.
It is time to fill your jars with jam! Fill each jar, leaving 1/4" space at the top of the jar before screwing your lid on tightly.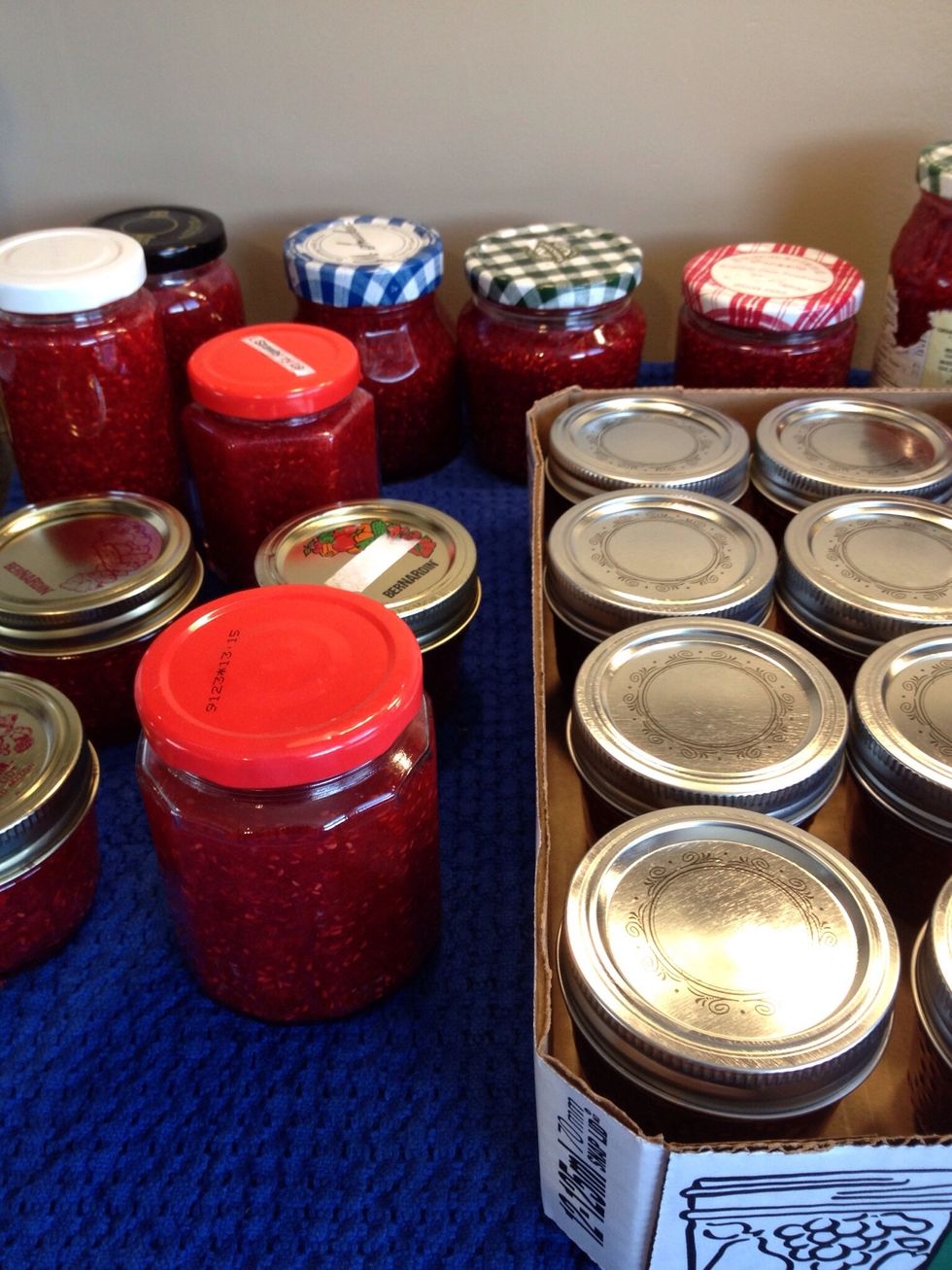 Place the jars of jam in the freezer for long-term storage. But make sure to keep 1 or 2 in the fridge, because you will want to eat it right away!
No-cook jams may be stored in the refrigerator for up to 3 weeks or kept in the freezer for 6-8 months (if they last that long!) Enjoy!!
4.0c Crushed Raspberries
3.0c Granulated sugar (divided into 1/4c & 3c)
1.0 Box Pectin crystals (Certo Light brand)
Glass jars with lids