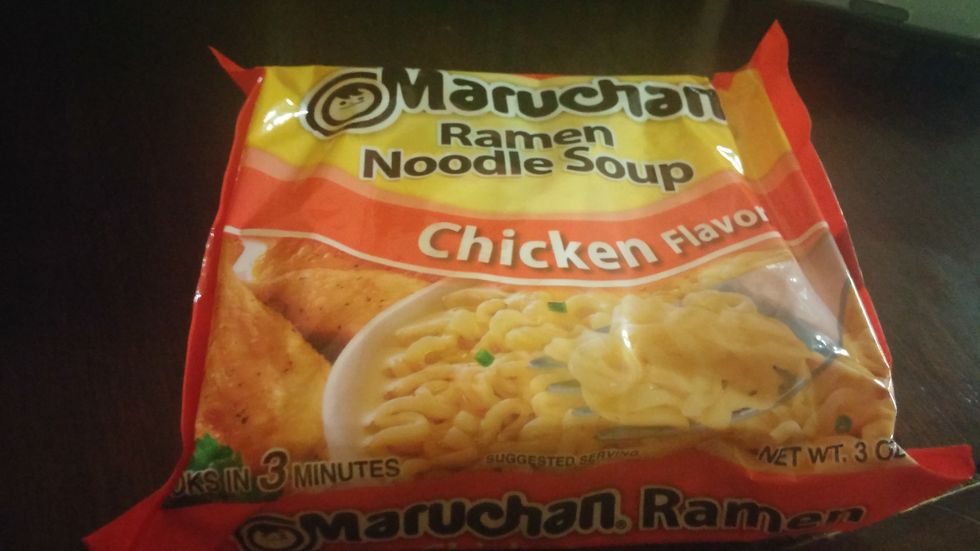 Pick your Ramen Noodle packet.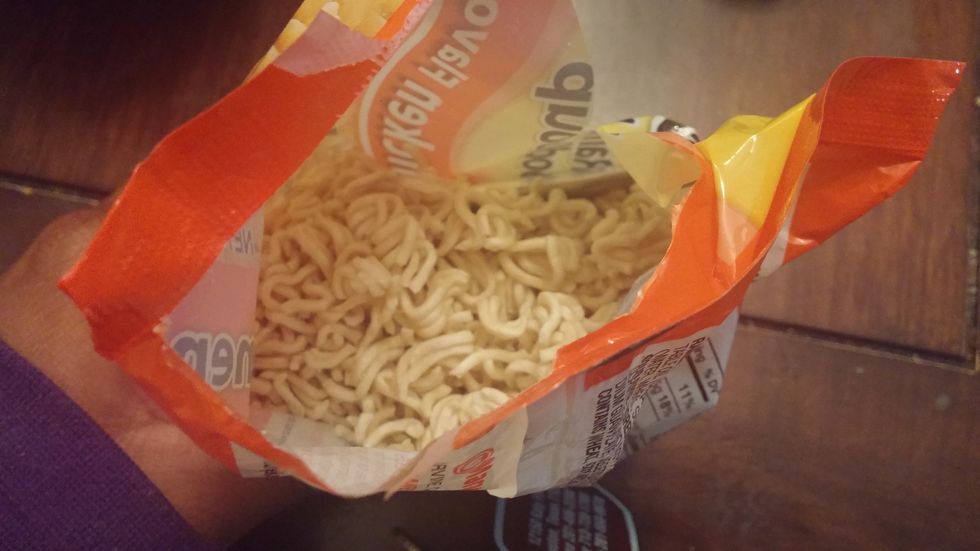 Crush the noodles in the packet.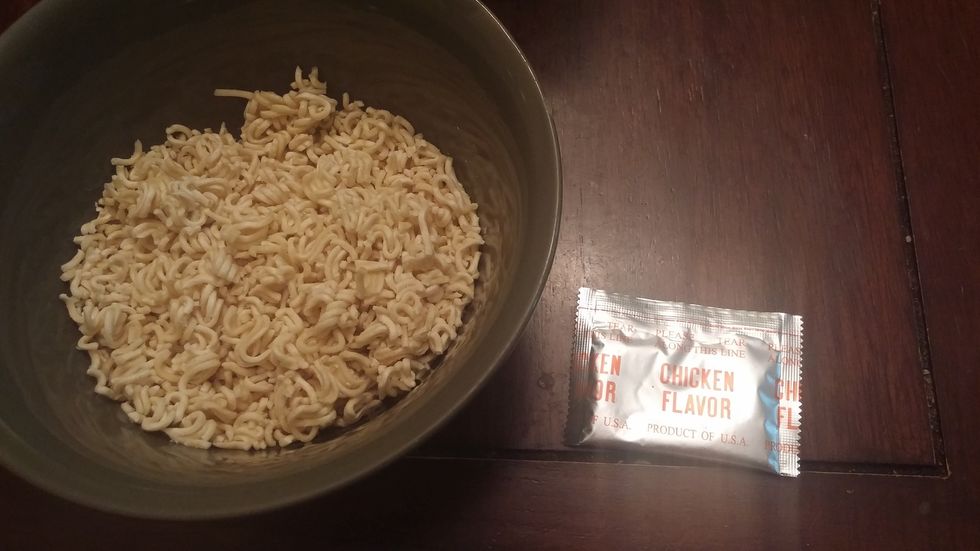 Pour the crushed noodles into a bowl and remove the flavor packet.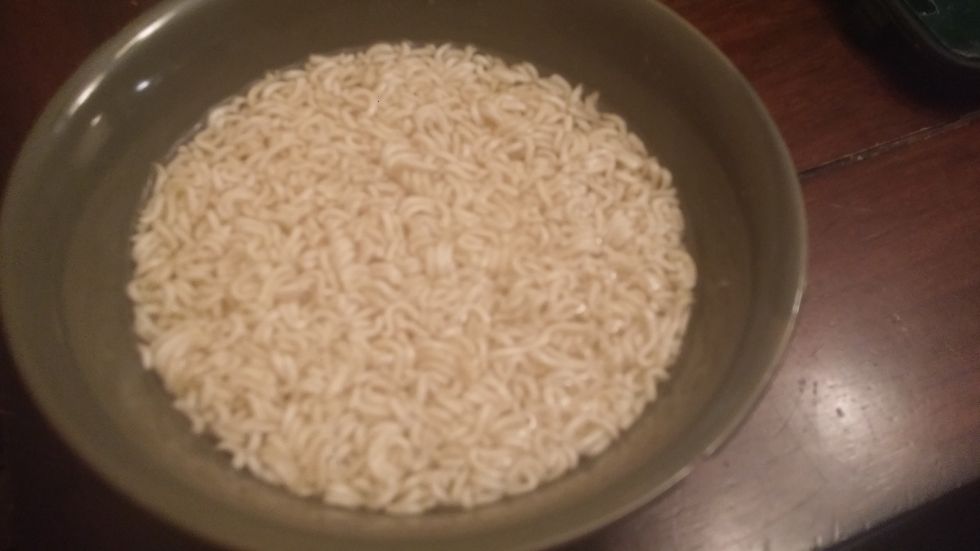 Fill the bowl with enough water to cover the noodles.
Place the bowl in the microwave with a cover on top of it.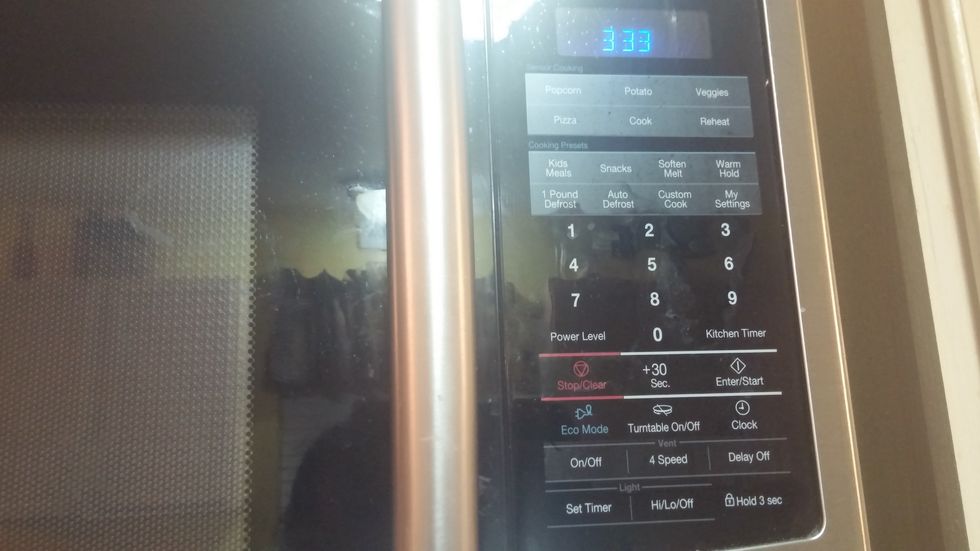 Place 3 minutes and 33 seconds on the microwave timer.
Close the microwave and press start, then wait for the noodles to finish.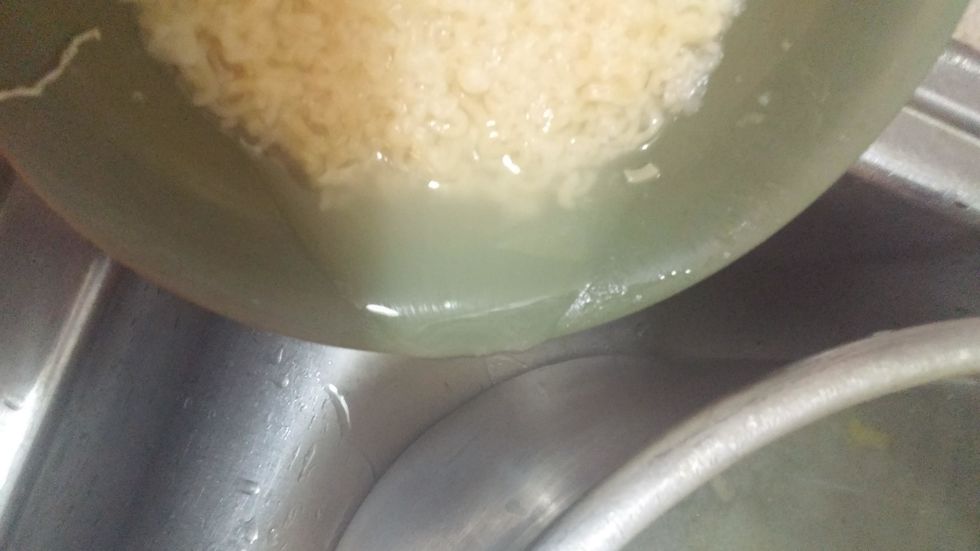 When done take the bowl out of the microwave (BE CAREFUL!), and drain the water out of the bowl.
Open the flavor packet and pour the flavor on the noodles while stirring in the flavor simultaneous with a fork.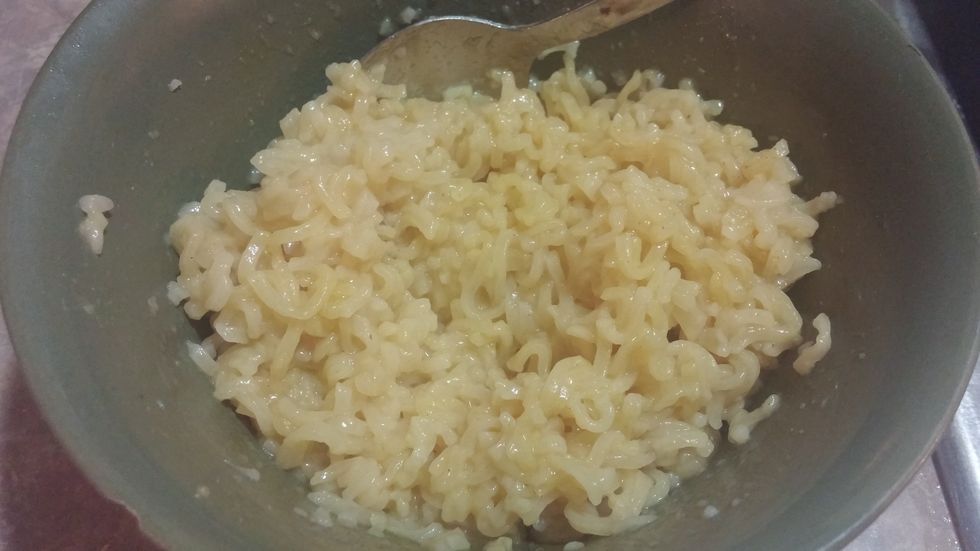 After you finish seasoning the noodles, grab a cold drink, sit down and ENJOY!
1.0 Ramen Noodle packet
1.0 Bowl
1.0 Ramen Flavor
1.0 Microwave
1.0 Utensil (spoon or fork)
1.0 Cover (to place on top of the noodles when heated)