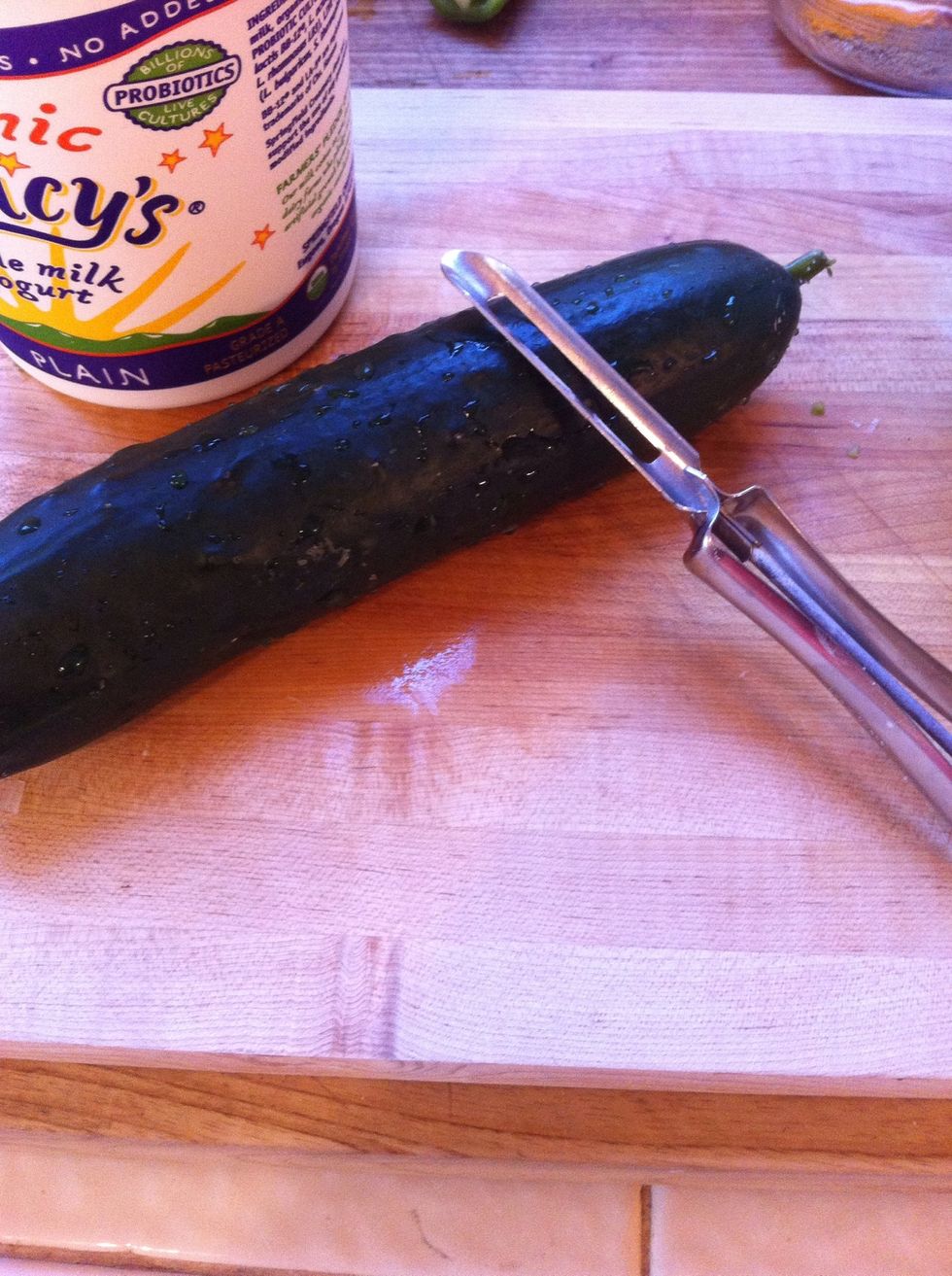 disclaimer: I'm not saying that this is the most traditional way to make raita. it's just how I like it. ok so now we have that settled. grab your cucumber! (no dirty minds)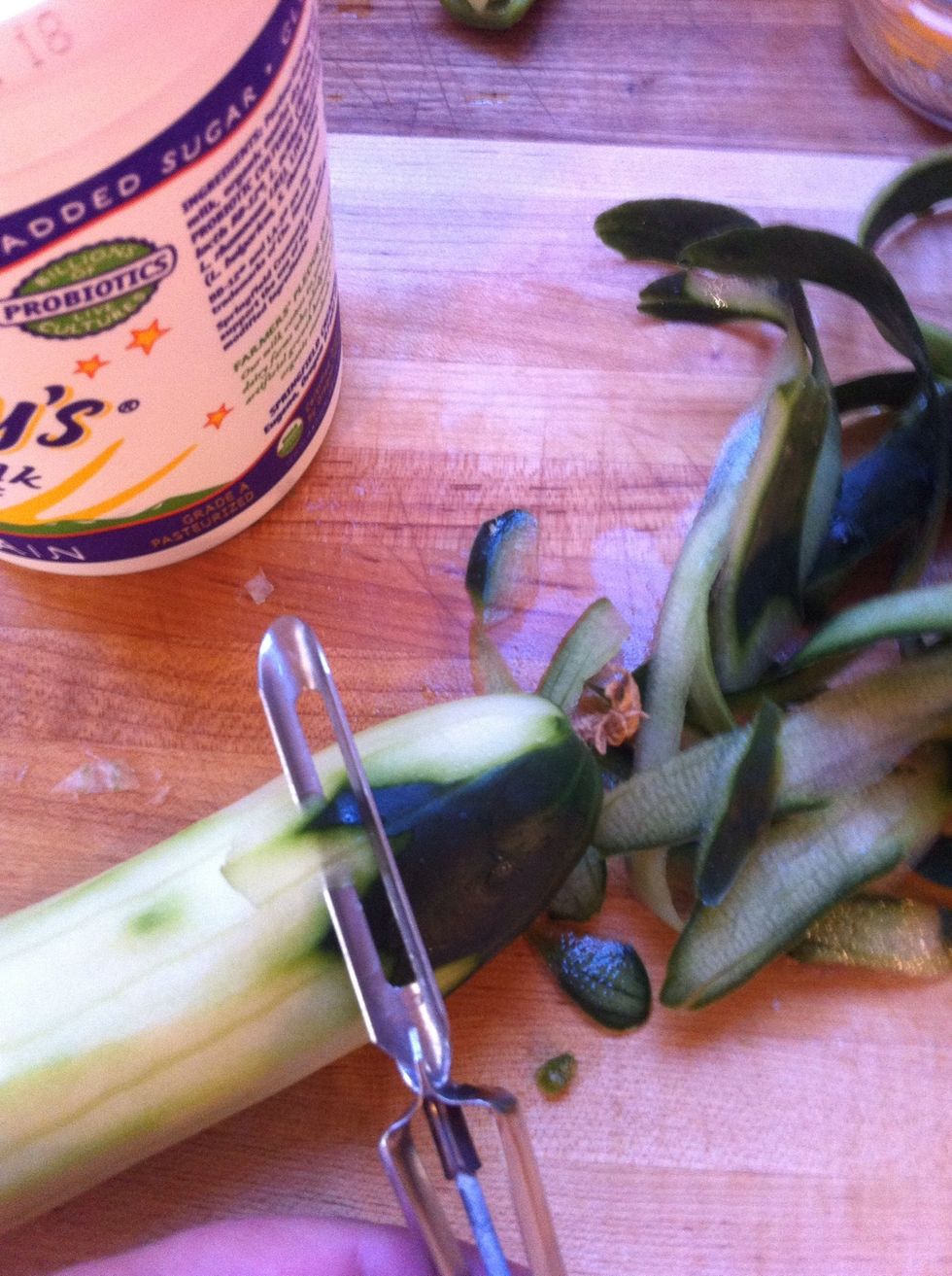 and peel off that waxy skin.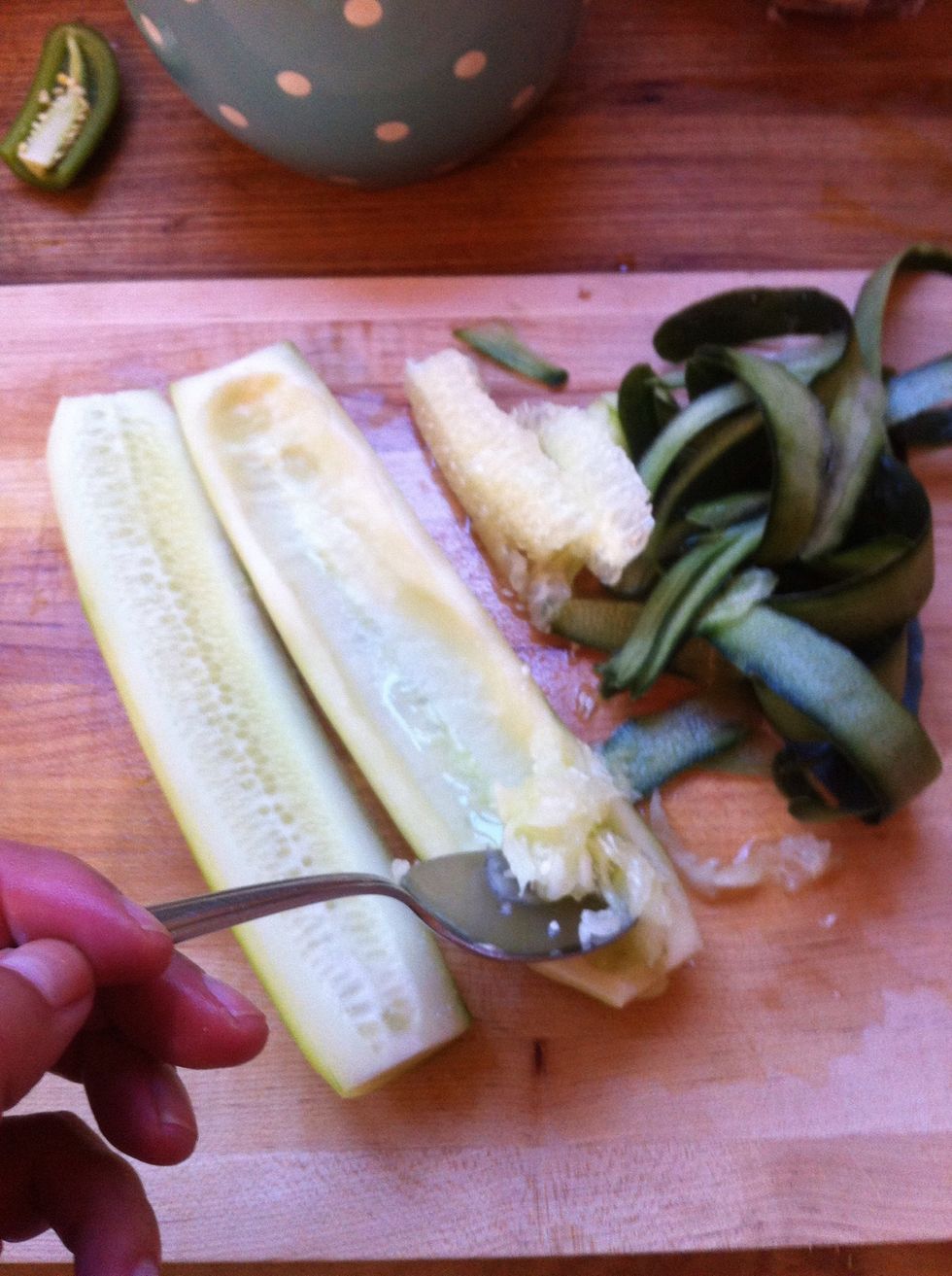 make boats out of them. you know like getting all of the seeds out of there? that's where most if the liquid is.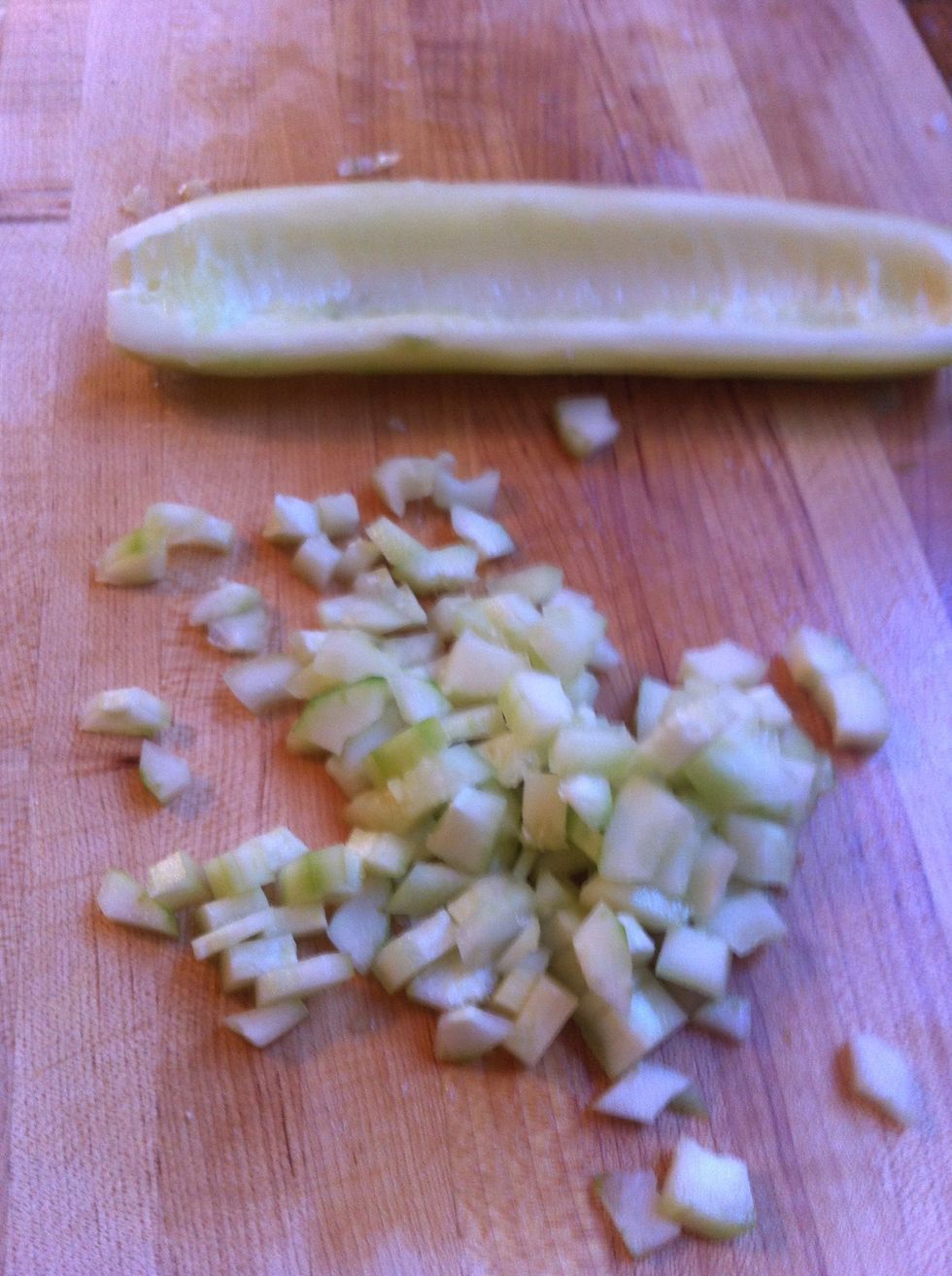 chop them up
put your diced cucumber into a colander that is lined with 3 layers of paper towels and sprinkle with a generous amount of salt. (don't worry it won't be salty at the end, promise)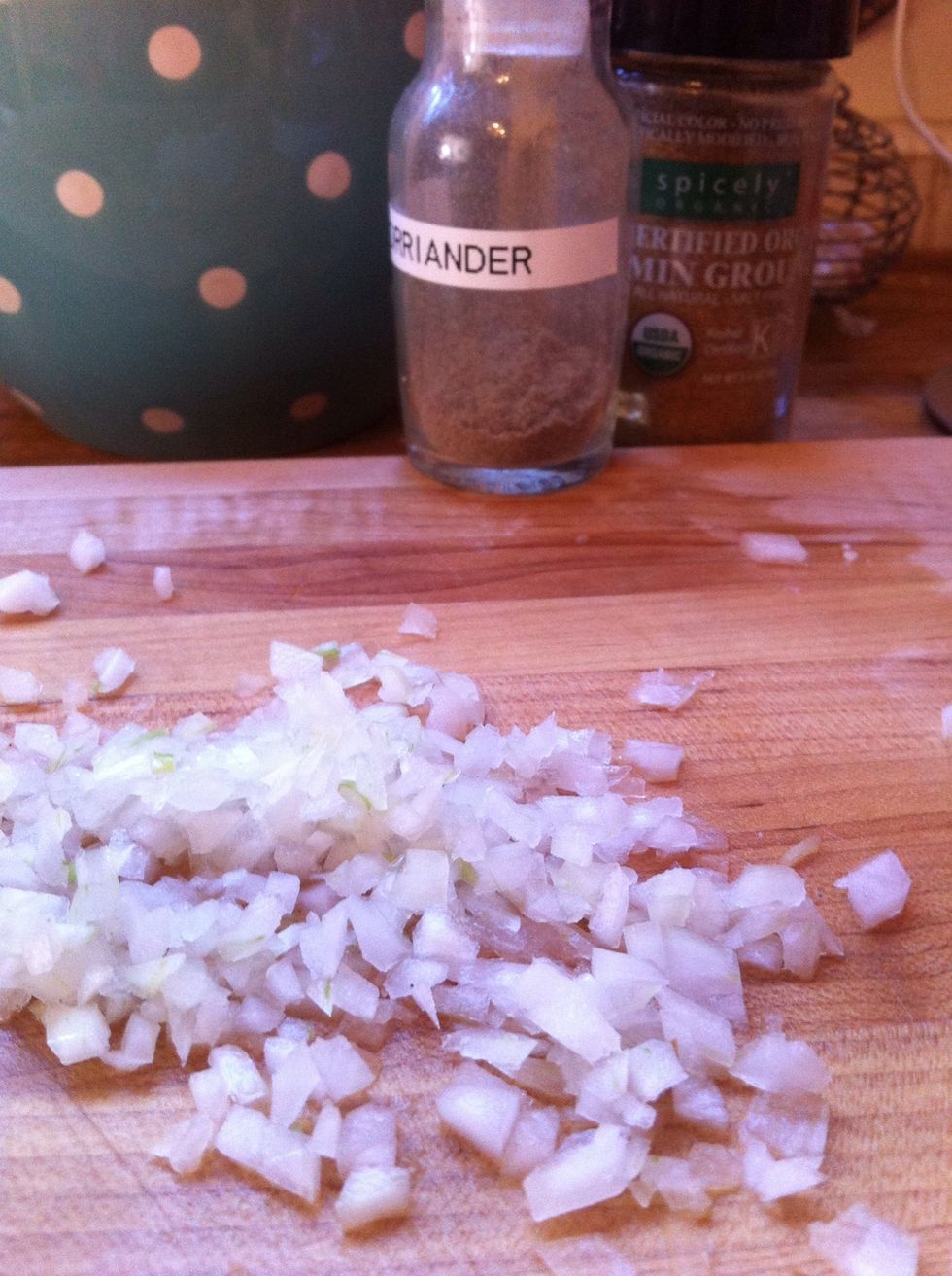 finely mince your onions.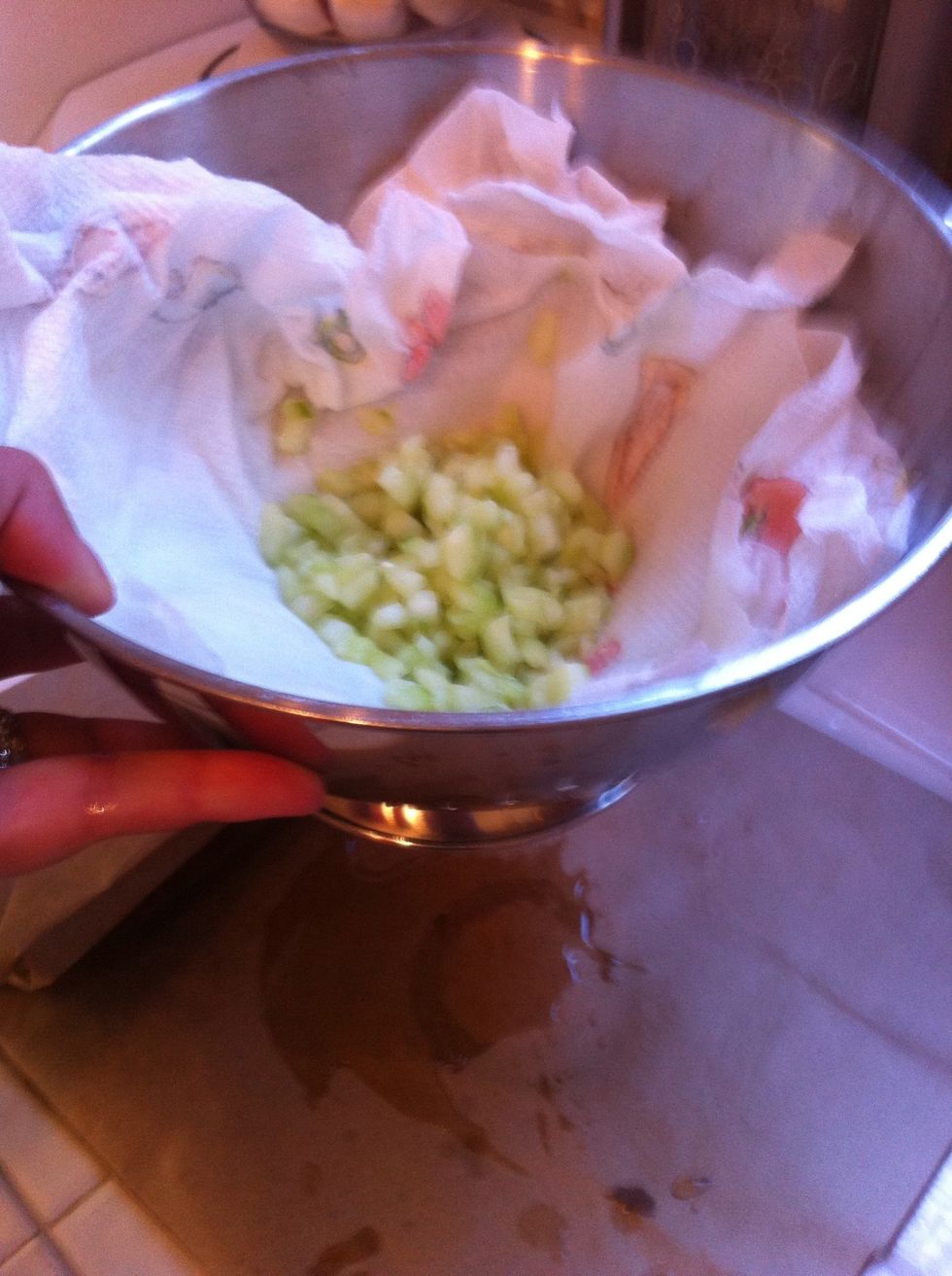 look at all of that water that the salt pulled out of the cucumbers! nobody wants a runny raita am I raita? (couldn't help it)
give the cucumbers a rinse to get the salt off. and then dry them off with a kitchen towel.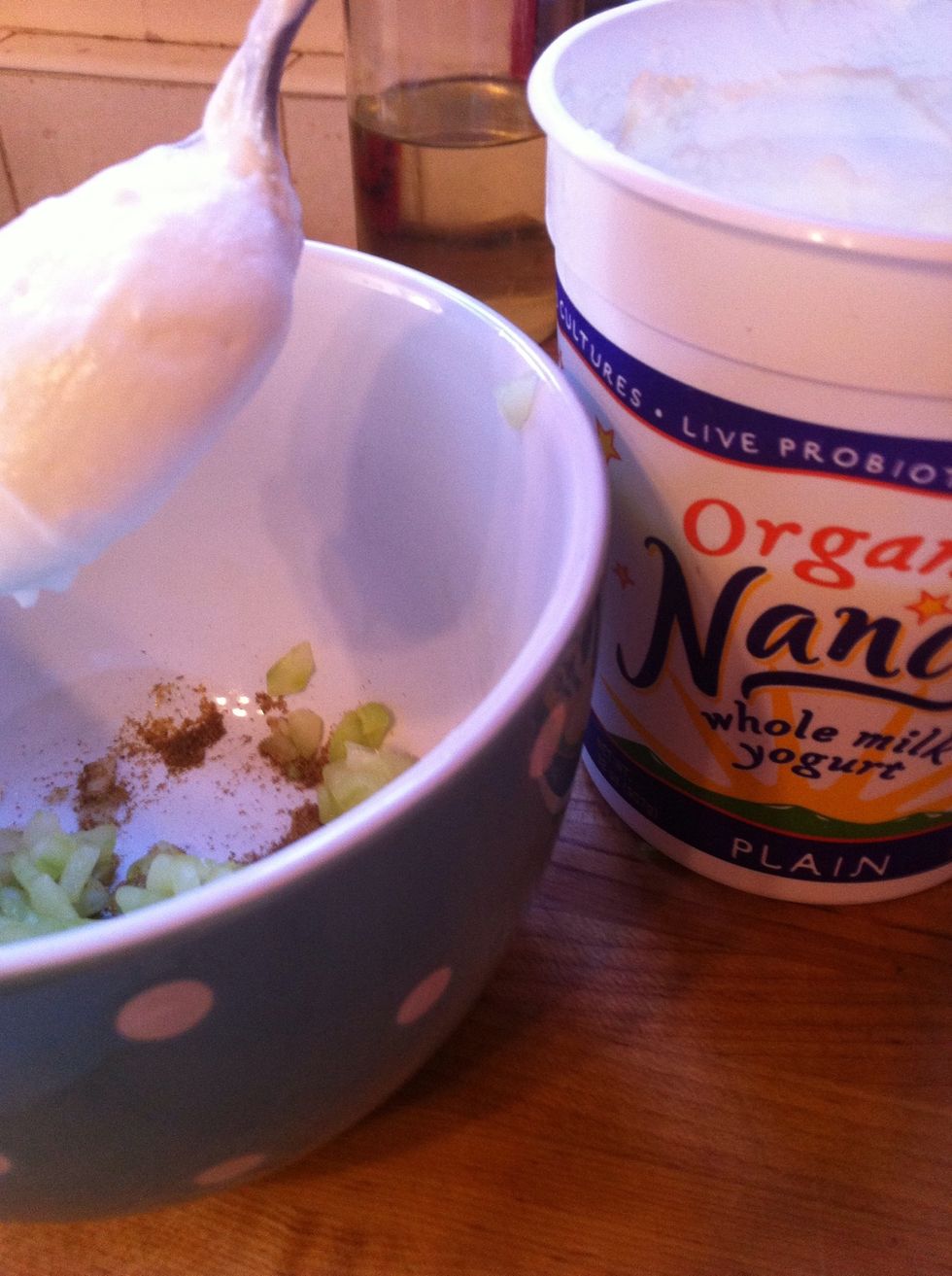 combine all of the ingredients and mix it up.
raita is best when it has time to chill for a bit. even better the next day. and if you like super spicy food then this will be your BFF and will cool your mouth down in between bites!
1.0 cucumber
1/2c whole-milk yogurt (maybe more)
minced onion (like 1/4 to 1/2)
1/2tsp ground coriander
1/2tsp ground cumin