This is a classic recipe for scone. You can change the fillings to other berries, fresh, dried, frozen, all ok. It goes perfectly with devonshire cream and tea. I hope you'd like it. Enjoy! 💗💗💗
15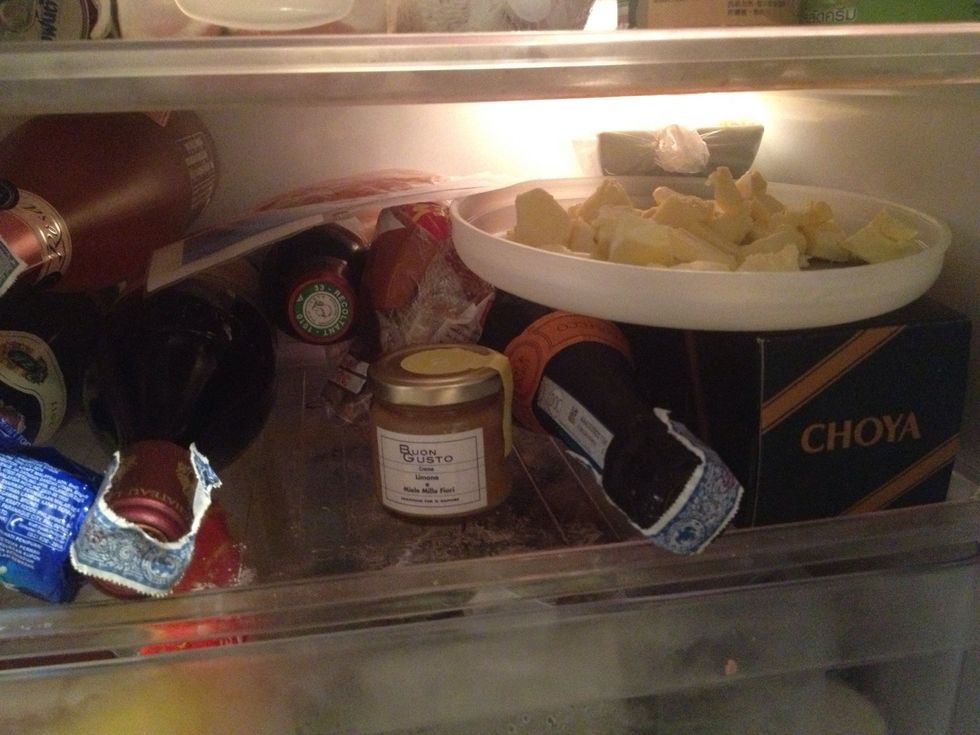 Cut butter into small pieces and put in a fridge. Pre heat the oven to 190 degree C or 375 degree F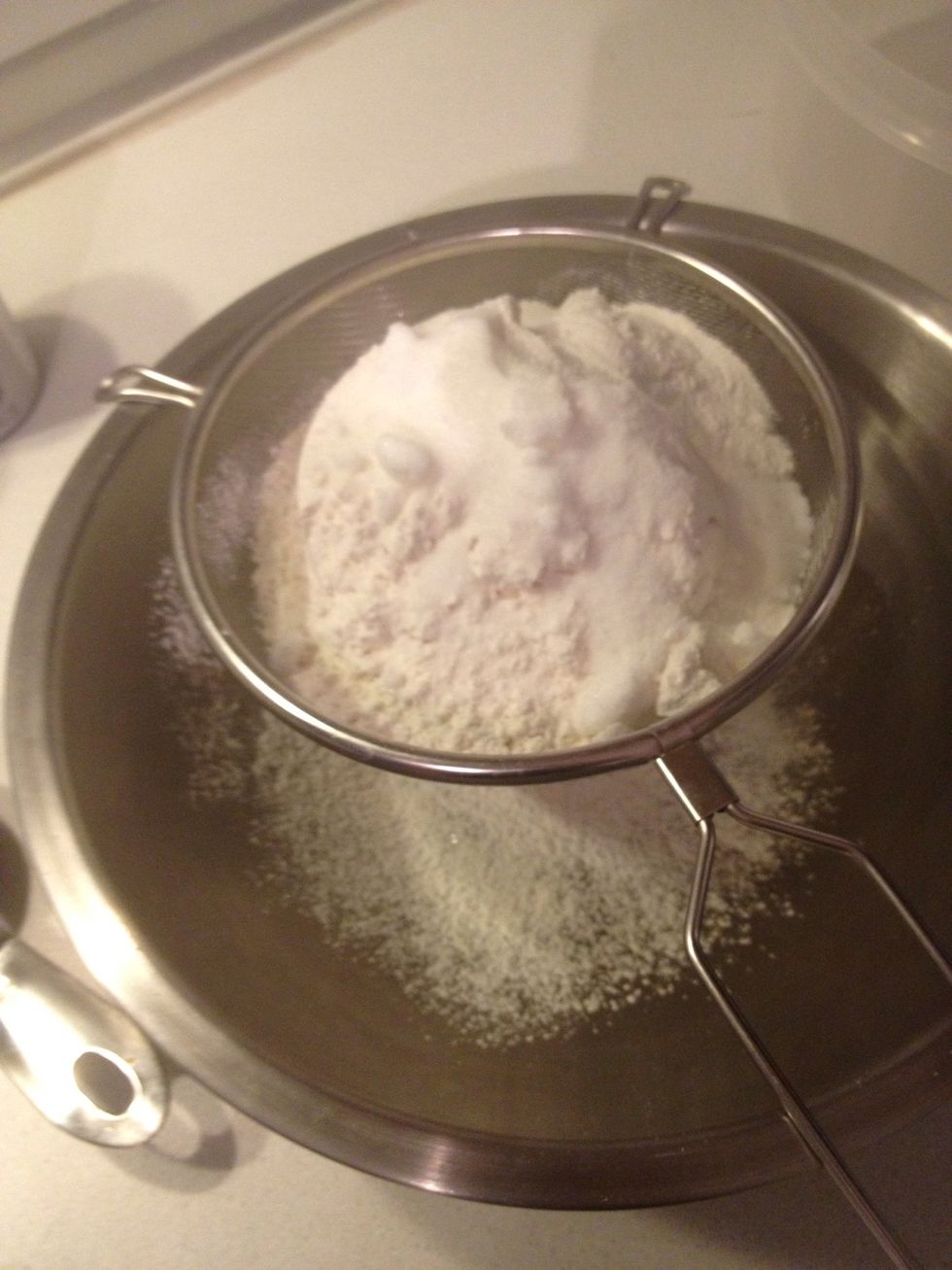 Sift flour sugar salt and baking powder together
Mix cream egg milk and vanilla extract to gether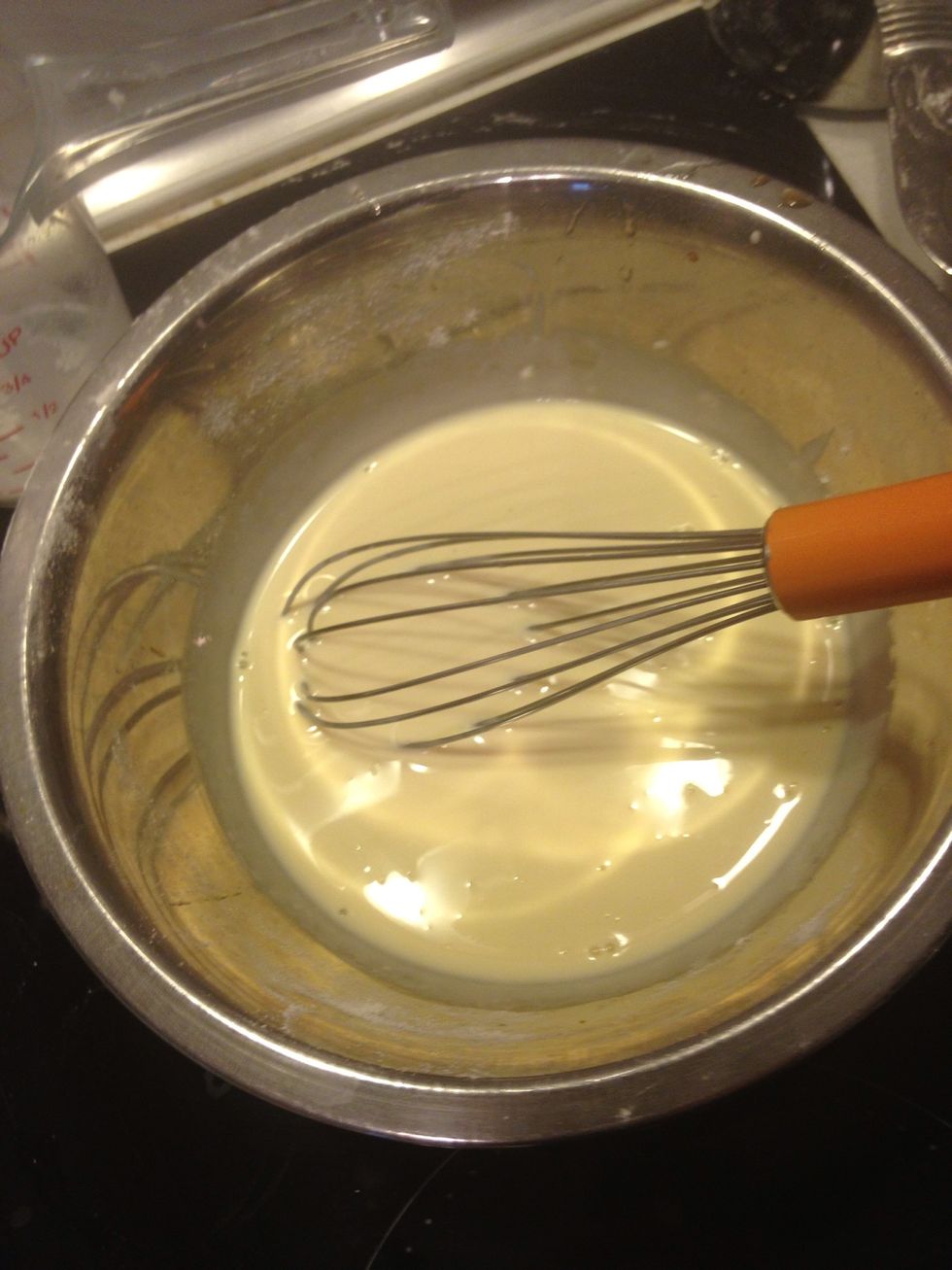 Don't whisk it up just combine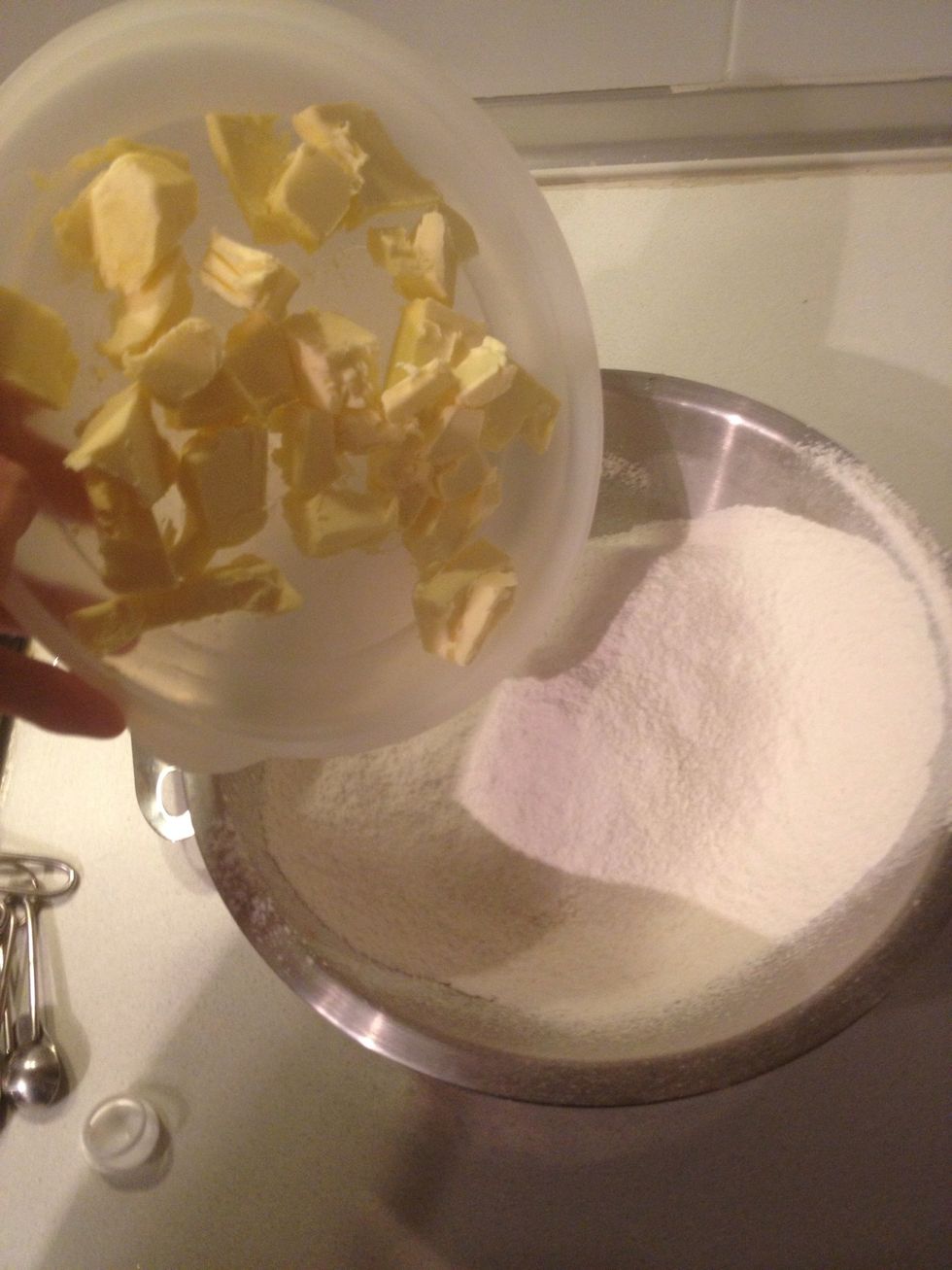 Add the butter to the dry ingredient.
Cut the butter in or work it in with ur fingers until form crumbs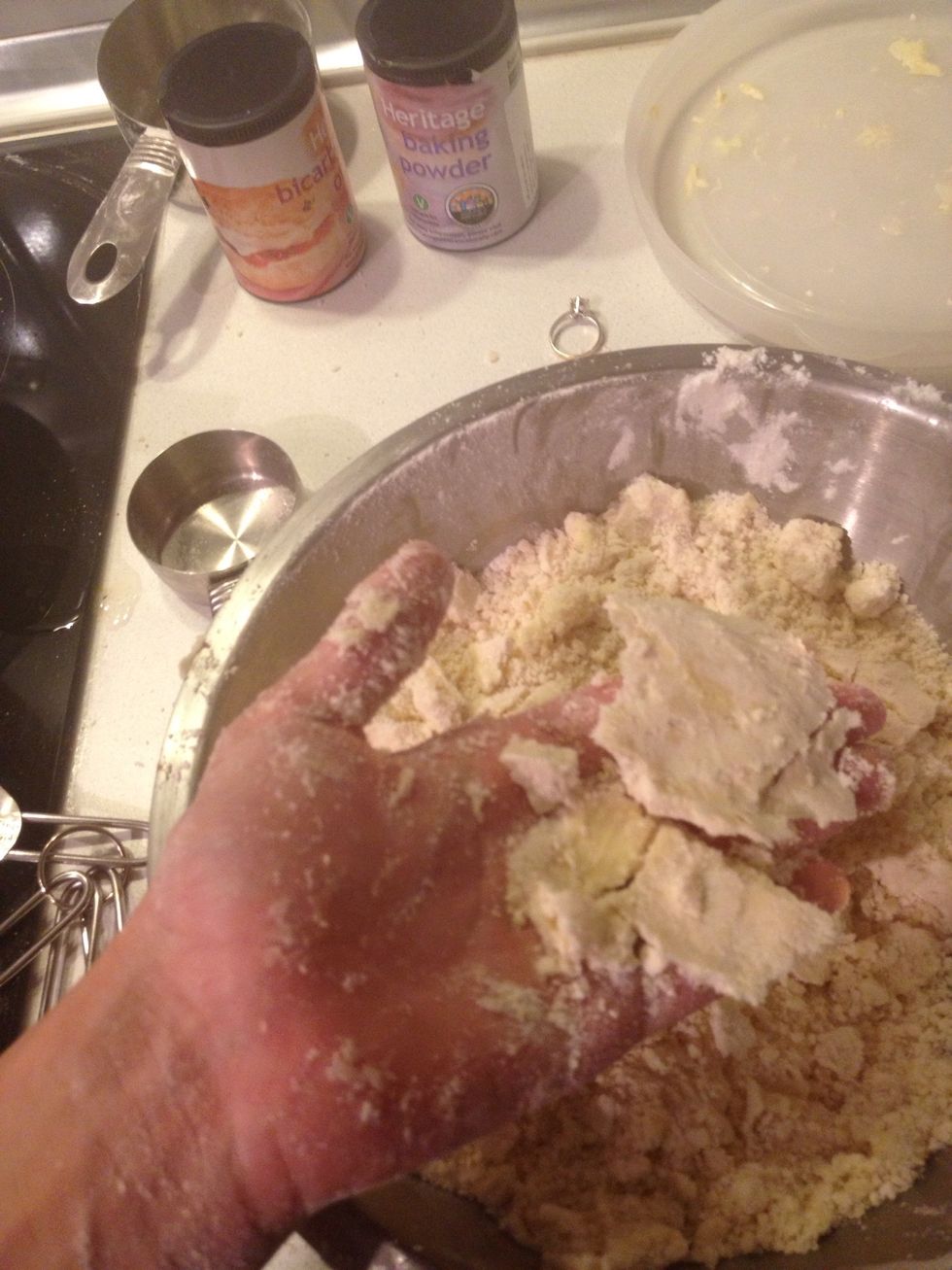 Put the crumbs in your hands and press the other hand together to form thin slices here and there. This will make the scone goes flaky a bit.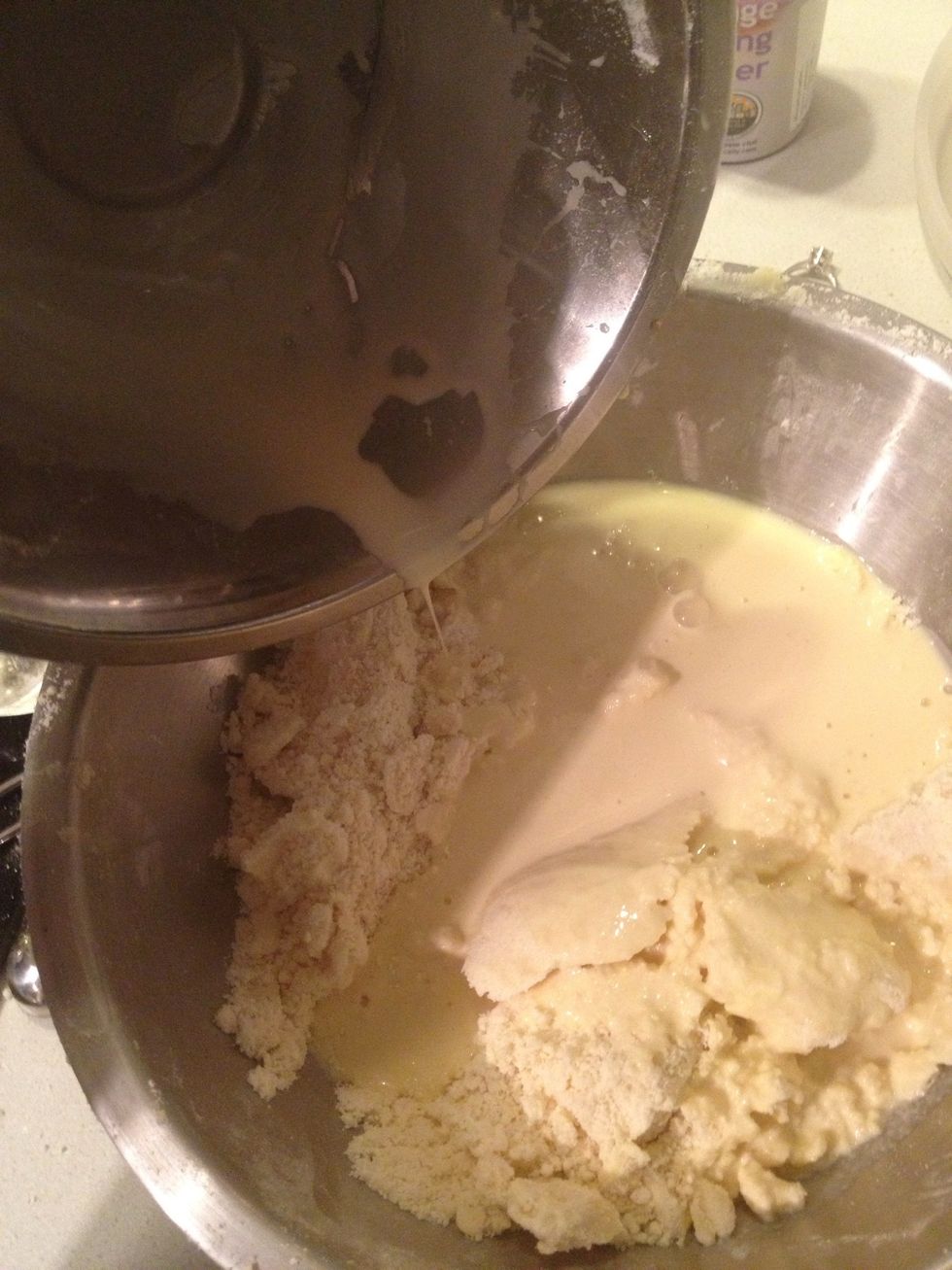 Add the wet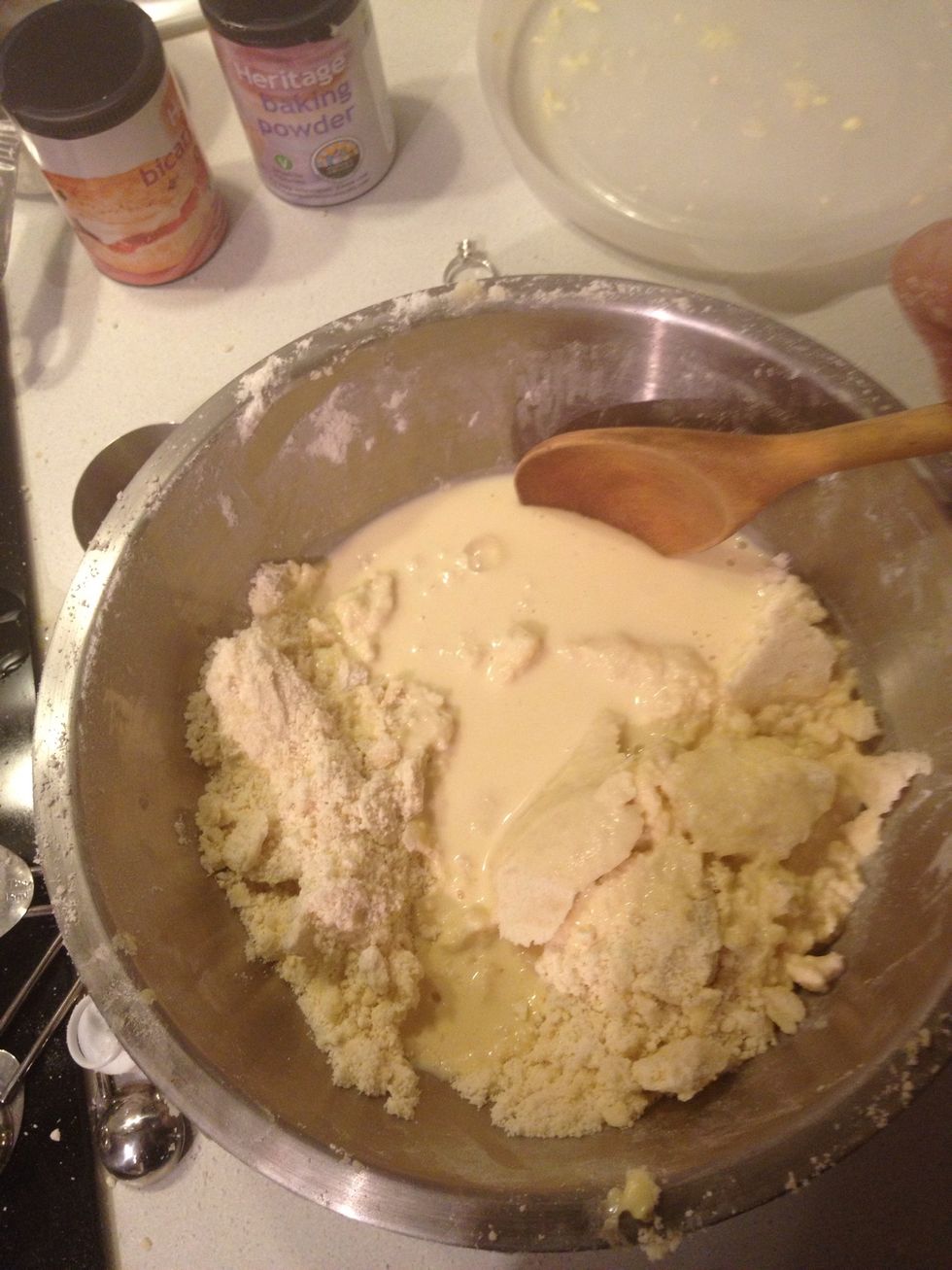 Mix with spatula or wooden spoon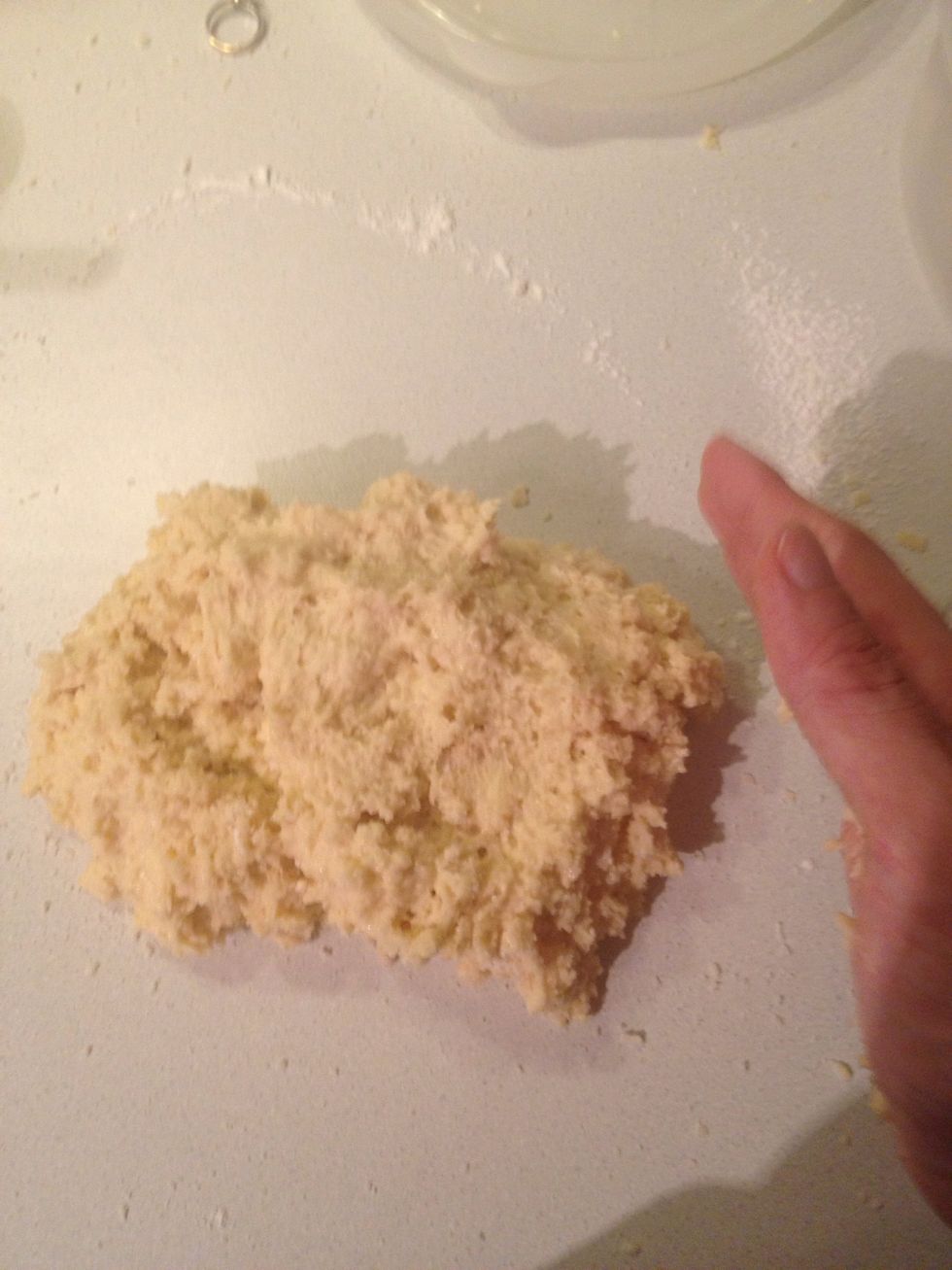 Turn out on flor surface, work with ur hands (its a bit runny but the flour surface will help) dont put too much flour on the surface or the scone will be hard. We like that runny texture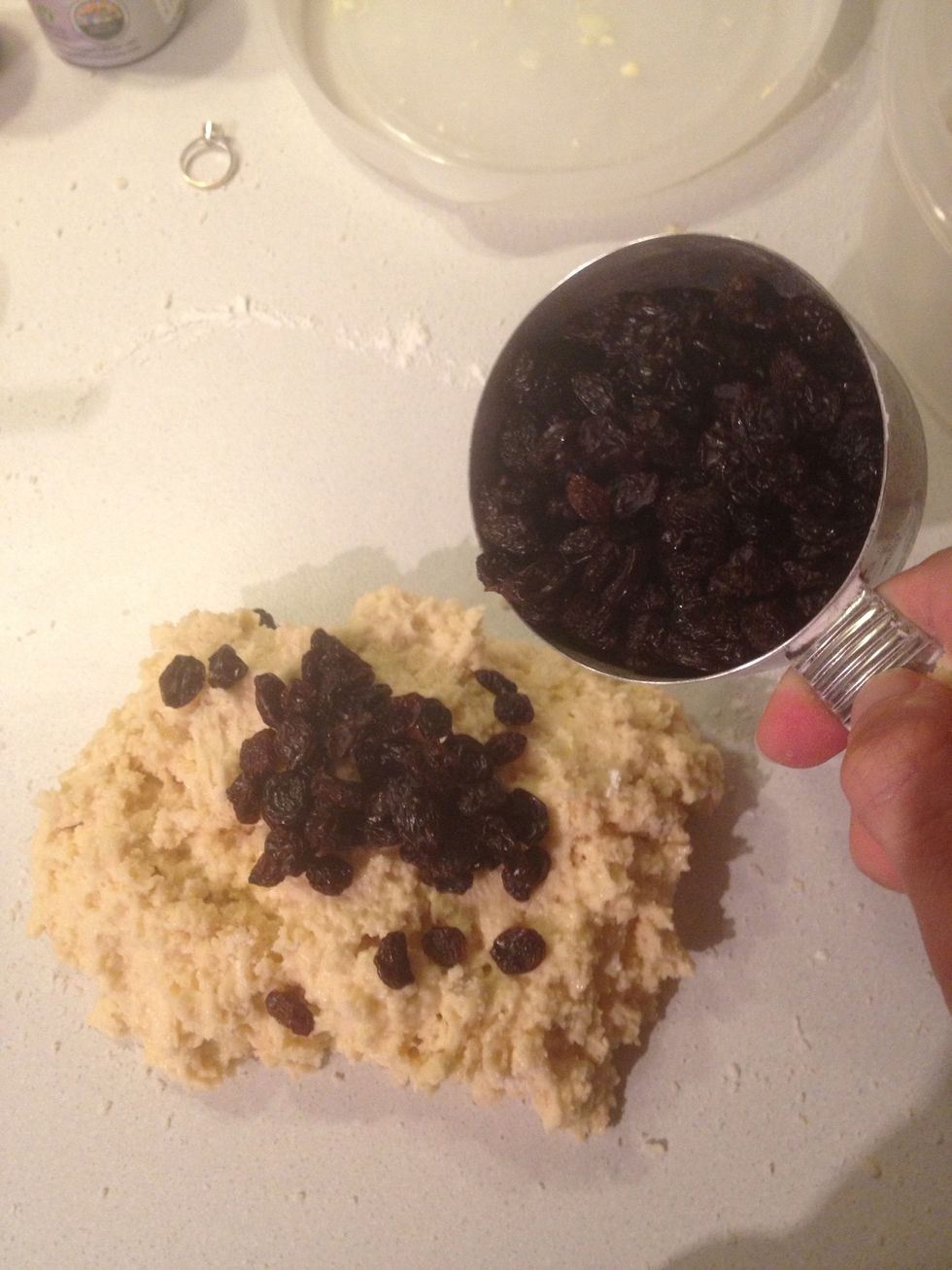 Add raisin and work them in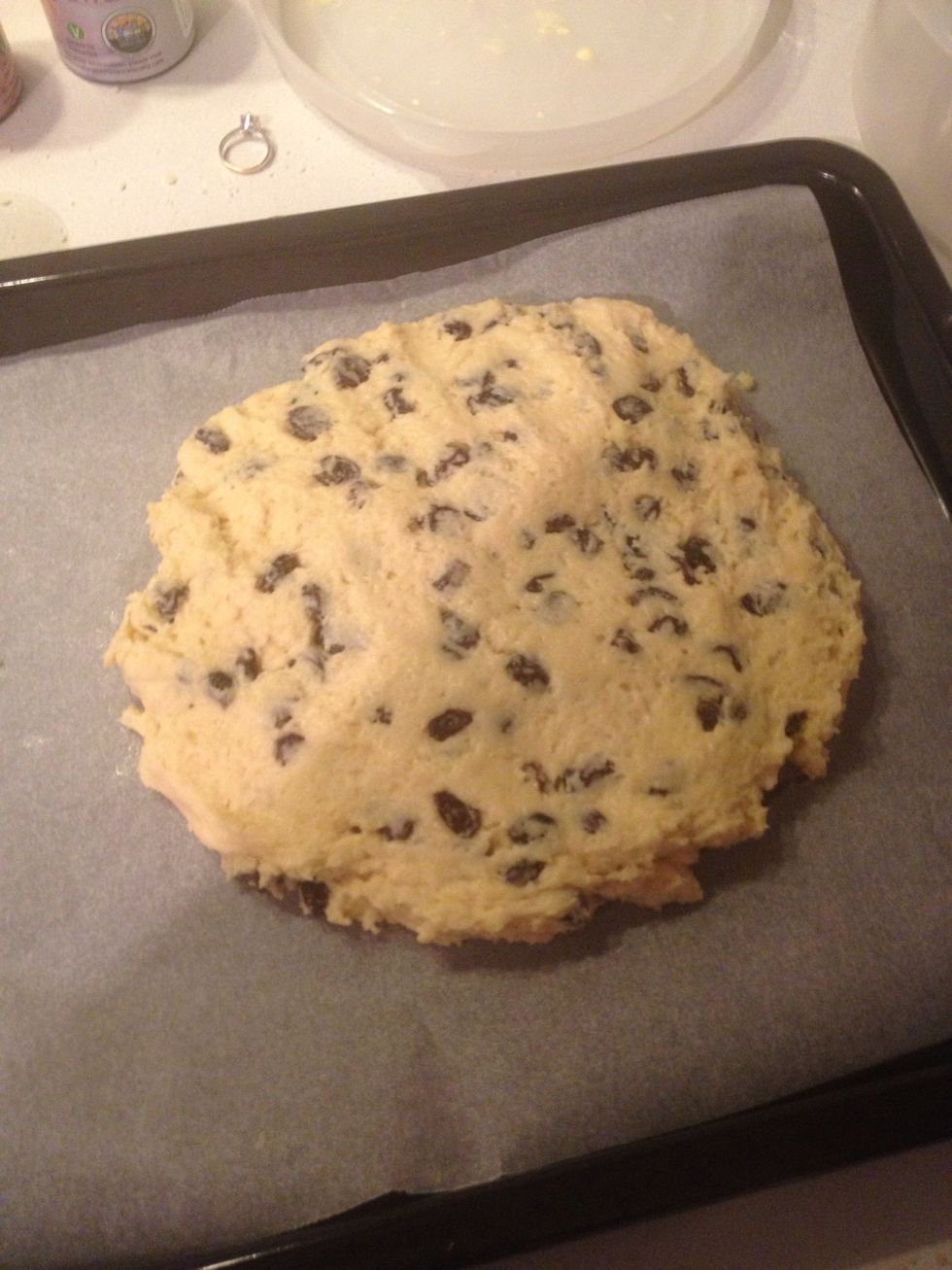 Line the tray with parchment paper and put the dough on forming a disk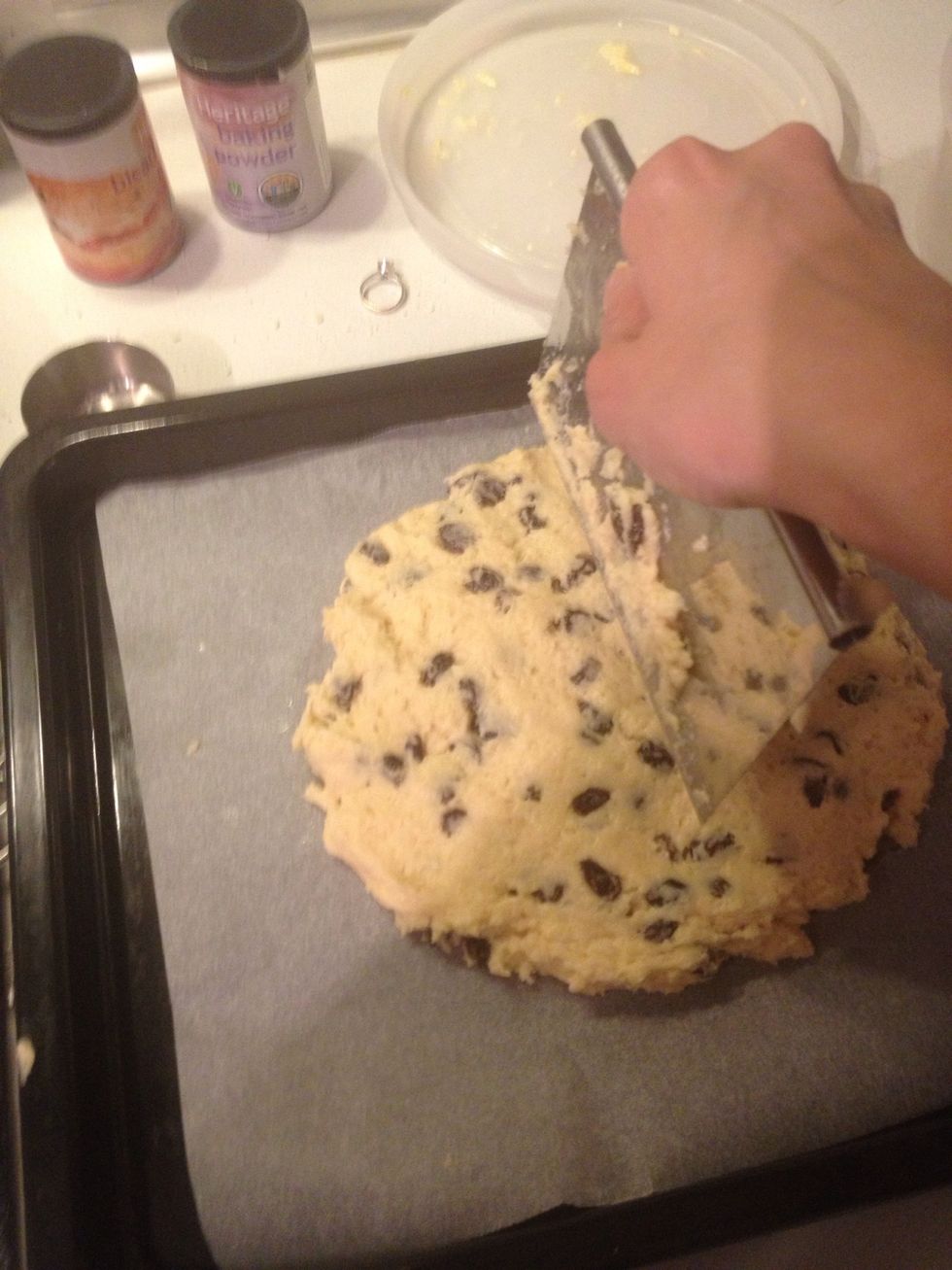 Cut into 8 parts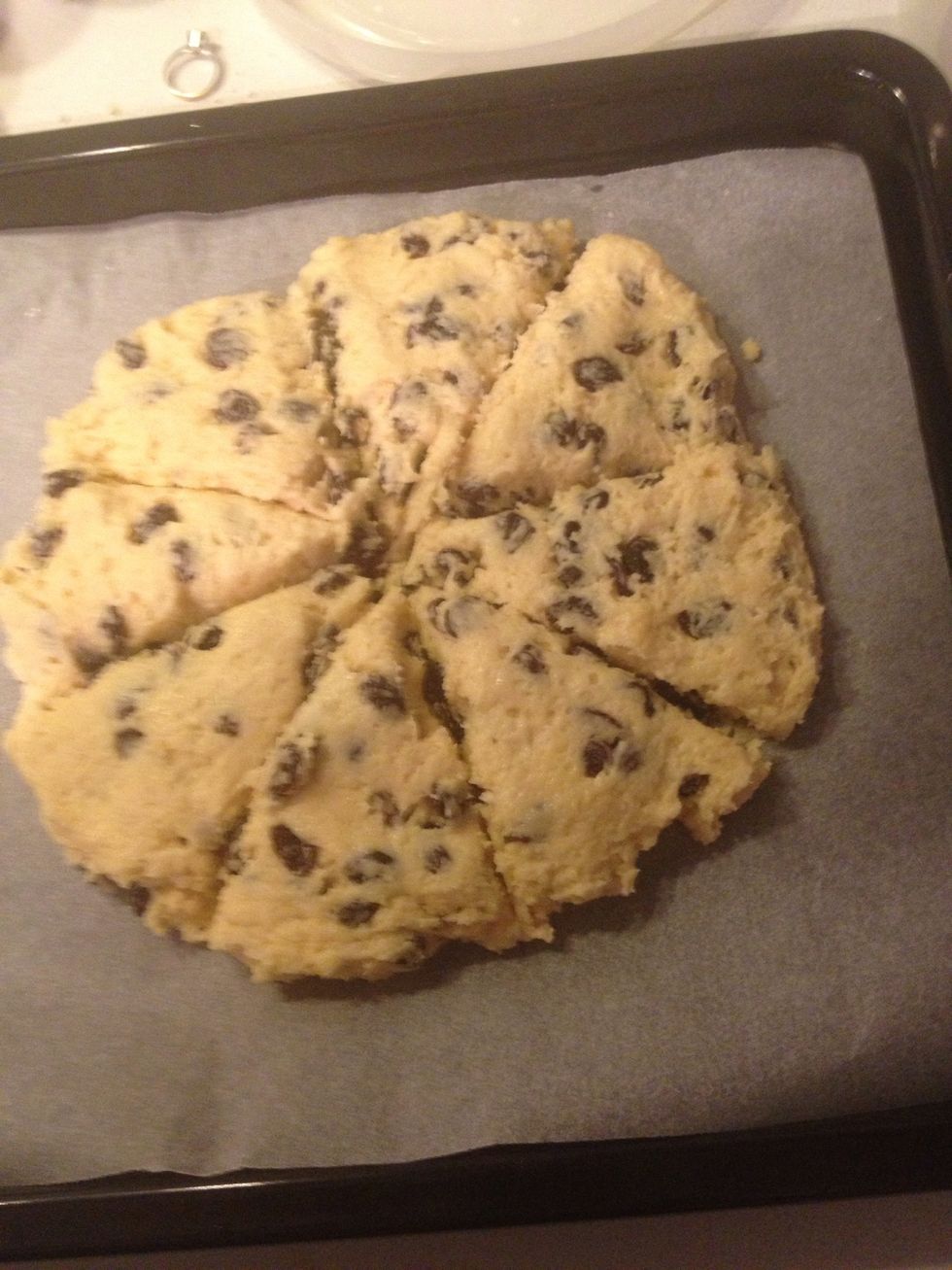 Like a classic scone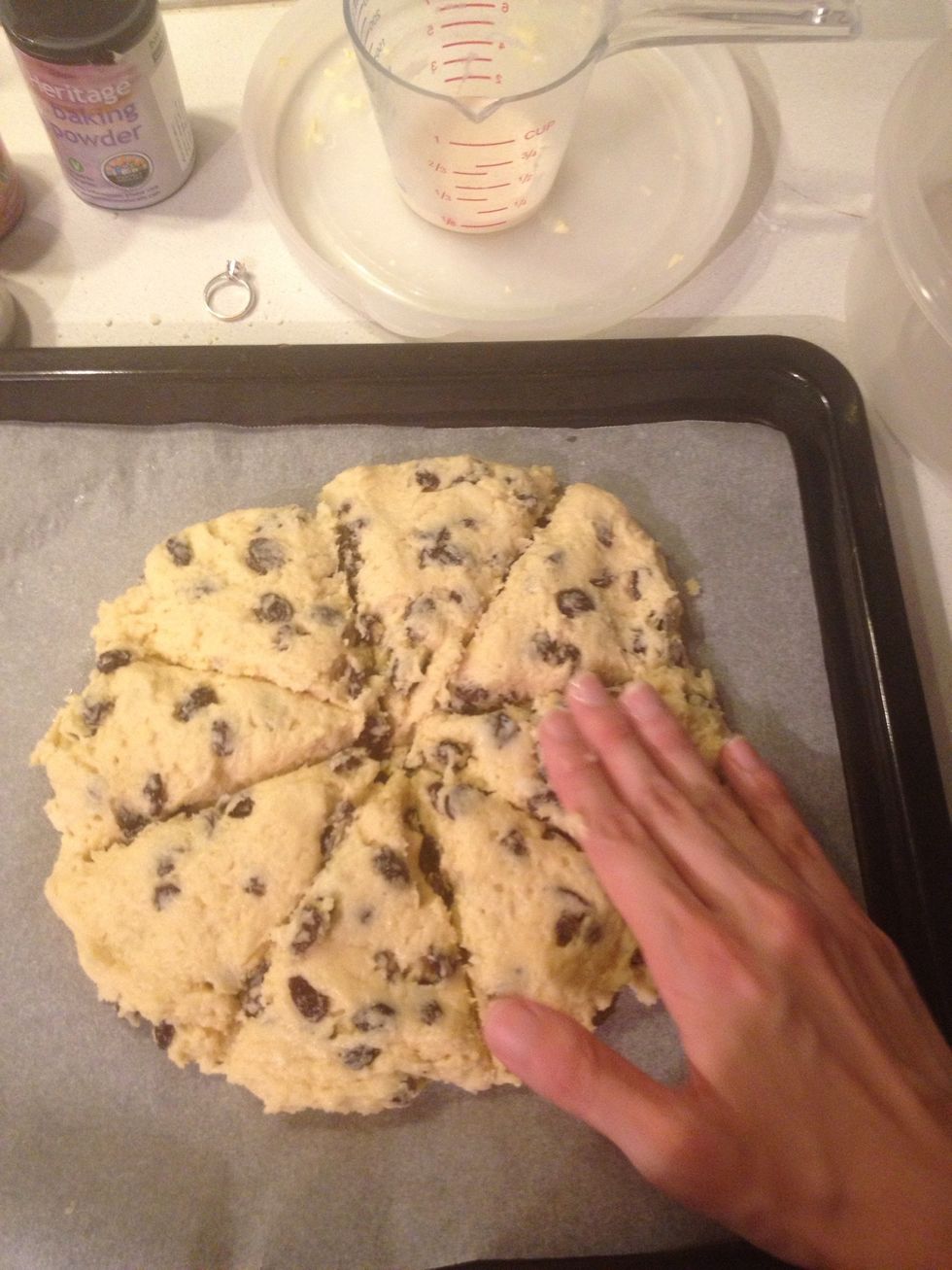 Pad a bit of milk on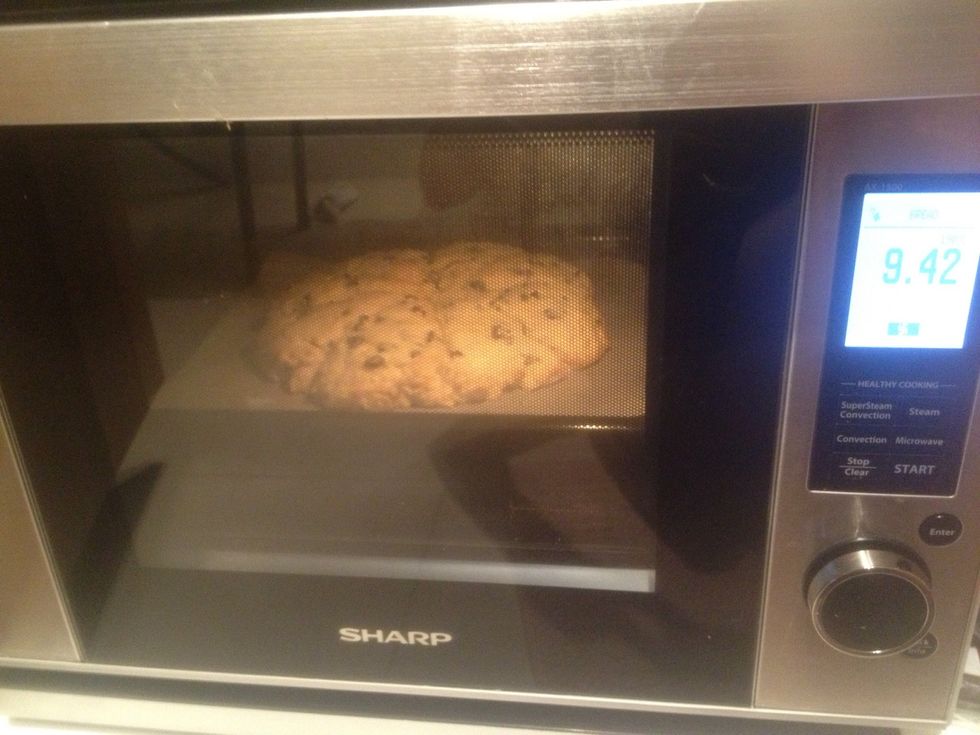 Bake for 20 - 25 mins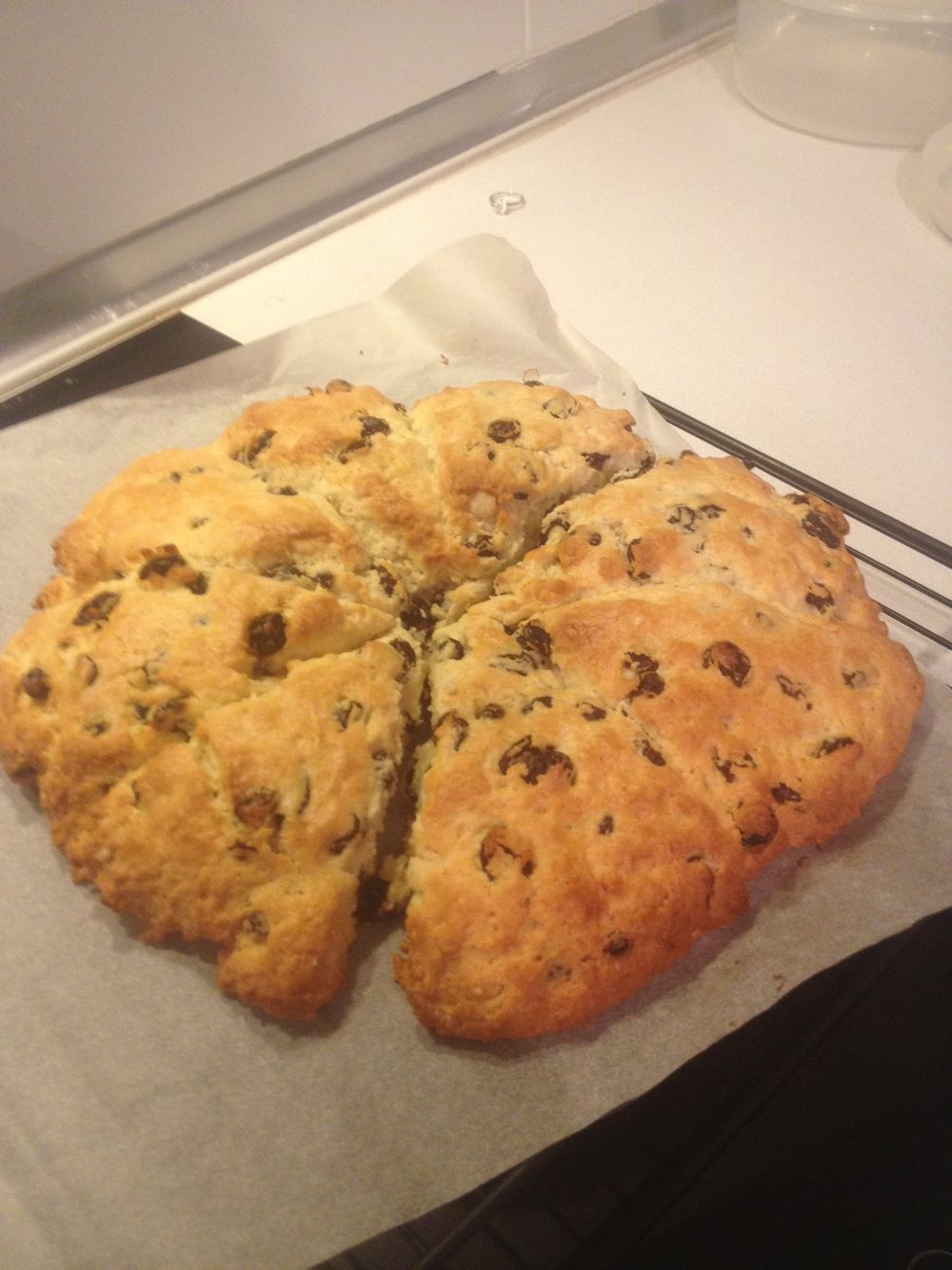 Leave to cool down completely on a rack
You can see the outside should be crunchy and inside is cake like. Serve with devonshire cream and jam for your afternoon tea. Share with friends and people you love. Enjoy! 💗💗💗
2.0c All purpose flour
1/4c Sugar
1.0Tbsp Baking powder
1/4tsp Salt
115.0g Butter
1/2c Whipped cream
1/4c Milk
1.0 Egg
1.0Tbsp Vanilla extract
1.0c Raisin
Goi Haru
I love cooking & baking. I got recipes from people I met, some were adapted from classic recipes. I hope you enjoy them. Cook Bake Share & Enjoy!