Note: Photos shown in this guide represent the recipe cut in half.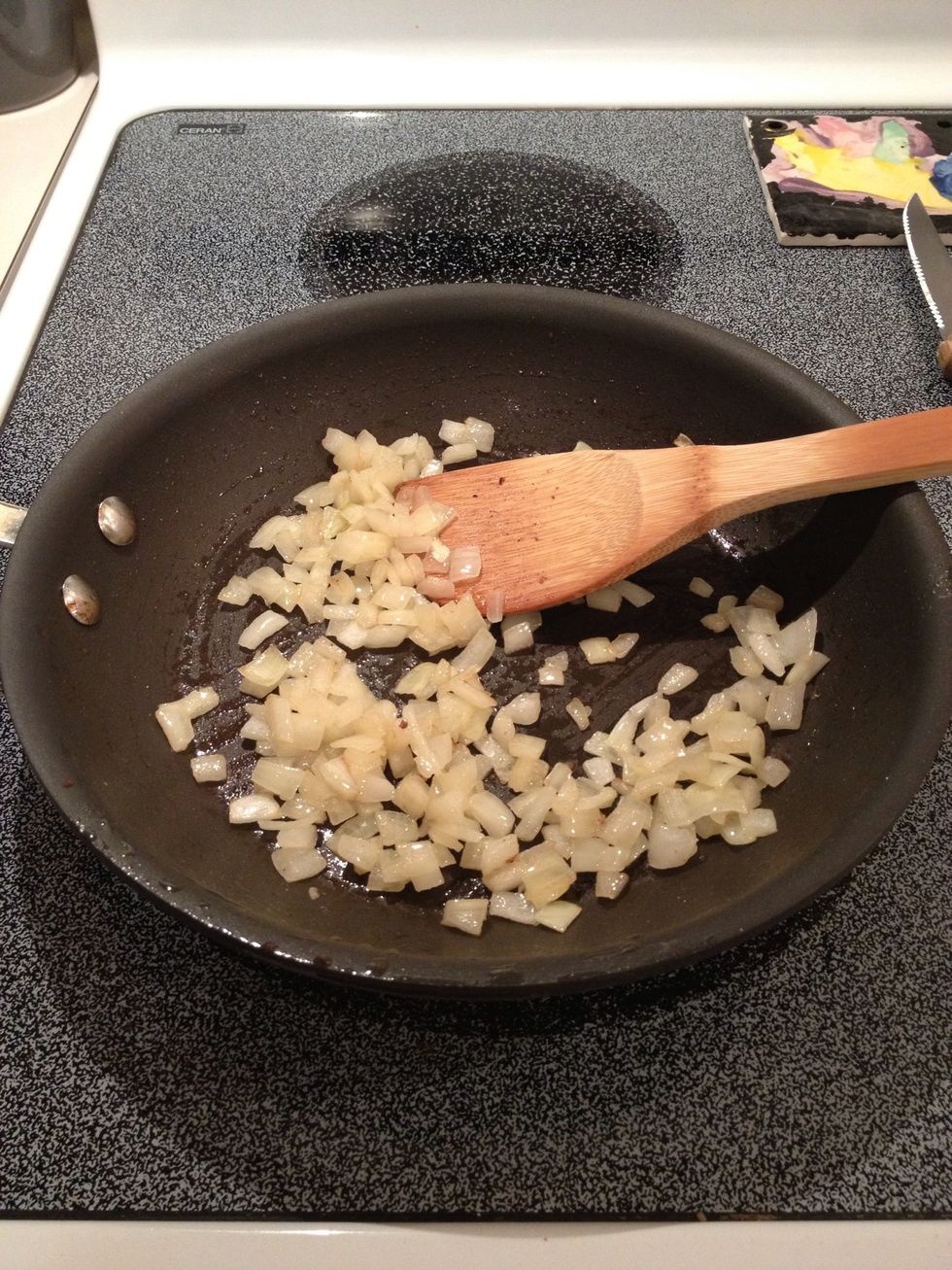 Sauté onions in butter until soft.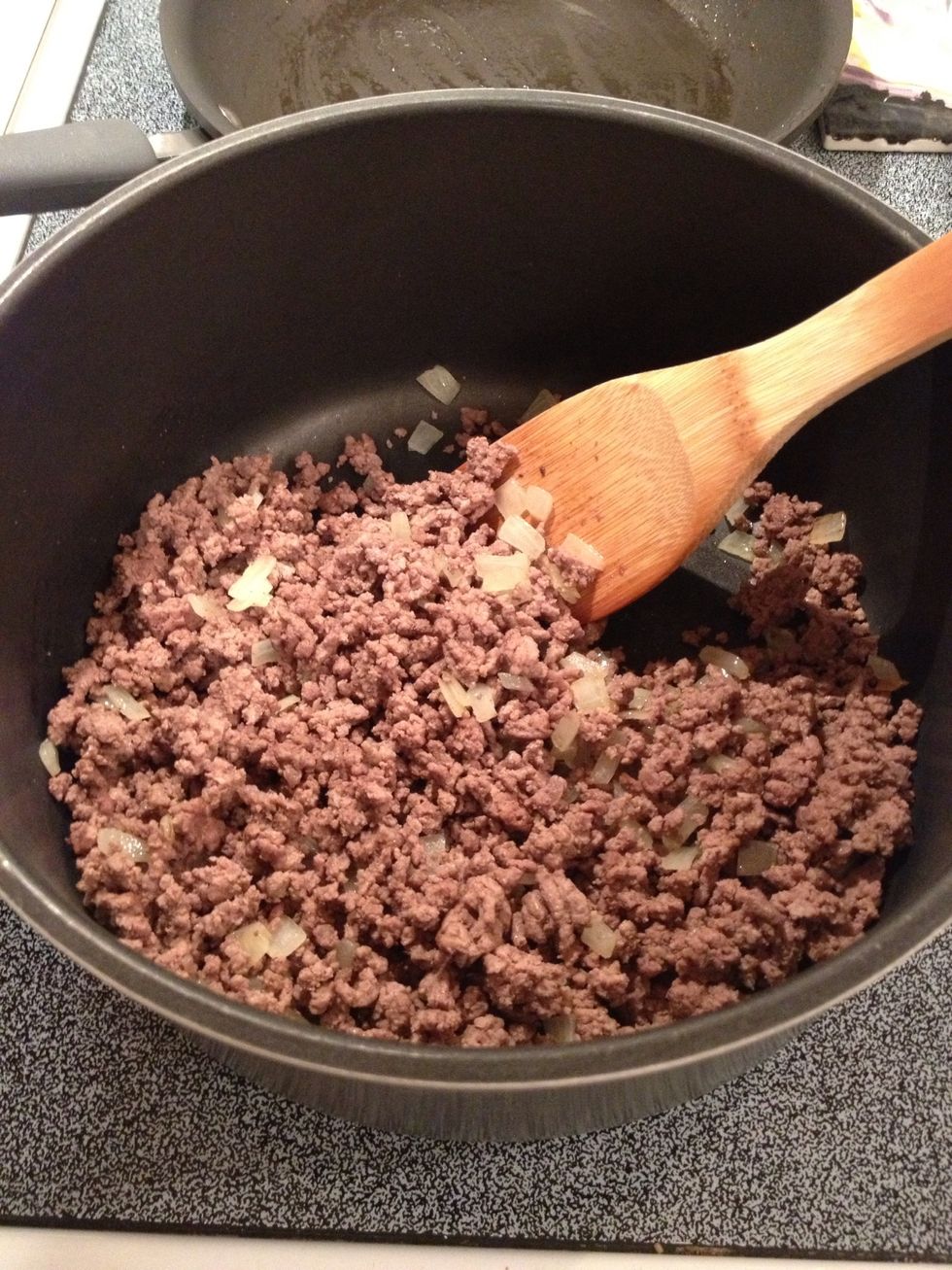 Brown ground beef. Drain grease. Add onions and mix well.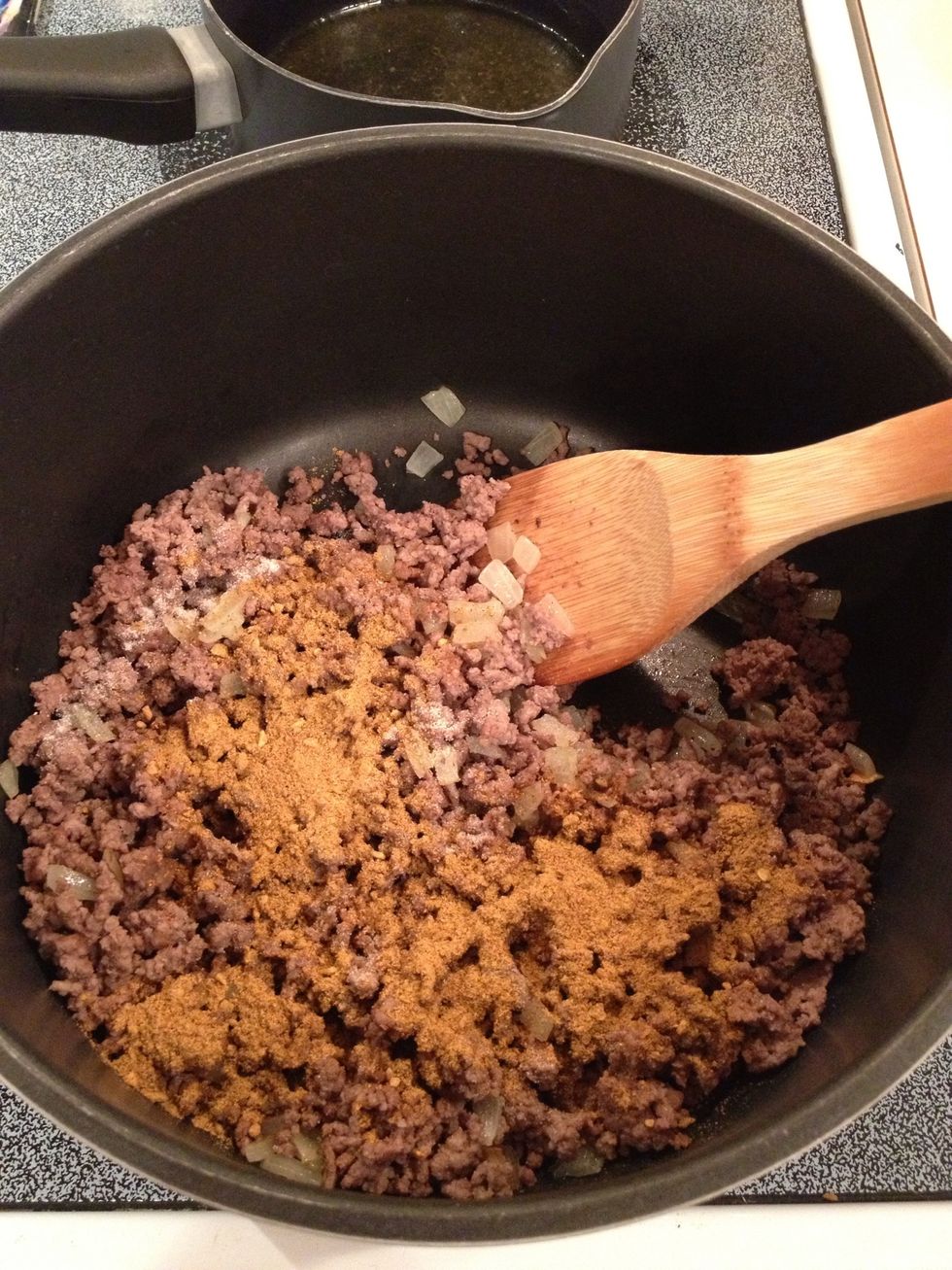 Add pepper, garlic powder, and chili seasoning. Stir well.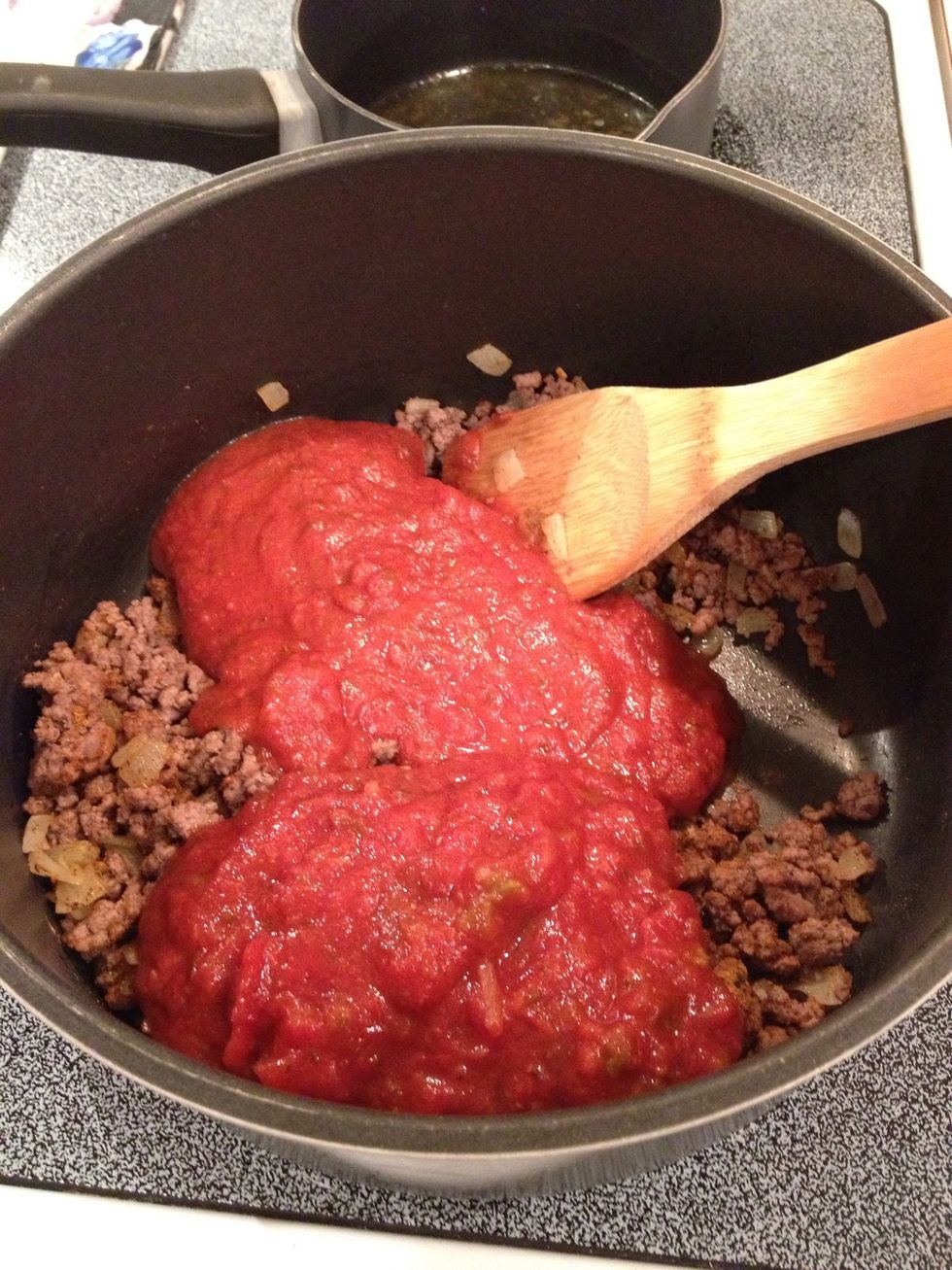 Add spaghetti sauce and salsa. Stir well.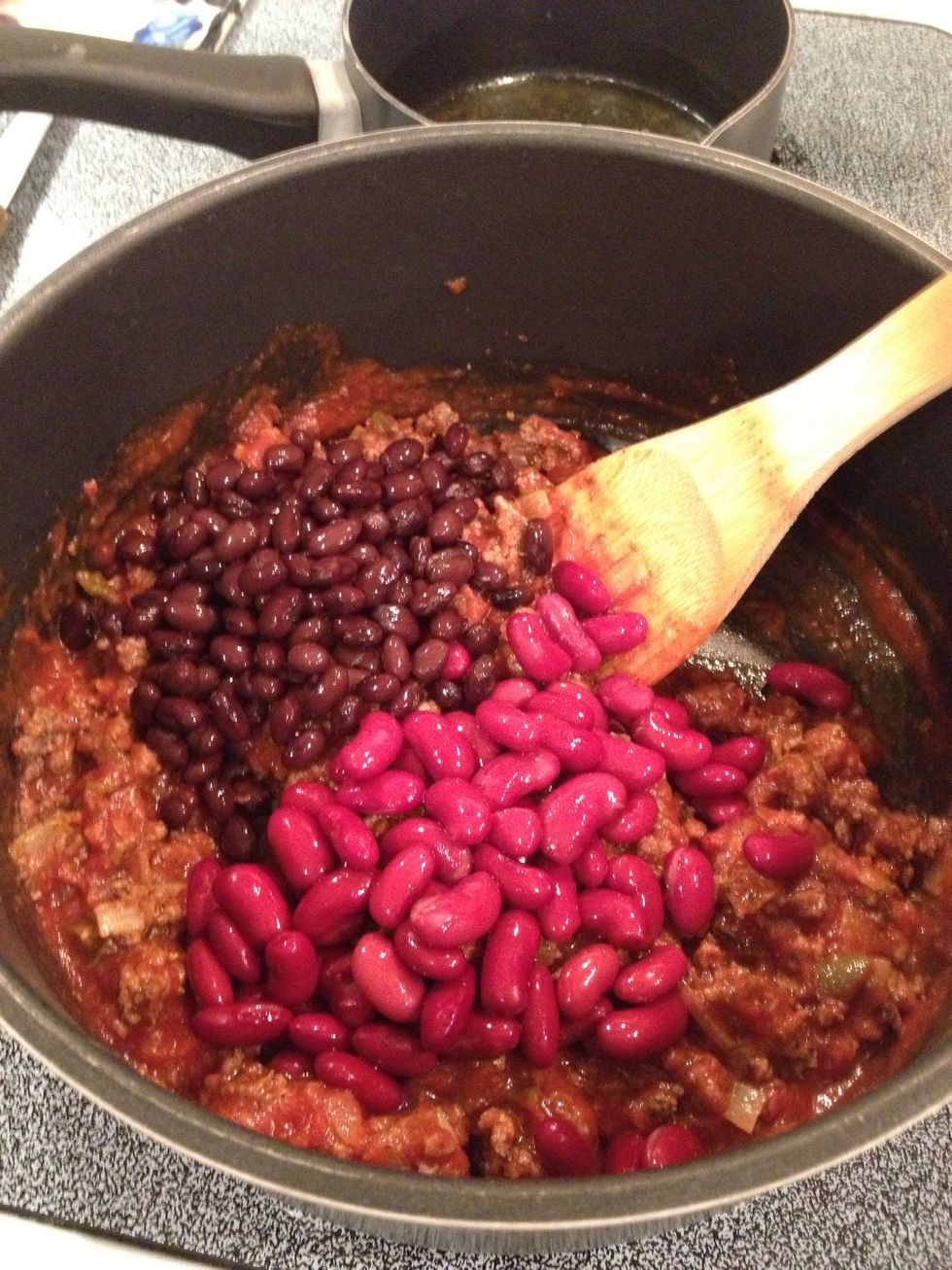 Add black beans and kidney beans. Stir well.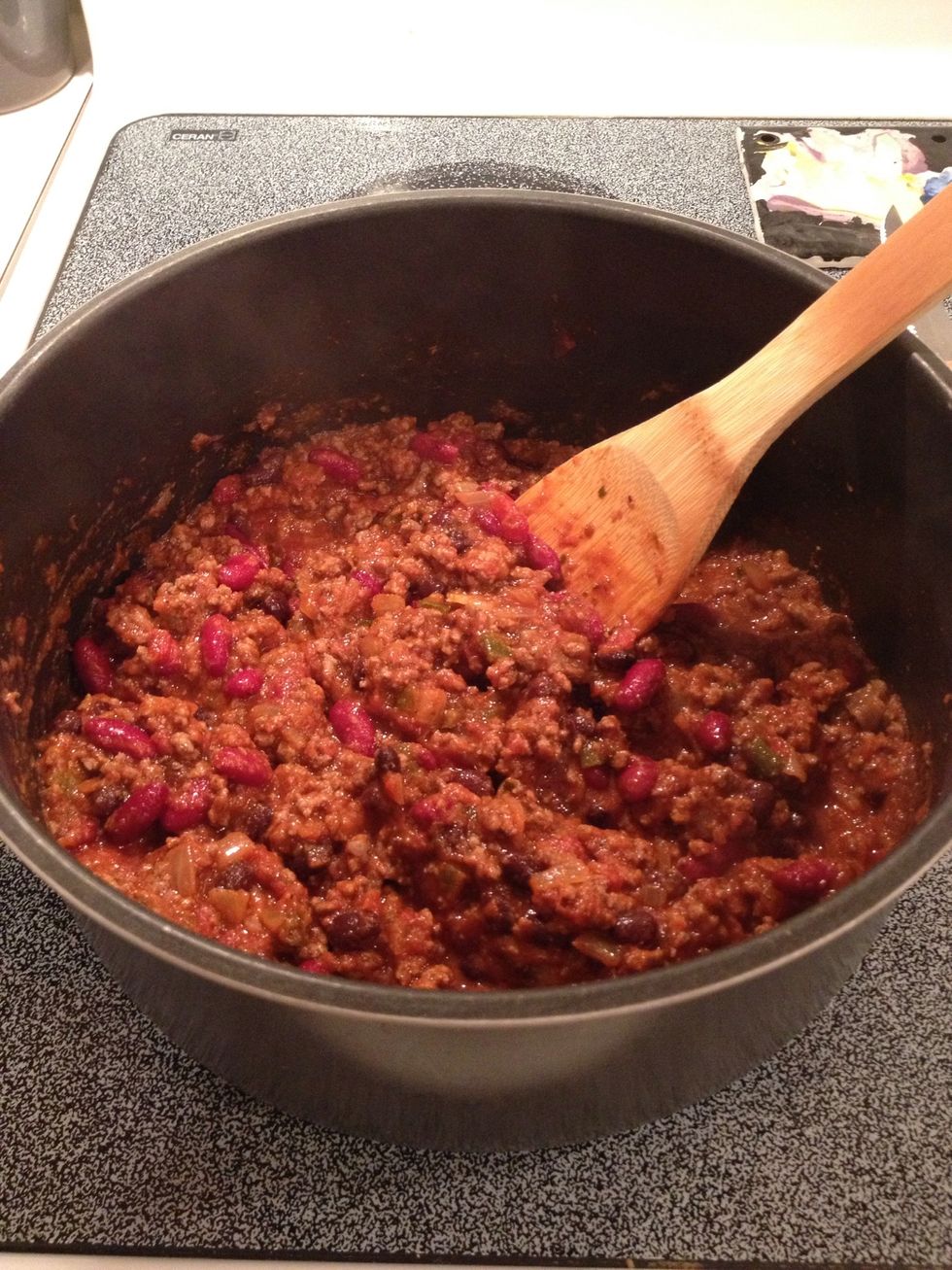 Heat until sauce bubbles, then simmer 30-45 minutes.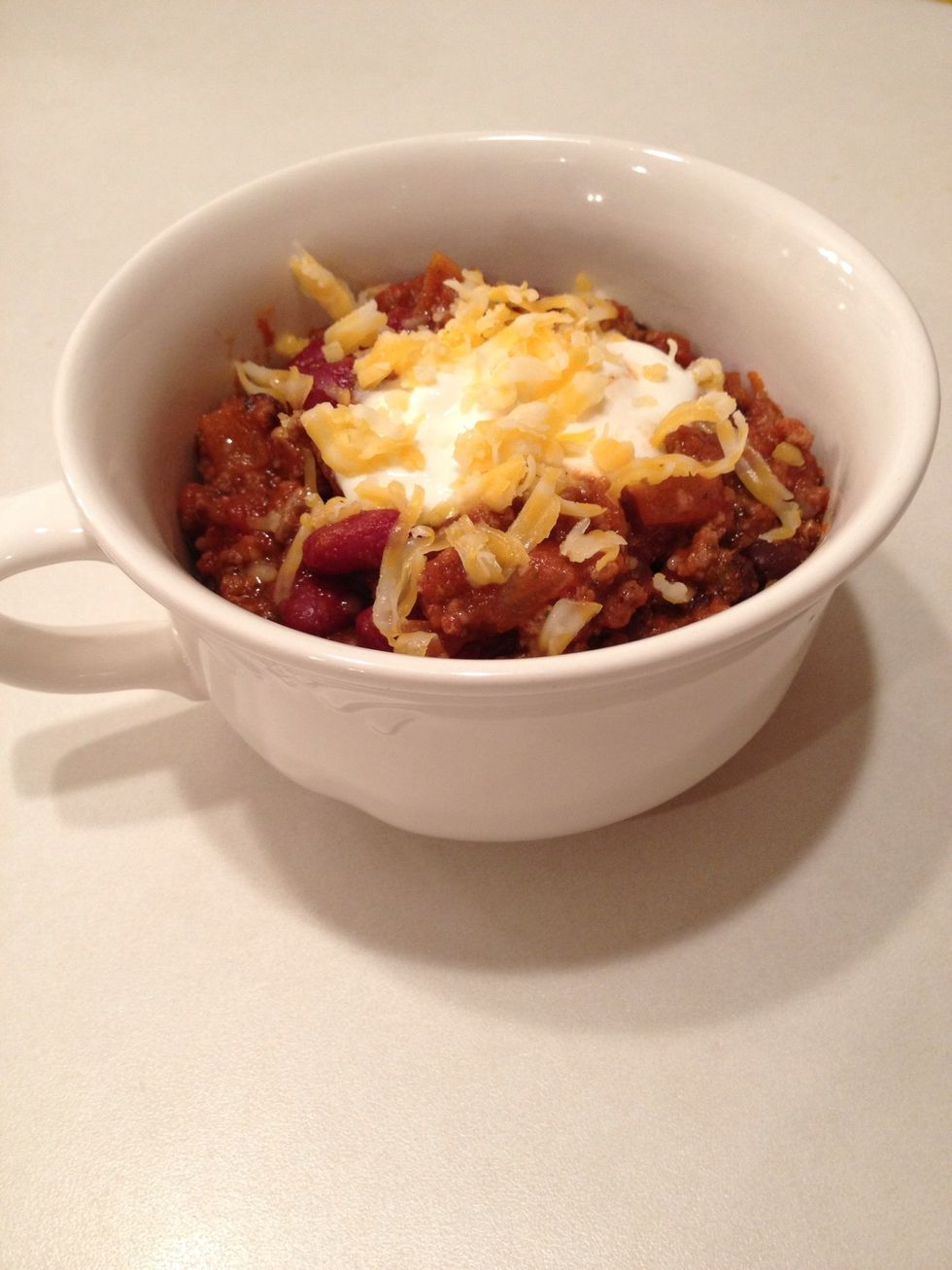 Top with sour cream and cheese. Serve and enjoy!
2.0lb Ground beef
1.0 Onion, chopped
1.0tsp Black pepper
1.0tsp Garlic powder
4.0tsp Chili seasoning
1/2c Spaghetti sauce
1.0 Jar salsa (8oz.)
1.0 Can of black beans
1.0 Can dark red kidney beans
Cheese (Optional)
Sour cream (optional)
Butter