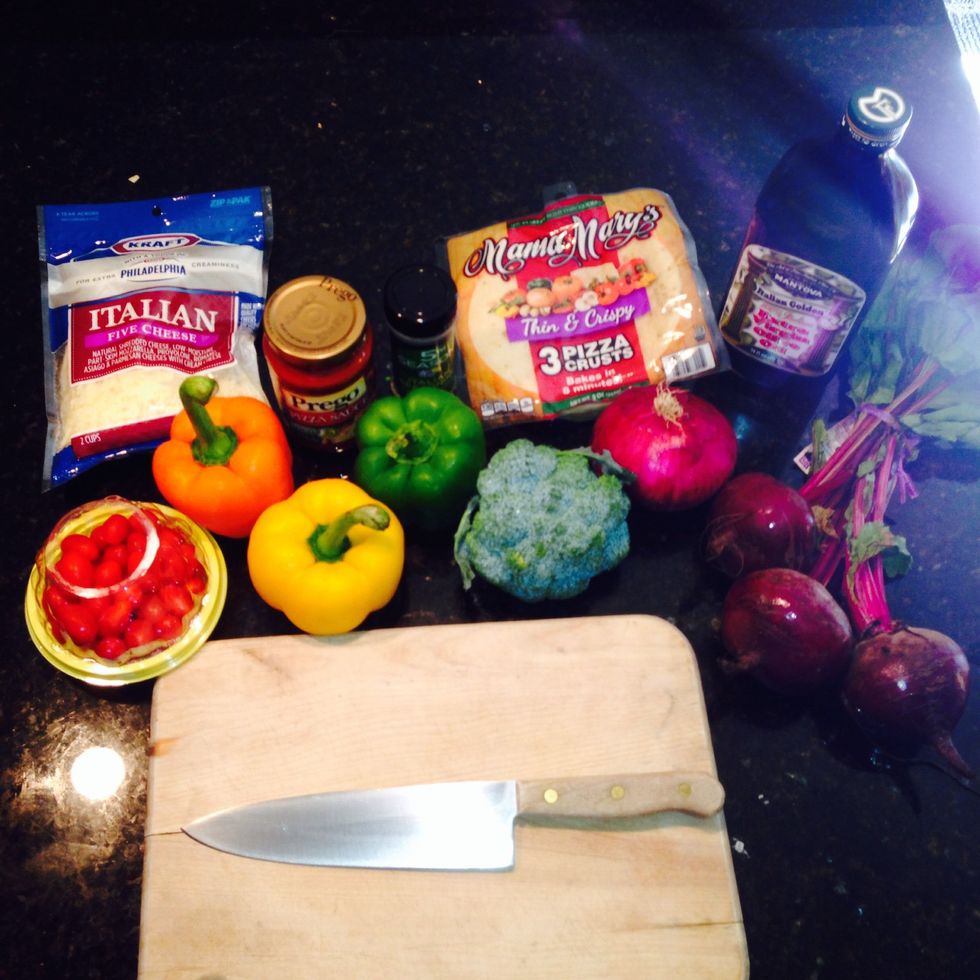 Gather supplies. You'll need about 6 different vegetables all the colors of the rainbow. Explore the produce section and pick your favorites, and use what you have.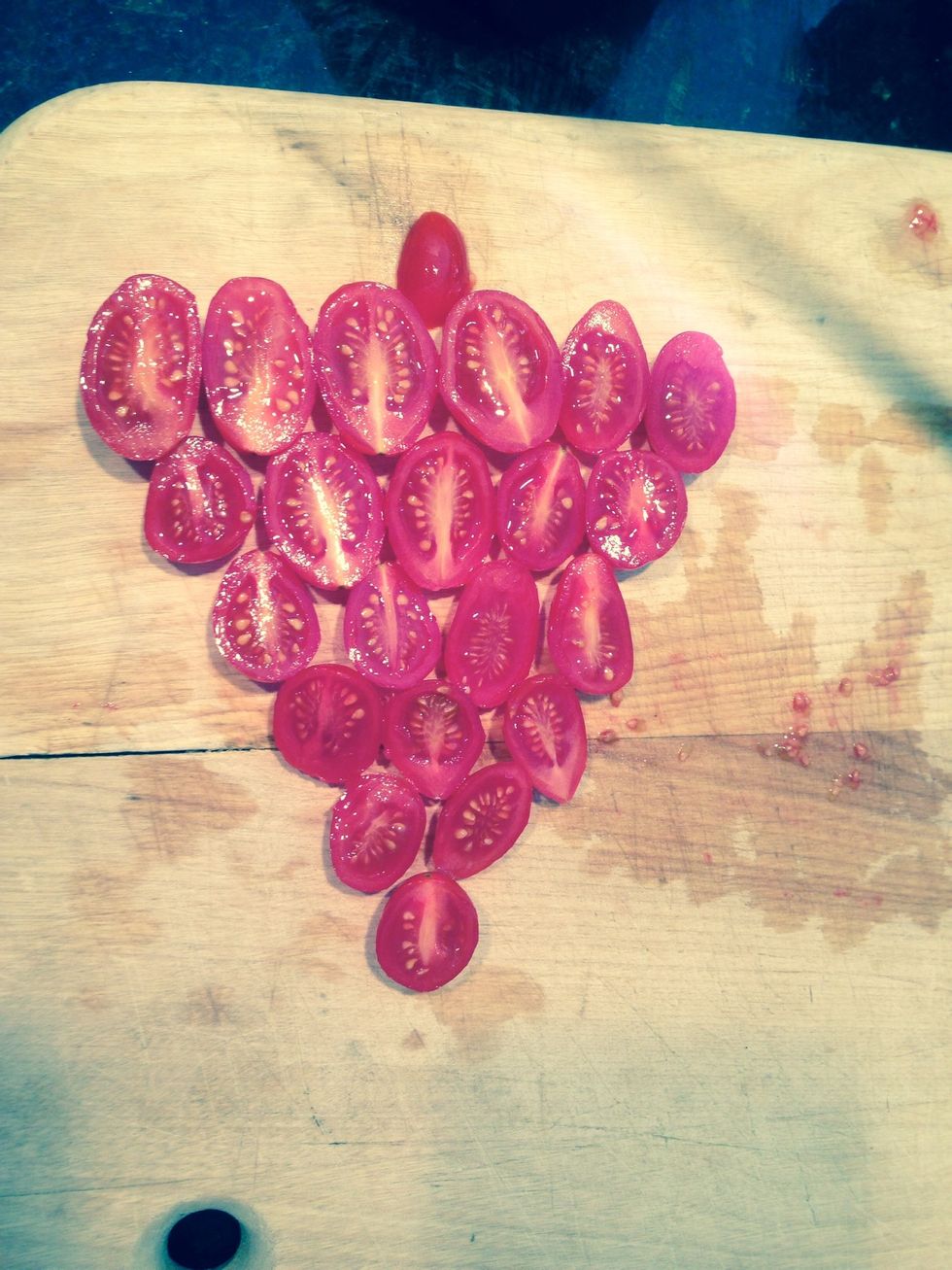 For red I used grape tomatoes! Halve them. Other option: red peppers, pepperoni.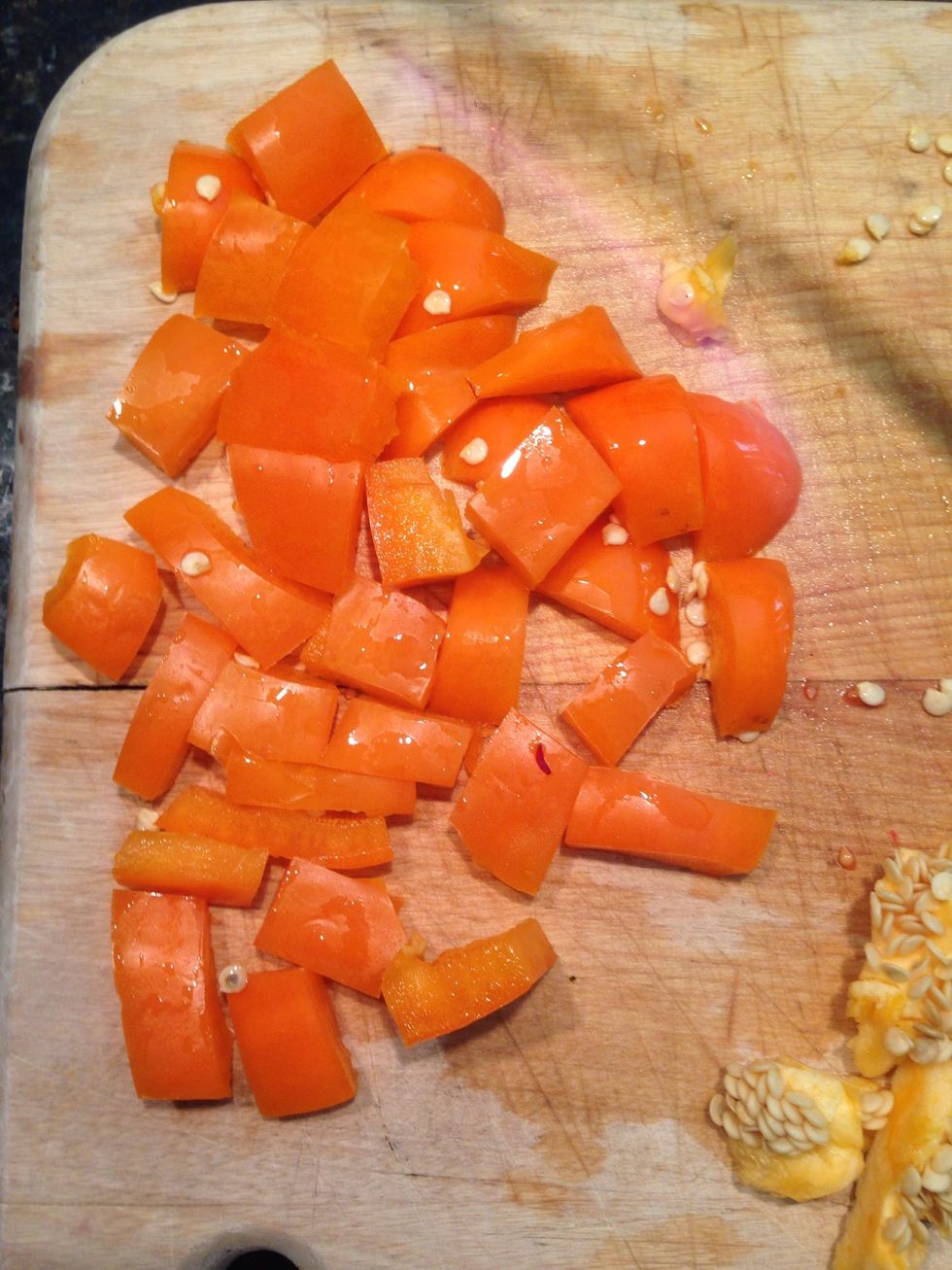 For orange I used orange peppers-diced. Other option: carrots.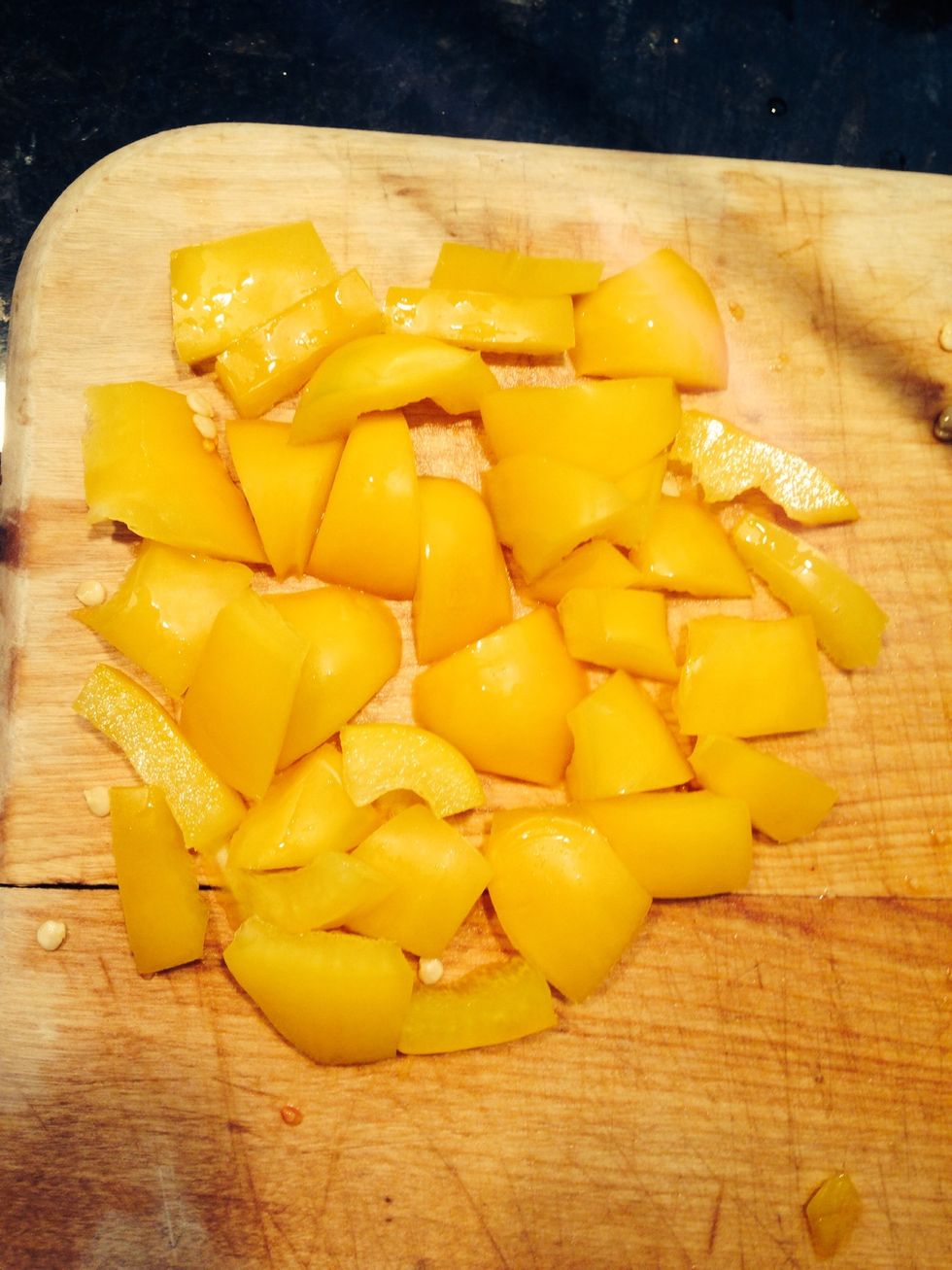 For yellow I used yellow peppers. Other option: banana peppers, corn.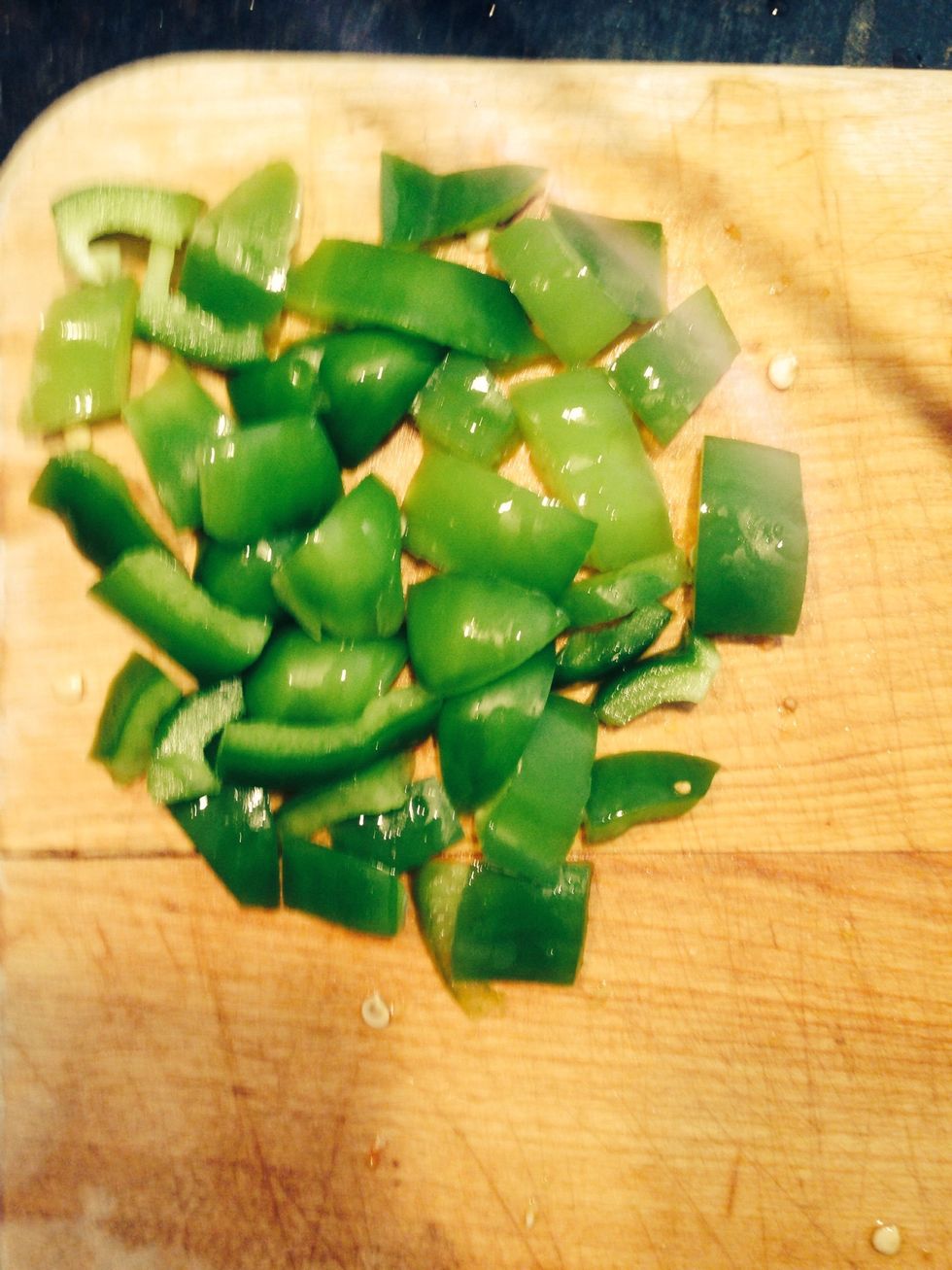 For light green I used green peppers. Other option: baby spinach, basil.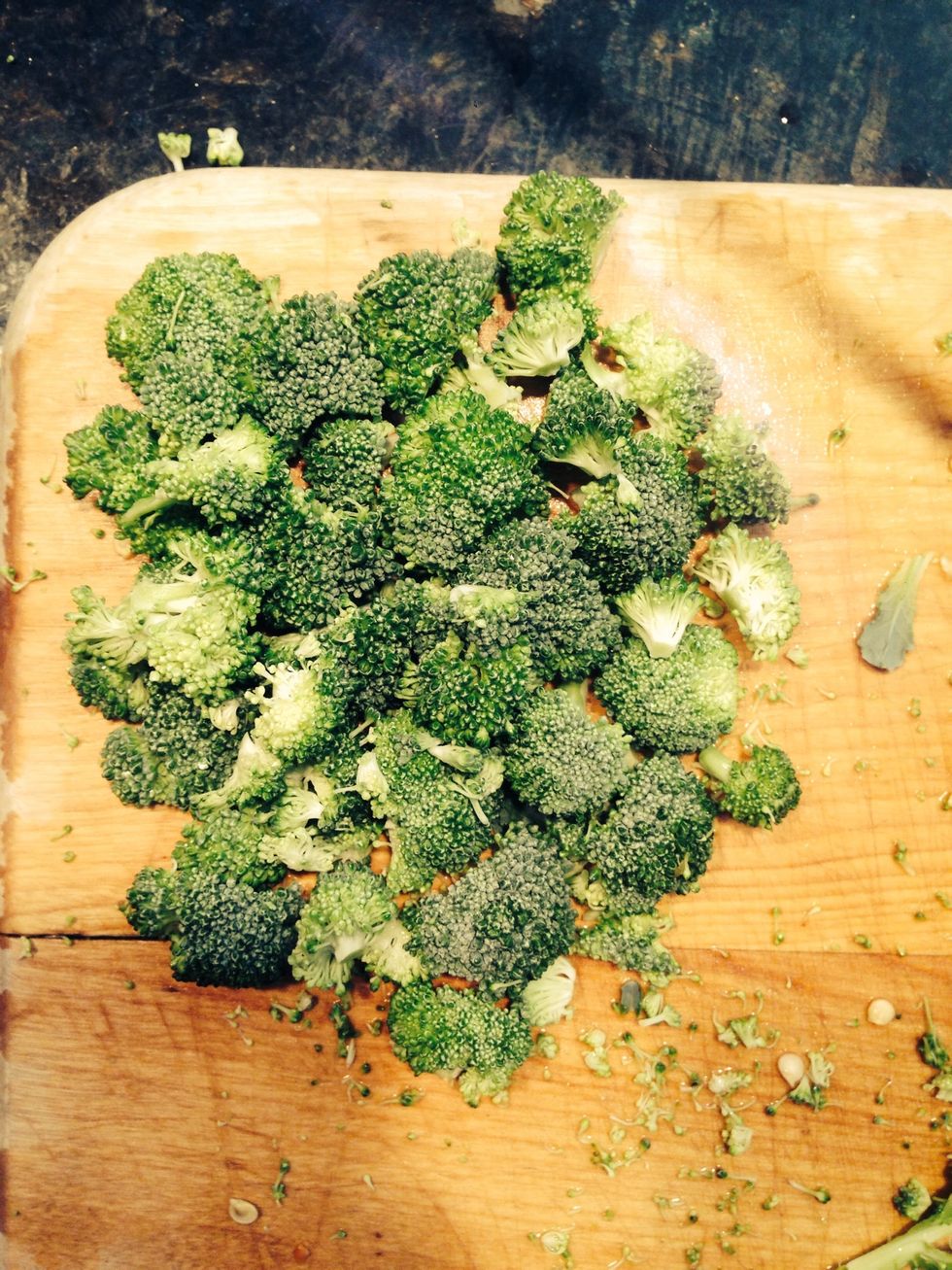 Dark green I used broccoli tops. Other option: kale, jalapeño.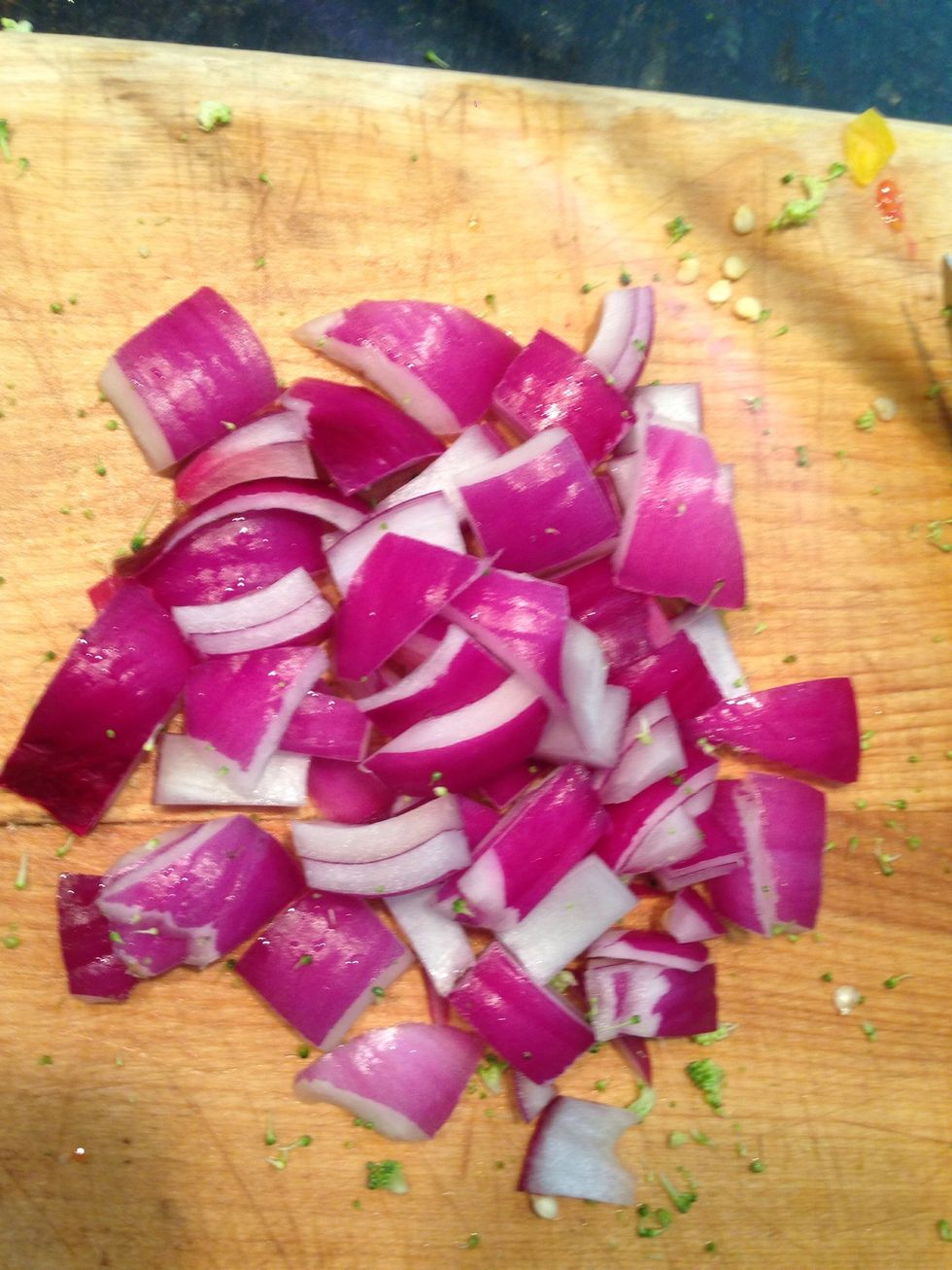 For purple I used red onion.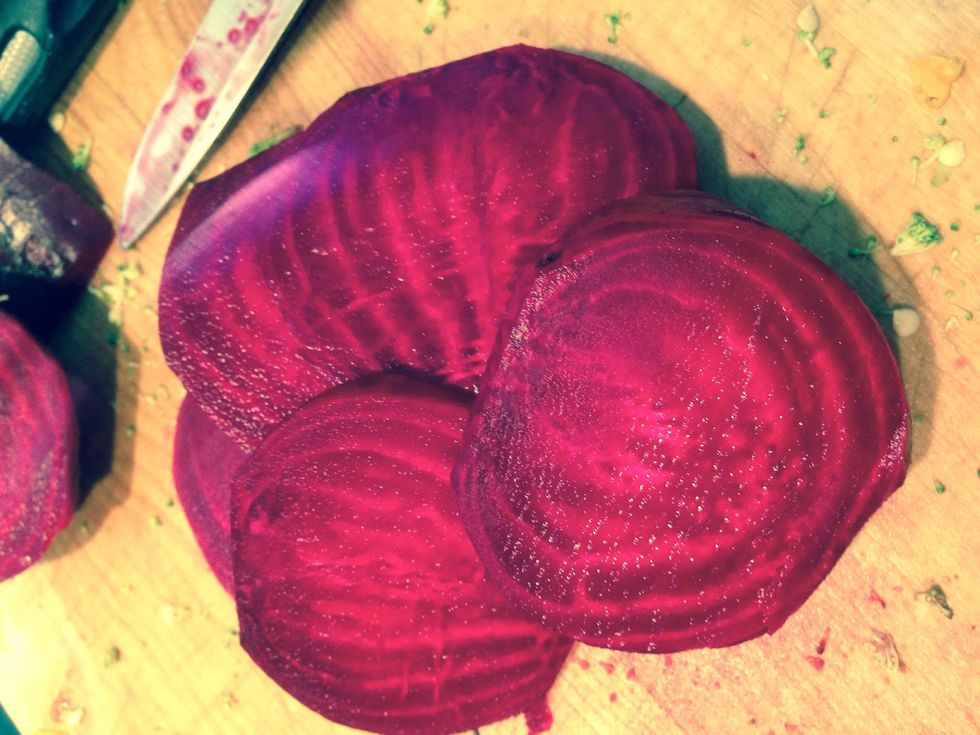 The ideal veggie for blue is purple potatoes, but I couldn't find any so I'm using beets as another purple.
Diced.
Lay your pre cooked base or dough, your choice, on your cookie sheet. Brush with Olive oil.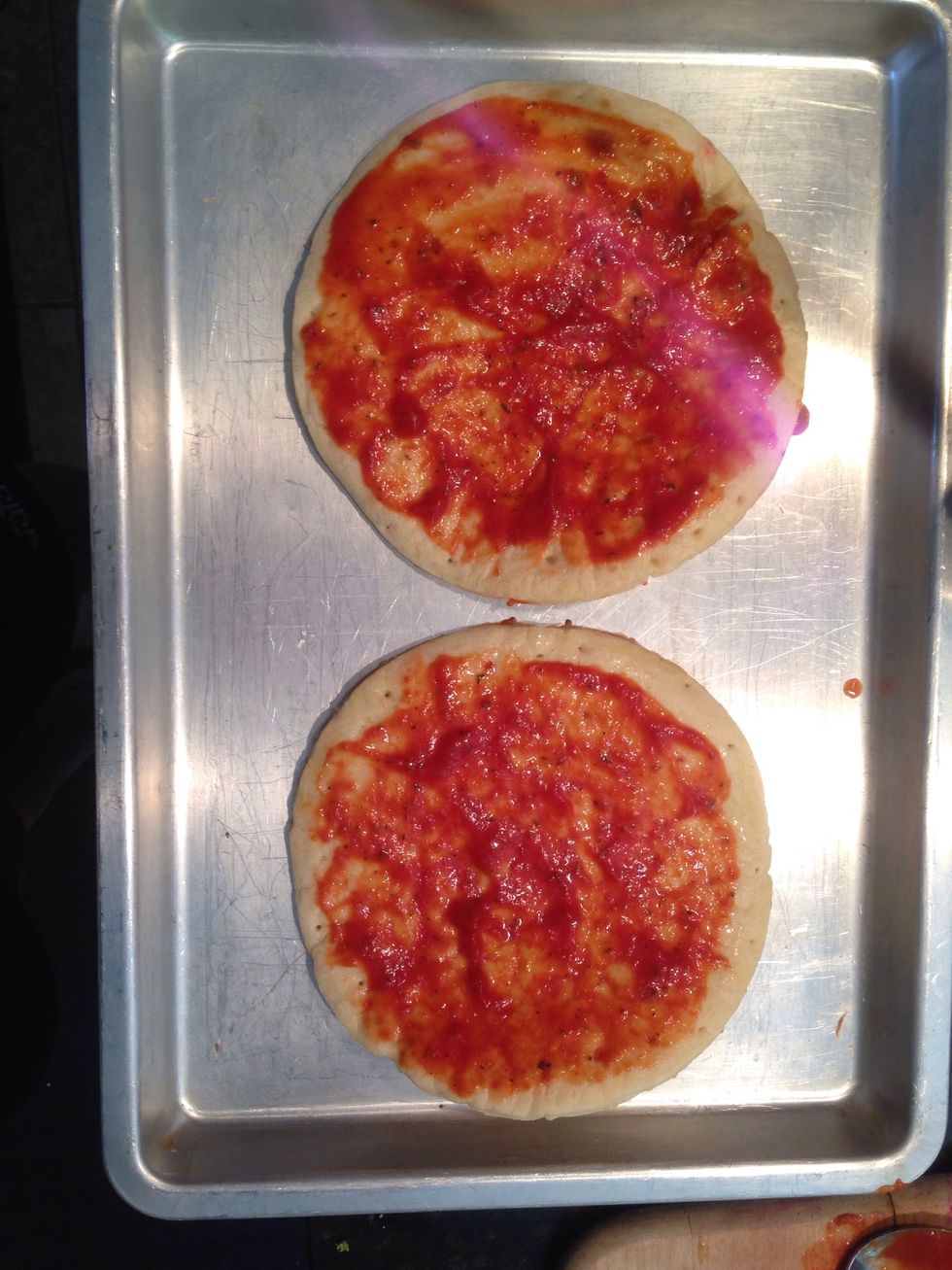 Add pizza sauce. You can also use pesto or Alfredo.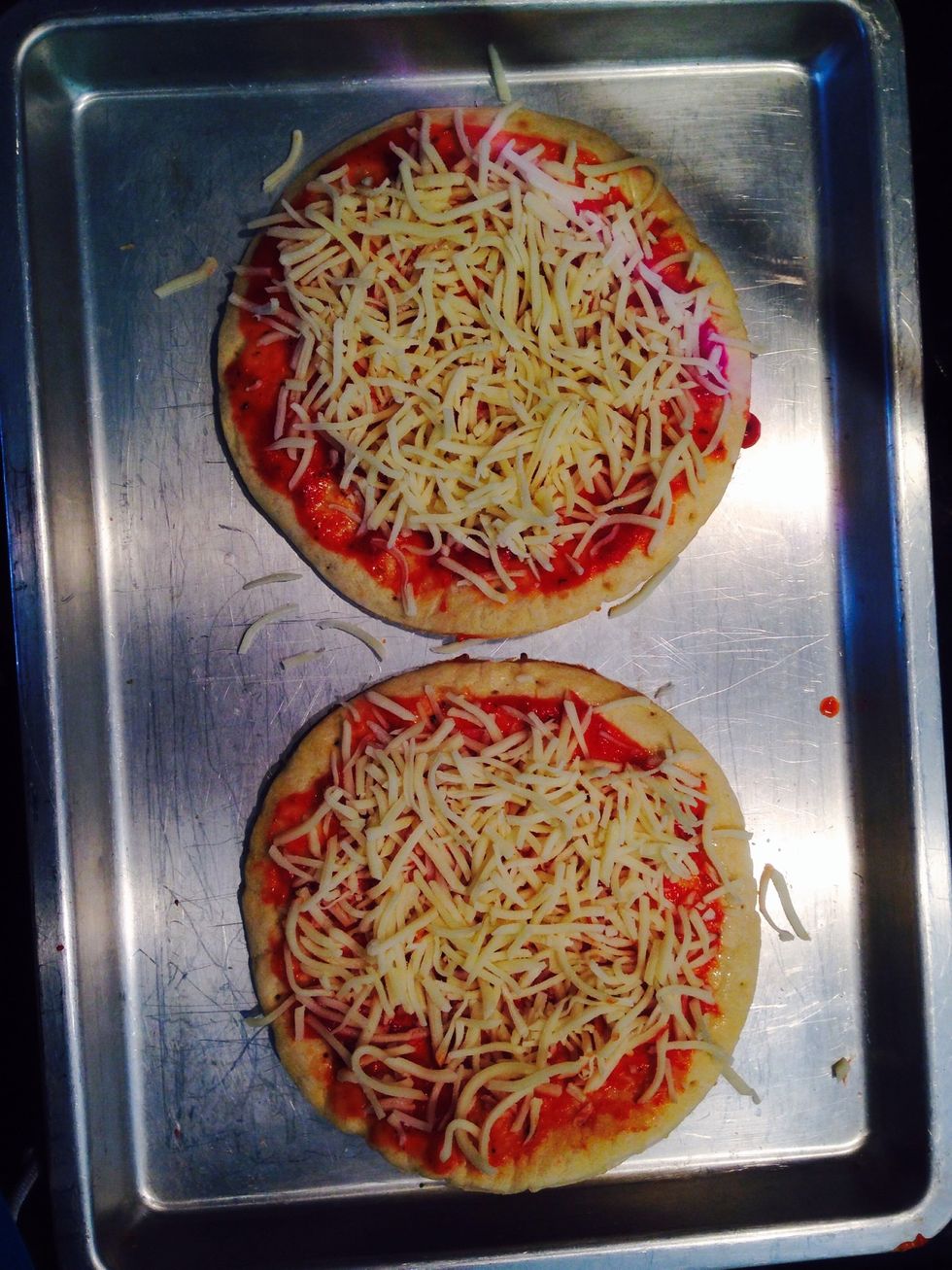 Don't skimp on cheese, it will hold all those veggies in place.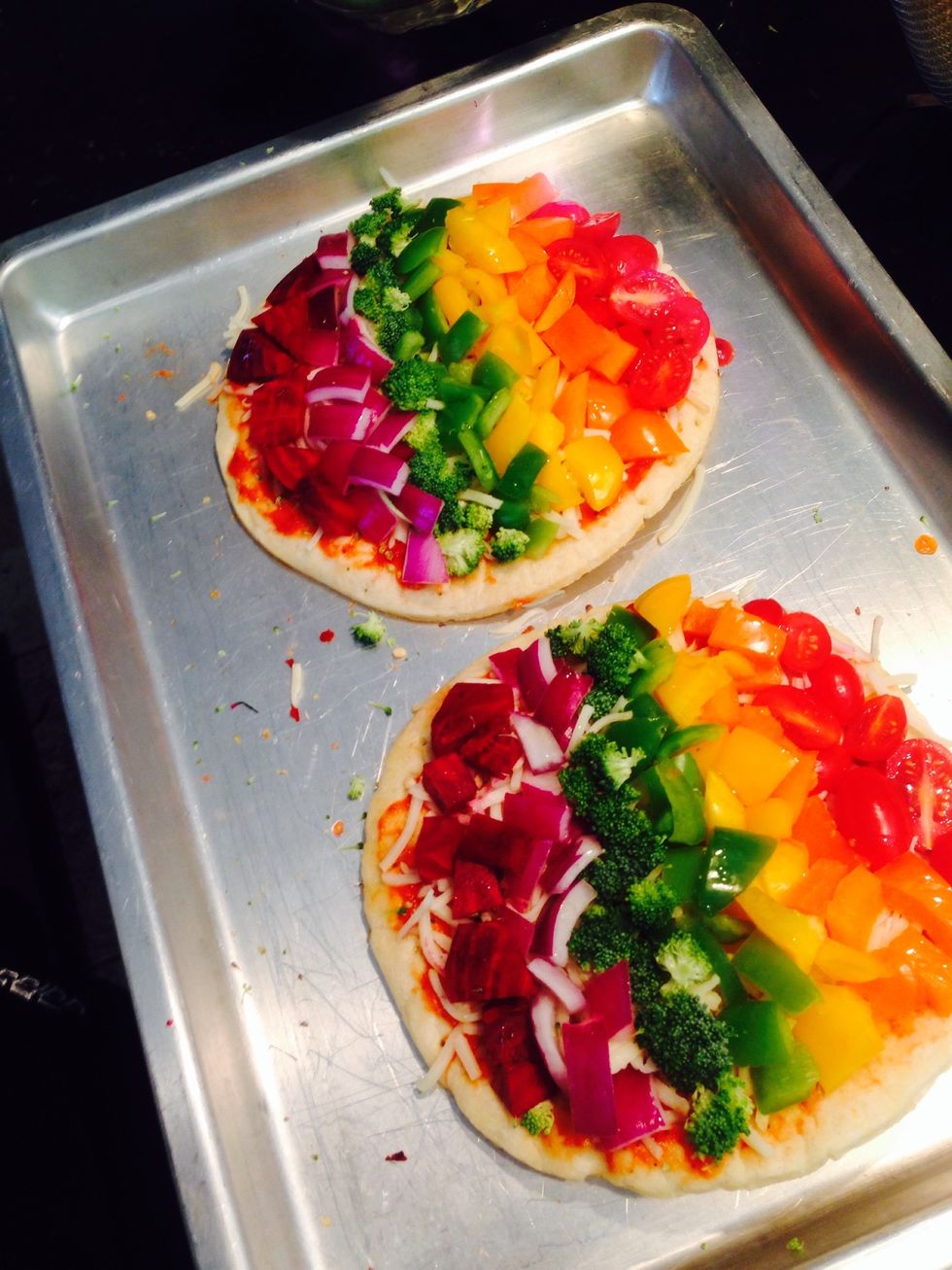 Layer veggies in rainbow order, have fun!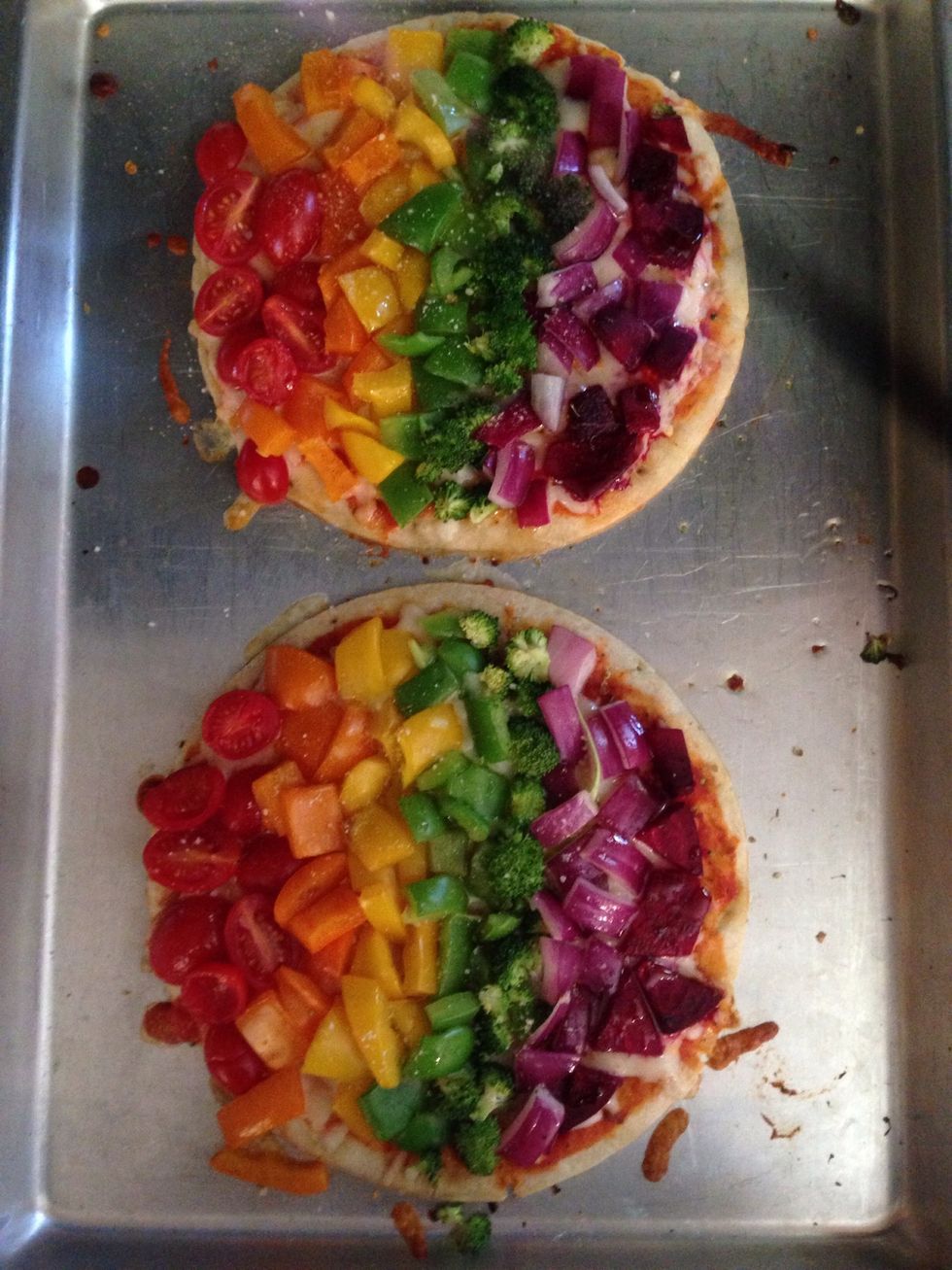 Mist with Olive oil. If you don't have a mister than you could toss them in Olive oil before hand. Also add seasonings now. Cool according to dough's instructions.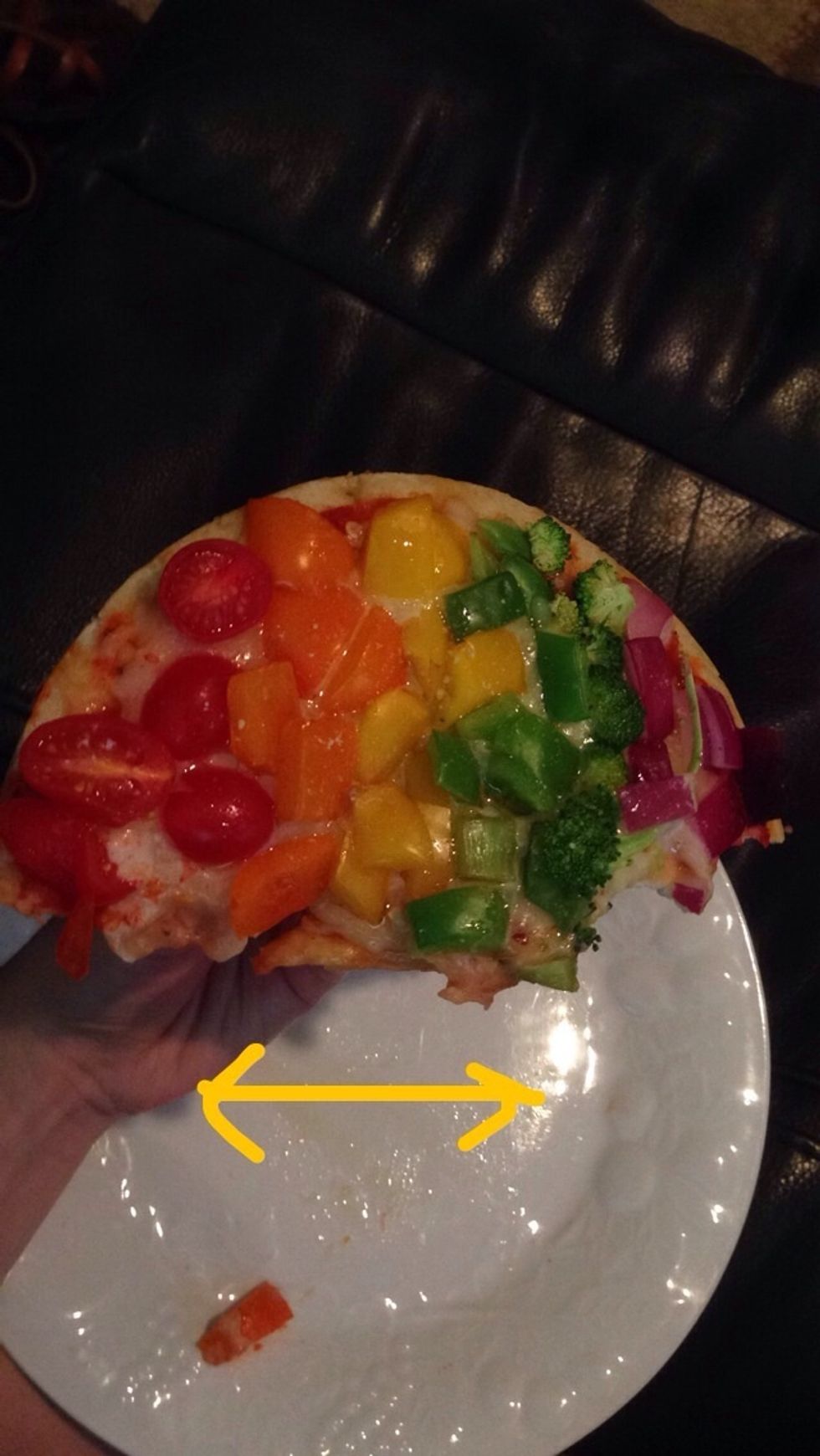 Best way to eat is to cut in half and eat from side to side like corn on the cob so you get a new veggie in every bite!
Thank you and enjoy! Please comment if you have any other ideas for veggies of different colors!
Pre cooked pizza
Pizza sauce
Olive Oil
Seasonings
Various Vegetables
Brooke Evans
Let us be consumed with the creator of all things rather than with the things he created.\n Tov Meod