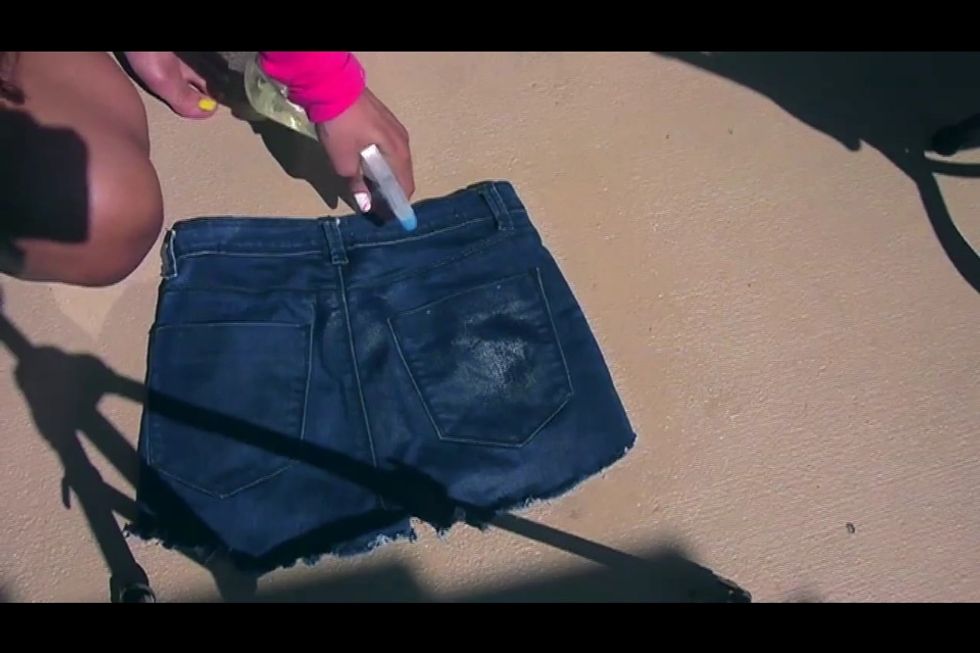 Start off by filling your spray bottle with bleach and spraying your shorts.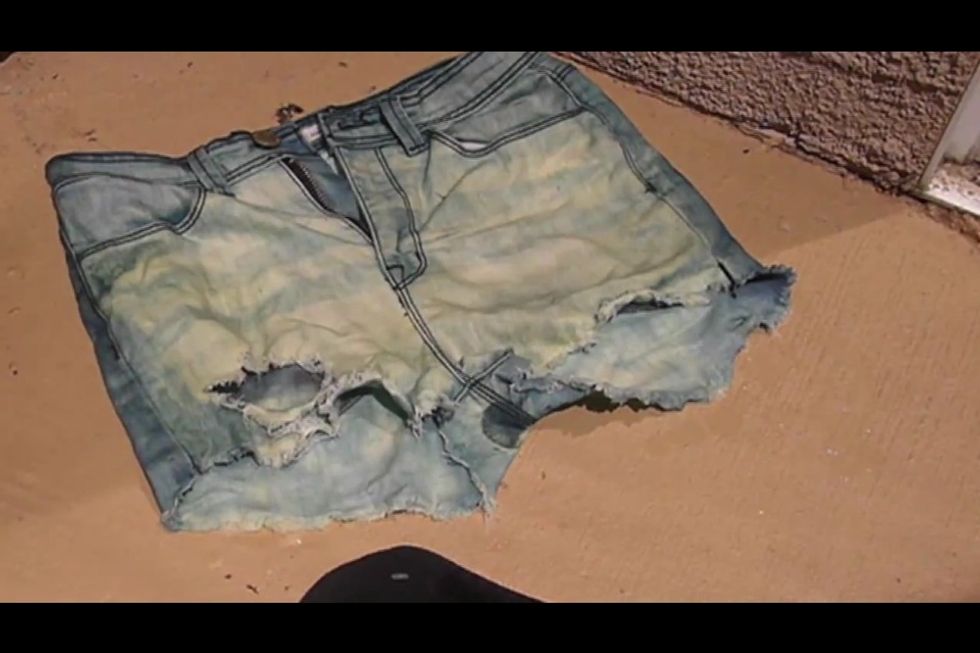 They should look similar to this.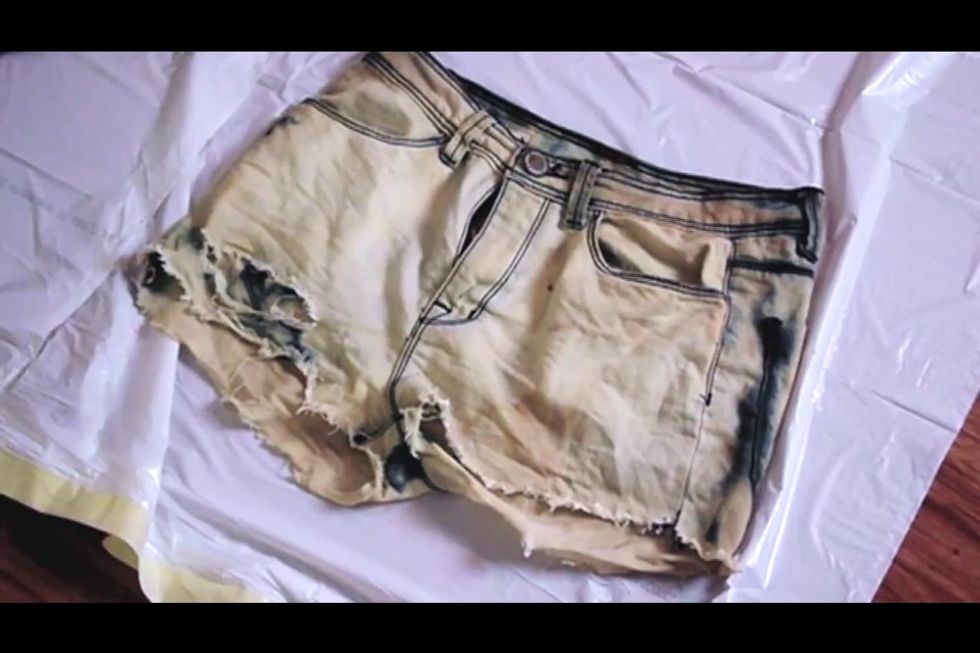 Or this....
Next you wanna get your tiedye kit.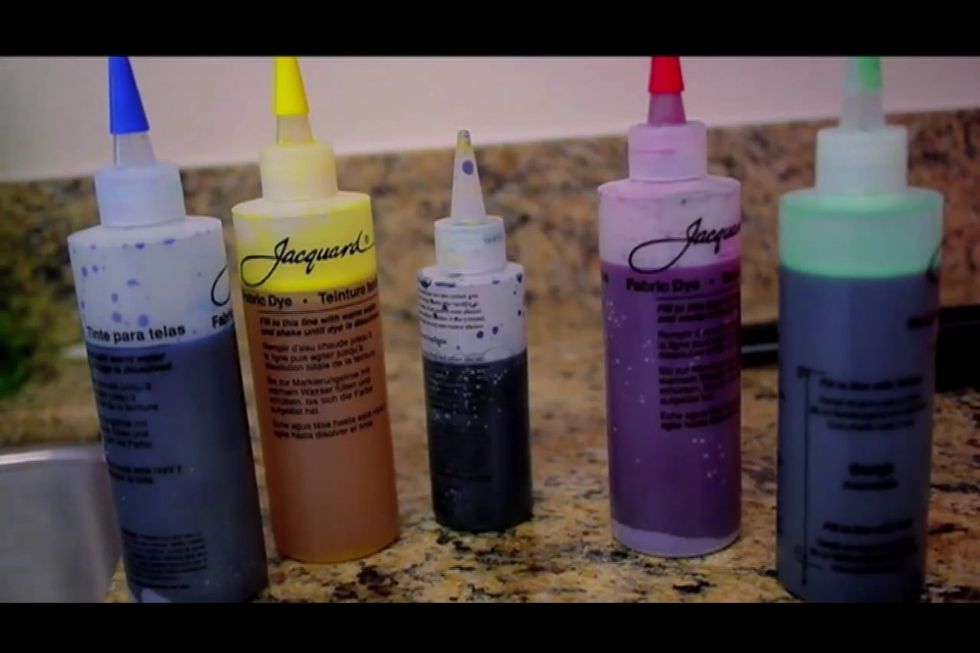 Follow directions on YOUR kit to make the colors.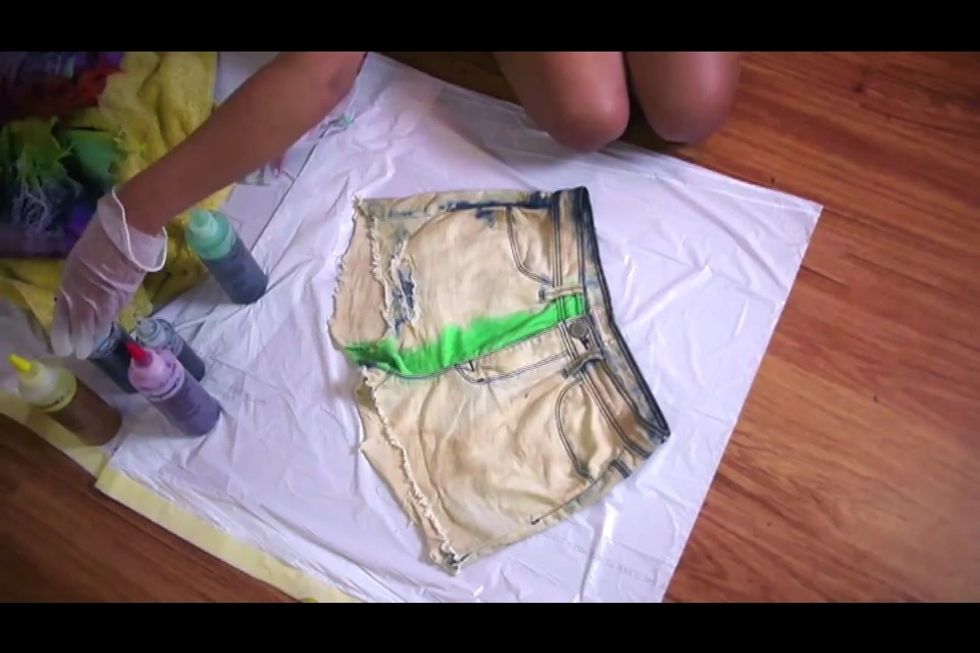 Start off with green in the middle.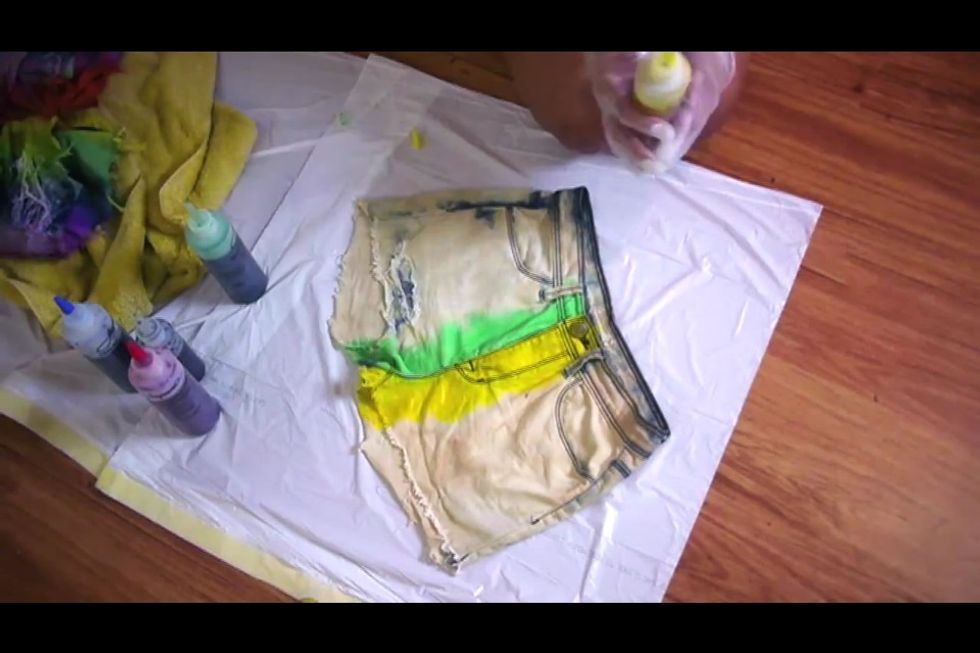 Beside it add yellow.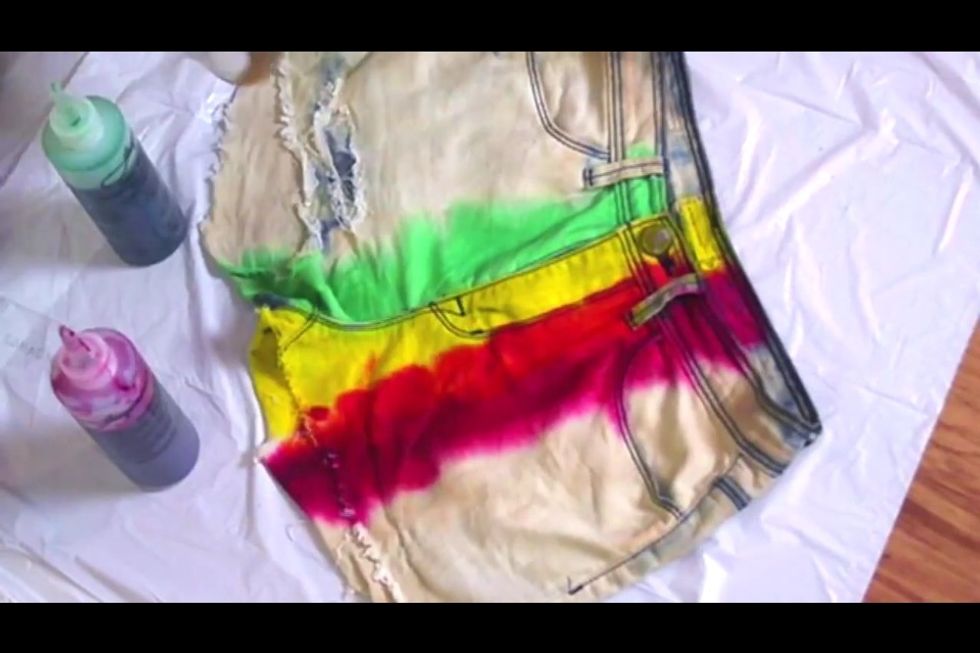 Then orange and red.(i mixed red and yellow because I didn't have orange.)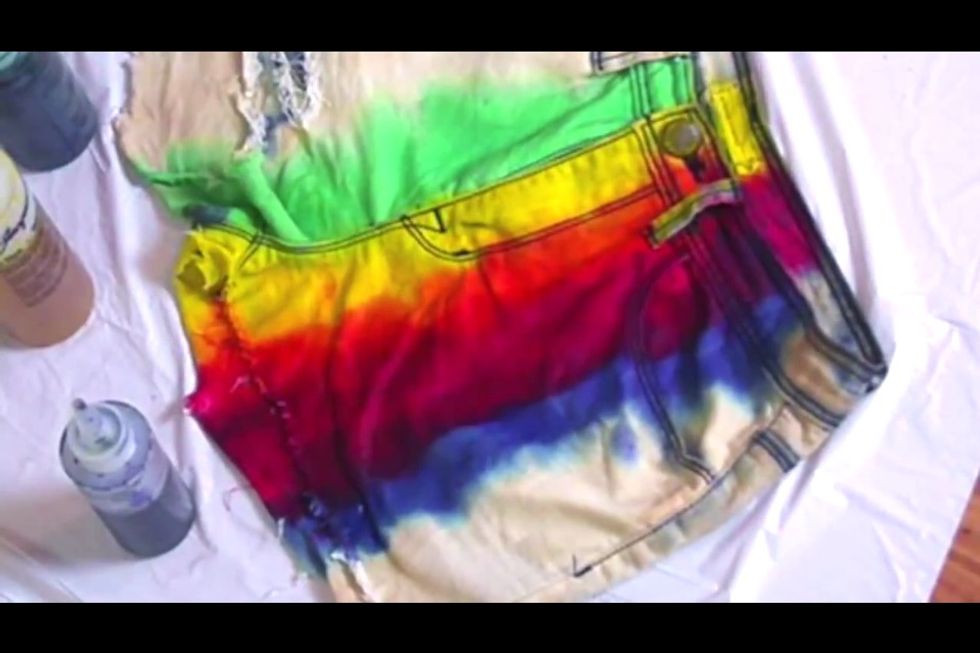 Next I am mixing red and blue to create purple.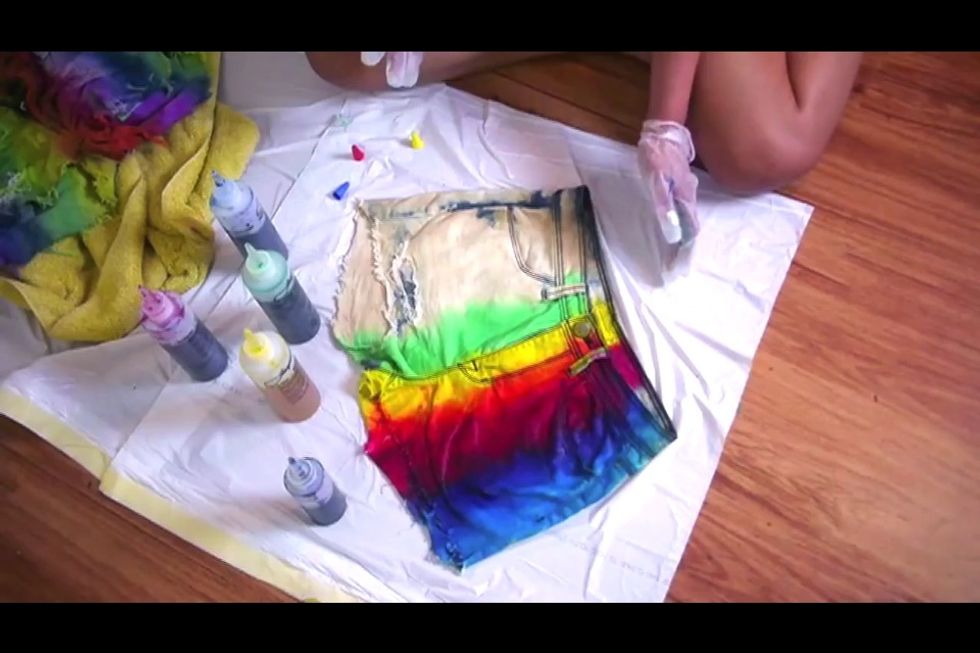 Then filling the rest of that side with blue.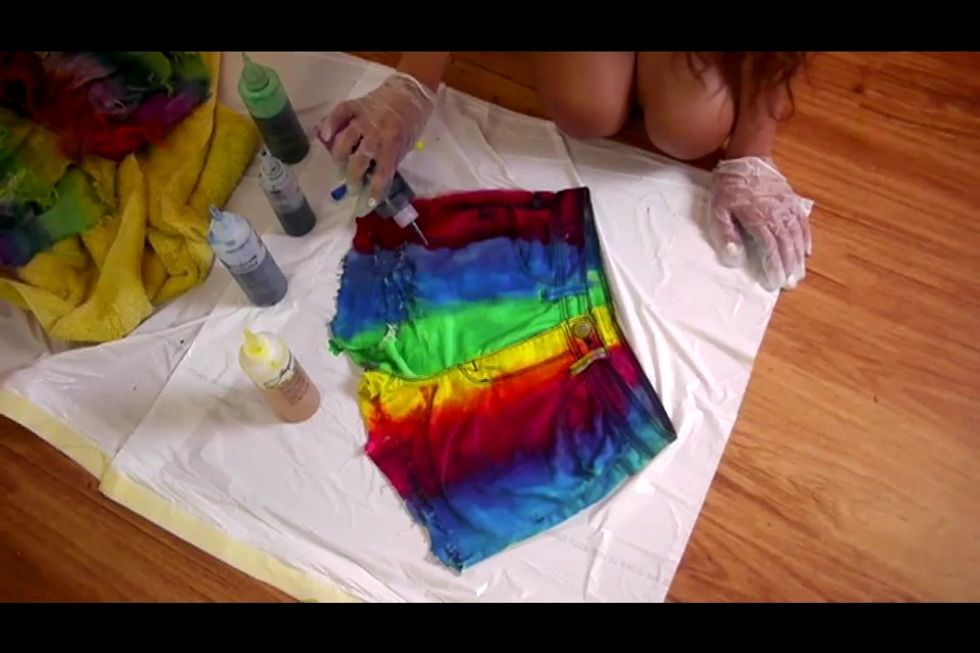 On the left side i am using blue and red.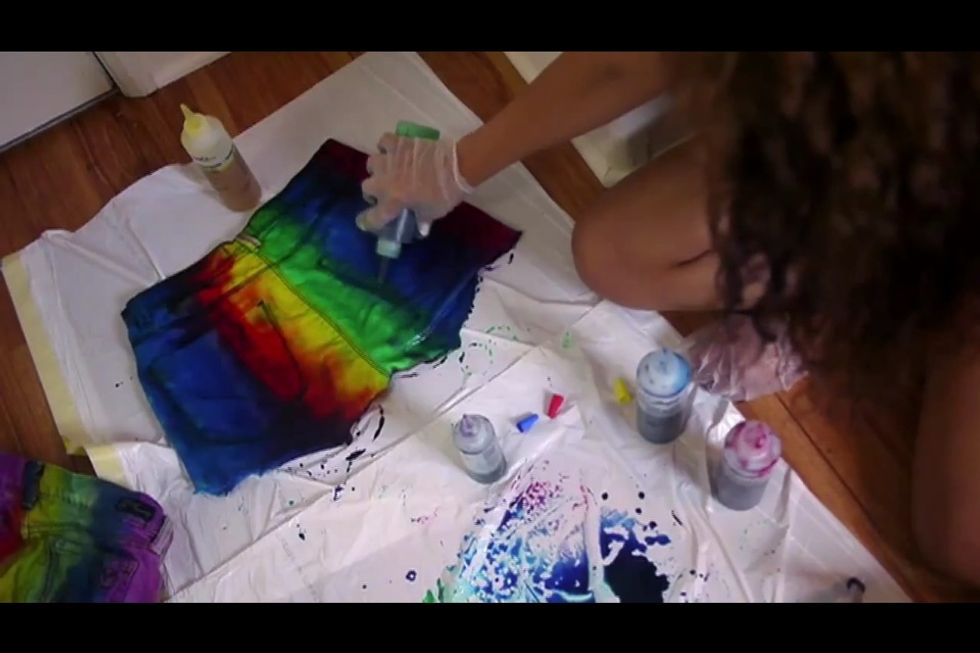 Turn your shorts over and just go over the colors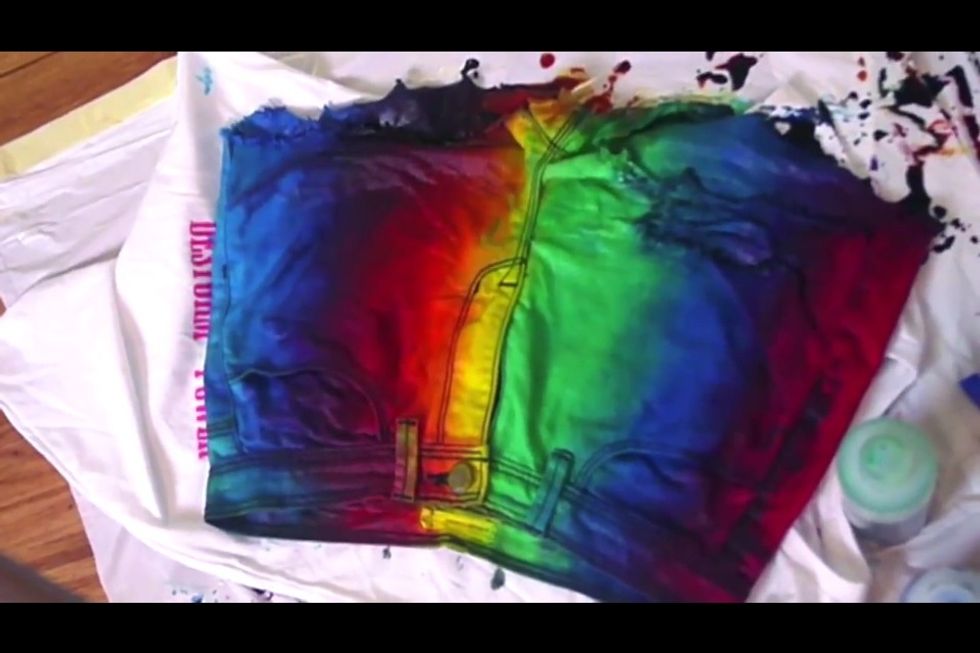 This is what it should look like afterwards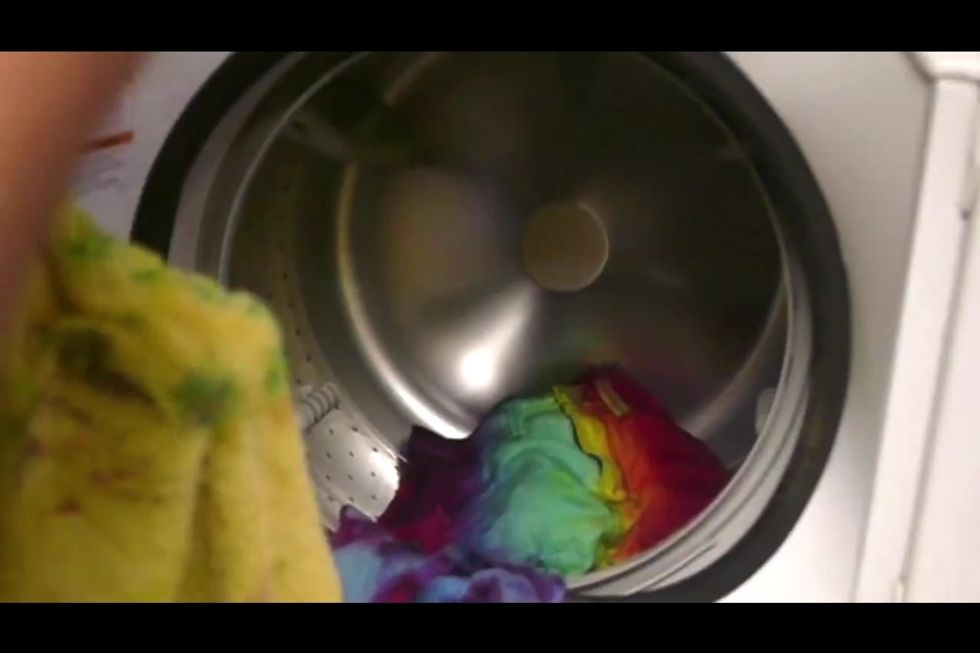 Then let them completey dry for a day and stick them in your washer.
Tie Dye Kit
Bleach
Spray Bottle
Shorts
Plastic Bag