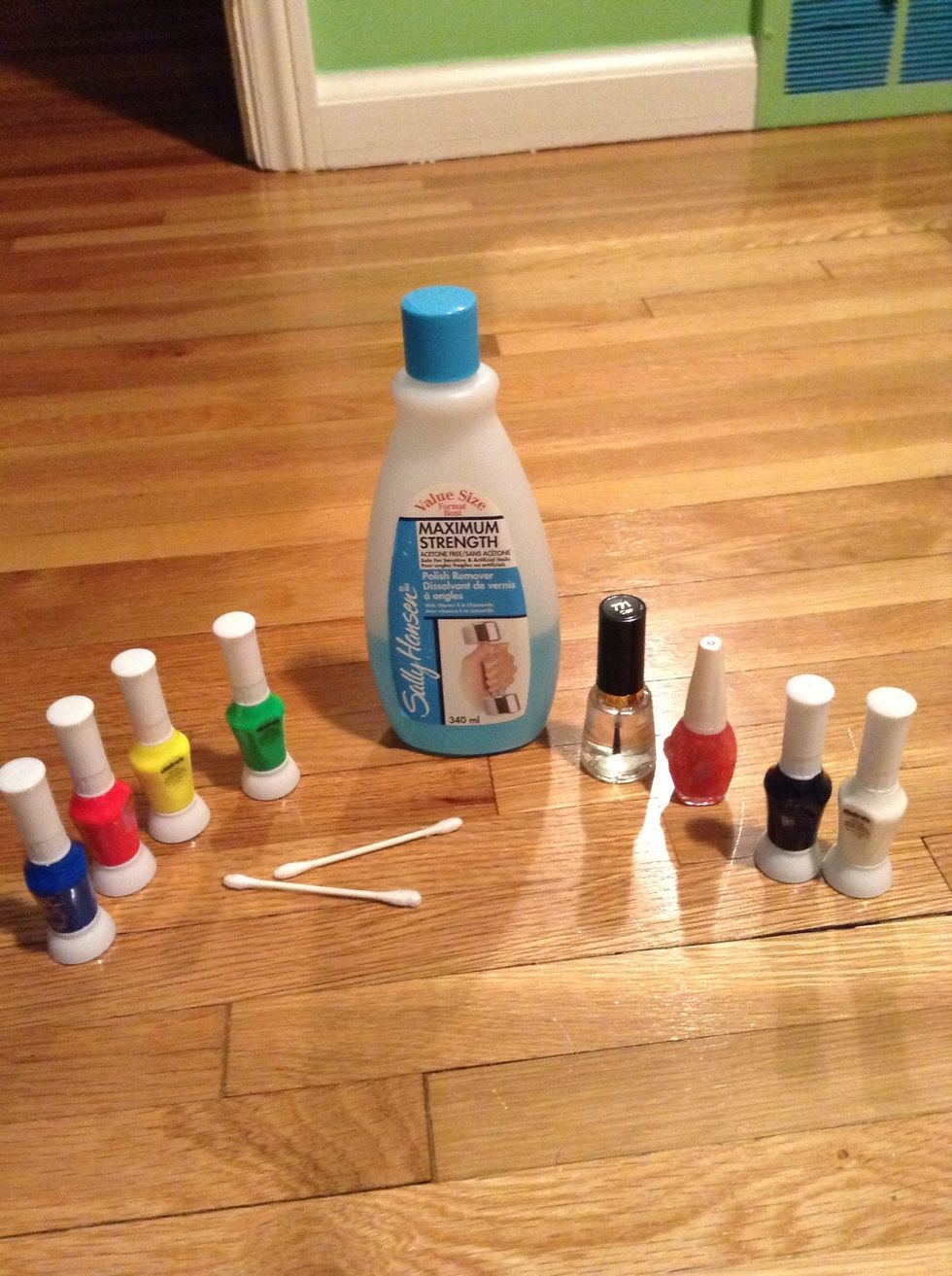 Gather your supplies (black or white, doesn't matter) (glitter is optional)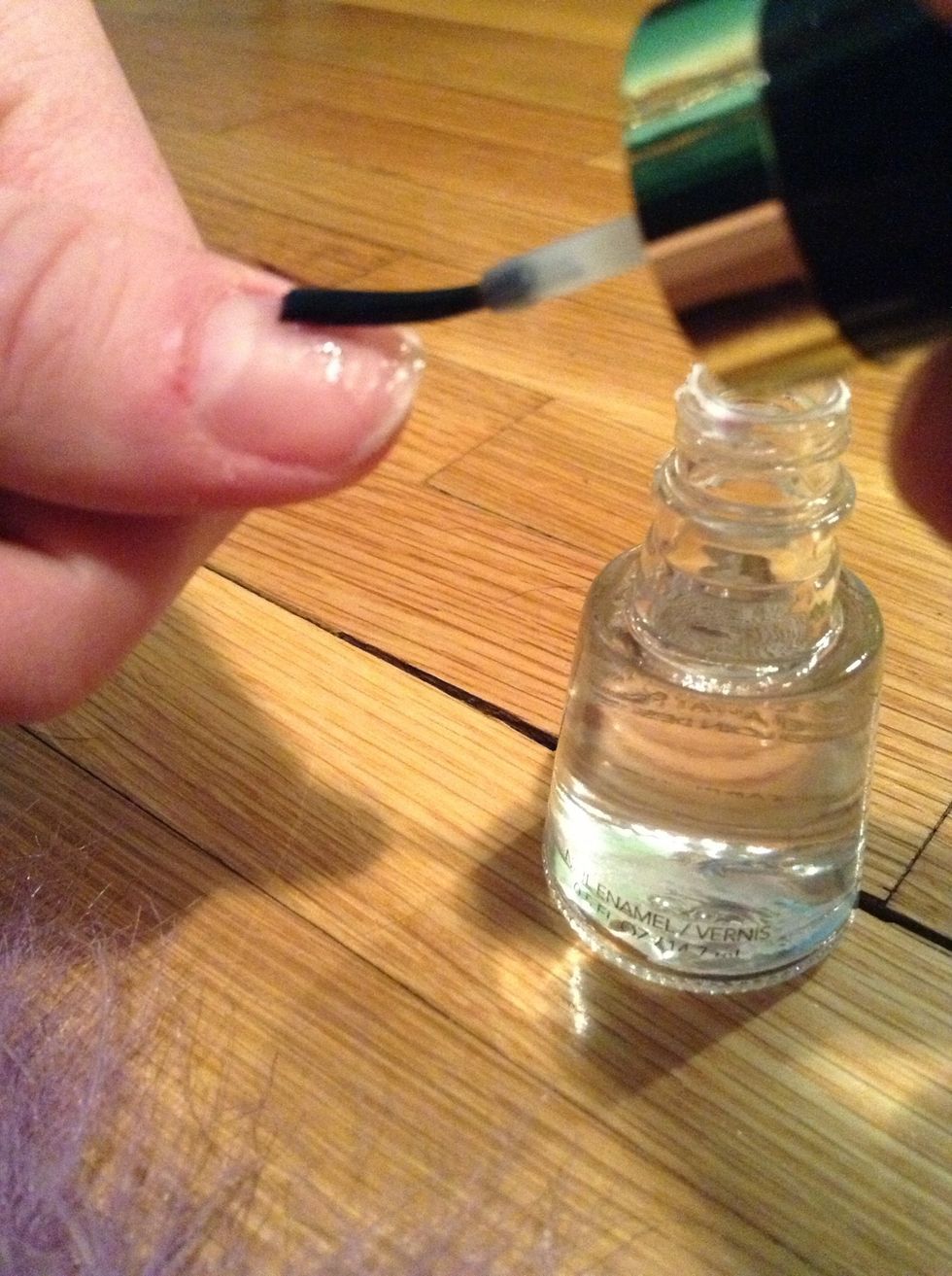 Apply clear polish for base coat
Put your first stripe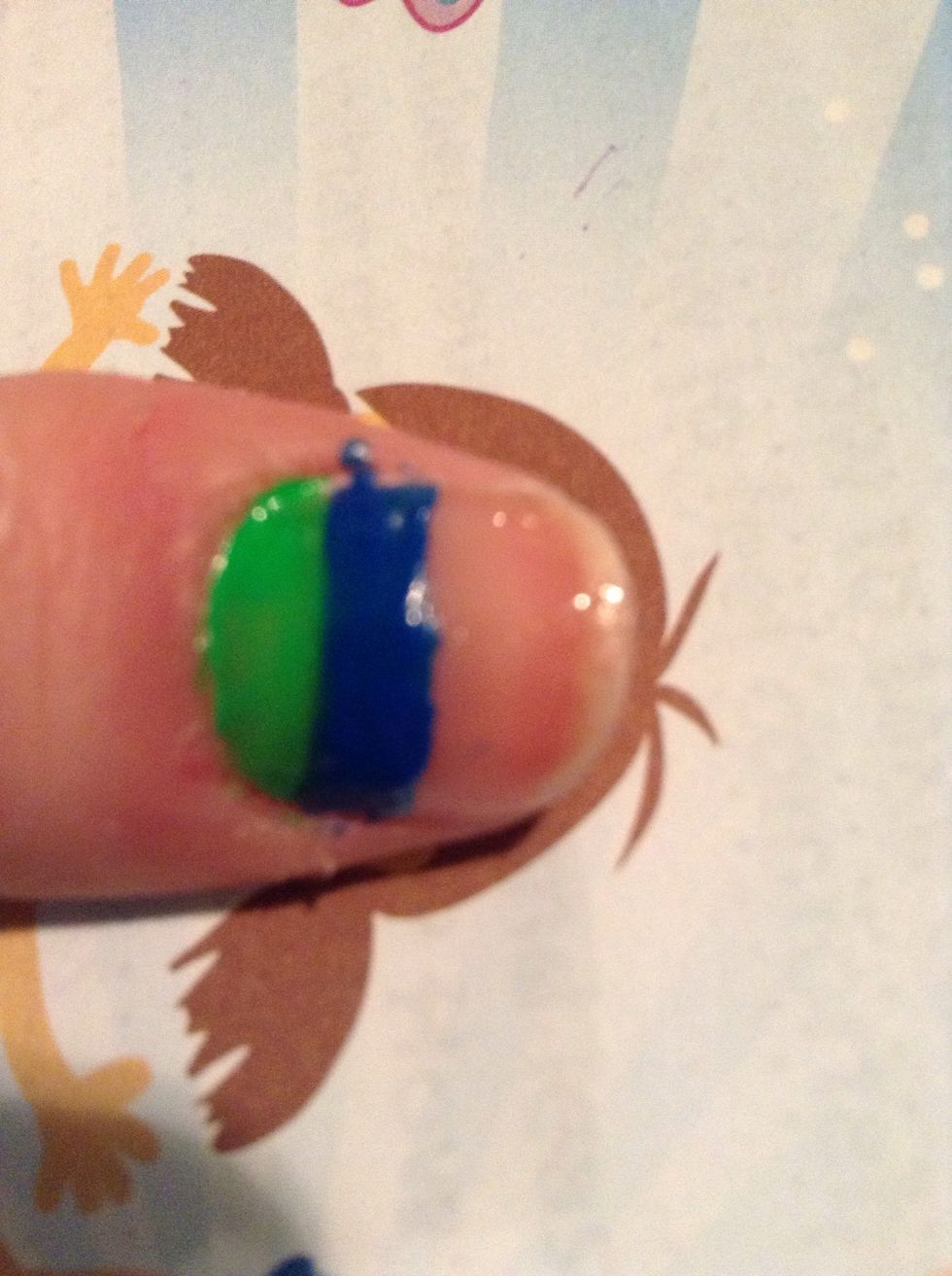 Add the blue
Now yellow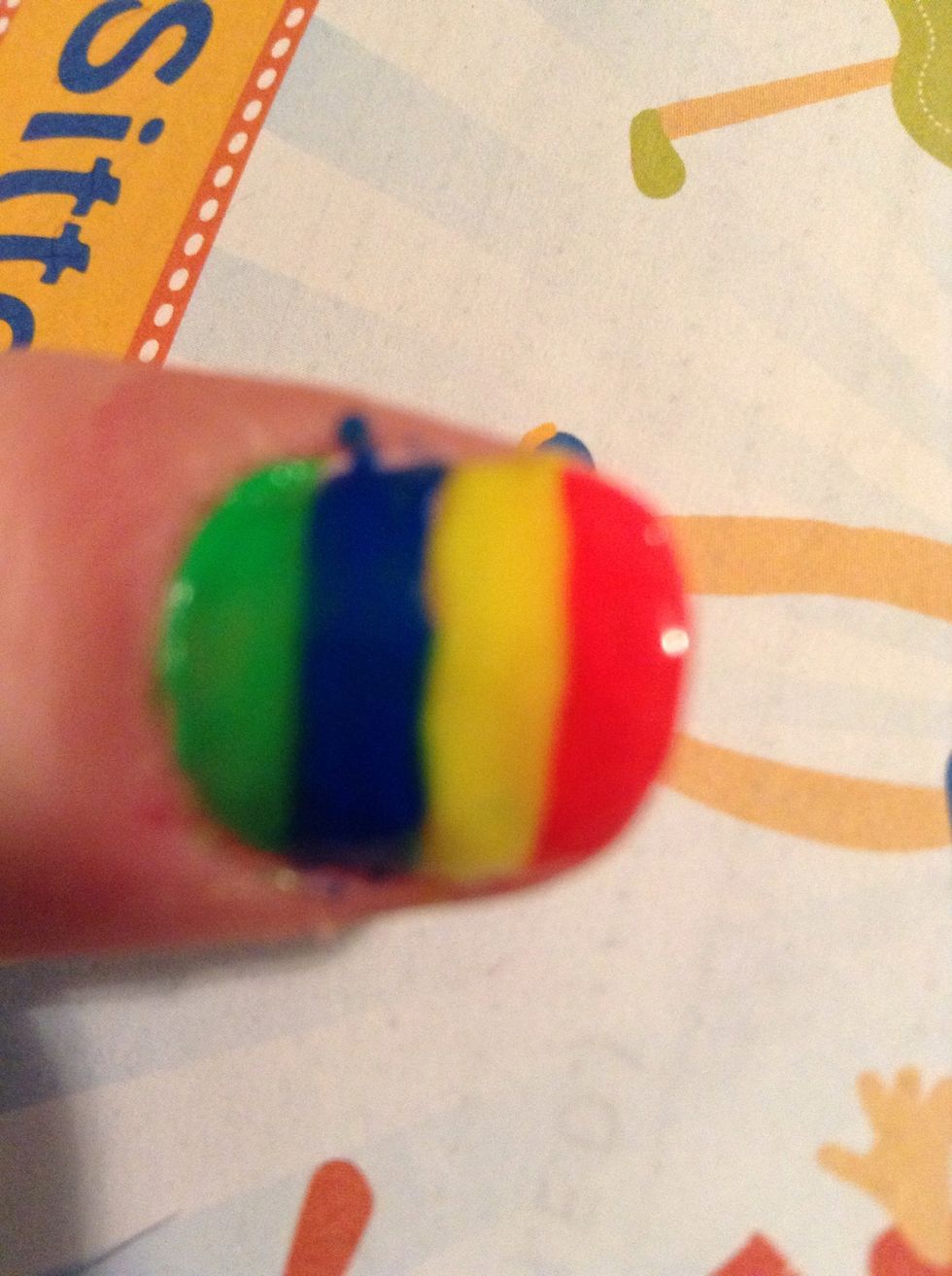 And the pink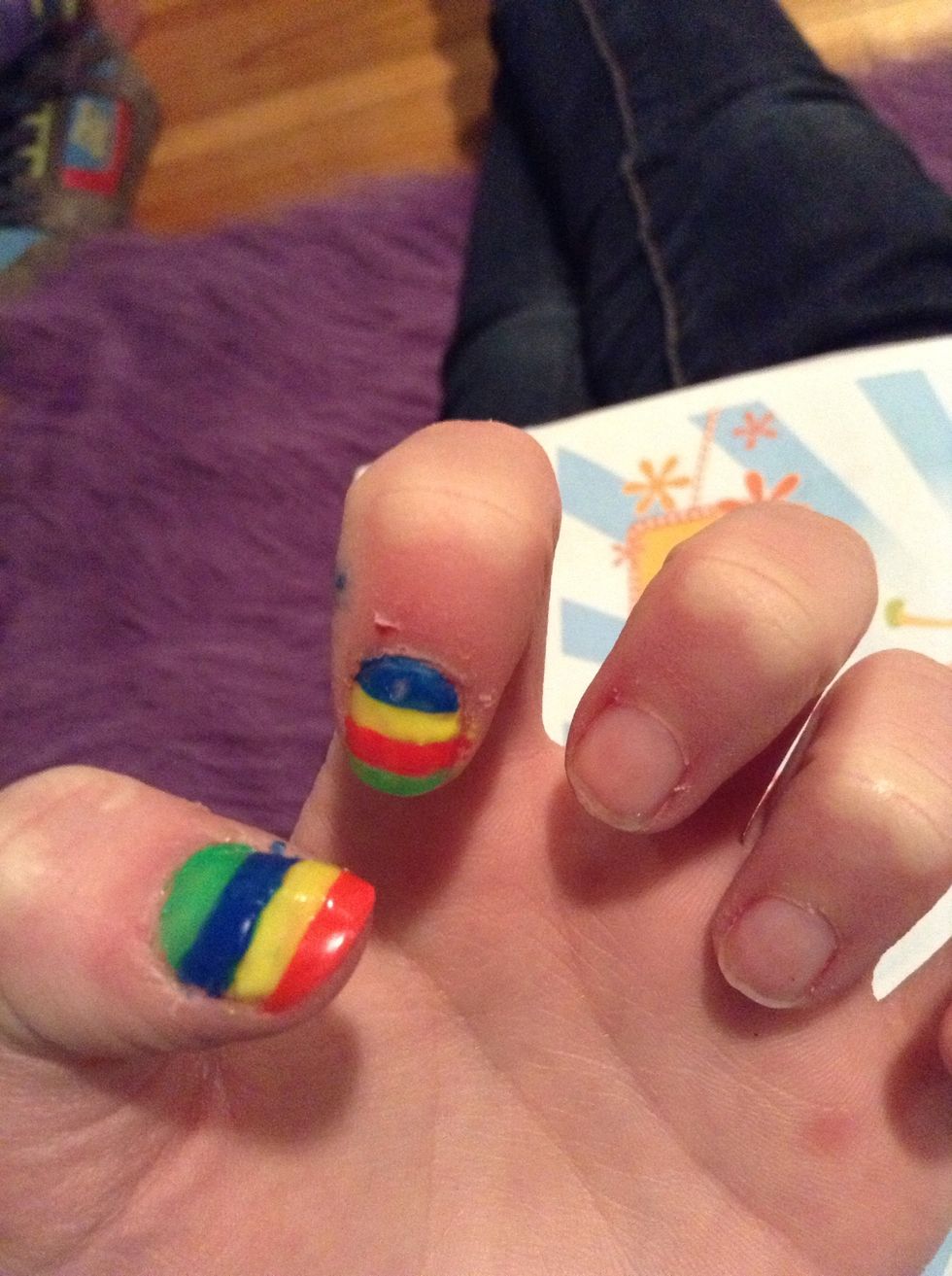 Change the order of colour if you want.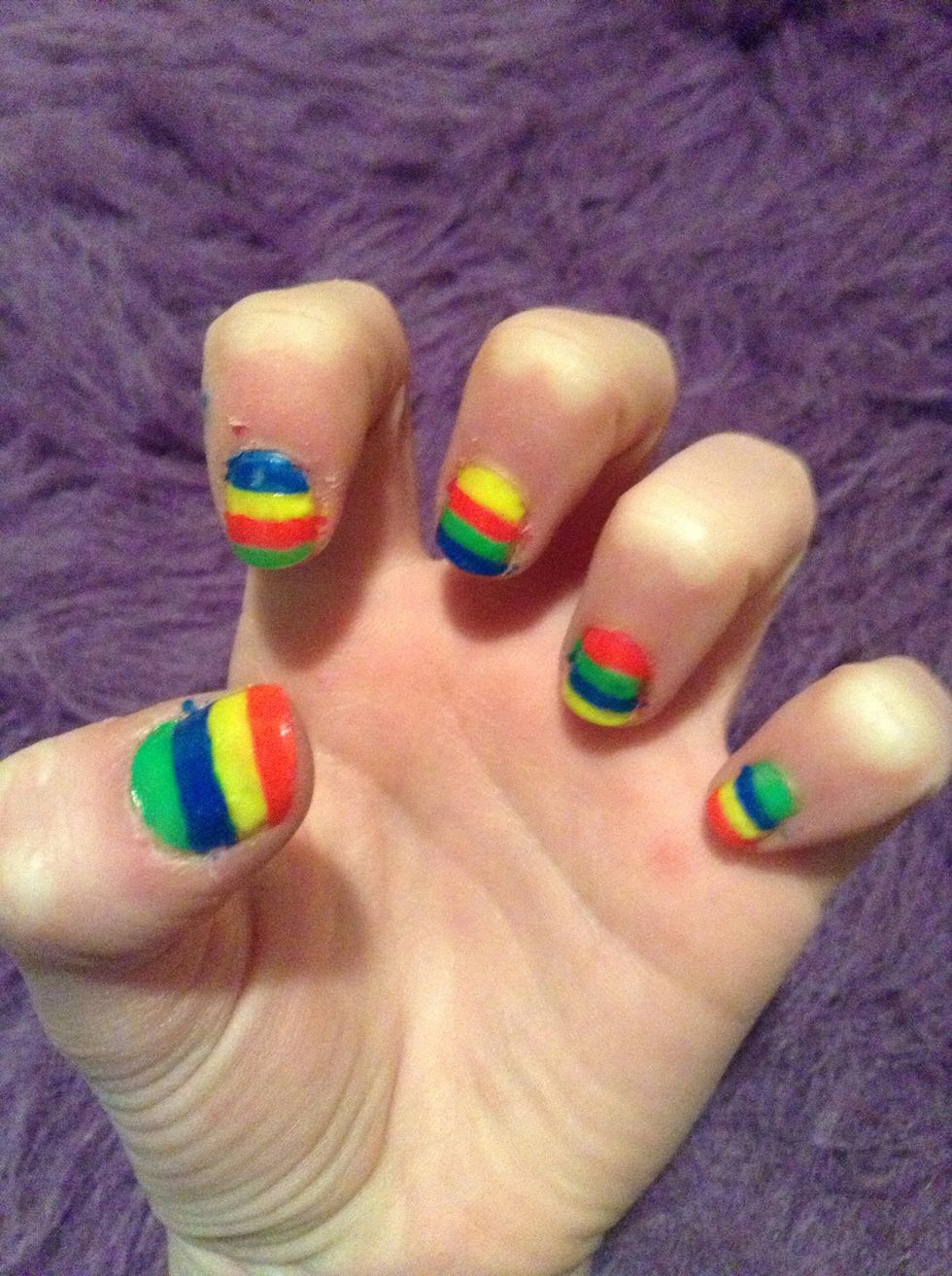 Done:)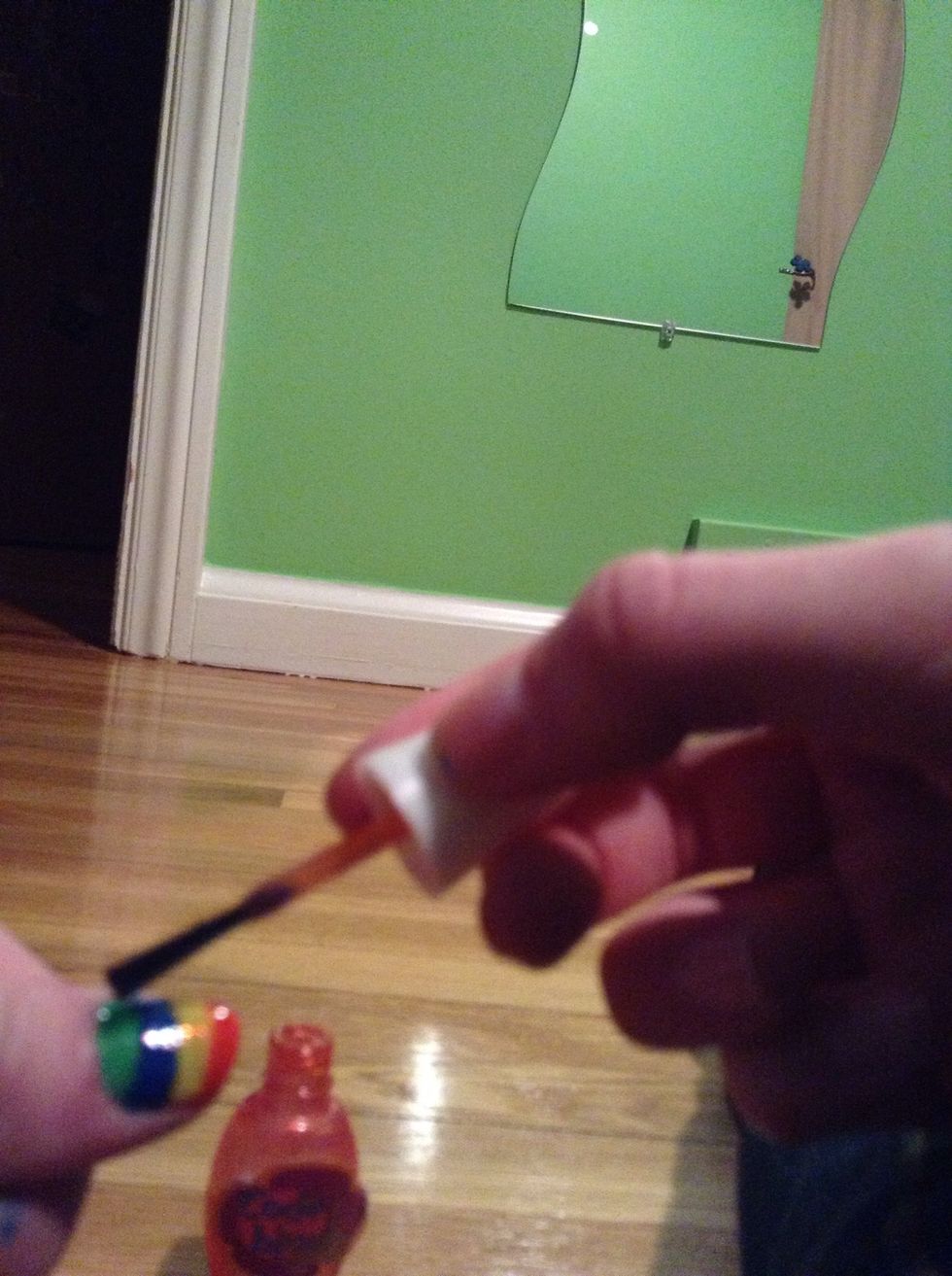 Now add glitter (optional)
Now do the right hand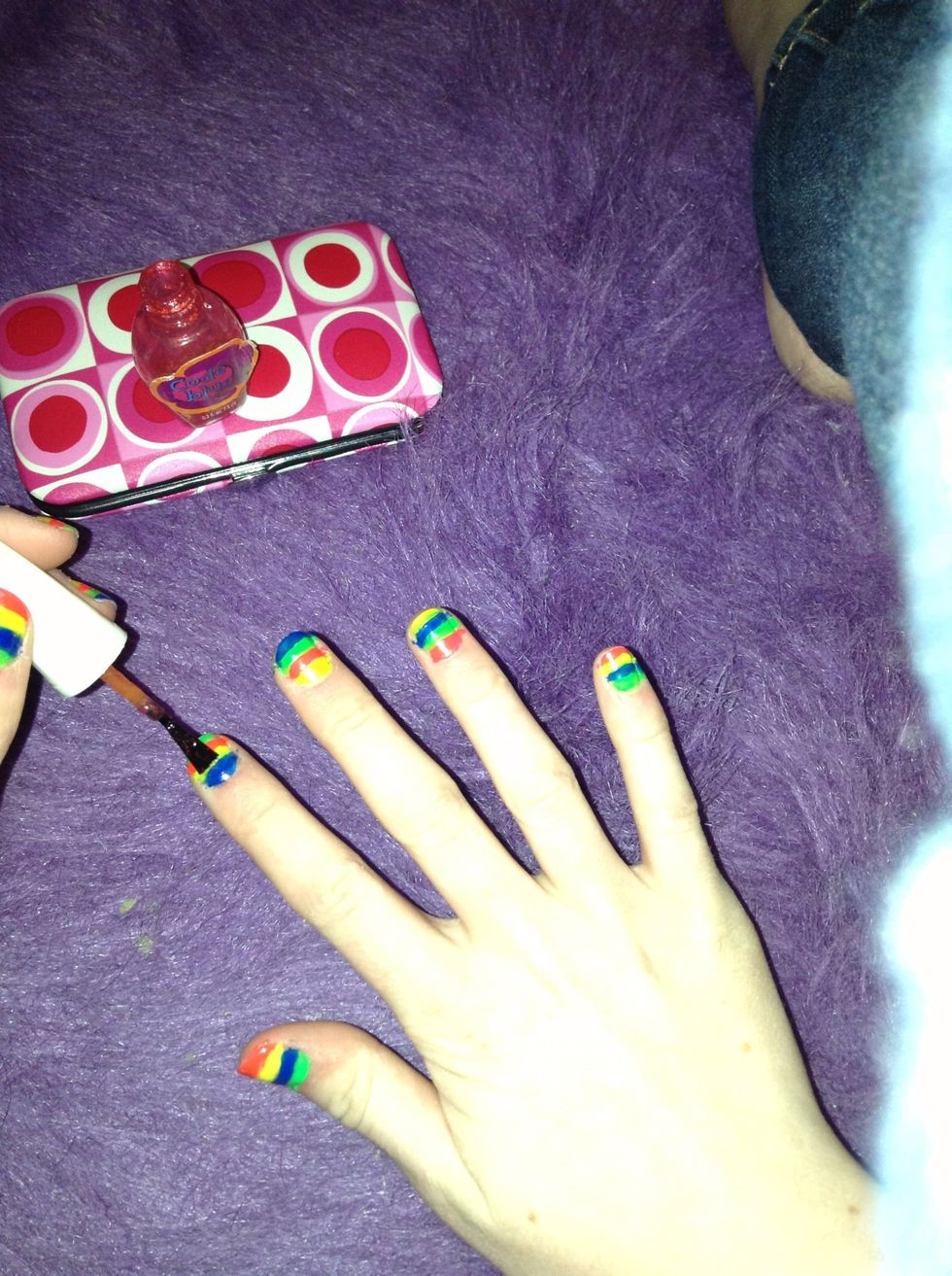 Add glitter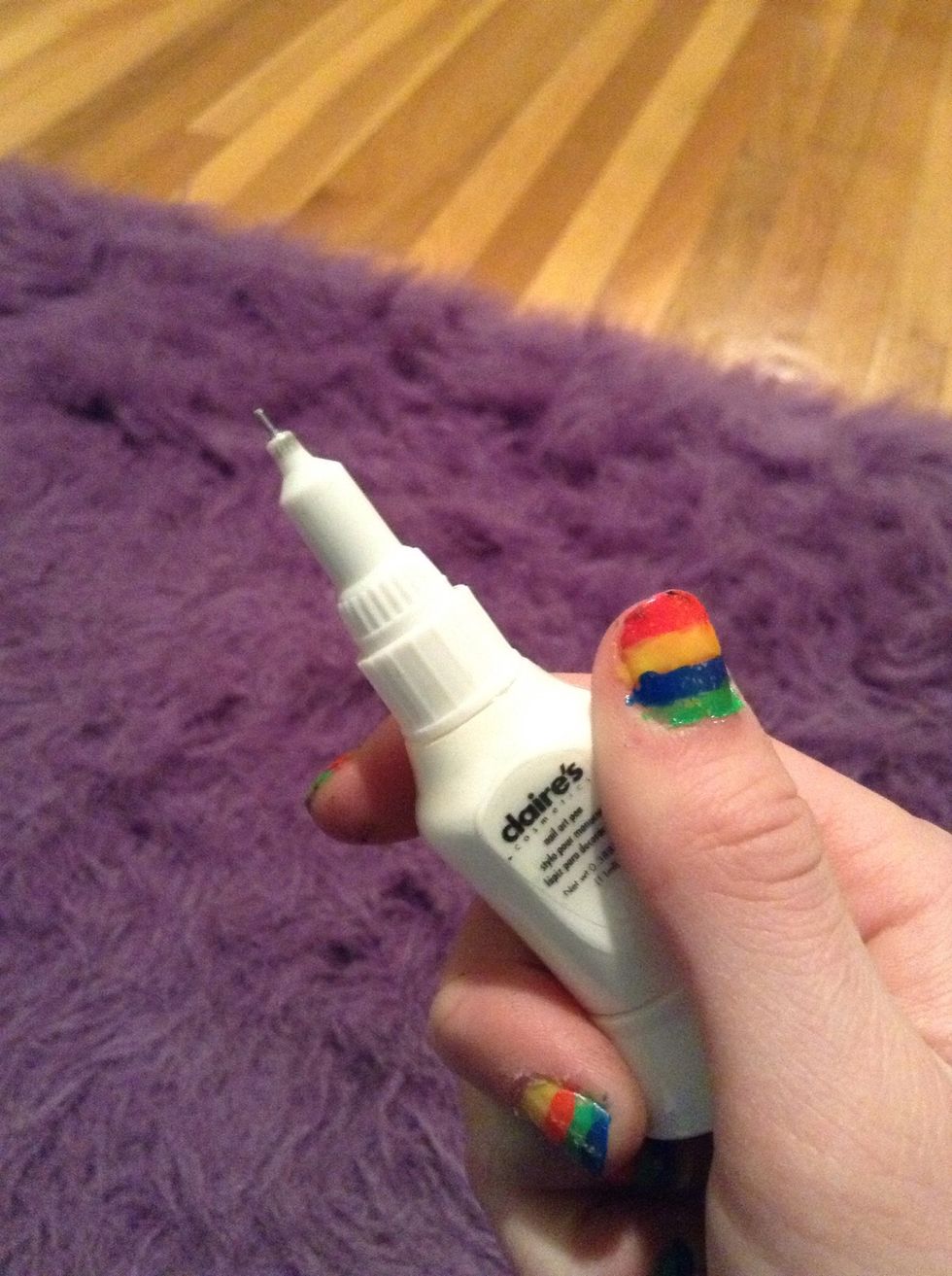 Take a black or white think brush or dotter.
Put your dots anywhere. I put mine on the lines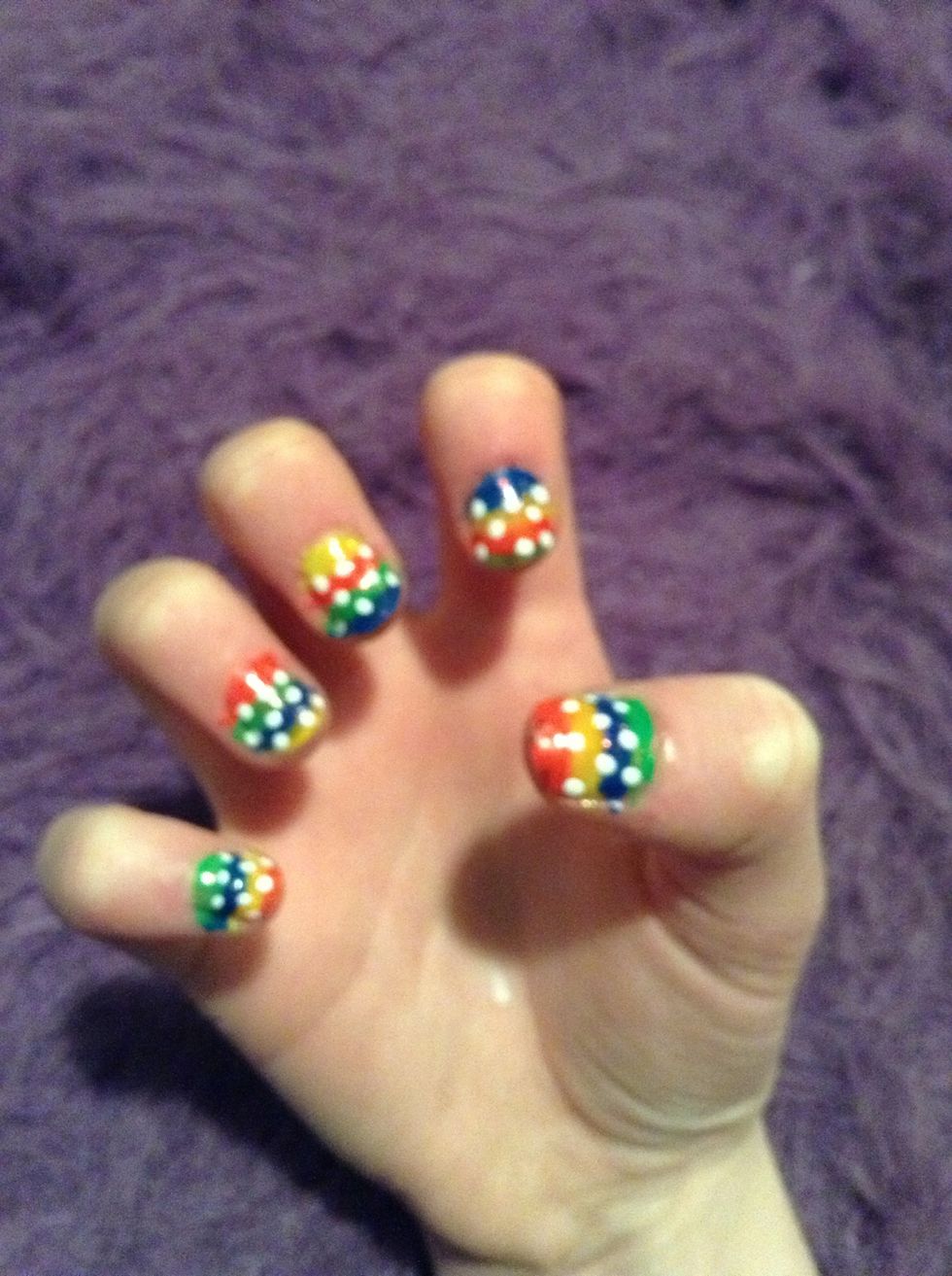 Now do the right hand. Scatter your dots out however you want.
Take the q-tip and put nail polish remover on the tip. Clear up any polish off of your nail.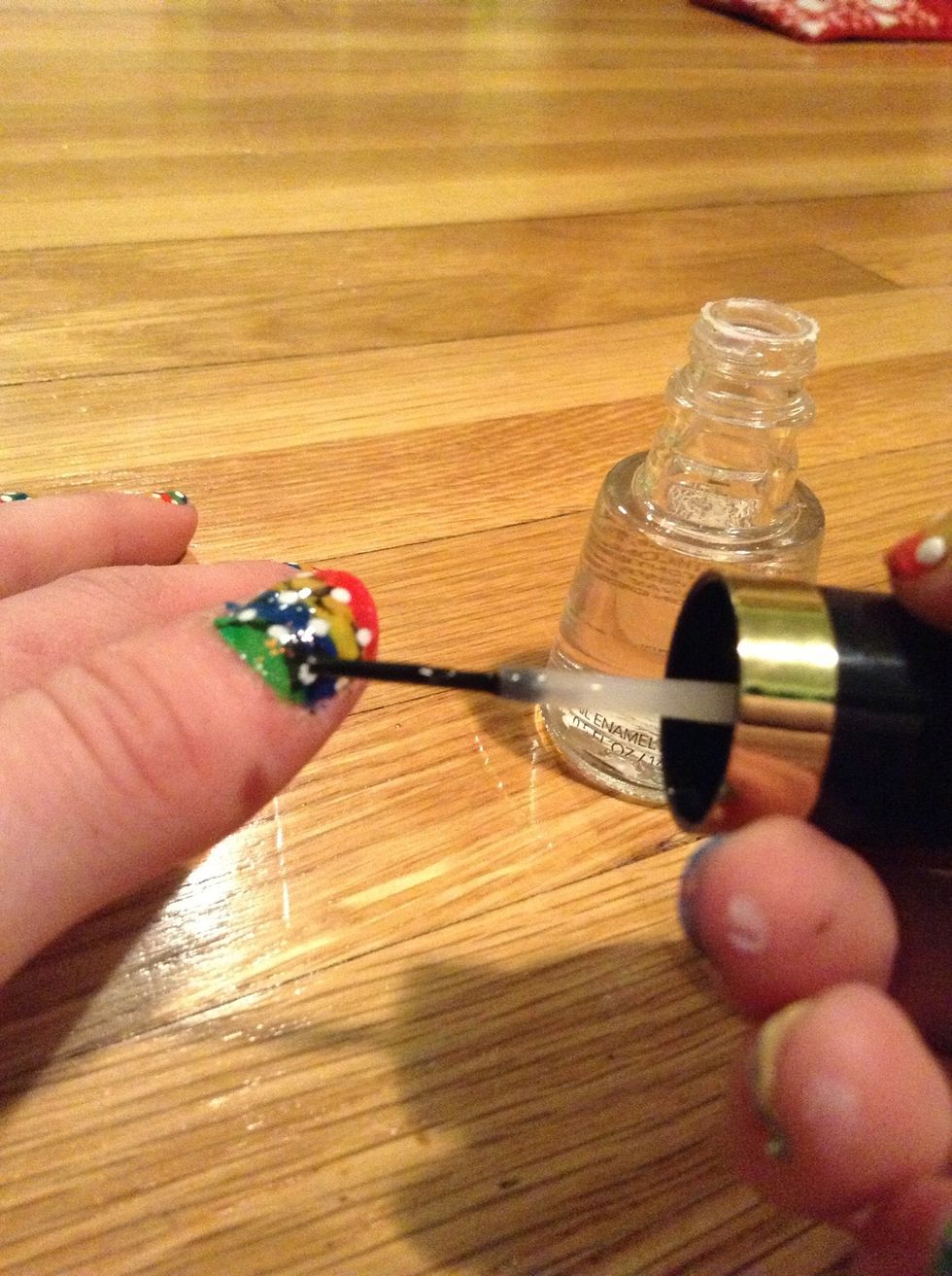 Put a clear coat to make it last longer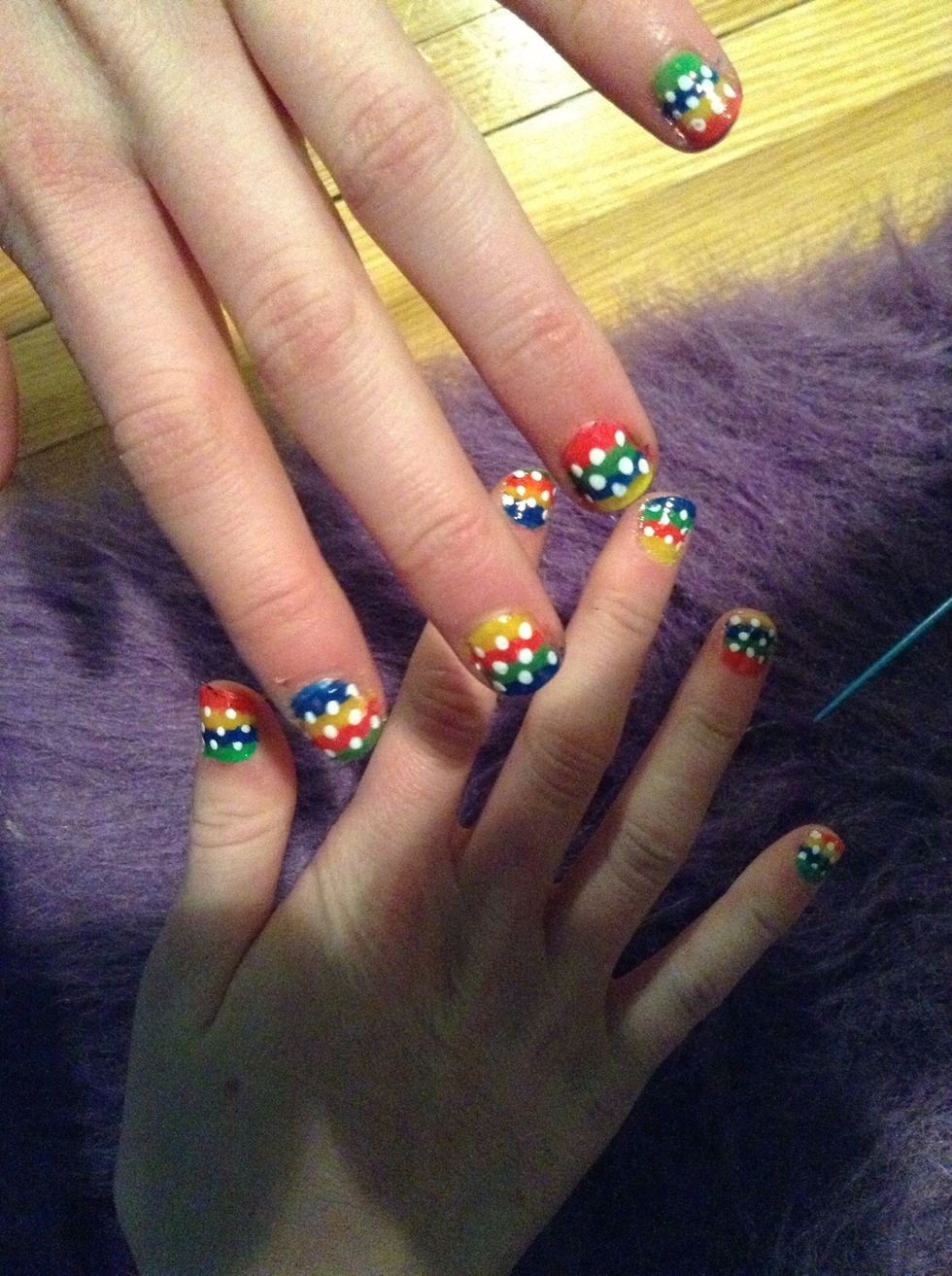 Donee:) hope you liked it!
4.0 Nailpolish (solid colour)
Clear polish
Polish remover
Q-tips
Glitter polish (optional)