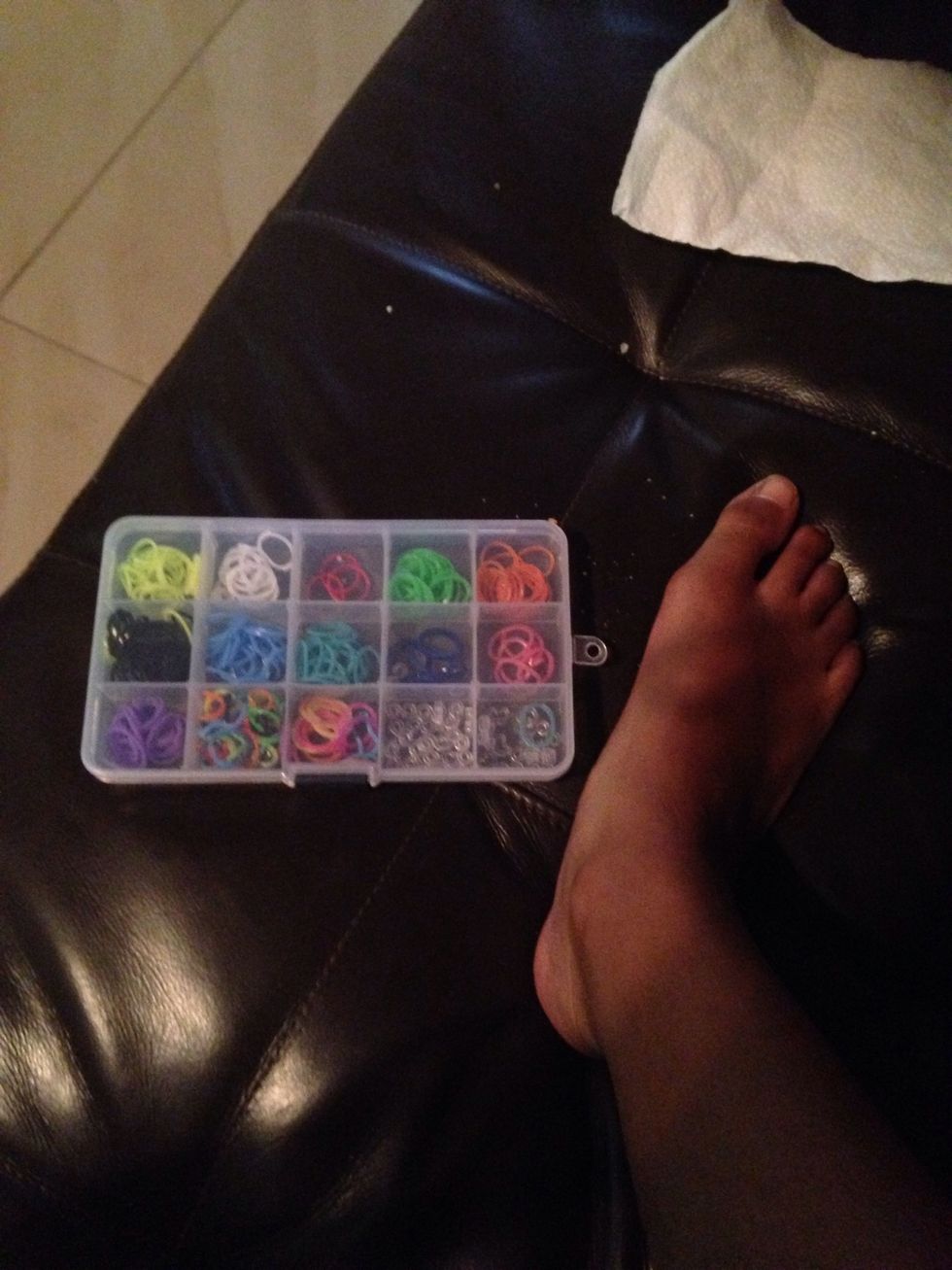 I'm going to make a simple rainbow loom using my foot. So when you need to make quick rainbow loom, take off your shoes begin making colorful bracelets.
Place a single rainbow loom band on your second toe.
Squeeze another band and place the squeezed band through the one on your second toe.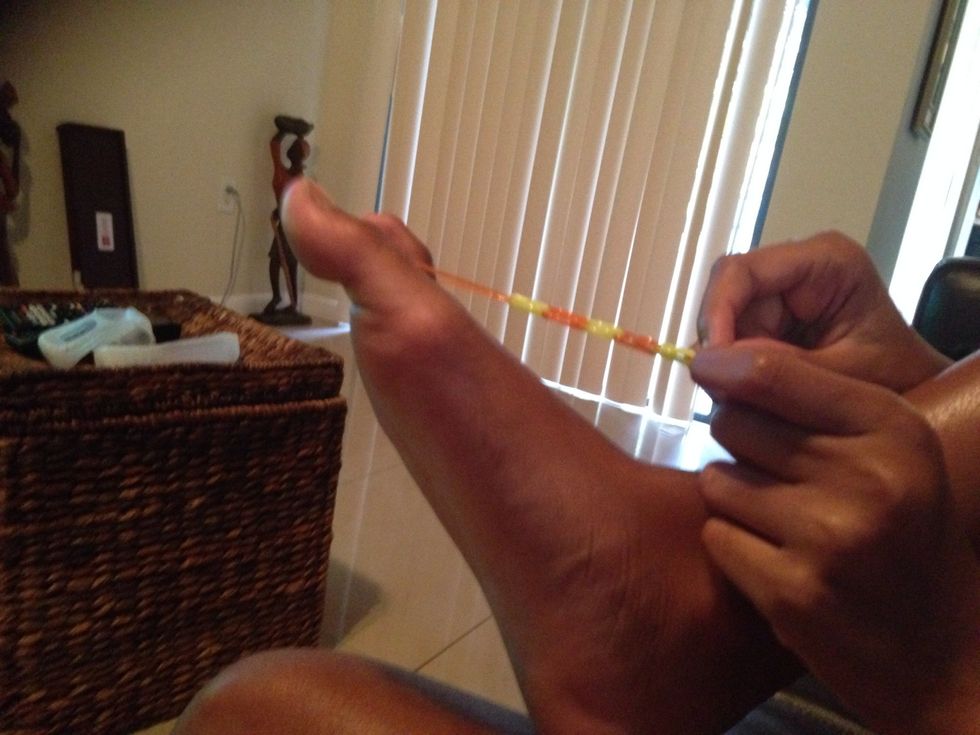 Then continue this process until you think the bracelet will fit your arm
After the rainbow loom is long enough, place your finger through last folded band.
Now take a C clip and place it through the last folded band.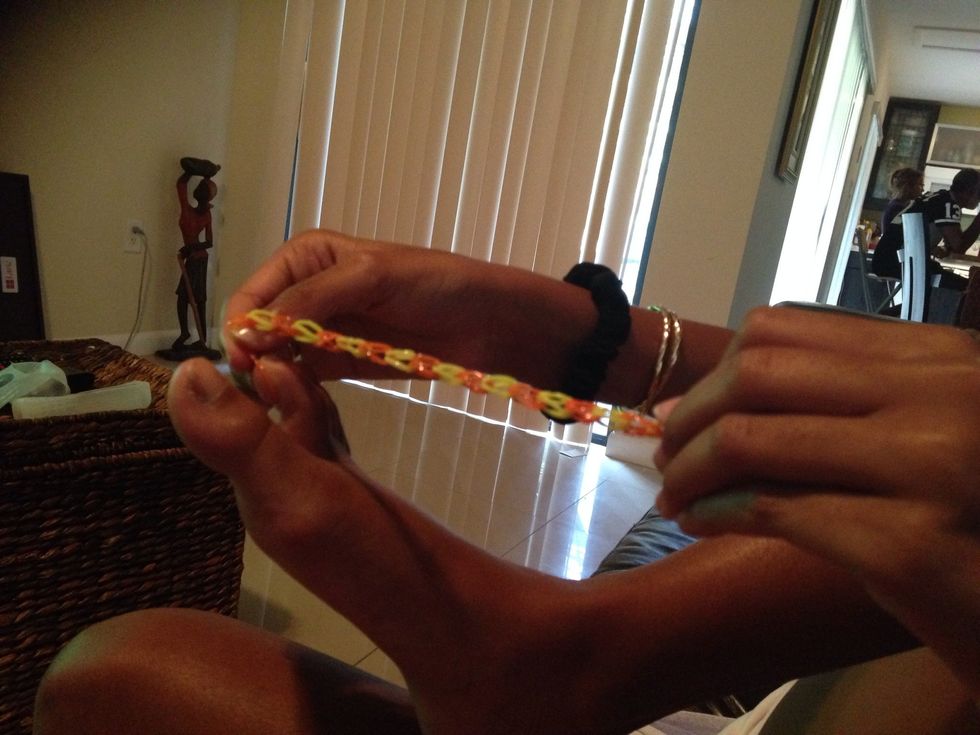 Take off the band off the second toe.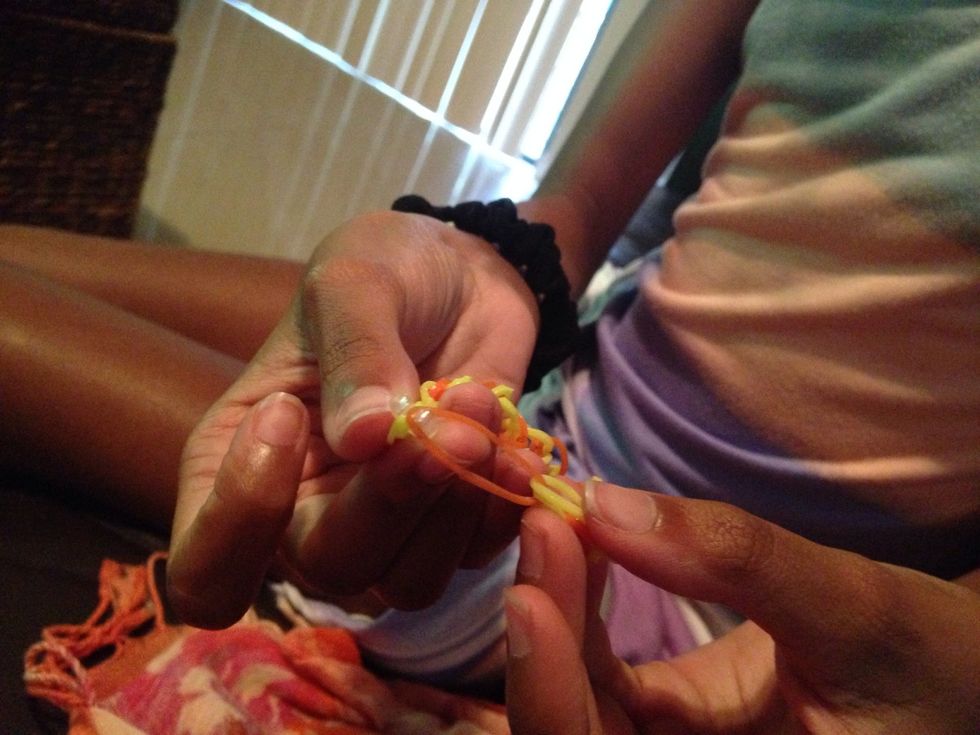 Place the two rubber bands together using the C clip.
Then final step wear it out.