First, get 2 separate bowls. 1 for icing, and 1 for cake mix.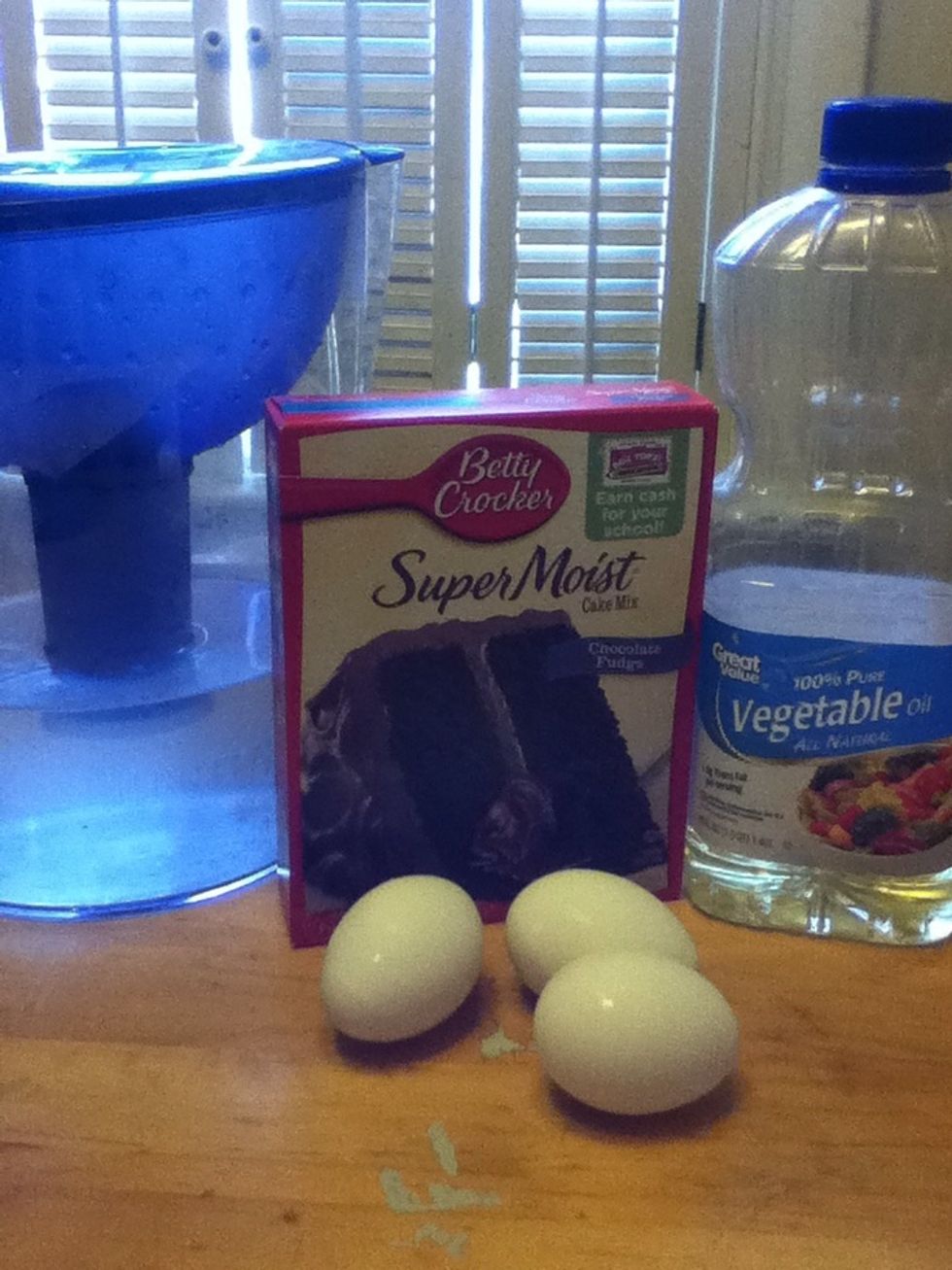 Any chocolate cake mix. With ingredients on the back.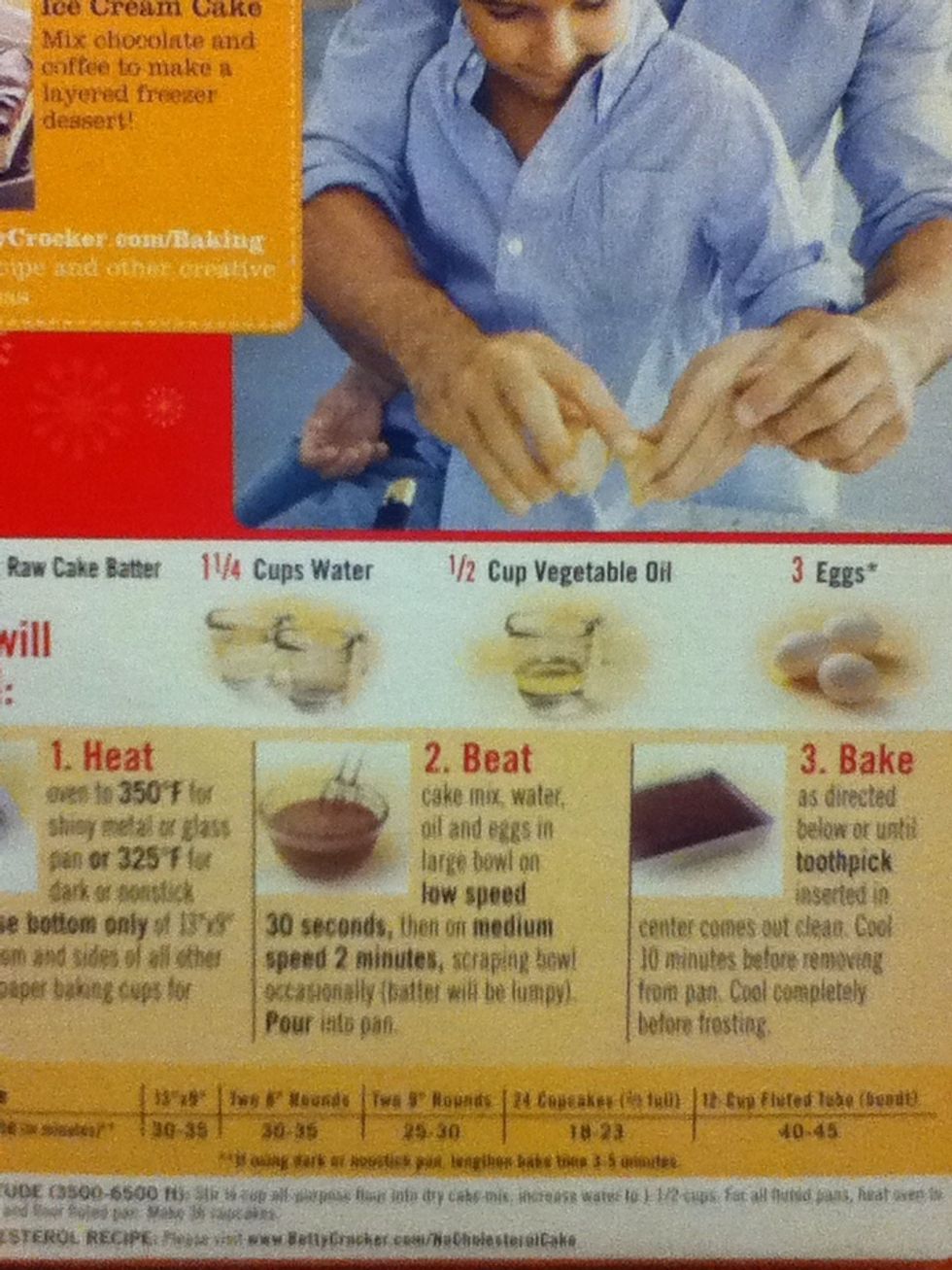 Follow instructions on the back of the cake mix box.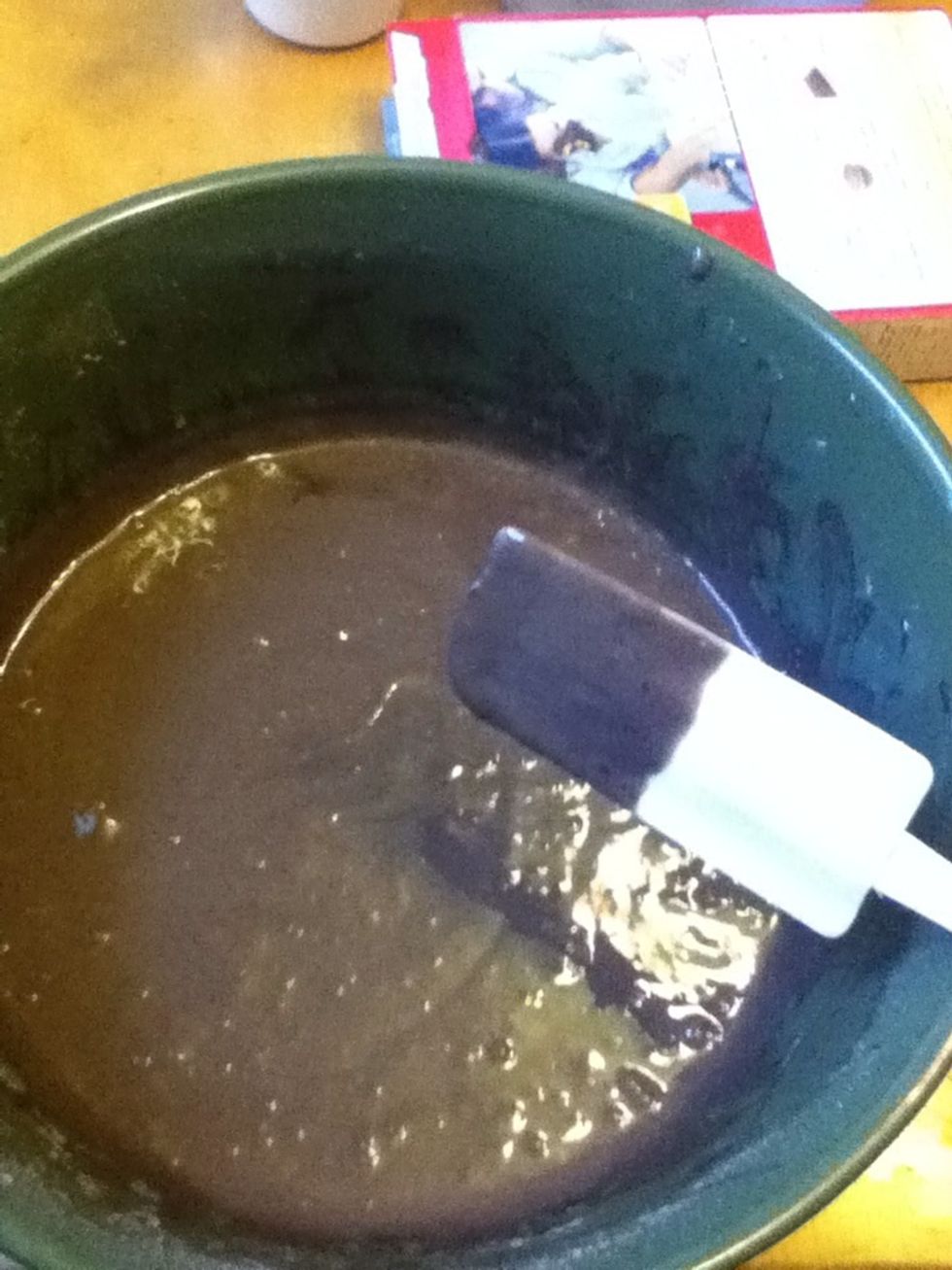 Its ready to pour.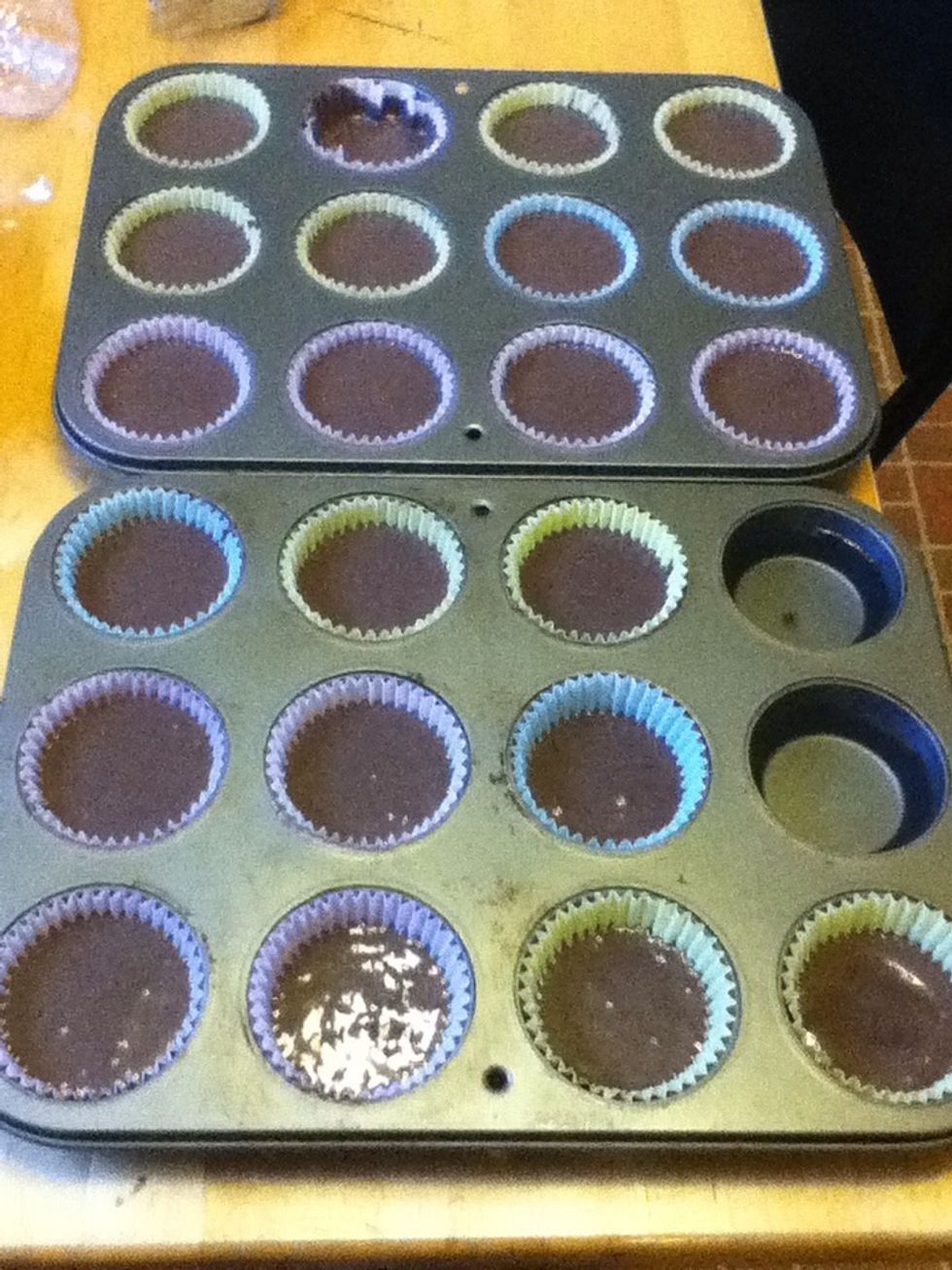 Use a 1/3 cup to fill the cupcake holders. If there are any empty spots in the cupcake pan then fill them with water so it doesn't burn.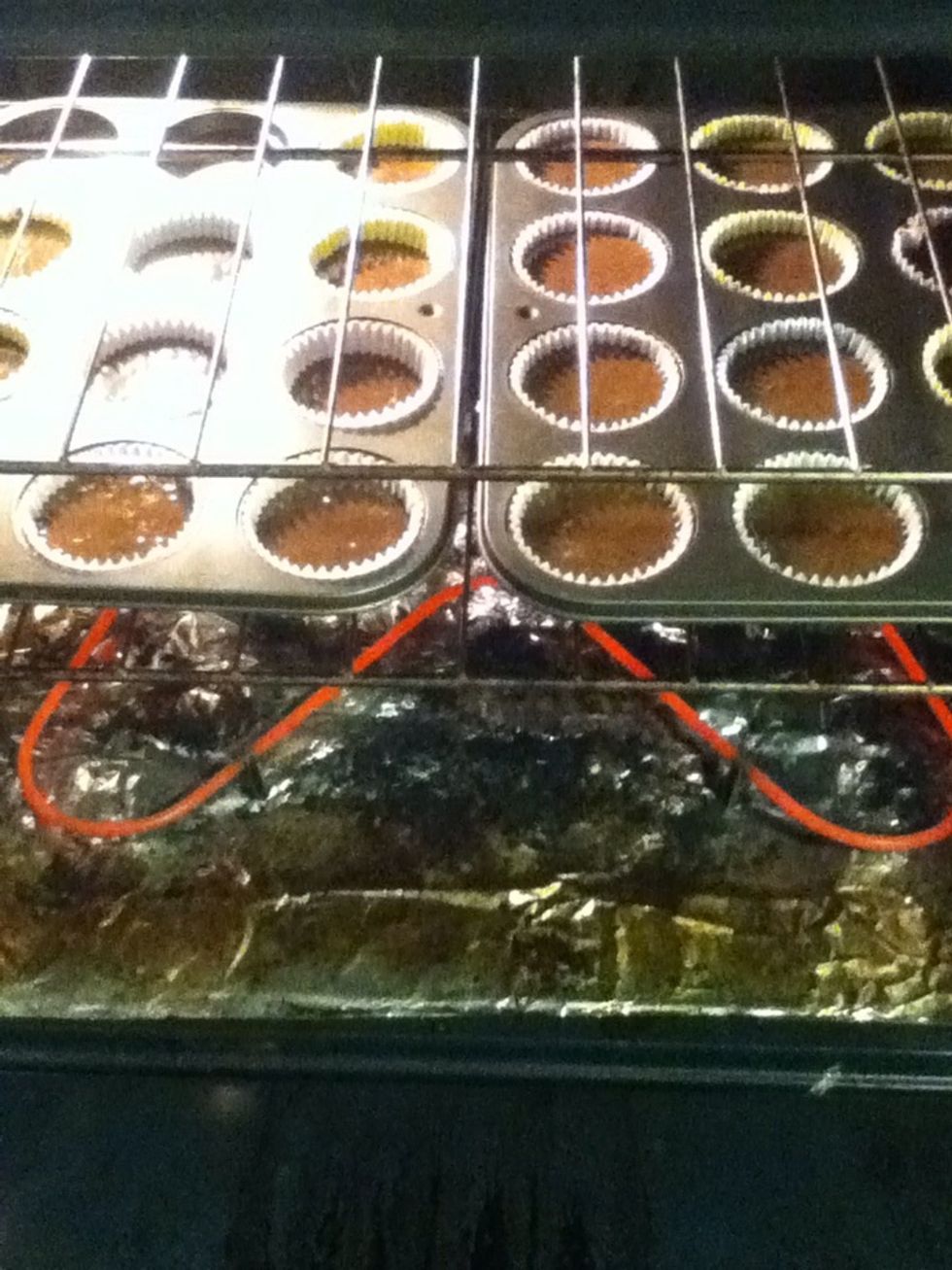 Follow what the preheat and time is on the back if the cake mix box. Mine says cook 18-23 minutes on 350 degrees. Make sure you put them on the same rack so that they cook the same.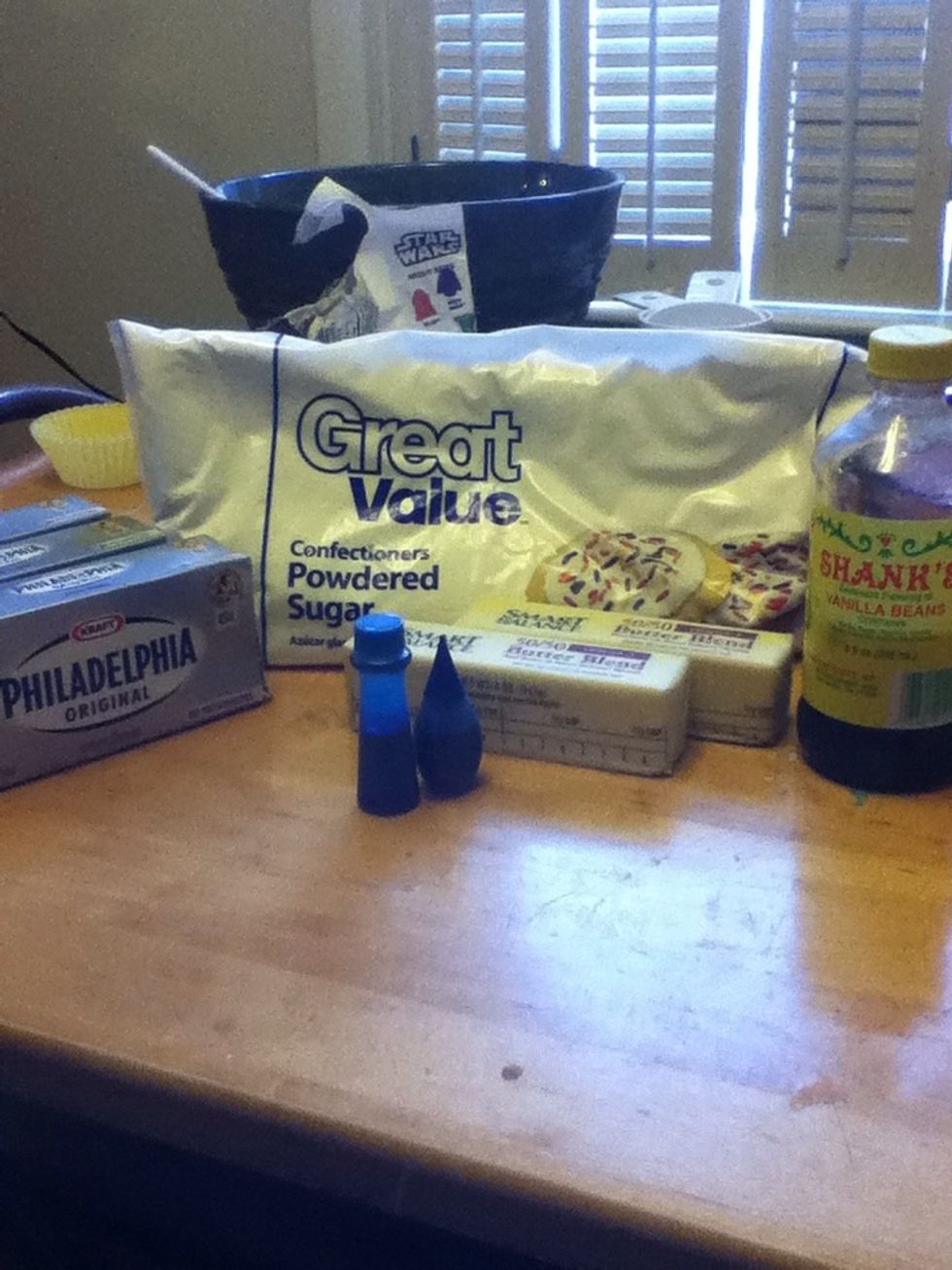 While the cupcakes are cooking, get the ingredients for the Cream Cheese Icing. This includes, powdered sugar, butter, cream cheese, vanilla extract and blue food coloring.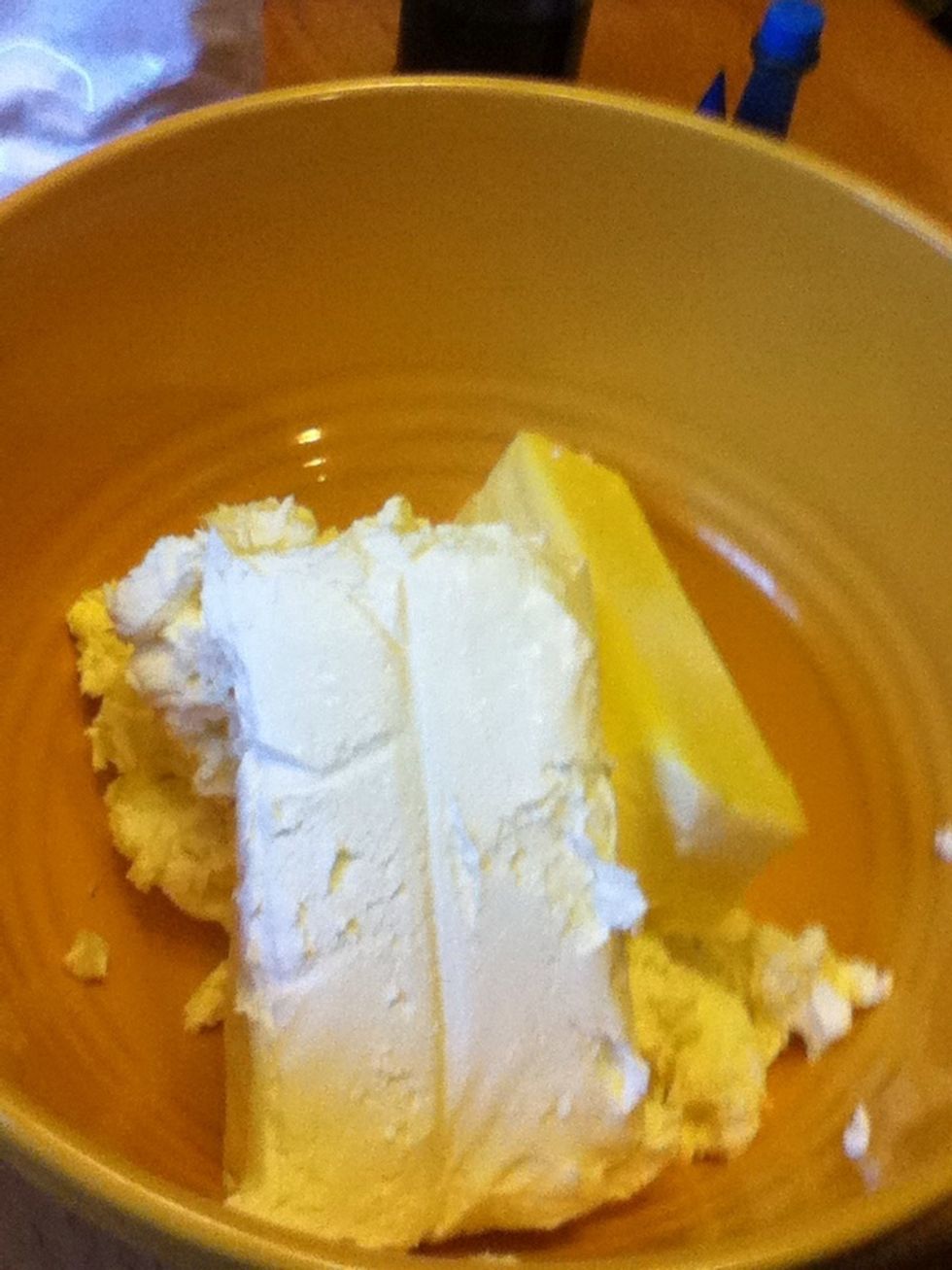 Make sure that the butter and cream cheese softens before you mix.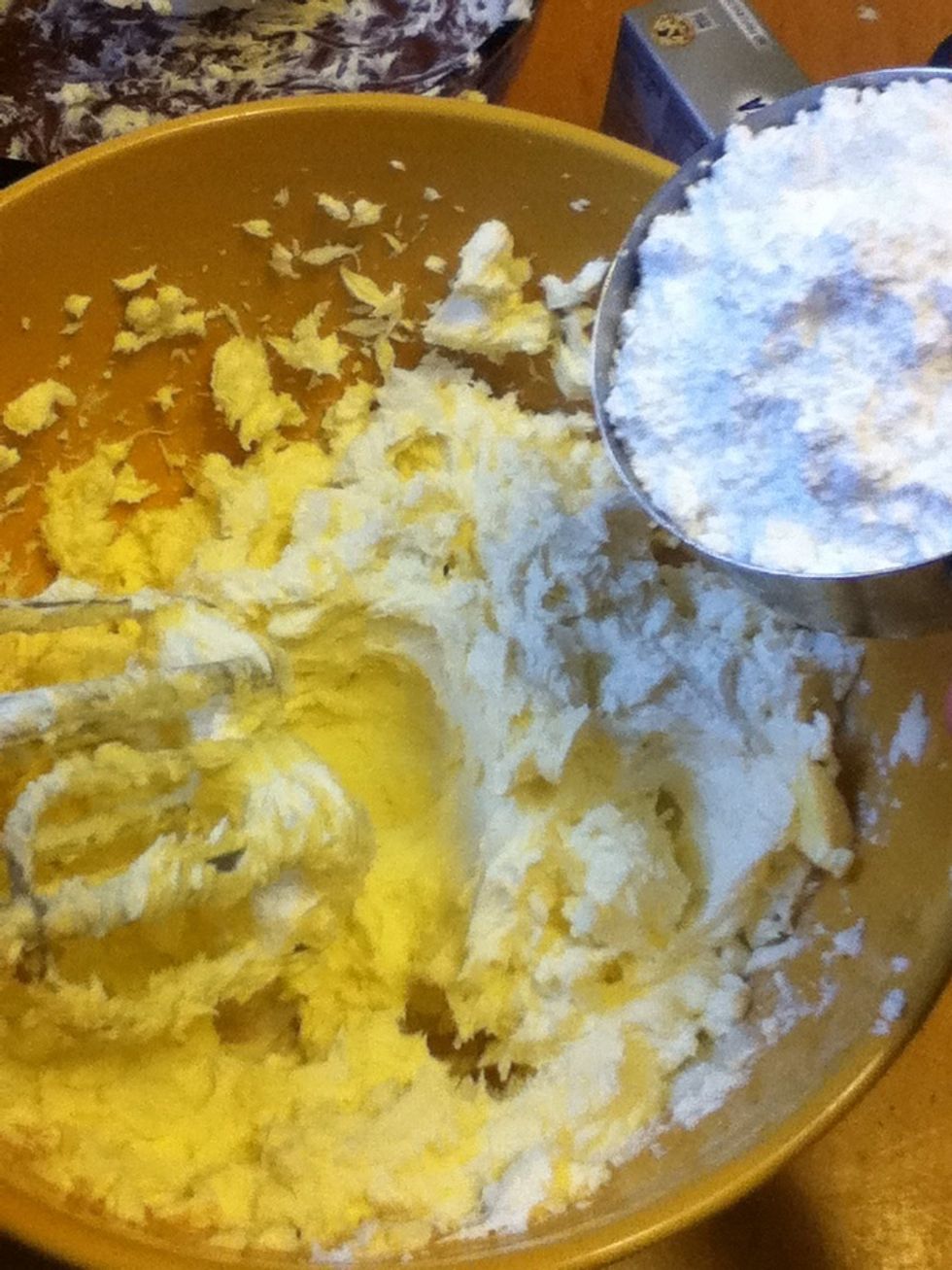 After mixing the butter and cream cheese, add the powdered sugar slowly. One cup at a time, otherwise it will be a huge mess. 1 cup then mix, and repeat.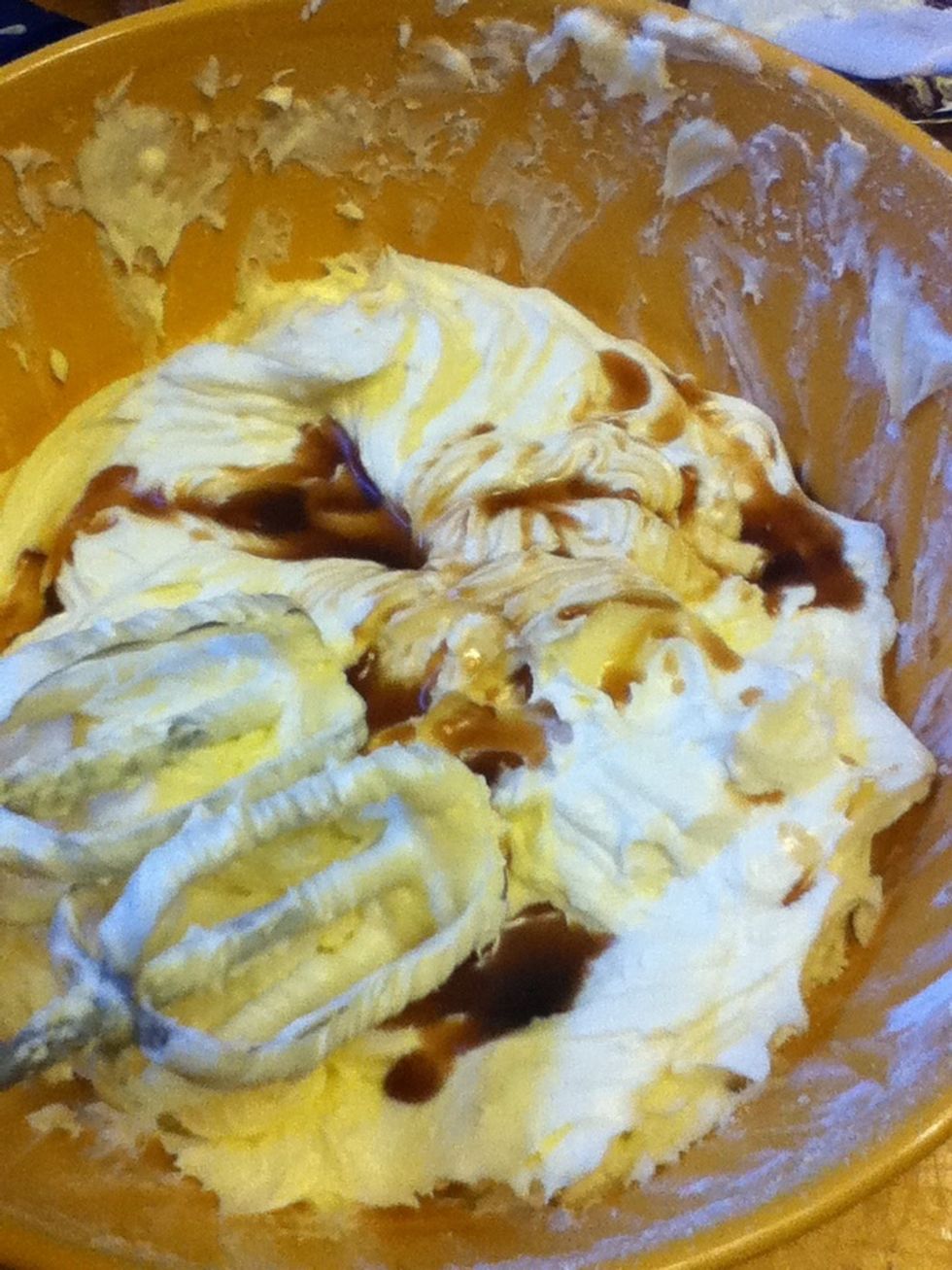 Add the vanilla extract and mix.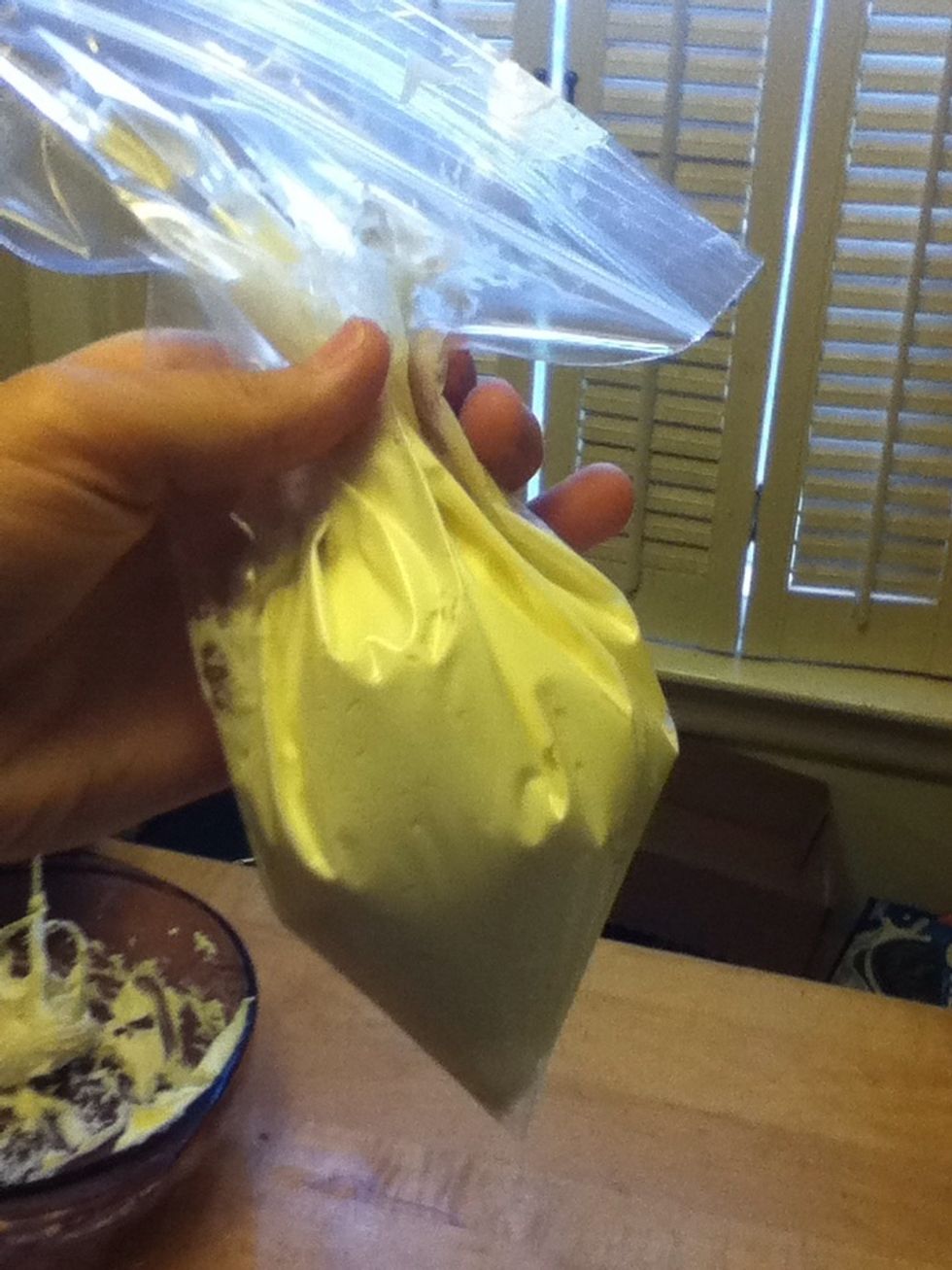 Before you put the food coloring in, make sure you take out enough white frosting to fill a corner of a sandwich bag, like in the picture.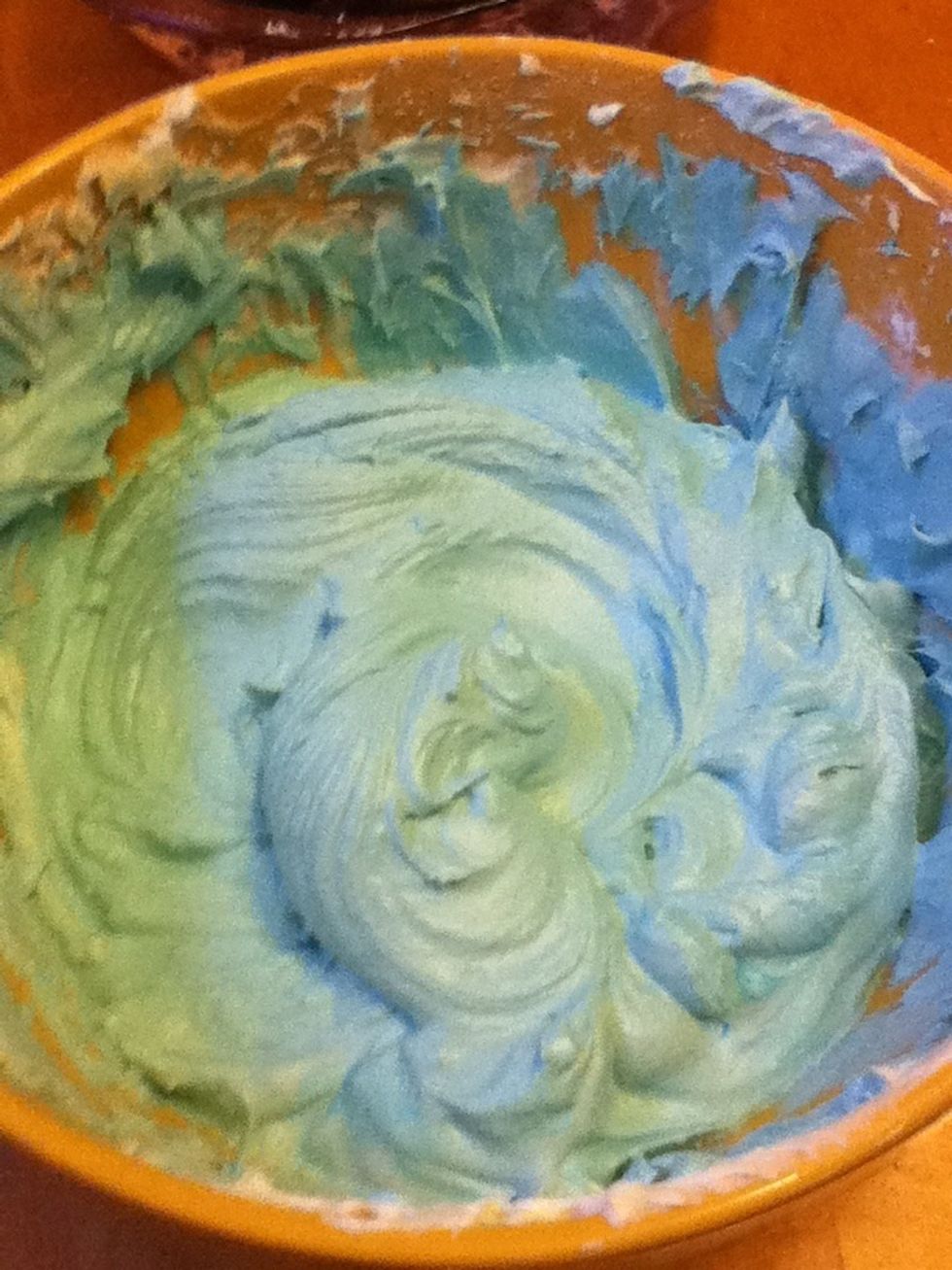 Add as much blue food coloring as you can to make it this light sky blue.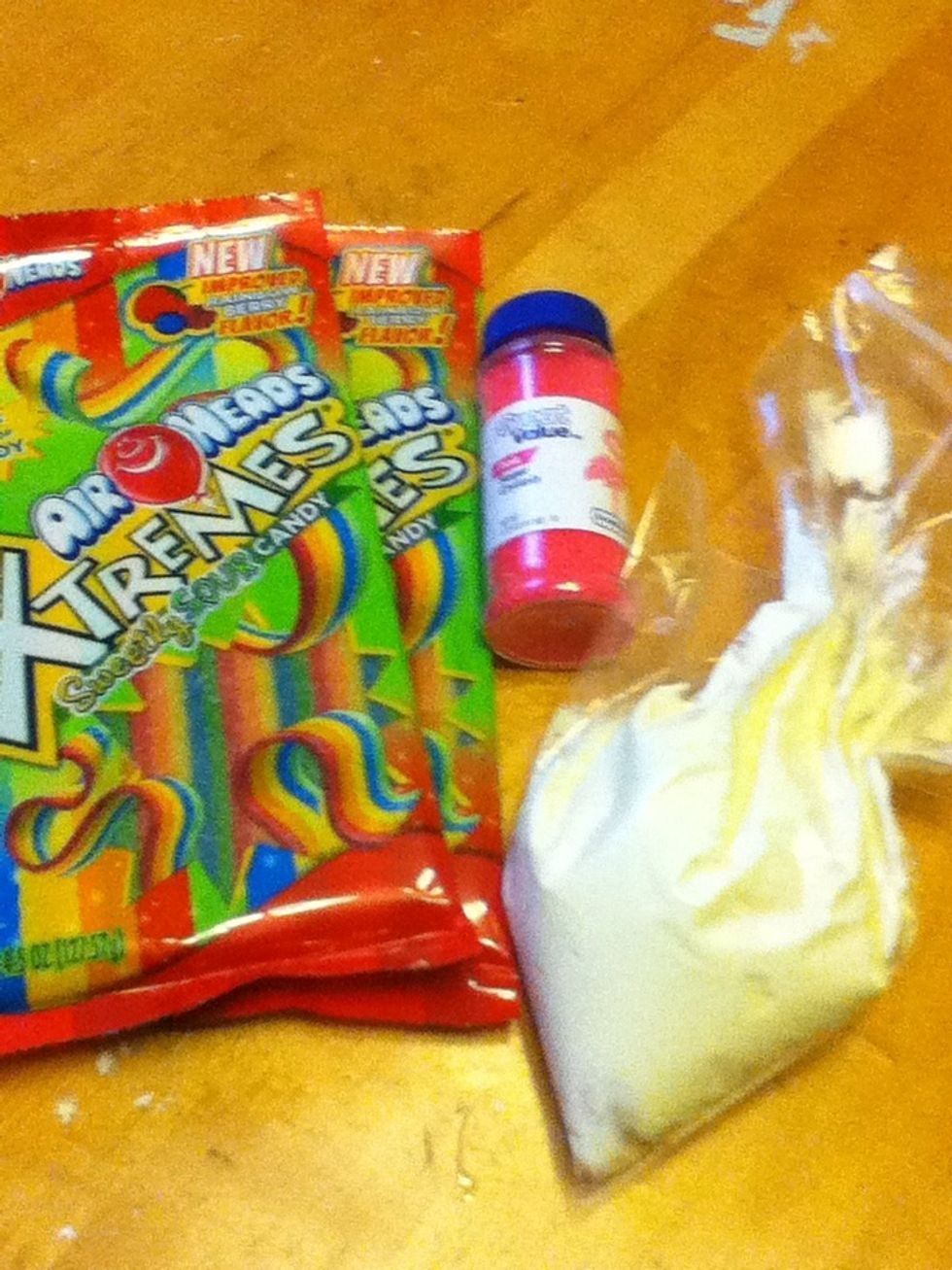 You will need this for your toppings. (You wont need the pink sprinkles, unless you want them; i didn't use them) Also 3 inched xtreme airheads and the white icing.
Now ice the cupcakes.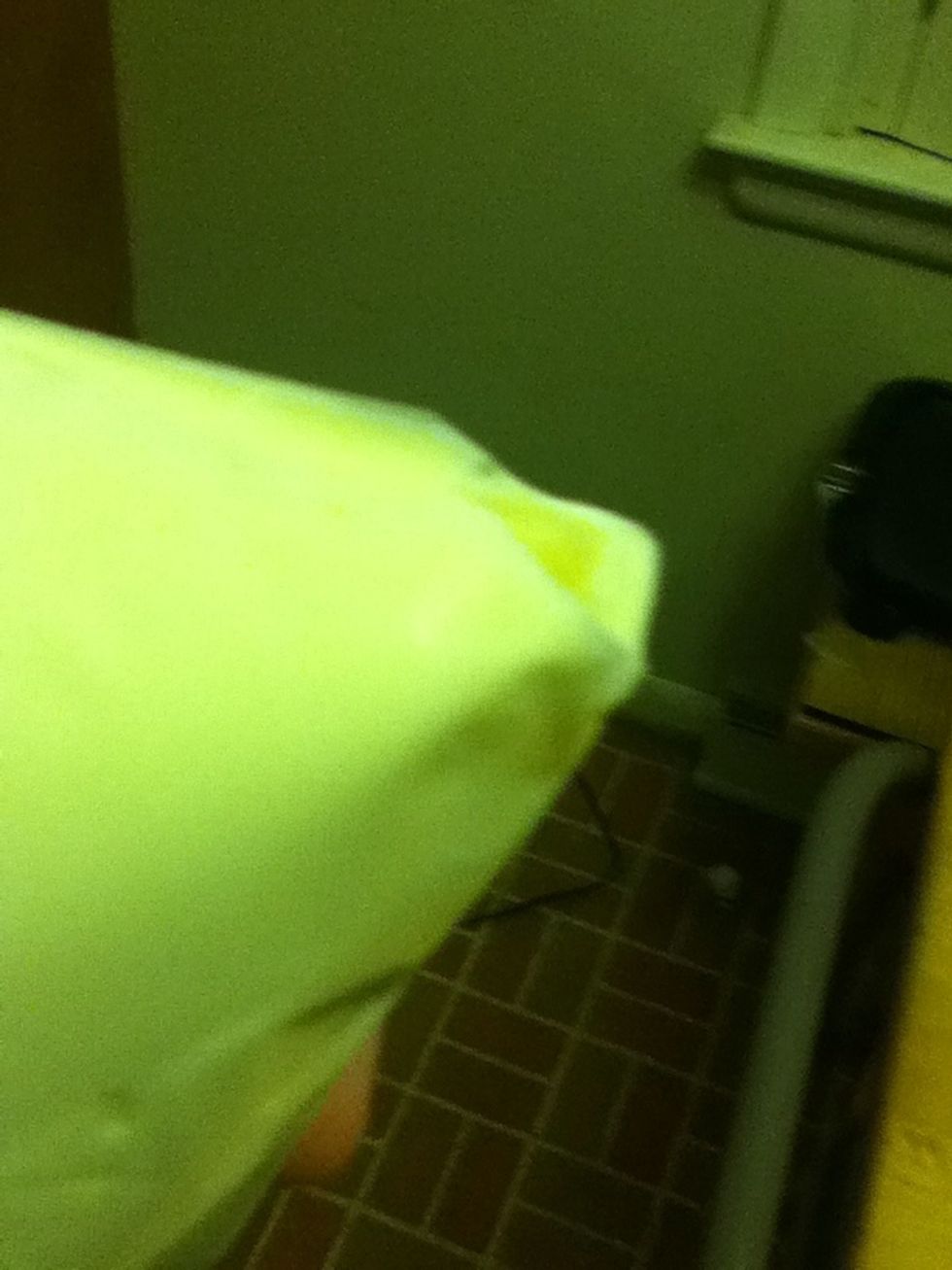 Now cut a slit out of the tip of the sandwich bag.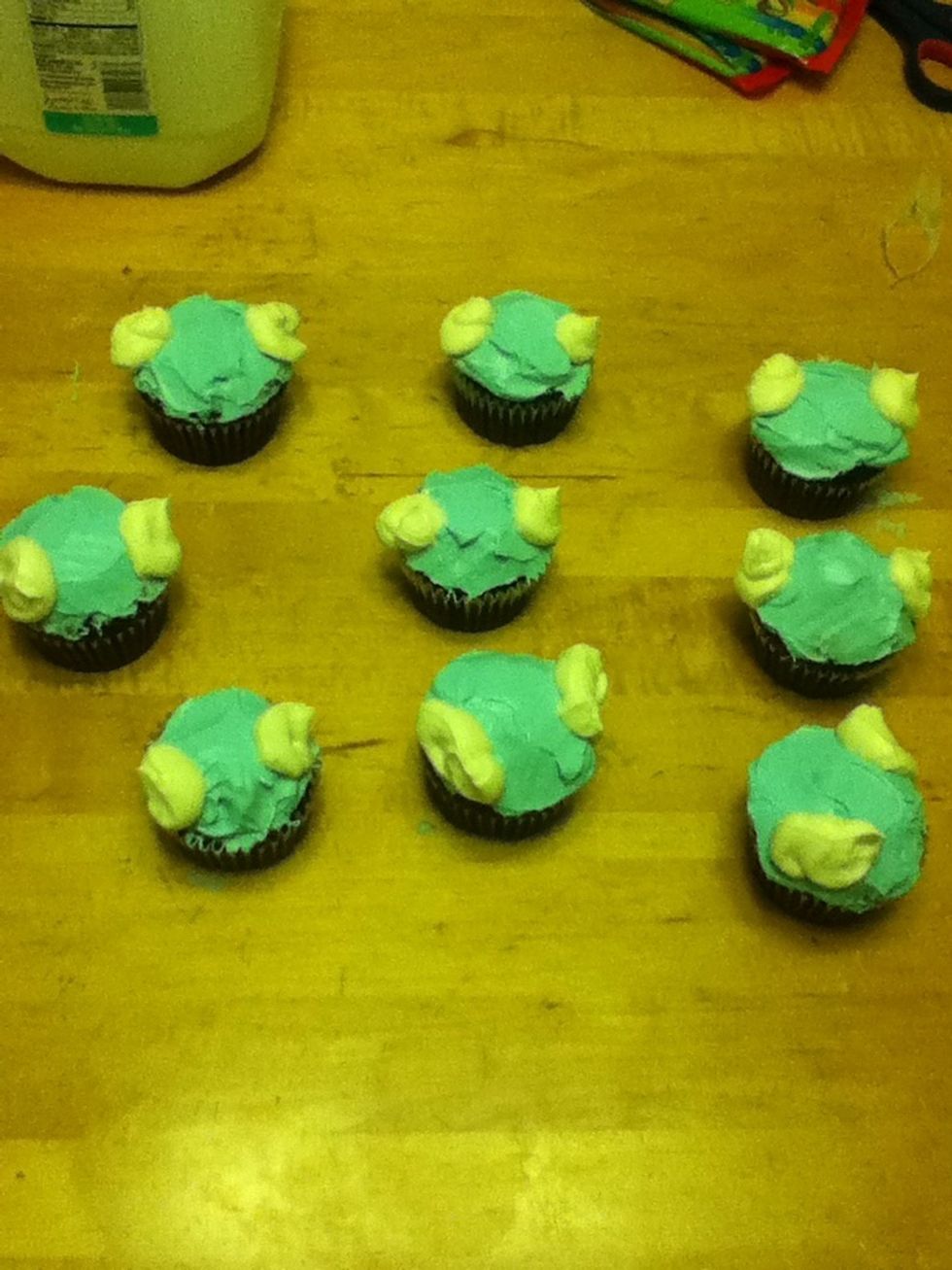 This is what they all looked like after I applied the clouds.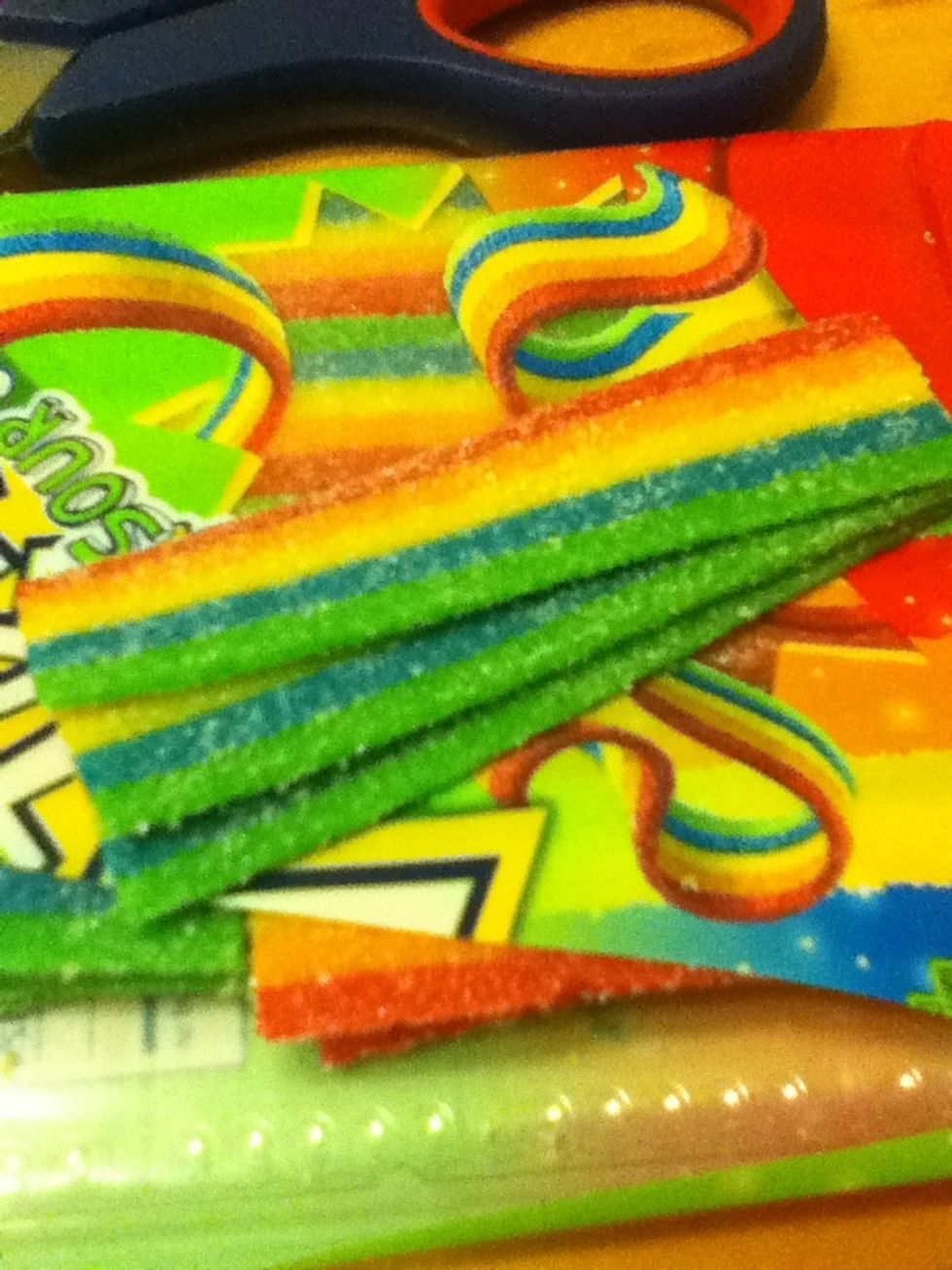 Cut the airheads down to 3 inches.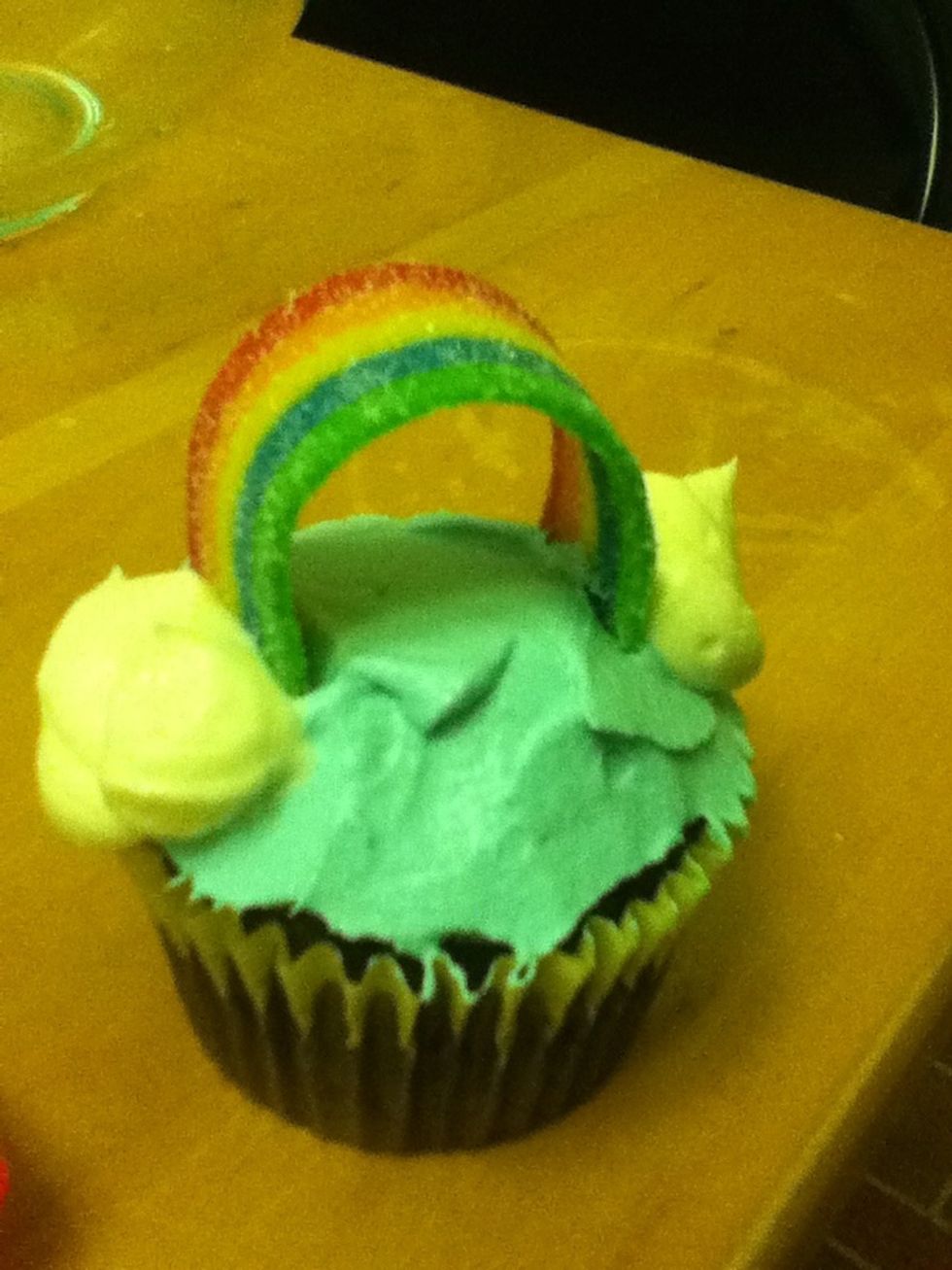 Viola! Enjoy your Rainbow Cupcakes!
2.0 Separate bowls
1.0 Chocolate cake mix
2.0 Sticks of Butter
2.0 8oz Philadelphia Cream cheese
3.0c Powdered sugar
2.0tsp Vanilla extract
Blue food coloring
3.0in Xtreme airheads
1.0 Sandwich bag
About 24 cupcake holders
1-2 Cupcake Pans
1.0 Mixer