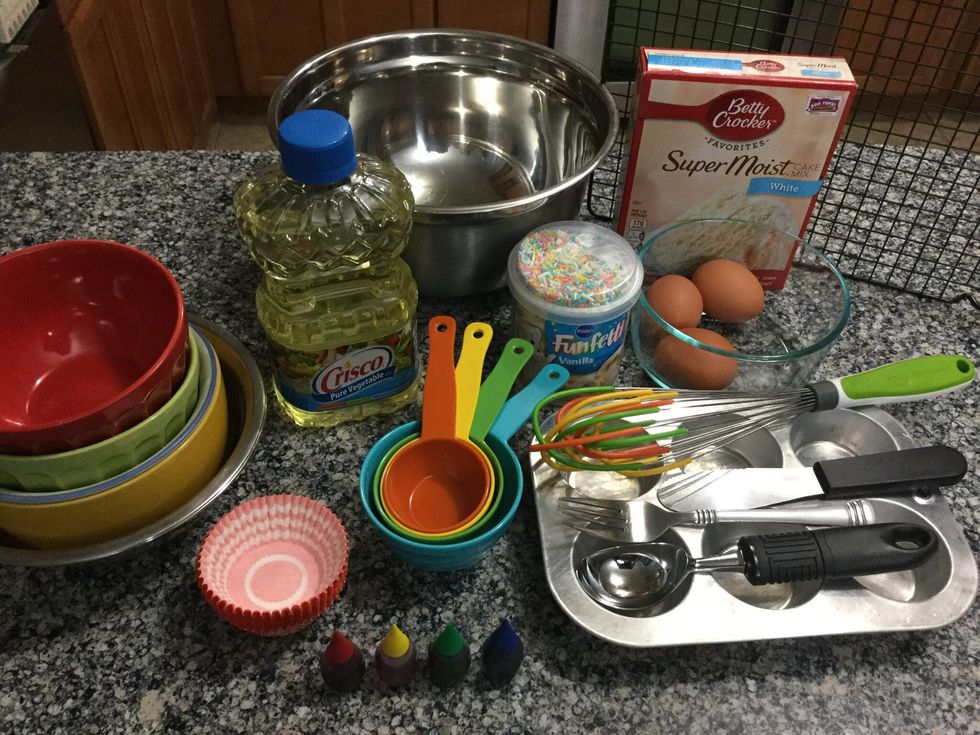 Here we have the supplies and ingredients required (not including the water and optional icing bag + sprinkles).
First, start with a basic white cake mix to produce the best colors. We'll be mixing together the basic ingredients shown on the box.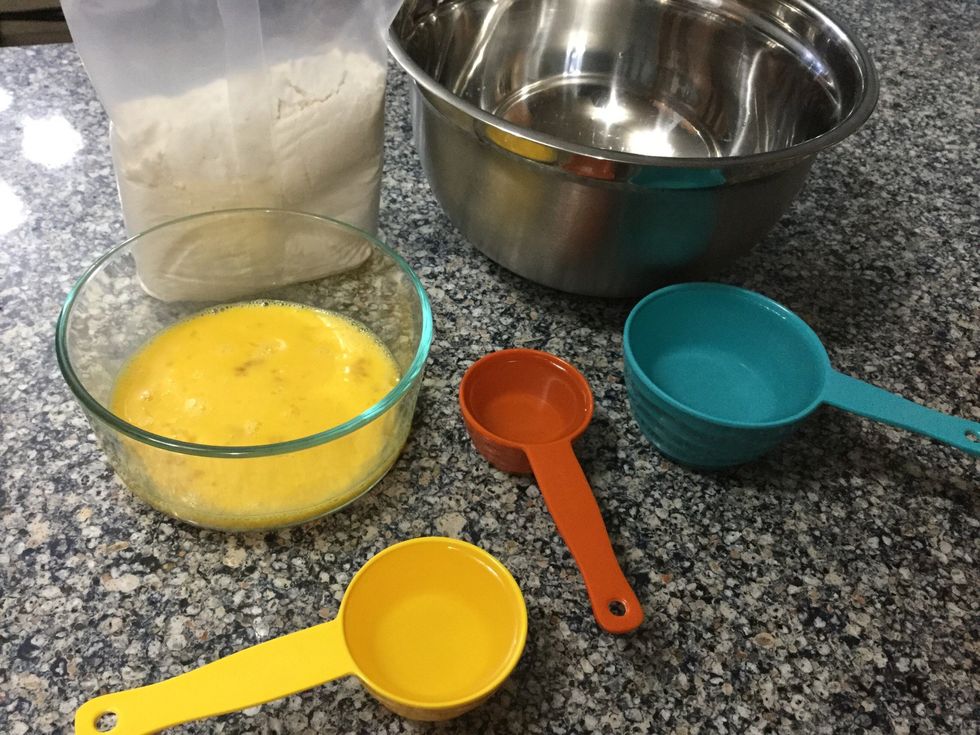 When you're done whisking the eggs to where they're fully broken down with air bubbles, you'll be combining the cake mix, eggs, 1 1/4 cup water, and 1/3 cup vegetable oil into the large mixing bowl.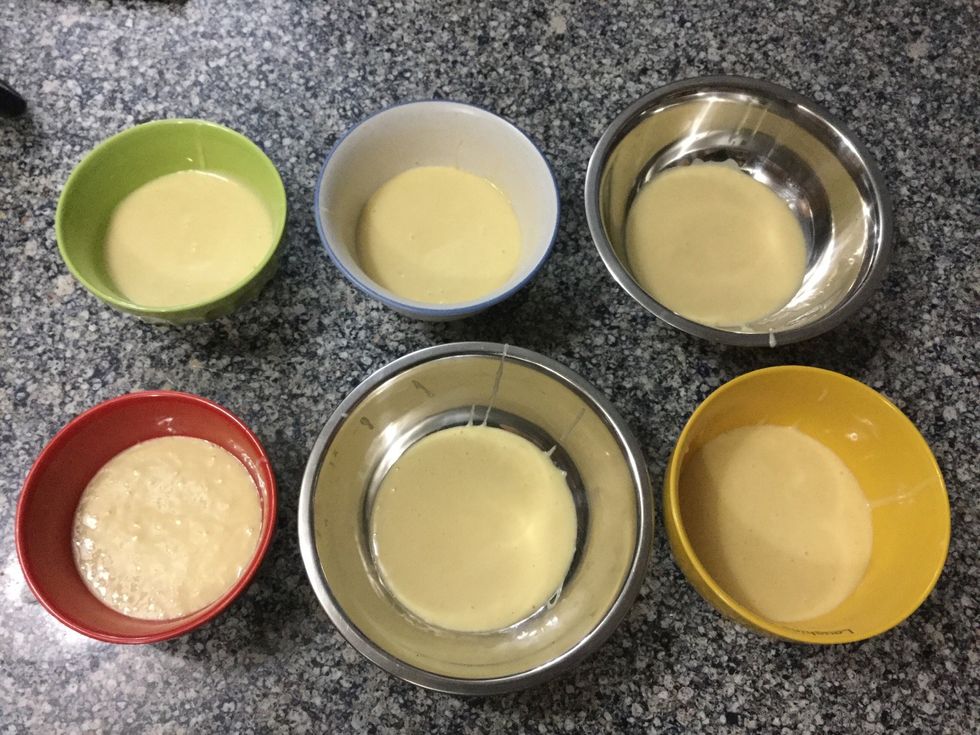 Now, you'll separate the batter into your six small bowls as evenly as possible. I have about 5/8 cup in each bowl.
In this step, you'll add about ten drops of food dye in each bowl. One should be red, orange, yellow, green, blue, and purple, or a combo of certain colors to make ones you don't have the dye for.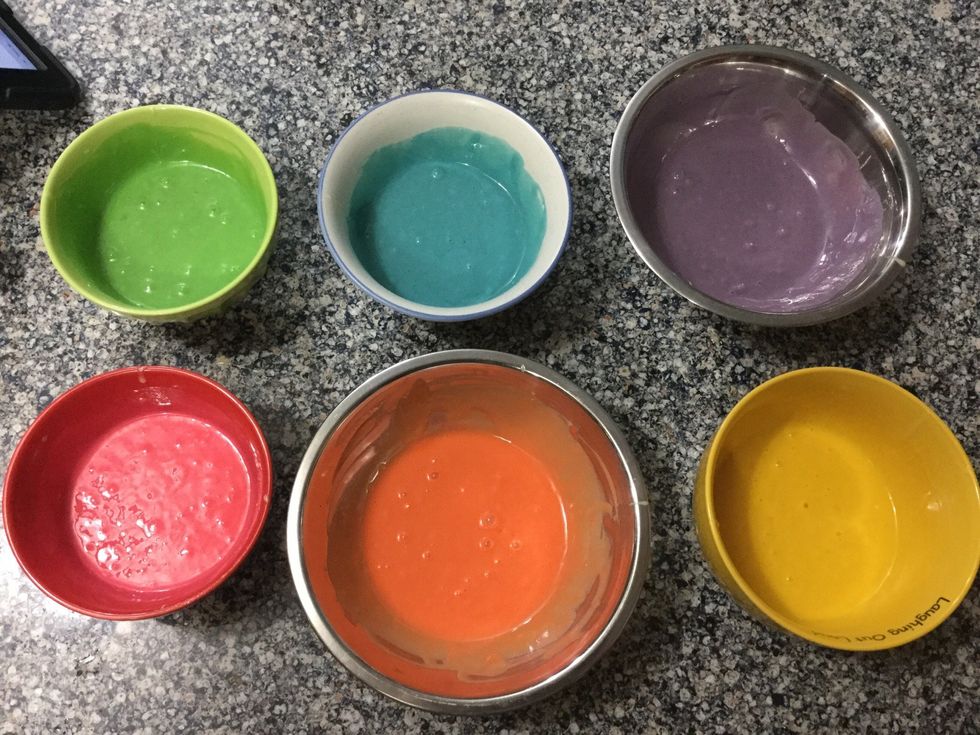 Use your whisk to mix the dye throughout the batter, making sure to rinse it off between colors to prevent mixing them incorrectly.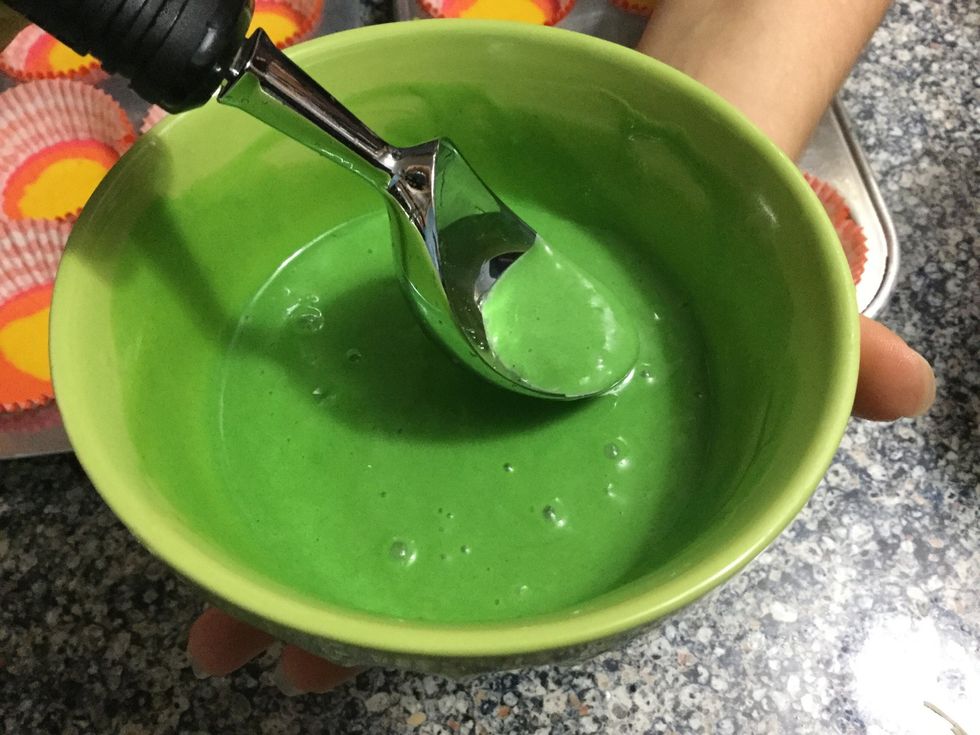 After laying the cupcake liners into the pan, use your scoop or spoon to pour a thin layer of the red or purple batter into each cup. Pour it into the center of the cup.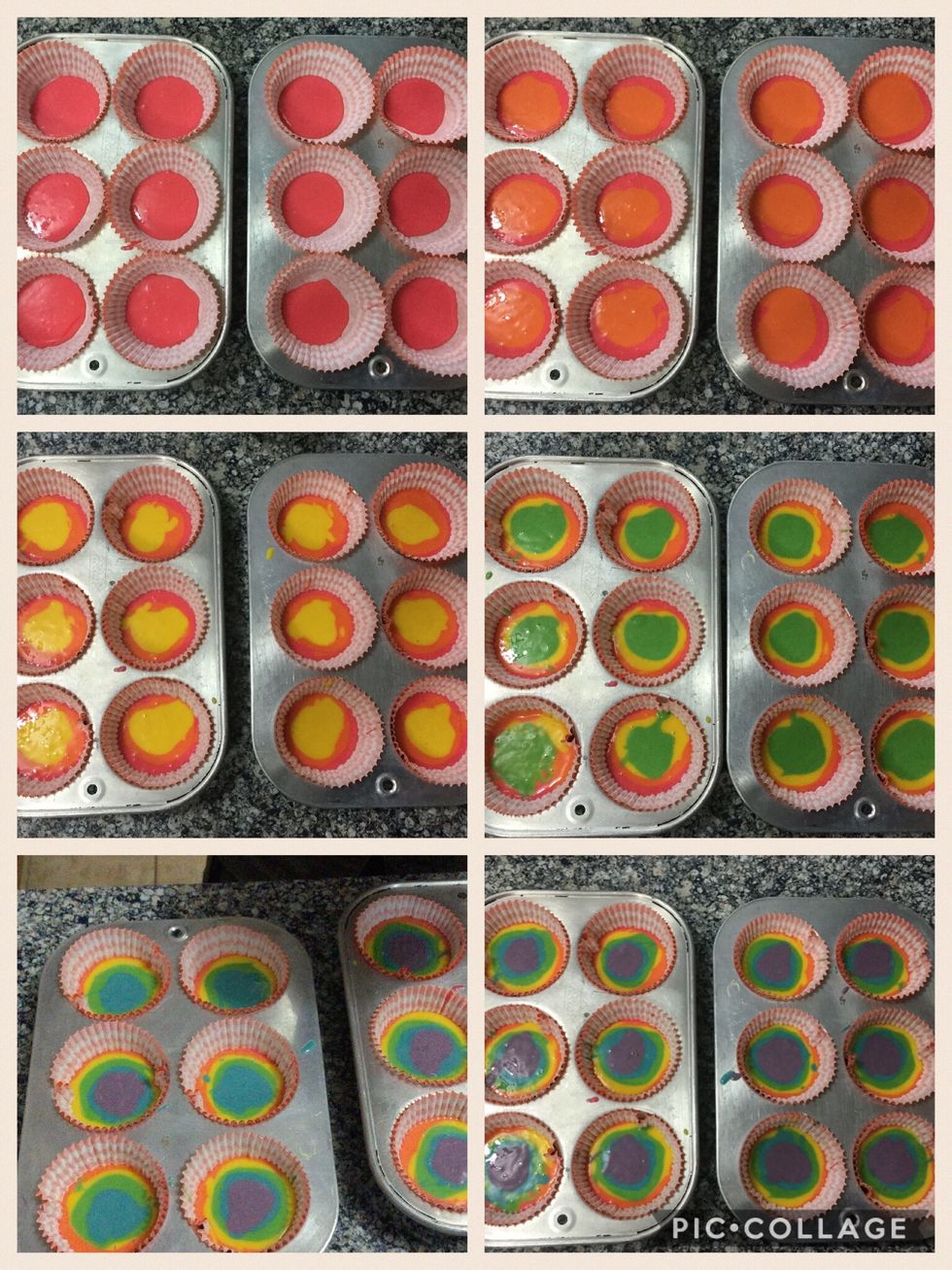 You'll want to divide it as evenly as possible among them all so use small scoops, going back to divvy more needed. Repeat this step with each proceeding colors, pouring into the middle of the last.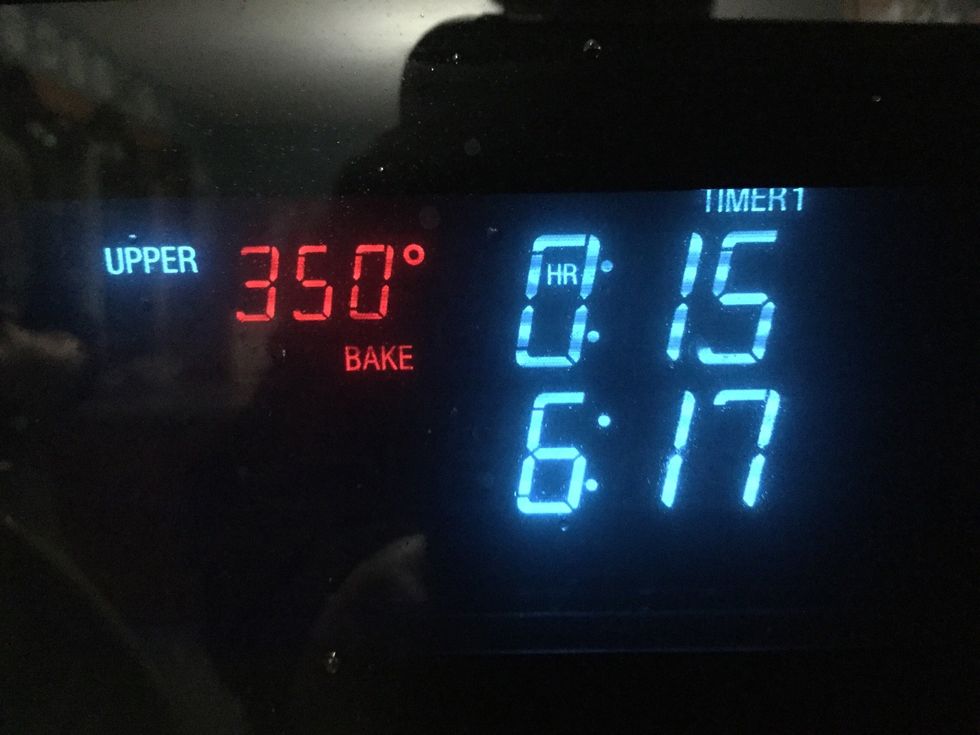 After you get the hang of the layers, preheat your oven so it's ready when you are. Look at your cake mix for instructions. I'm going with 15 minutes on 350 degrees. They should come out fluffy.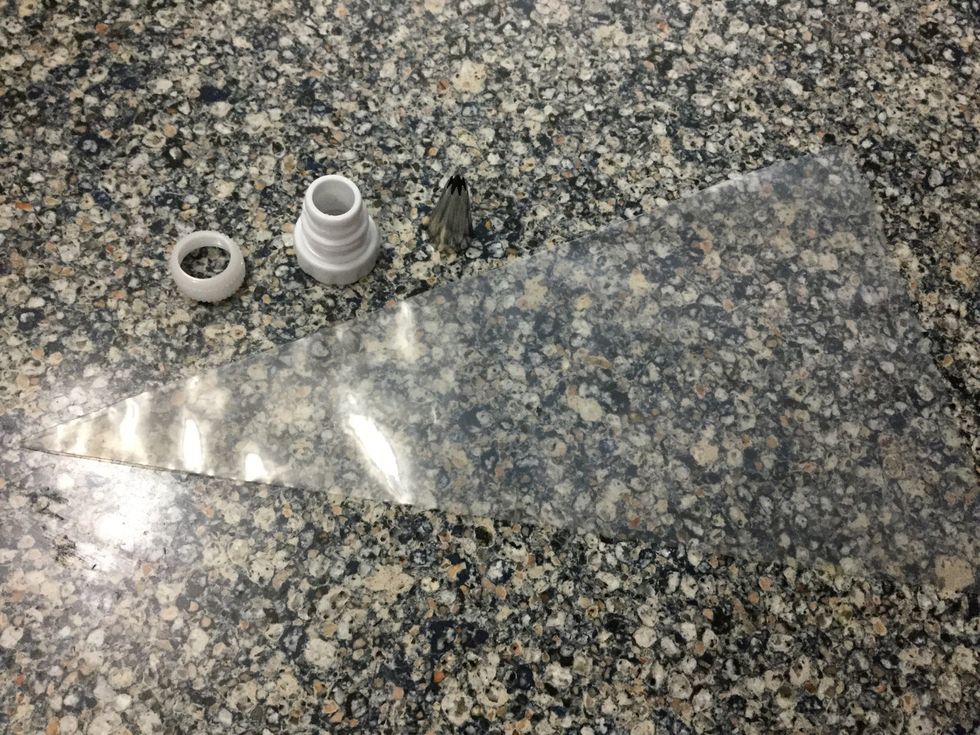 After letting them cool (where I used a cooling rack for best ventilation), you have the choice to frost and sprinkle them. You can use a knife or frosting bag and tip, like I have here.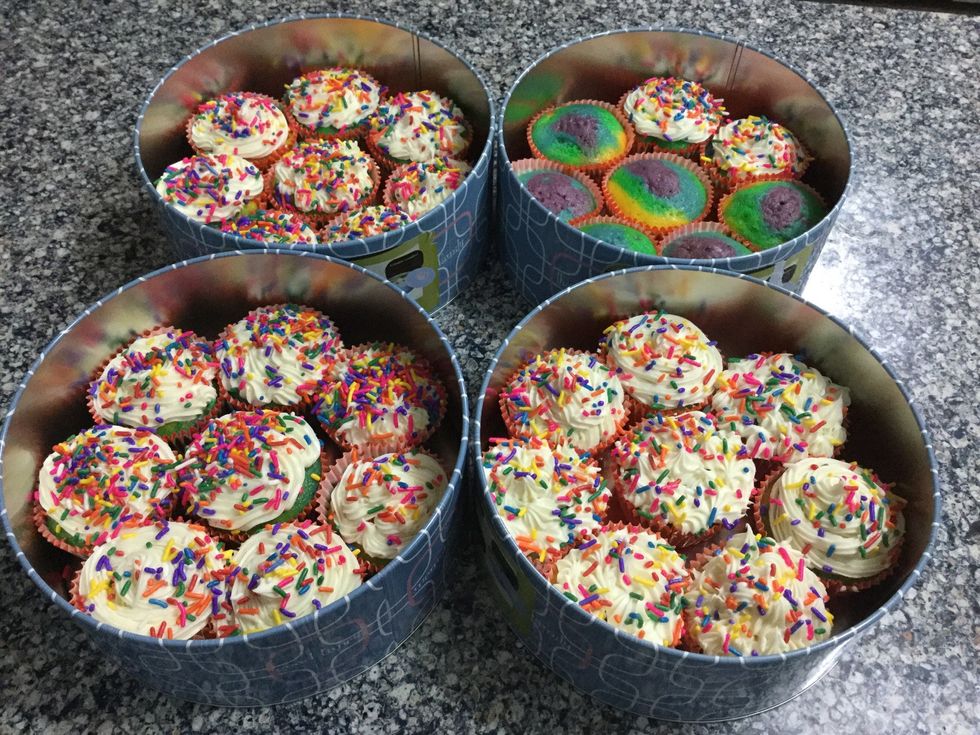 Here I have a batch (and part of another) I made and as you can see, they look pretty cool iced, or not.
1.0 Box of cake mix
3.0 Eggs (according to the mix)
1/4c Water (according to the mix)
1/3c Vegetable oil (according to the mix)
Food dye (the colors of the rainbow)
24.0 Cupcake papers/liners
Cupcake pans
A large mixing bowl
6.0 Small/medium-sized bowls
Measuring cups
Whisk
Fork (optional)
Ice cream scoop or similar-sized spoon
Cooling rack (optional)
(1-2 containers of) Icing
Knife or other icing instrument
Sprinkles (optional)