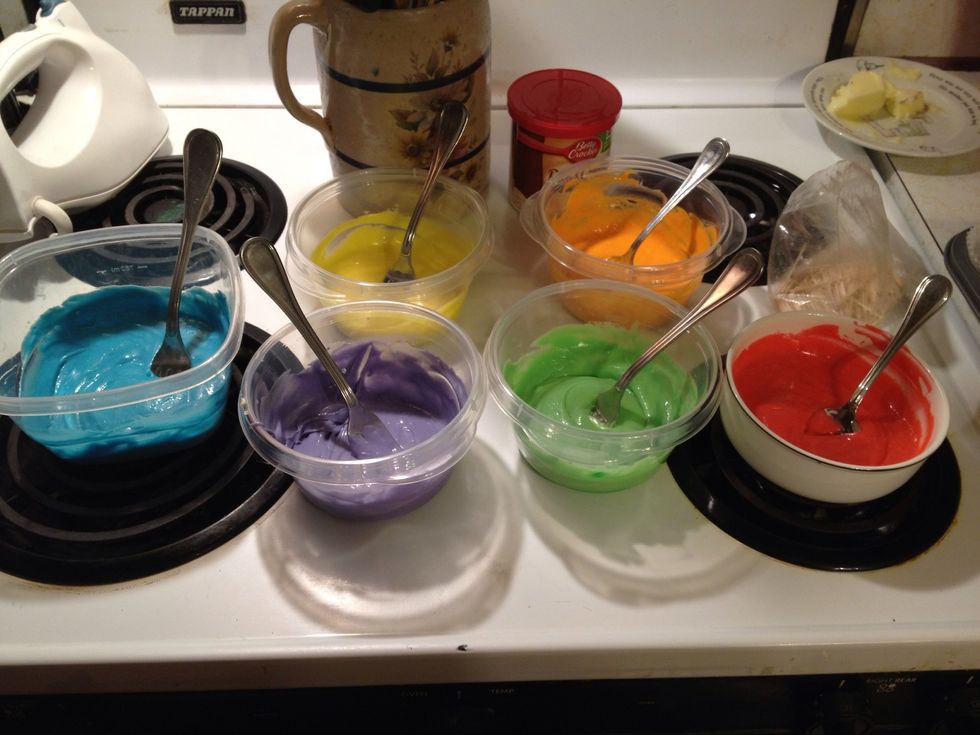 Mix up cake batter according to directions on box. Separate batter into six bowls and add Wilton icing colors (red, orange, yellow, green, blue, and purple) to each bowl.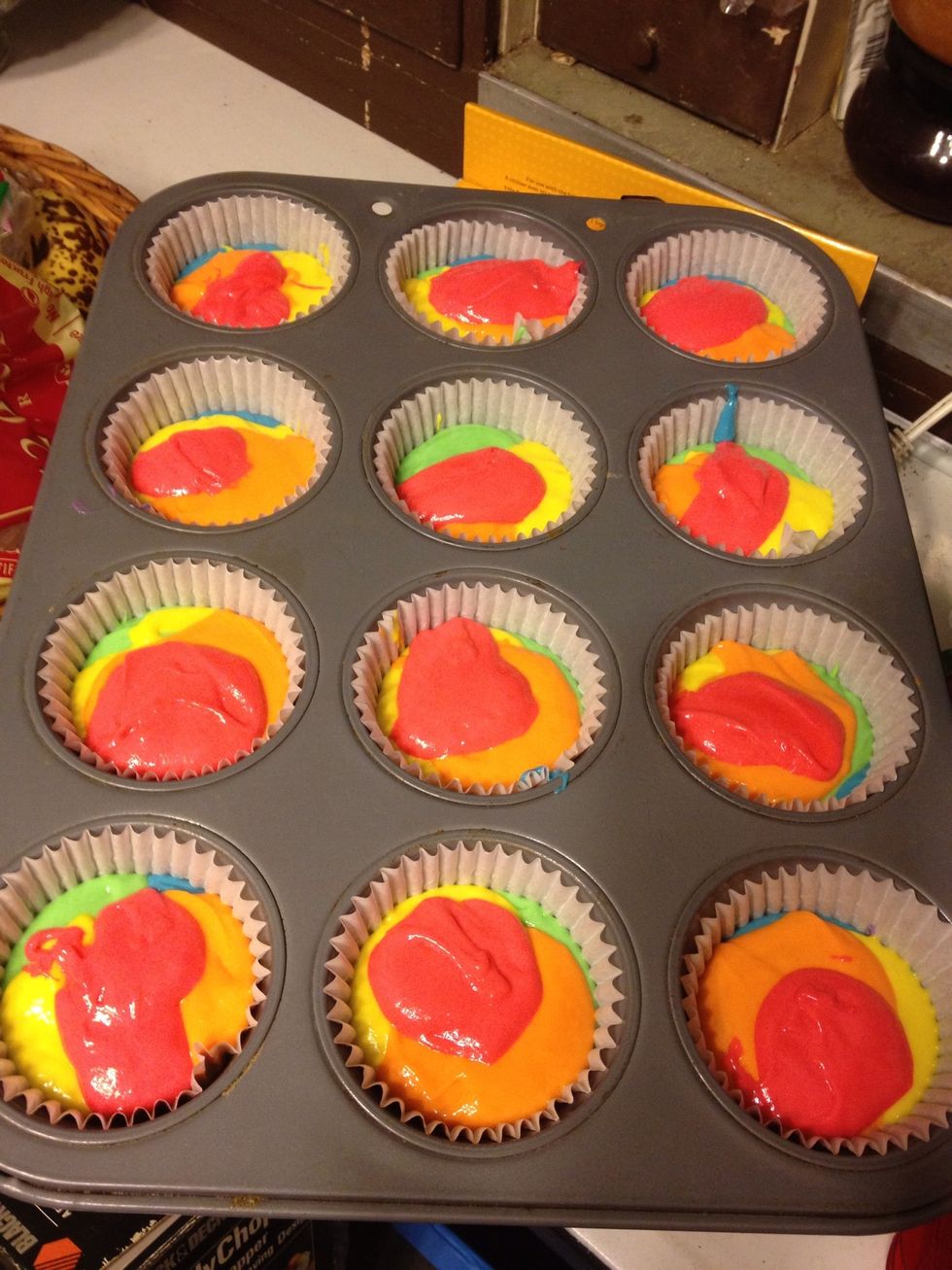 Starting with purple and going in reverse rainbow order layer a teaspoon of each color into the cupcake pan.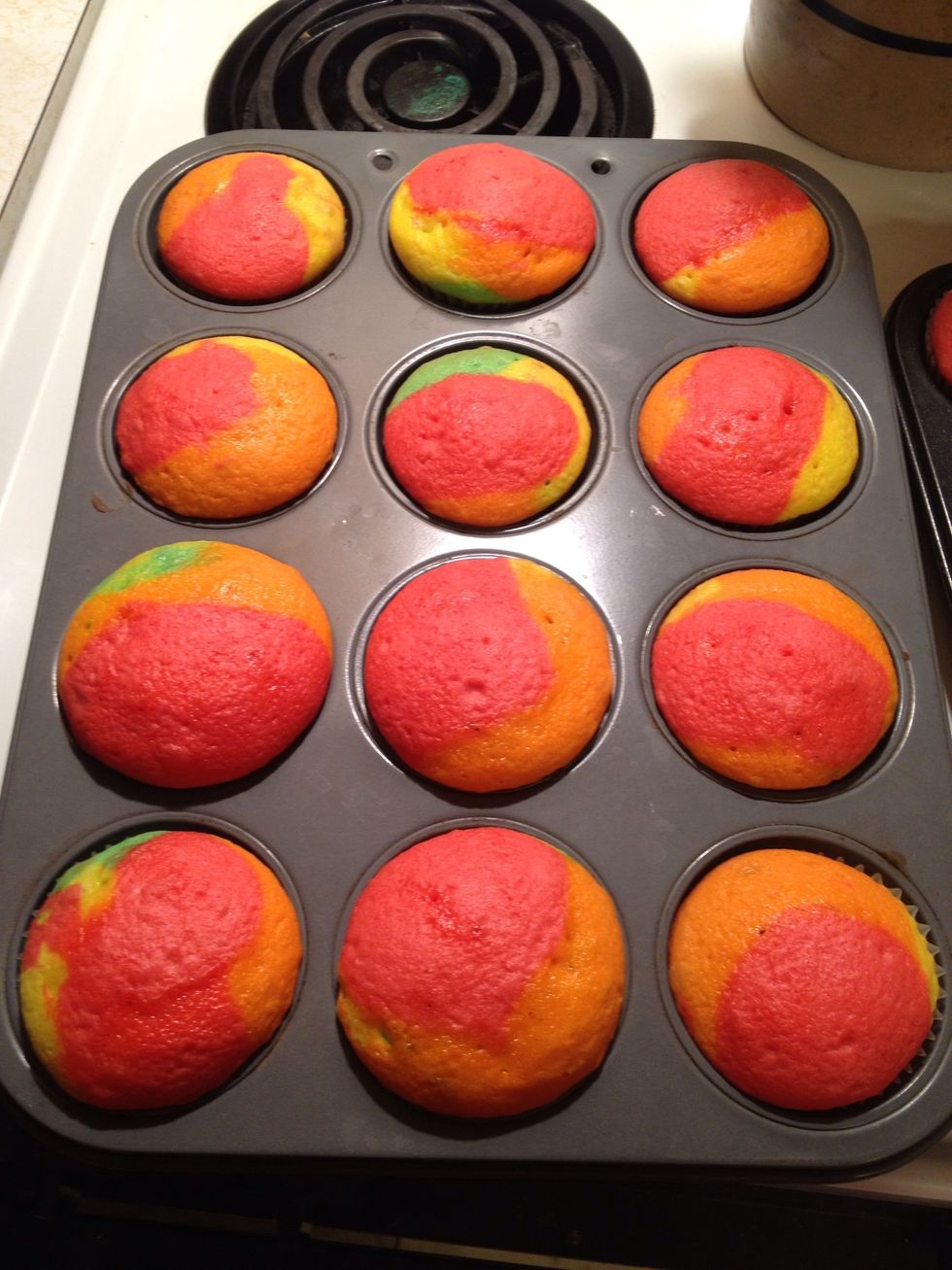 Bake for 18-22 minutes (depending on your oven)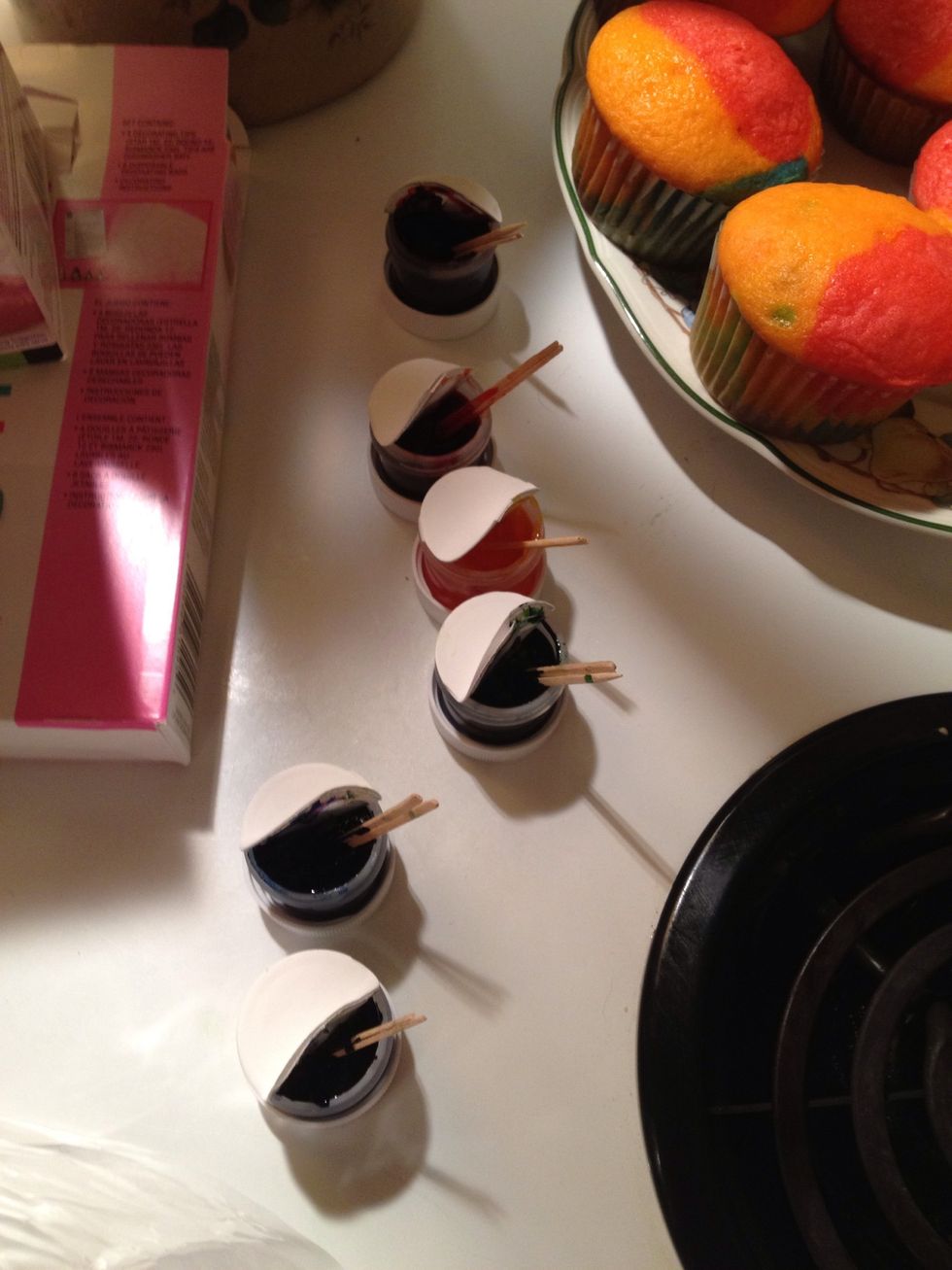 Separate toothpicks for each color.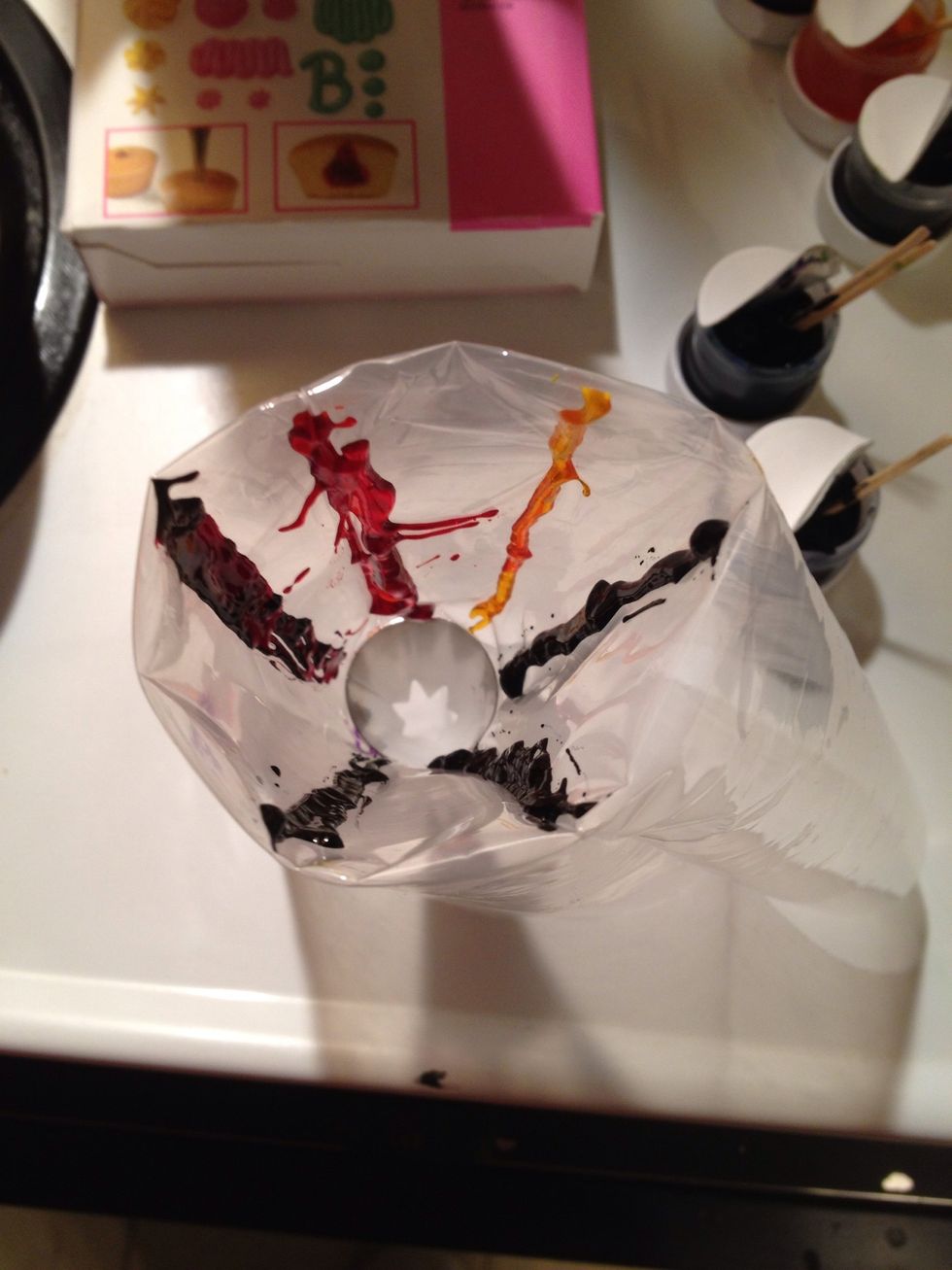 Put tip in decorating bag and fold down sides. Using toothpicks dipped in icing colors line the bag with the colors.
Add the icing to the bag. Don't fill too full or icing will come out of the bag.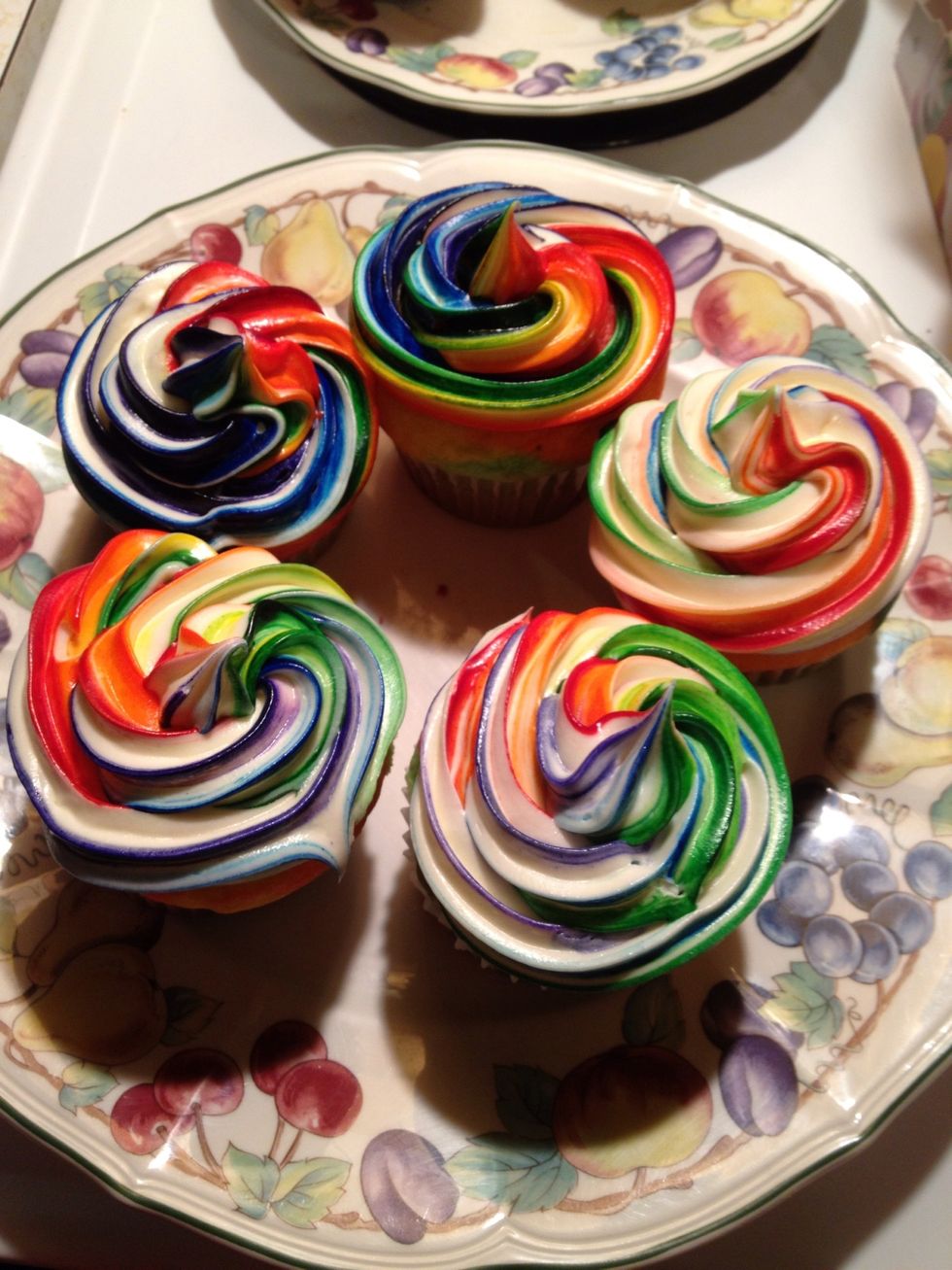 Frost your cupcakes!
Enjoy your beautiful handiwork!
1.0 Box any brand white cake mix
1.0 Can any brand vanilla frosting
1.0 Wilton icing colors 8 colors or food coloring
2.0 Disposable decorating bags
1.0 Star tip 1M
6.0 Bowls