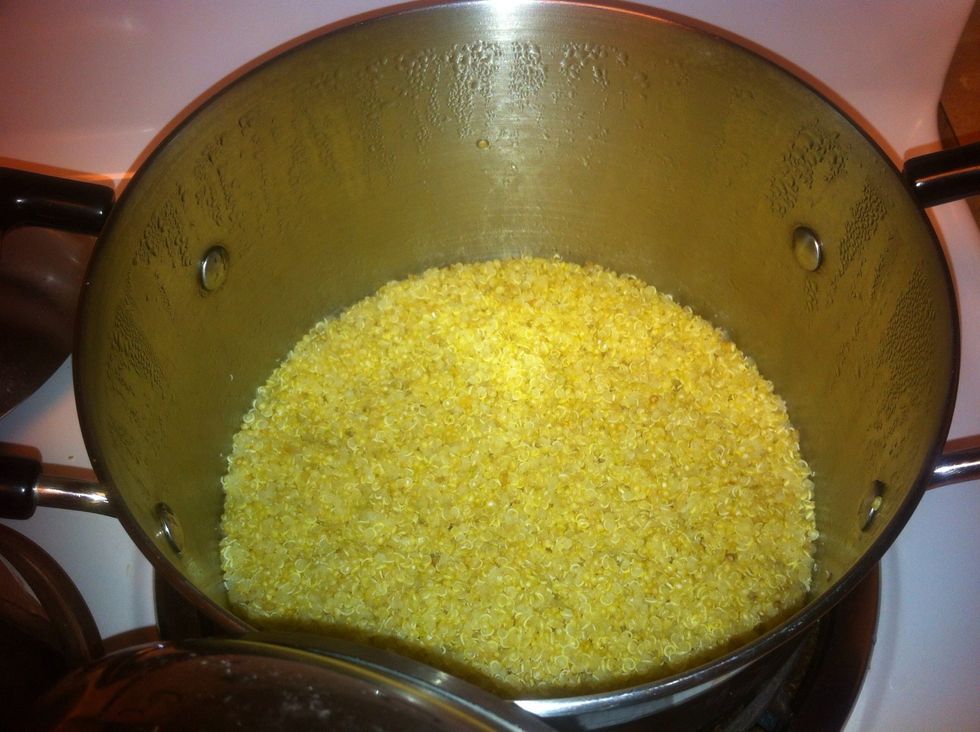 Cook quinoa and set aside.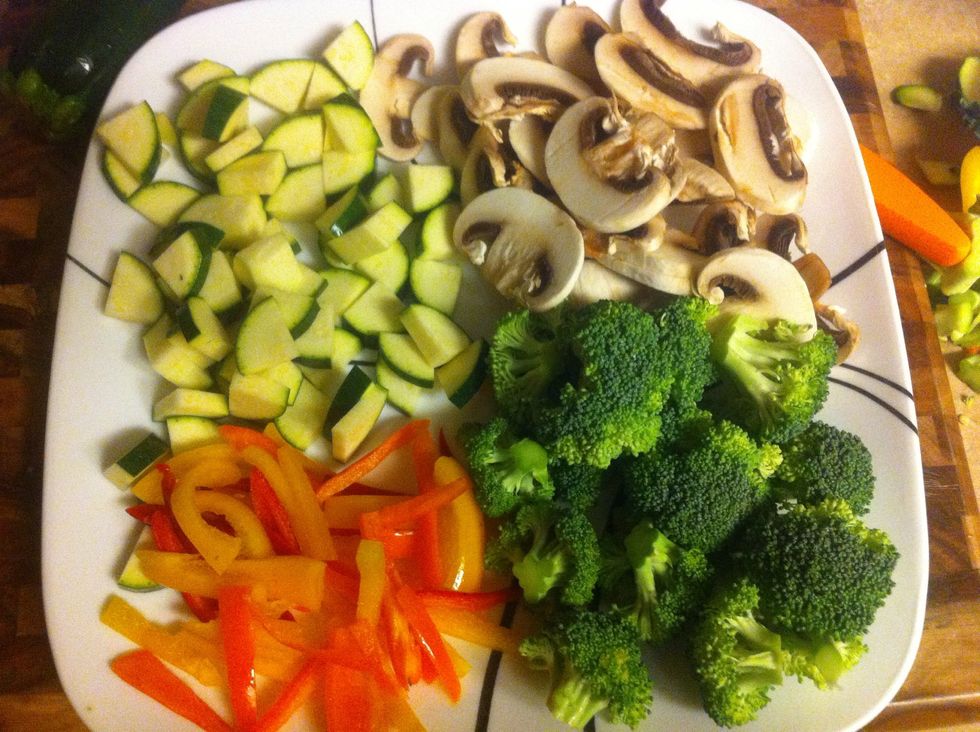 Chop up your preferred stir-fry vegetables. I used zucchini, white button mushrooms, yellow & red bell peppers, and broccoli.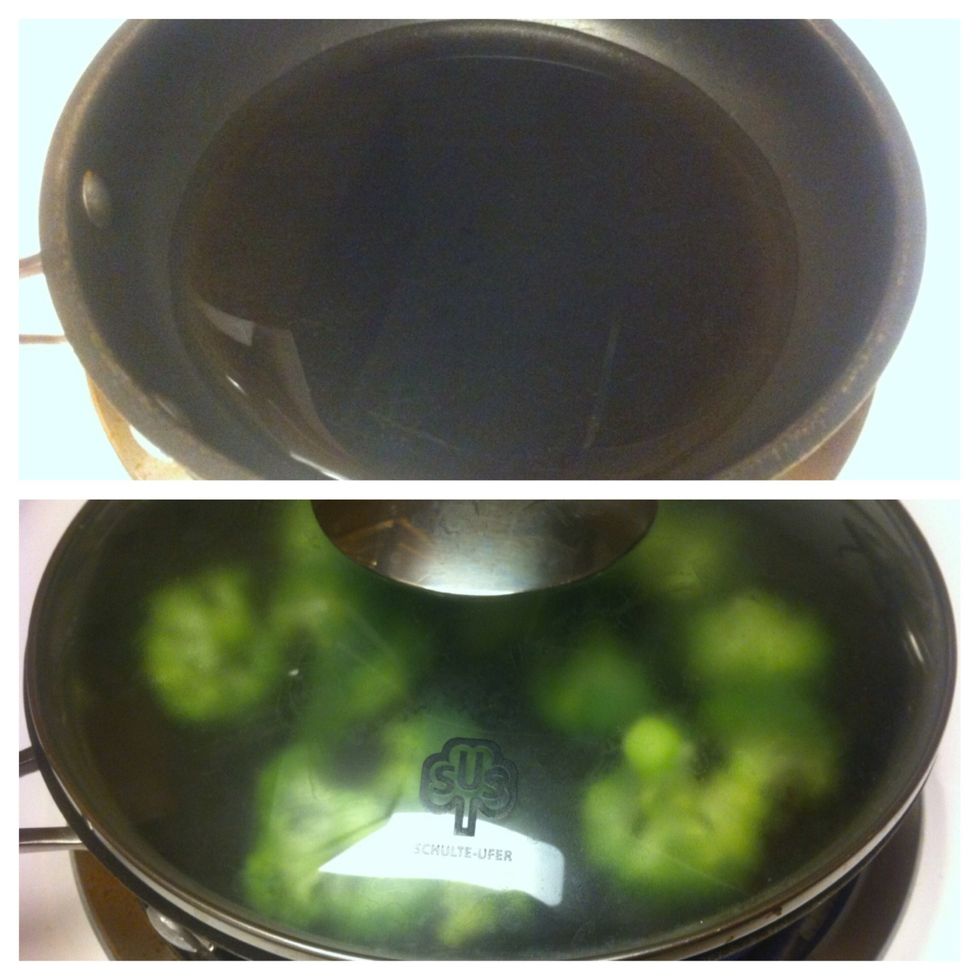 Steam broccoli in a skillet. Heat water on medium-high, then add in broccoli florets. Steam broccoli for 3 minutes or until tender.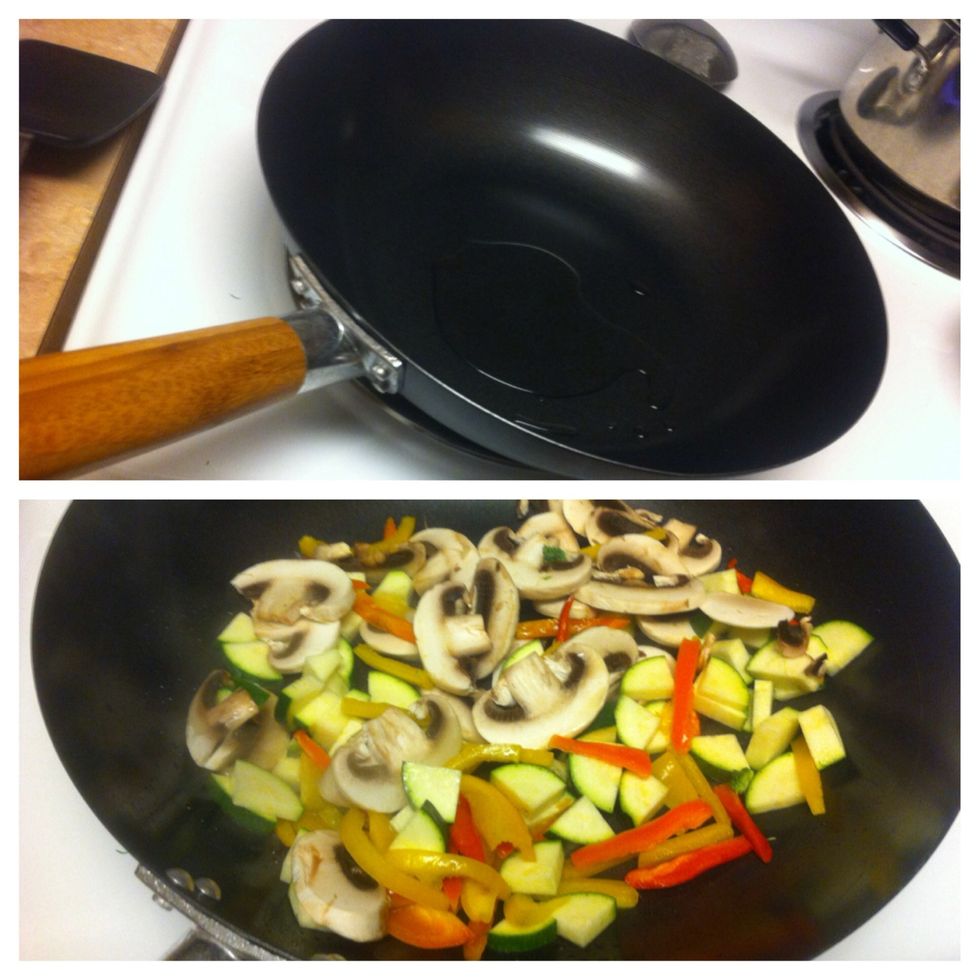 Heat 1 tablespoon of olive oil on medium-high heat in sauté pan. Add in zucchini, mushrooms, and peppers.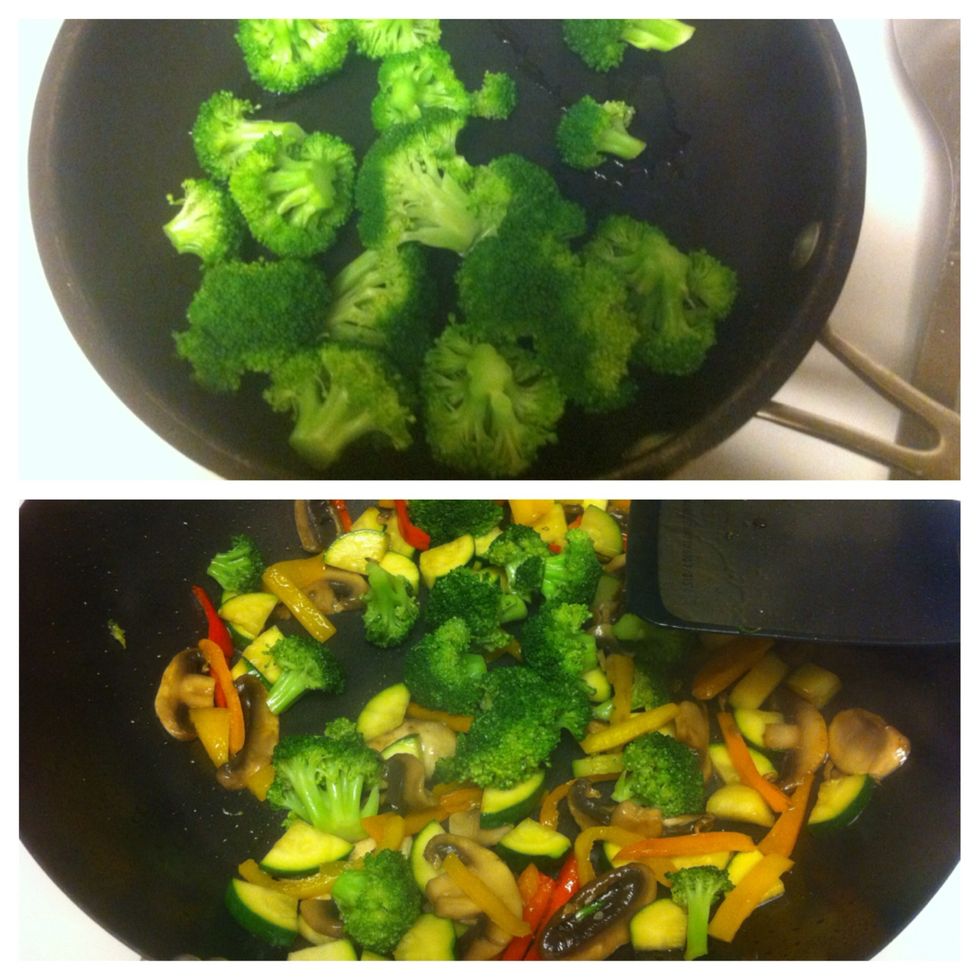 After broccoli is tender, drain the water. Then add the broccoli to sauté pan with the rest of the vegetables.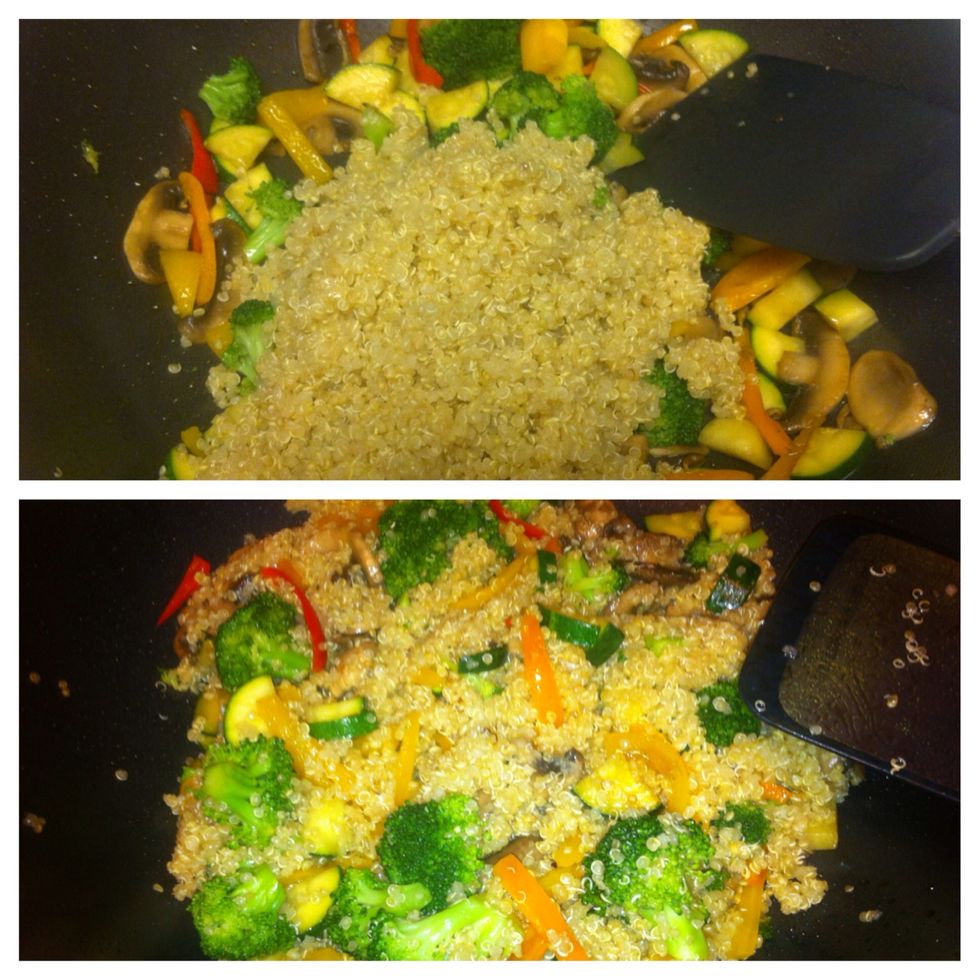 When vegetables are cooked and tender, add in quinoa, 1 teaspoon sesame oil, salt and pepper.
Drizzle the stir-fry with teriyaki or other sauce. I topped mine with cashews and sesame seeds. Enjoy! :)
Cooked Quinoa
Zucchini
Mushrooms
Bell Pepper
Broccoli
1.0Tbsp Olive Oil
1.0tsp Sesame Oil
Salt & Pepper
Teriyaki Sauce
(Optional) Sesame Seeds
(Optional) Cashews