The first thing you want to do is cook your quinoa. When cooking quinoa, you want to use double the amount of water than the amount of quinoa. (Ratio is 2:1)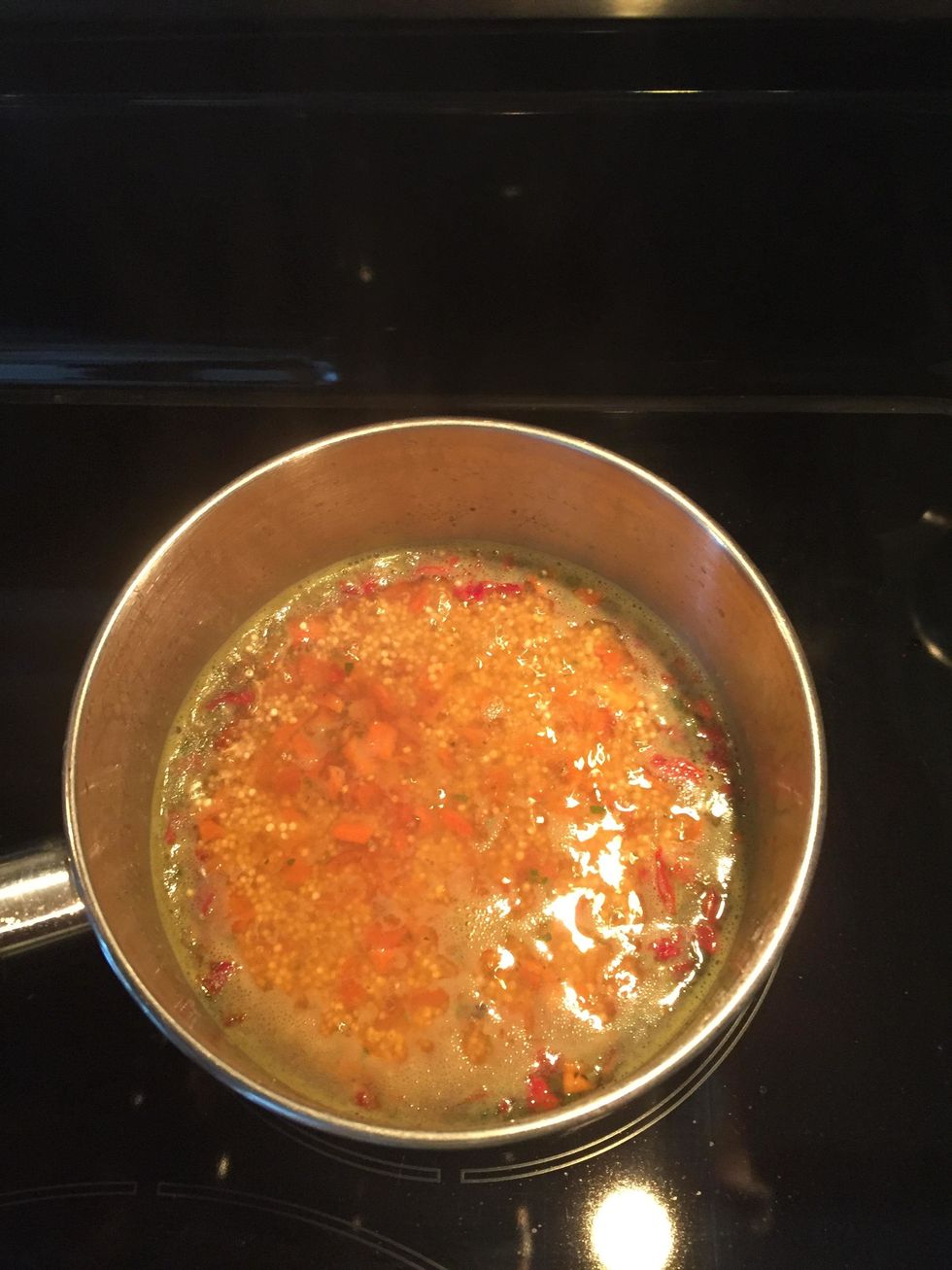 Chop your tomato while the quinoa is cooking. I actually ended up using less than the recipe called for and found a smaller amount was better.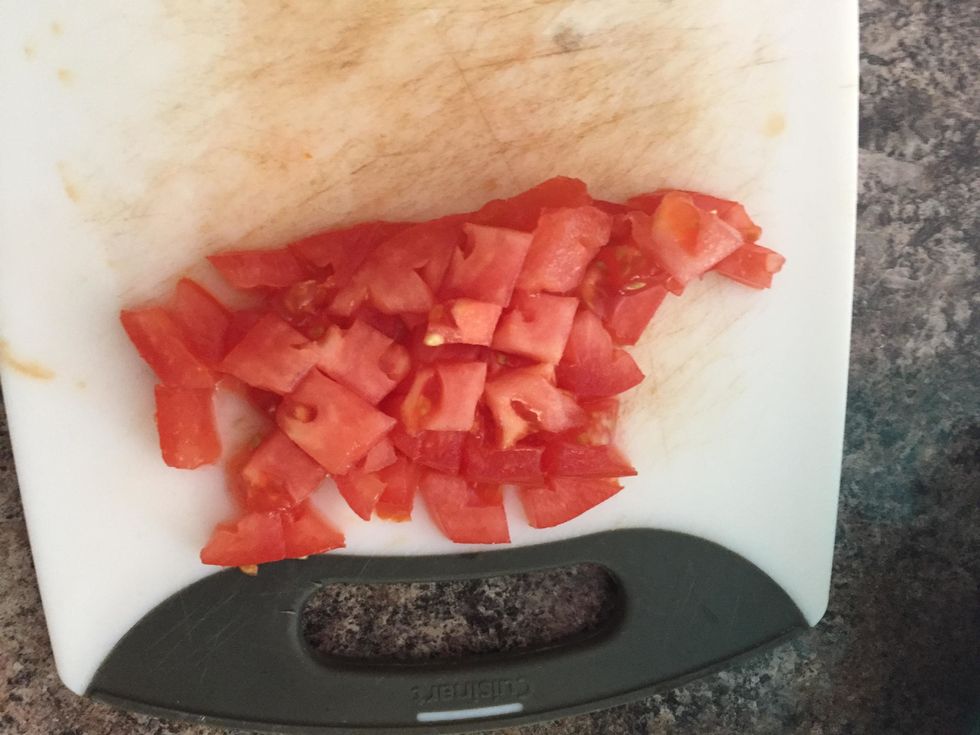 Chop your cucumber, I used less than the recipe recommended and found it was best.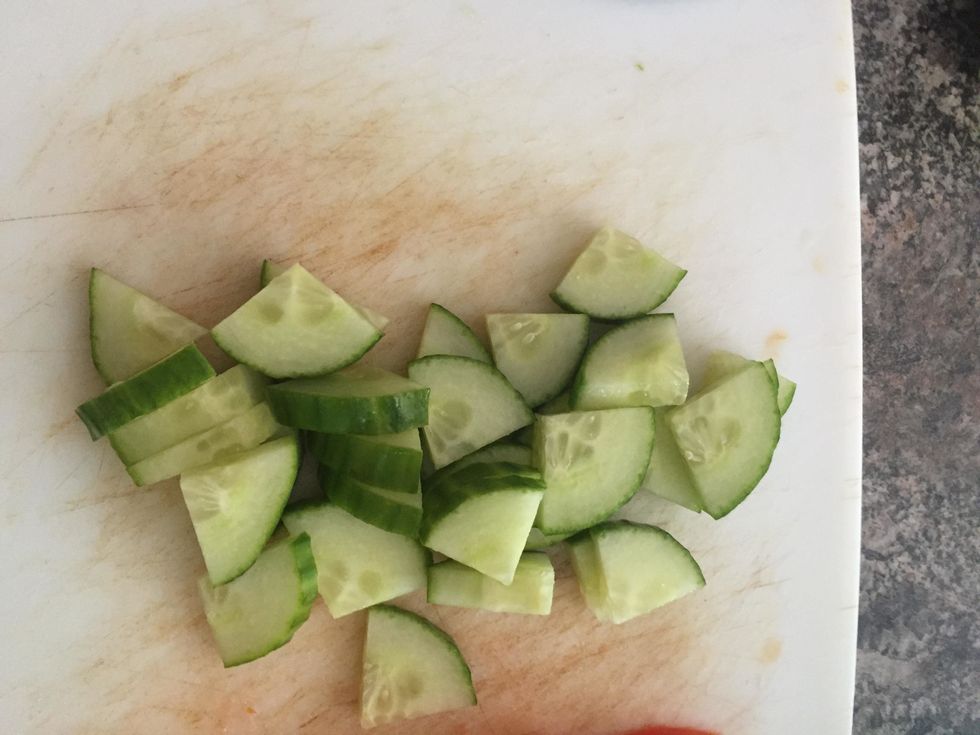 After all your vegetables are chopped they should look like this.
Add your greens to a salad bowl, I used mixed greens.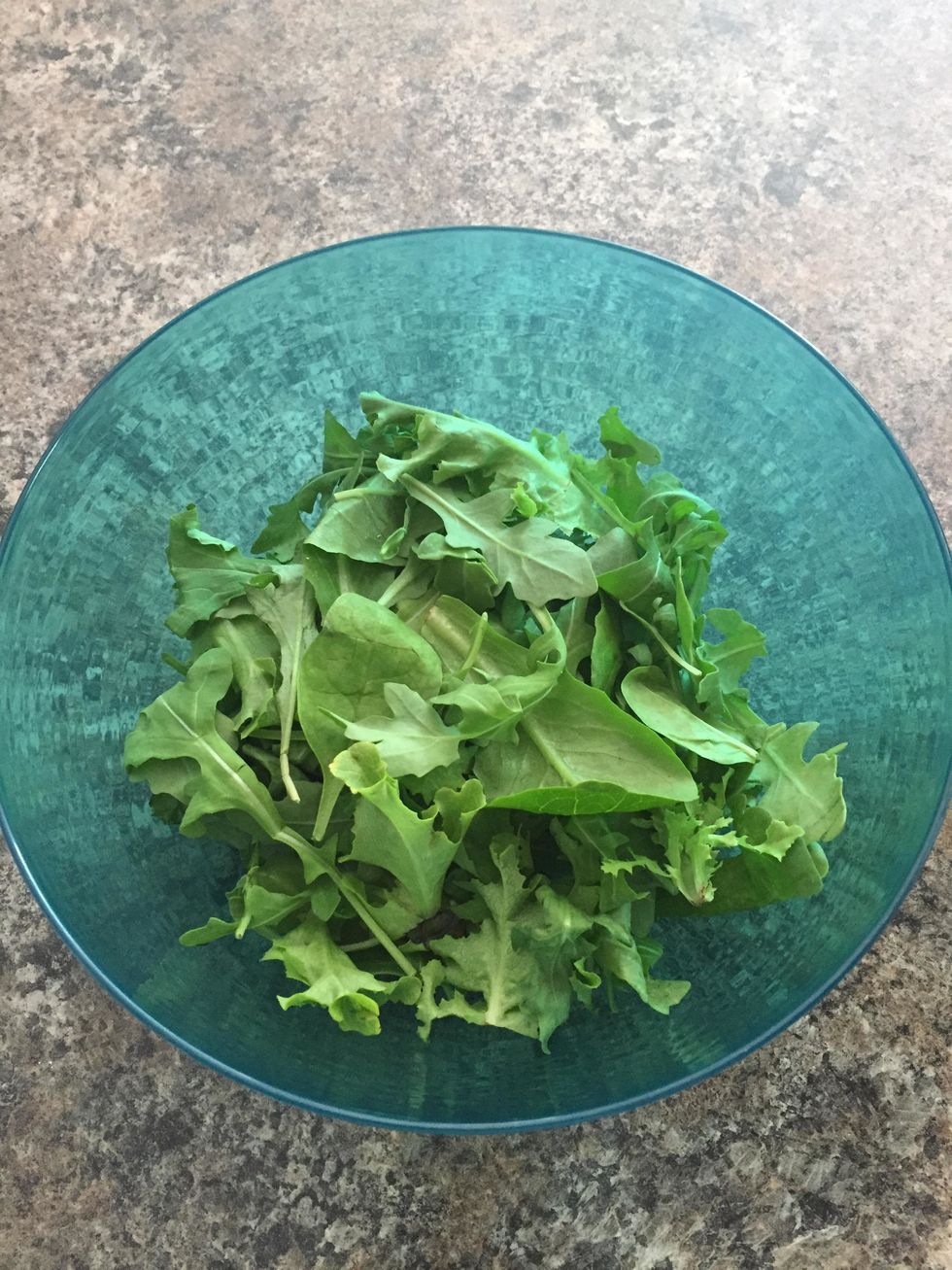 By now your quinoa should be cooked and look like this.
Add your lemon juice, salt and pepper. Mix the salad and enjoy!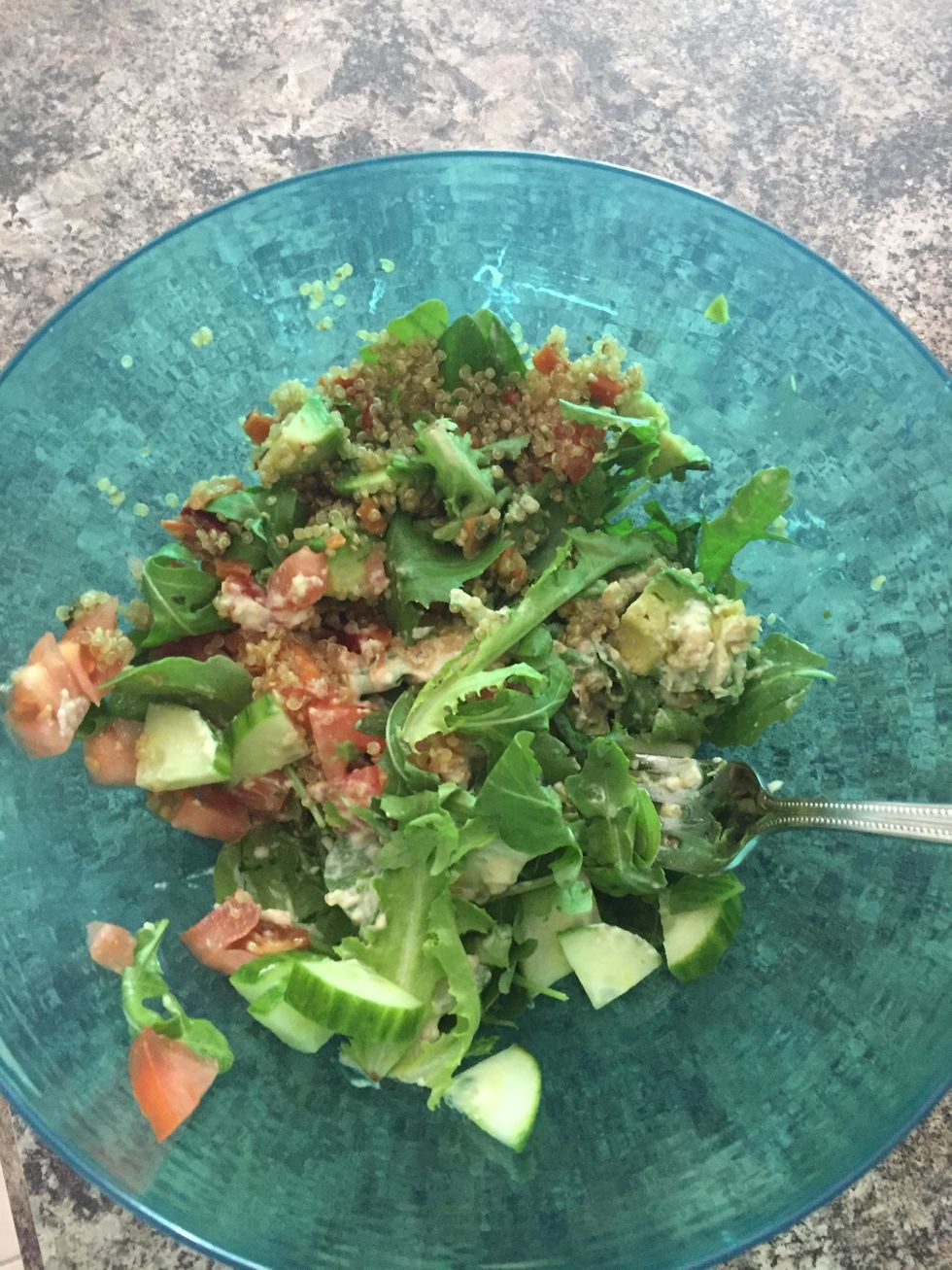 1/2c Quinoa
4.0c Greens of your choice
1/2 Tomato, chopped
1/2 Cucumber, chopped
1/2 Avocado, chopped
2.0Tbsp Hummus
Lemon Juice
Salt and pepper to taste