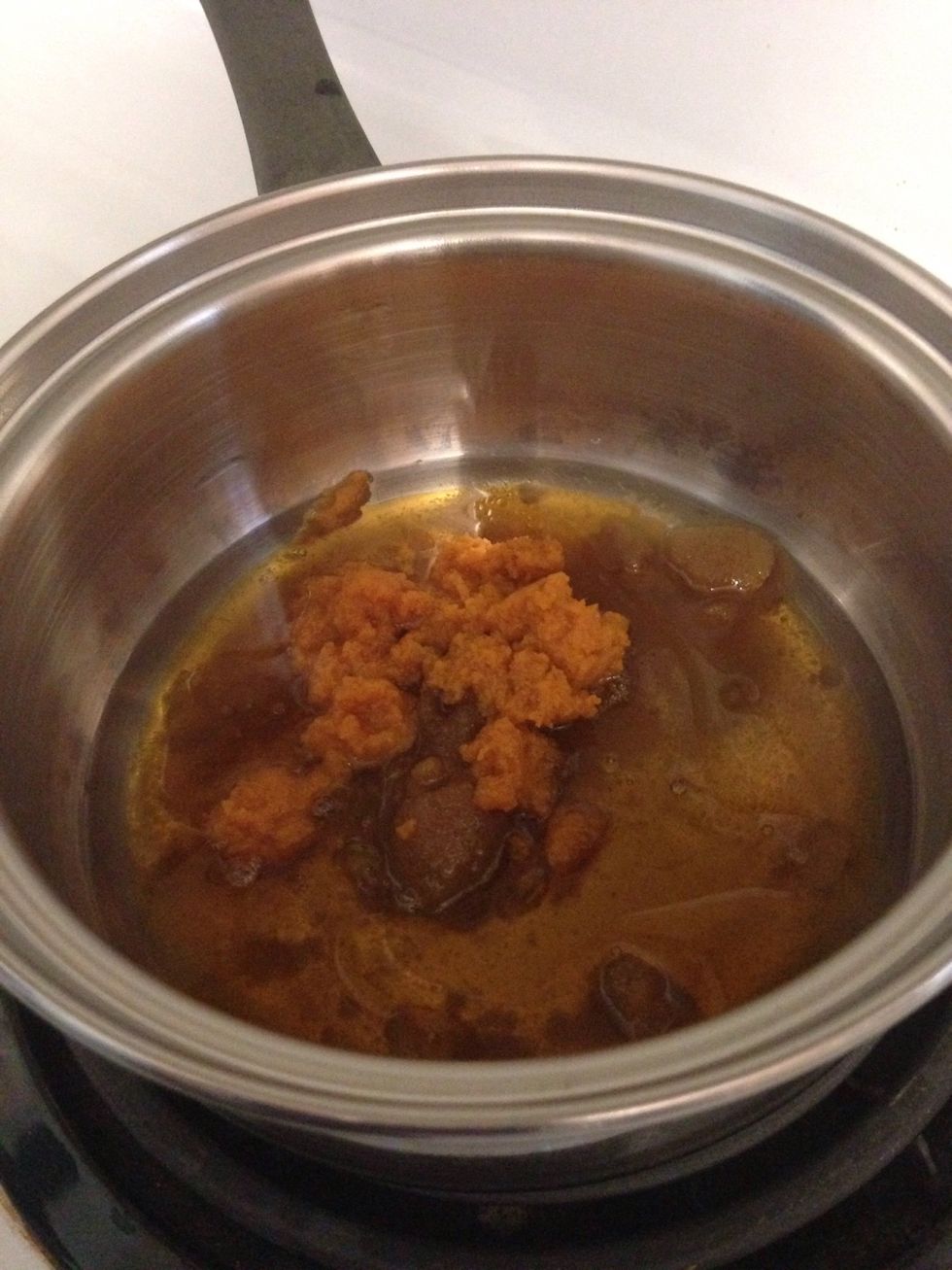 In a small sauce pan, heat coconut oil, pumpkin, brown sugar and agave syrup until sugar is dissolved and the mixture reaches a gentle boil.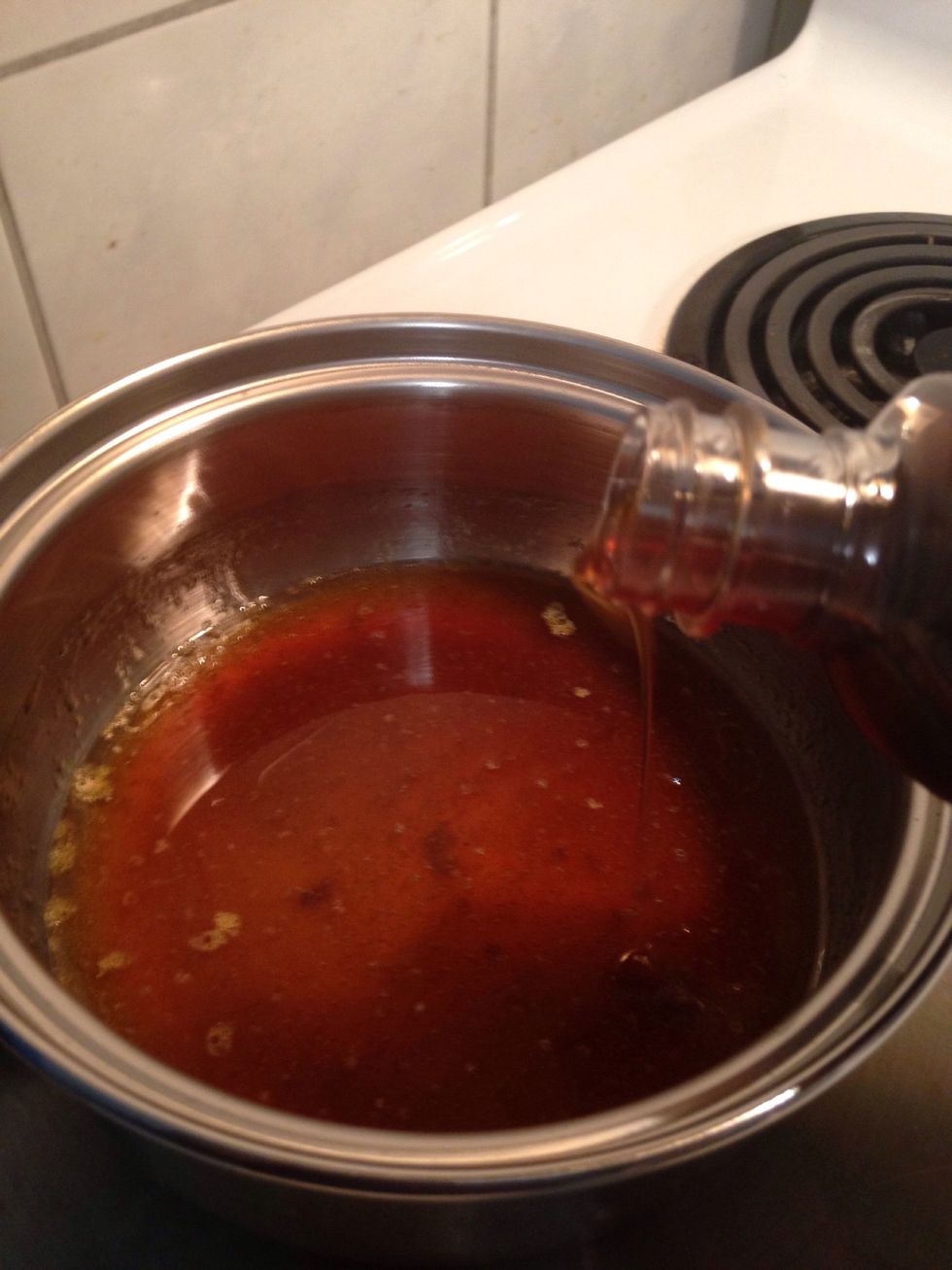 Remove from heat and add vanilla.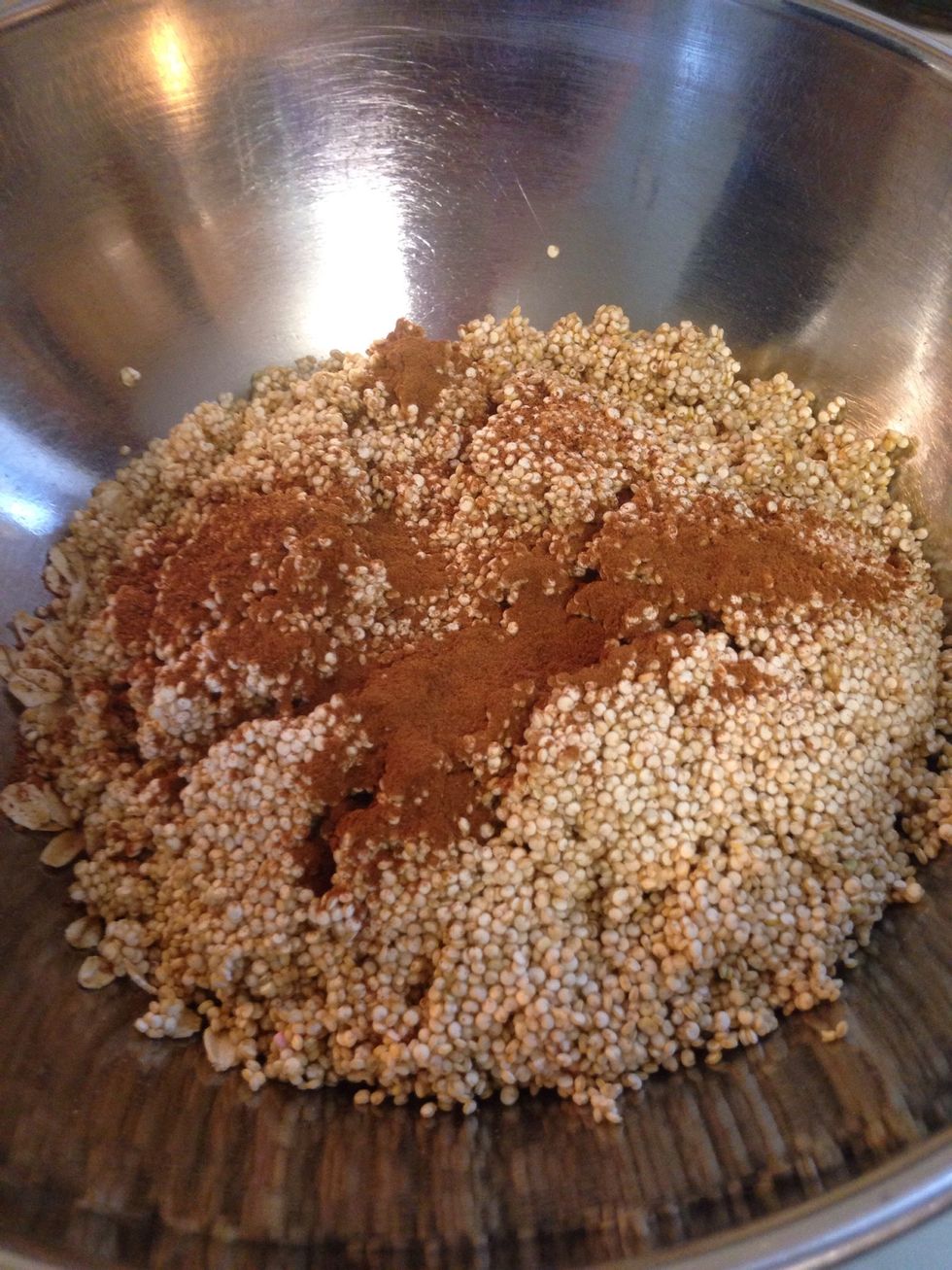 In a separate bowl, mix quinoa, oats and spices together.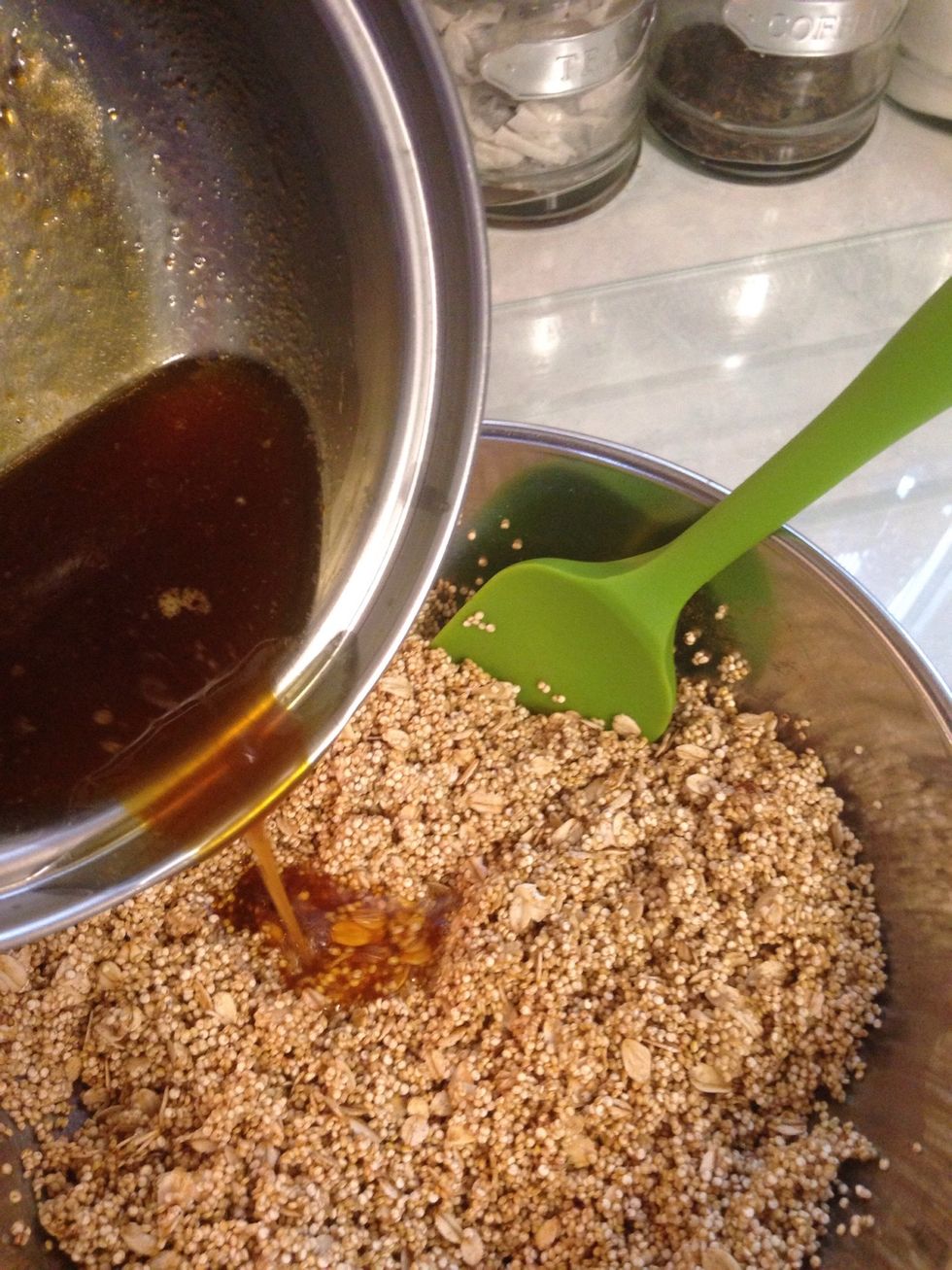 Pour liquid mixture into quinoa and oat mixture and stir to combine.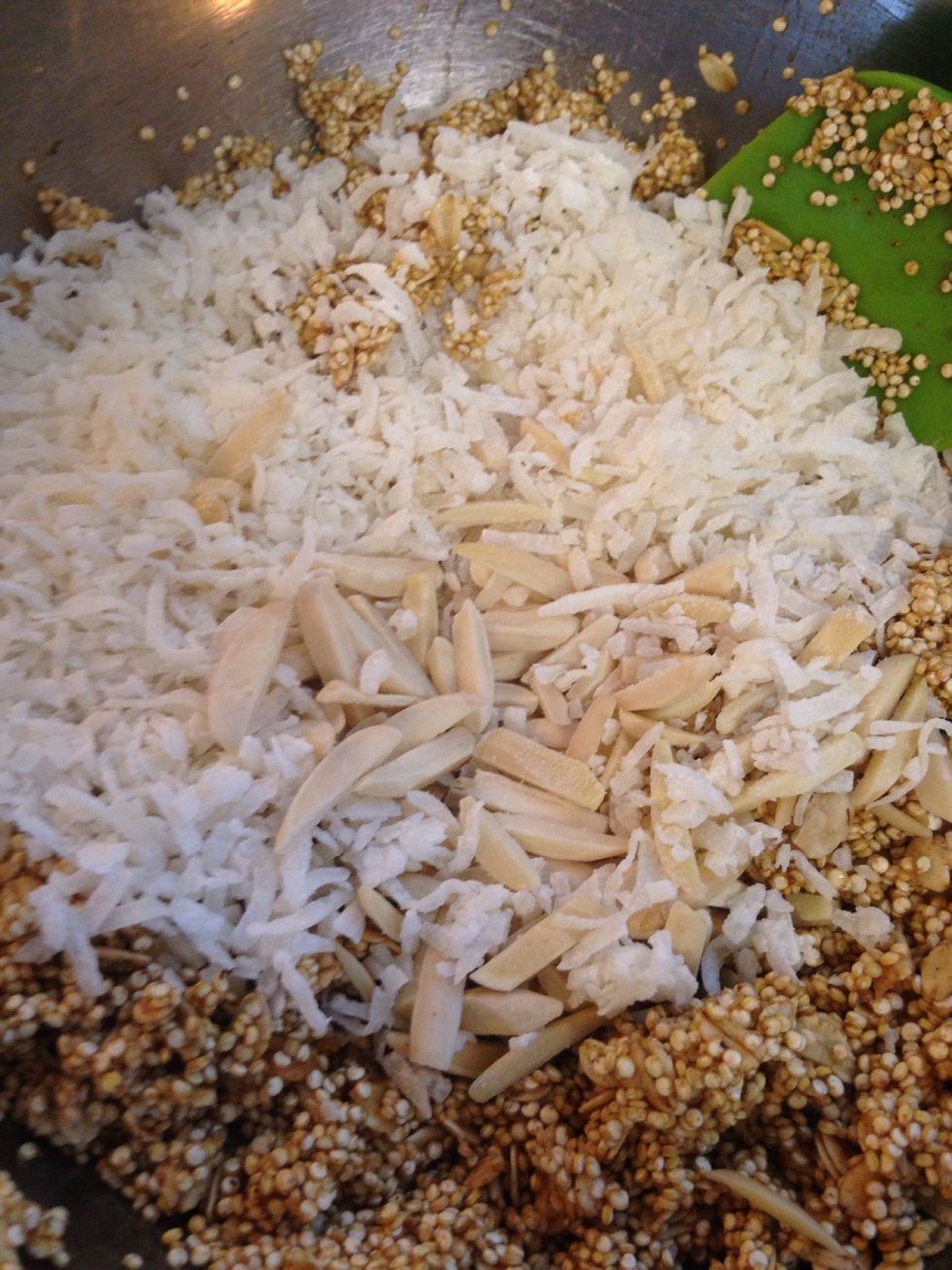 Stir in almonds and coconut (or whatever combination of nuts, dried fruit and seeds you prefer).
This is where I like to add some vegan semi-sweet chocolate chips. You can stir them in or melt and drizzle them over the finished bars. You can also leave them out altogether if you prefer.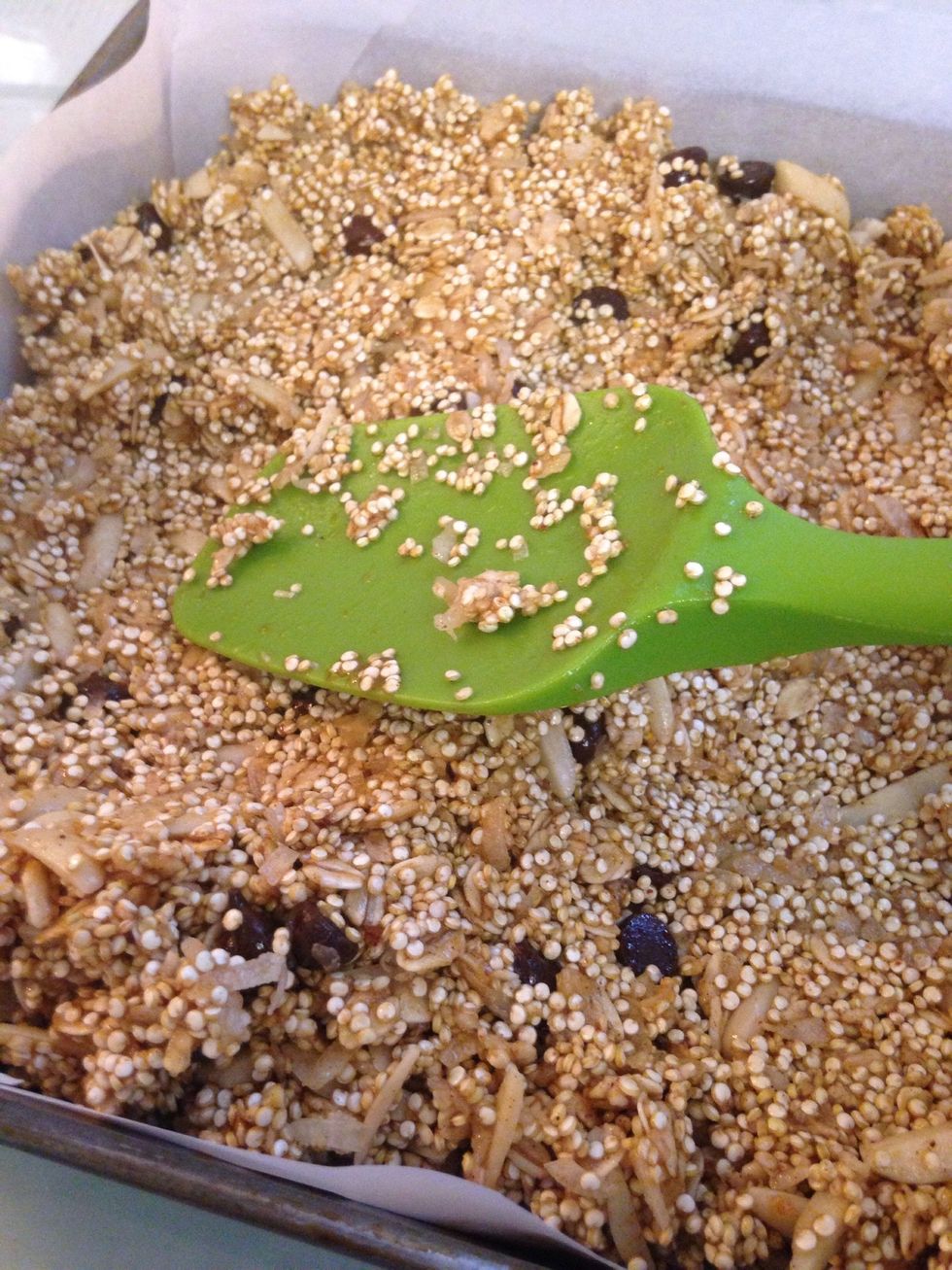 Dump the mixture into an 8x8" pan lined with parchment and press it very firmly.
When you think you've pressed it enough, you haven't. Place a sheet of parchment over the top to prevent the mixture from sticking to your hands and really, really pack it in there.
Put the bars in the fridge for at least two hours.
Finally slice into bars and store in an airtight container, preferably in the fridge.
2.0c cooked quinoa
1.0c rolled oats
1.0tsp ground cinnamon
1/2tsp ground nutmeg
2.0Tbsp coconut oil
2.0Tbsp pumpkin puree
2.0Tbsp brown sugar
1/4c dark chocolate chips
1/4c agave syrup
3/4c slivered almonds
3/4c shredded coconut
1.0tsp vanilla