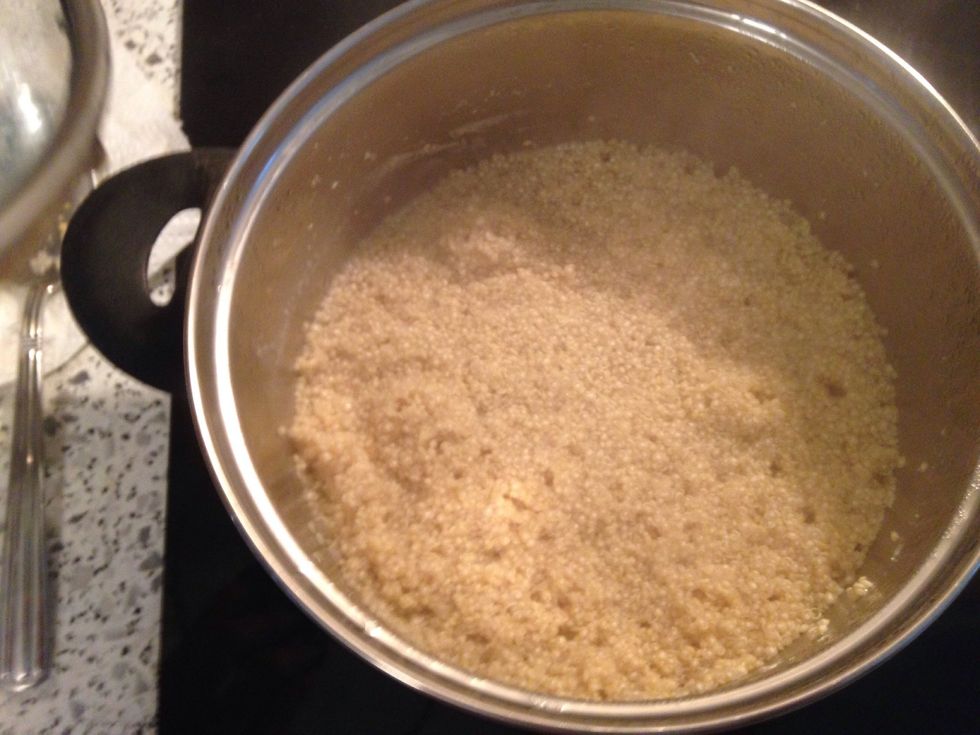 Cook quinoa with double the amount of water.
Mix coconut flour, salt and chia seeds. Preheat oven to 200 degrees Celsius.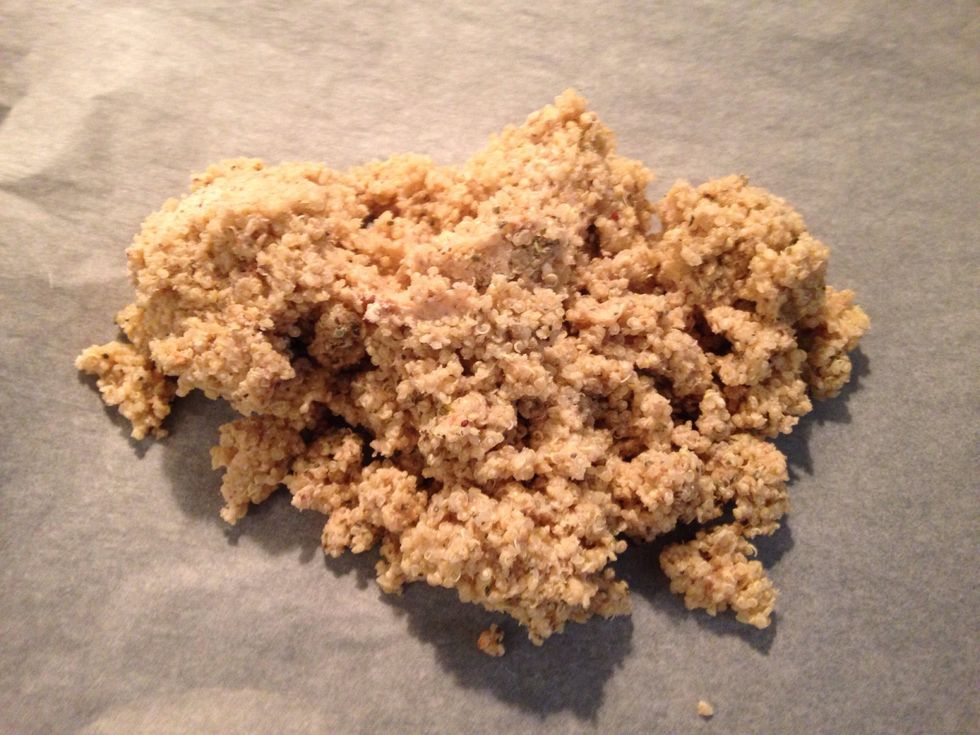 Combine cooked quinoa with flour mixture and 2 tbsps water and place it on a baking sheet. Don't forget to lay parchment paper underneath.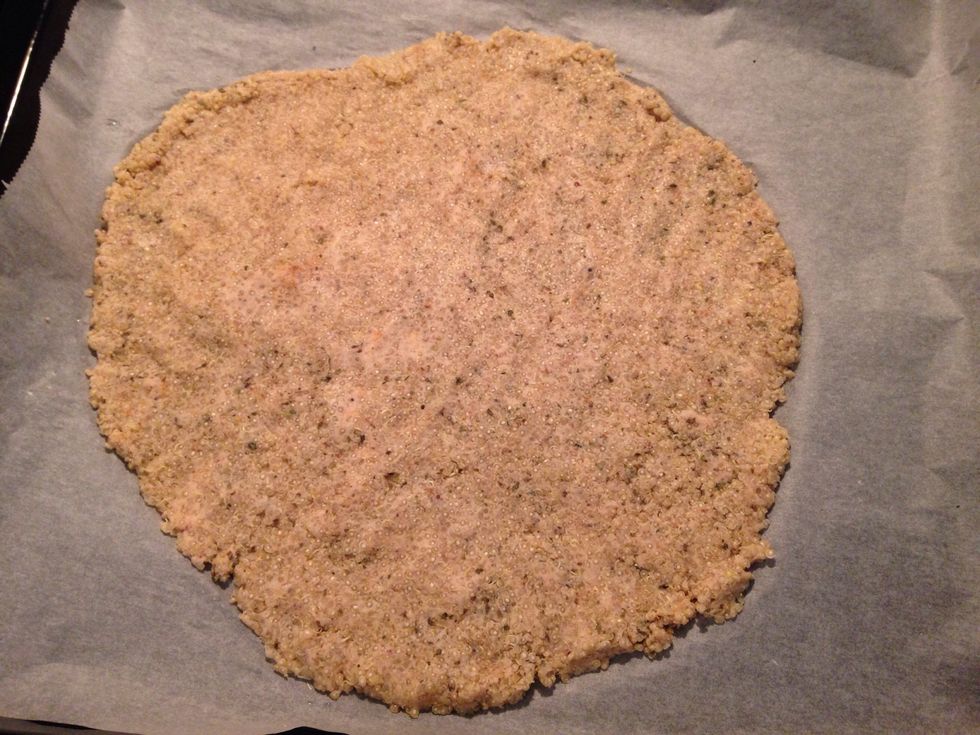 Pour batter in the middle of the parchment paper and press evenly. When you do this with wet hands it is not sticky and very easy to spread!
Bake for 10 minutes and flip it and bake it for another 10 minutes. Best way to flip it is by using another sheet of parchment paper. Place it on top and flip both together. Looks super crunchy now!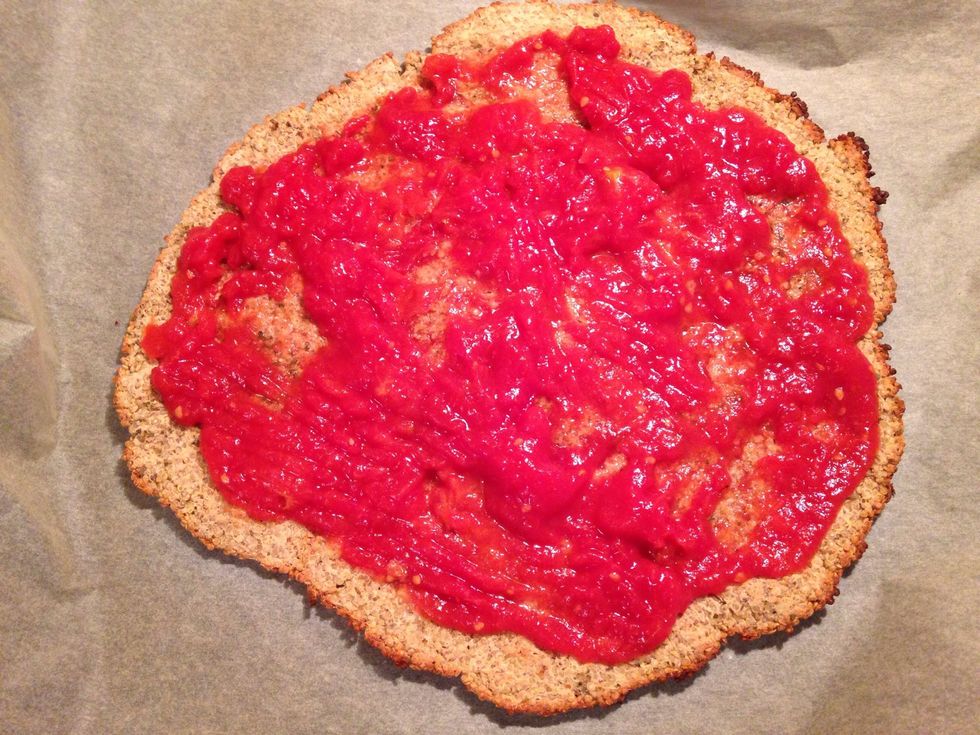 Top with tomato sauce...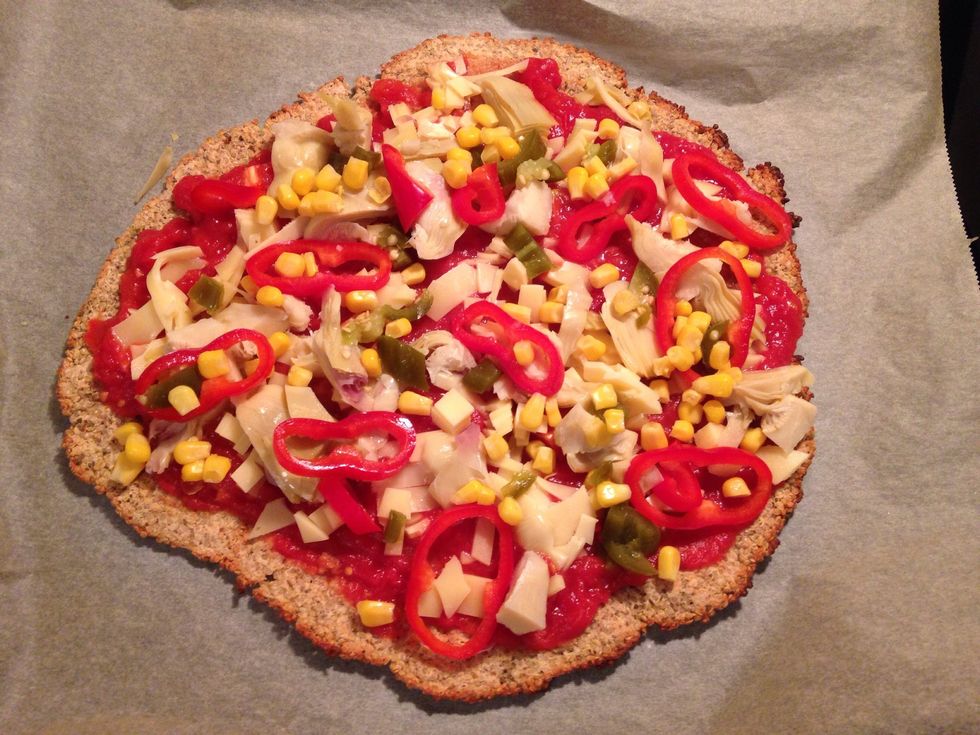 ...and toppings of choice. I used gouda cheese, red bell pepper, artichockes, corn and jalapeños. Season with oregano and bake for another 8-10 minutes.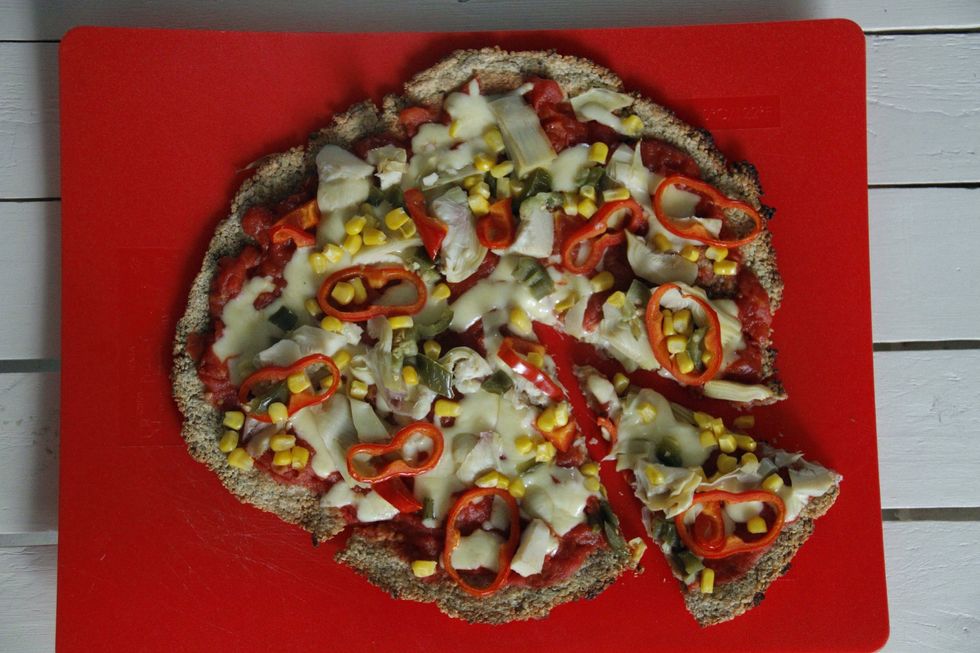 Yum yum!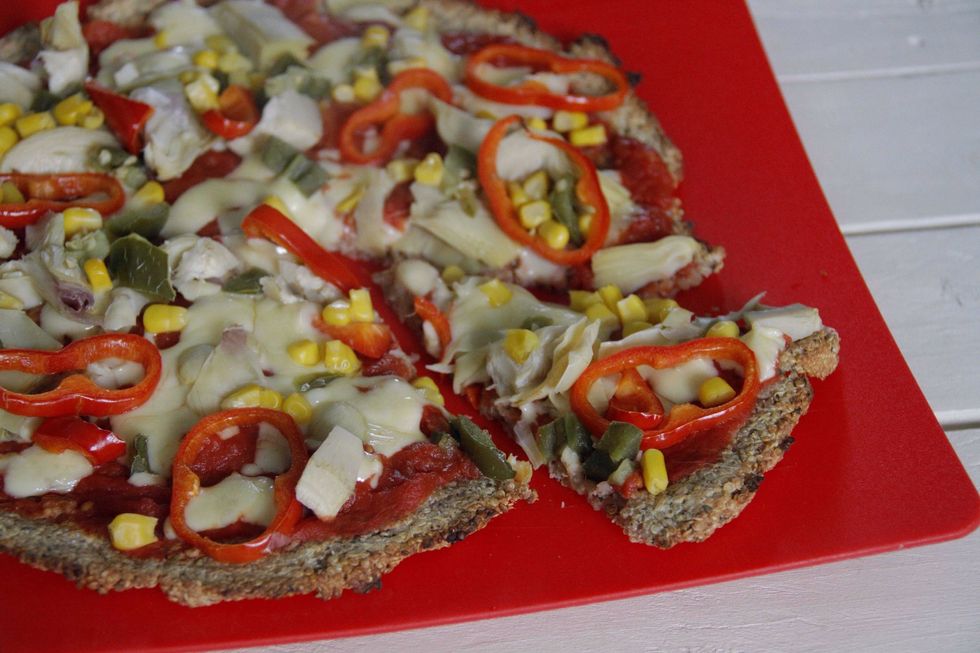 Mmmmhhhhh! Delicious! www.theblondebird.com
3/4c Uncooked quinoa
1/3c Coconut flour
1.0tsp Chia seeds
Tomato sauce
Gouda cheese
Oregano
Salt
Toppings of choice