How to make quinoa cakes with ricotta fig bruschetta
Make Quinoa Cakes With Ricotta Fig Bruschetta
675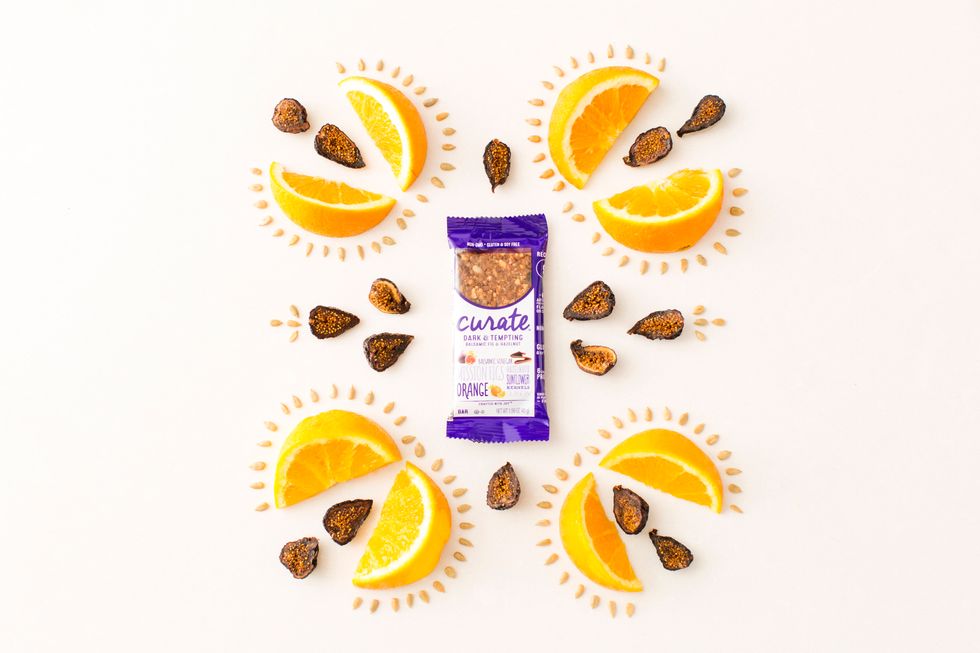 Innovation in the kitchen is no easy feat. But when you have a flavor combination that really works, we find it's actually quite easy to get creative.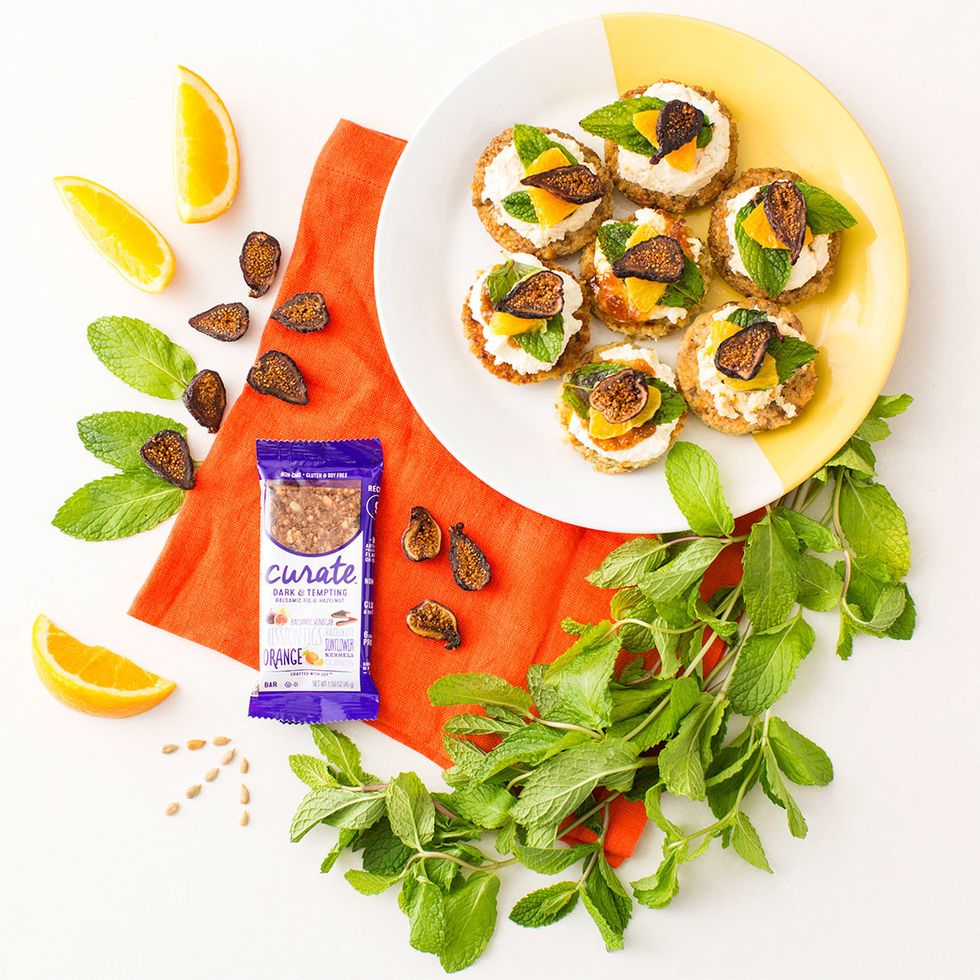 We've teamed up with Curate Snacks to test the theory. Enter Curate's Dark & Tempting bar: a sweet and savory combo of Mission Figs, orange, balsamic vinegar, hazelnuts, sunflower kernels and quinoa.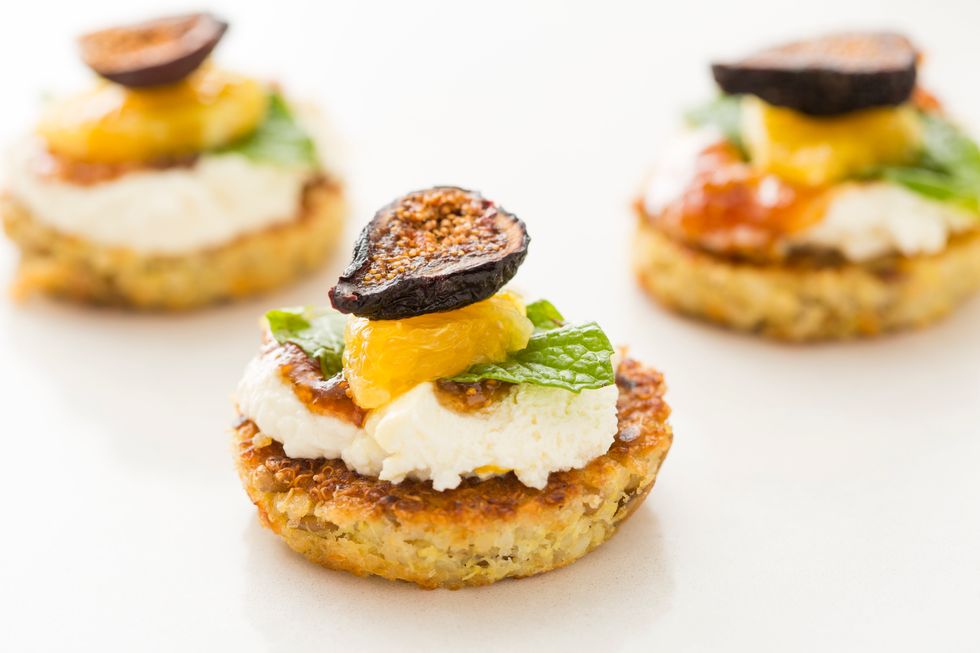 After tinkering in the kitchen a bit, the sunflower-quinoa cake with fig and ricotta bruschetta was born. Think of it as a deconstructed recipe that's also gourmet, healthy and delicious!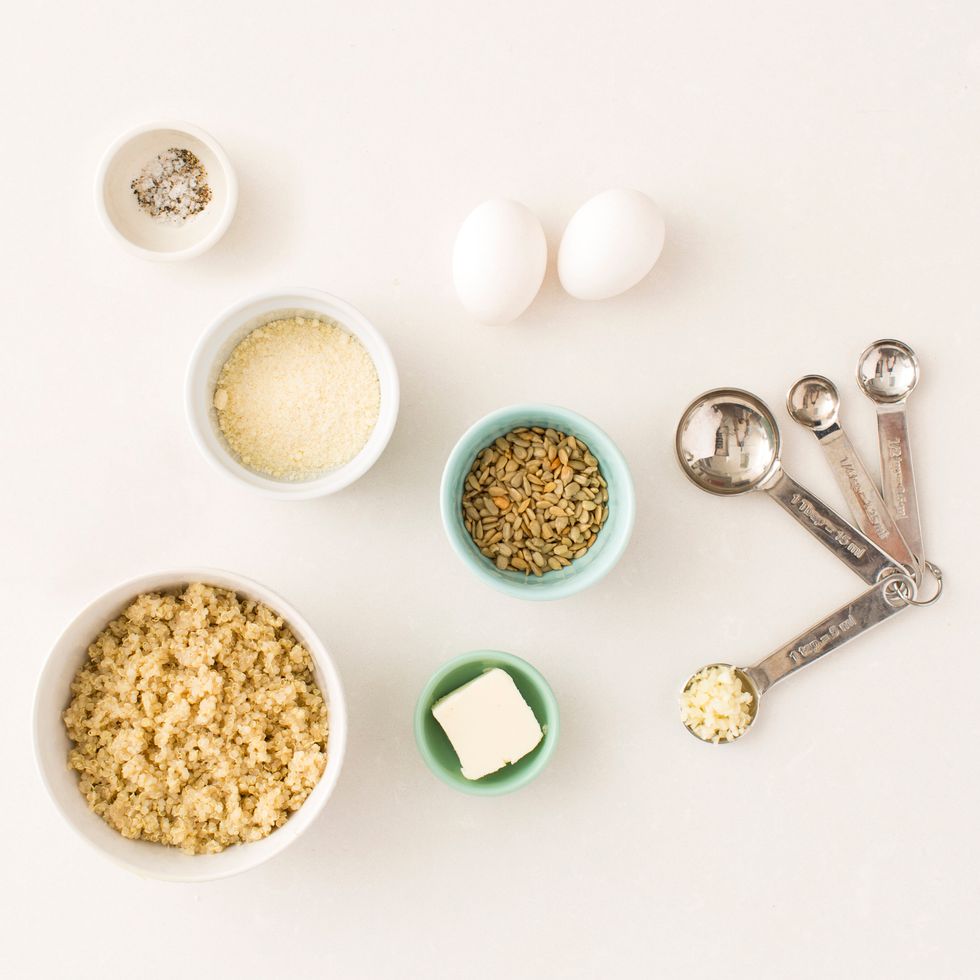 We've gotta say, the sunflower kernels really took the quinoa cakes to the next level. They're really, really tasty when paired with parmesan and garlic.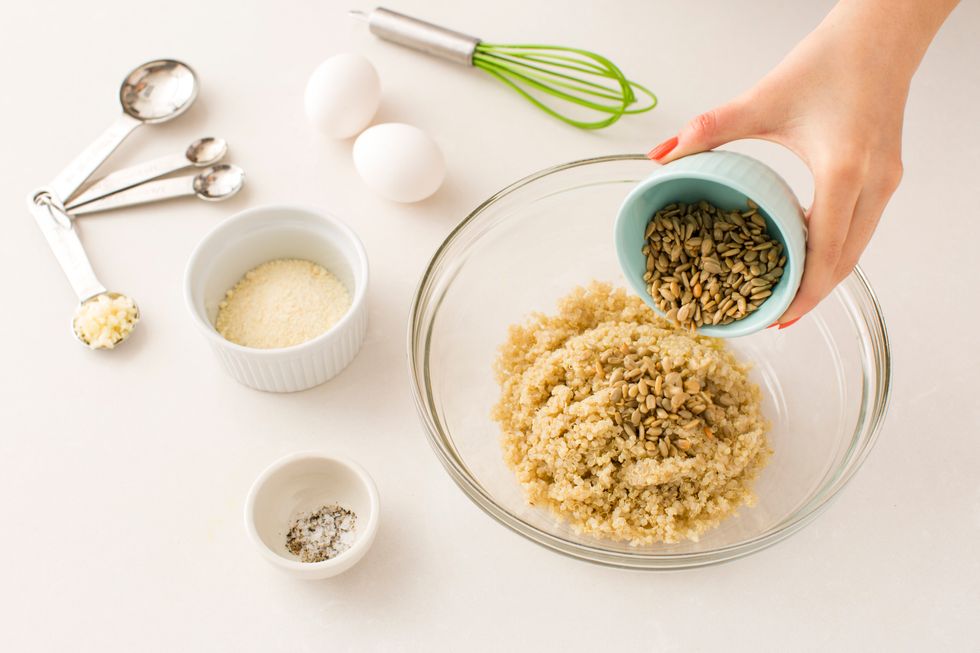 In a large bowl, combine the cooked quinoa and sunflower seeds.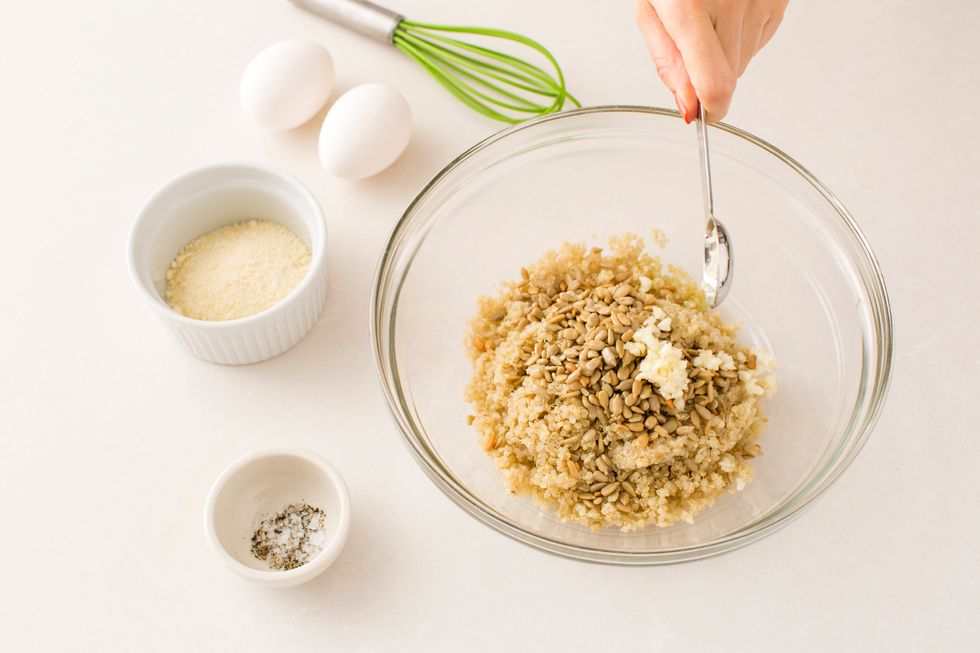 Add garlic.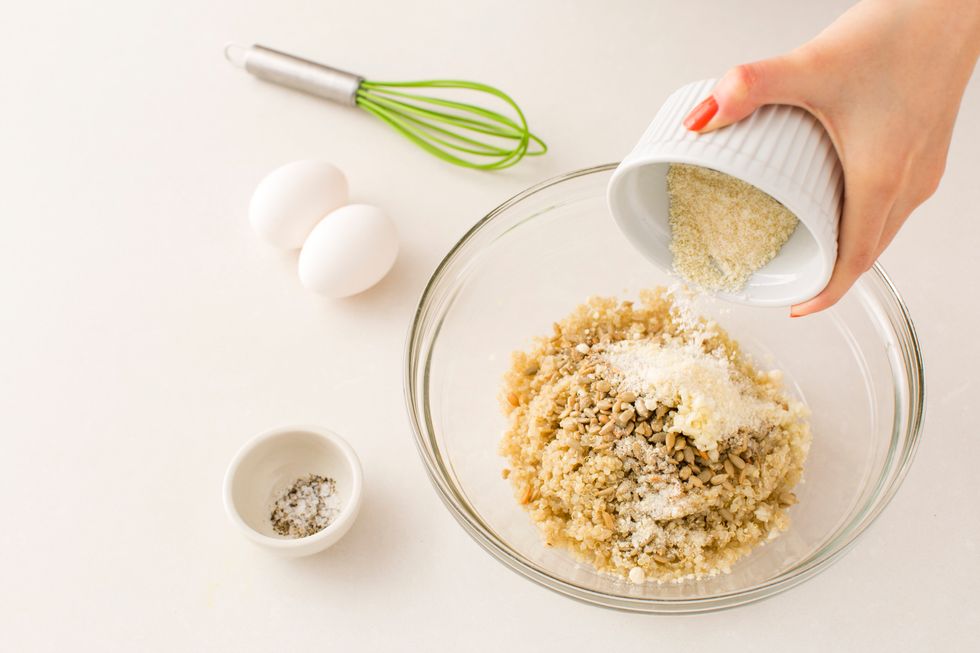 Add parmesan.
Add 2 eggs.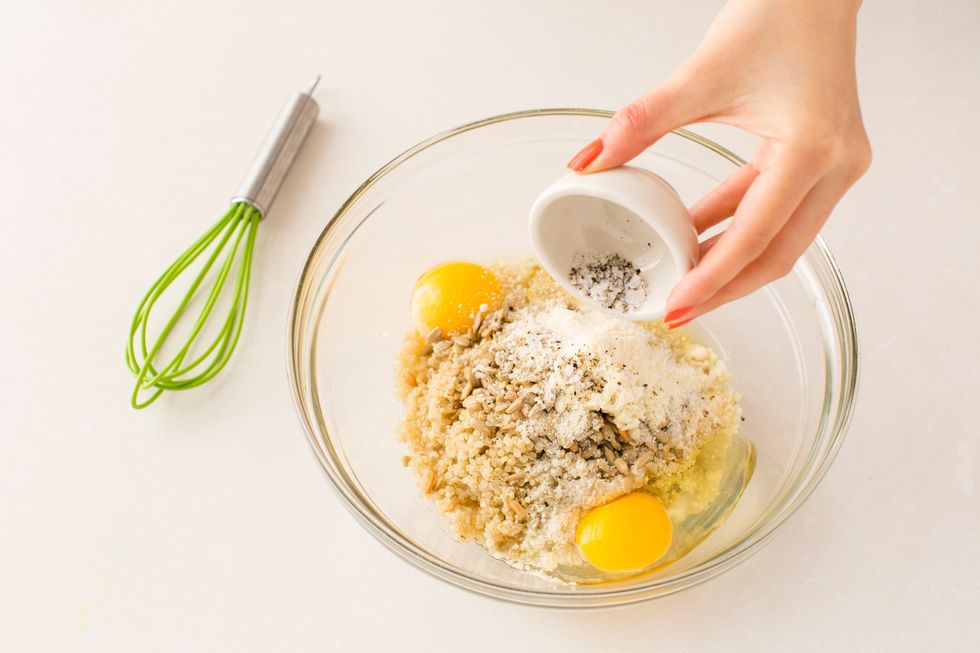 Add 1/3 tsp salt and 1/3 tsp pepper.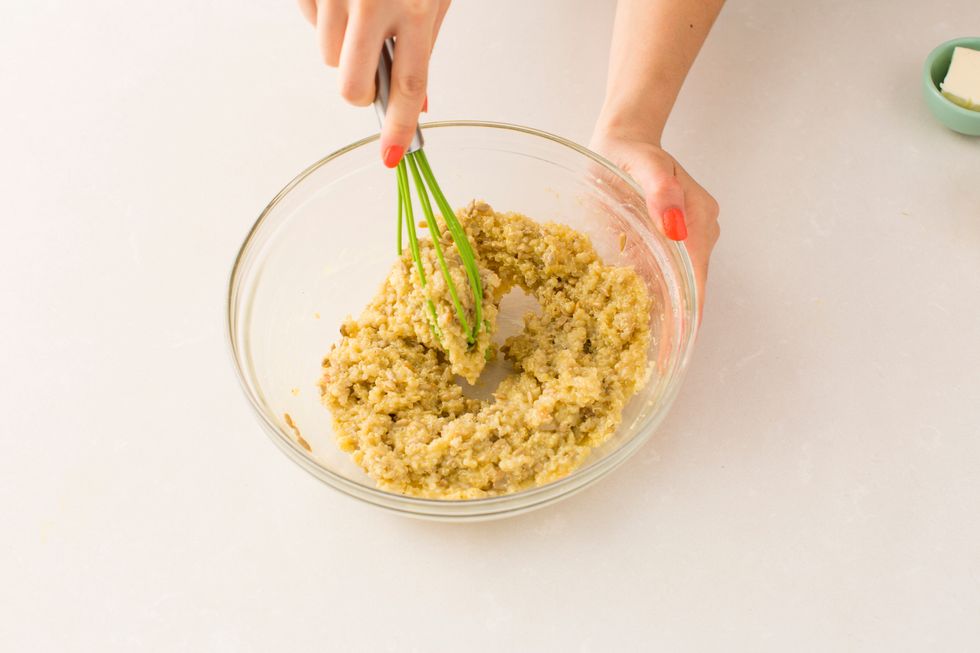 Mix until combined.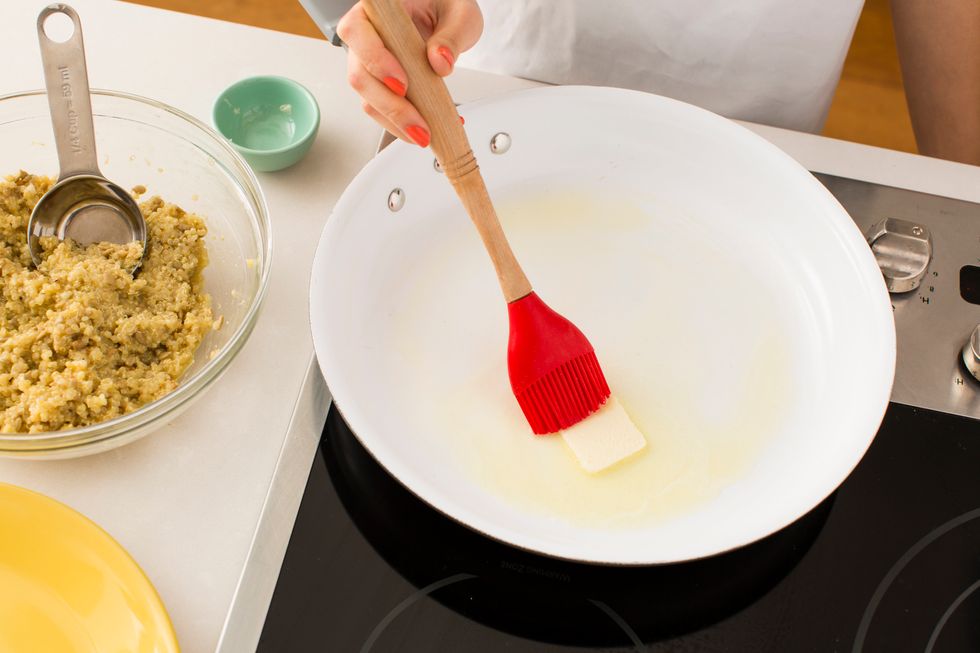 In a large saucepan, melt butter or olive oil on medium-high heat.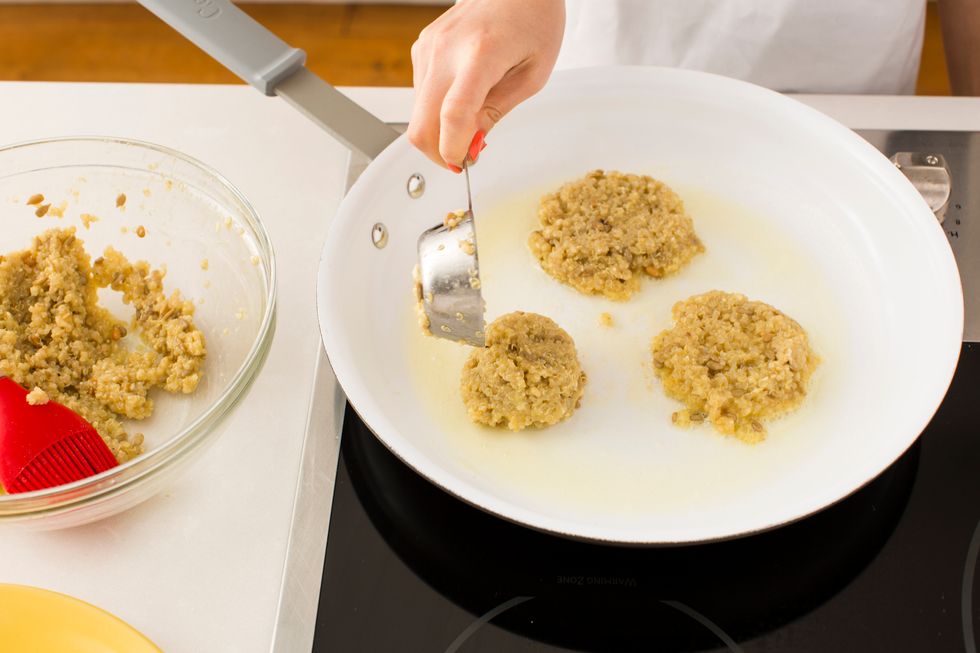 Shape into flat patties.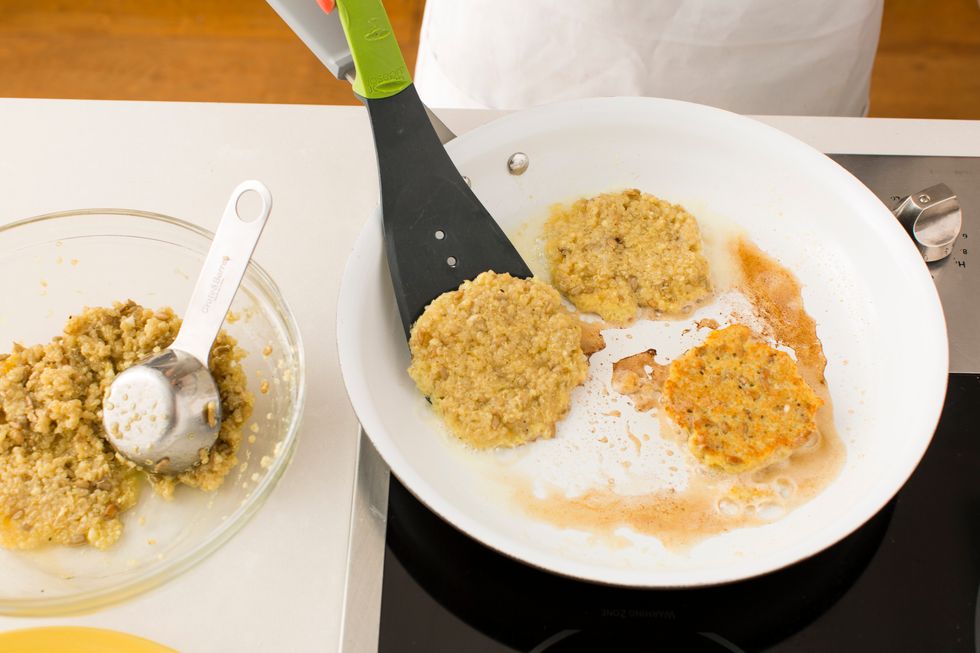 Cook until crispy.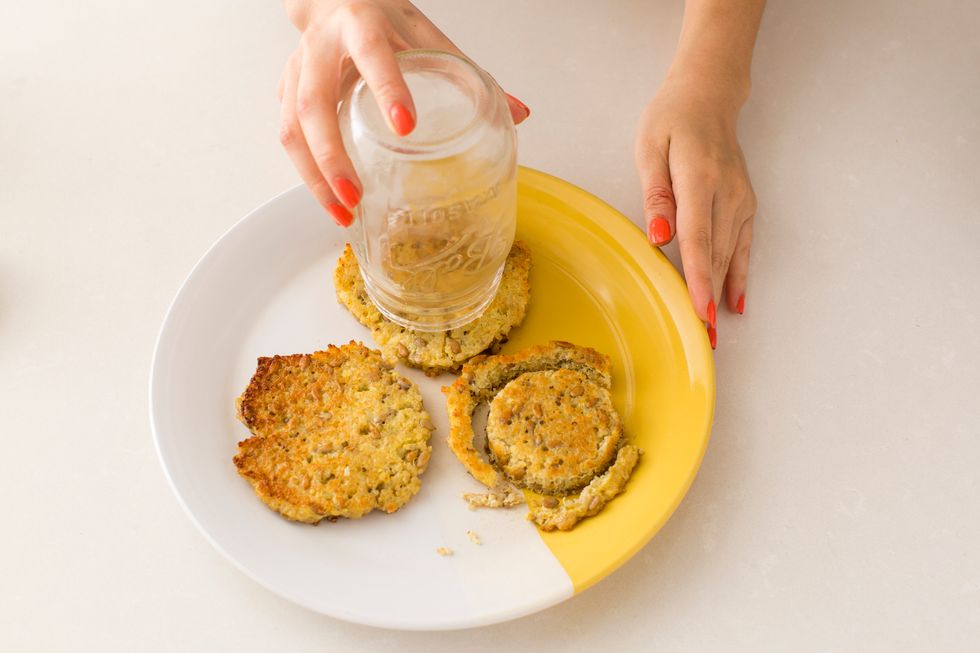 Use a mason jar to shape them into uniform patties. Now onto the mint orange salad!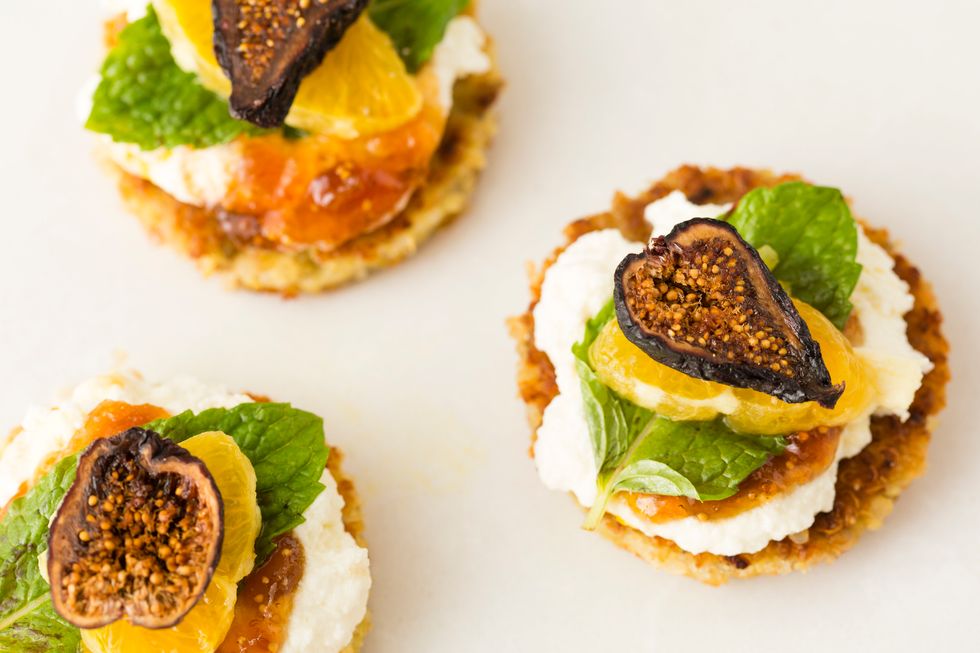 Seriously, we're considering throwing a dinner party just to serve these guys. They're lip-smackingly good.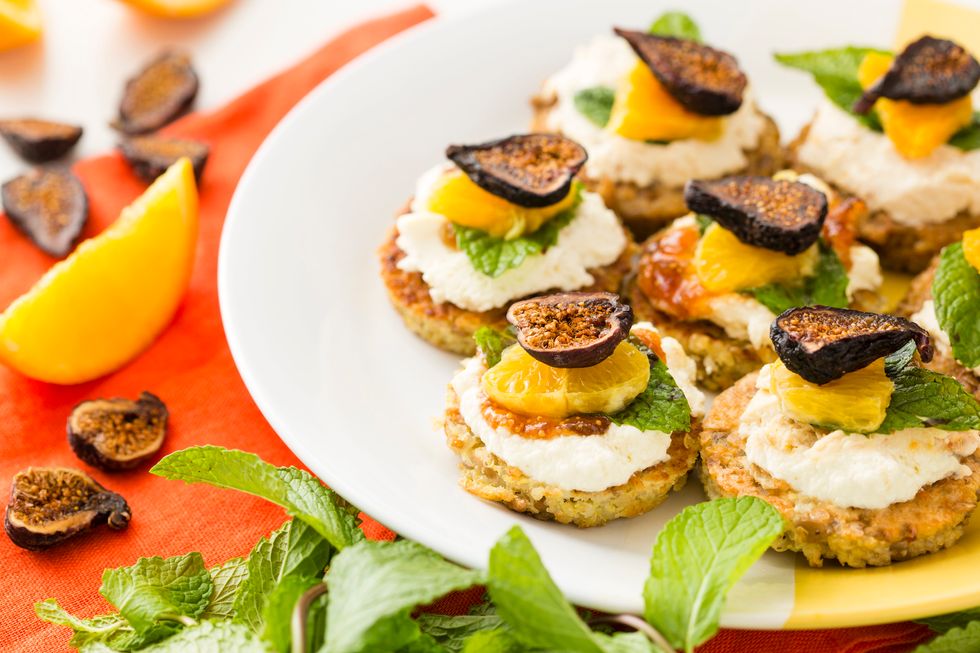 For the full recipe, including the ricotta fig bruschetta, click here: http://go.brit.co/1T5GK0s
2.0c Cooked Quinoa
1/4c Sunflower Seeds
2.0 Eggs
2.0Tbsp Parmesan
1.0tsp Garlic (minced)
2.0Tbsp Unsalted Butter
1/3tsp Pepper
1/3tsp Salt
B+C
We are the team behind B+C Guides. Feel free to message us if you have any questions or see something that could be improved!