How to make quinoa be delicious for breakfast
Sometimes the health benefits of quinoa recipes are missing the yummy factor. This is how I "hacked" quinoa for breakfast.
17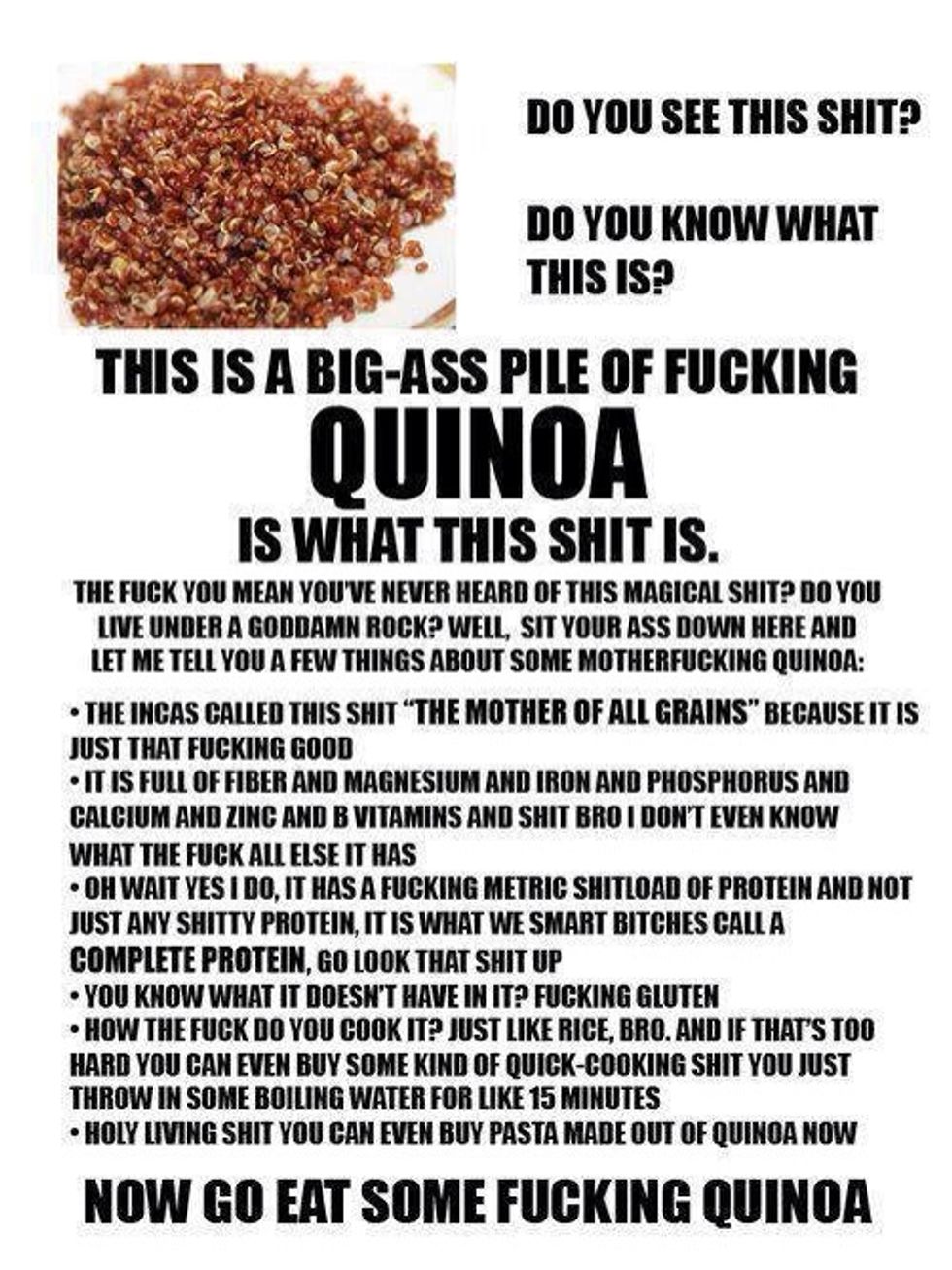 1. Yes, there are "eff" words on this page. Sorry, blame it on the quinoa. 2. The recipe I provided is a "base" recipe. You will see me toss some random stuff into the mix. Feel free to do the same.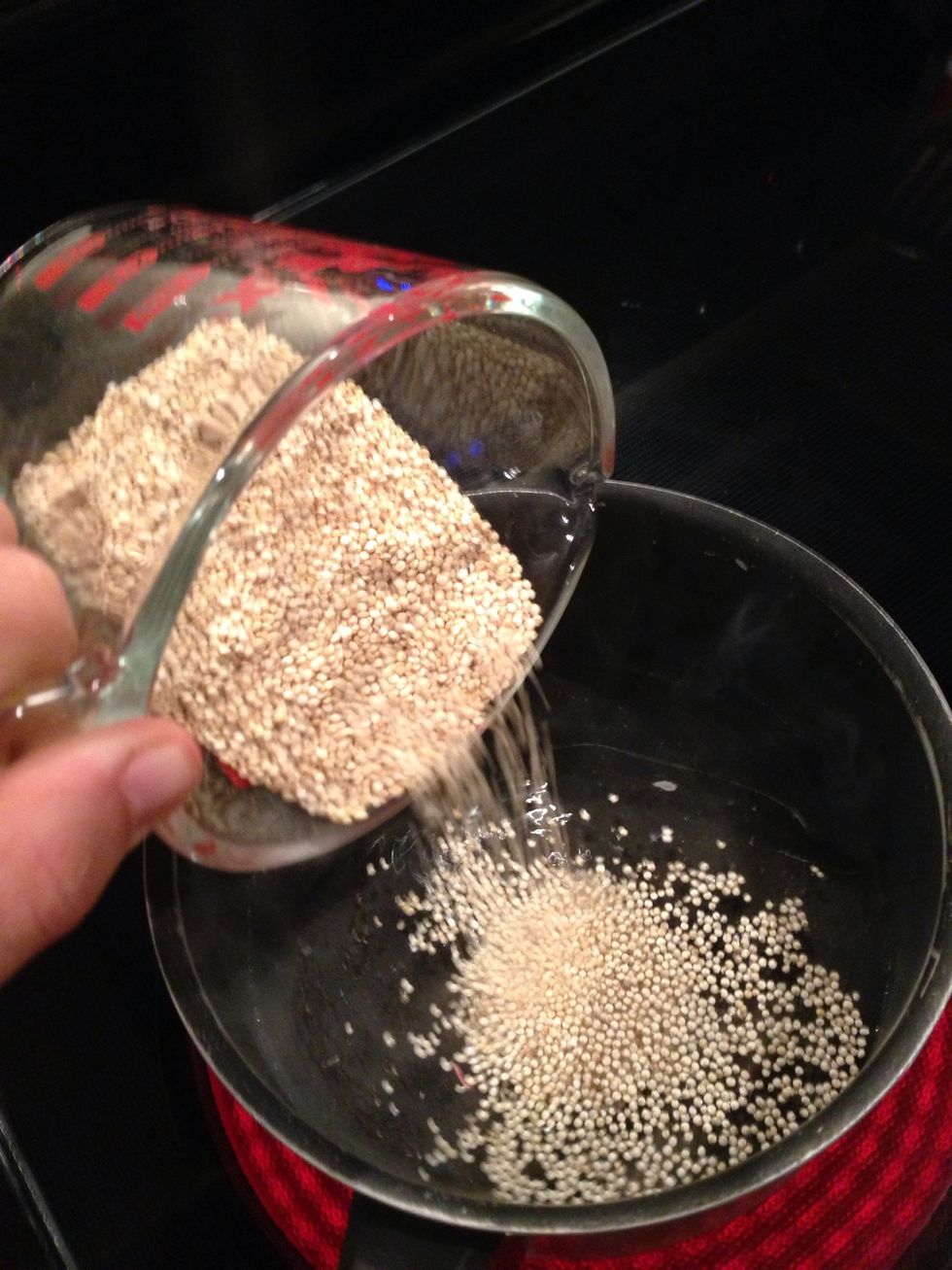 Add the quinoa to the water. Some people will tell you to rinse it. I don't, but I'm a heathen like that. Turn the burner to high.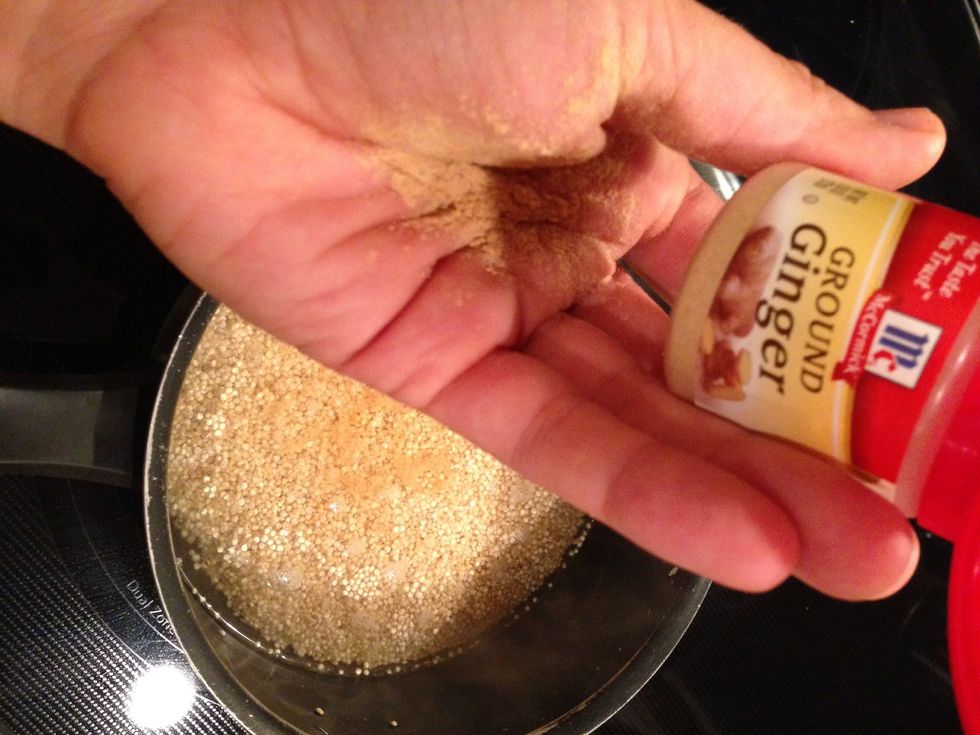 Add ginger. If you decided to plant your ginger root like I did and don't want to dig it out of the dirt, use powdered. Fresh gingy has some great benefits, though. So, get some.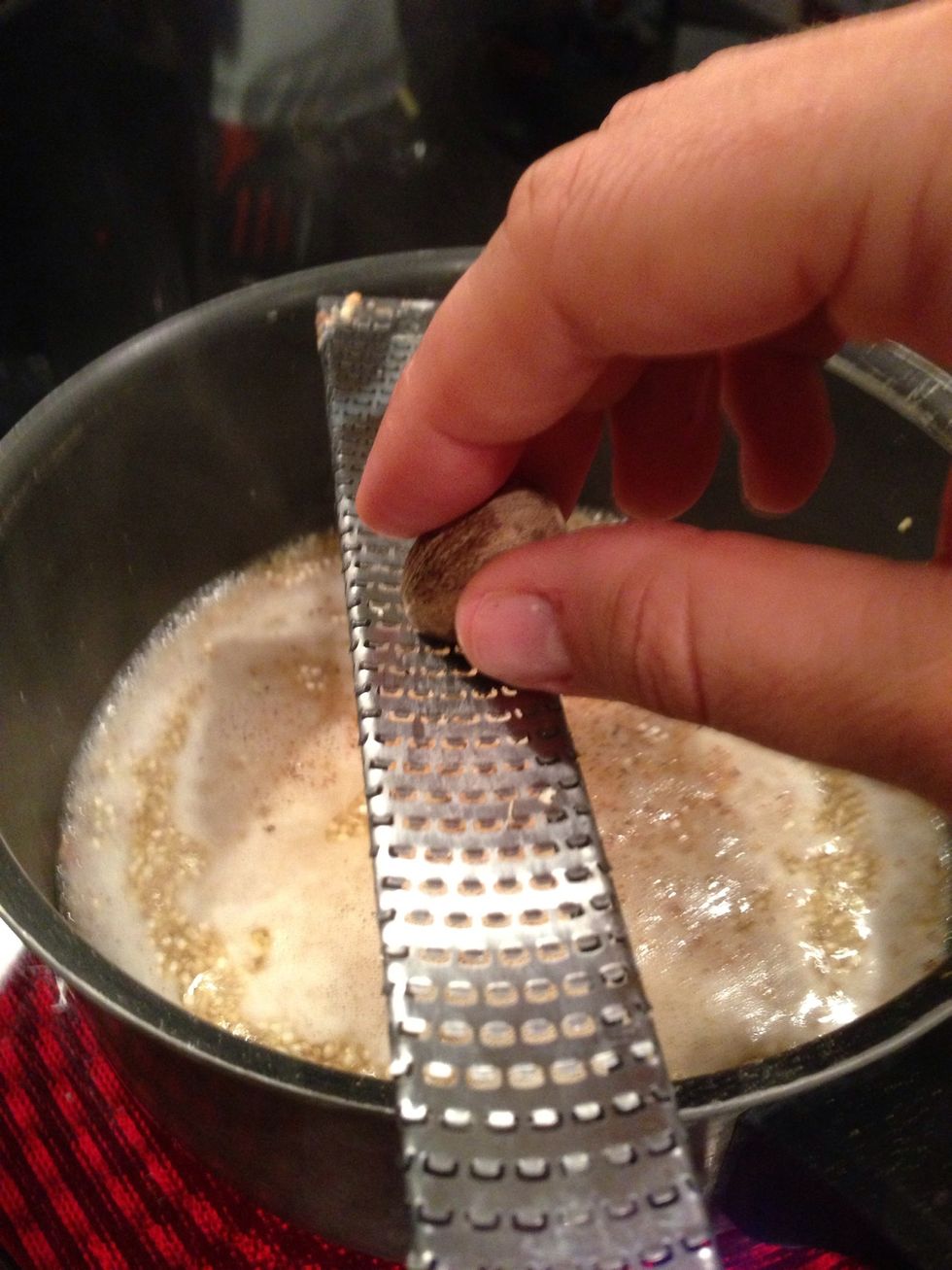 Fresh nutmeg. Grate a pinch. *toughest one handed photo EVER.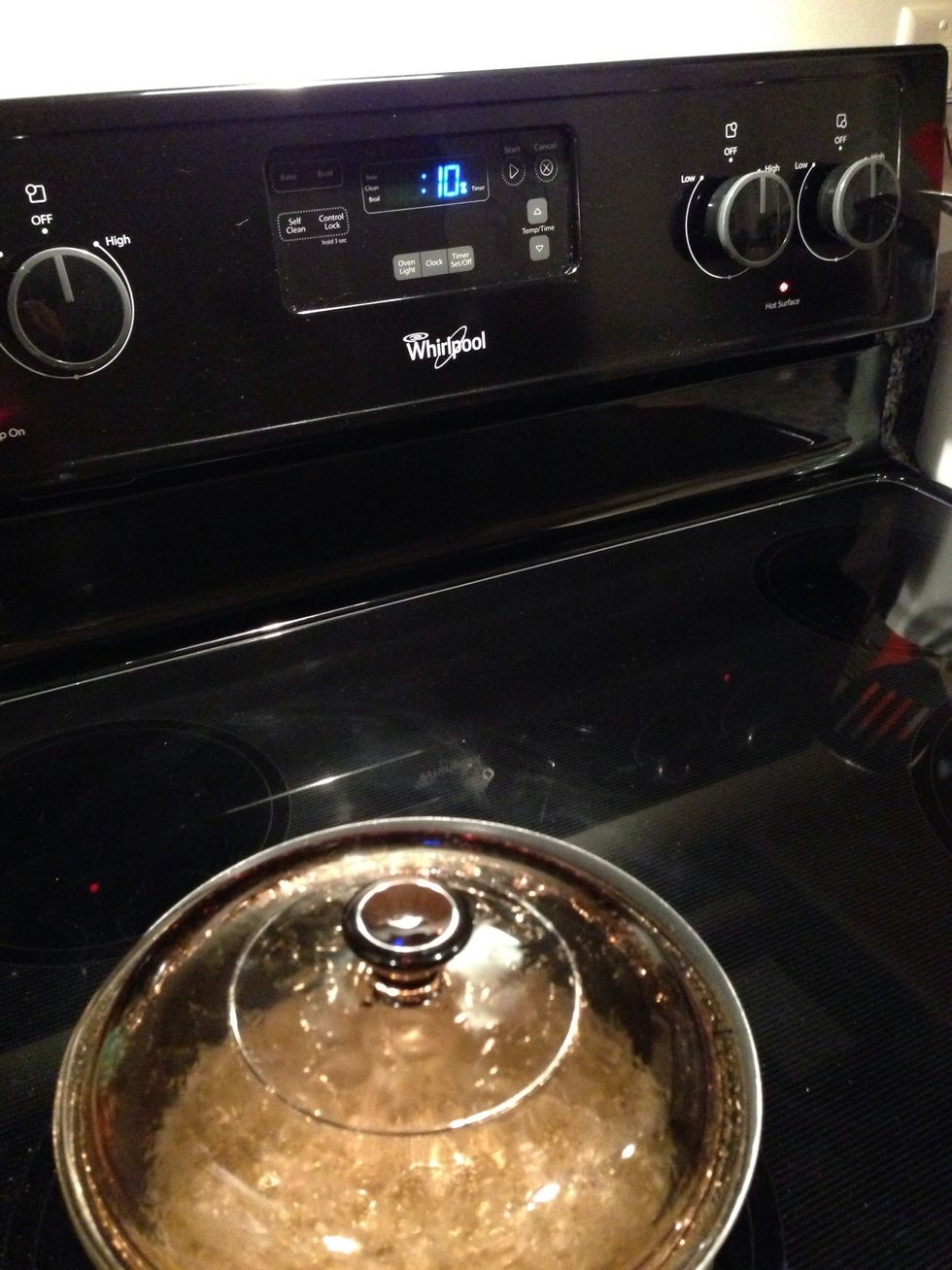 Stir. Drop heat to a simmer. Cover for 10 minutes.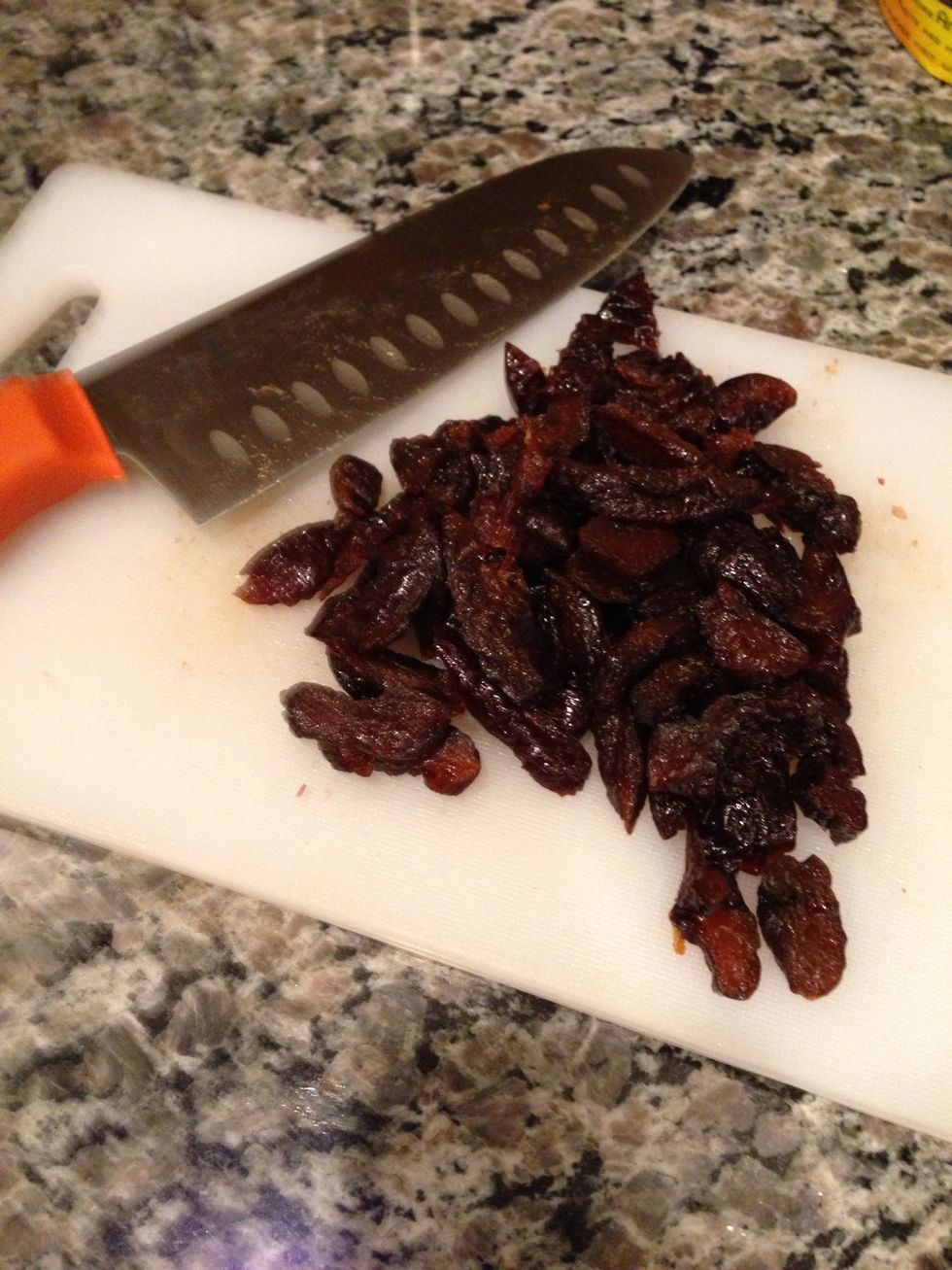 Before you get distracted, chop your prunes.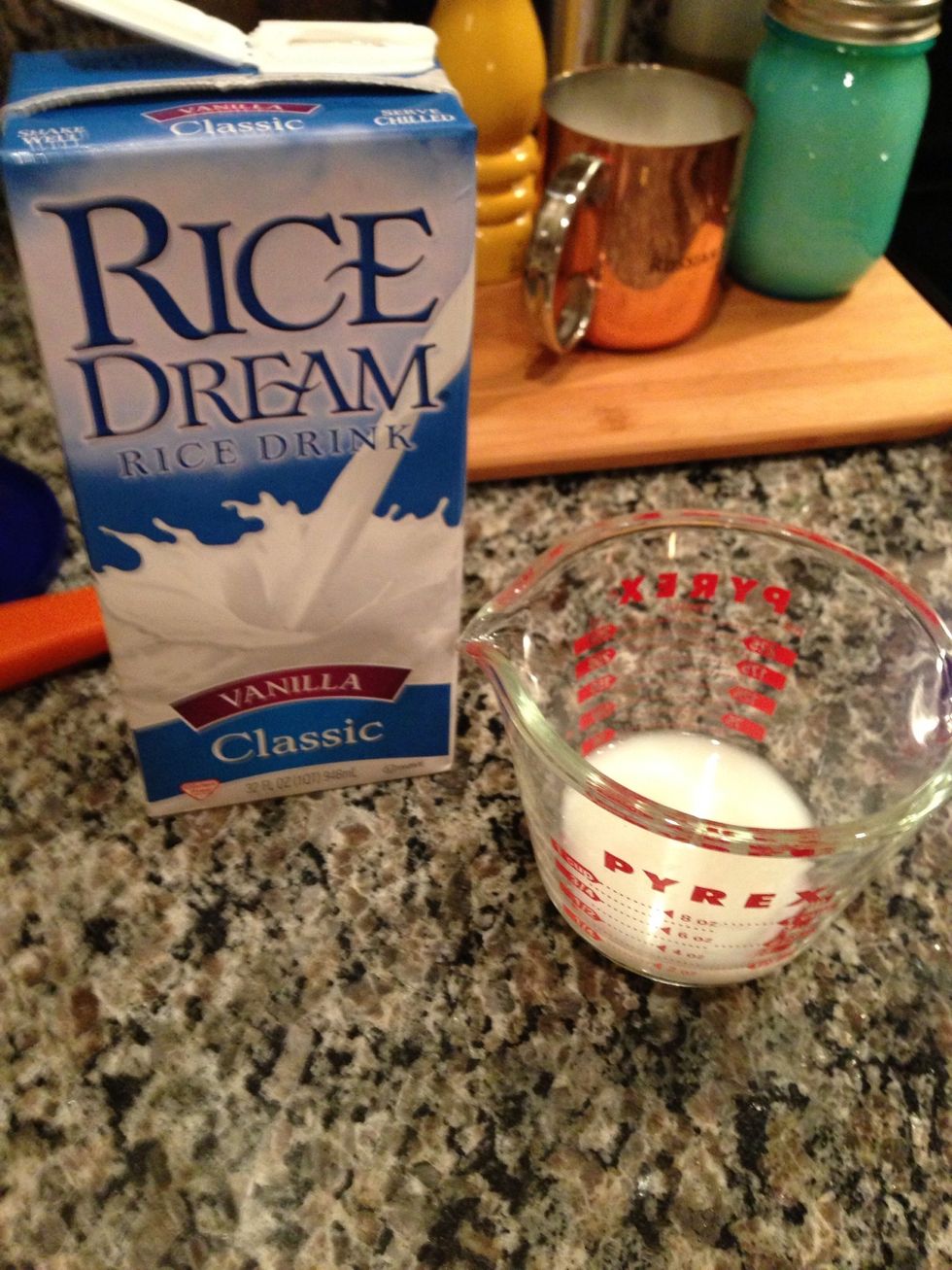 Measure out your rice or almond milk. I tried the rice milk on a whim, but I like the creamier texture and flavor of almond milk. What else can I use that would be good and non-dairy? Bueller?
After 10 minutes the liquid should be completely absorbed by the quinoa.
Add your prunes and milk. Brace yourself, I'm about to deviate from the base recipe....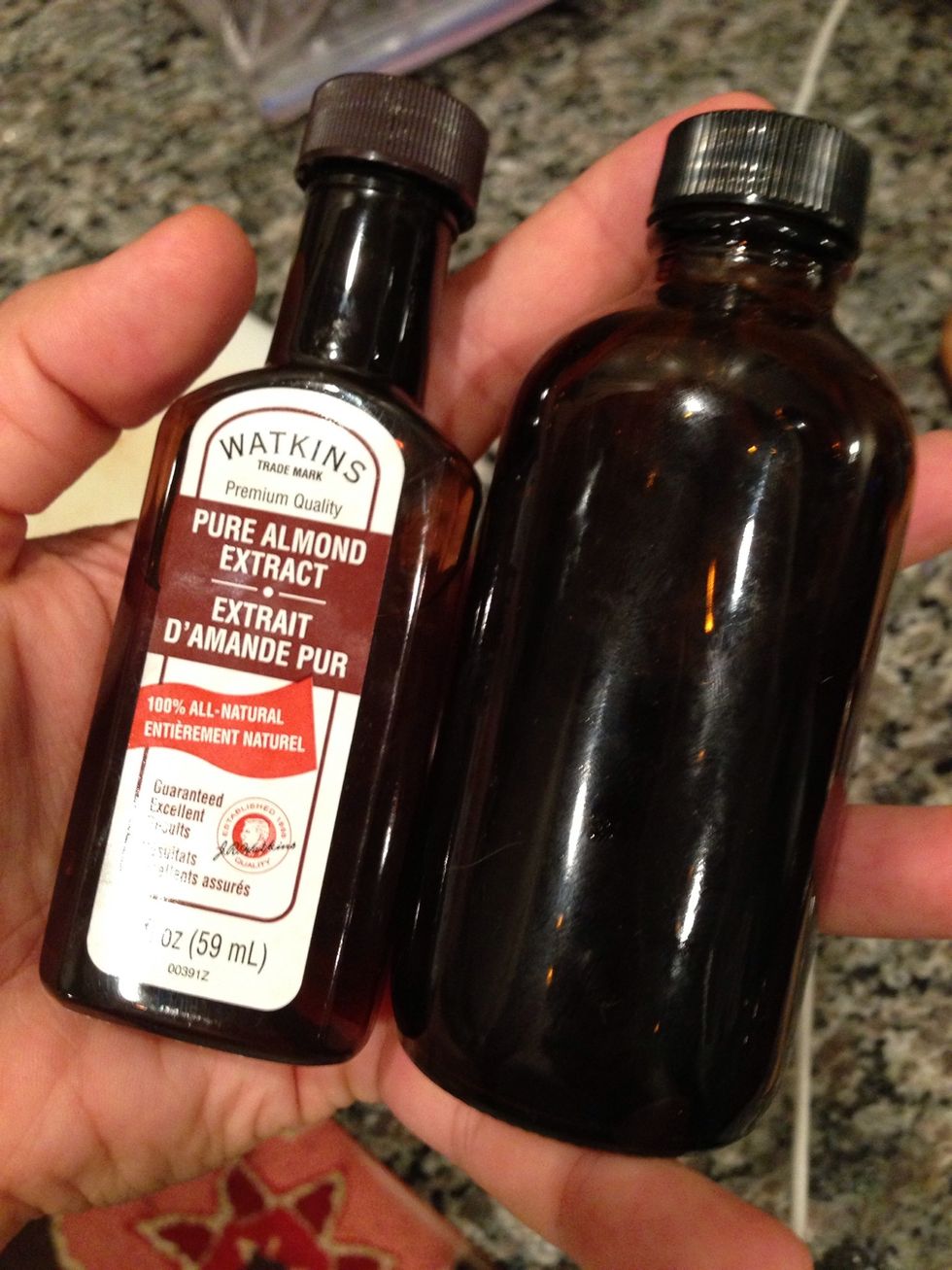 I love almond and homemade vanilla extract. These are flavors I always add to my oatmeal. Quinoa needs help... These are your superheroes. Go crazy! What flavor do you like? Coconut? Banana? Rum!?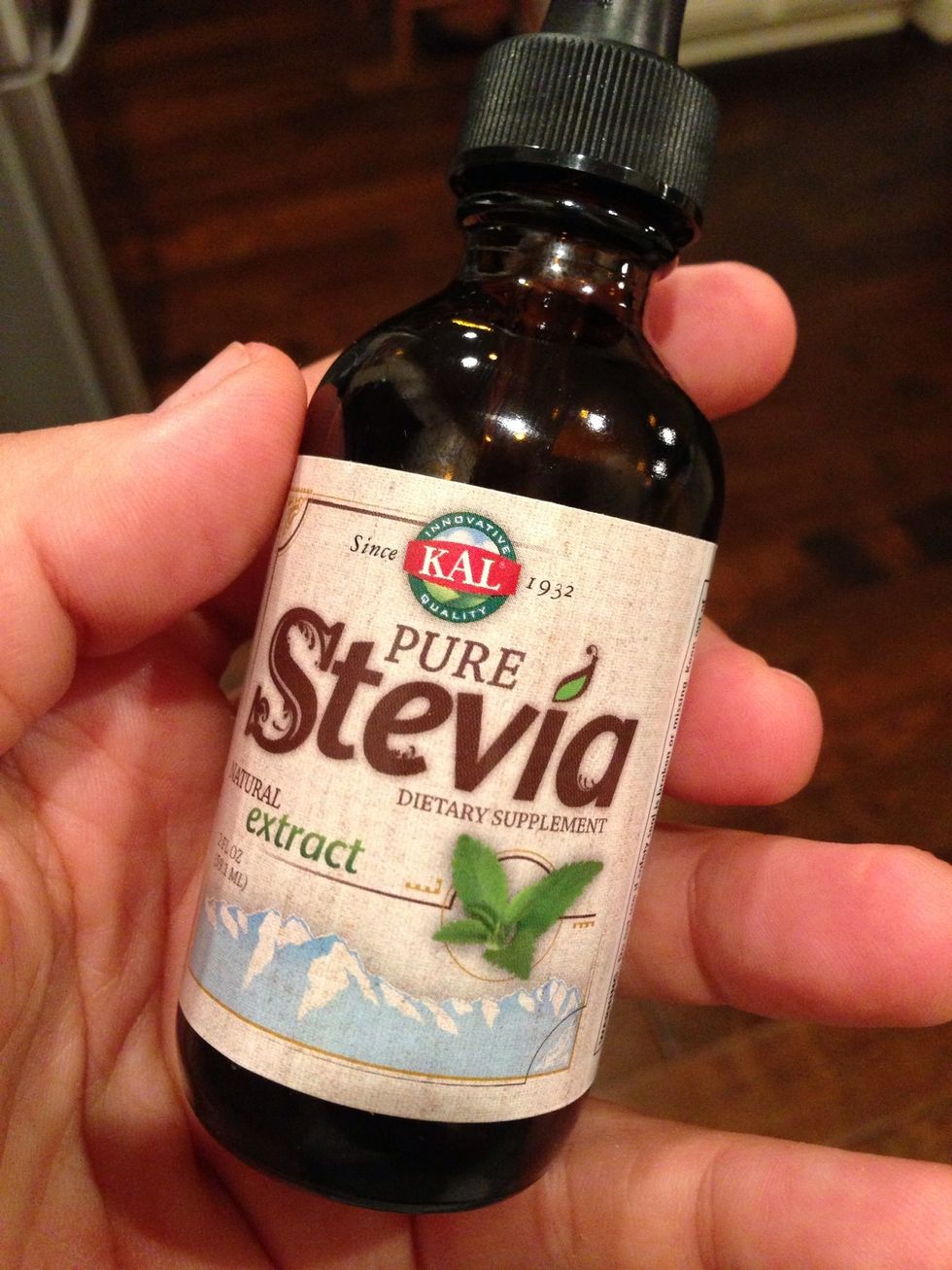 Adding some extra sweetness helps camouflage the "cardboardieness" essence that quinoa can sometimes have. A little goes a looooooong way, so easy on the eye-dropper, yo.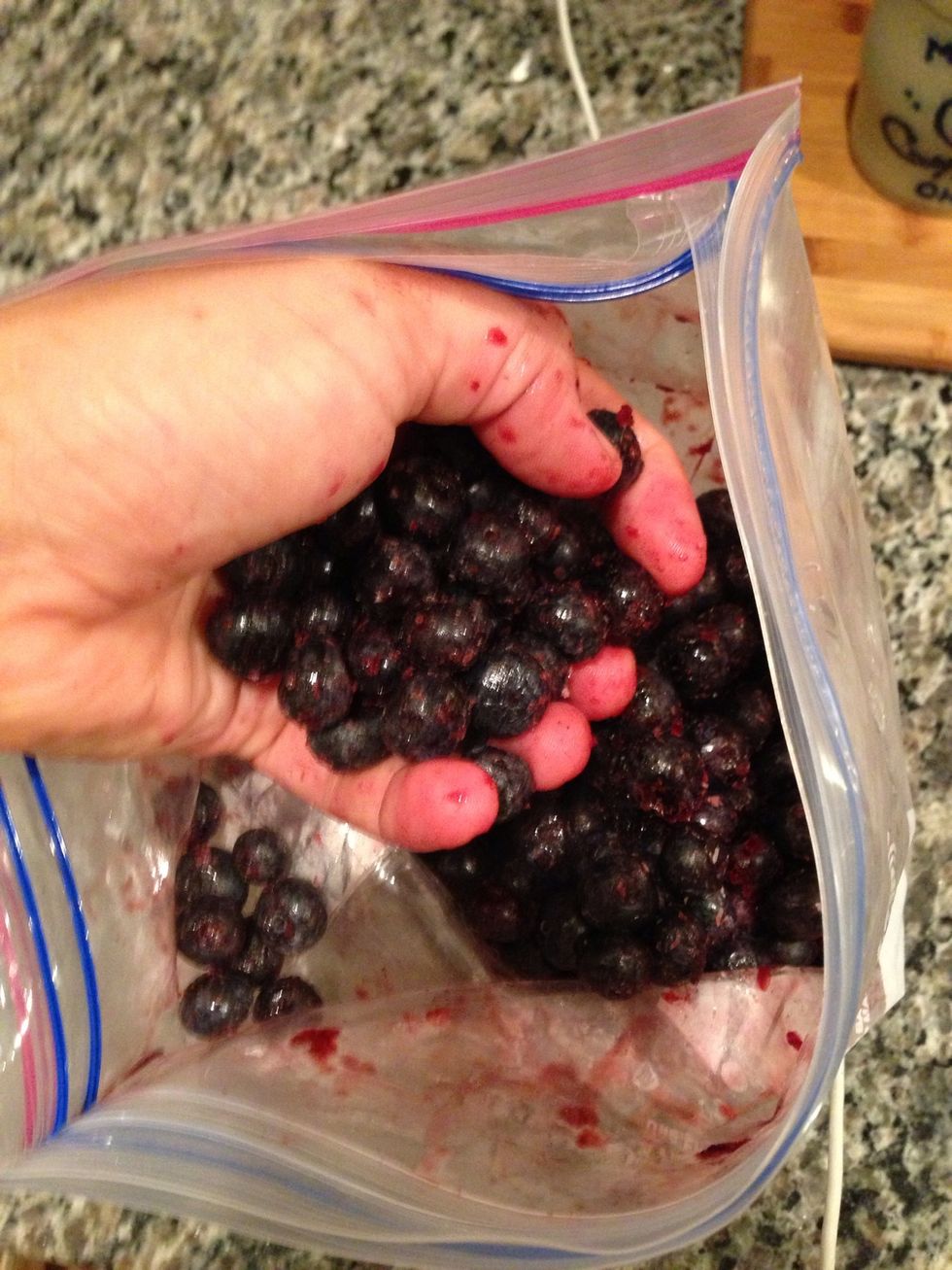 Blueberries from Alabama in the freezer? Heck. Yes. Quinoa and blueberries? You are so going to rule the world.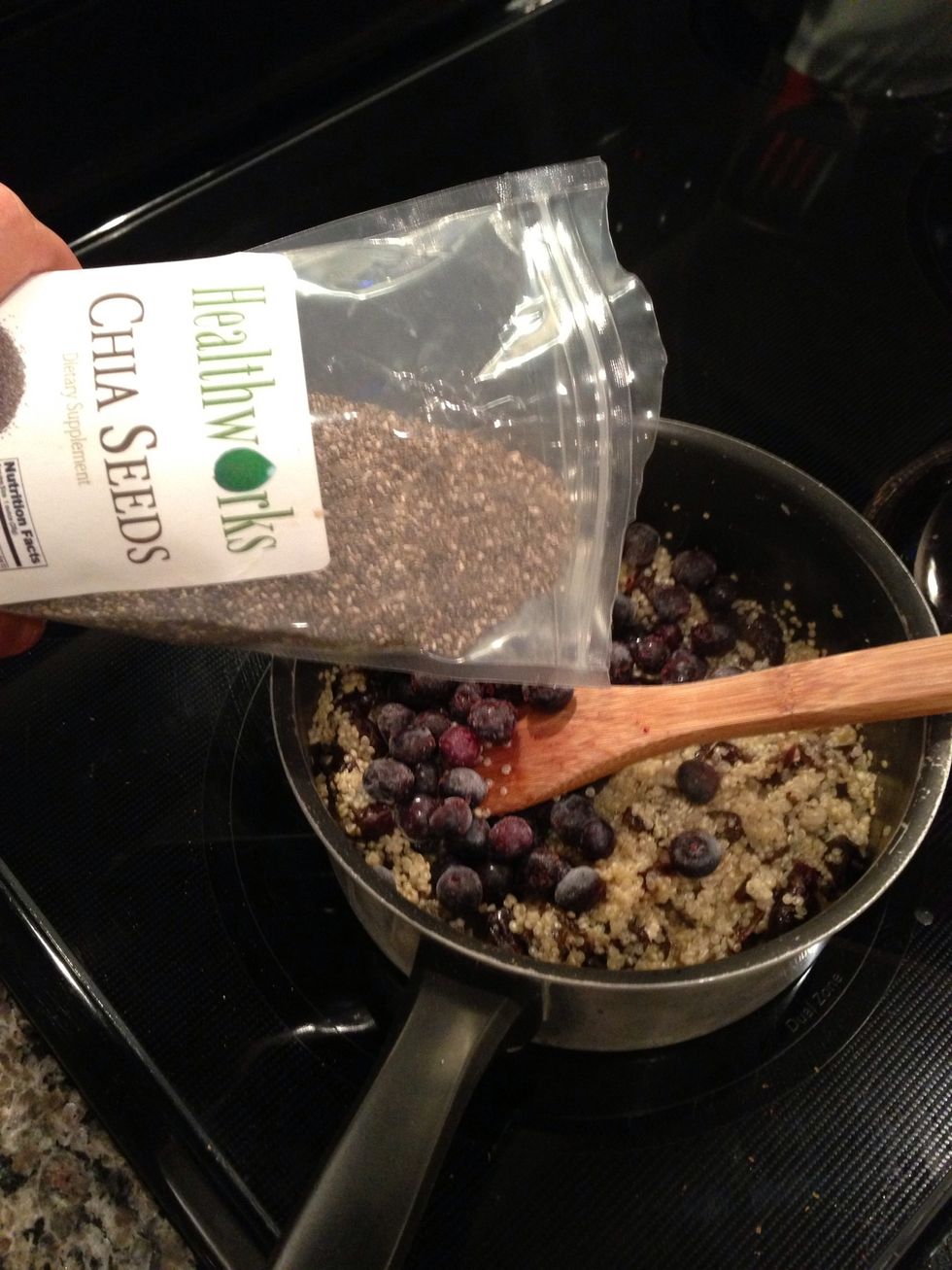 Chia seeds. Yup. We are taking this to a whole new level. Stir and cover, cook for 5 minutes on low.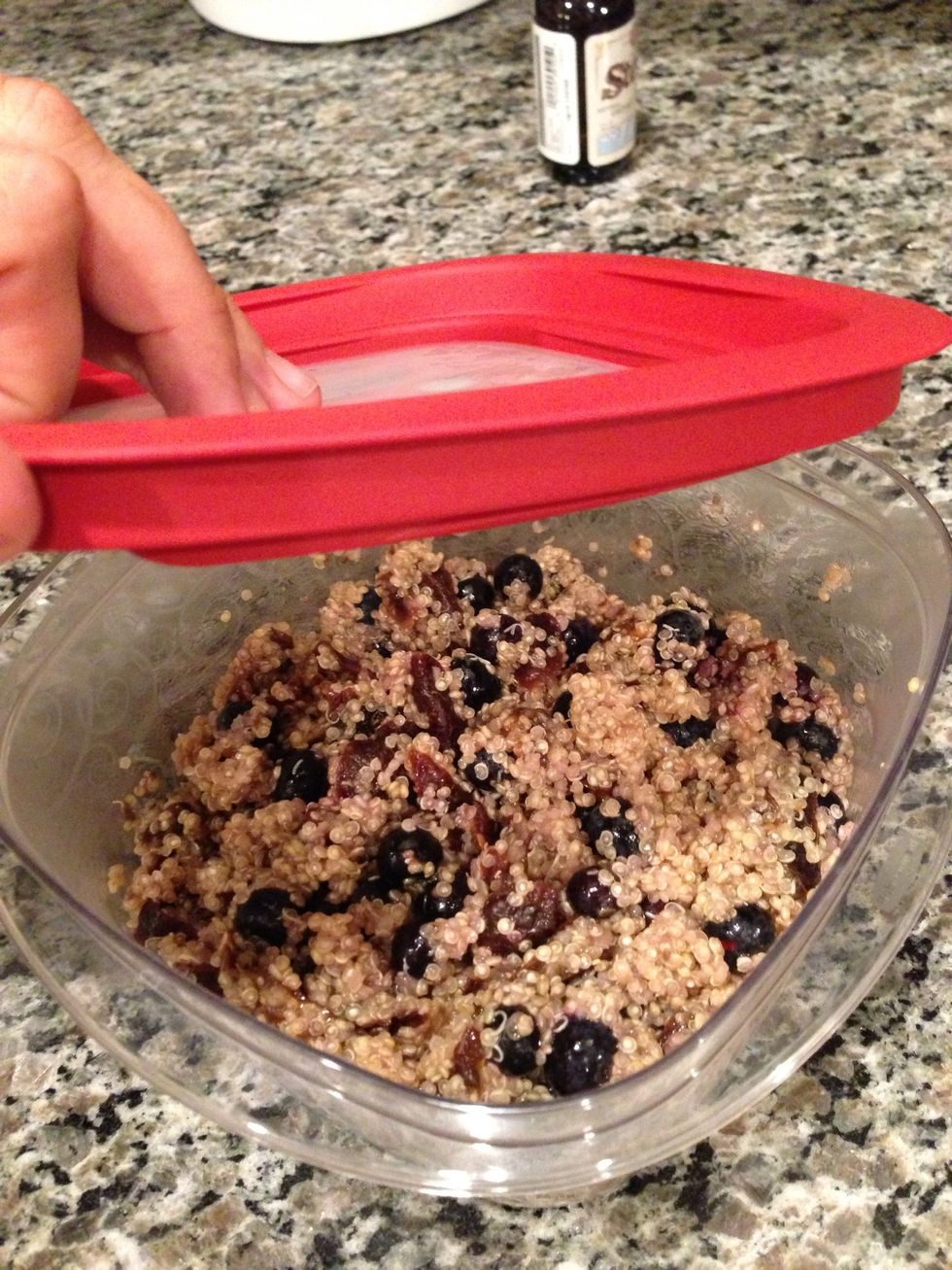 Transfer into a container and refrigerate. You now have breakfast ready for a few days. Gladiators, Popes, and Dinosaurs eat this stuff.
In the morning, do a 1/2 c. portion, add milk of choice and reheat. Toppings are limitless - sliced banana, nuts, coconut, greek yogurt, skittles... Your future's so bright, I gotta wear shades. 😎
1.0c Water
1/2c Quinoa
1.0pch Nutmeg
1/4tsp fresh ginger, grated (you can sub with powdered)
1/2c Chopped prunes
1/4c Vanilla rice milk or almond milk