How to make quinoa and oat granola
Quinoa adds some extra crunch and protein to this granola recipe.
46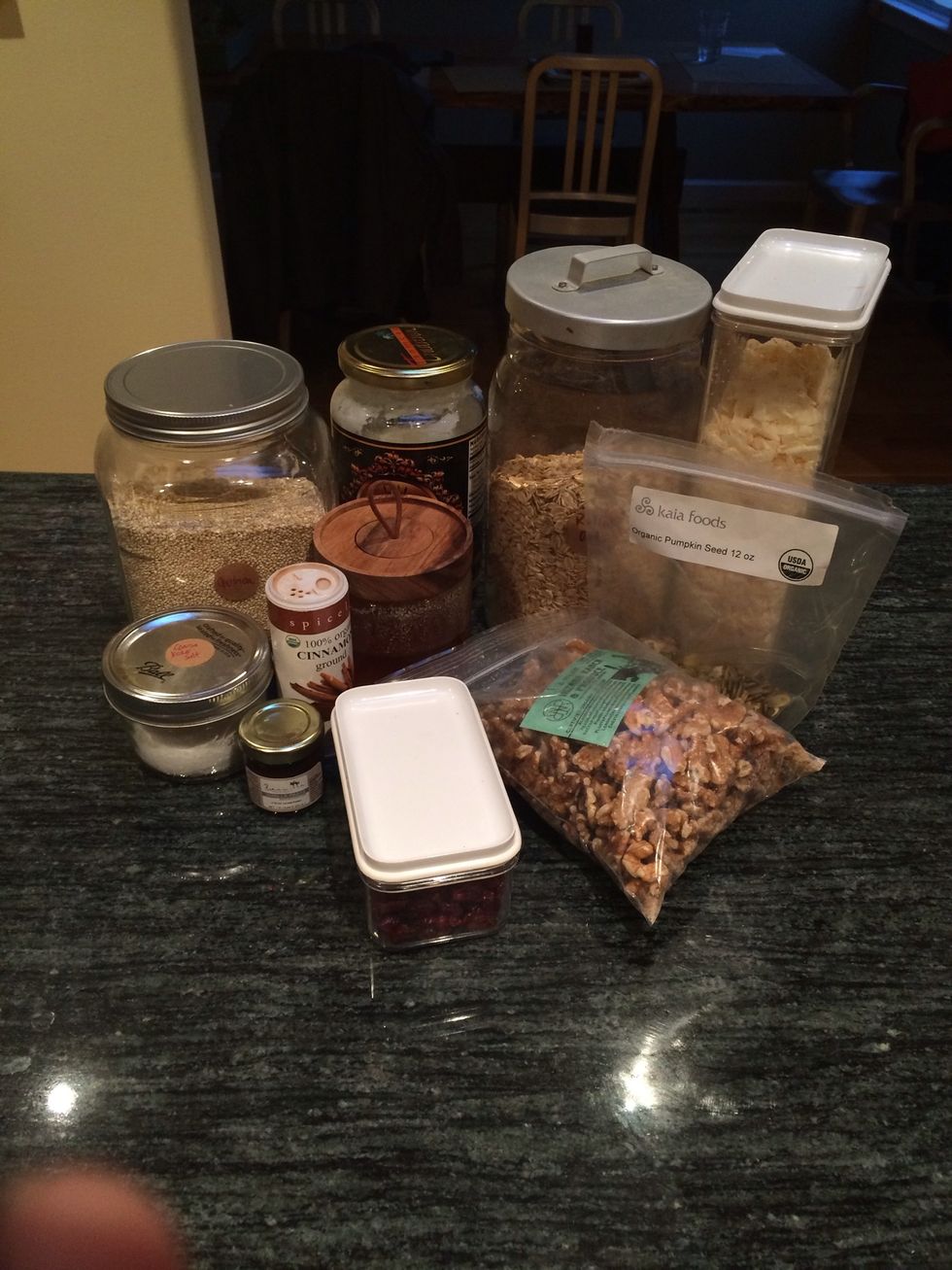 Gather the ingredients. The quinoa should be uncooked. Pre-heat the oven to 350°F.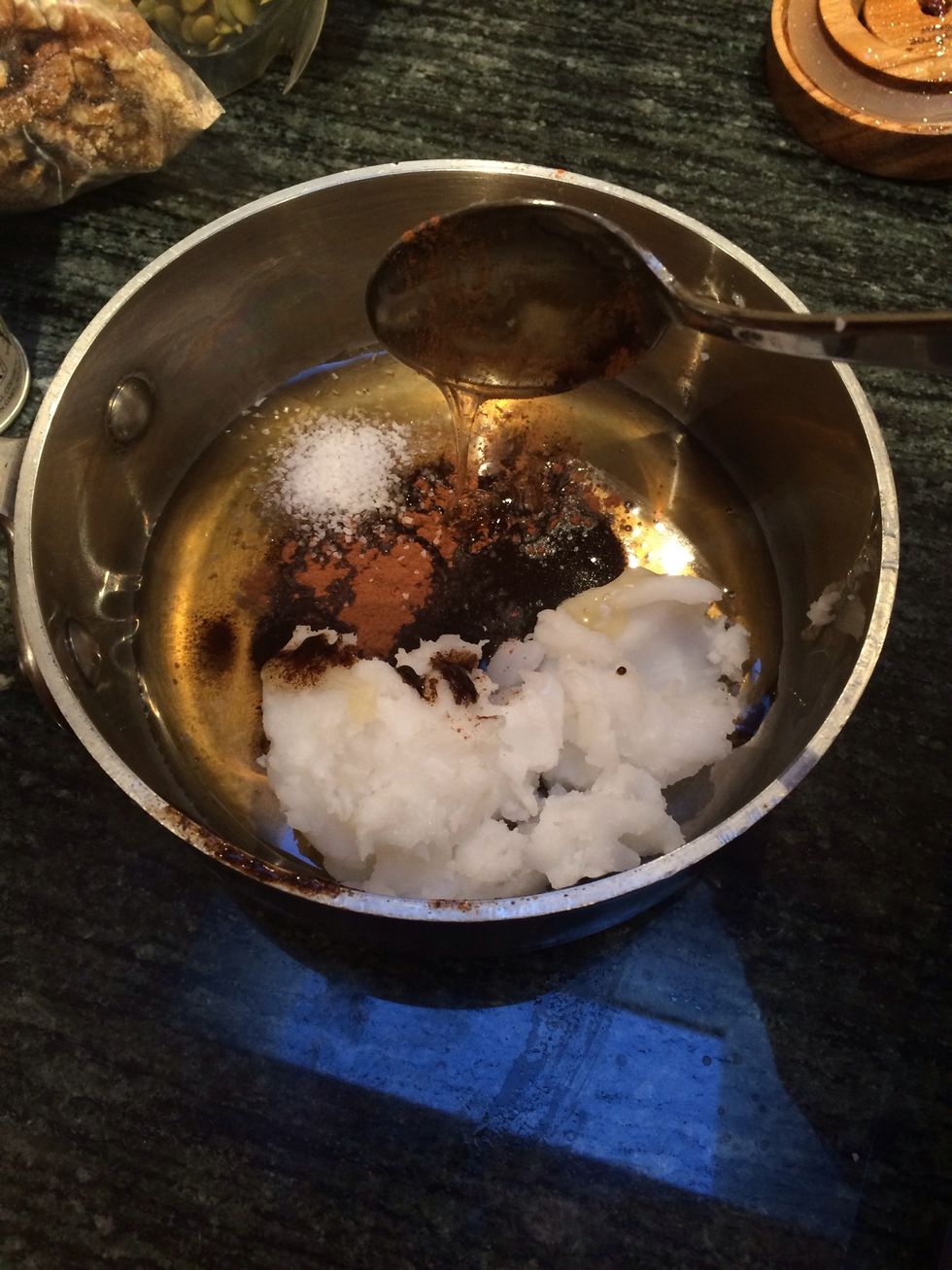 Combine coconut oil, honey, sugar, vanilla, cinnamon, and salt in a small pan and bring to a simmer over medium heat.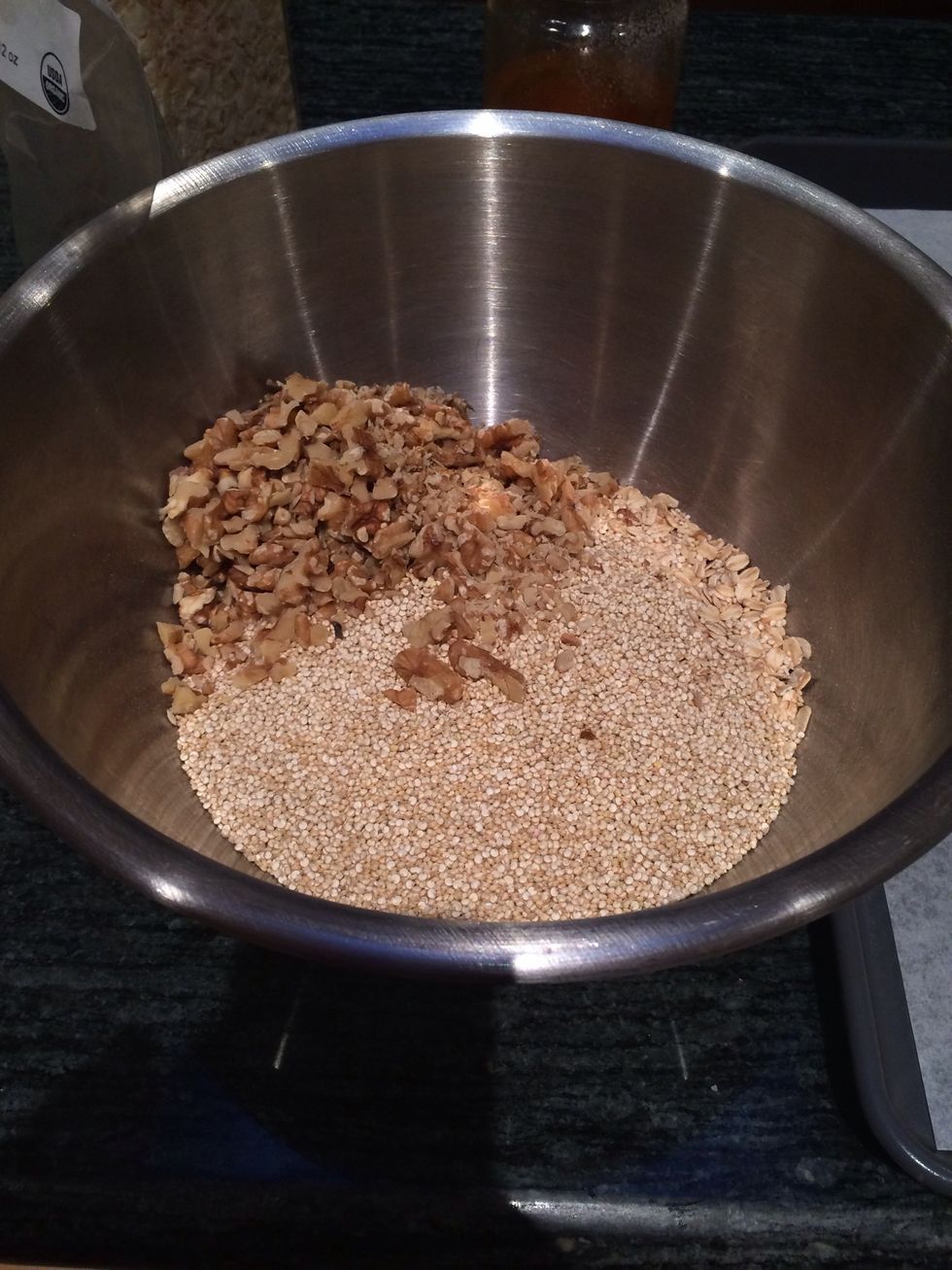 In a large bowl, combine the quinoa, oats and walnuts.
Pour the liquid mixture into the dry the mixture.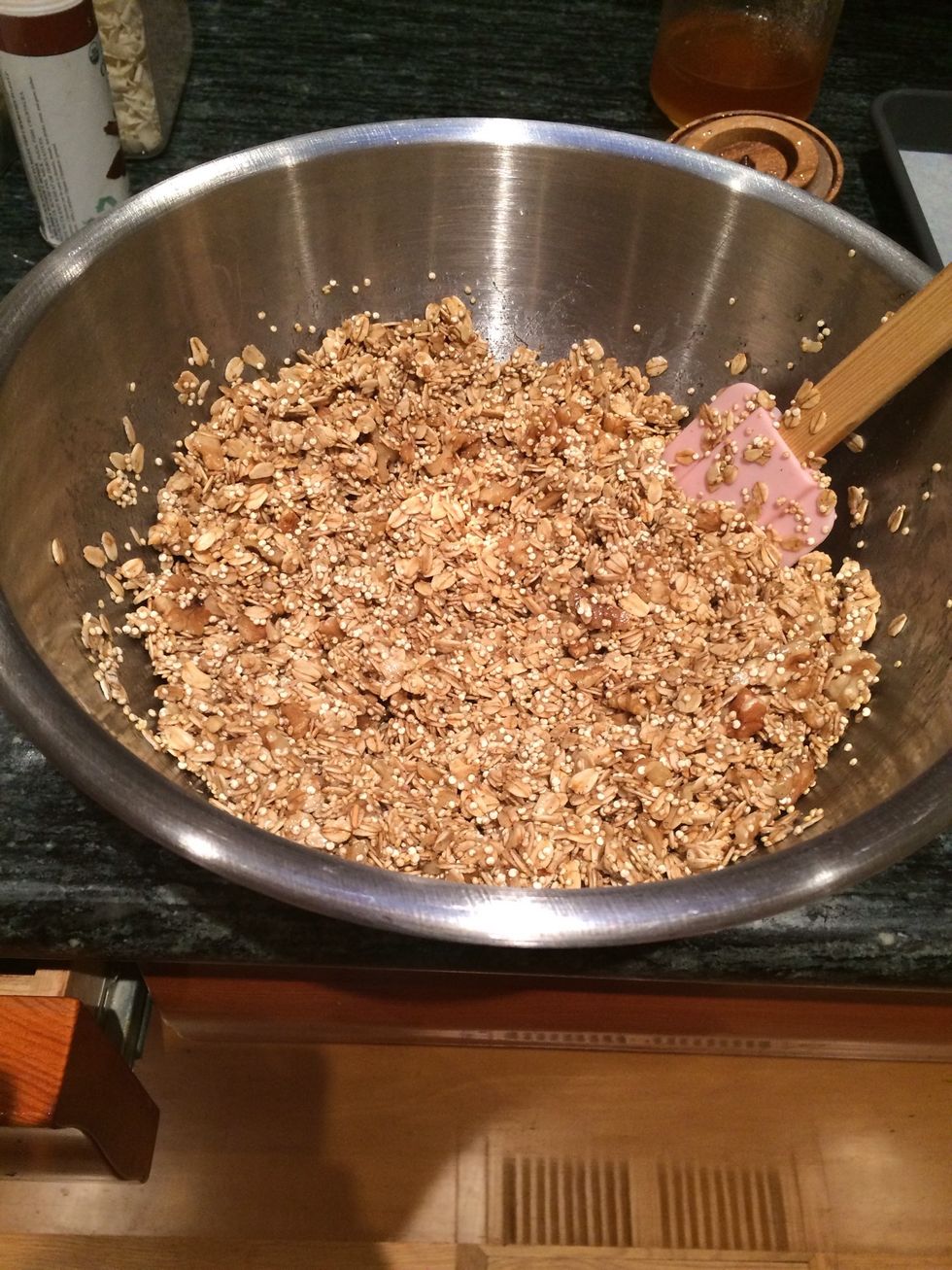 Combine until the mixture until it is well coated.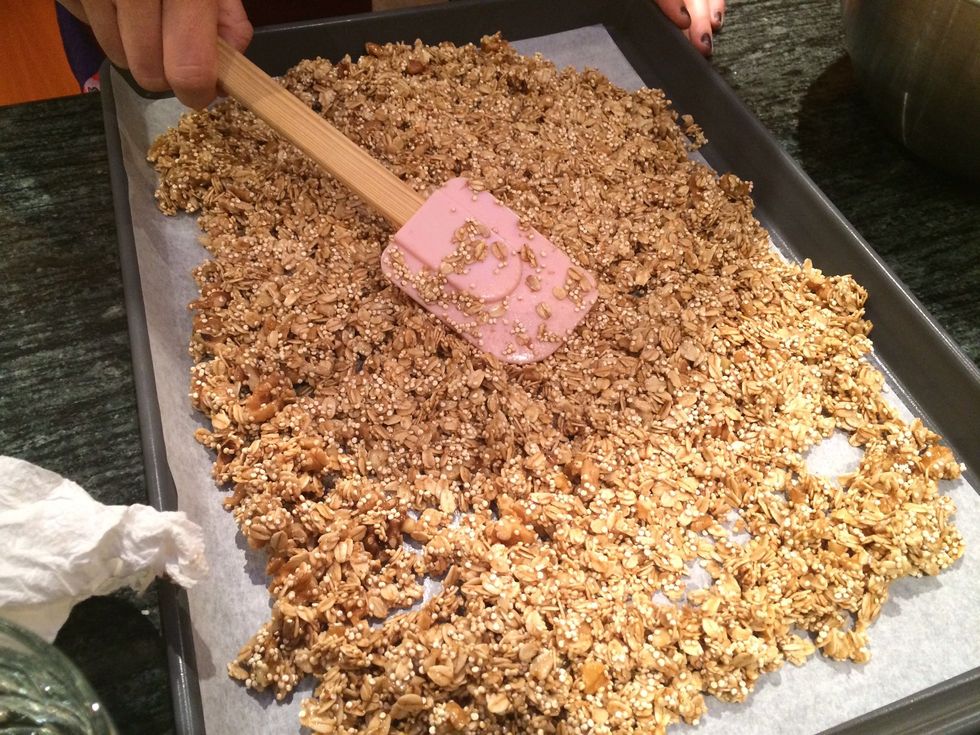 Spread the mixture on a rimmed baking sheet lined with parchment paper.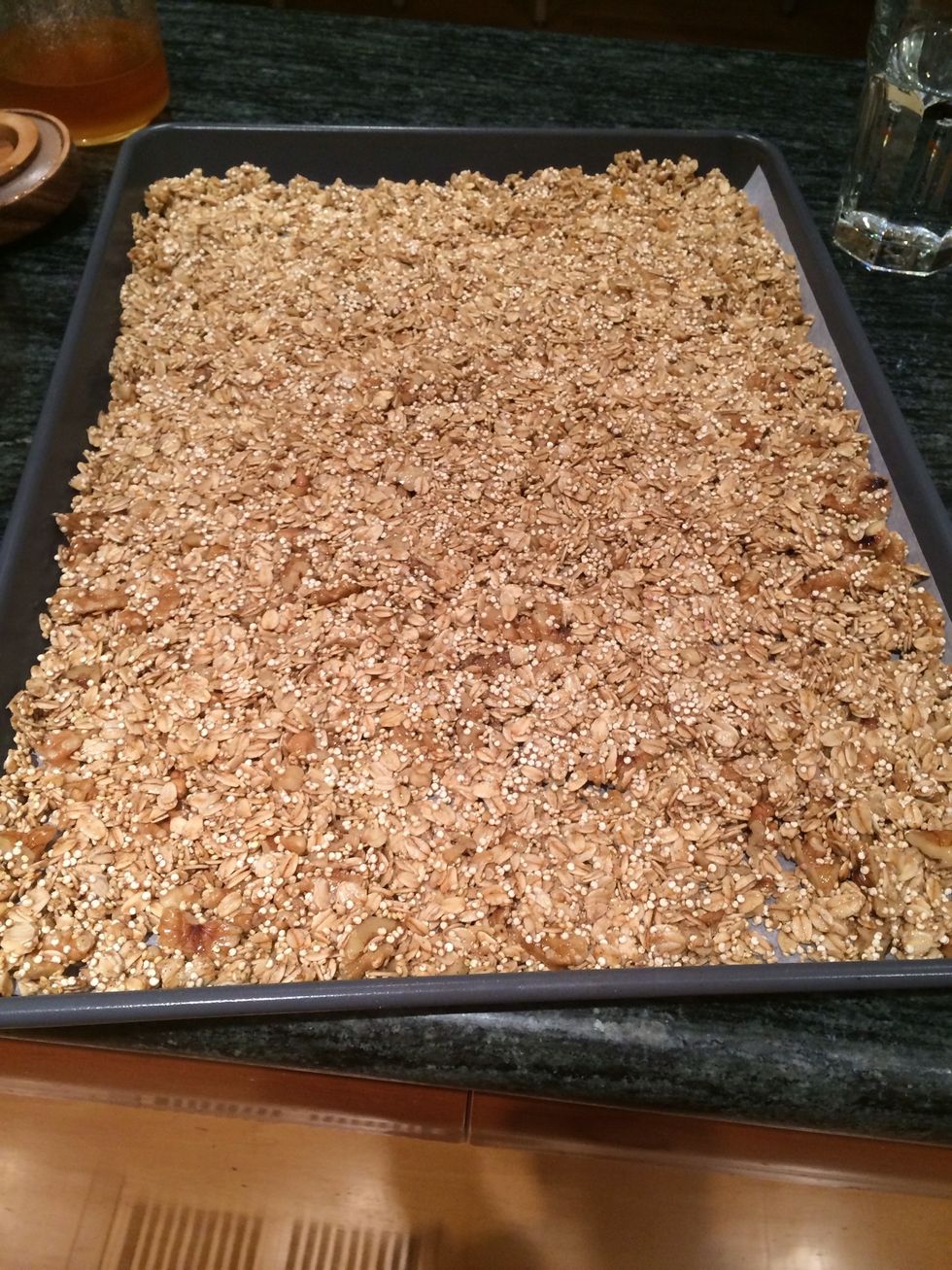 Try to spread out mixture into a thin layer.
Bake for 15 minutes.
Remove from the oven, and add the coconut flakes.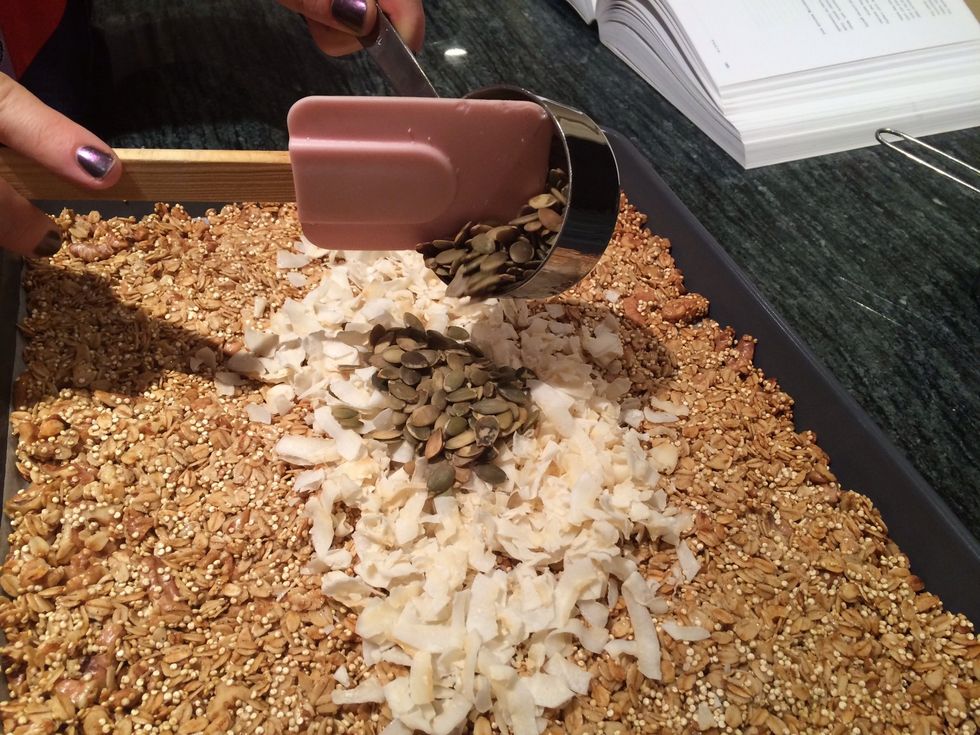 Add the pumpkin seeds.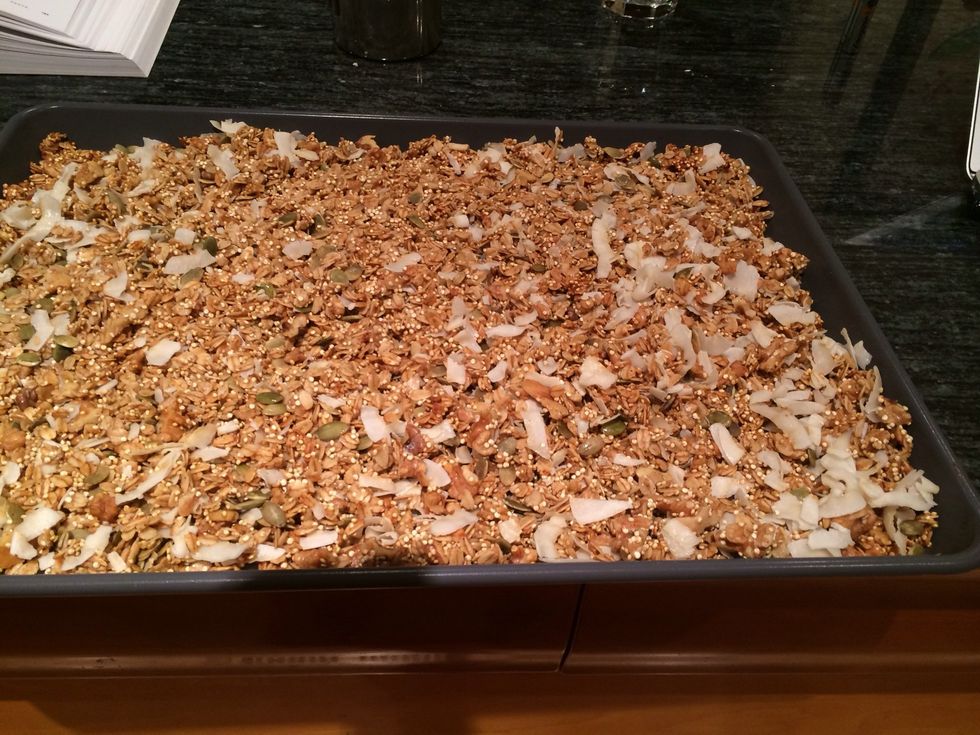 Mix up, and then spread out into a thin layer. Return to oven. Continue baking for another 10 or 15 minutes, until the granola is golden brown and smells toasty.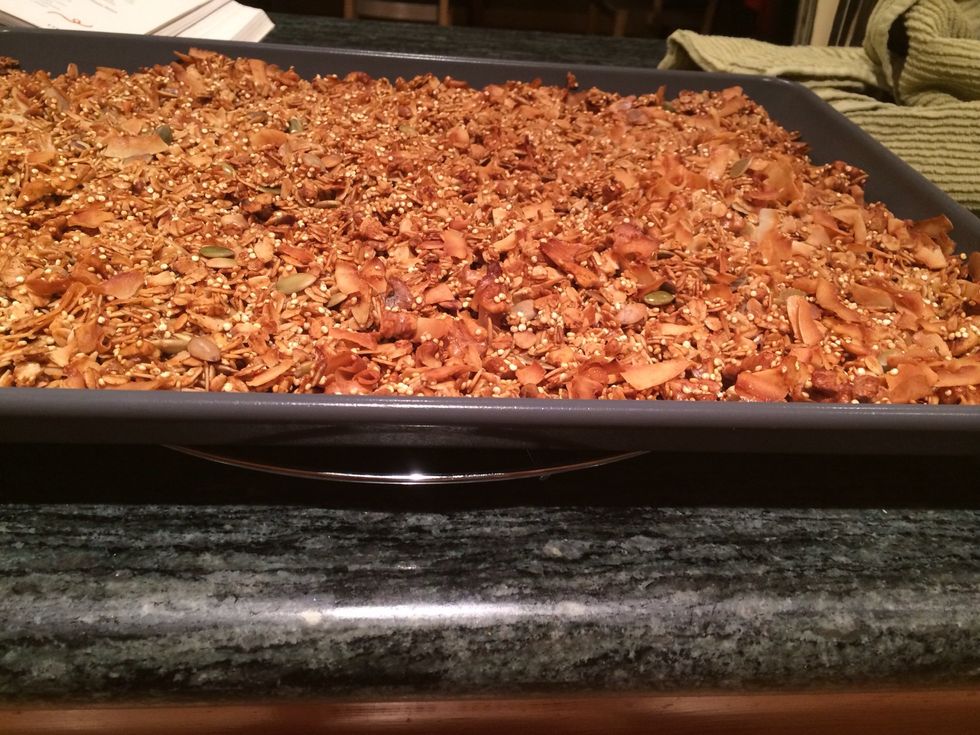 Place the baking sheet on a wire rack and cool the granola to room temperature.
Mix in the dried cherries. Store in an airtight containers.
1/4c virgin coconut oil
1/2c honey
1.5tsp teaspoons vanilla bean paste or extract
1.0tsp ground cinnamon
2.0c old-fashioned oats
1.0pch salt
1.0c Walnuts
1.0c Unsweetened coconut flakes
2.0c Uncooked quinoa
1/2c Shelled pumpkin seeds
1/2c Dried cherries
San Francisco, California