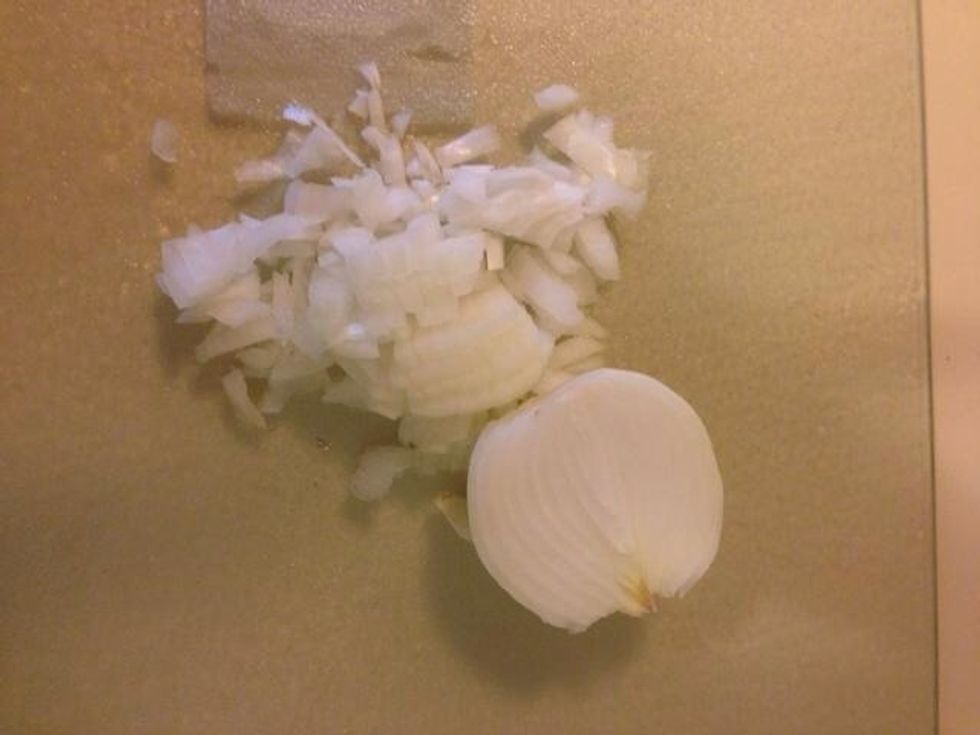 Chop 1 onion
Gather all your frozen veggies.
Heat olive oil in a pan and add chopped onions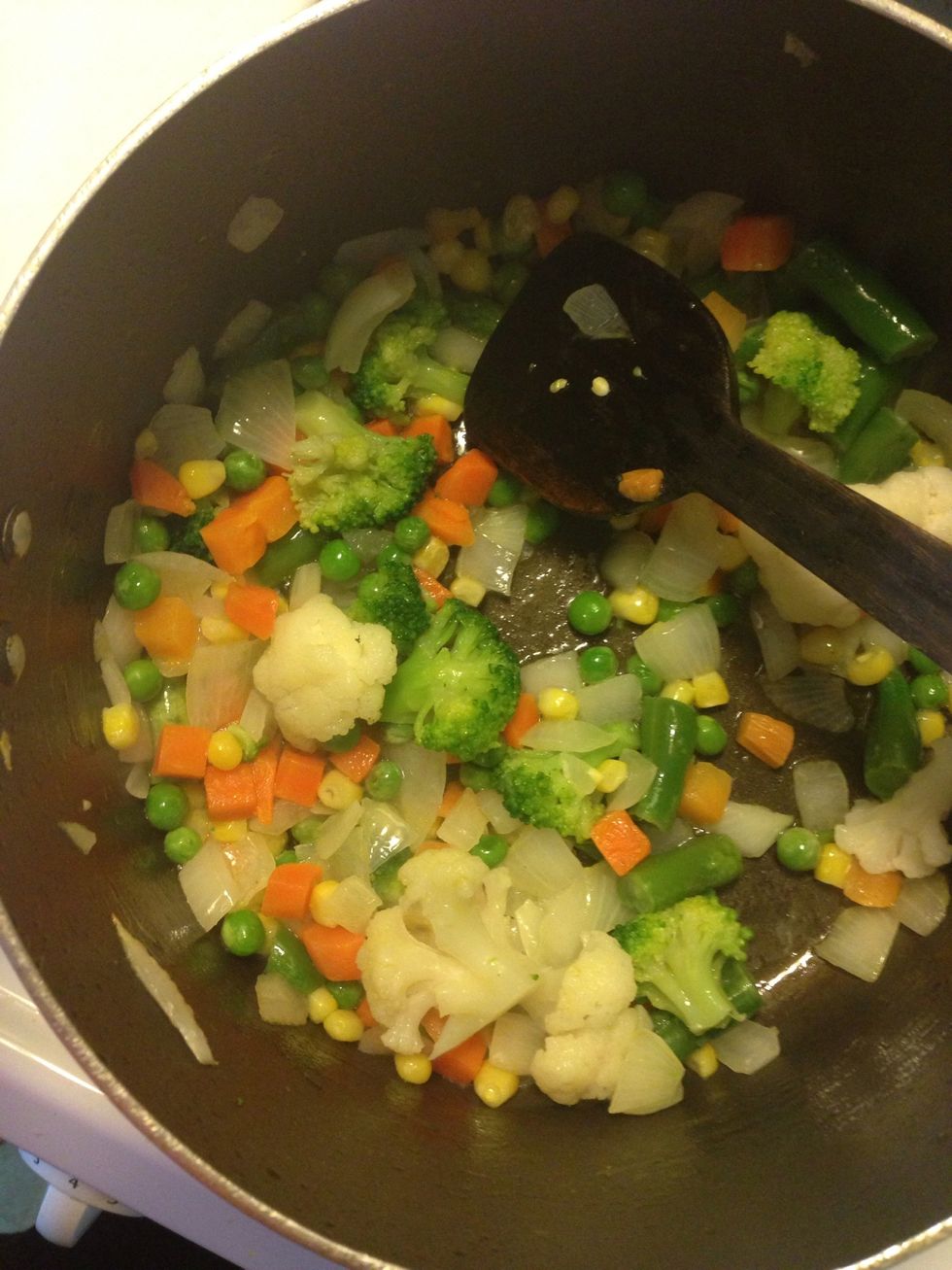 First sauté the onions until translucent and then add the mixed veggies, broccoli florets and cauliflower and sauté.
Add chopped mushrooms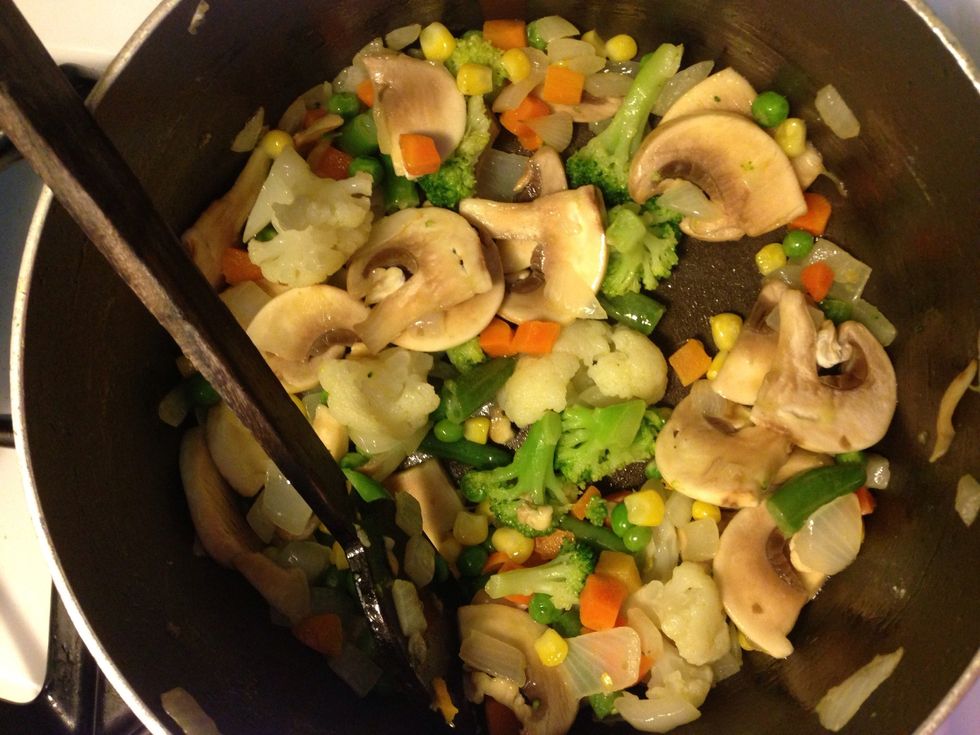 And cook until it starts losing water
Now add about 3.5 cups of water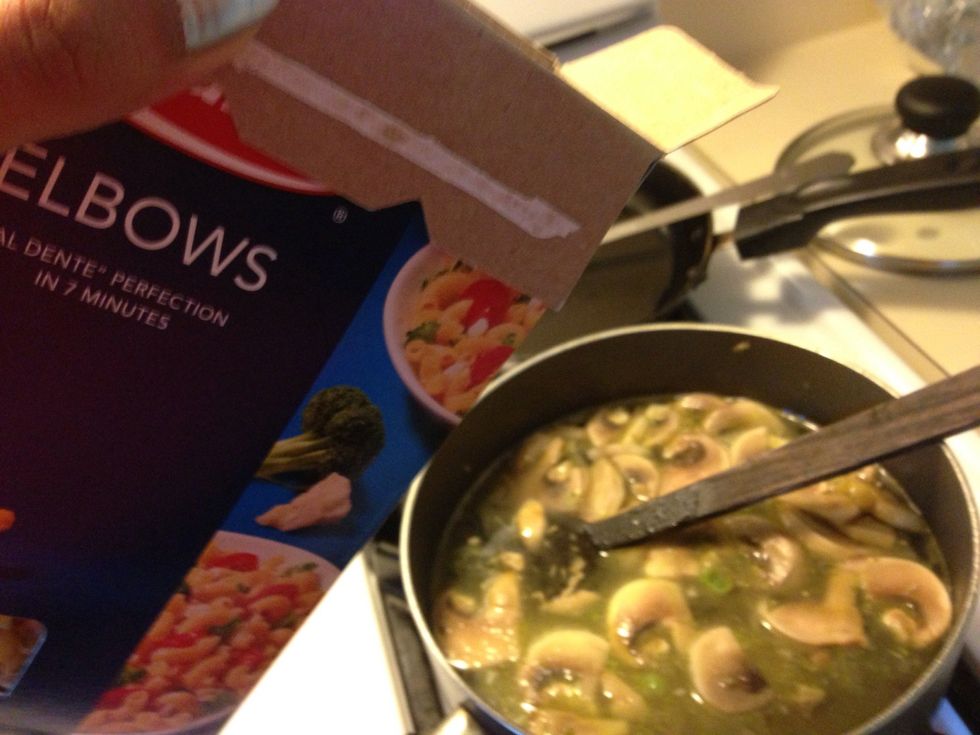 Add some pasta if you like
Mix 2 teaspoons of all purpose flour in 1/4 cup of water....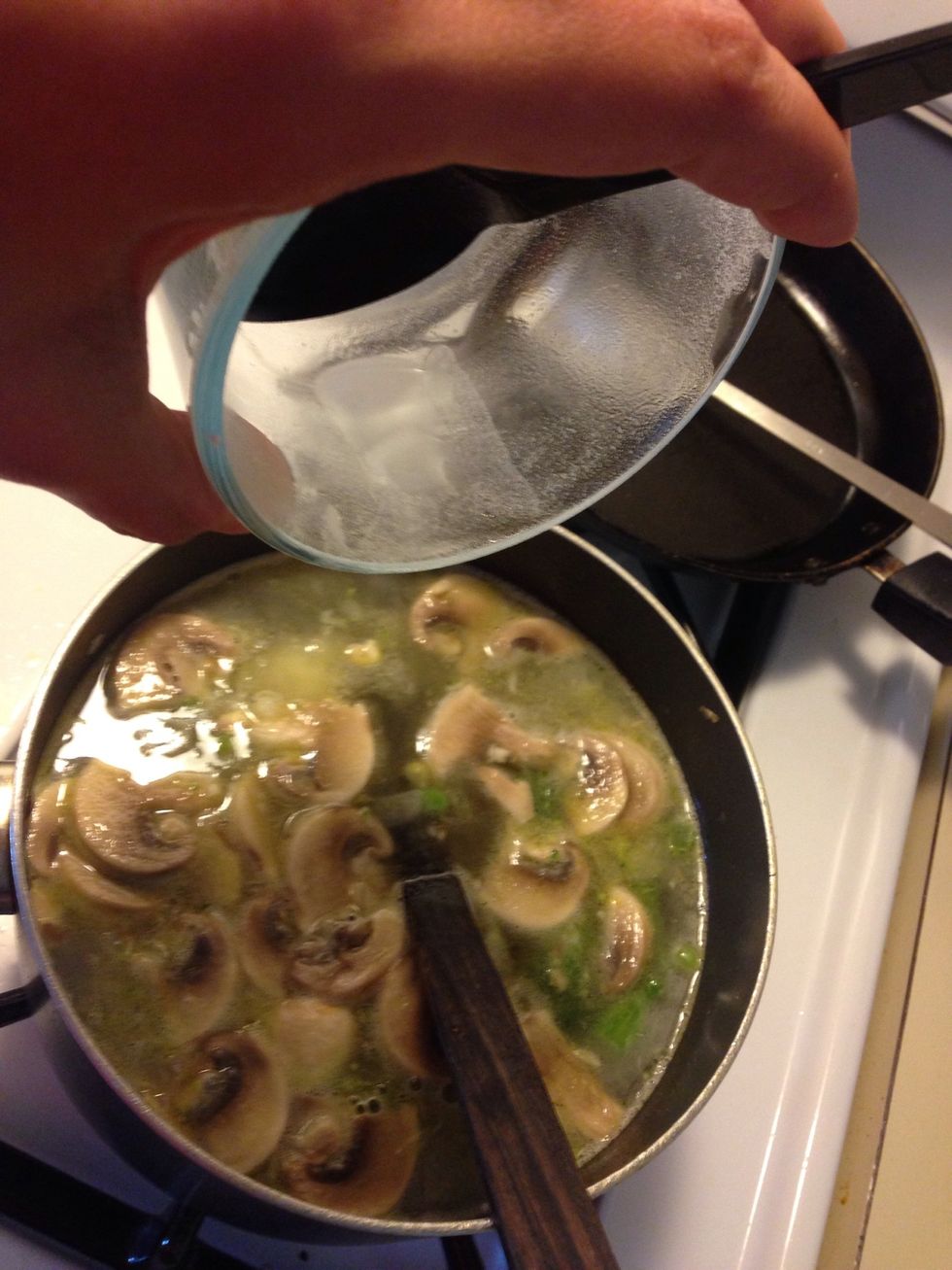 ...and pour it into the soup while mixing constantly.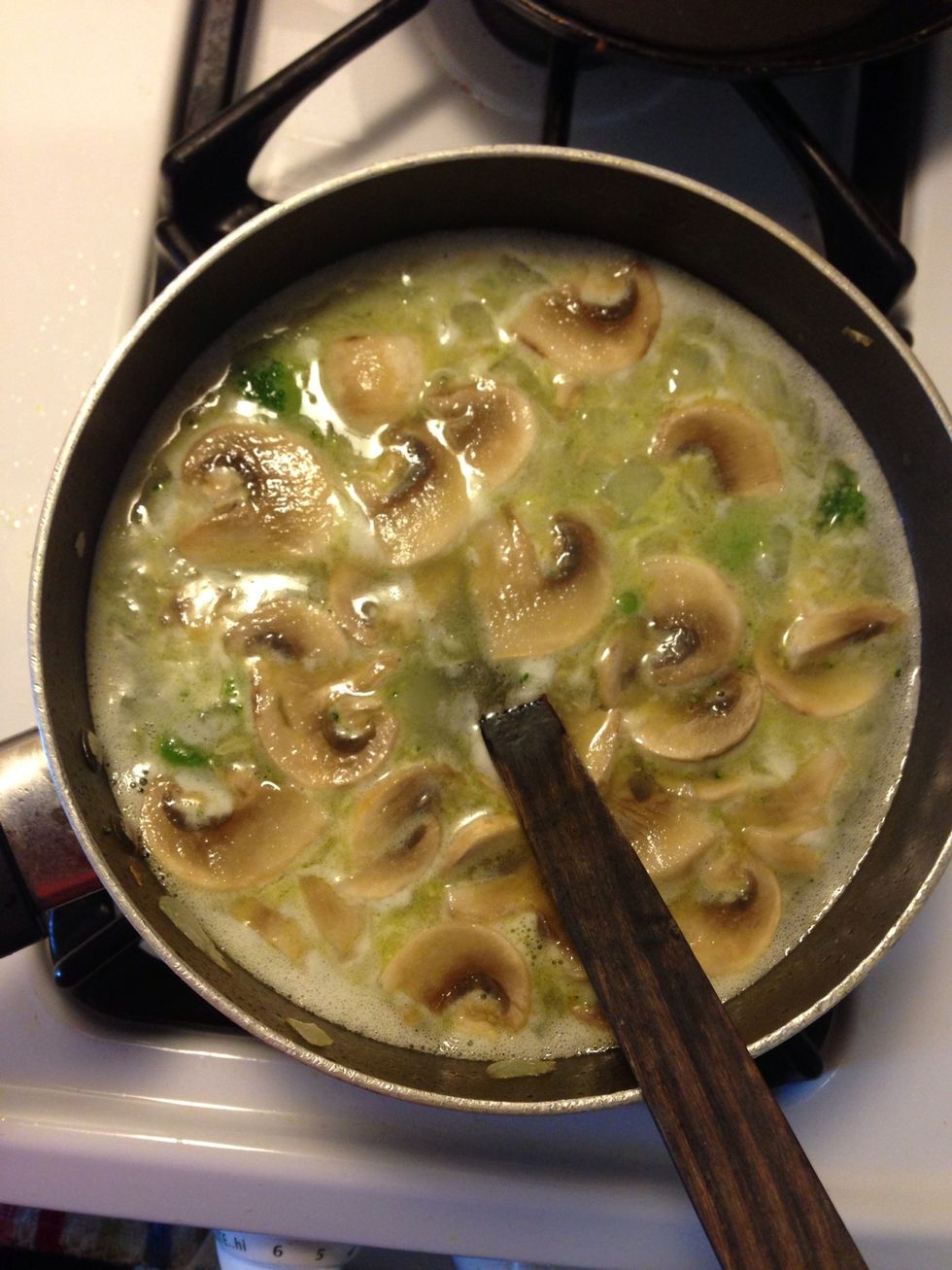 Mix some more ...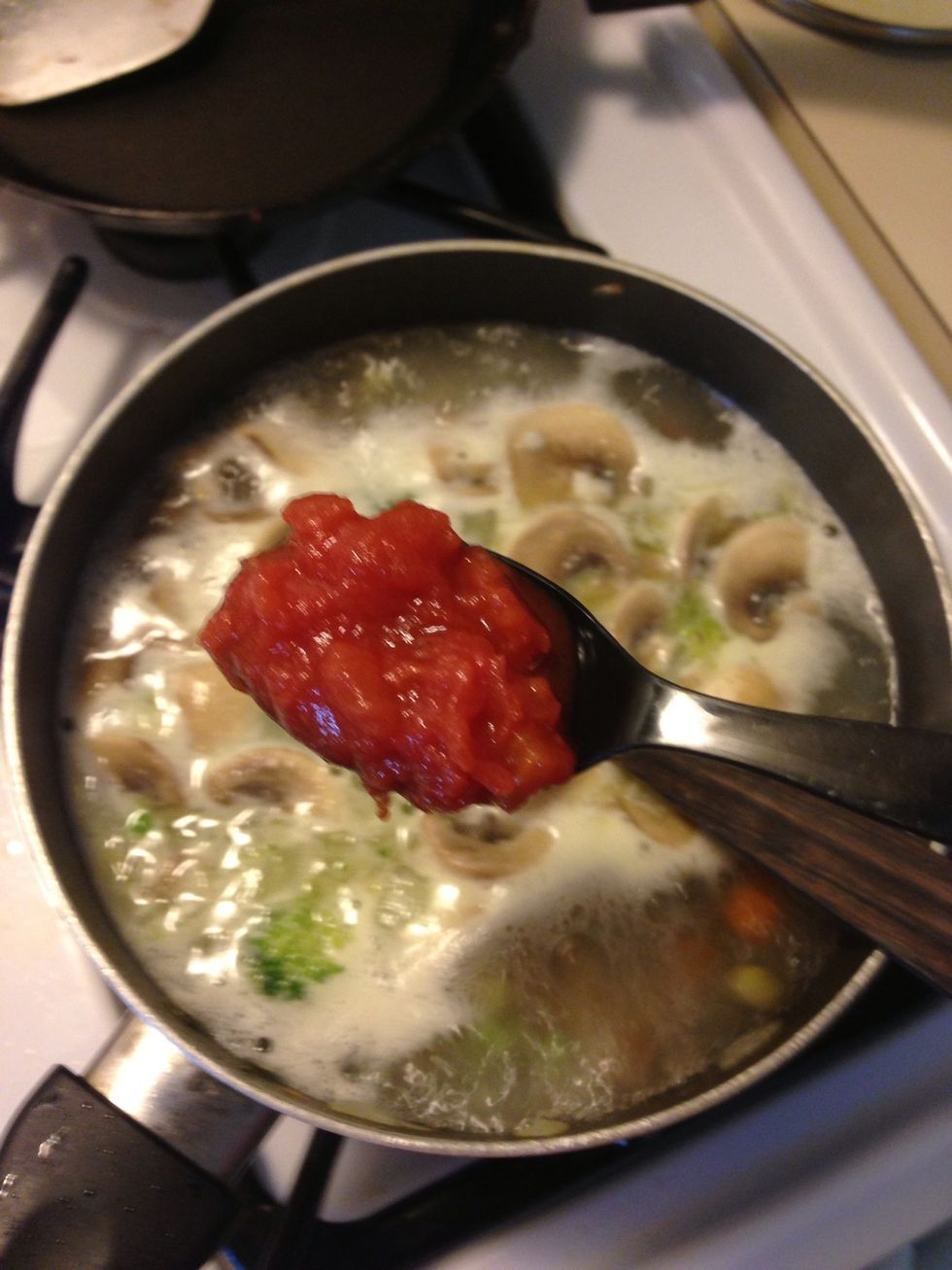 Add 1 tablespoon of chopped tomatoes.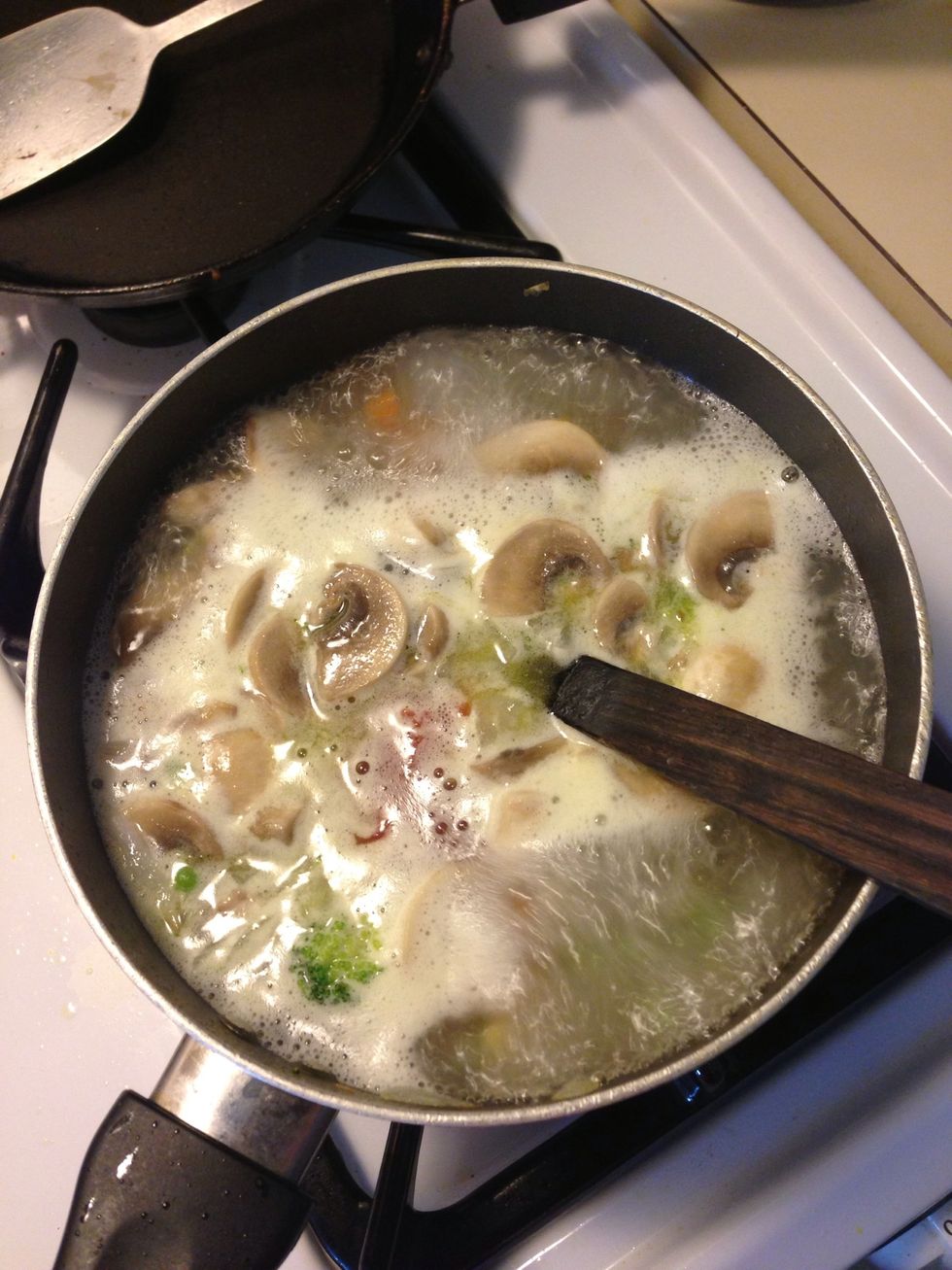 Mix, bring to a boil.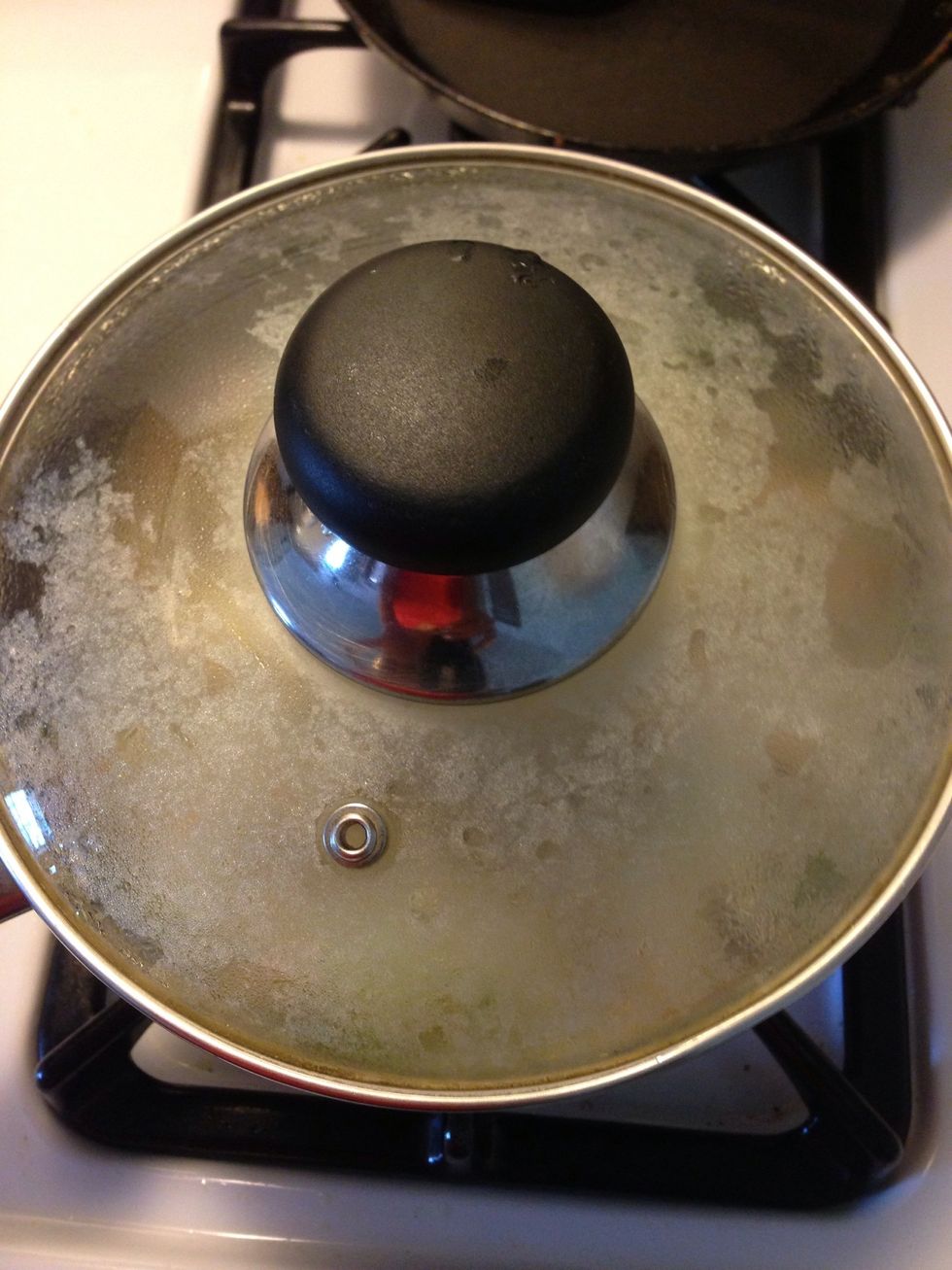 Reduce flame, cover and allow to simmer for about 5-7mins
Add chopped cilantro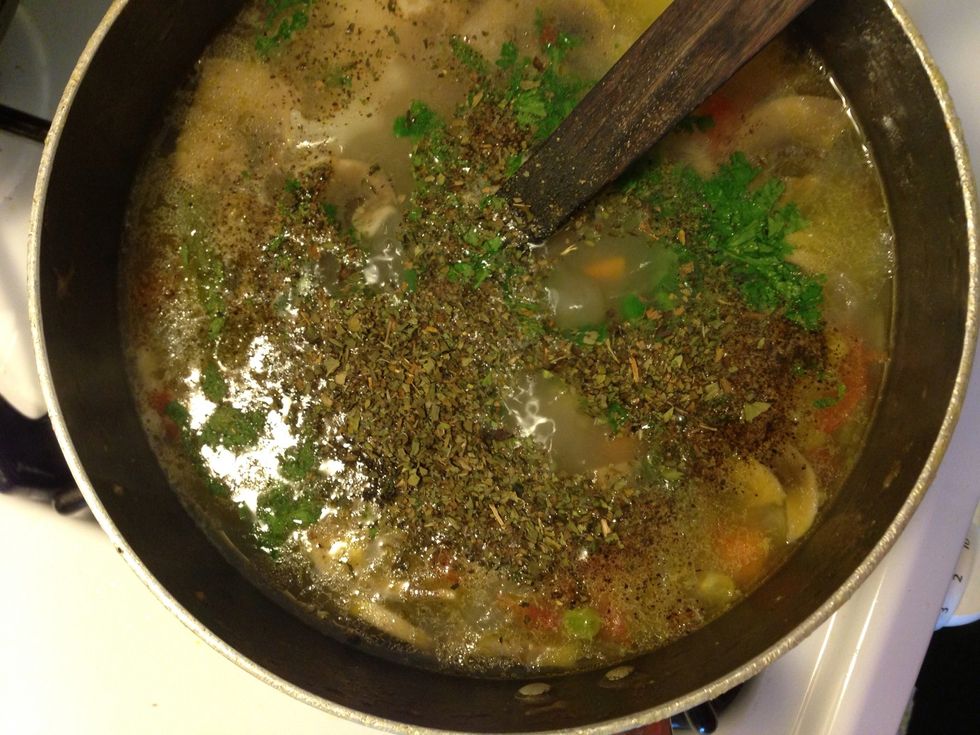 And season with some dried basil, salt and pepper.
Serve!! Enjoy as is or accompany with some garlic bread 😊
1.0 Yellow onion
1/4c Frozen Mixed vegetables
1/4c Frozen broccoli
1/4c Frozen cauliflower
2.0tsp Olive oil
1.0 Mushroom
1/5c Pasta
2.0tsp All purpose flour
2.0tsp Chopped cilantro
Dried basil
Salt
Pepper
1.0Tbsp Chopped tomato