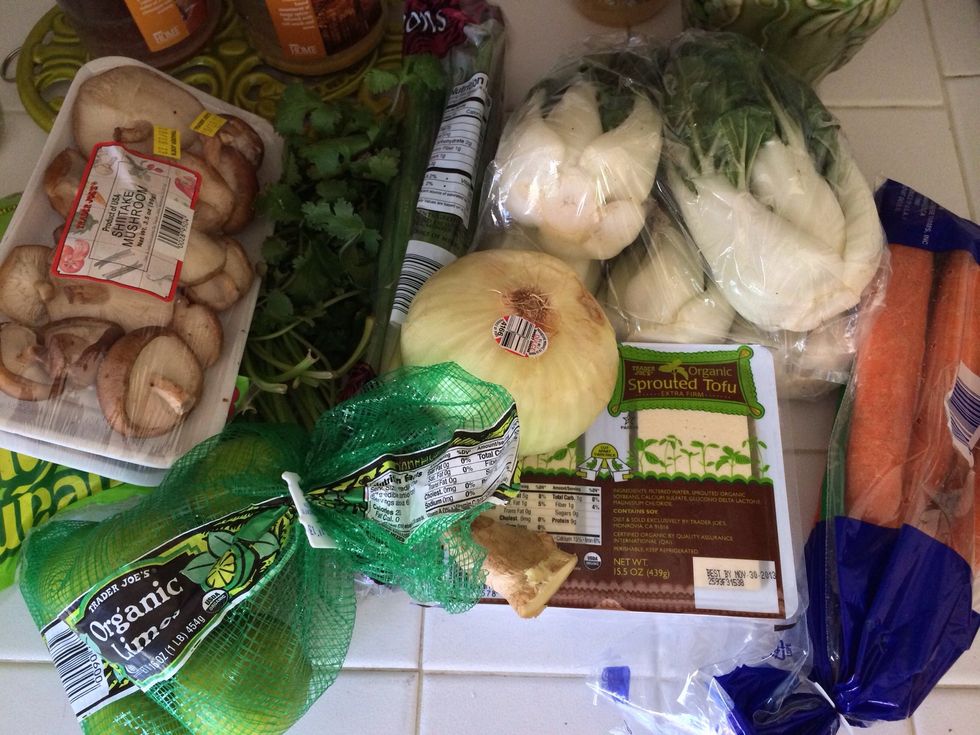 Everything you'll need (veggies) I like bok Choy in my pho!
If your shitaki mushrooms are dry, soak them for 20 minutes or until moist. Add the mushroom water to your broth.
Add: about 2cups organic vegetable broth and mushroom water to a large pot and bring to a boil.
Lower heat- Add soy sauce, mushrooms and onion. Start a new pot of water, cook noodles as directed, set aside.
Use a light oil: grape seed, vegetable, etc. brown your tofu, set aside.
After broth has simmered for a bit, strain out mushrooms. Set aside. Also, strain out the onions leaving only the broth. Unless you prefer otherwise. Return to pot.
Scoop broth into large bowl, add desired noodles, and cooked tofu. now dress your pho! (See pictured)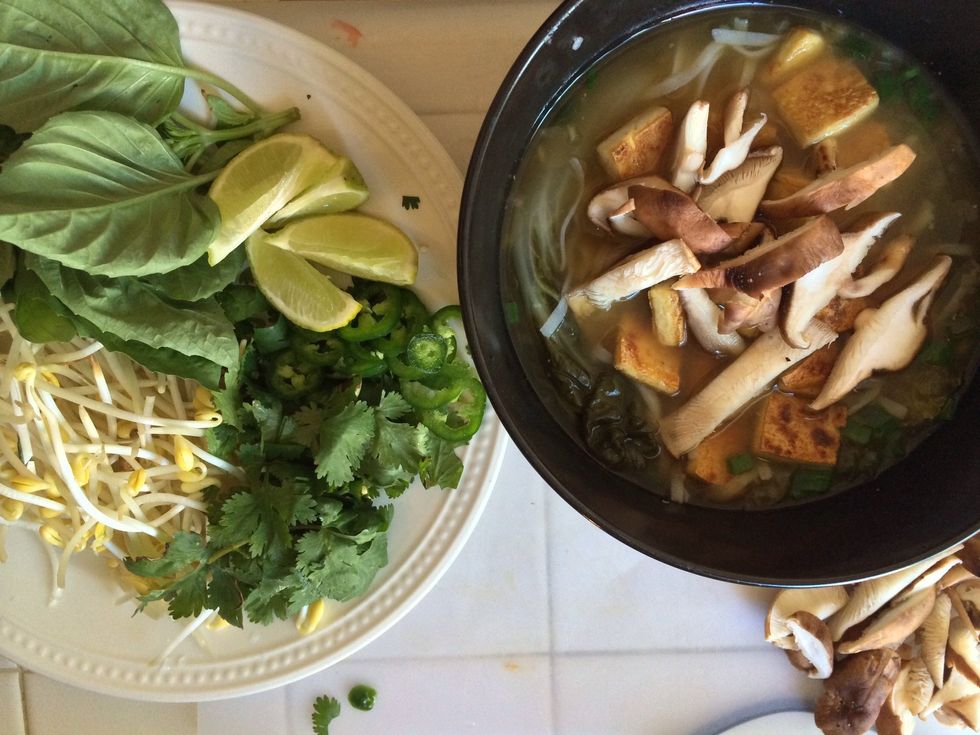 Prep time: 10 minutes Cook time: 10 minutes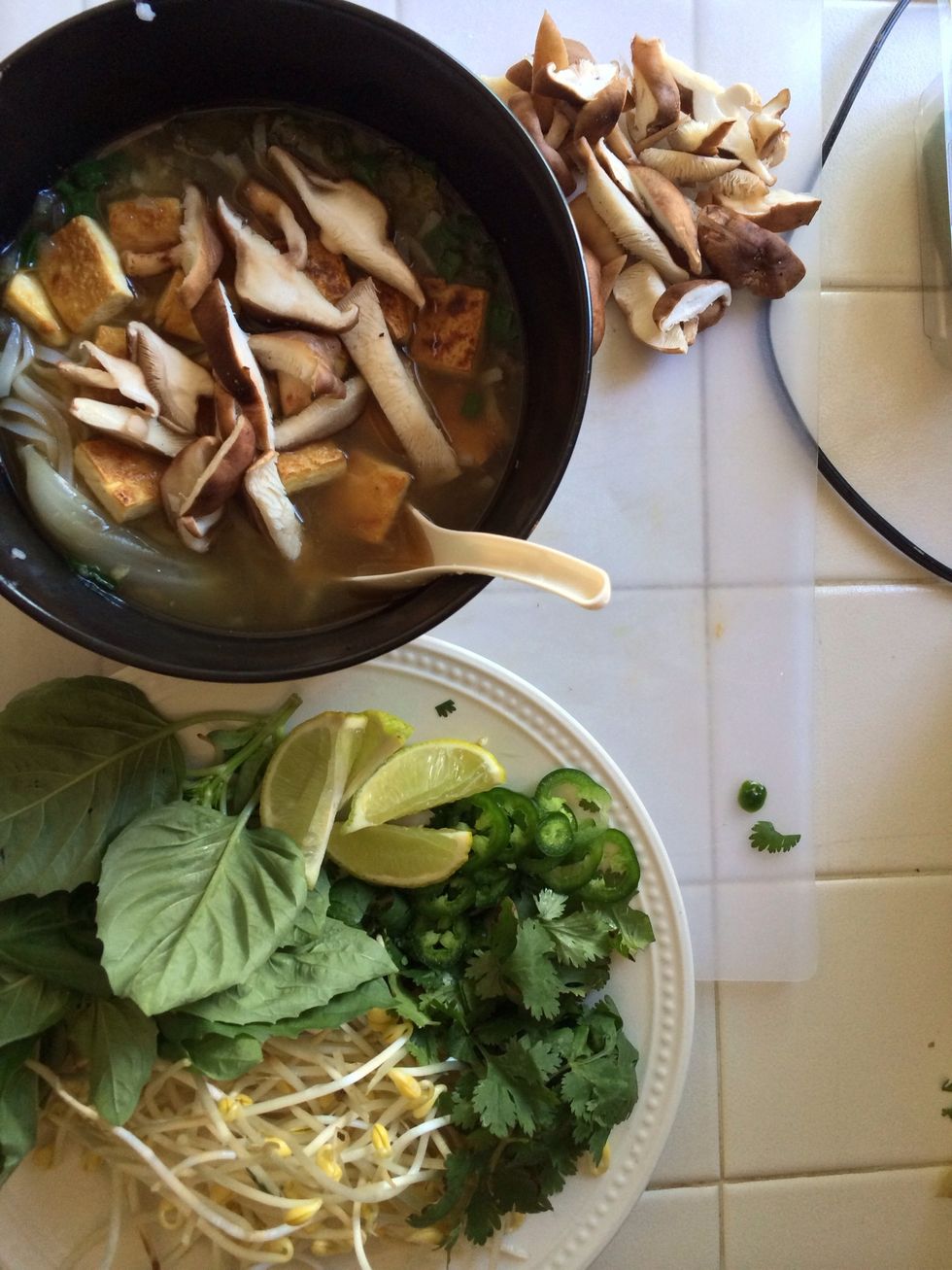 All done!
Organic vegetable broth
Organic Tofu
Organic shitaki mushrooms
Pad Thai noodles or rice noodles
Star anise
Soy sauce
Jalapeno pepper
Yellow Onion, shallots
Basil
Bean sprouts
Hoisin sauce (opt)
Siracha (opt)
Ginger
Cilantro
Bok choy (opt)