Slice baguette and splash with olive oil.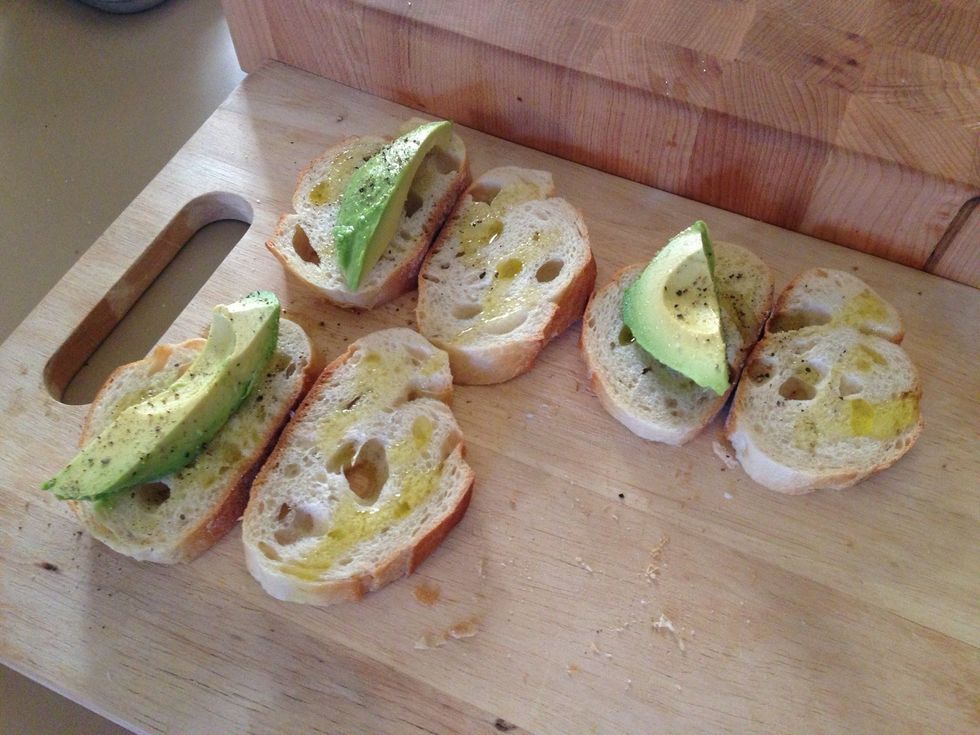 Add a slice of avocado to each sandwich and salt & pepper both halves.
Spread some goat cheese.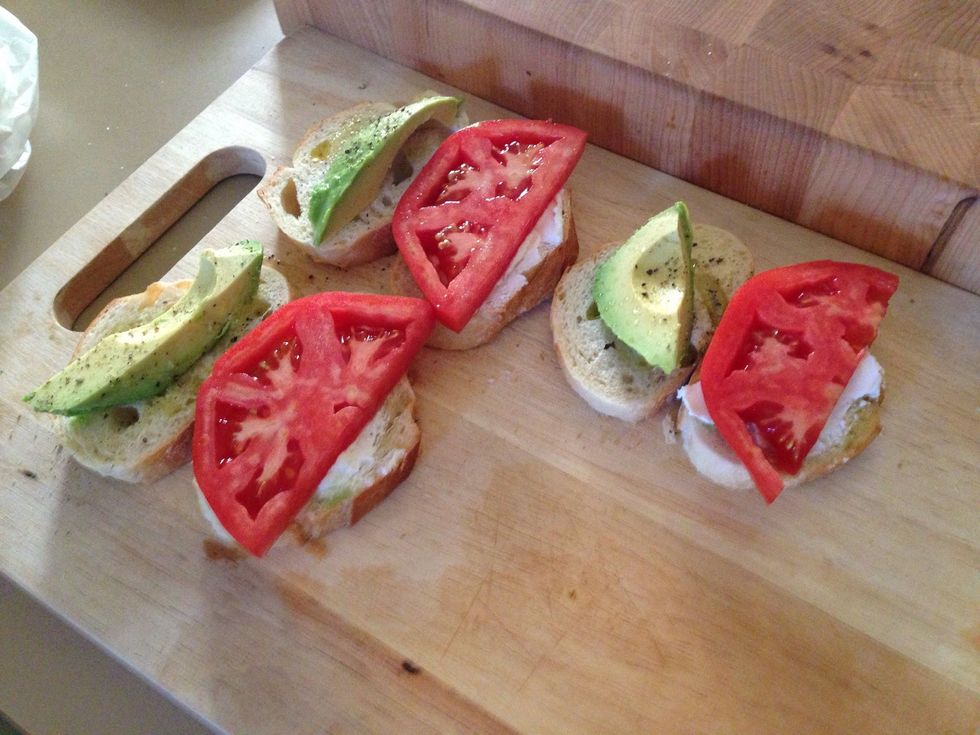 Add a half tomato slice to each sandwich.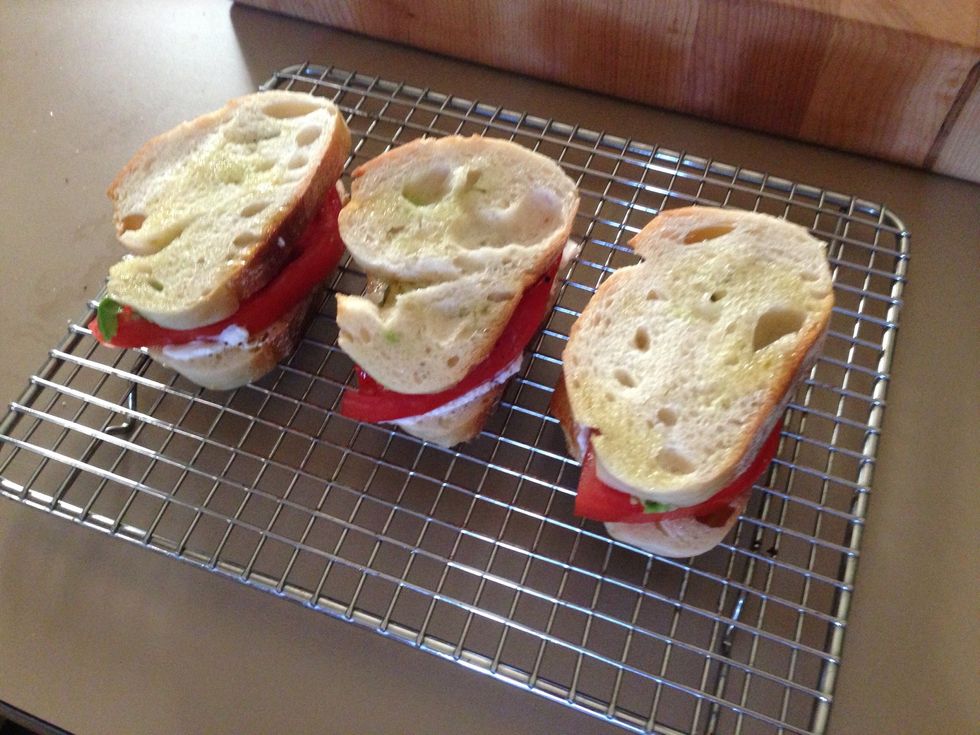 Assemble sandwiches and place on baking rack.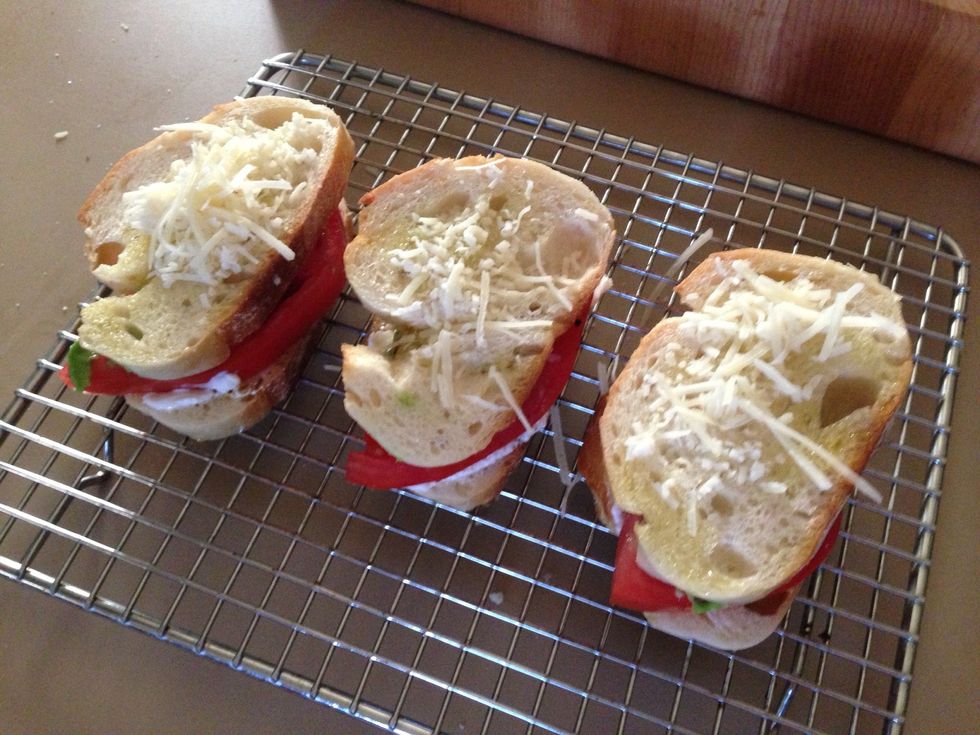 Top with Romano or Asiago.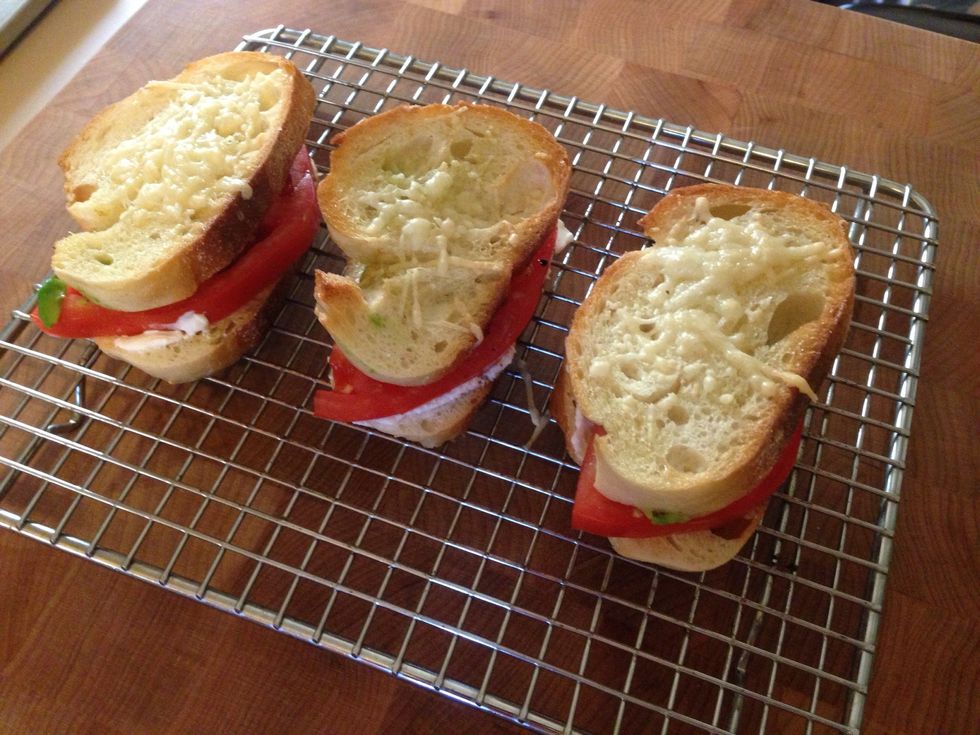 Bake at 400° until toasty.
Plate as desired. Here with fresh grapes, dates, tomato, and avocado.
Beauty.
Avocado
Tomato
Olive Oil
Baguette
Salt & Pepper
Spreadable Goat Cheese
Romano or Asiago Cheese