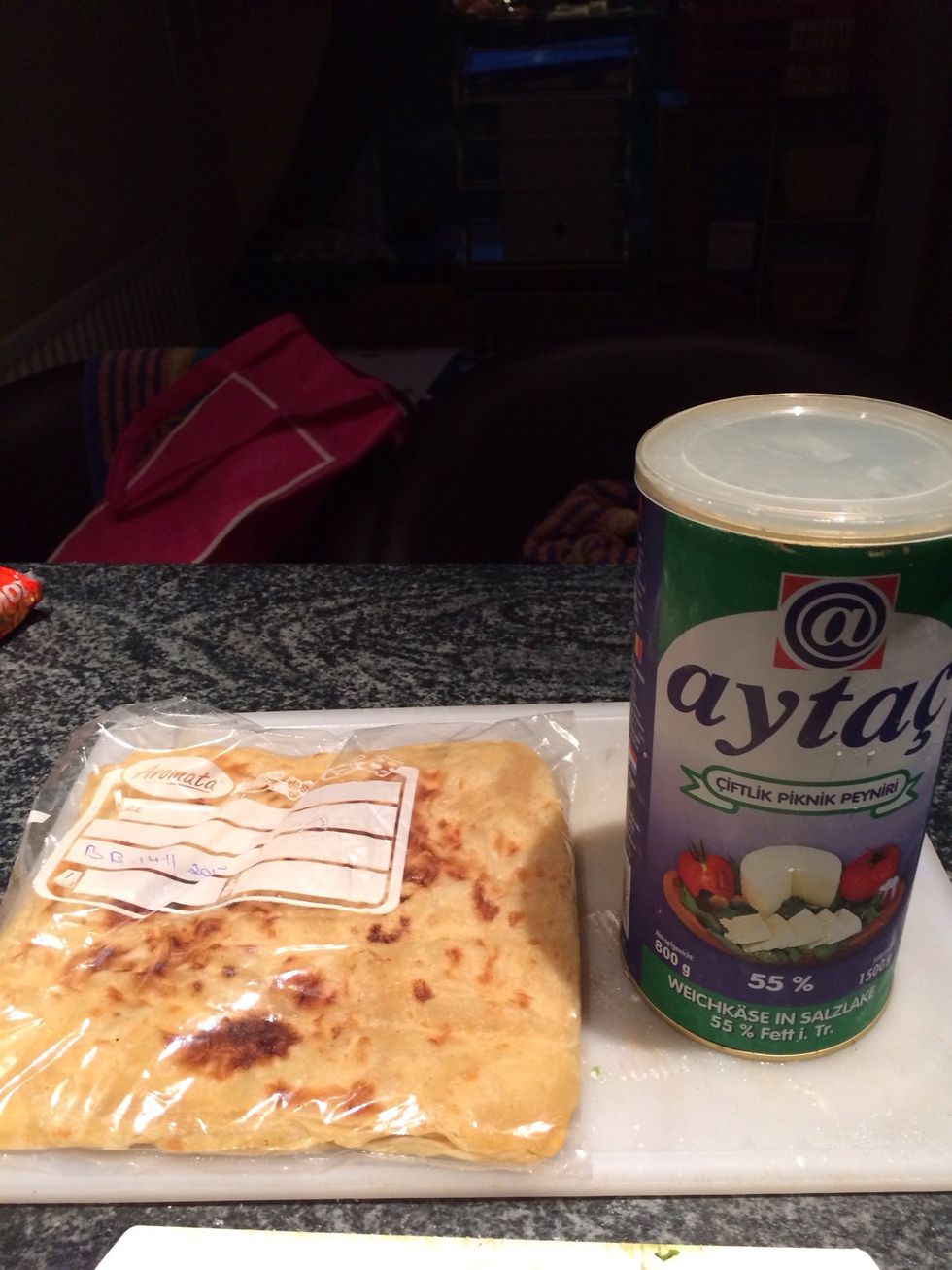 I have the pastry here & feta cheese, you can buy these at any Indian/Arab/Turkish store.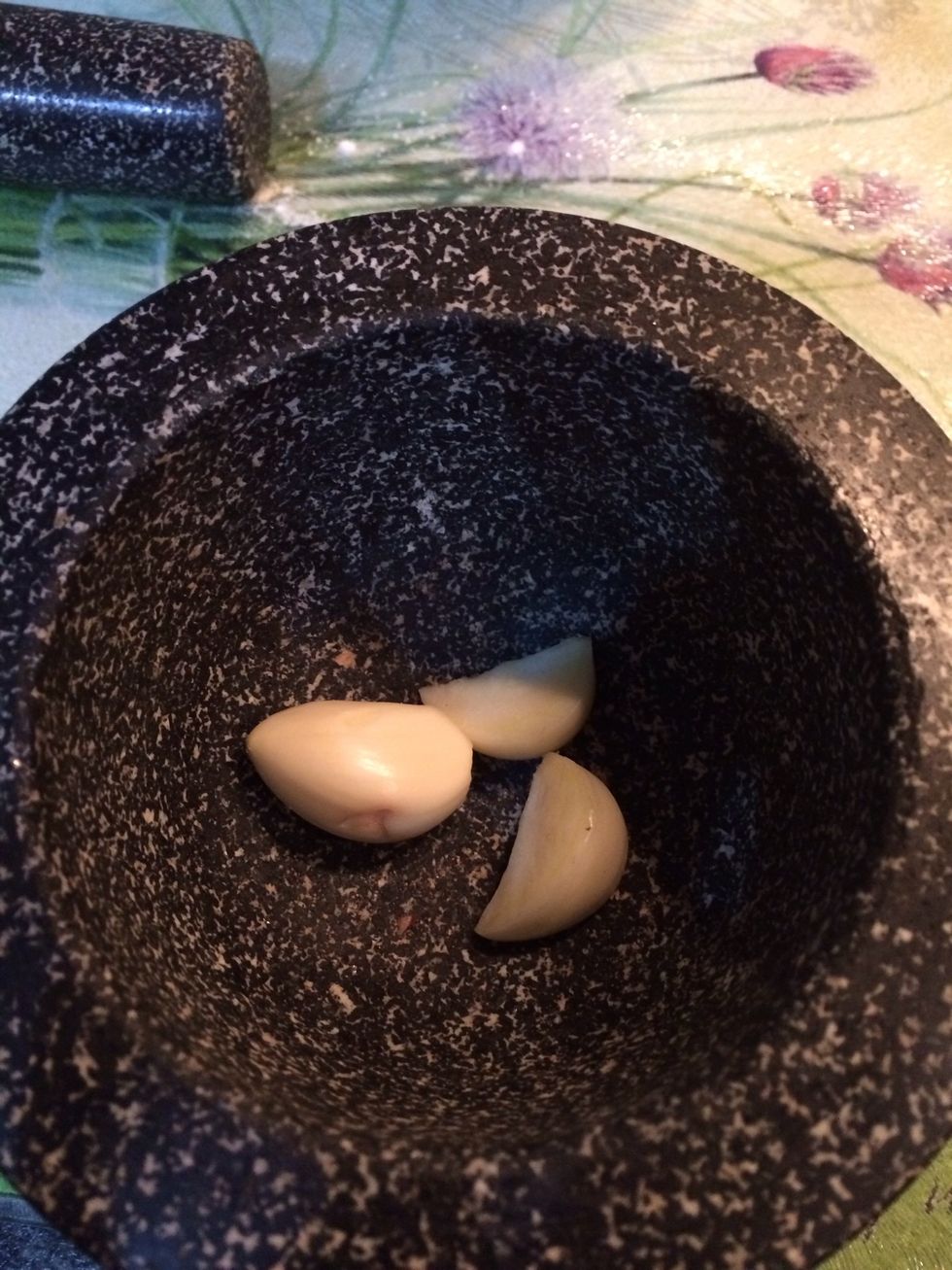 Start with garlic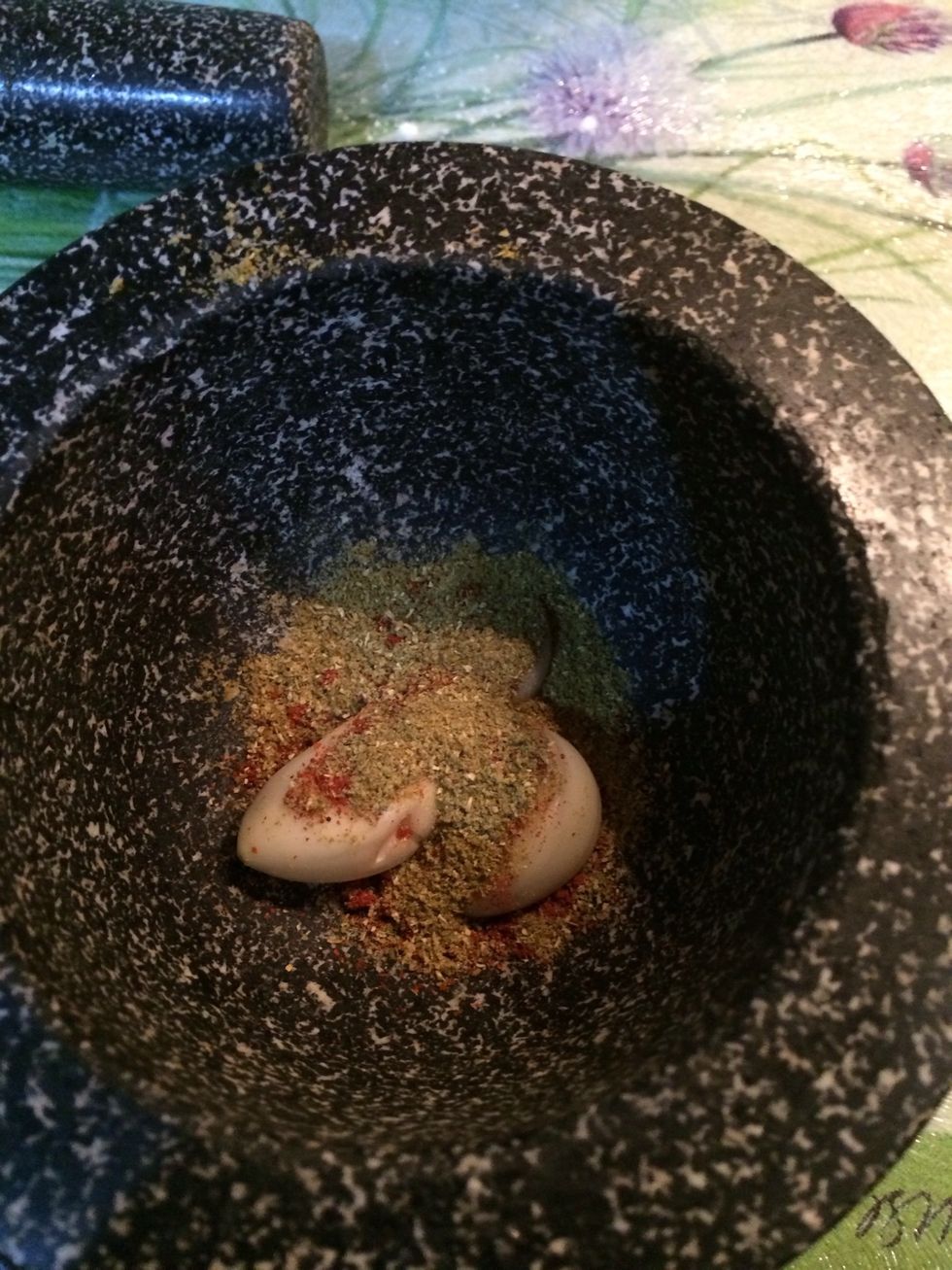 Add coriander & chilli powder.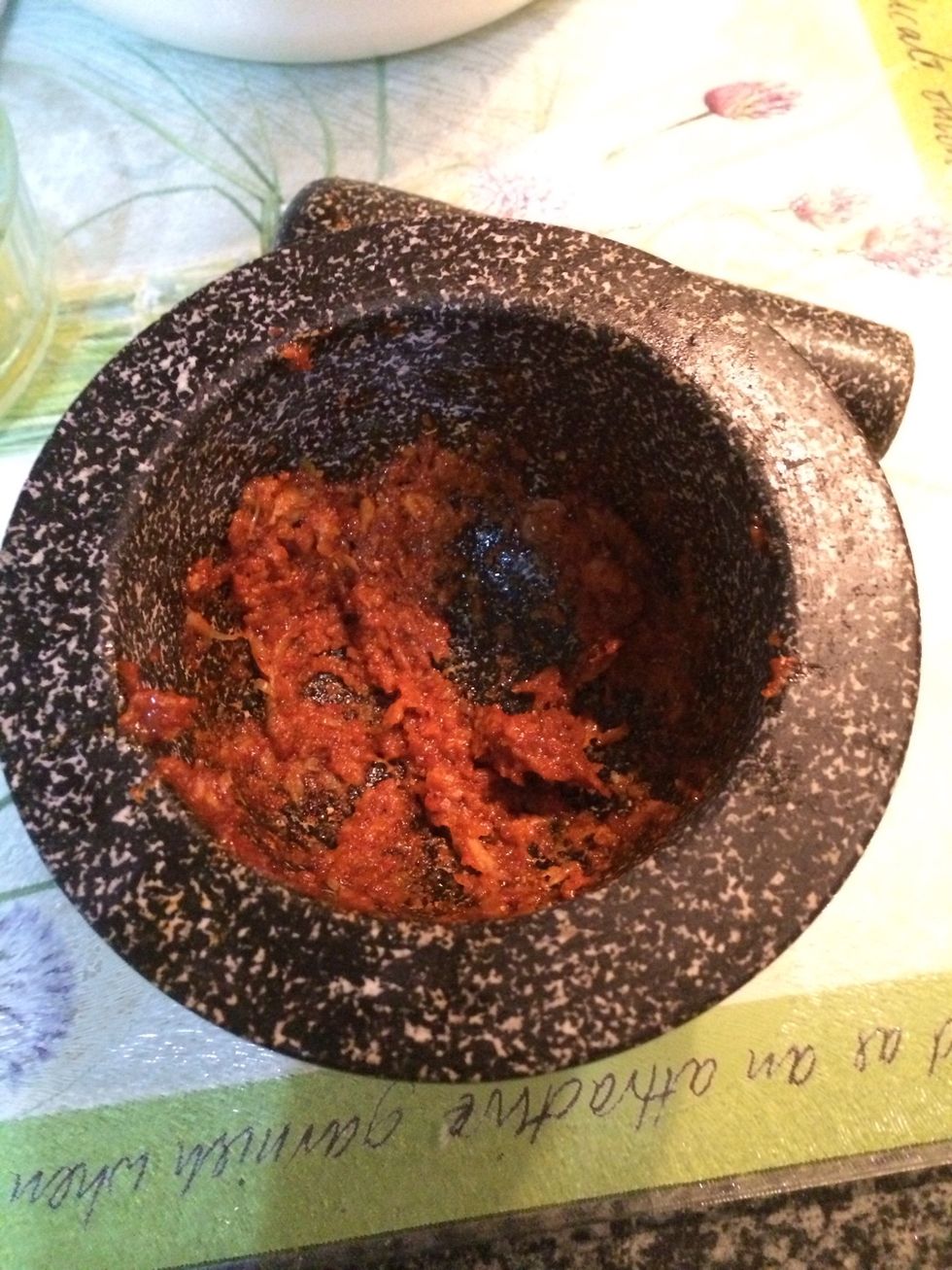 Grind it, until you have paste like this.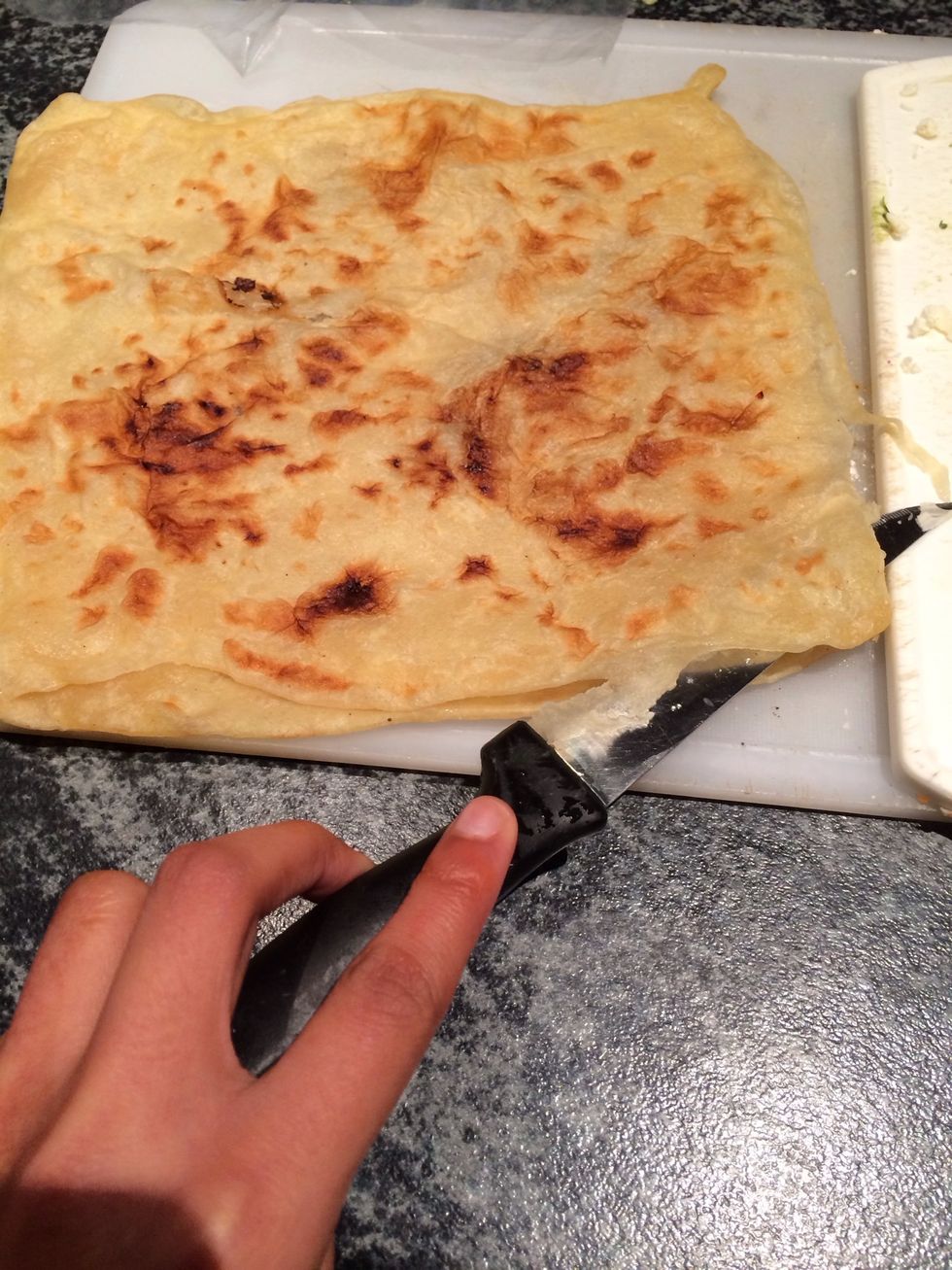 Next, take the pastry sheet and lay it on a flat surface. There will be a pocket that you can cut from the edges.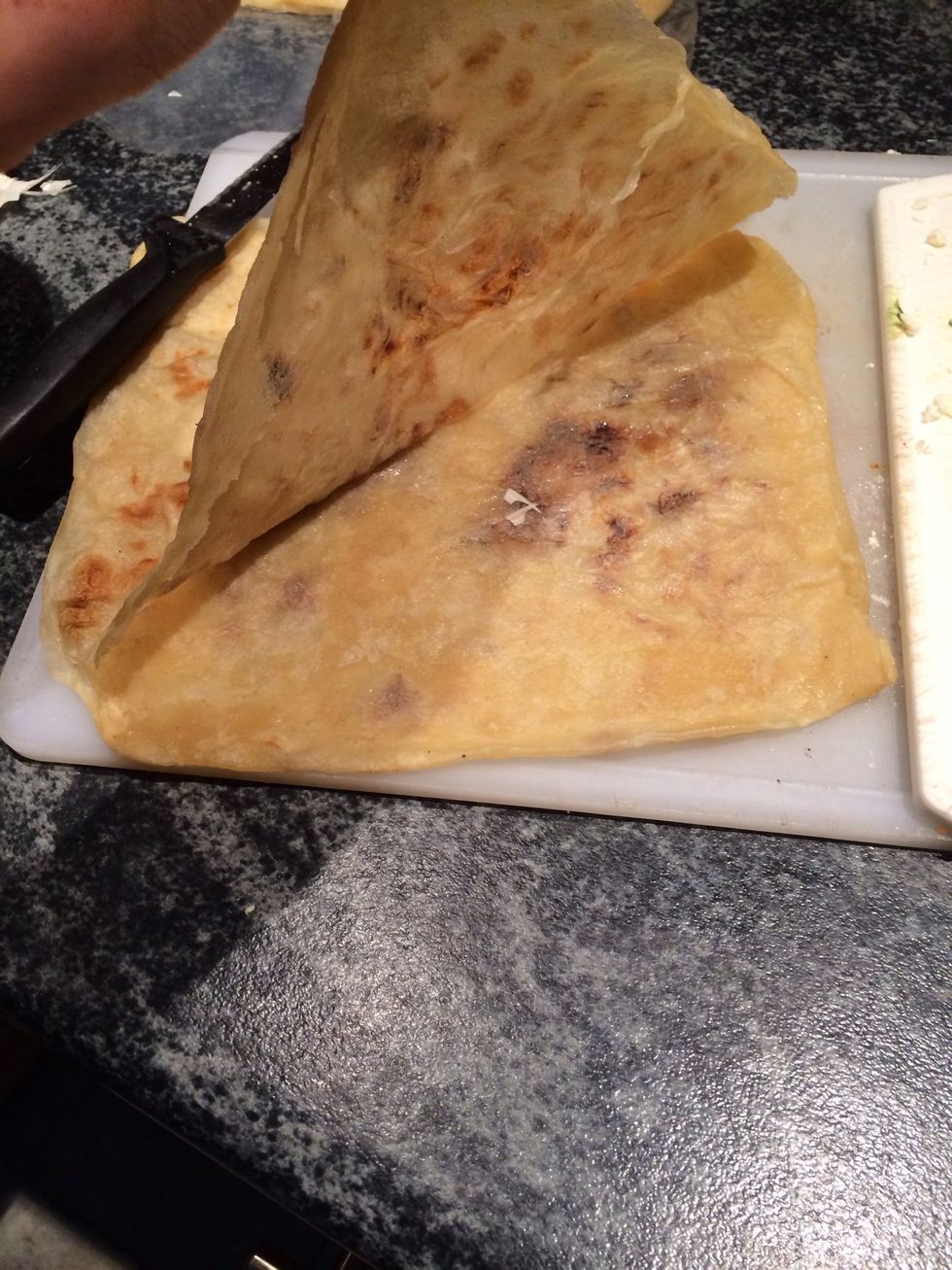 Cut it from three sides and you will be able to open the top layer like a book.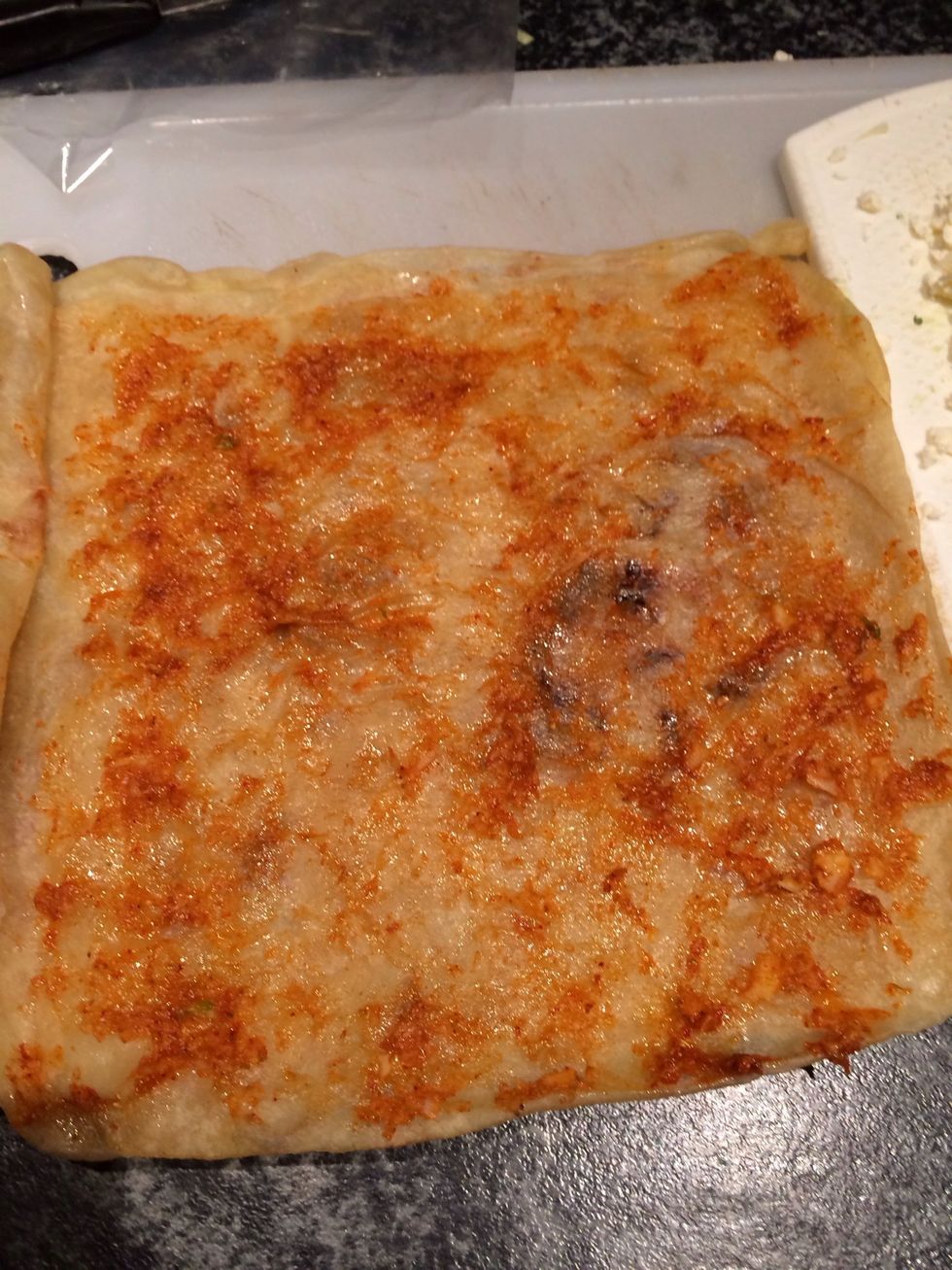 Spread the garlic paste inside.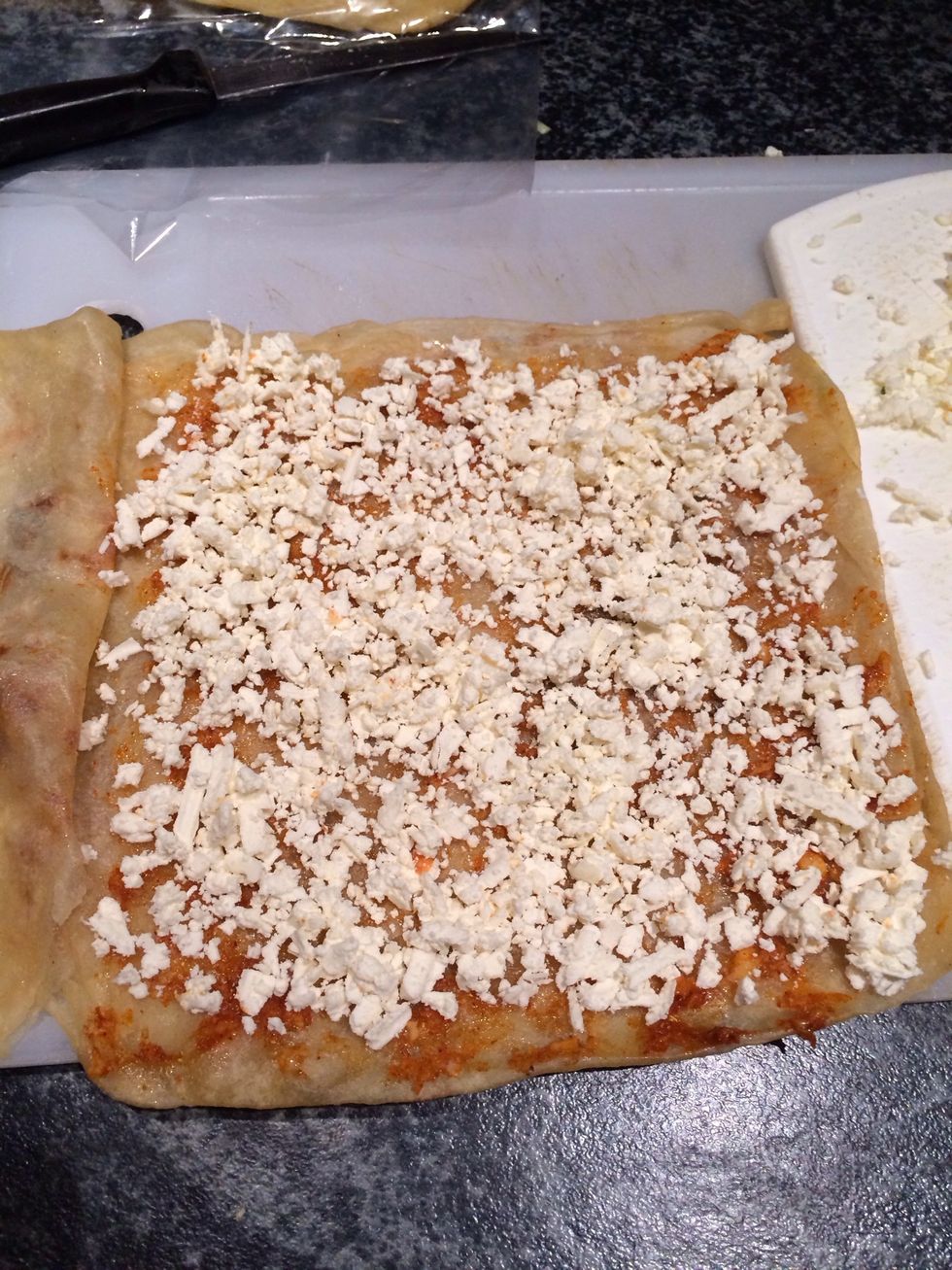 Cover it with grated feta cheese
Cover it with top layer.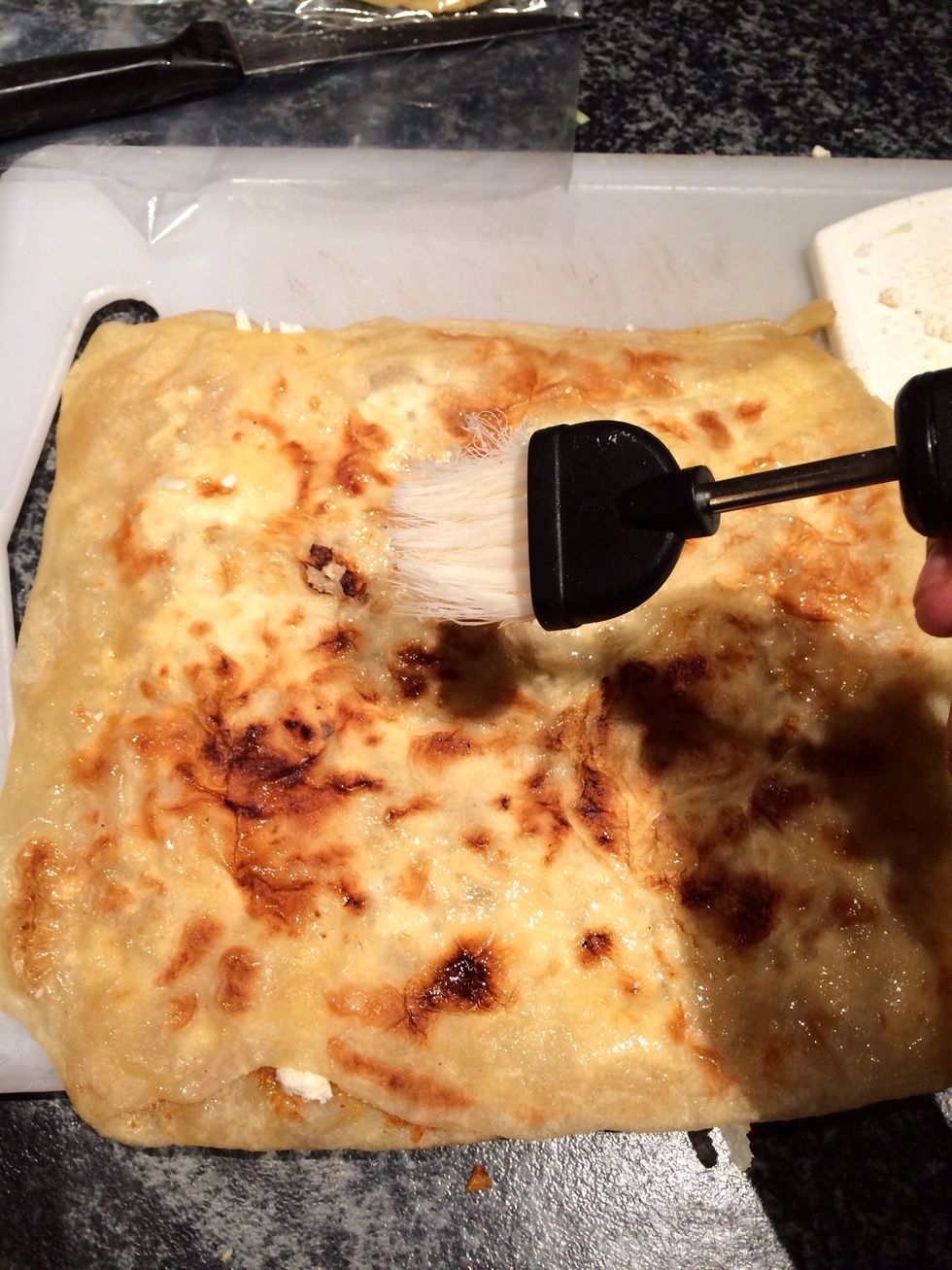 Brush some olive oil.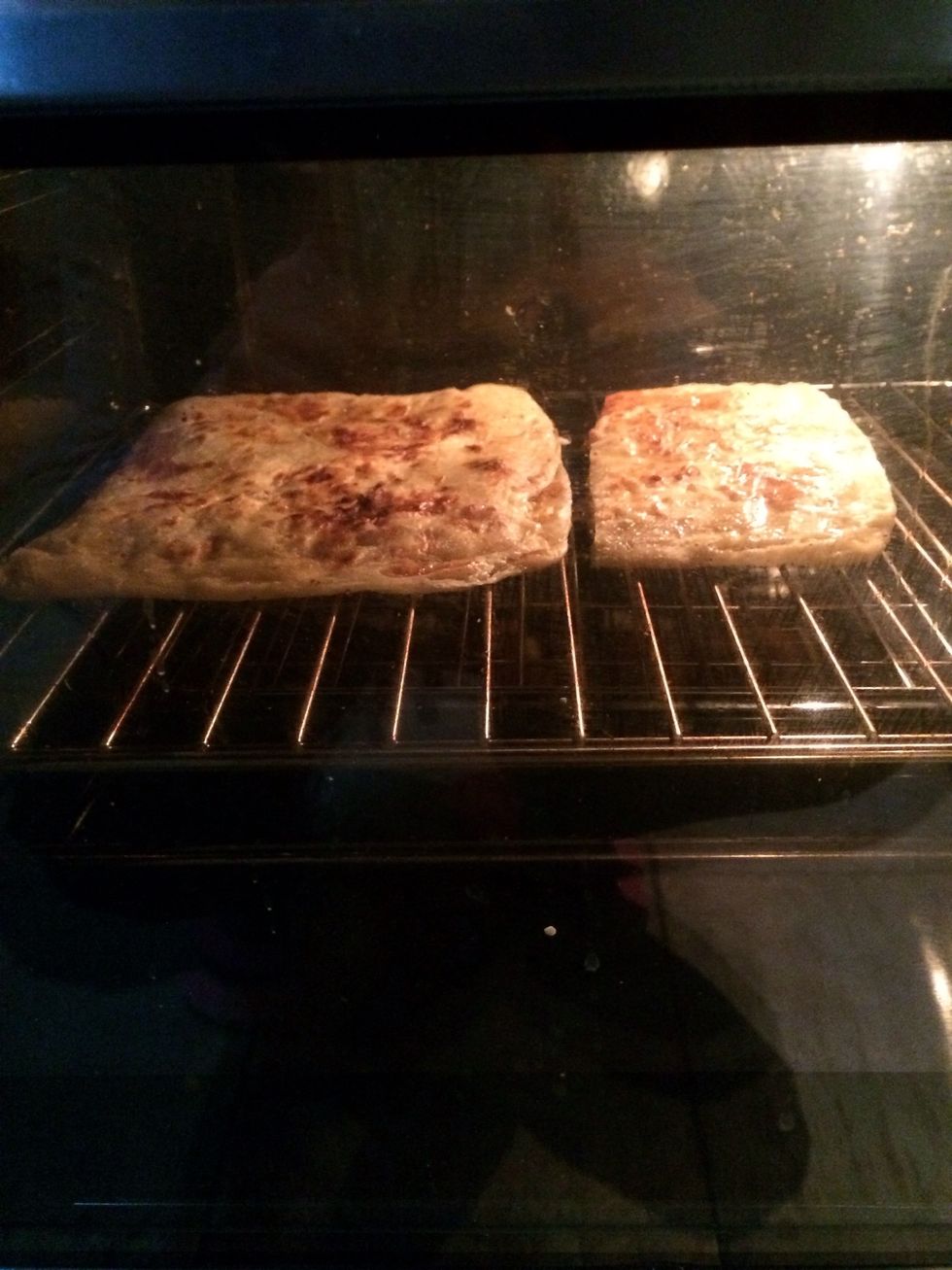 And into the oven at 150 degrees Celsius for 10 mins or until crispy.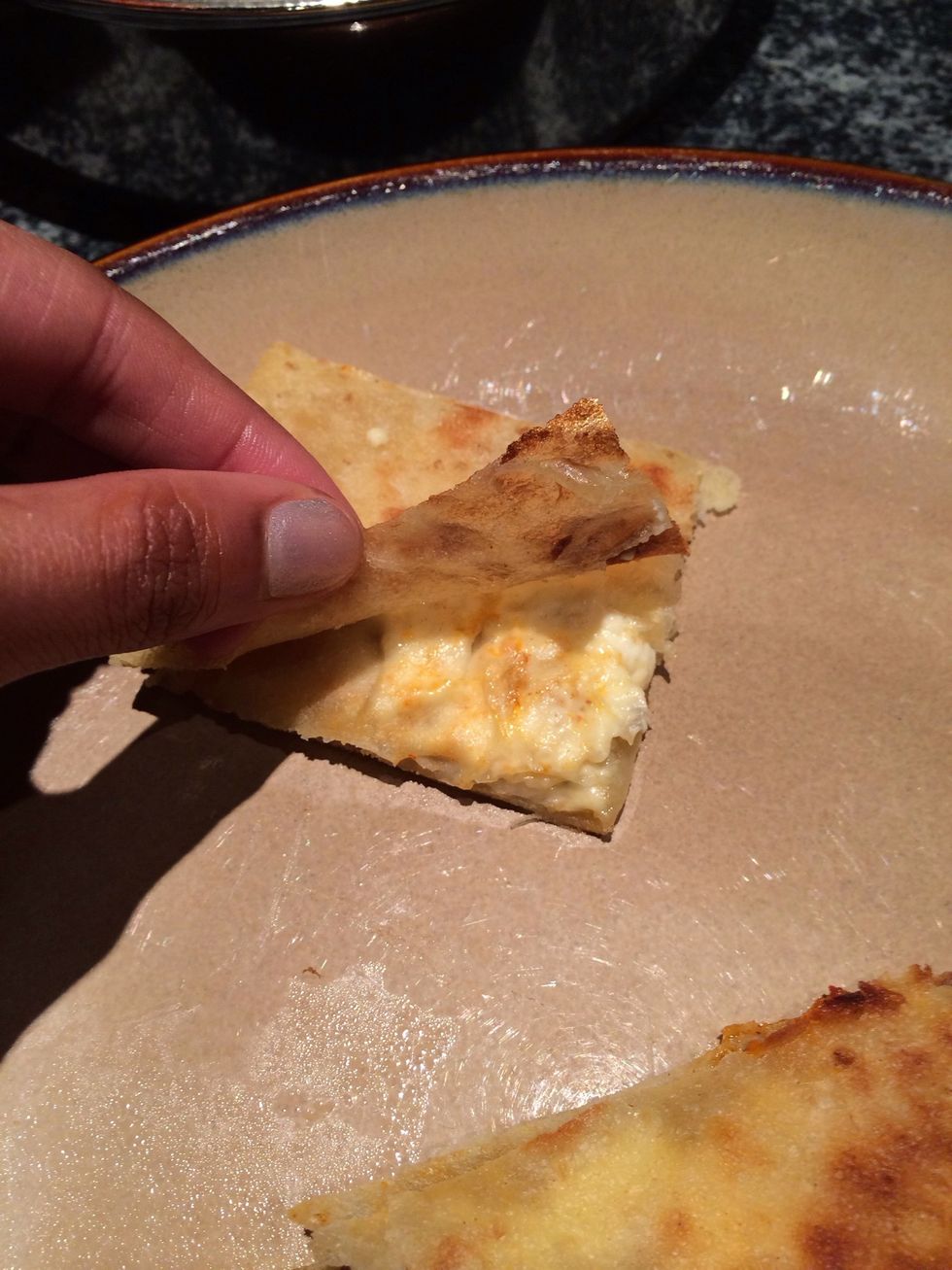 When it's ready, the cheese should be slightly melted and it should have a crispy top layer.
Cut in square piece and serve it with a dip or eat it on its own!
Fatira pastry
Feta cheese
Garlic
Chilli powder
Coriander powder
Pestle & mortar