A simple way to make a delicious Summertime treat.
44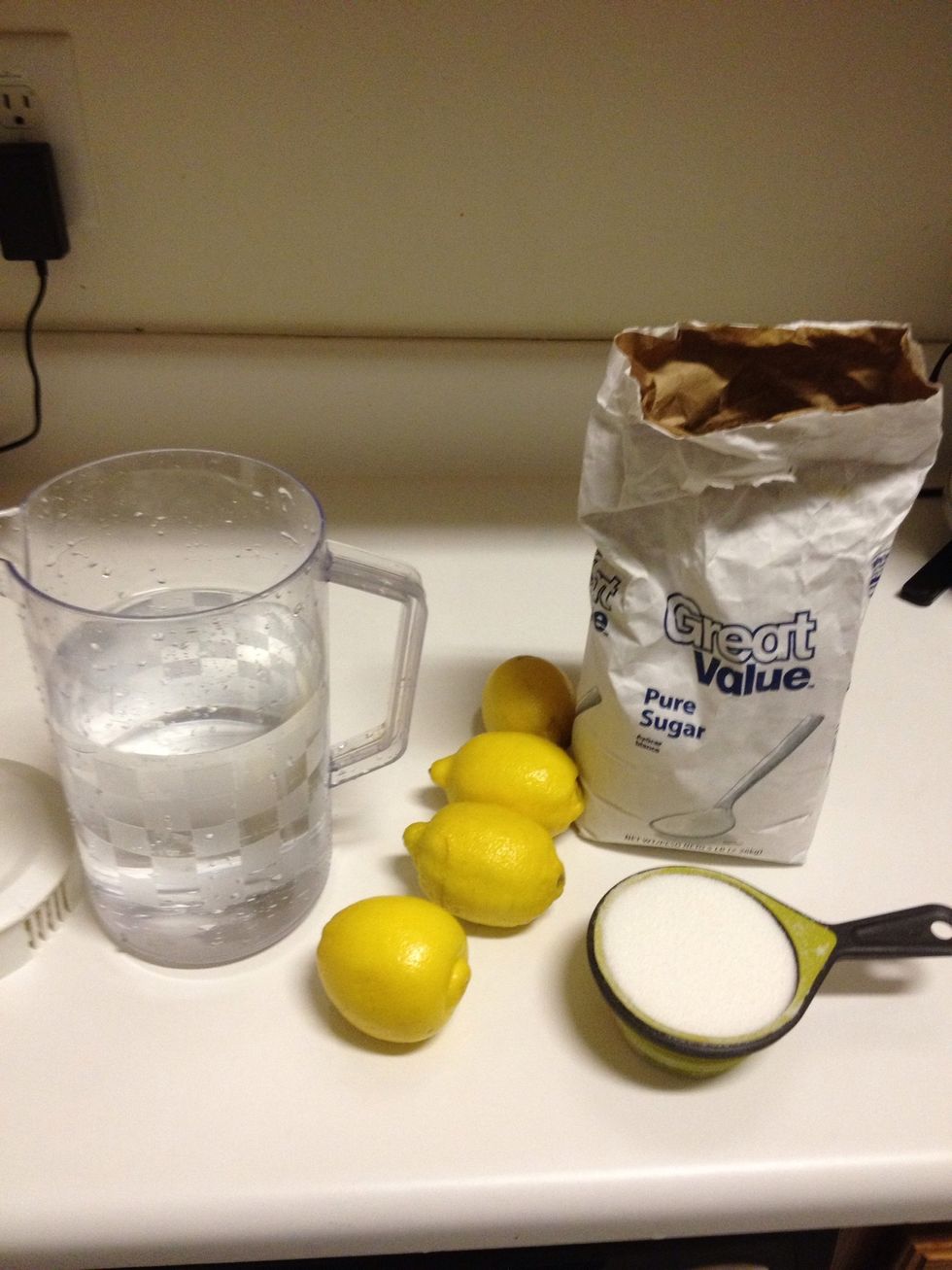 Get all your ingredients together.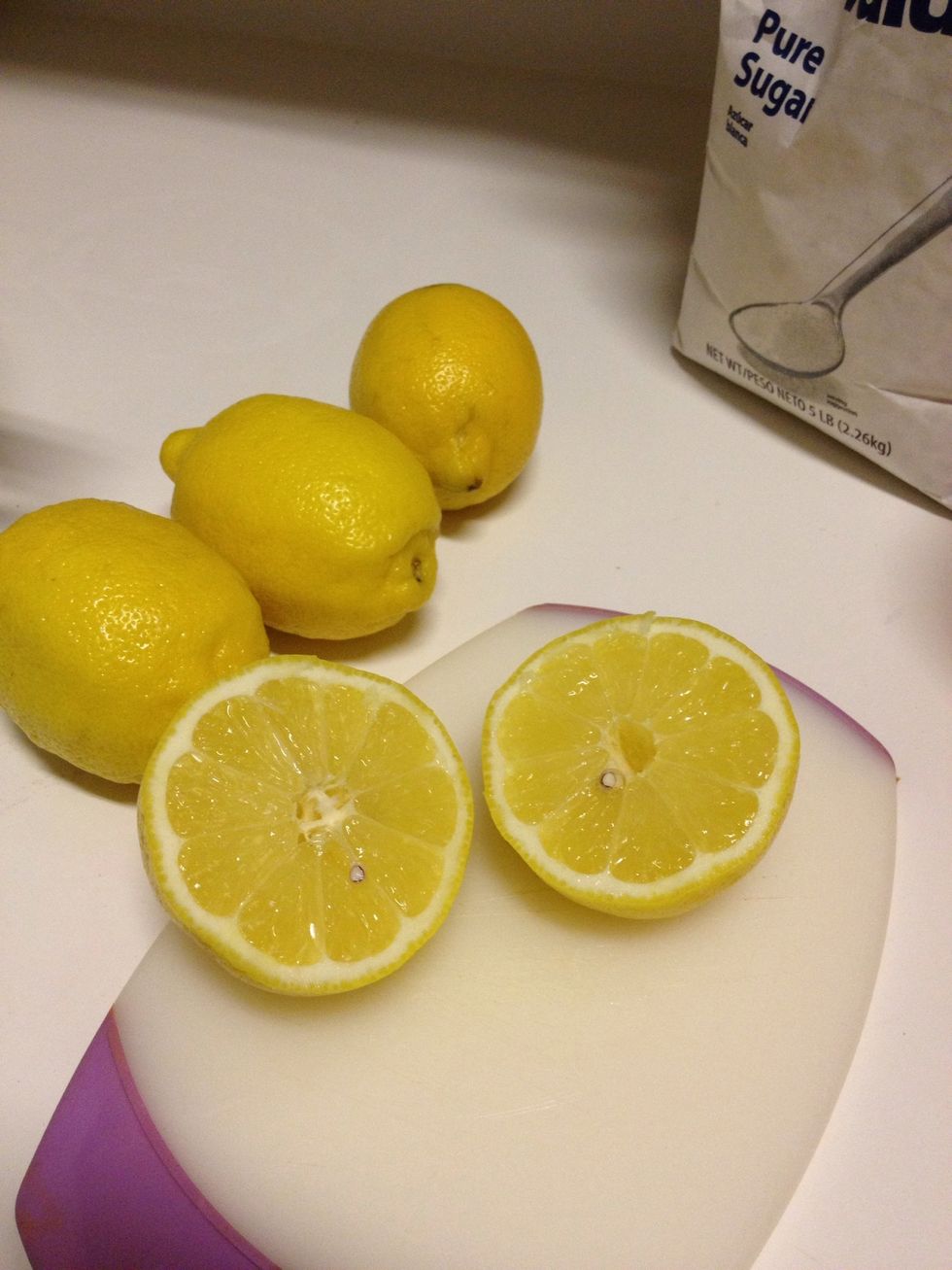 Cut the lemons in half.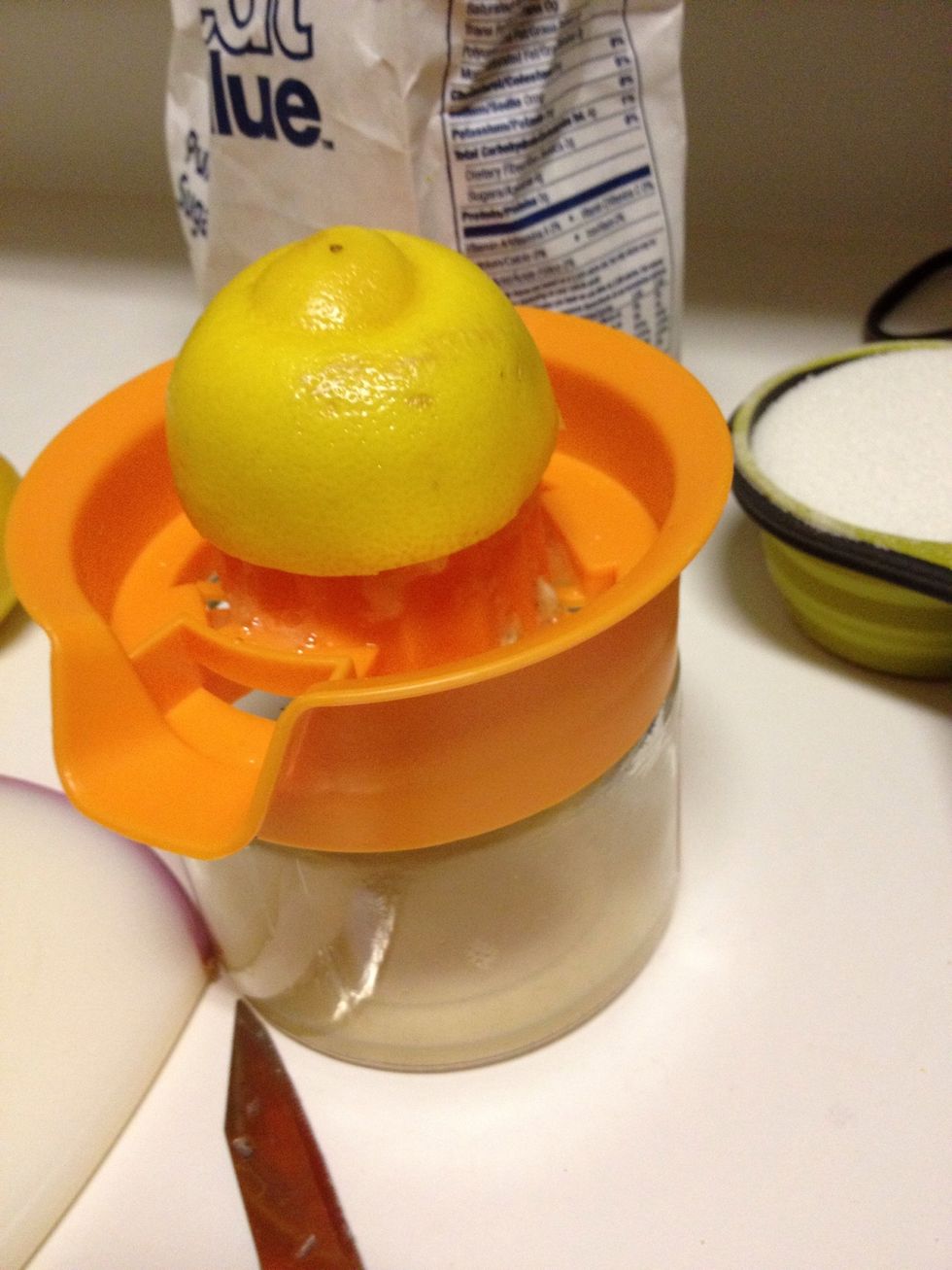 If you don't have a juicer, no worries. Just squeeze them. This one was $3.99 at Kroger, and is very handy. Juice all 4 lemons.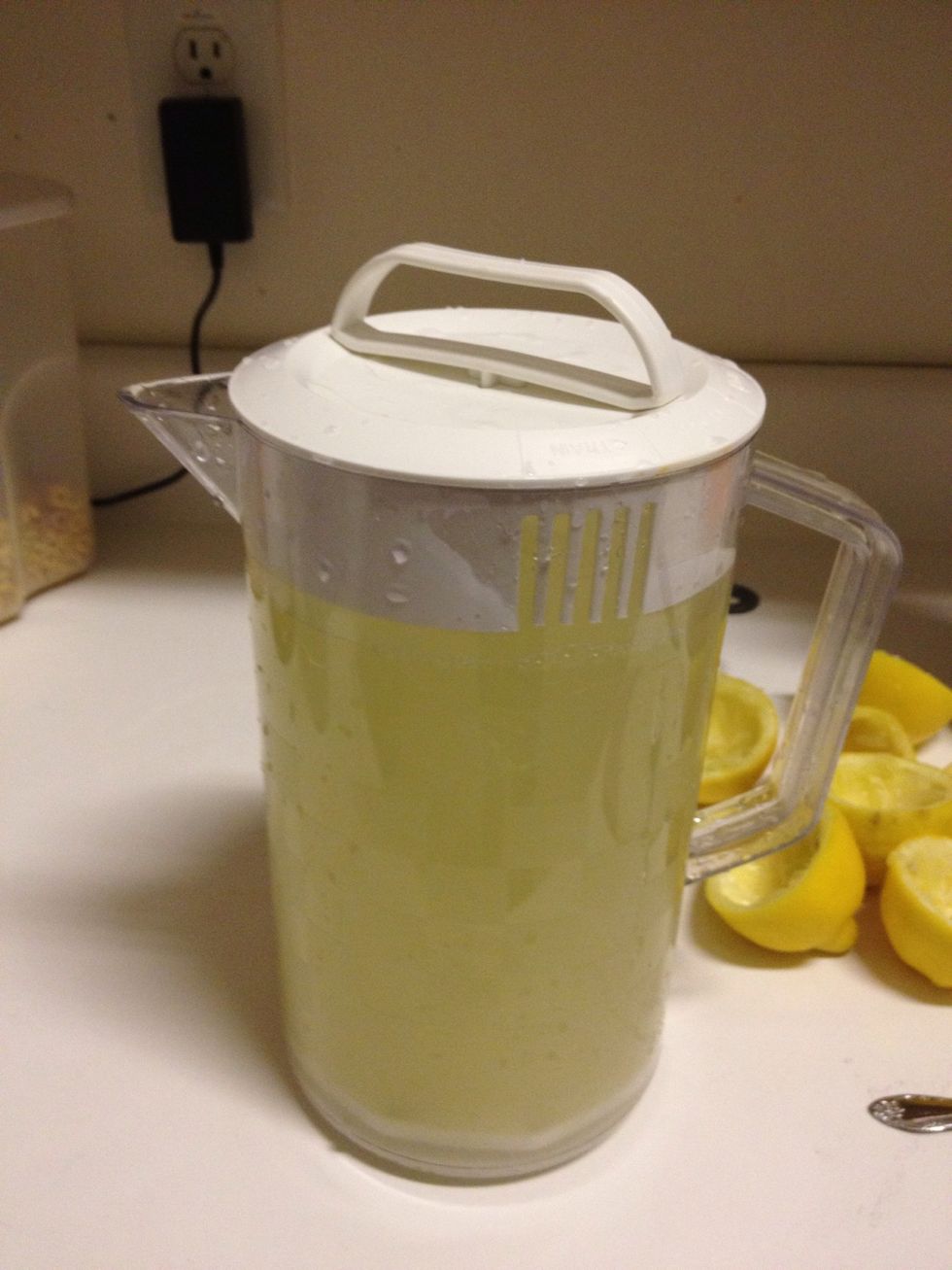 Add the lemon juice, sugar, and water together. Stir. Some people add the pulp from juicing the lemons to it. Too sour for me, but your mileage may vary. Add more sugar if you like it sweet.
Pour over ice and enjoy. Tastes just as good as the boiled syrup approach, in my opinion, and is much easier and faster.
4.0 Lemons
1.0c Sugar
1/2gal Cold water