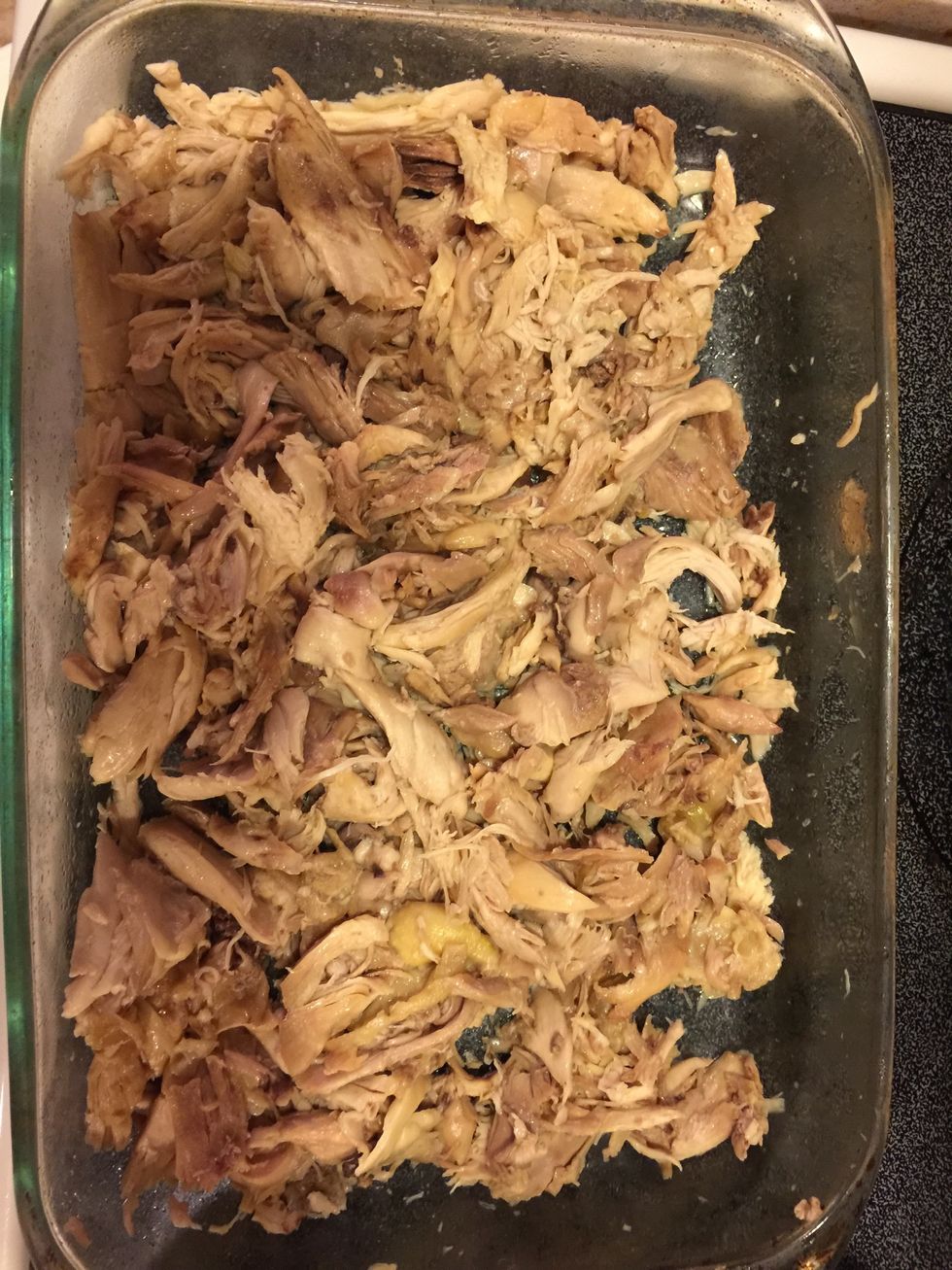 I boiled chicken quarters, seasoned with a little adobo and chicken broth cubes for about an hour. Then shredded the chicken into smaller pieces.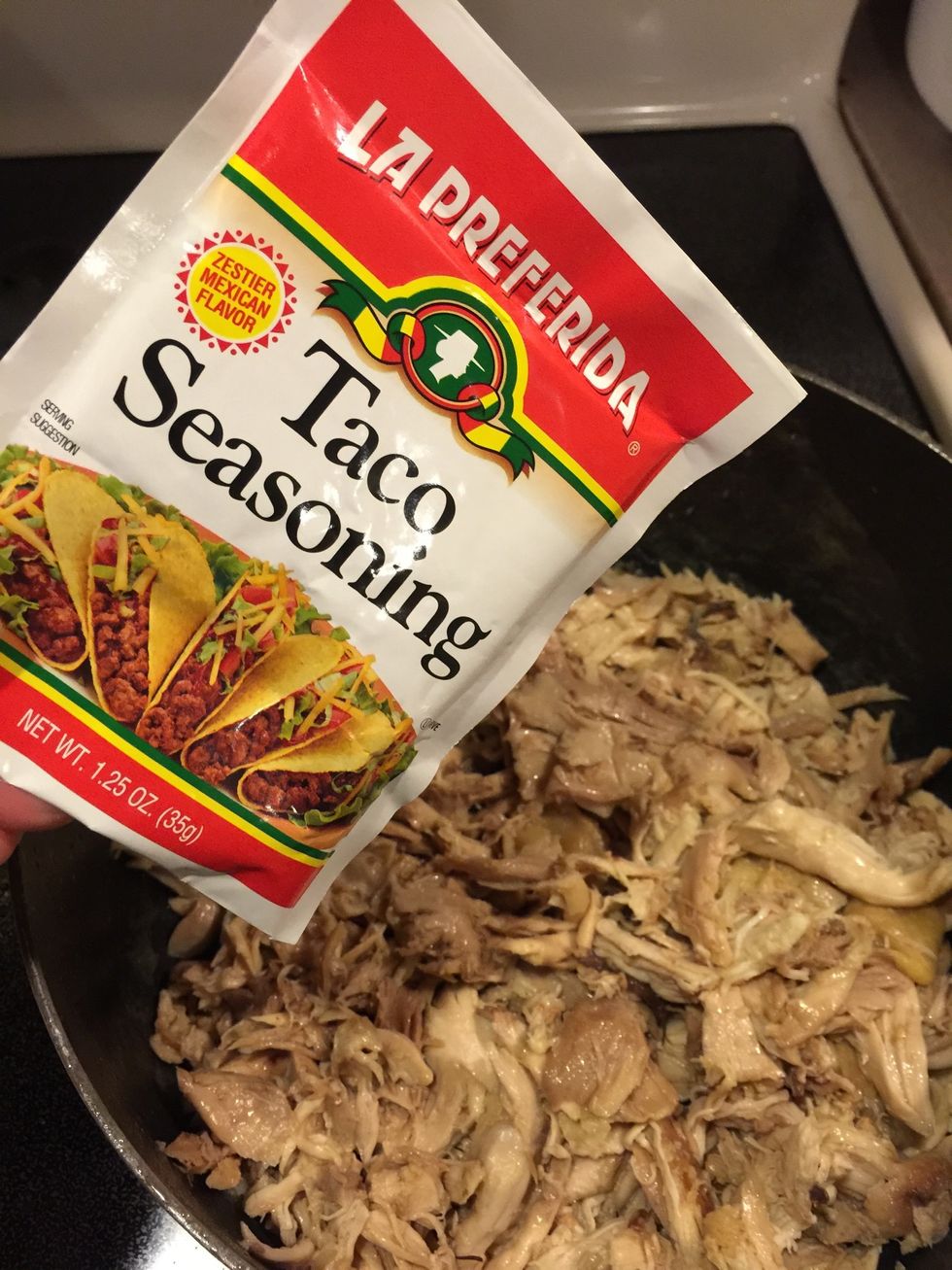 Place the shredded chicken in larger pot, add taco seasoning and 3/4 c water. Stir seasoning in well with the shredded chicken and allow to boil for about 5 mins. Avoid burning.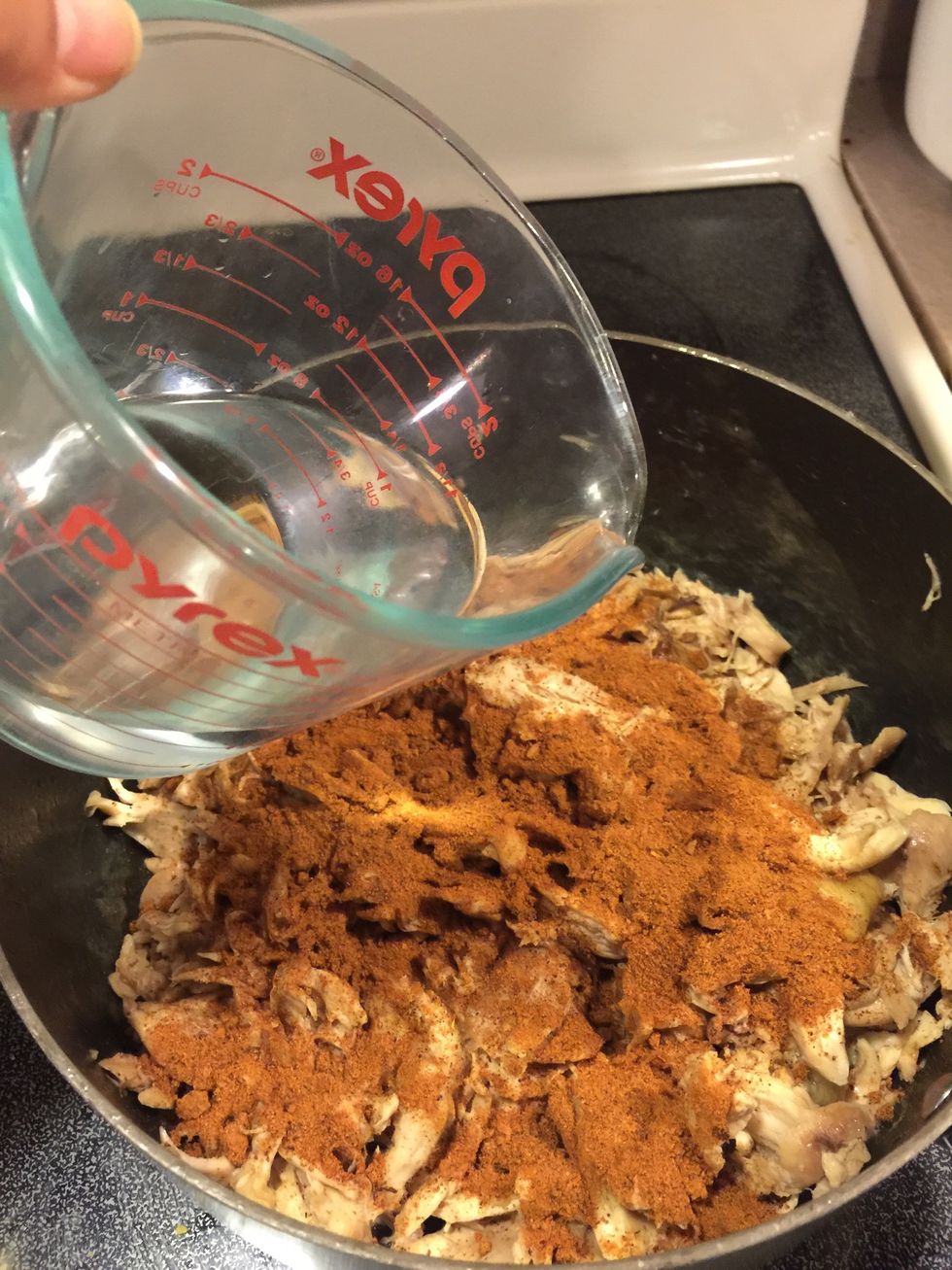 I actually used 3/4 of taco seasoning, don't want to over flavor. Mix this up well.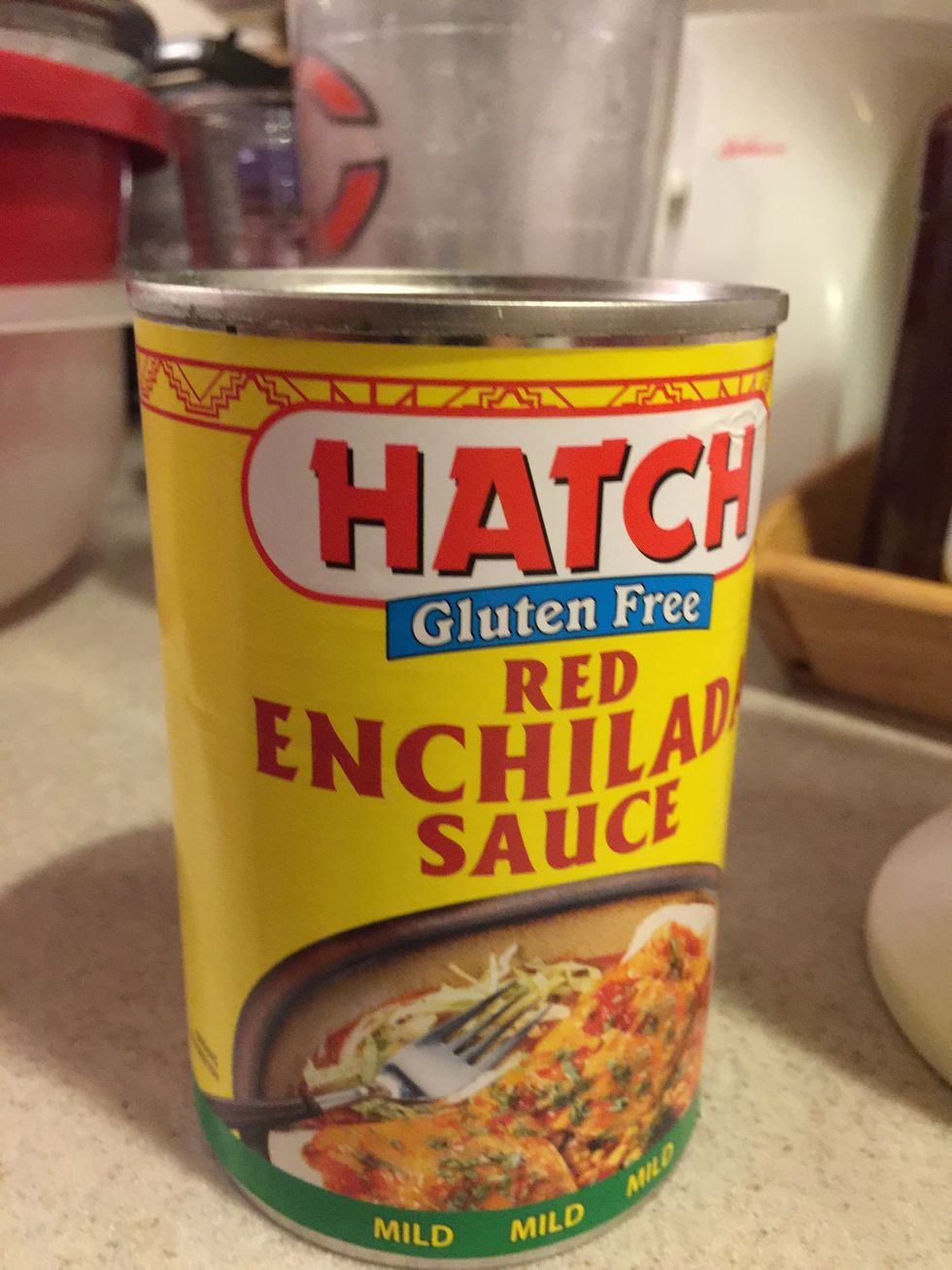 I picked any type of red enchilada sauce. This one came out tasty enough.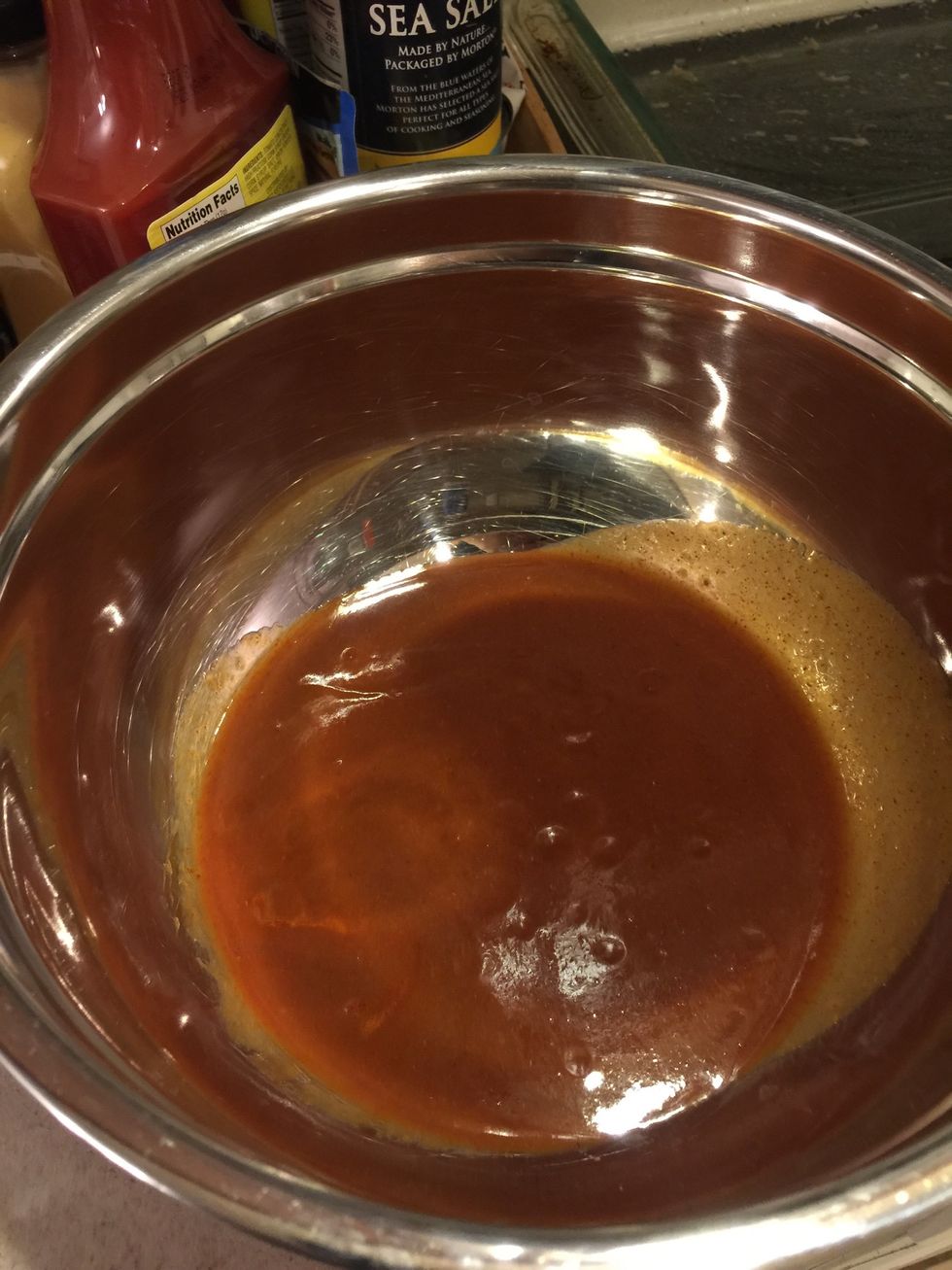 Place the sauce in a larger bowl for dipping.
I chose this type of cheese, but don't use it until the end.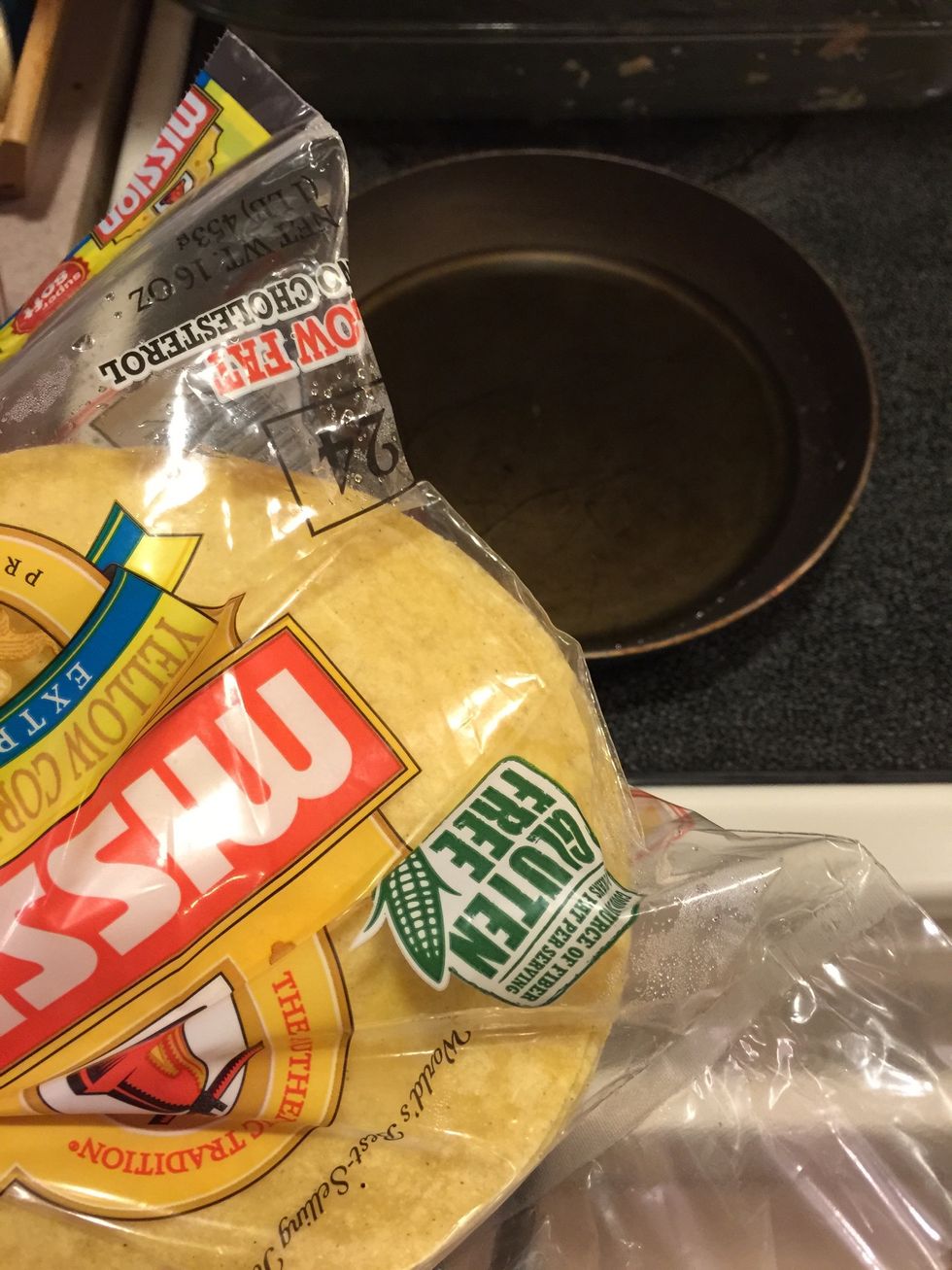 Time to warm up canola oil. Once it is warmed up, take tortilla one by one, flip each side but don't warm up too long or tortillas will harden. This strengthens the tortilla so it won't easily break.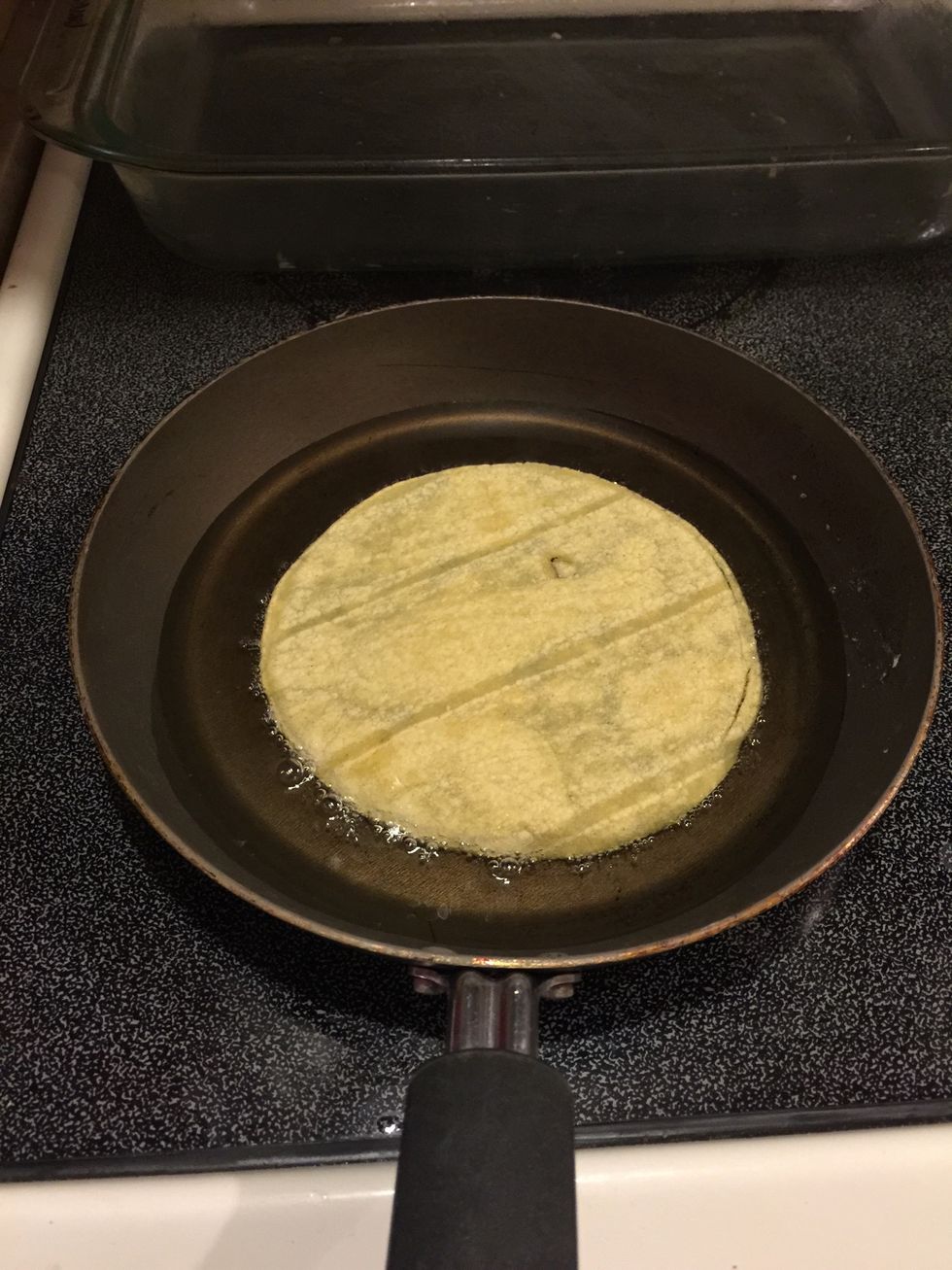 This concept is like frying the tortilla, but your actually just warming it up.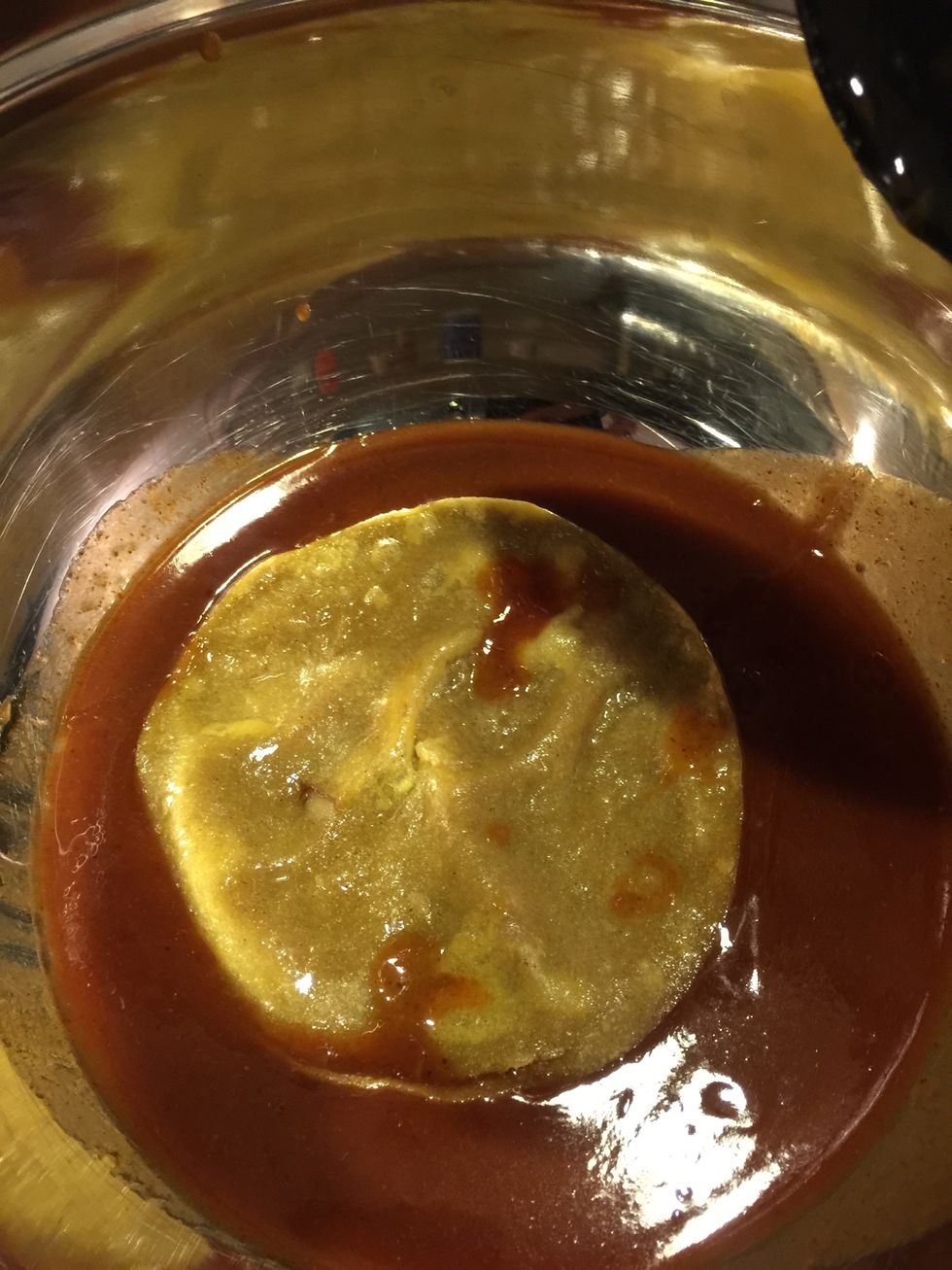 Take warmed up tortilla and dip it into the enchilada sauce individually. Use a spatula to avoid burning your fingers please. Ouch!
Now take a spoonful of the cooked chicken and place it onto the sauced tortilla.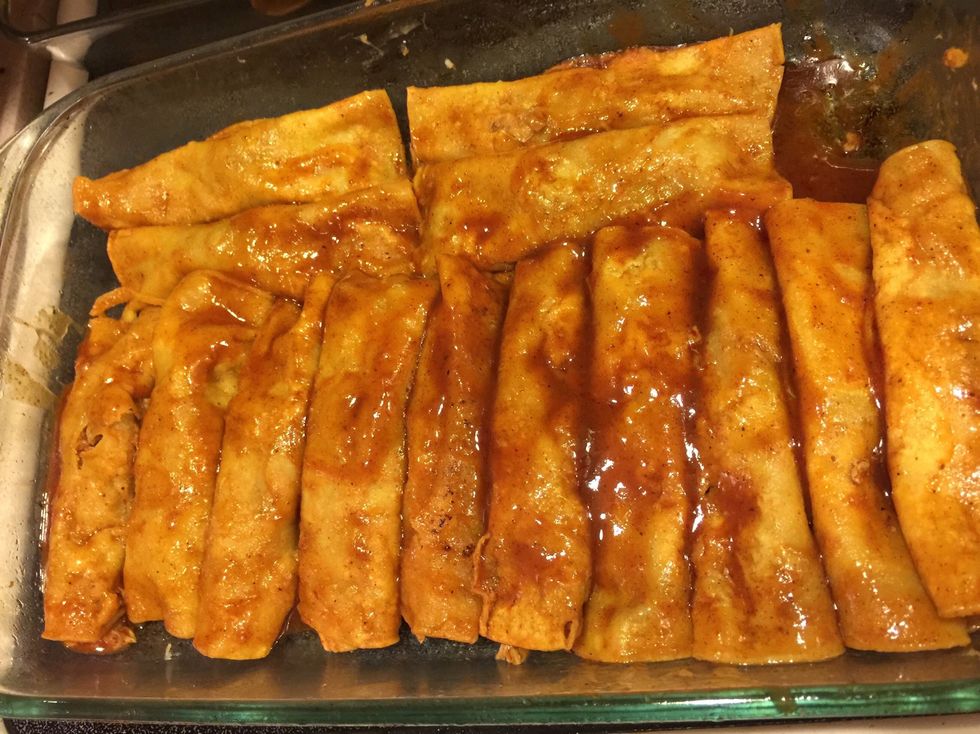 Roll them up and place side by side in a baking dish.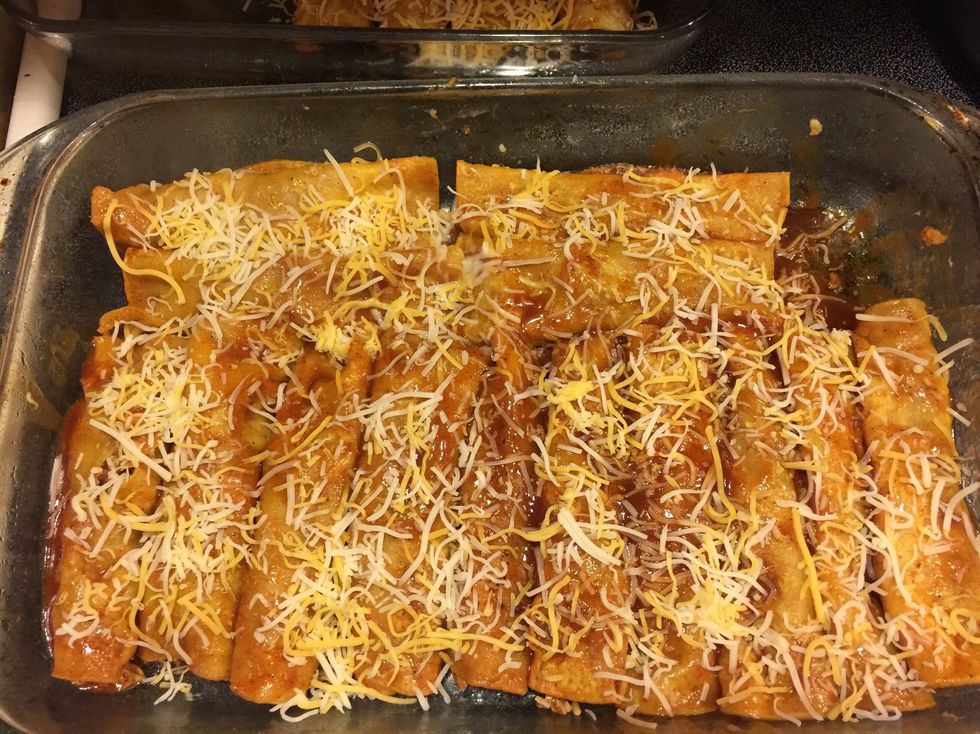 Now you can spread out the shredded cheese over the enchiladas.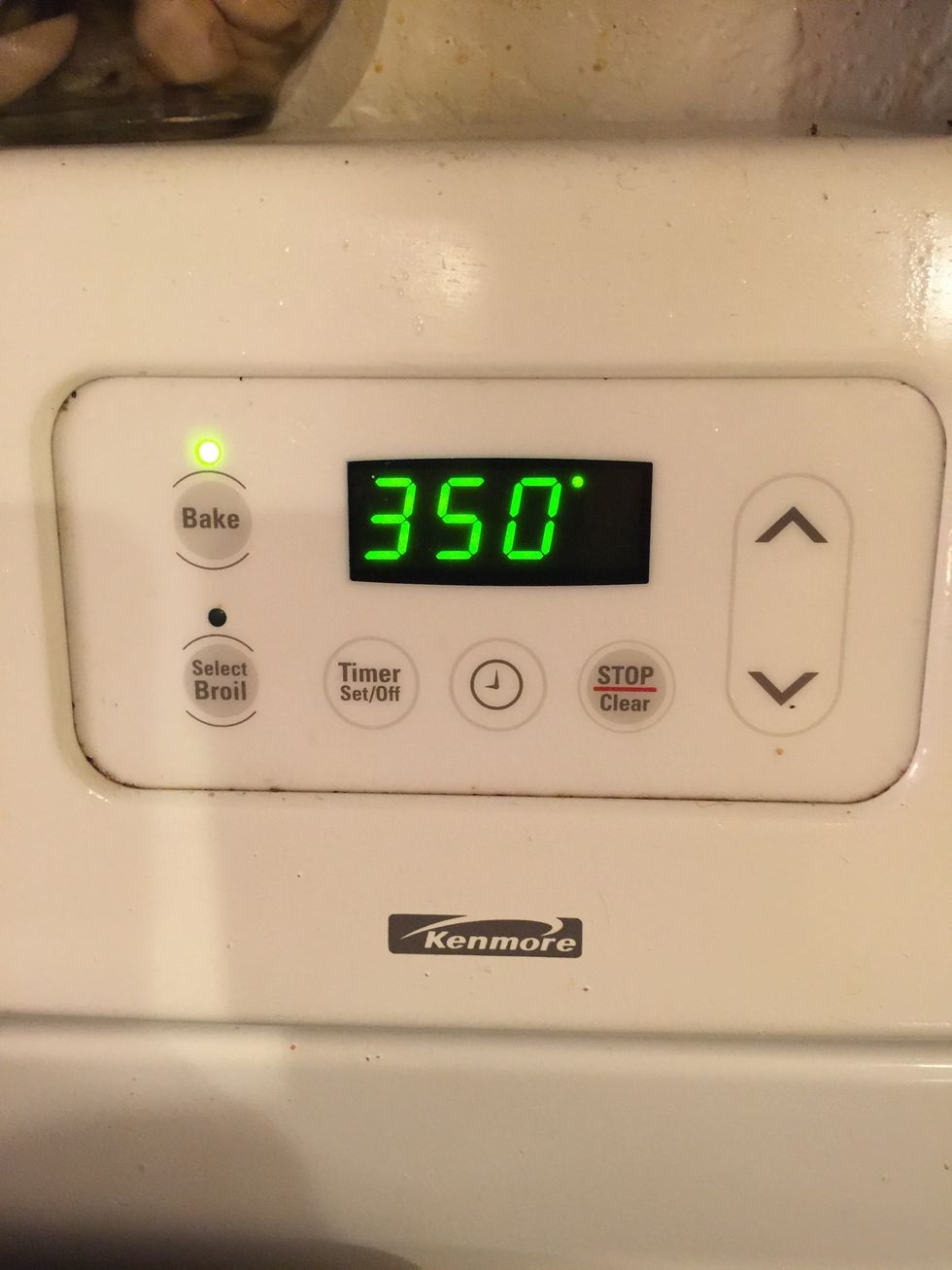 Heat up oven.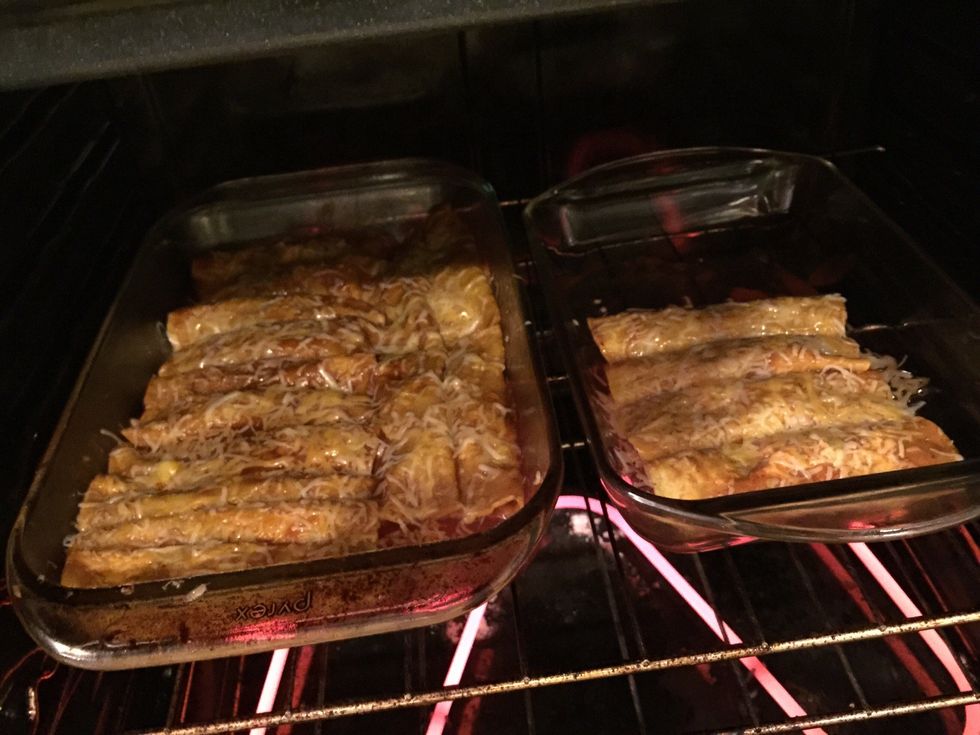 Place in oven for about 10 minutes, until cheese has melted over.
There you have it a quick & easy cheesy chicken enchilada meal. Add a dab of sour cream or a side of Spanish rice. My family enjoys it! 😍
2.0lb Chicken or Ground Beef
1.0bnch Corn tortillas
1.0 Enchilada sauce (can)
1.0c Shredded cheese
1.0 Taco seasoning
1/3c Cooking oil (canola)
2.0part Chicken broth cubes
3/4c Water
2.0pch Adobo seasoning