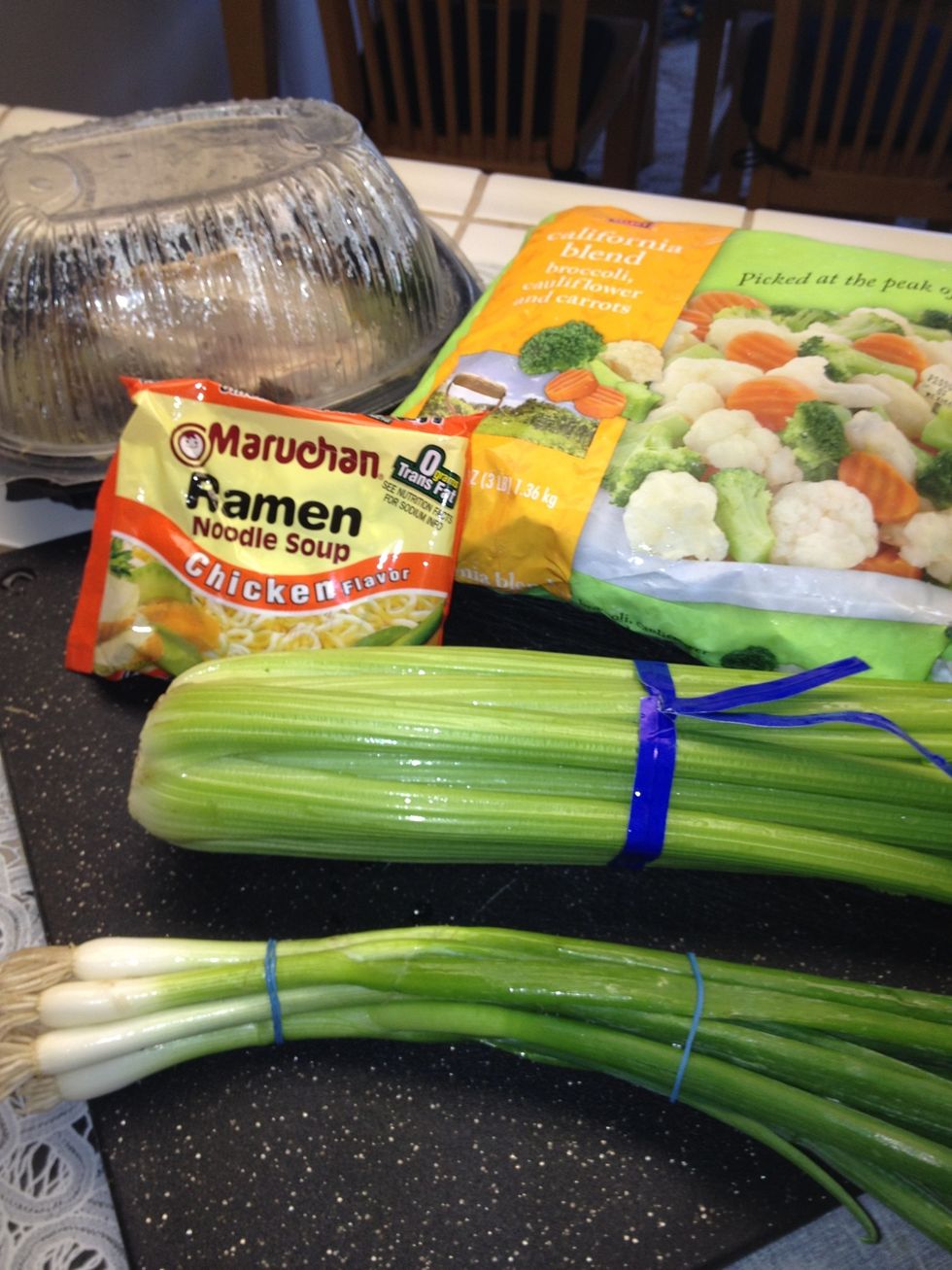 Basic Ingredients with Ramen Noodles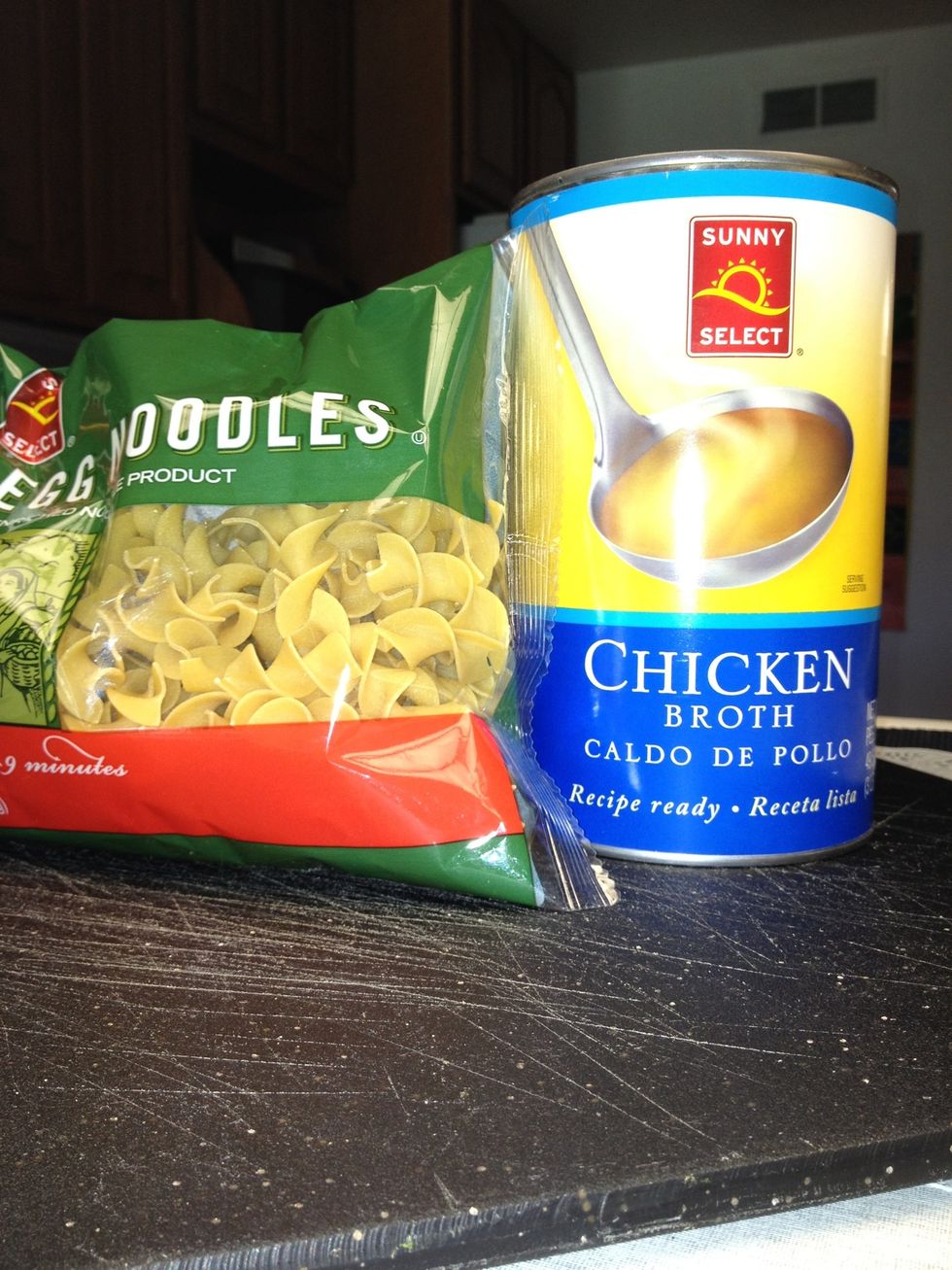 -or- instead of Ramen use chicken broth and extra wide egg noodles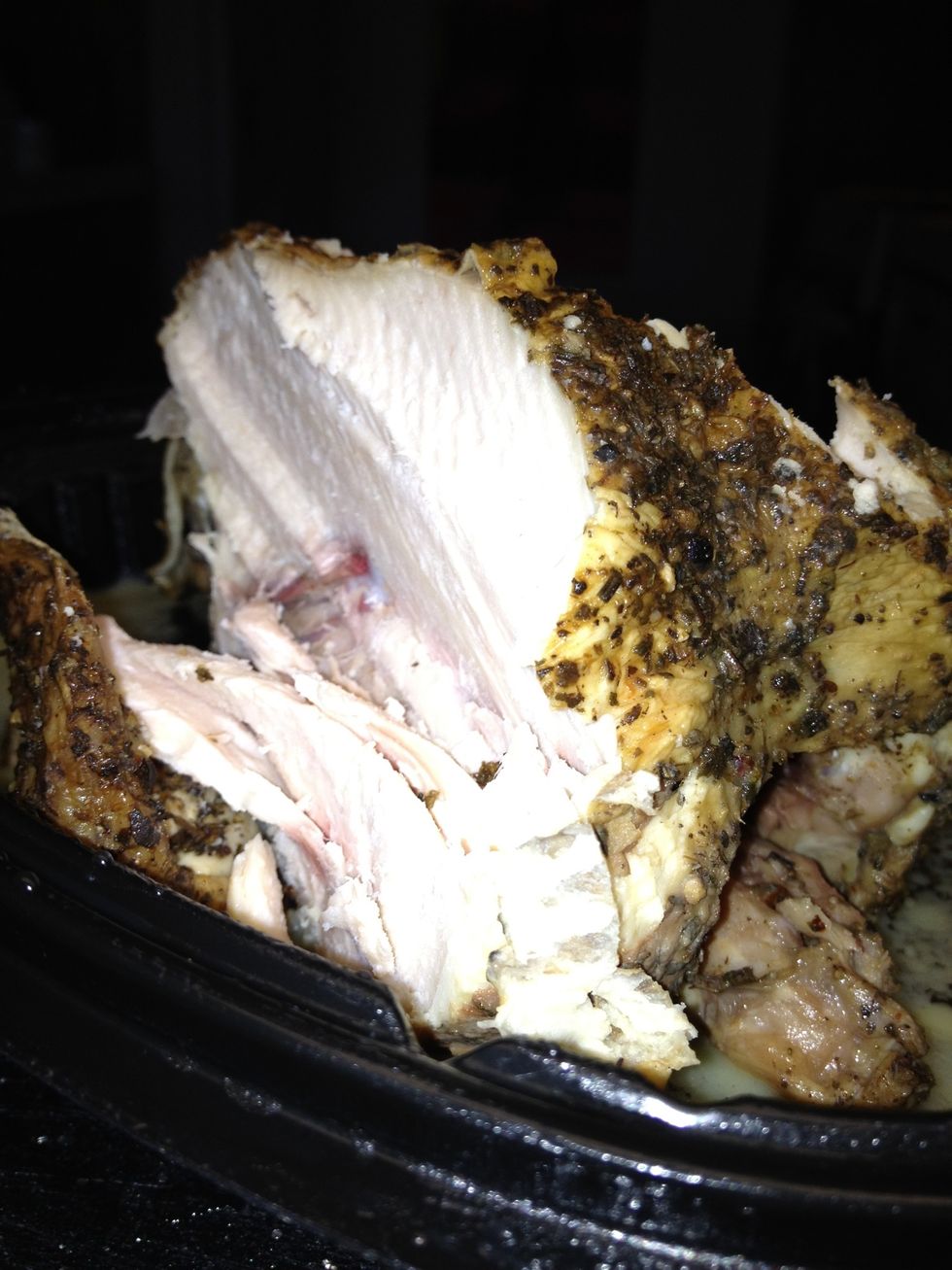 Strip the remaining meat off a store bought rotissarie chicken and set aside.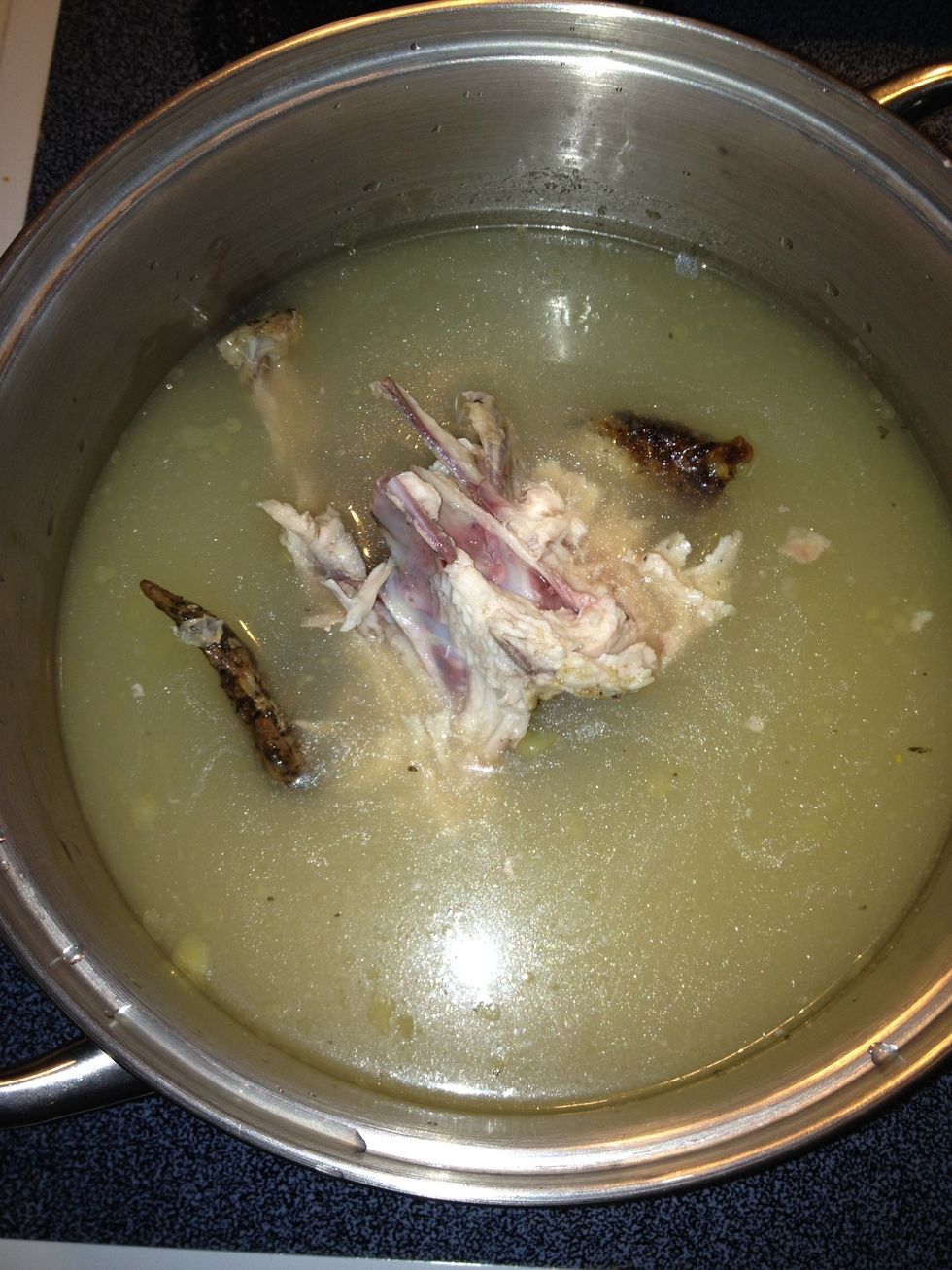 Put remaining carcass in a large pot and add enough chicken broth to cover (about 6 cups) or use water and the flavor packet from the ramen noodle package.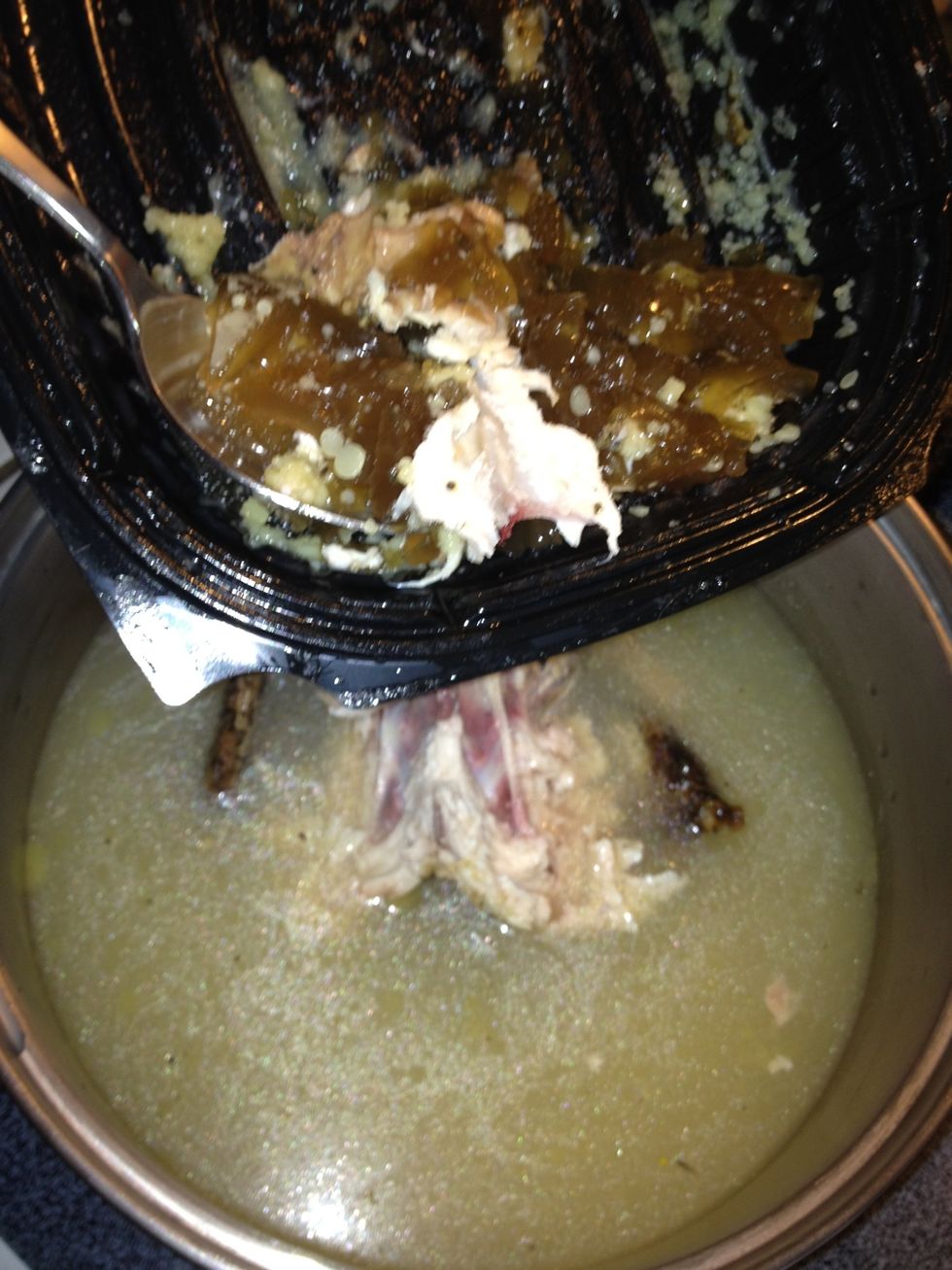 Add the chicken bits and pieces from bottom of container including fat and gel and skin. Bring to a rapid boil to release the flavor from the bone marrow.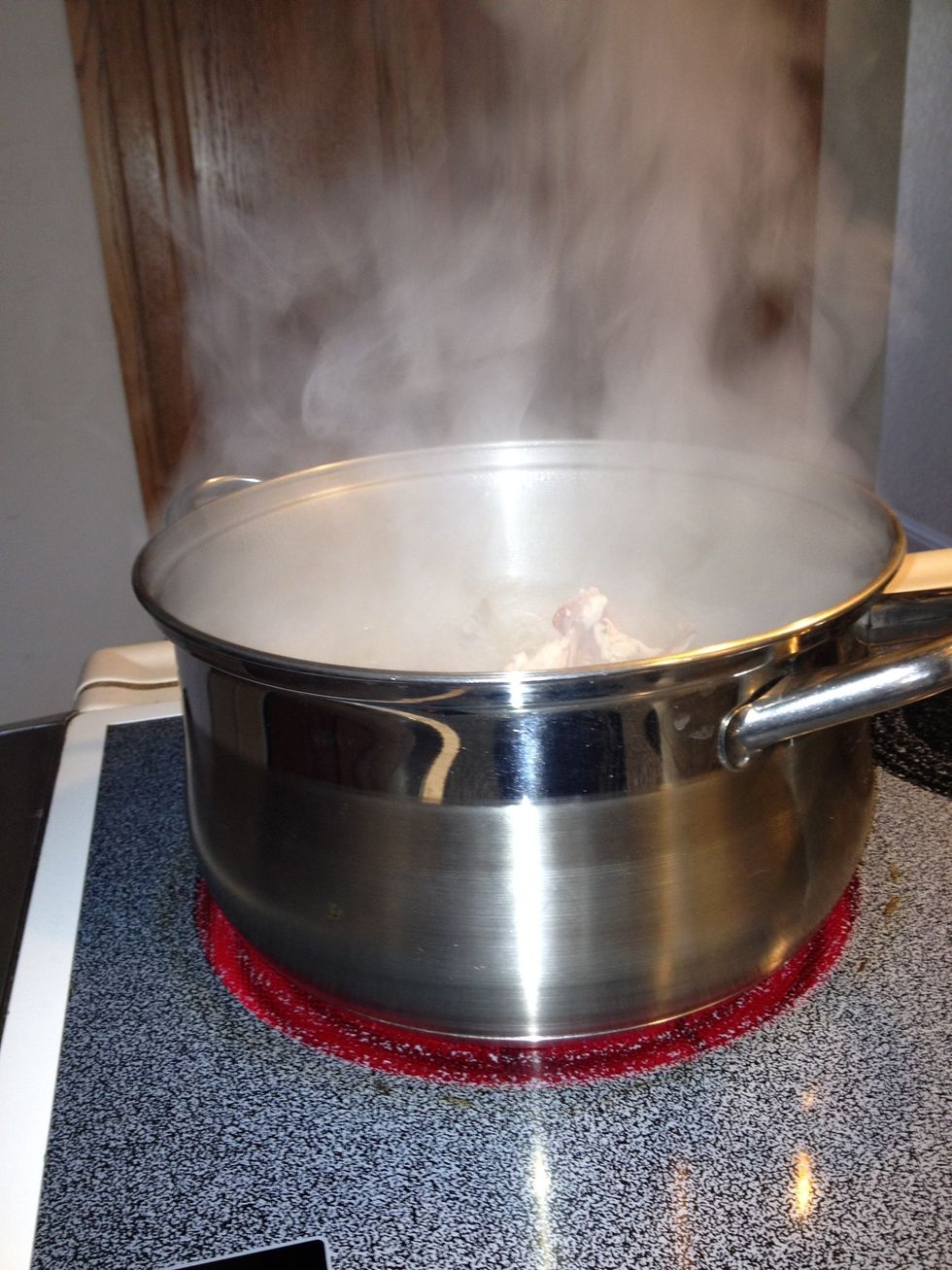 Enjoy the aroma!! and reduce to a simmer.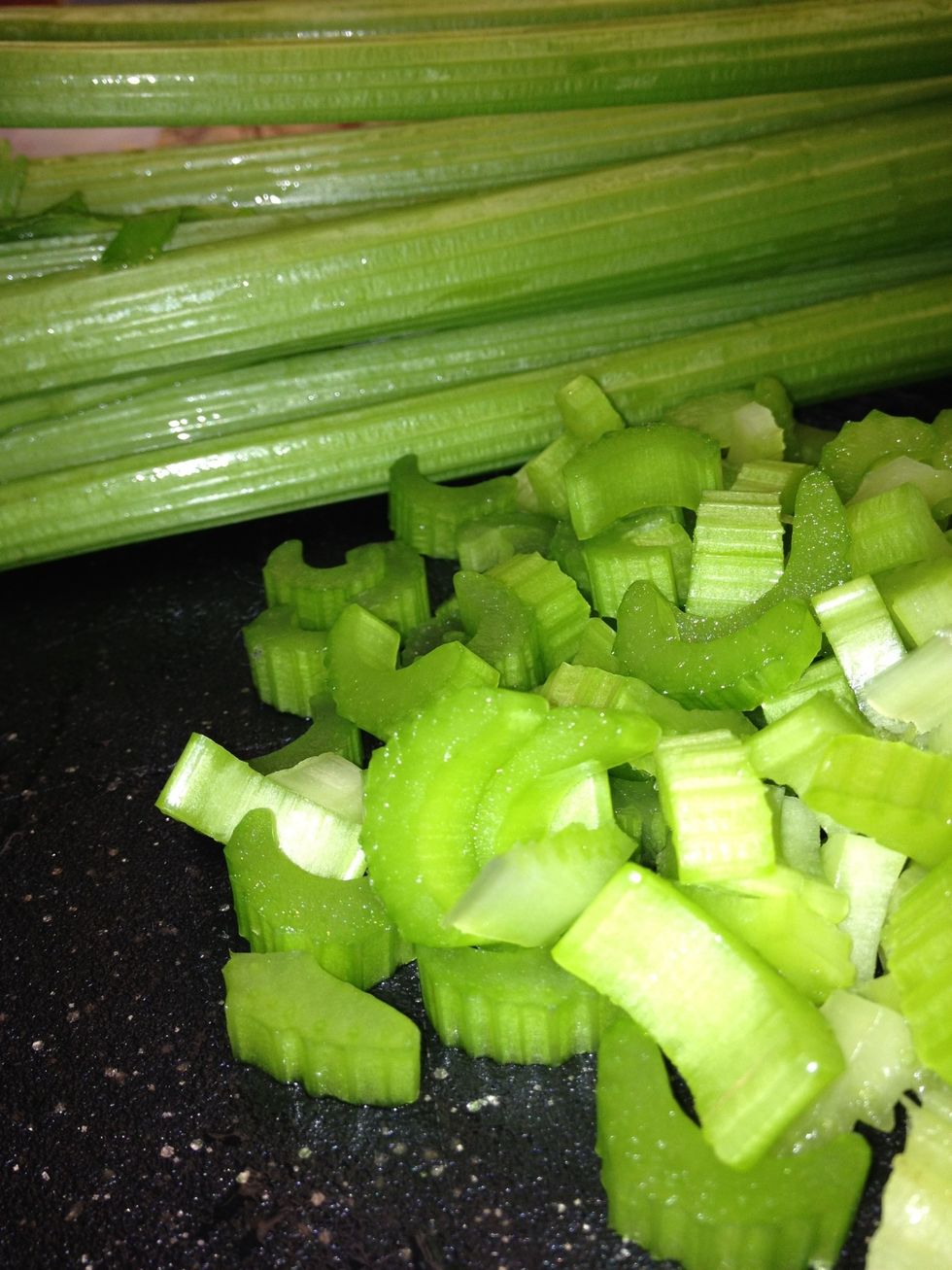 Meanwhile, chop two stalks of celery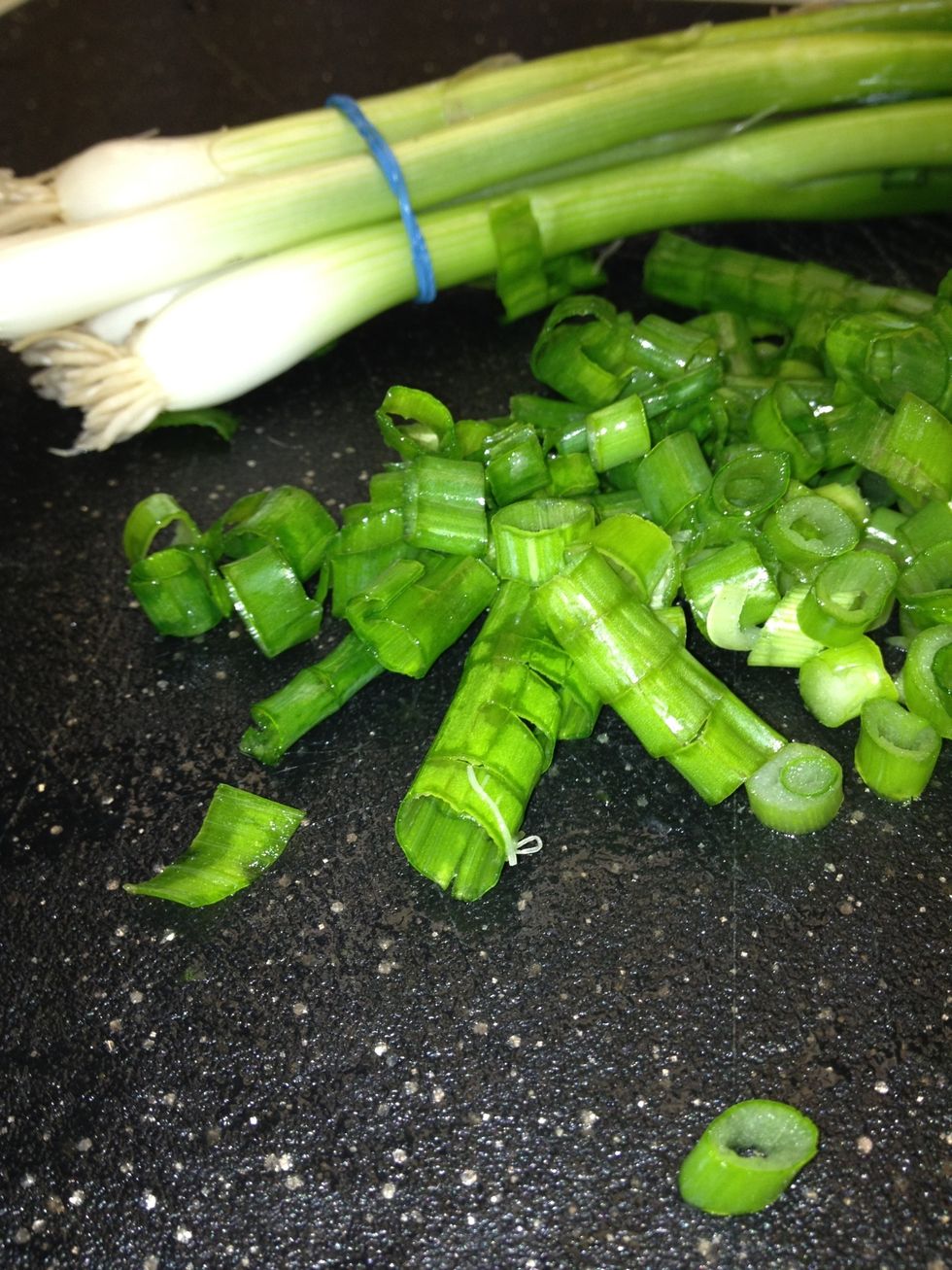 and two green onions
and set aside two cups of frozen veggies.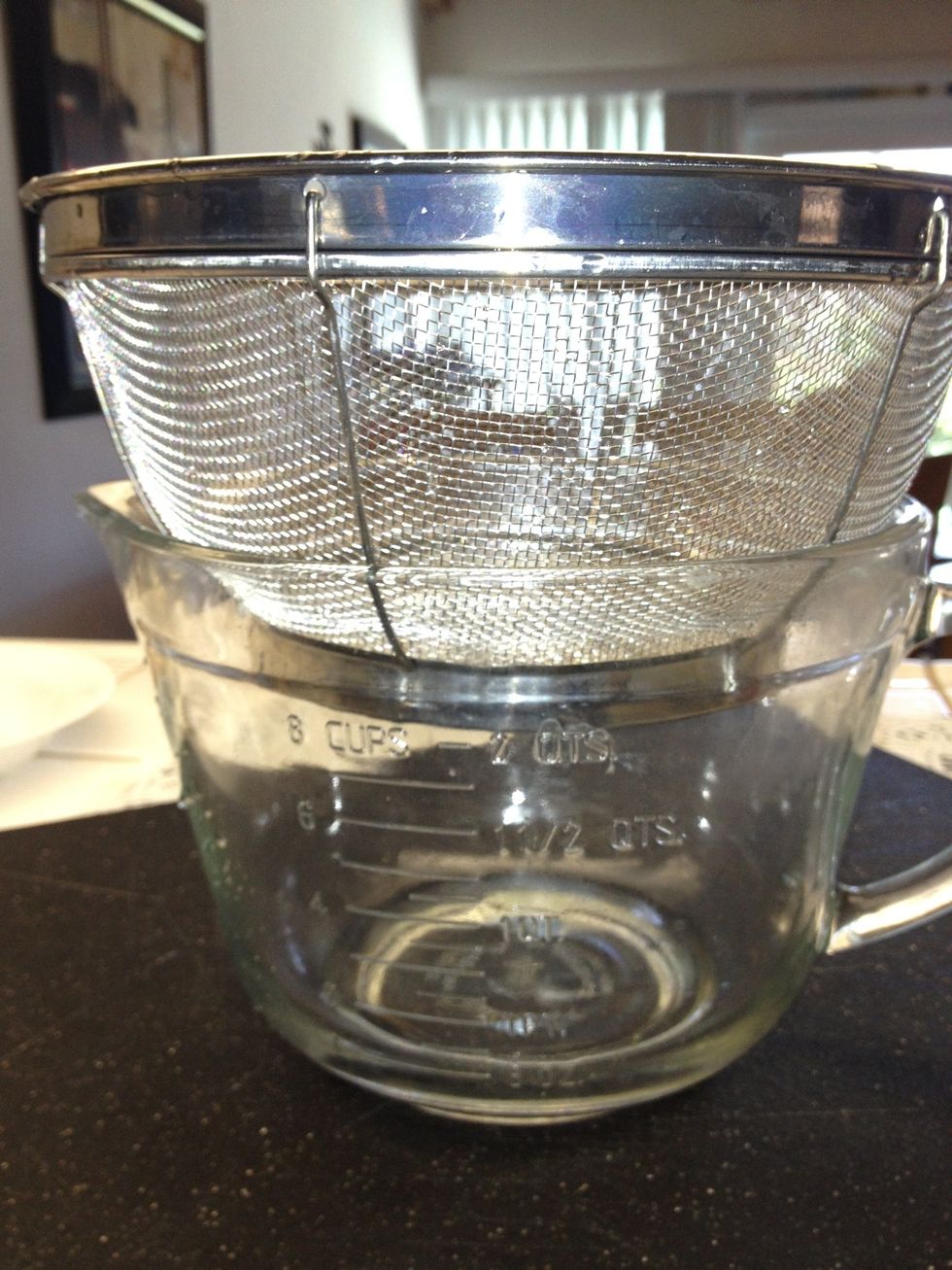 Set up a large bowl with a strainer on top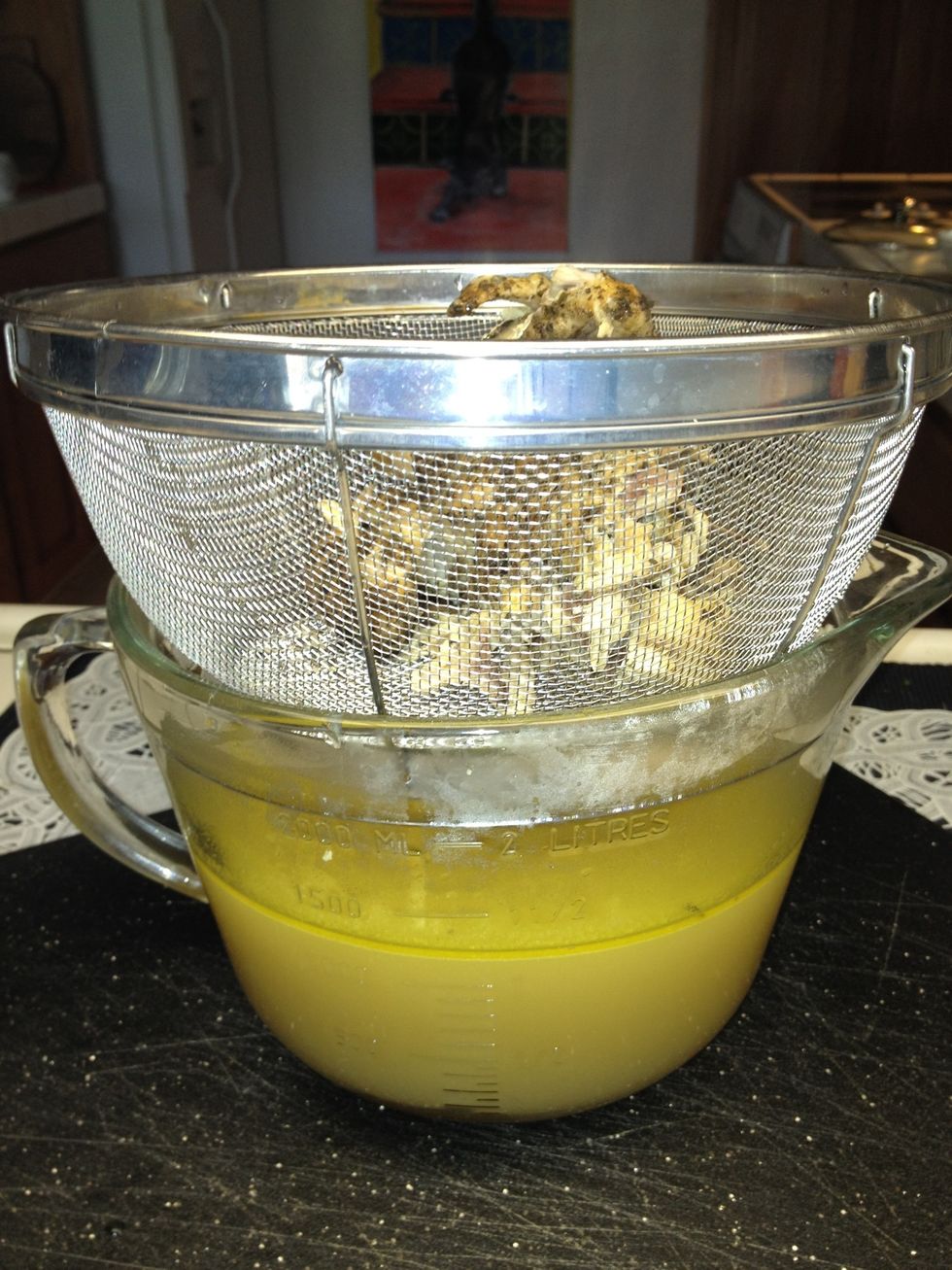 Pour the chicken stock through the strainer to separate from the chicken.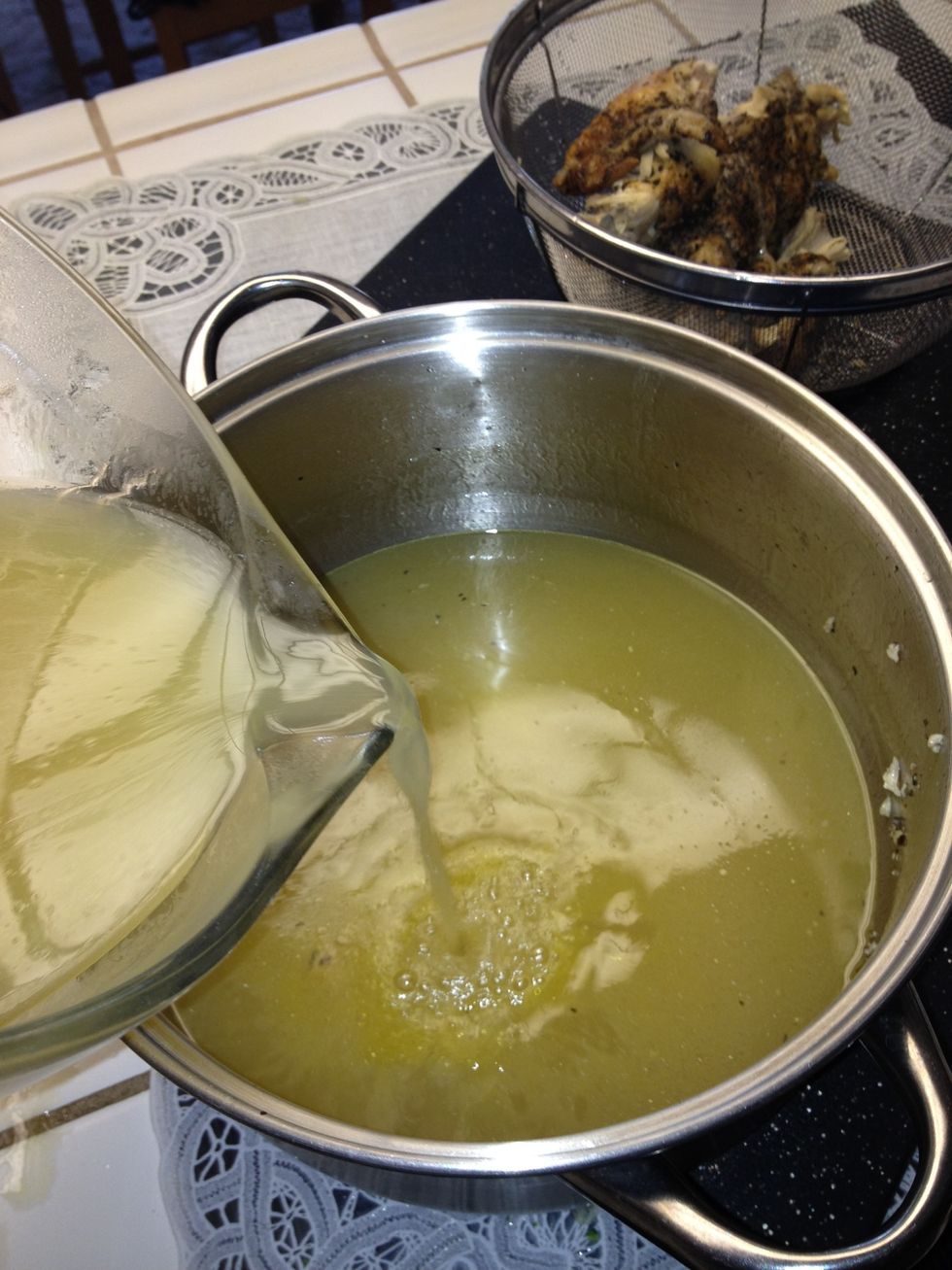 Return the stock back to pot and set aside.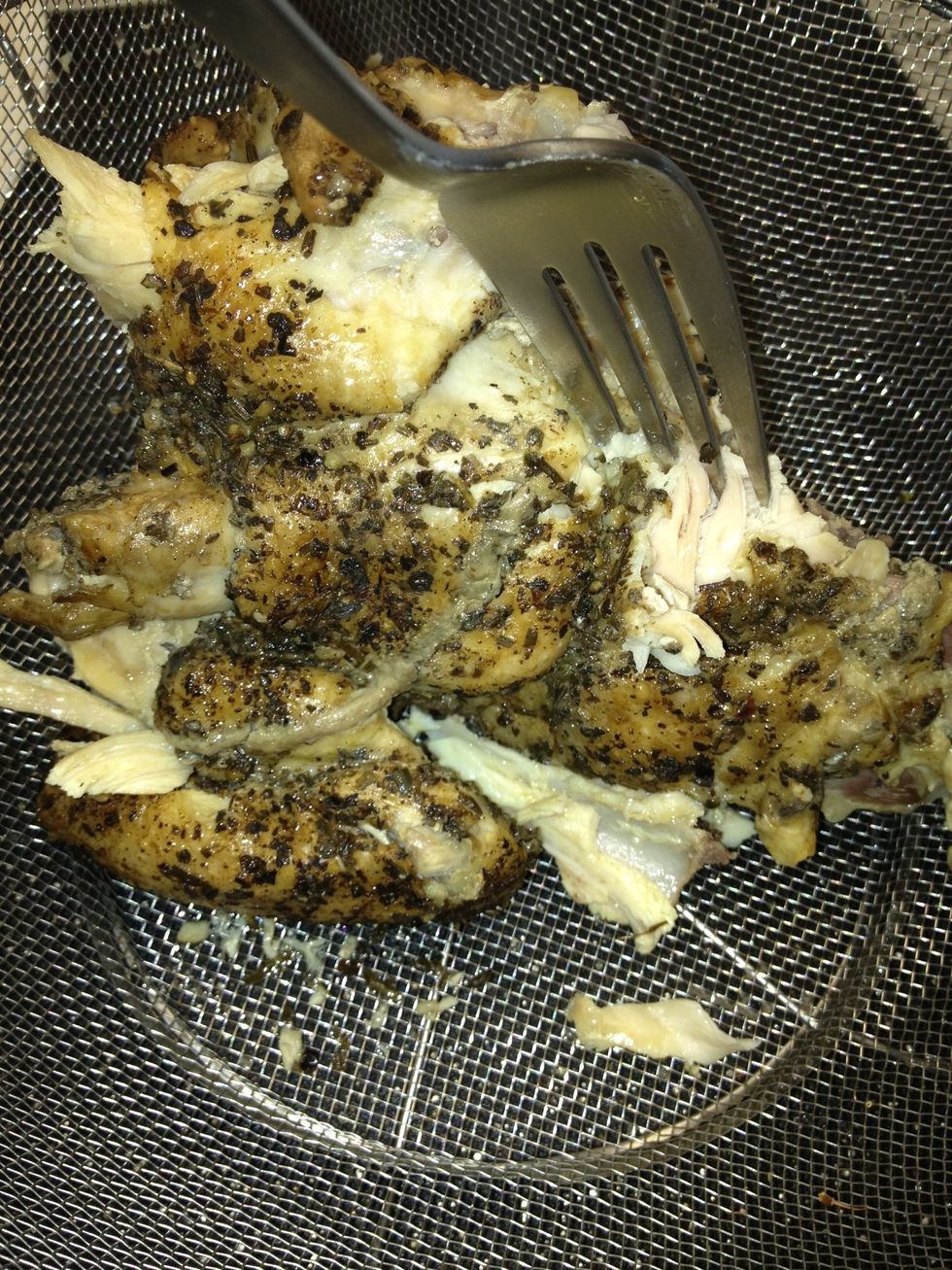 Separate the chicken from the bone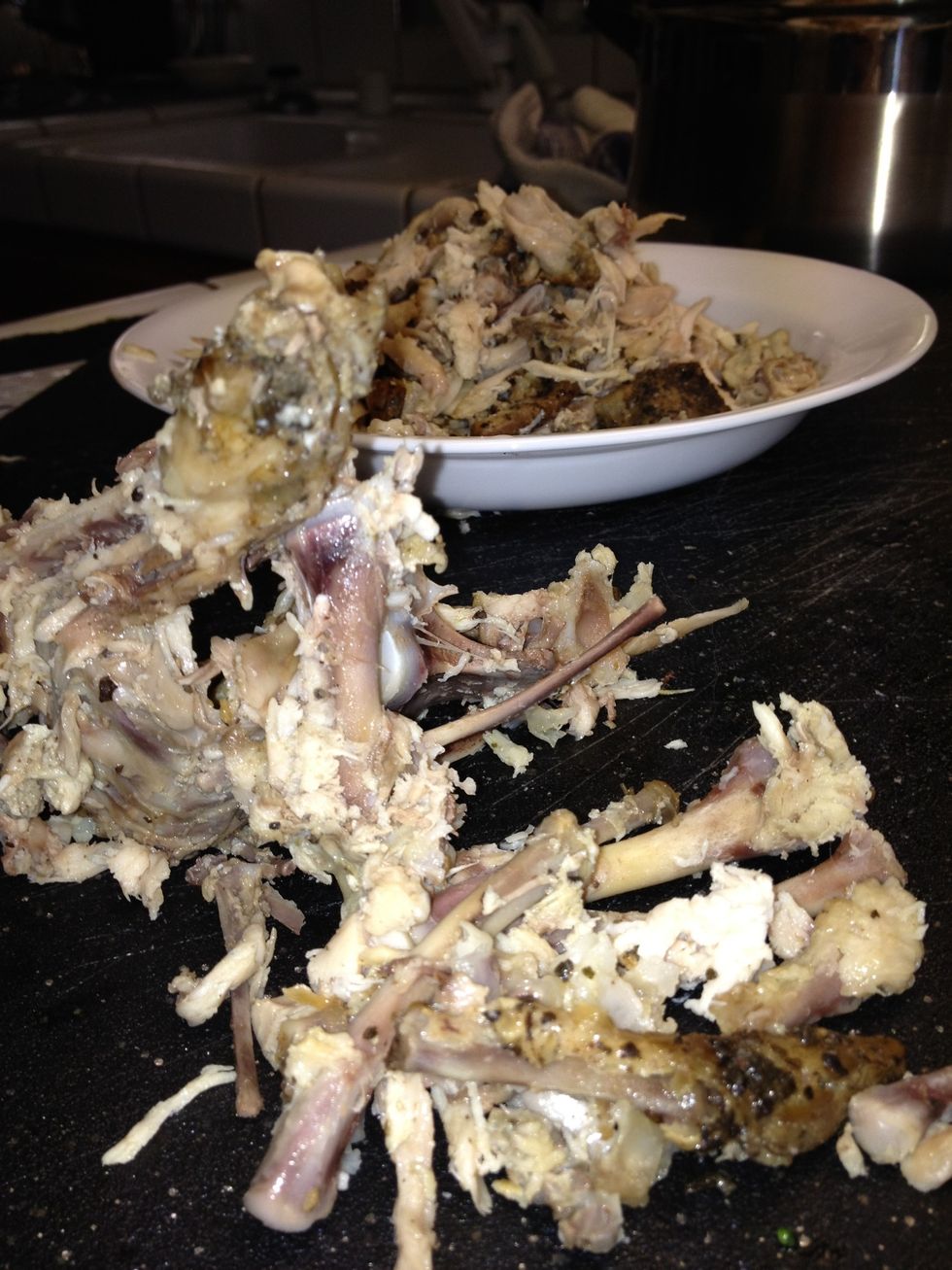 Carefully pick through (twice!) to remove all small bones (this is the made with love part!)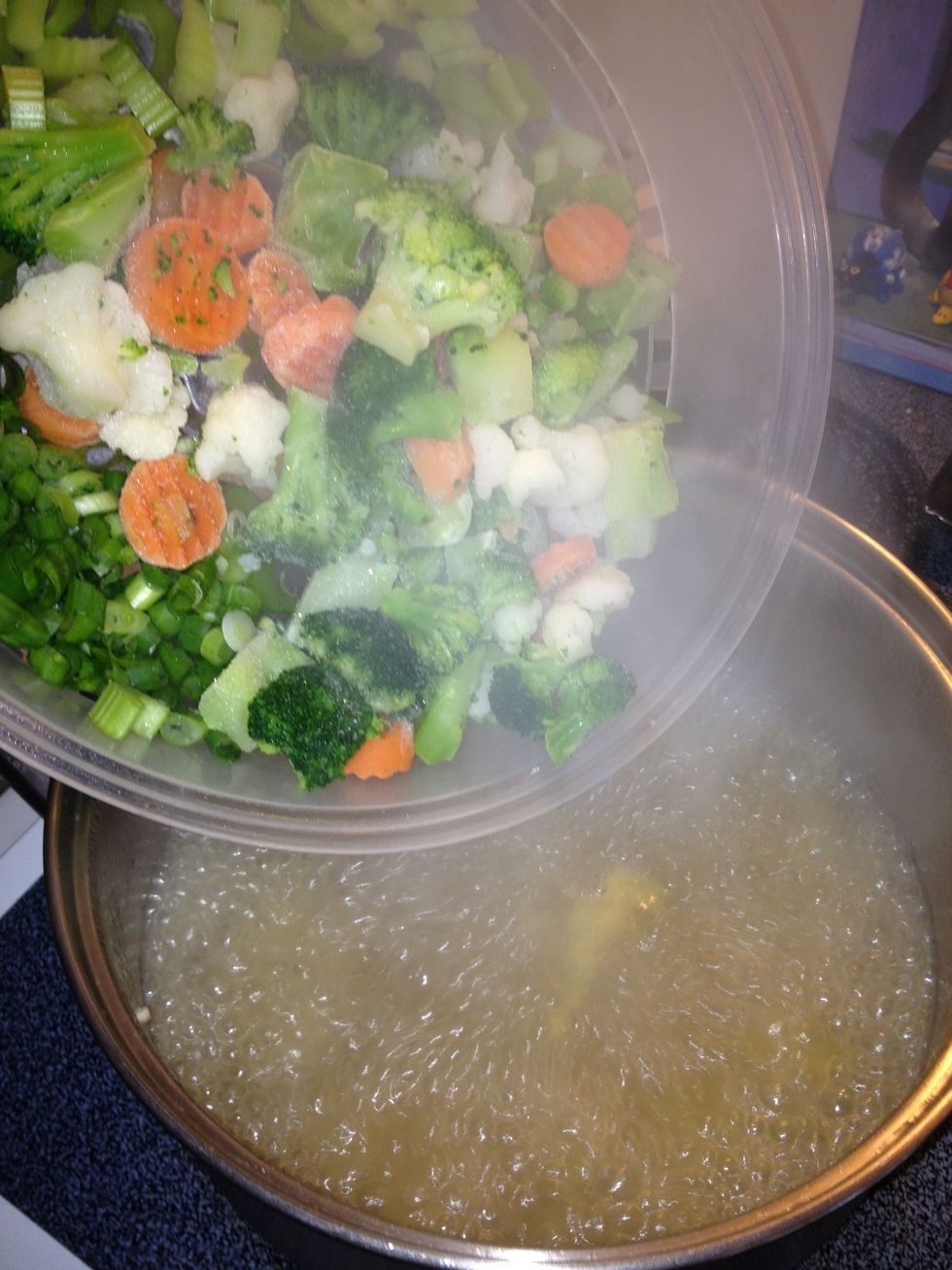 Return stock to the stove and bring to a boil. add all the vegetables...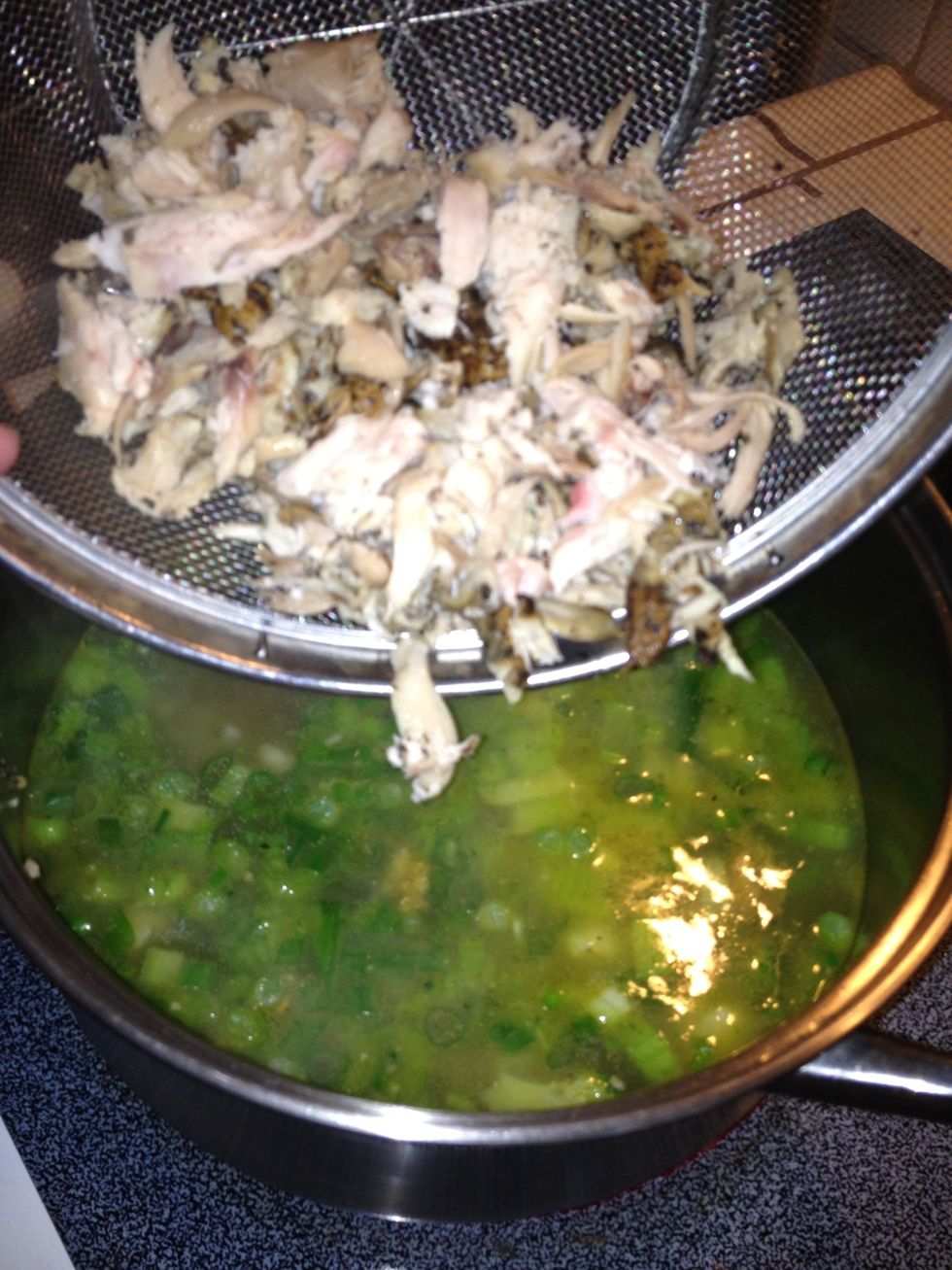 Include all the chicken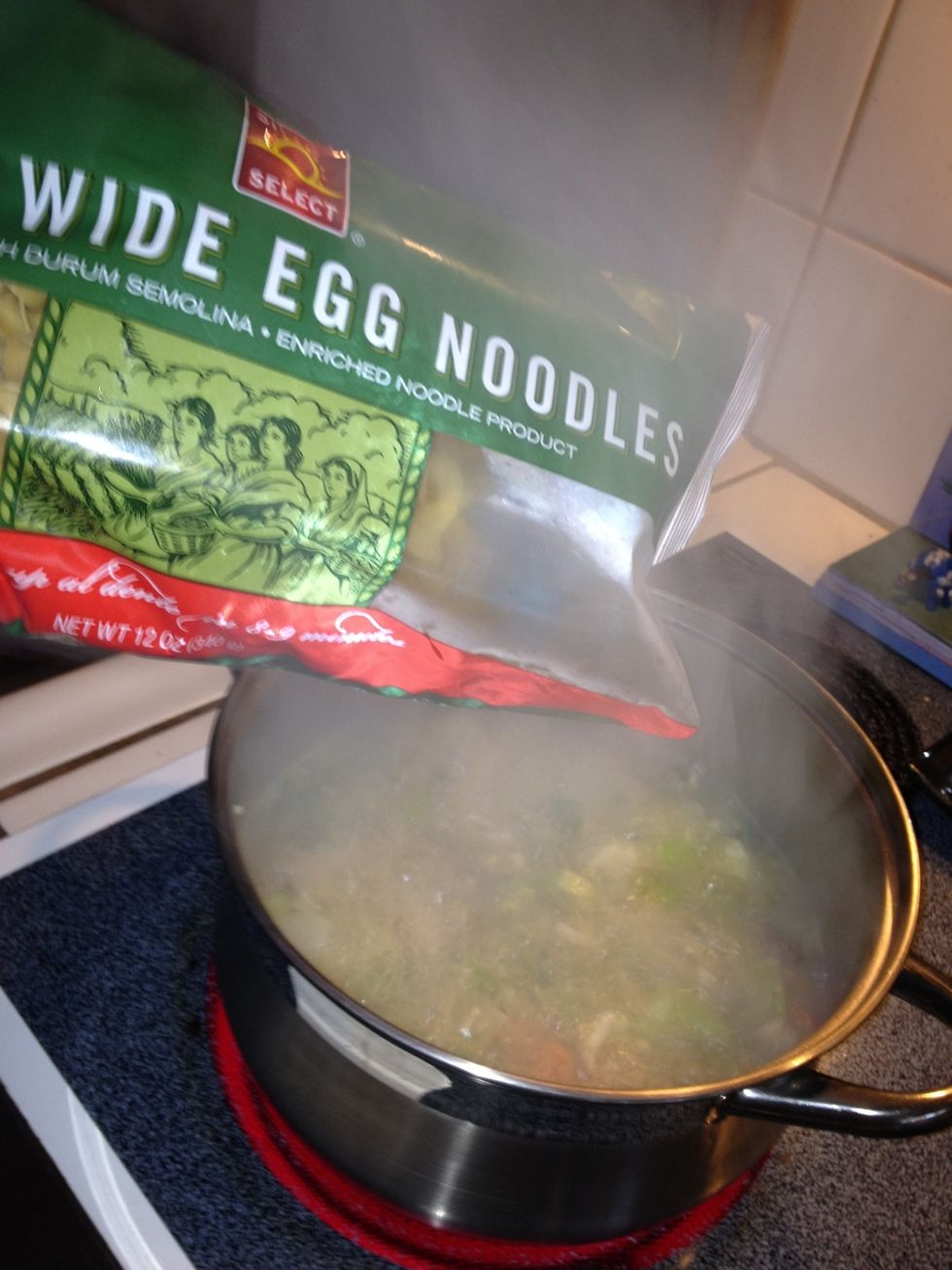 add noodles
-Return to a boil for 20 minutes- Stir occasionally; add additional water if desired to achieve preferred consistency.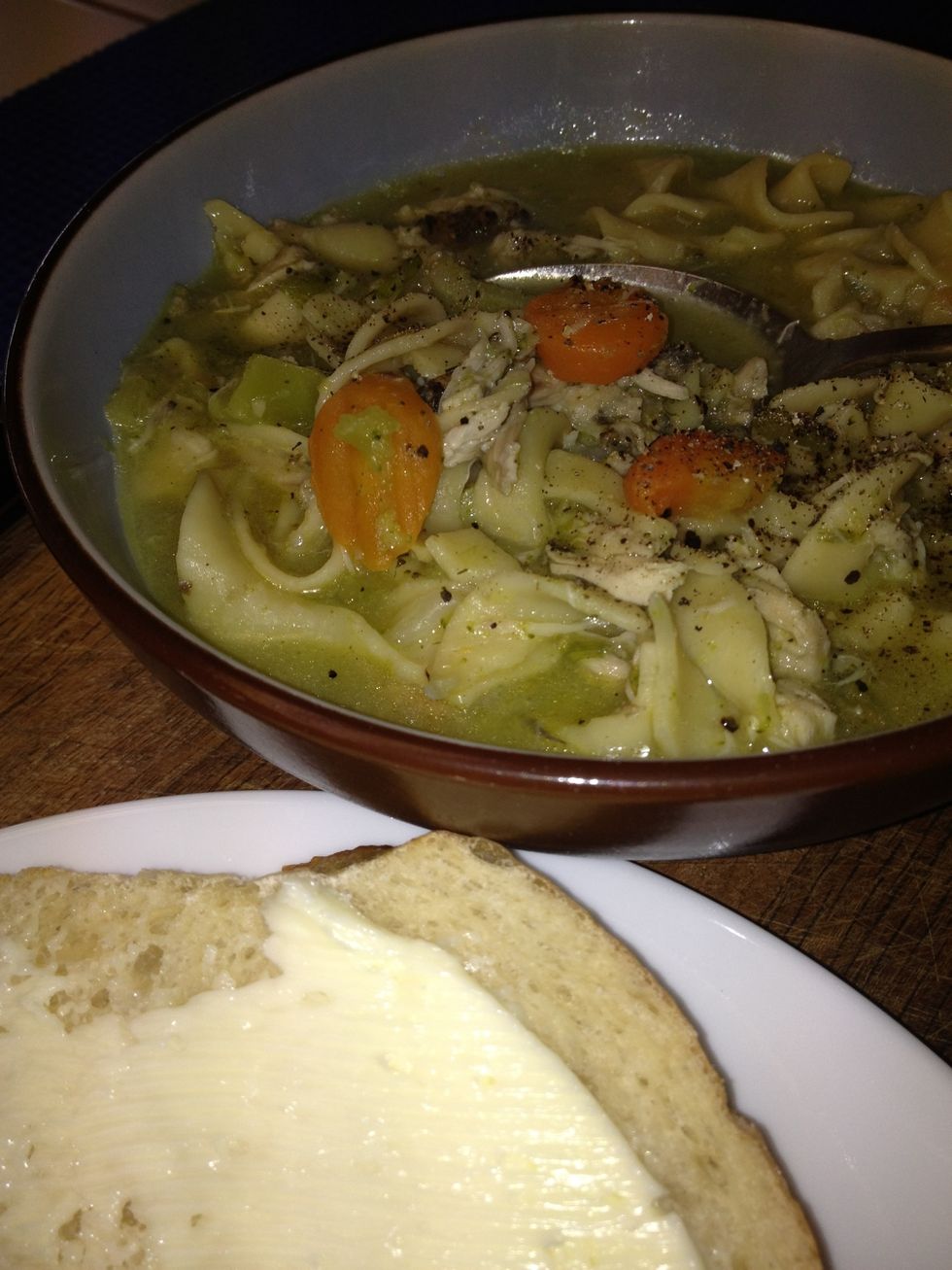 Serve with some fresh warm sour dough French bread and butter and enjoy!
1.0 Carcass (w/some chicken)
2.0c Frozen Mixed Vegetables
2.0 Stalks of celery
2.0 Green onions
1.0 Package Ramen Noodle Soup
(-or- 6 cups Chicken broth
and 1 pack of Egg Noodles)
Victoria Abel
I enjoy simple pleasures like coffee table picnics, pretty flowers, and photography. Most my guides are 5 ingredients or less or semi-home made.