How to make quick & easy breakfast: spam & scrambled eggs
Make Quick & Easy Breakfast: Spam & Scrambled Eggs
206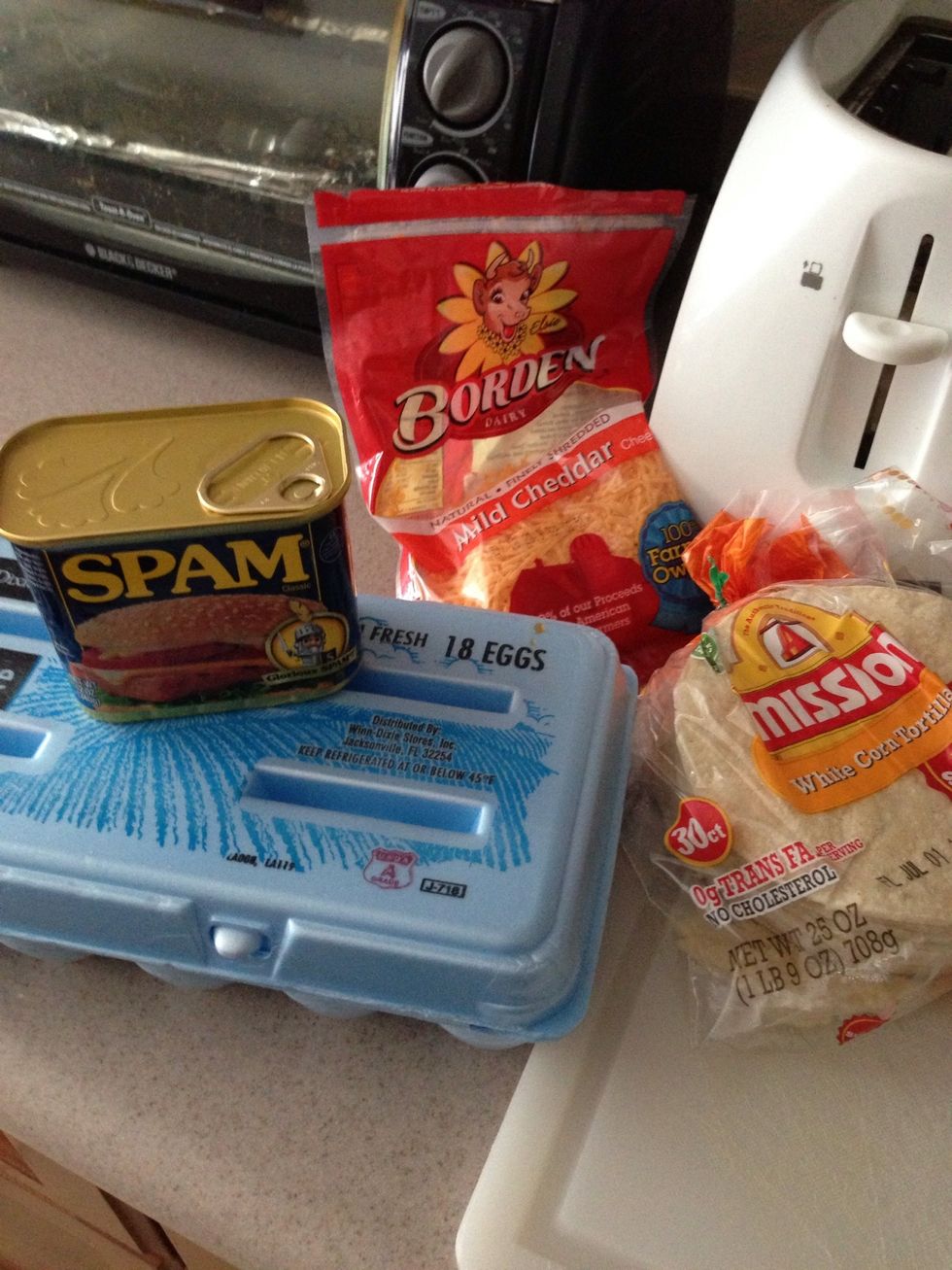 Gather supplies. Use original Spam, or Lite for lesser sodium. You may substitute ingredient brands or choose shredded cheese to your liking.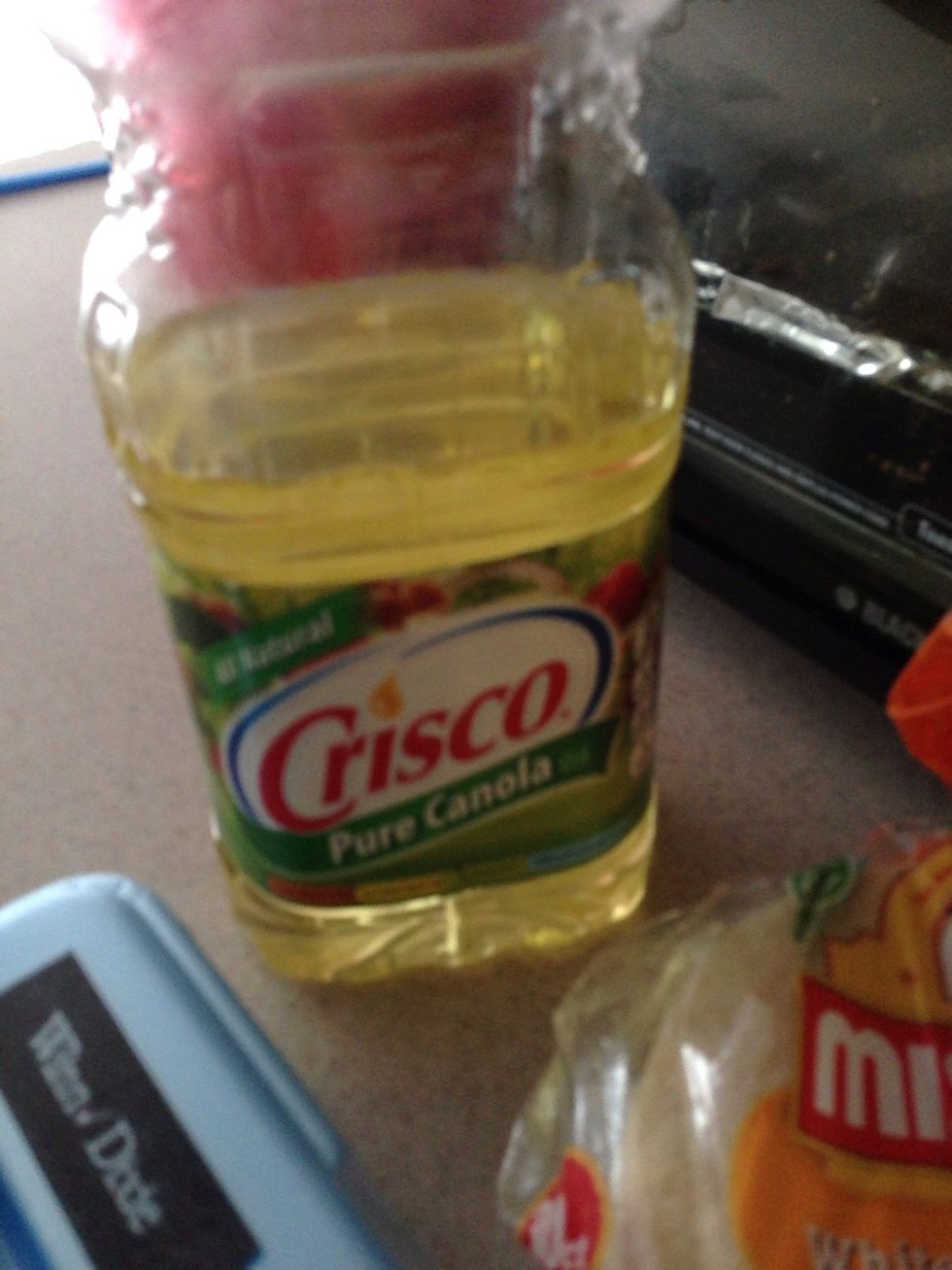 Use Crisco oil...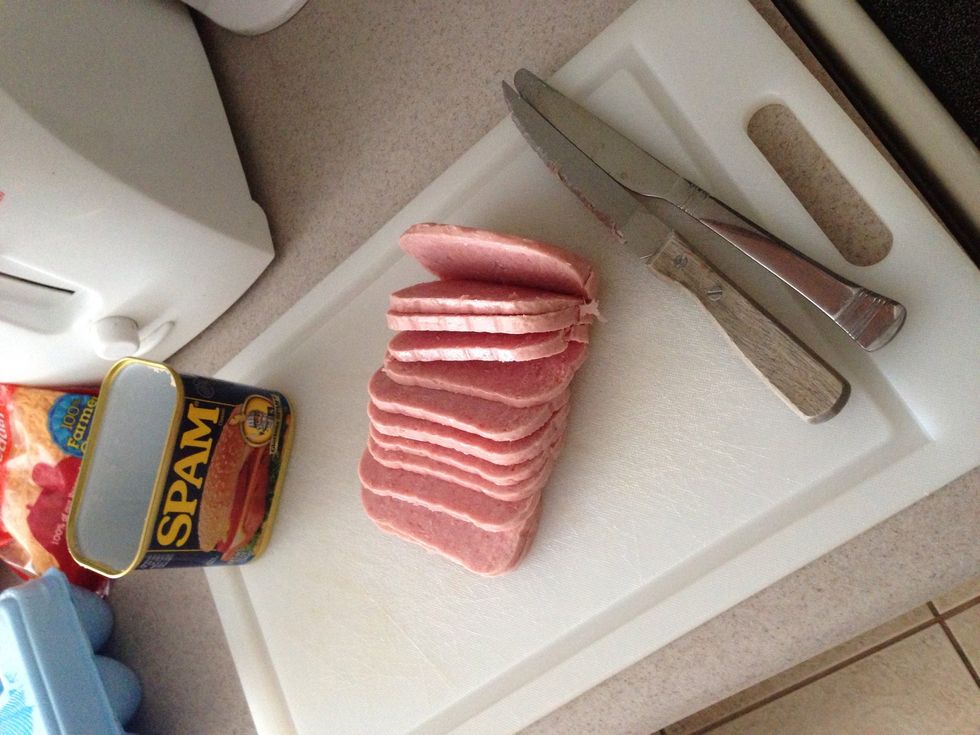 Slice up your spam thin...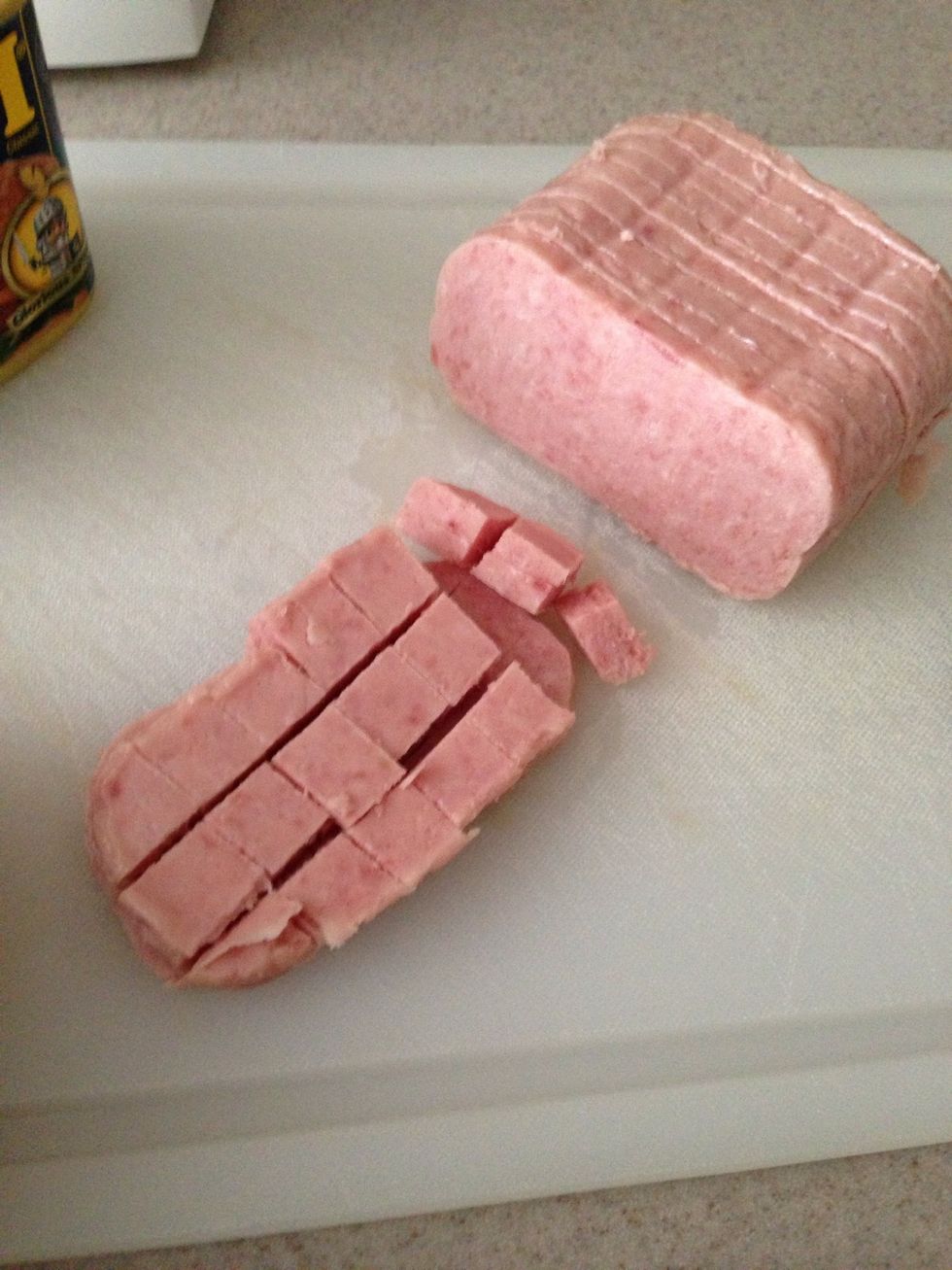 Continue to slice up spam in cubes...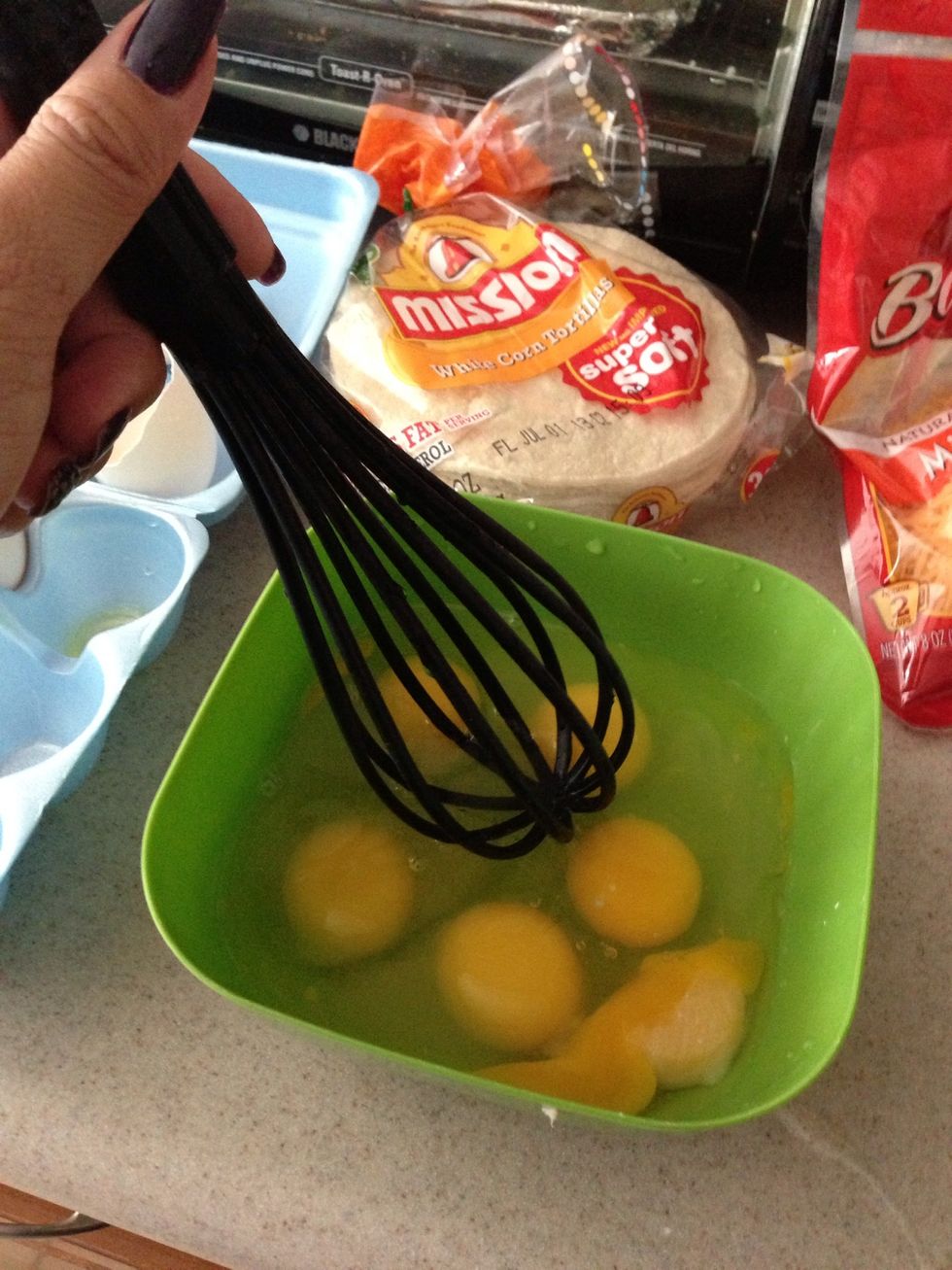 Use a whisk to scramble up your eggs...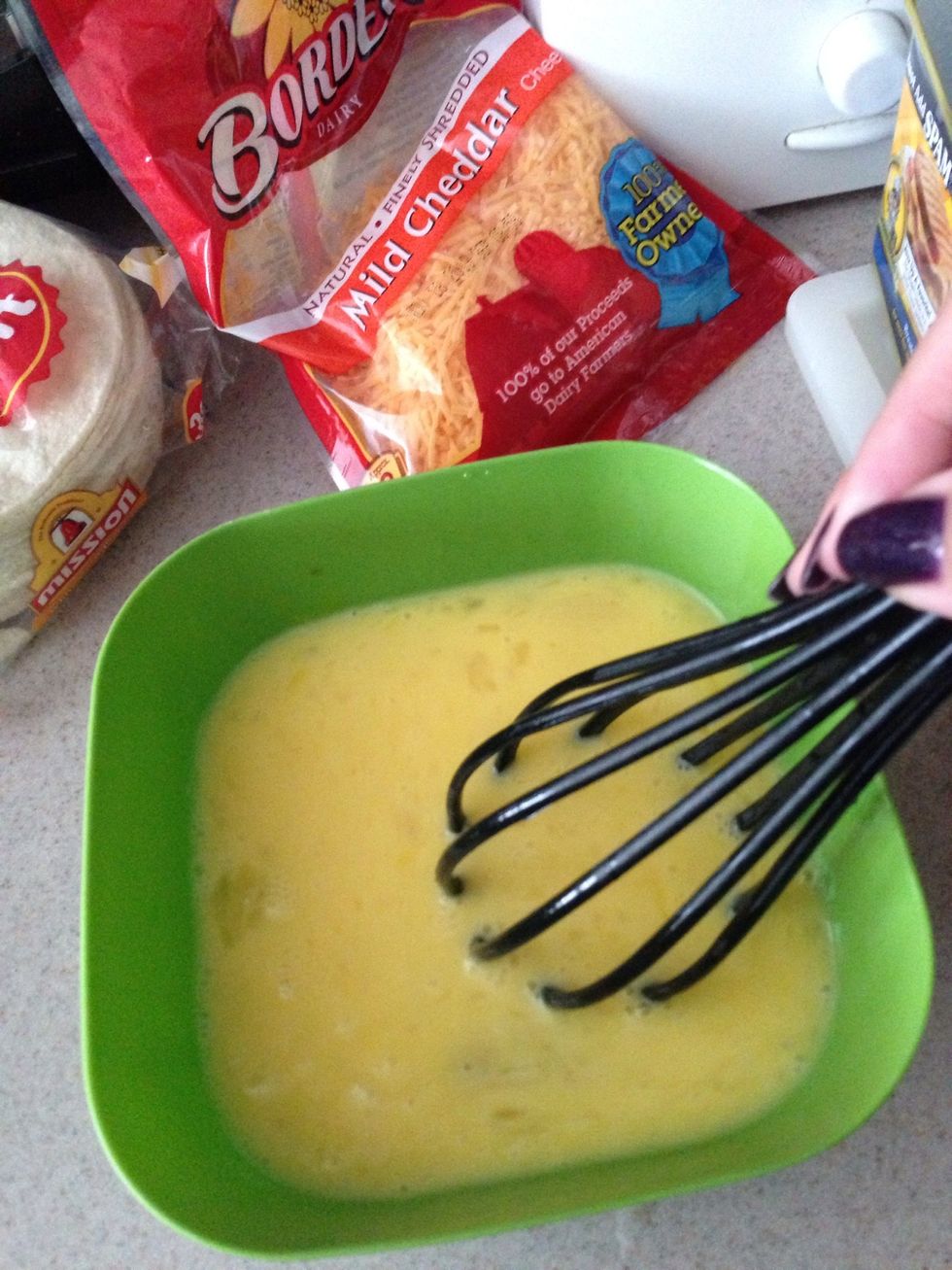 Scramble eggs well for an even yellow consistency...
Time to pour in the oil and warm up skillet pan over medium heat...
Cut up tortillas or tear up into small pieces...
Cut into smaller pieces...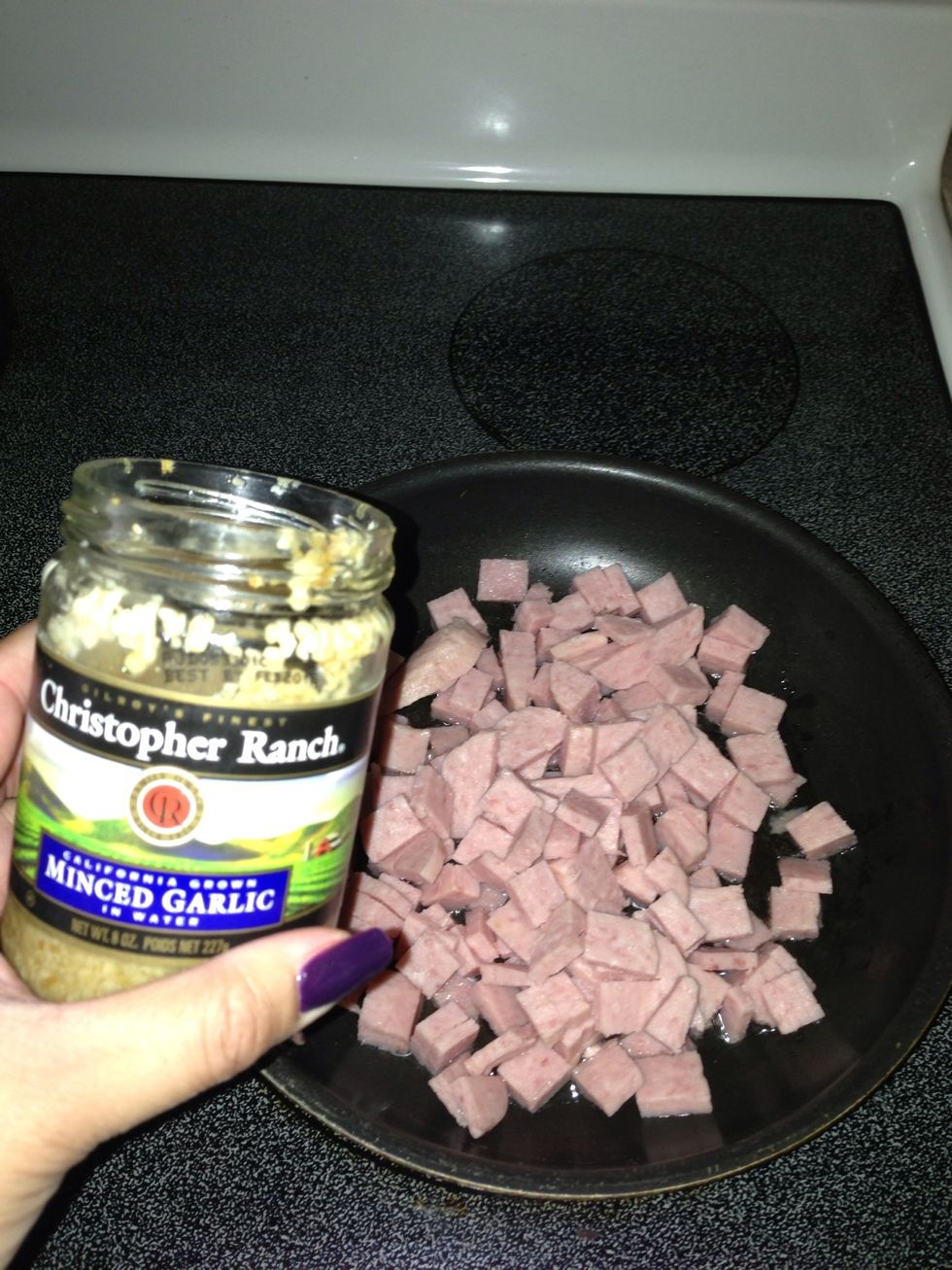 When oil is warm and ready, place Spam cubes and garlic in skillet and mix...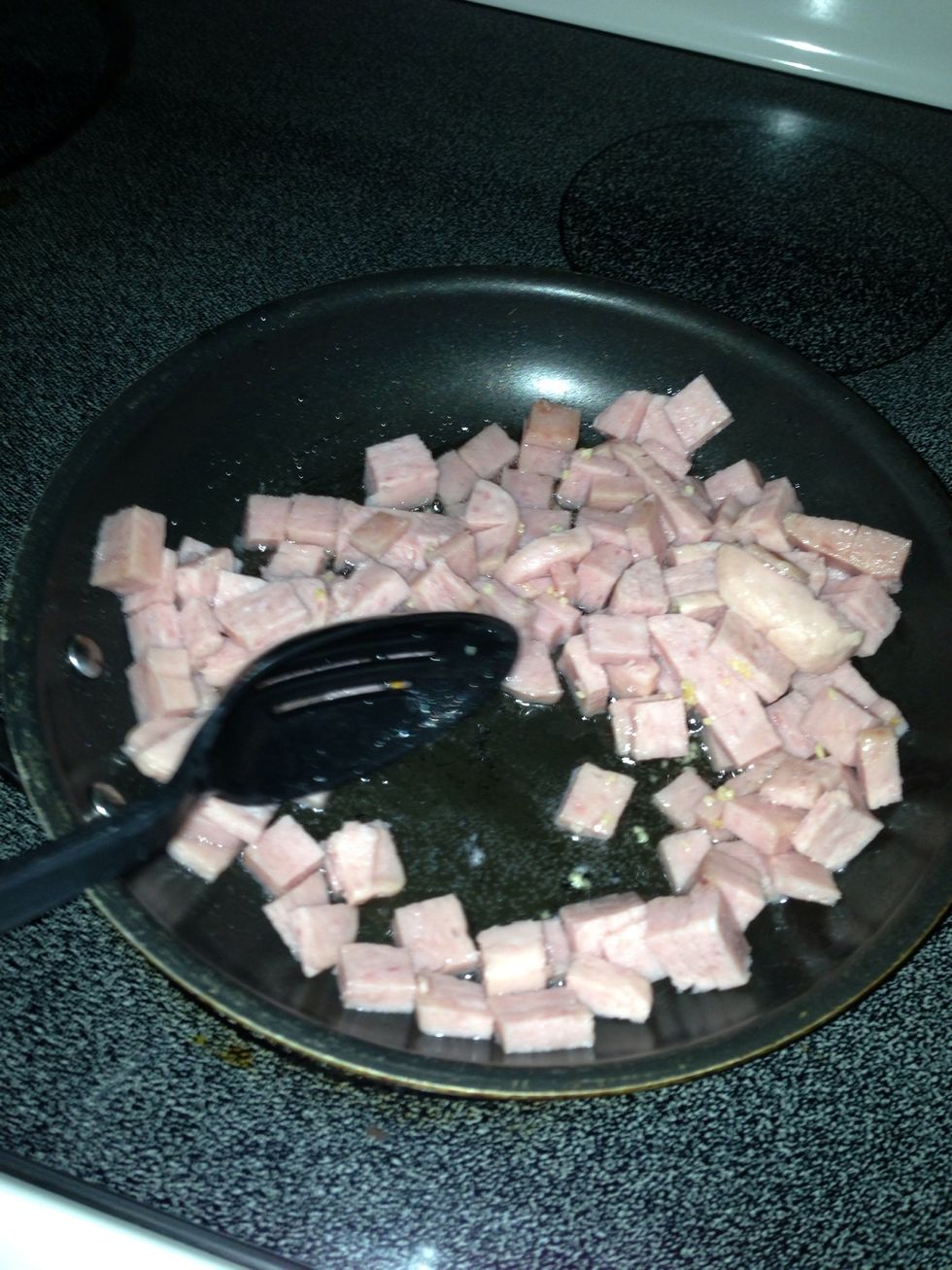 Mix well...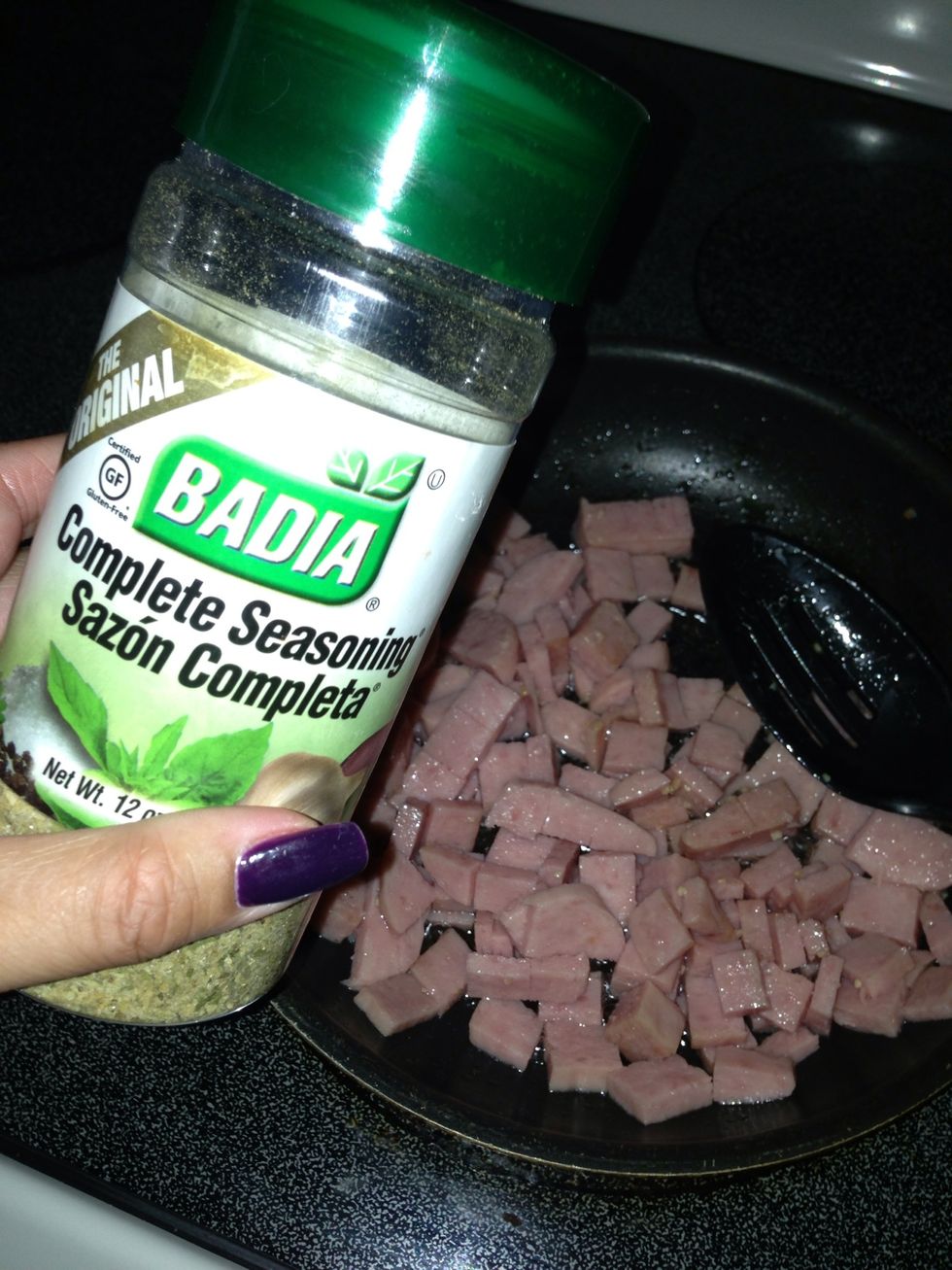 Add Sazón...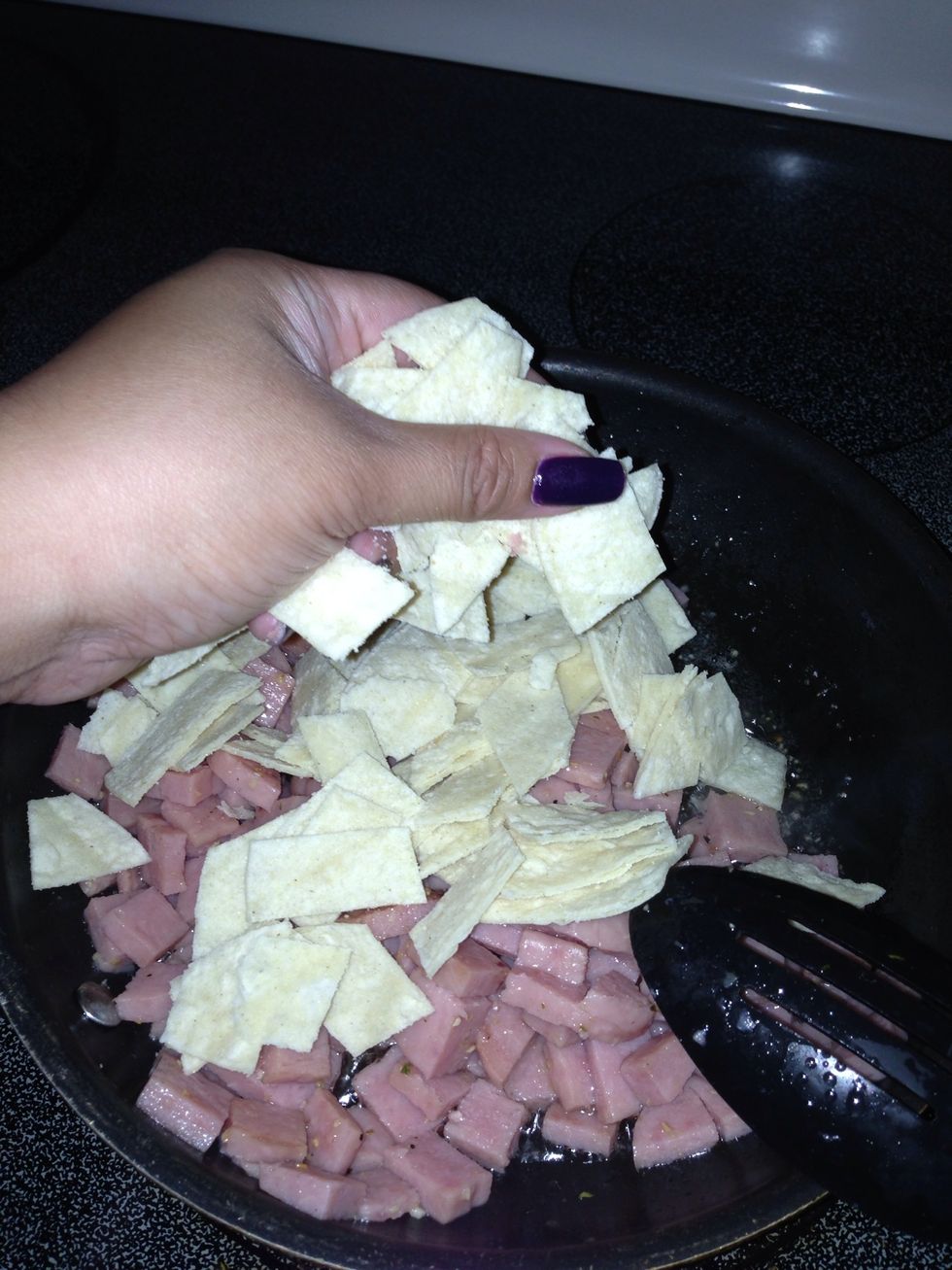 Add tortilla pieces...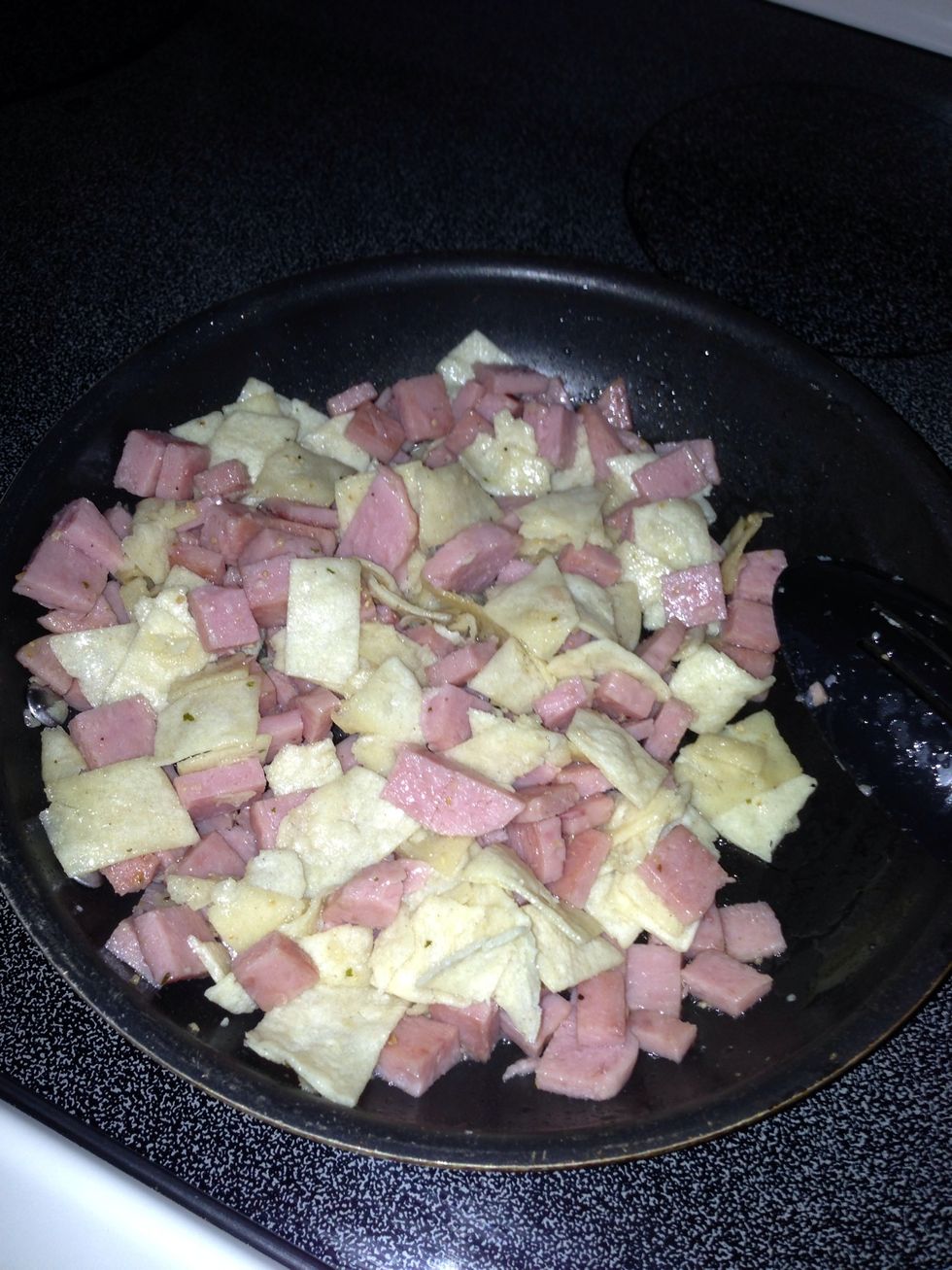 Mix and coat well thoroughly...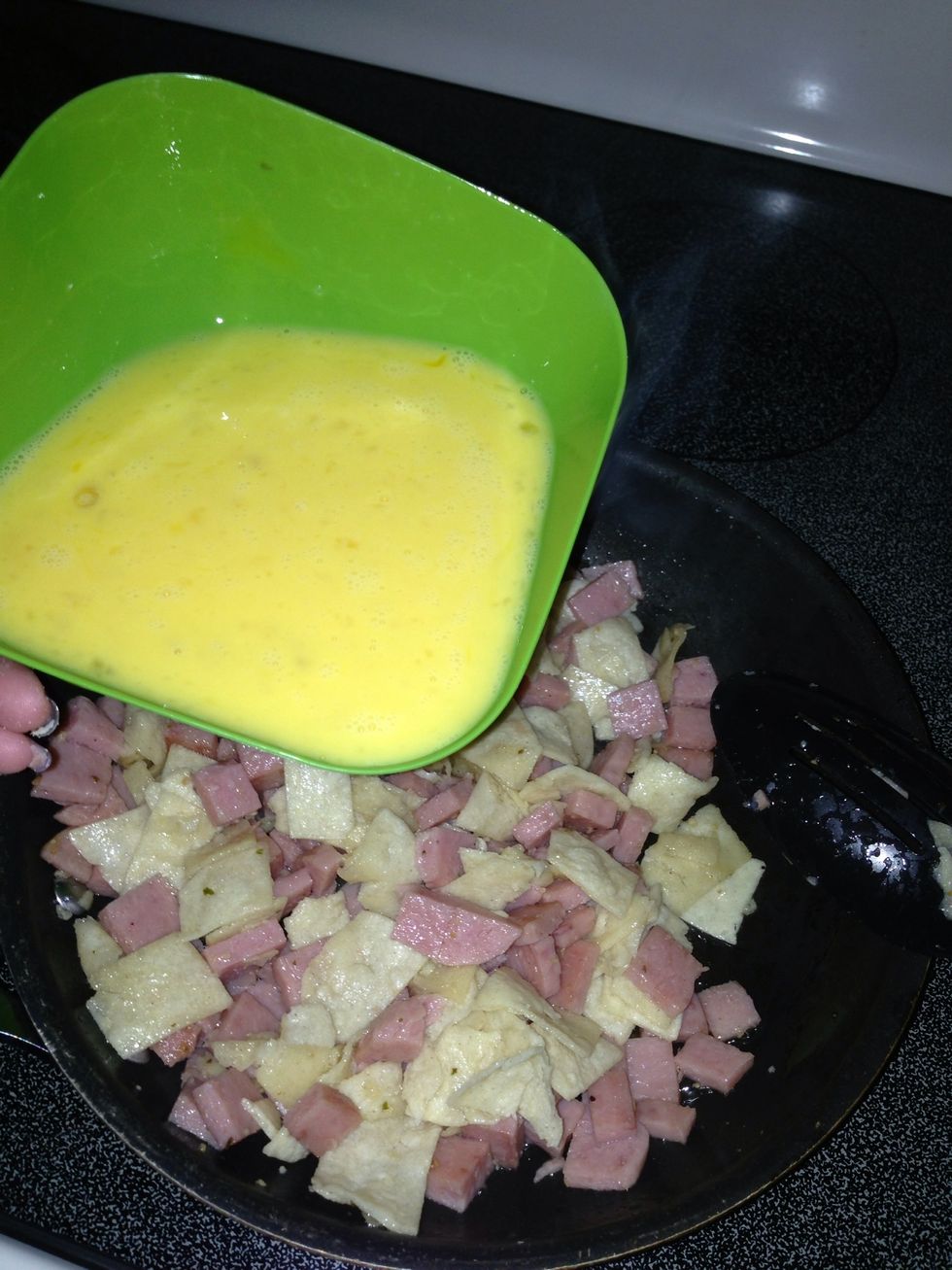 Add scrambled egg...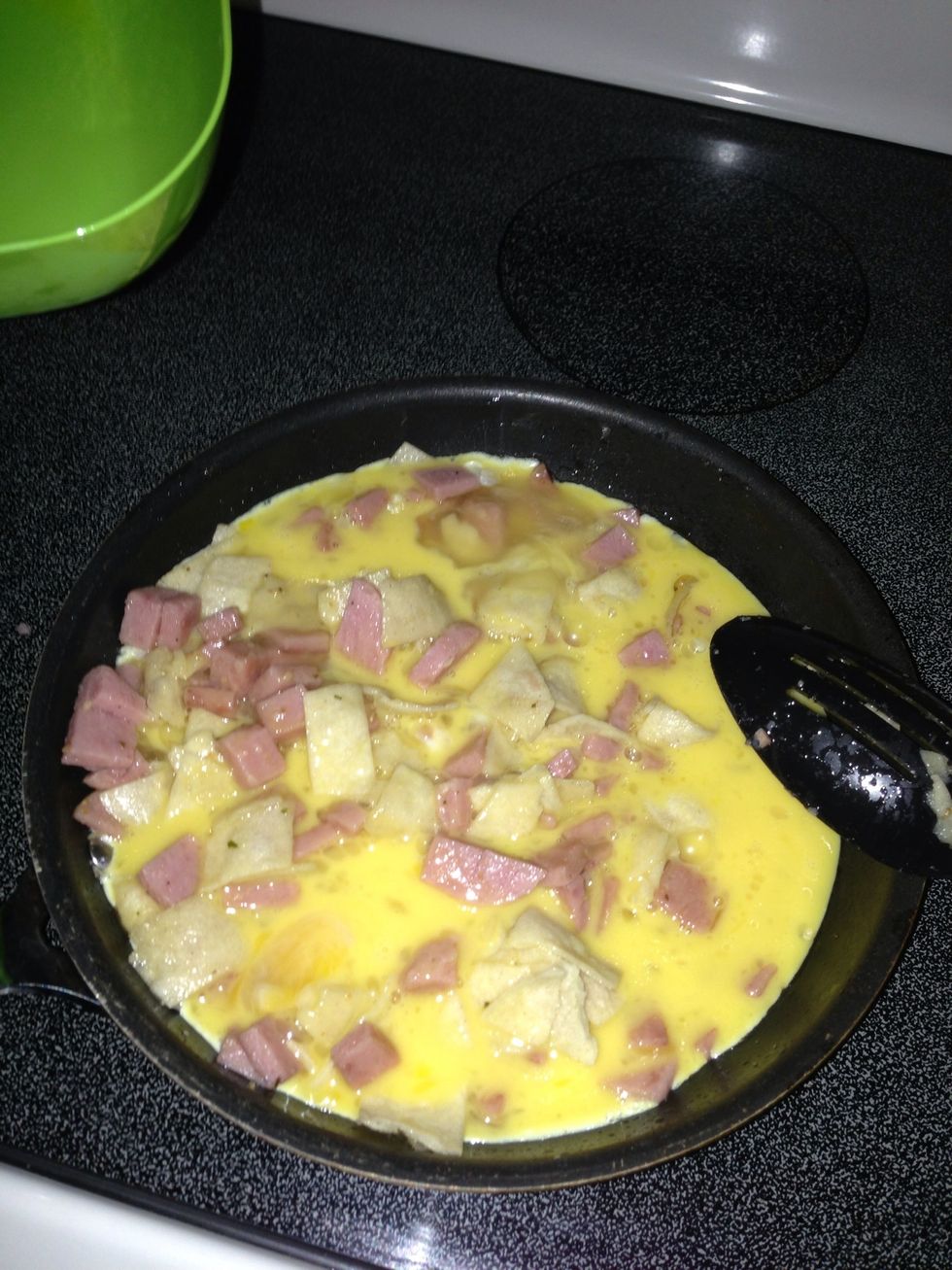 Allow to cook for a few minutes. TIP: Eggs will cook fast, mix it up to avoid burning the bottom....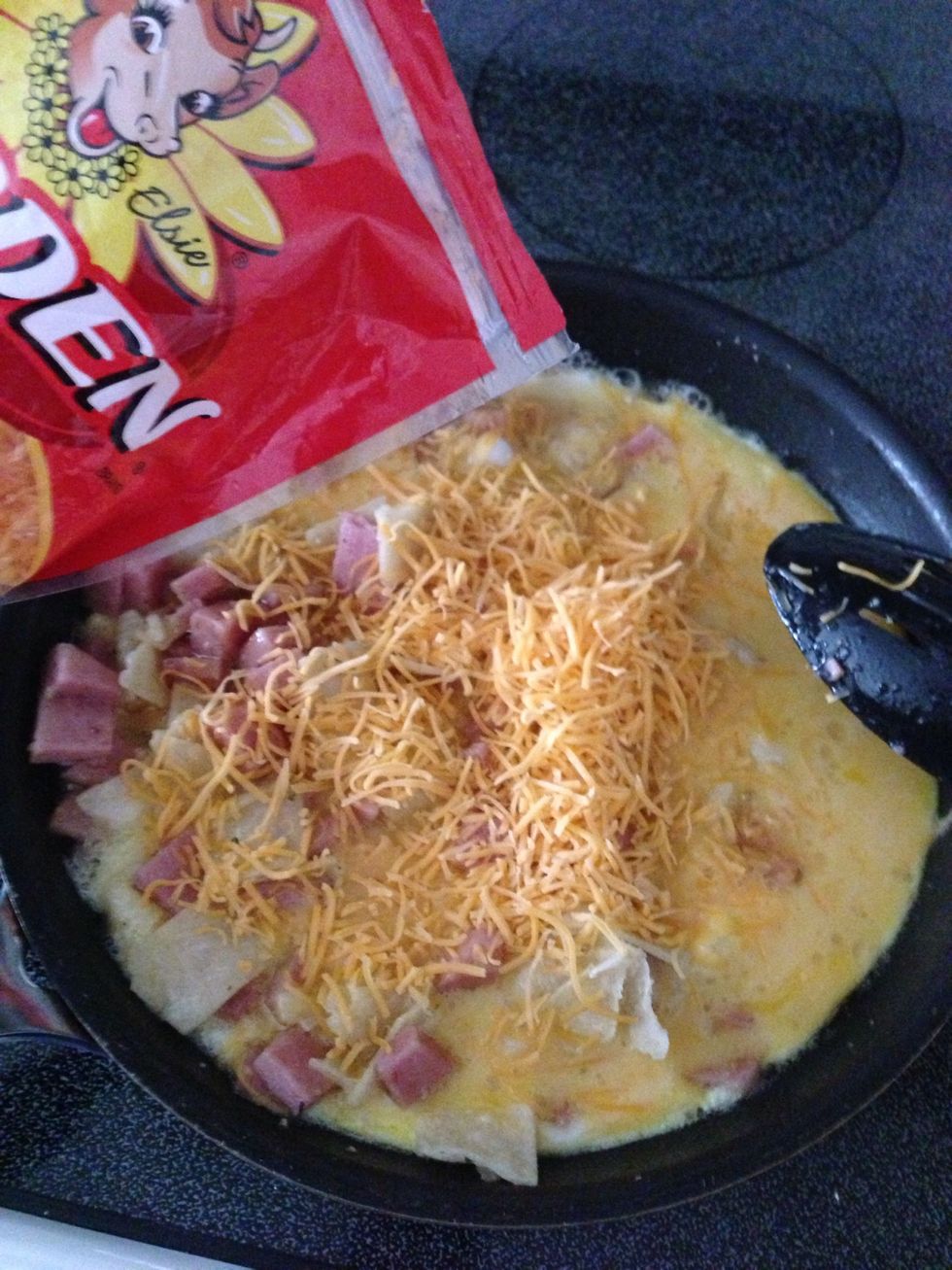 Add your shredded cheese...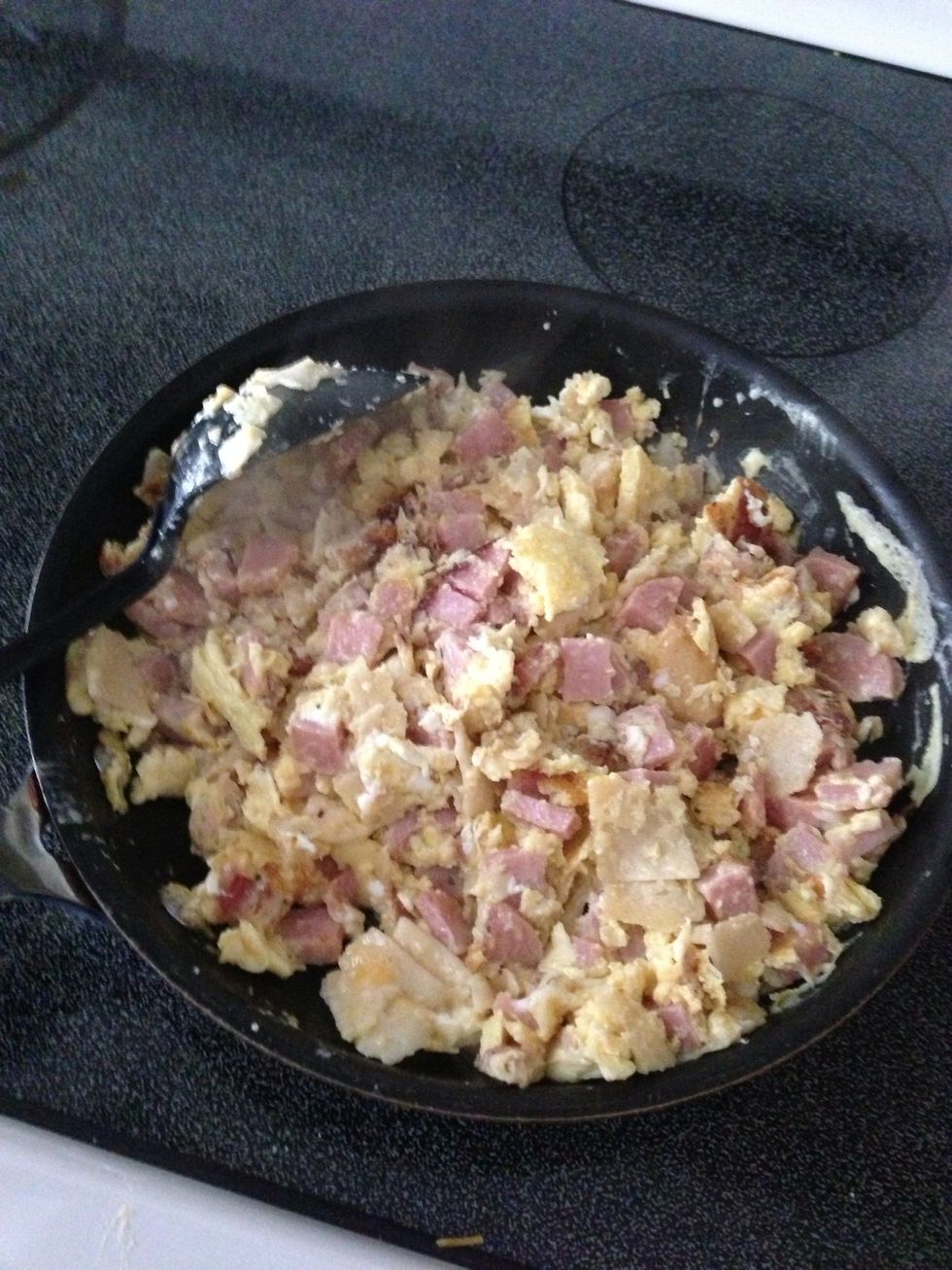 Mix it up, making sure eggs are cooked and are not liquidy...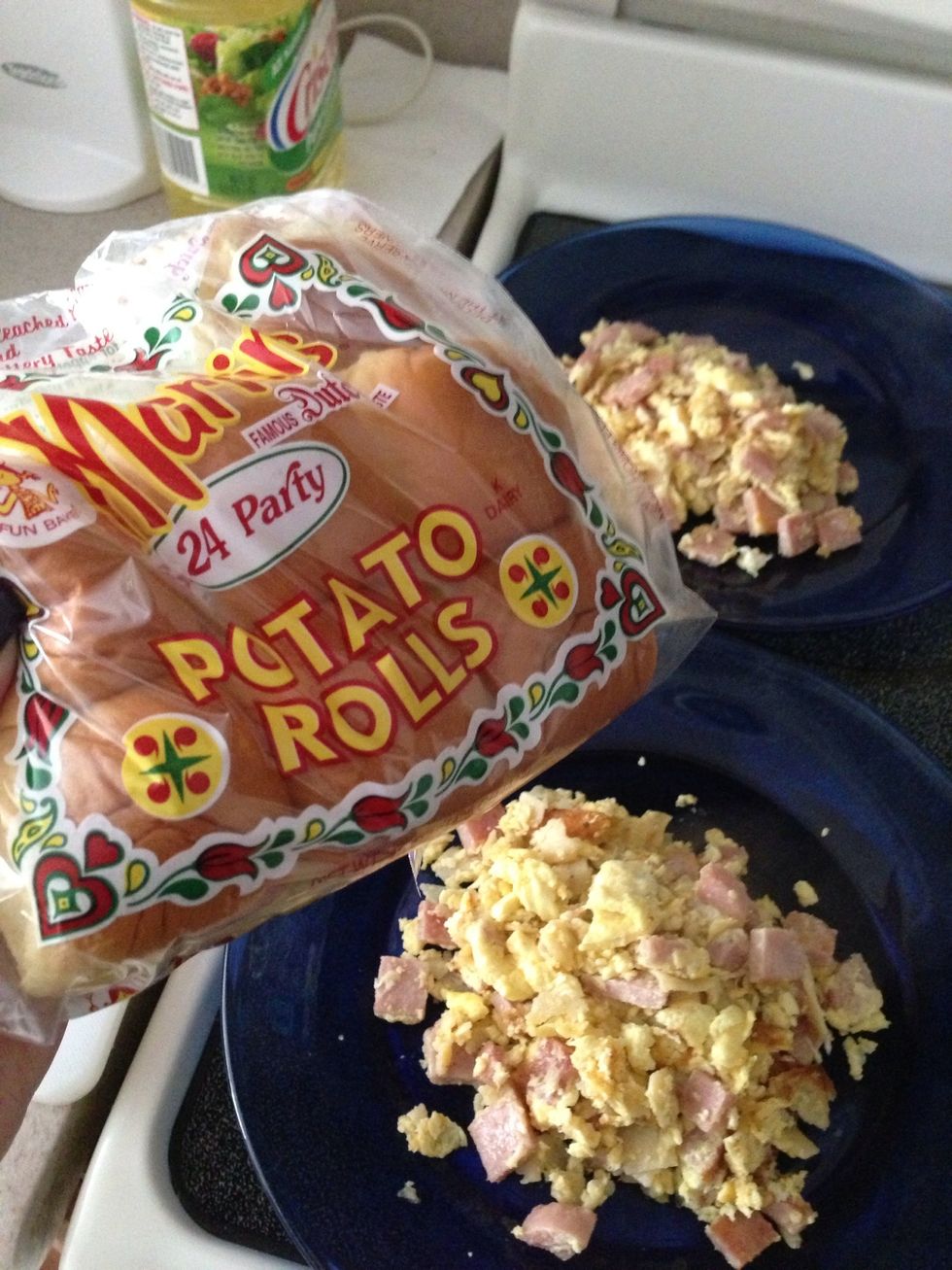 Serve with rolls (toasted Cuban bread is better) and enjoy! 😃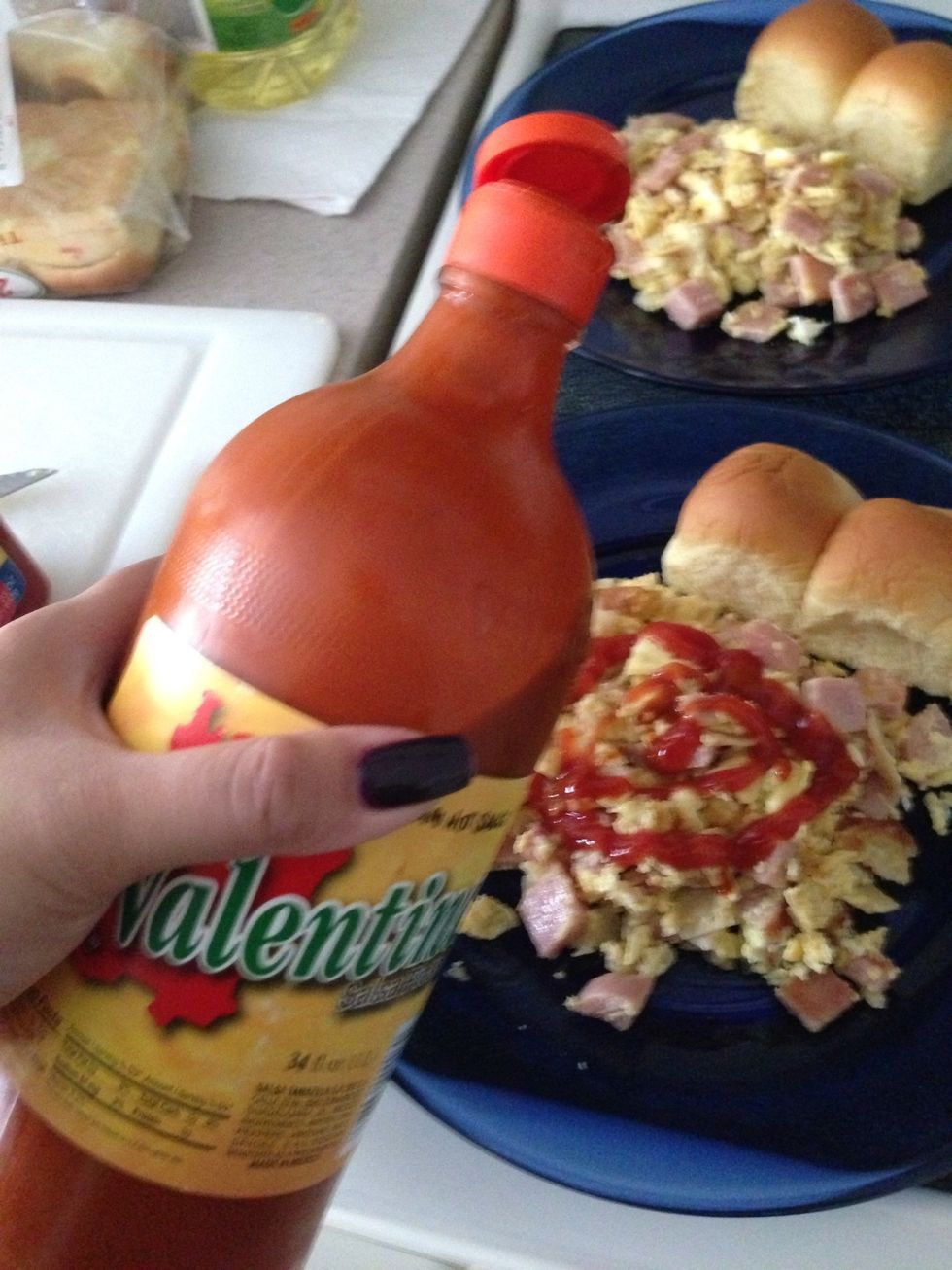 The spouse and I like a little ketchup and Valentine hot sauce for a sweet and spicy kick! 😍 😘
Well done! Spam & Eggs quick & easy breakfast. 😃
1.0c Spam
6.0 Large Eggs
2.0Tbsp Crisco Oil
3.0Tbsp Shredded Cheddar Cheese
1.0tsp Garlic (minced)
4.0 Corn Torillas
2.0Tbsp Complete Seasoning "Badia brand"