I love making these because they're Delicious quick and easy and my husband loves them!
29
Salt and pepper thin steaks. Grill thin steaks to your liking. As thin steaks are cooking cut up the bacon into small pieces and cook in med-large size pan.
Cook rice and beans (I like to season my rice with garlic and ginger and add a little bacon grease to the beans for flavor)
When steaks are done cooking chop up into small bite size pieces. drain bacon when crispy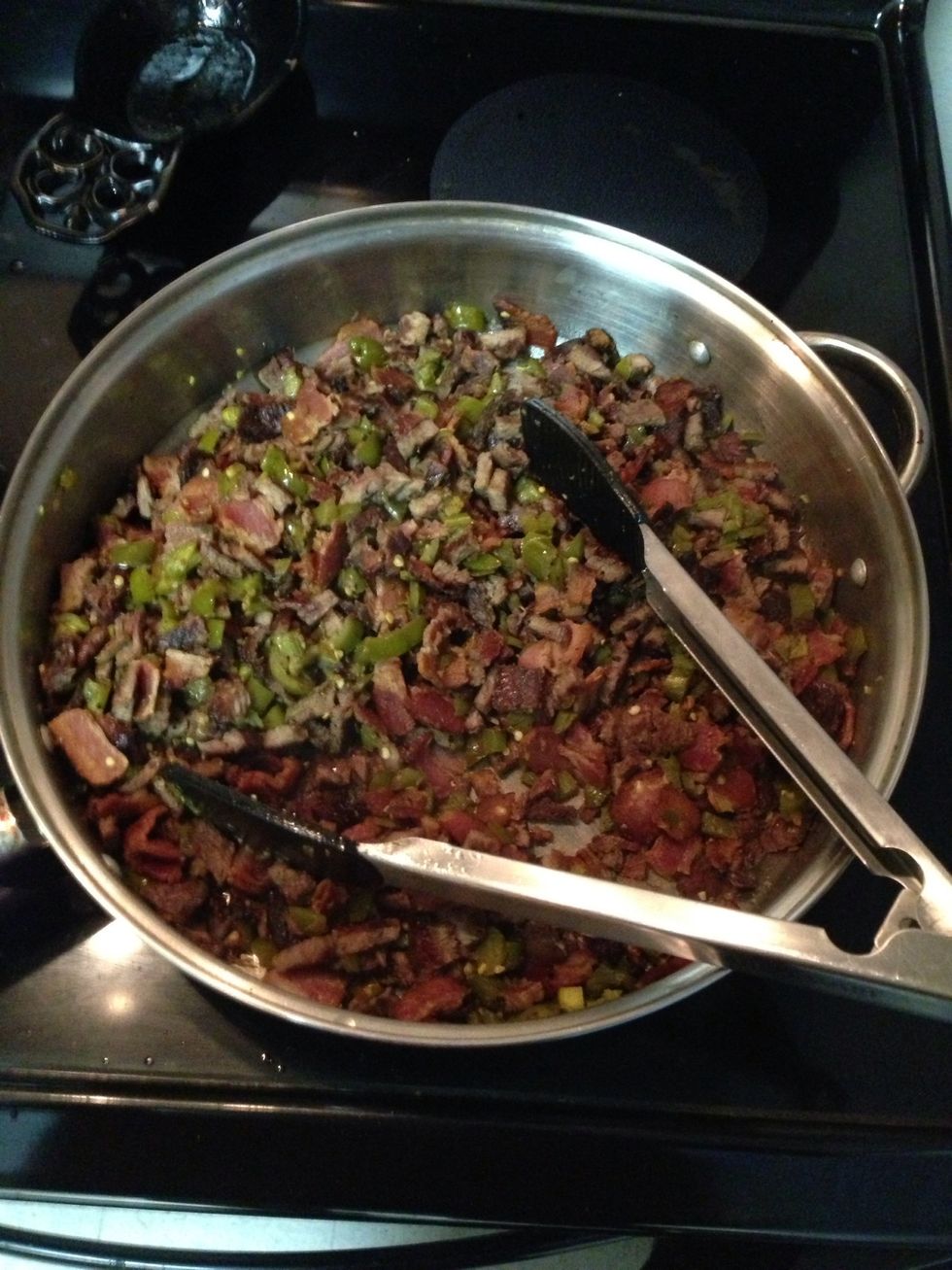 Add steak and jalapeños to bacon pan with salt and pepper. Stir and cook on med heat for 5 min then simmer until ready to eat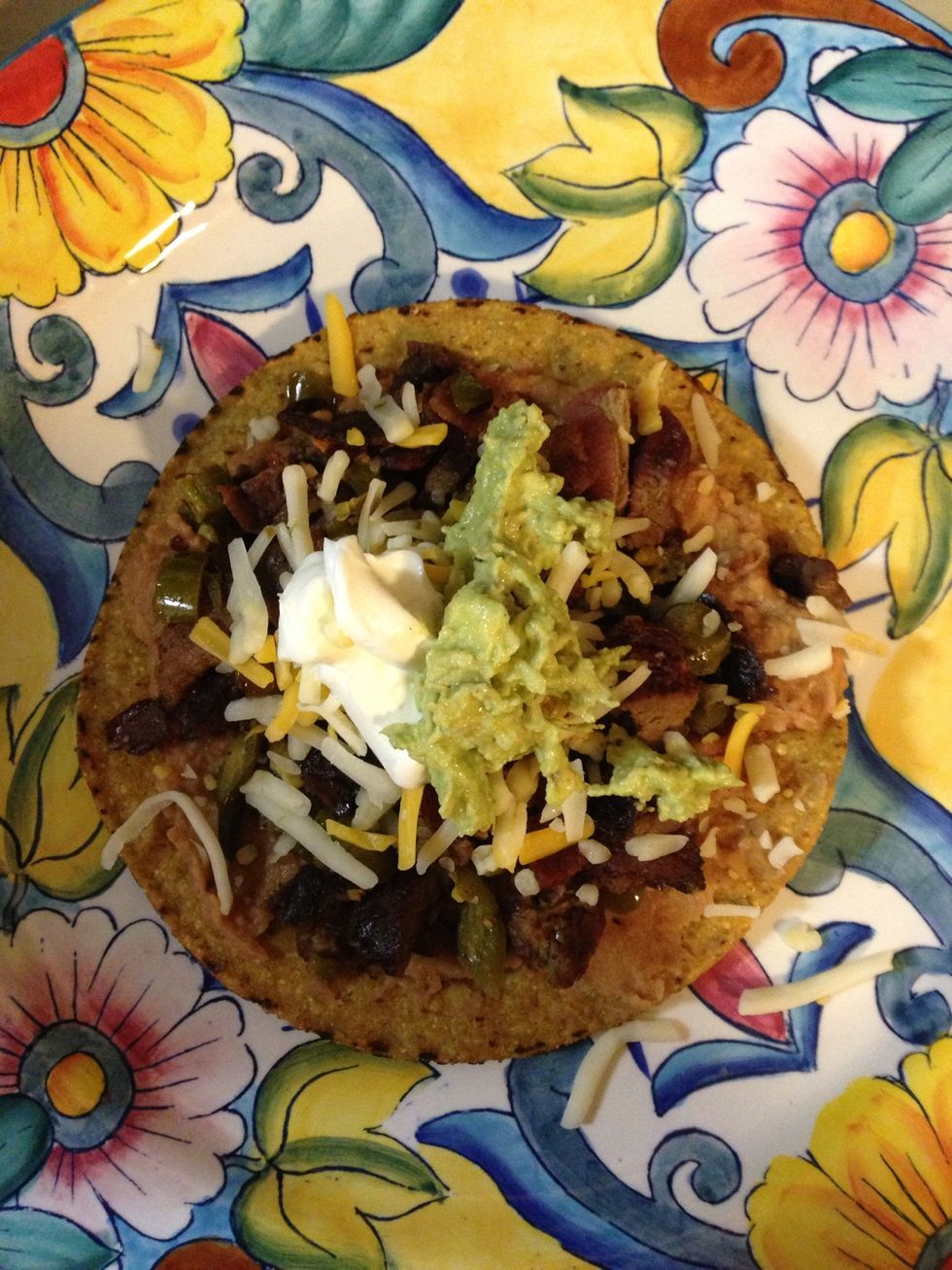 Take your tostada shell or taco shell and add beans, meat, cheese, sour cream, and guacamole. Serve with a side of rice or you can also add the rice to the tostada/taco. 1 of my husbands faves! ENJOY!
Thin steaks 1lb
Bacon 1lb
1 can of diced jalapeno or mild green chili
Refried beans
Rice
Mexican shredded Cheese
Guacamole or diced avocado
Sour cream
Tostada shells or corn tortillas for tacos
Salt and pepper to taste