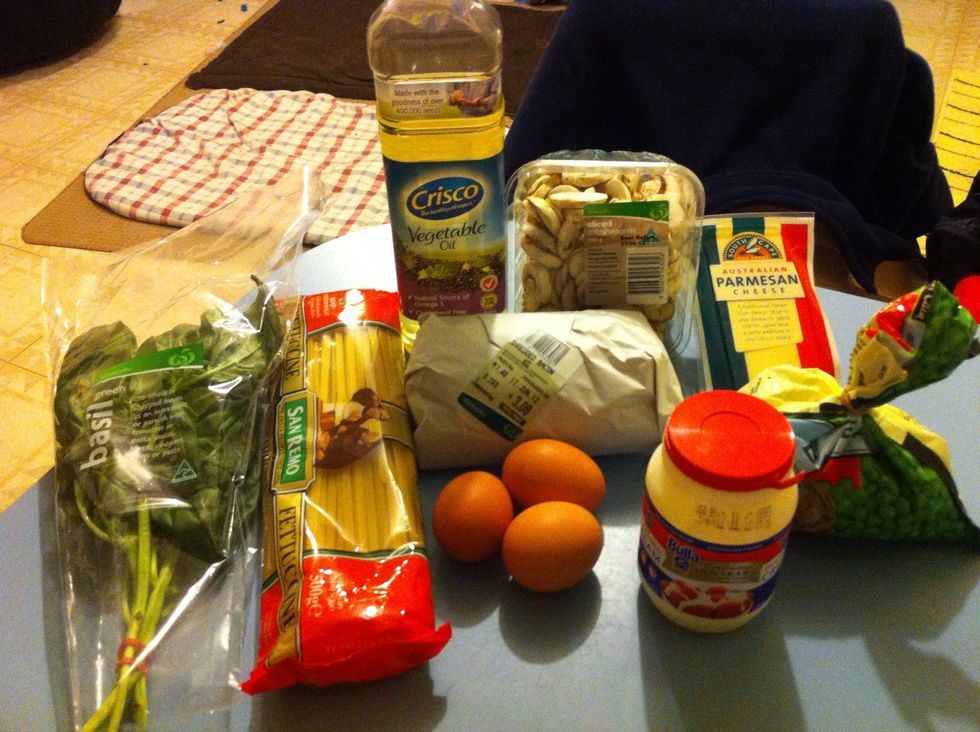 Gather your ingredients.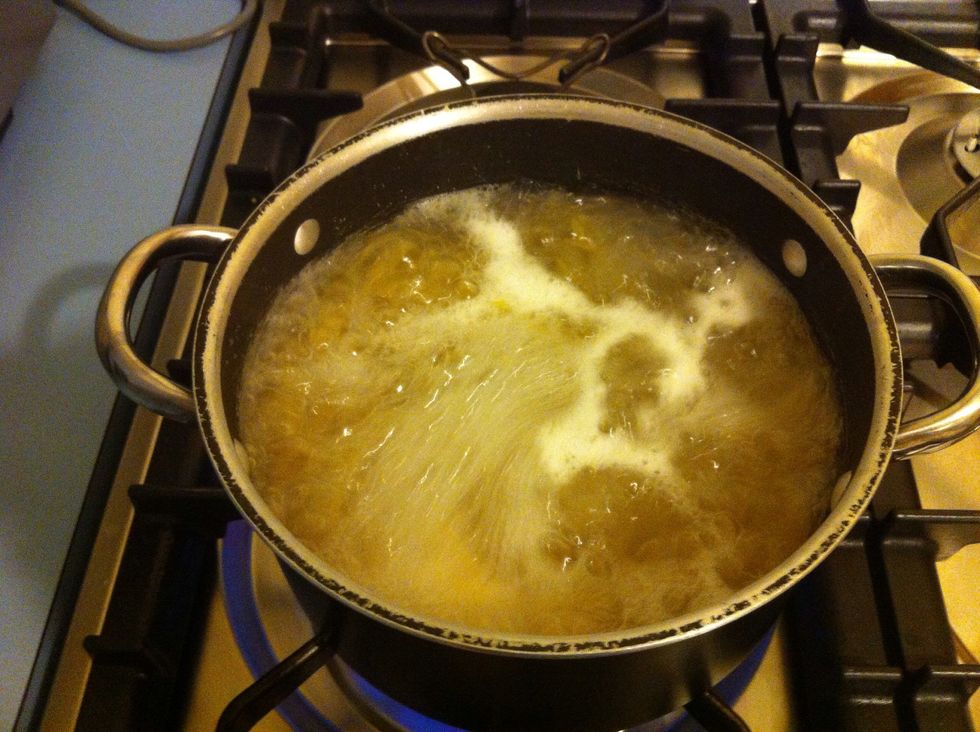 Firstly start cooking the fettucine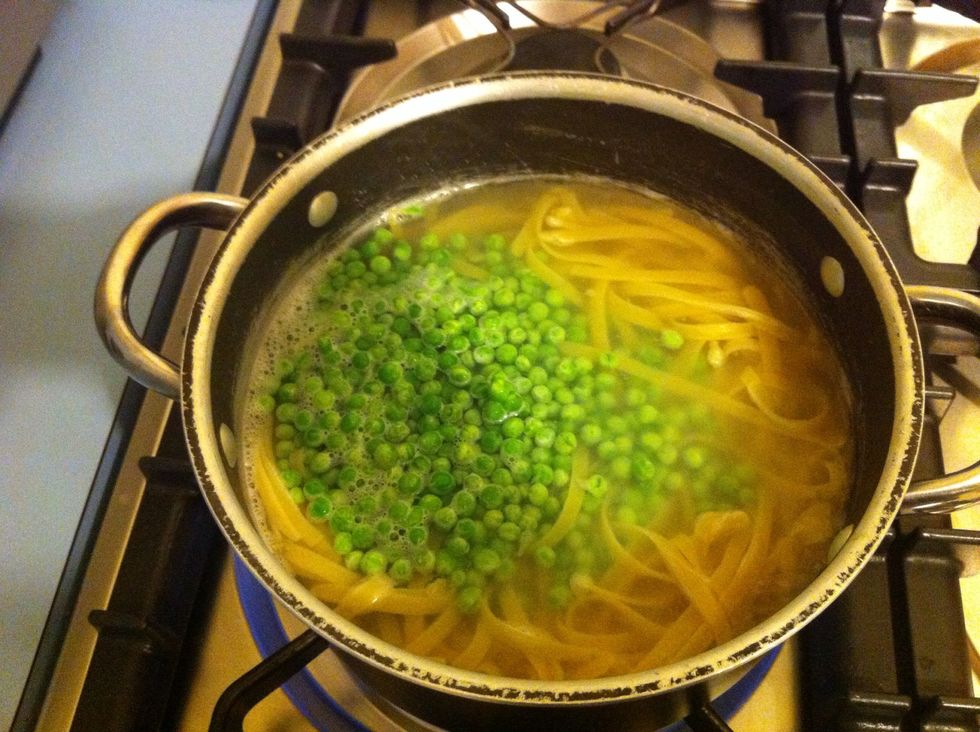 Add the frozen peas when the pasta is almost cooked- then drain.
While cooking the fettucine, start cooking the bacon in some oil.
When the bacon is ready, add the mushrooms and sauté until soft.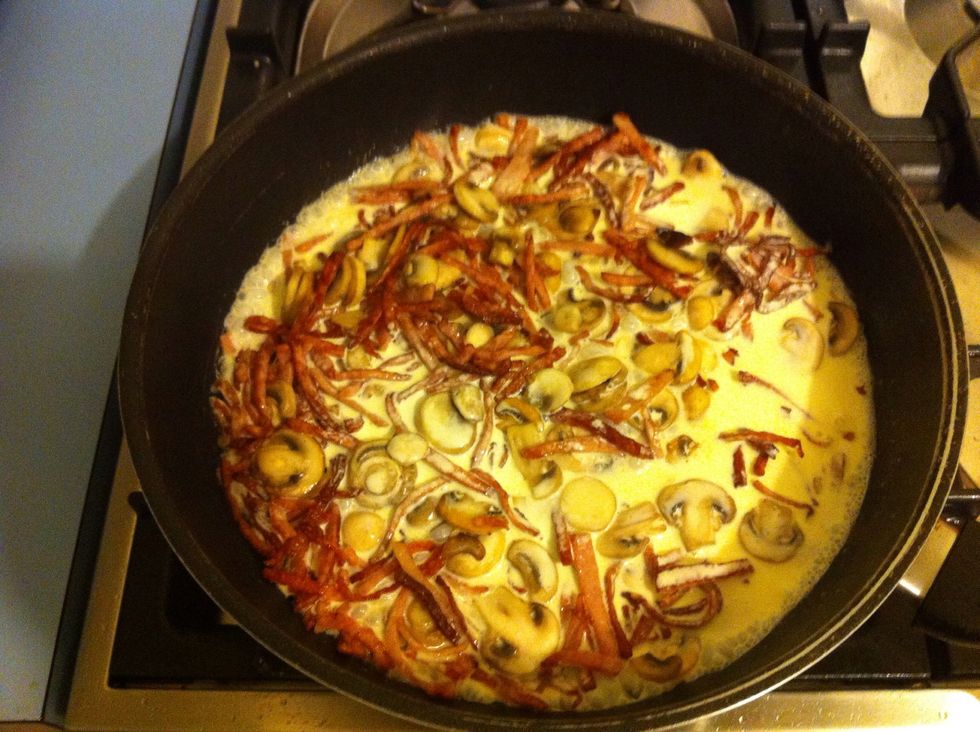 Add the cream and cook for 2-3 minutes.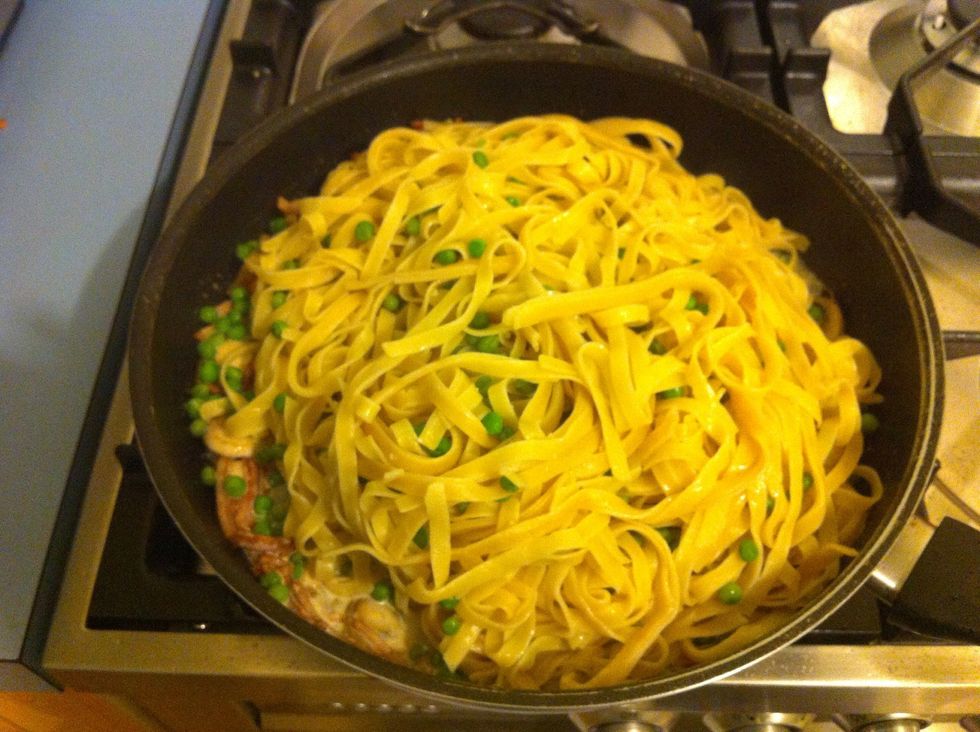 Now add the fettucine into the cream, bacon and mushroom and mix well.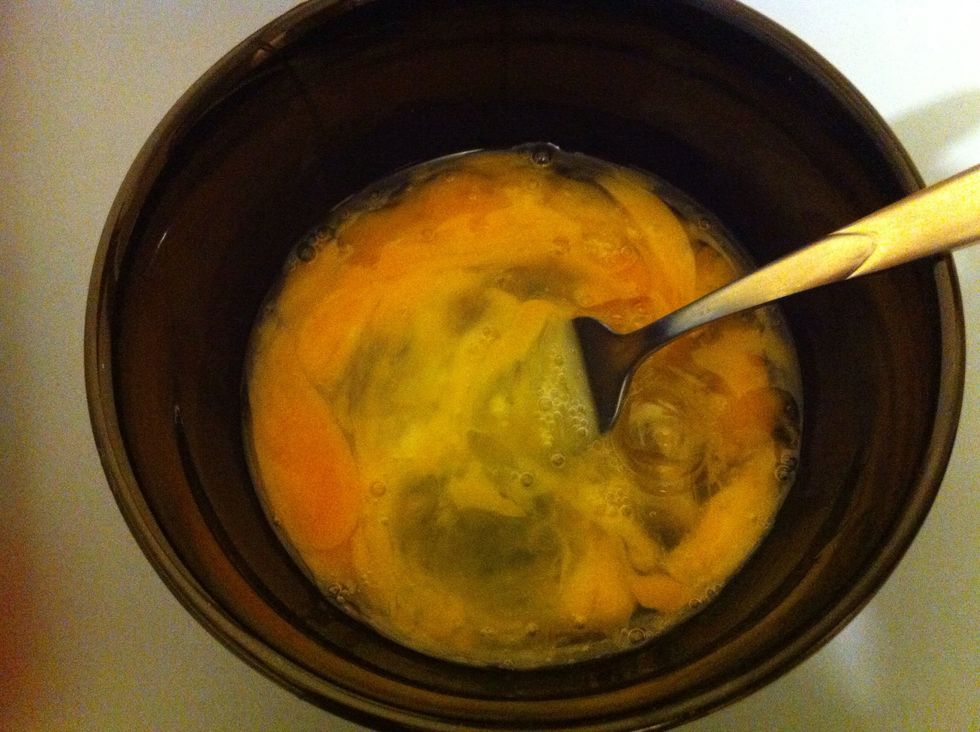 Whisk eggs together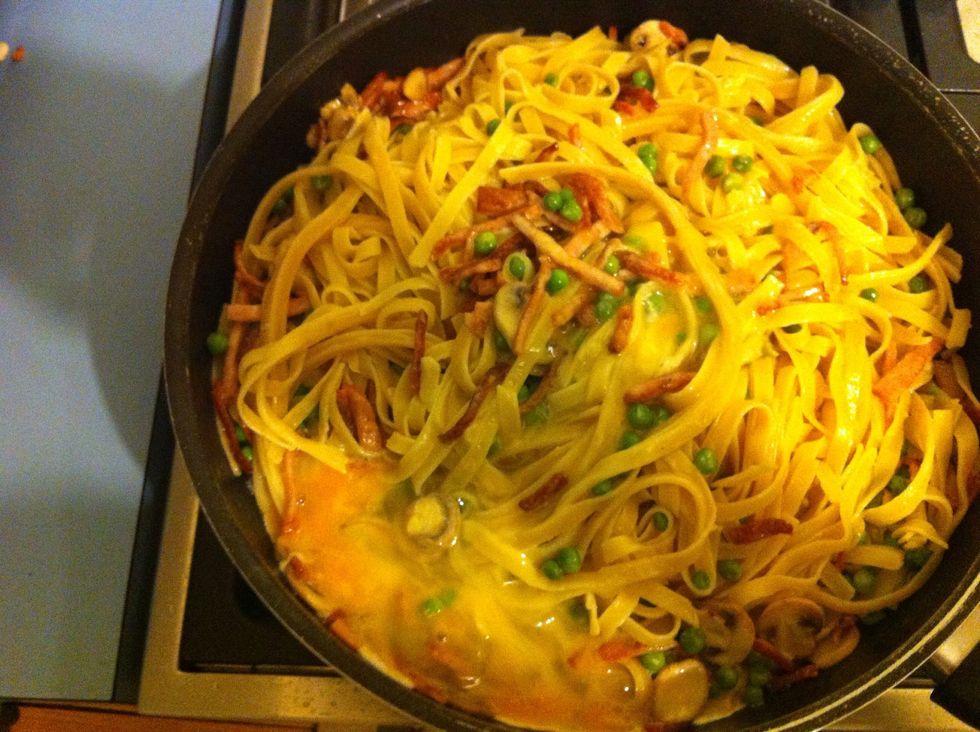 Add the eggs in the pasta and stir immediately otherwise egg may scramble.
Now add the Parmesan cheese and stir well.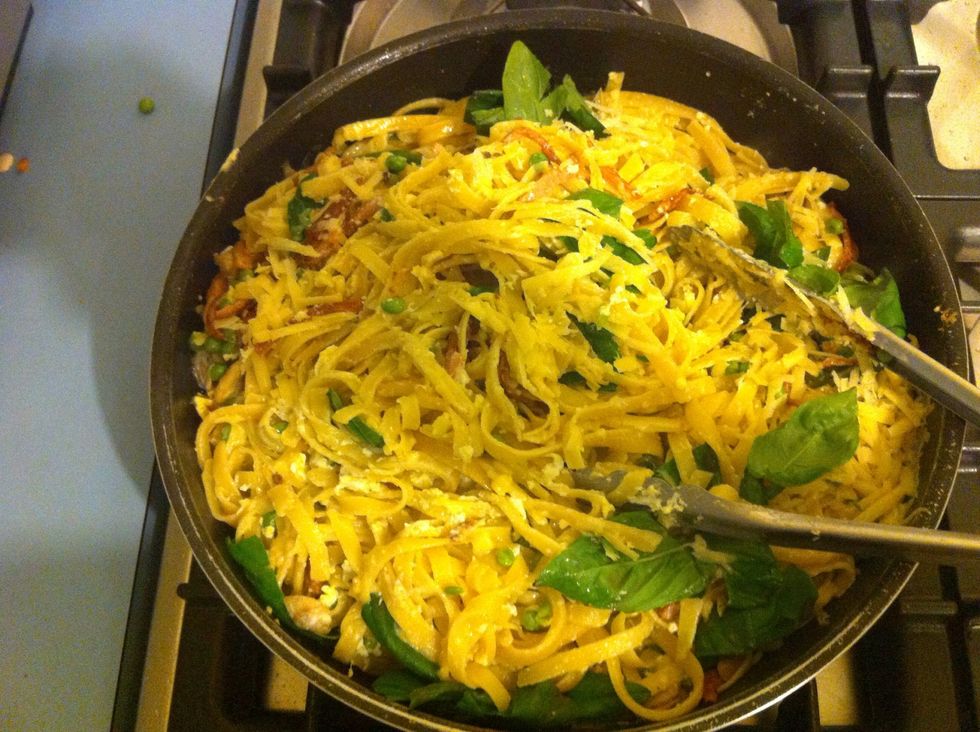 Lastly add the fresh basil leaves.
Done! :)
Fettucine
300.0ml Cream
3.0 Eggs
1.0c Grated Parmesan
Fresh basil leaves
Large handfull shredded bacon
400.0g Mushrooms (chopped)
1.0c Frozen peas
Oil
Melbourne, Victoria, Australia