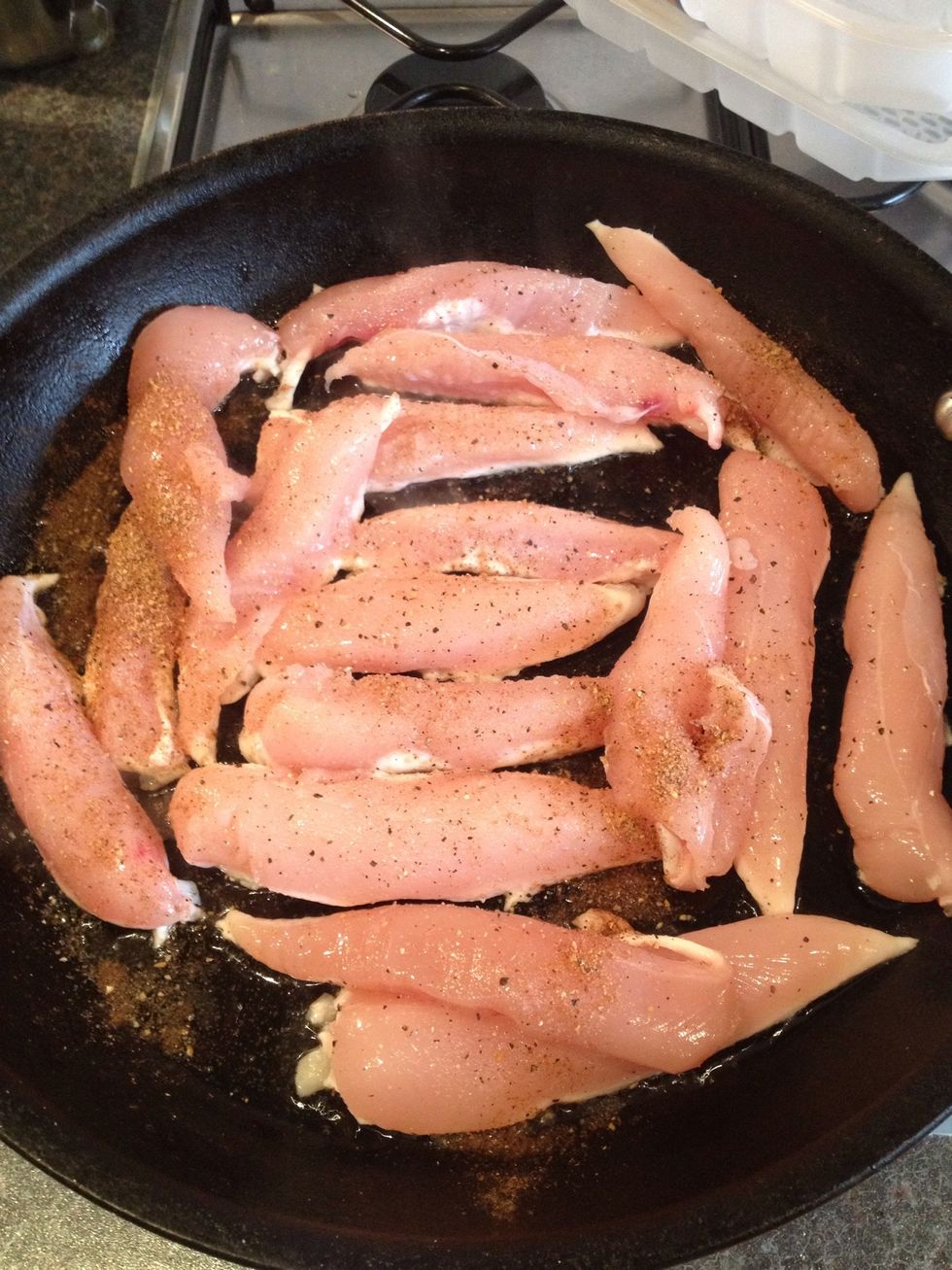 Put 2 tablespoons of walnut oil into a wok or frying pan and warm on a low heat. Place 500g sliced chicken breast into the oil & season with salt, pepper & Chinese 5 spice to taste.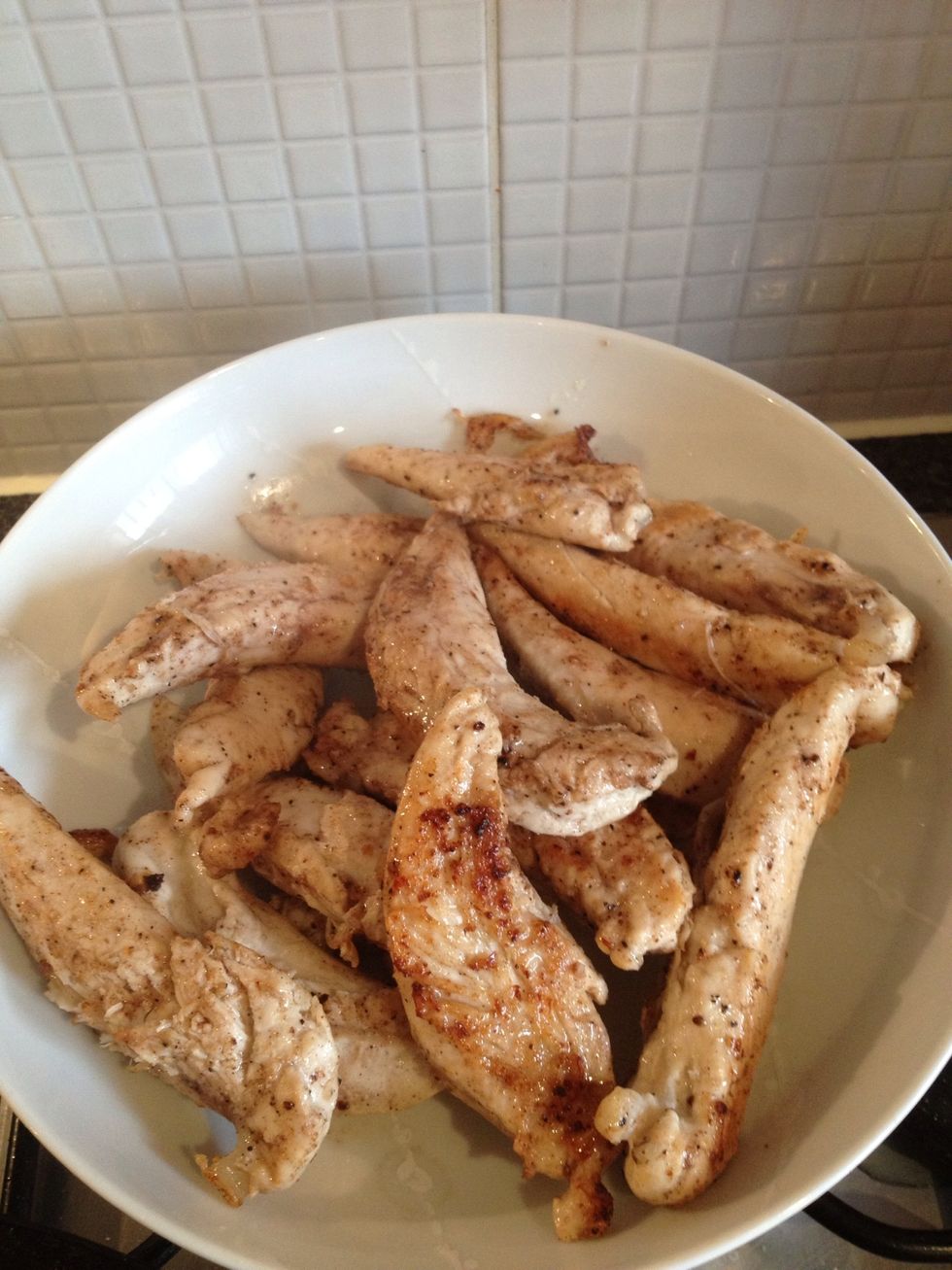 Cook chicken strips through thoroughly but don't over cook where the meat hardens, you want the chicken to remain soft and succulent. Then place the chicken in a bowl to one side.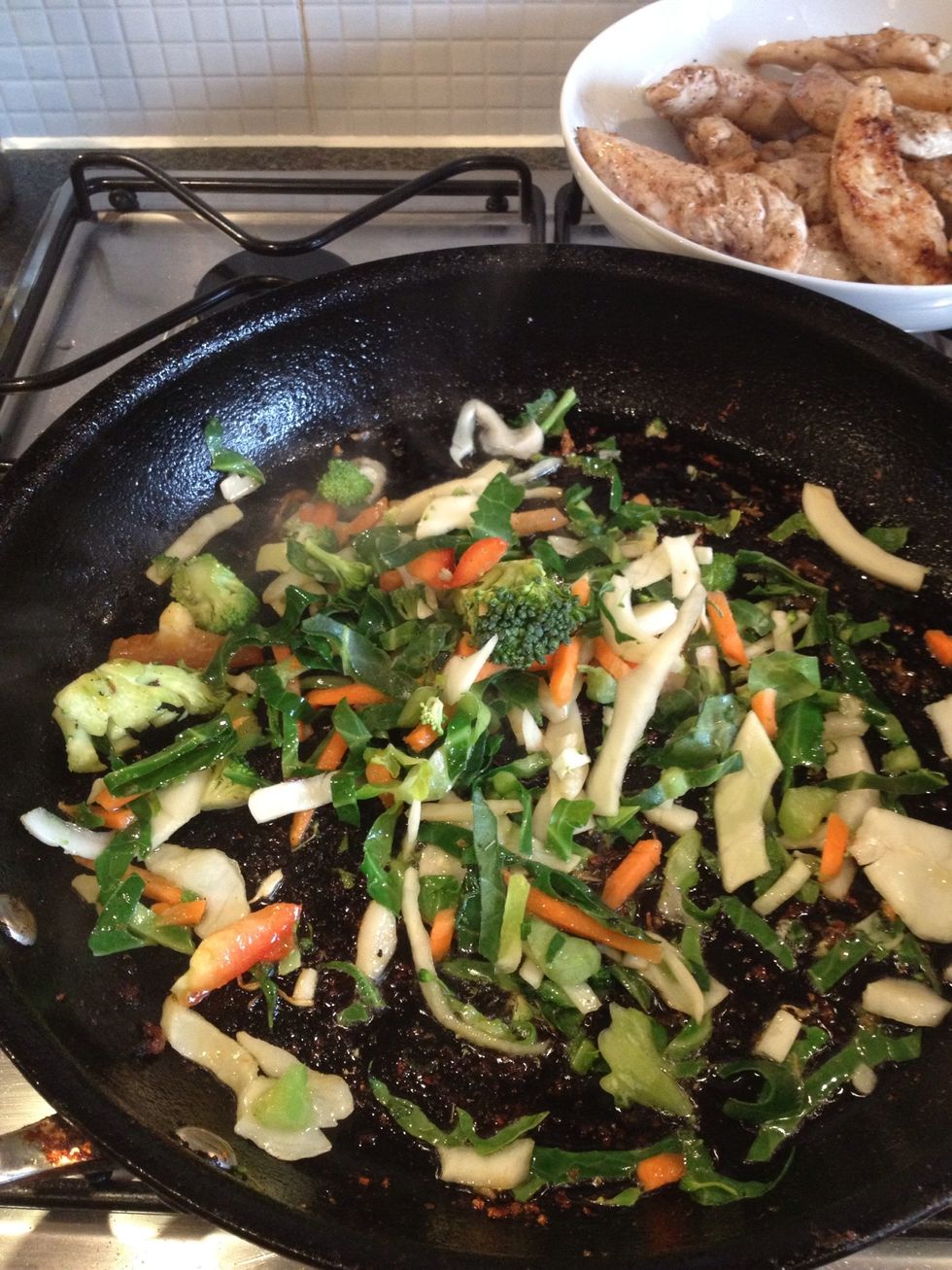 In the remaining oil add around half a bag of Chinese stir fry vegetables and cook in a medium heat for around 3 to 4 minutes. Bags of stir fry vegetables are available from most supermarkets.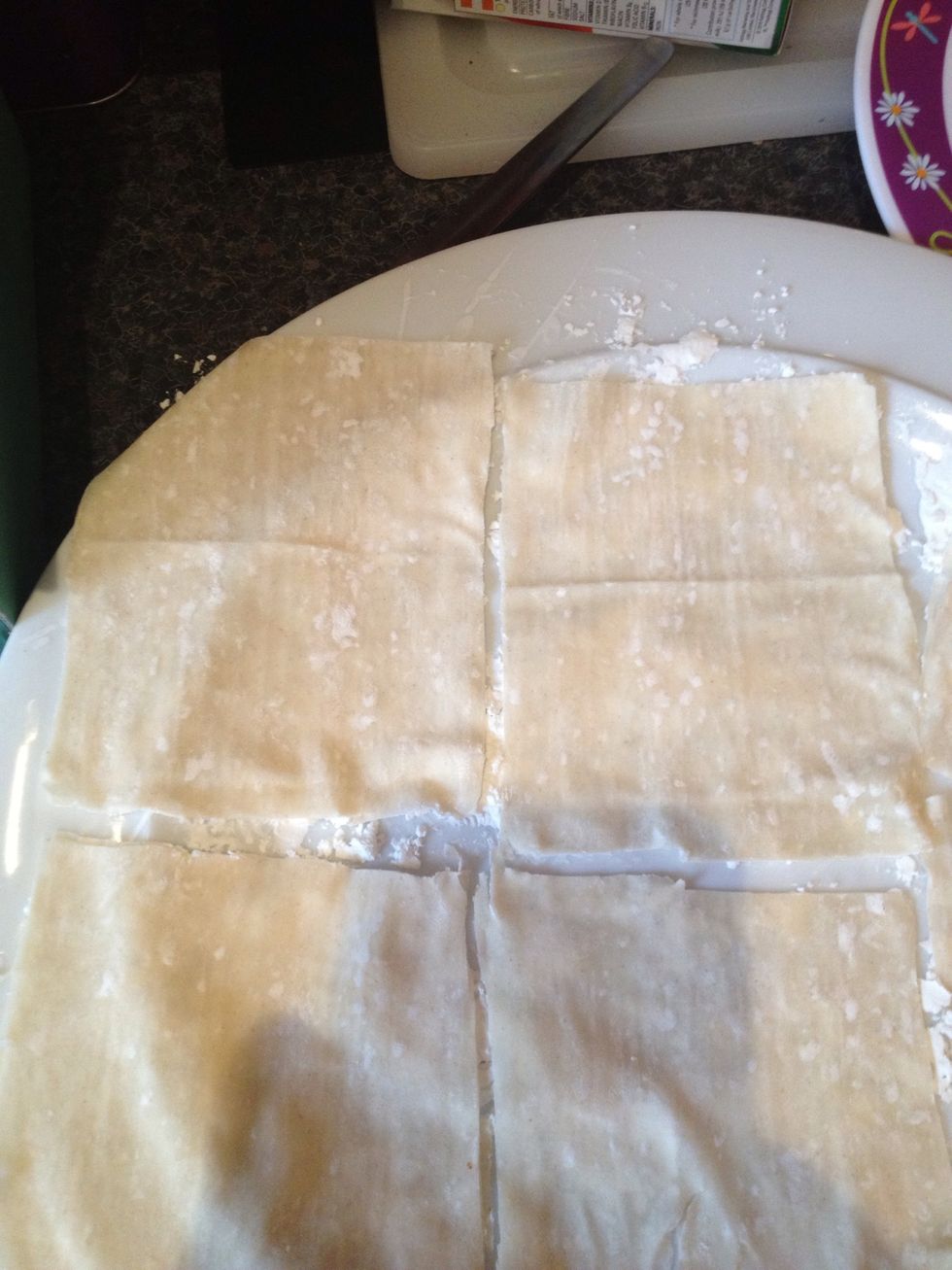 Layout a filo pastry sheet on a surface lightly dusted with corn flour. Then lightly dust the top of the sheet and cut into 4 to 6 squares depending on size of sheet.
Now place a piece of your cooked chicken in the middle of each square and then spoon over some of the stir fried vegetables.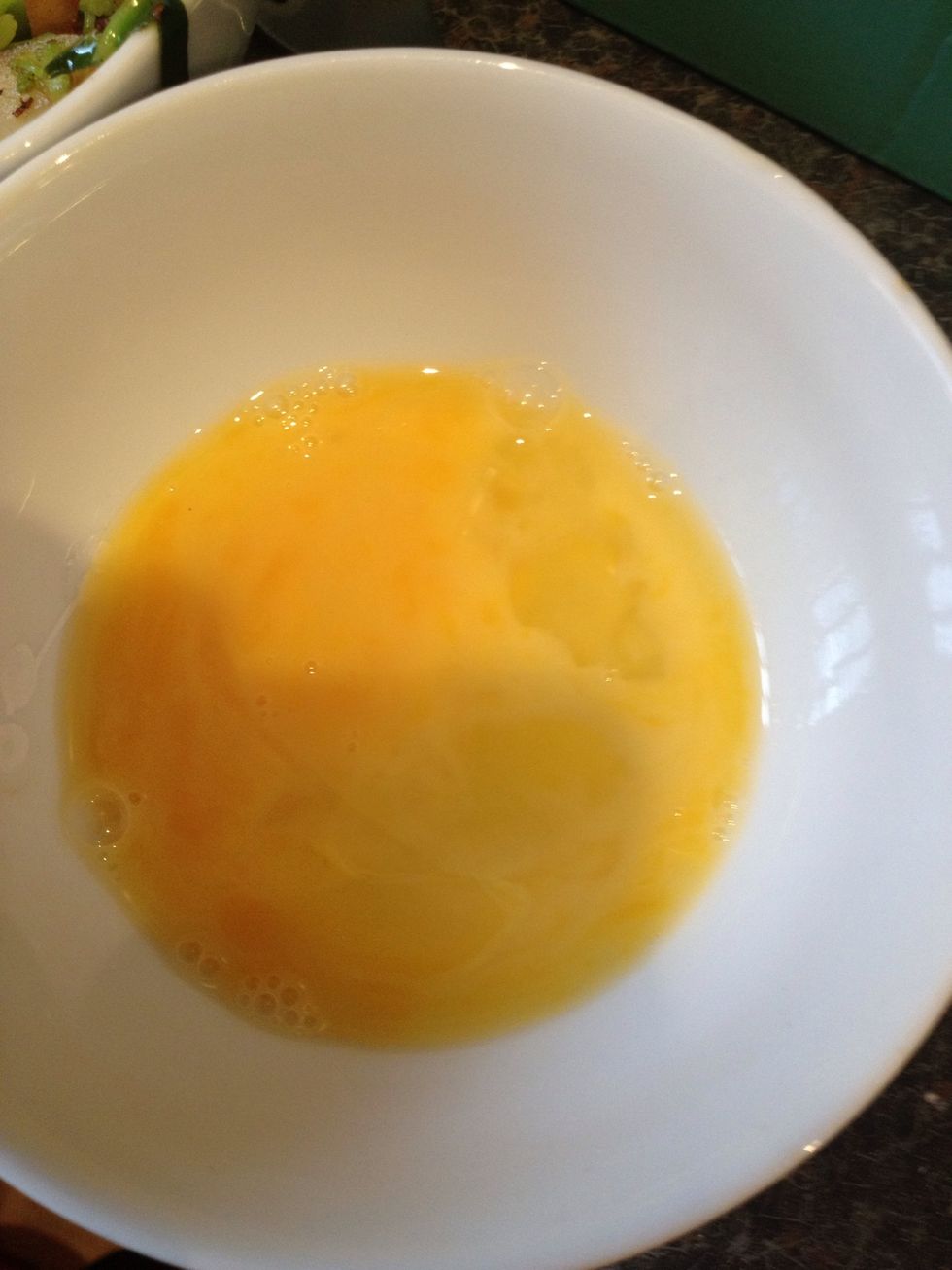 Lightly beat 1 egg in a bowl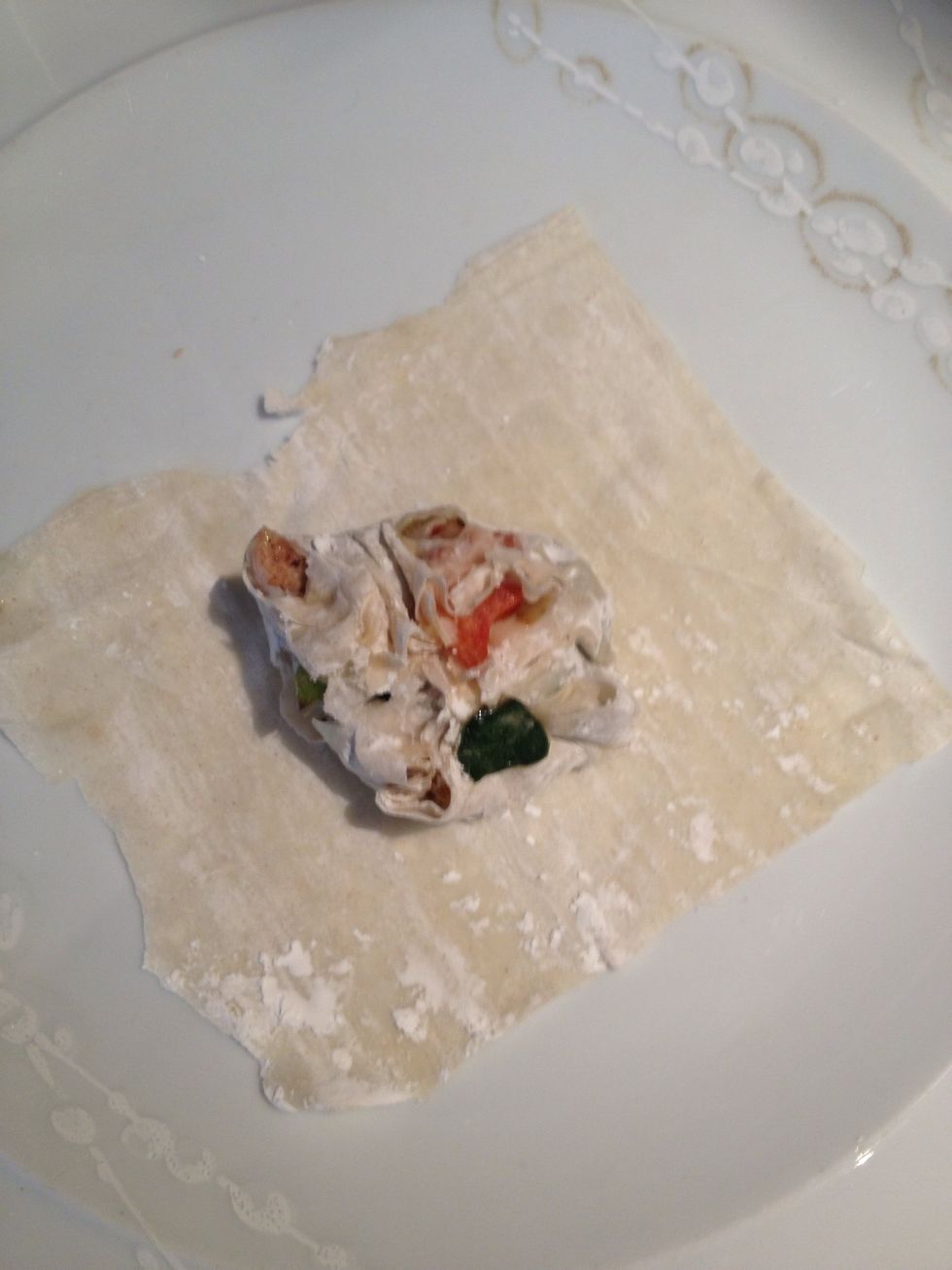 Dip your finger tips in the egg and squish your chicken, veg and filo into a rough ball. Create more squares from the filo pastry and then place your squishy ball into the middle of the filo squares.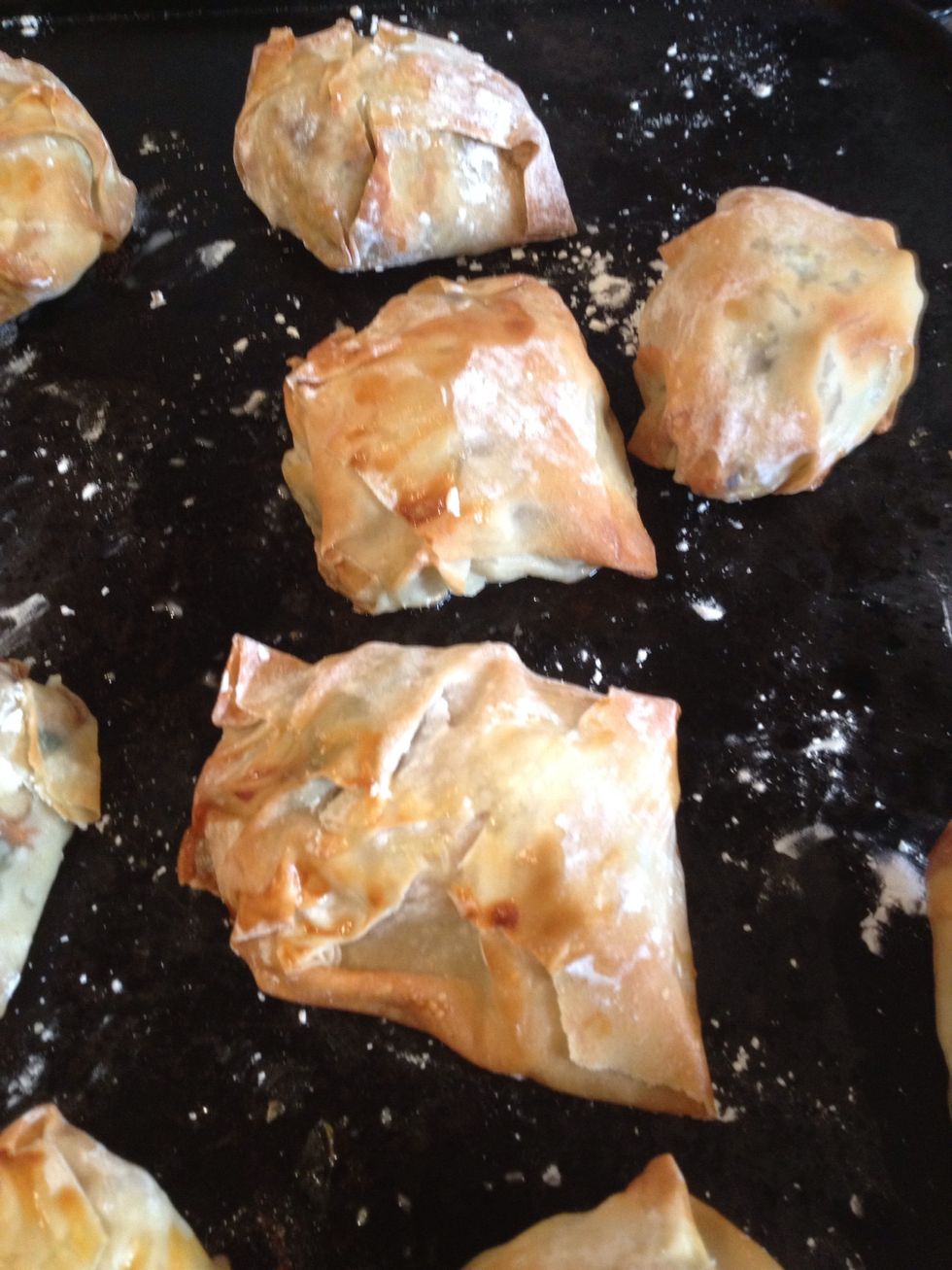 Fold over the corners of the filo square and dab the top of the pastry to help seal the parcel. Now place the parcels on a lightly dusted baking tray and cook for 17mins at 200c.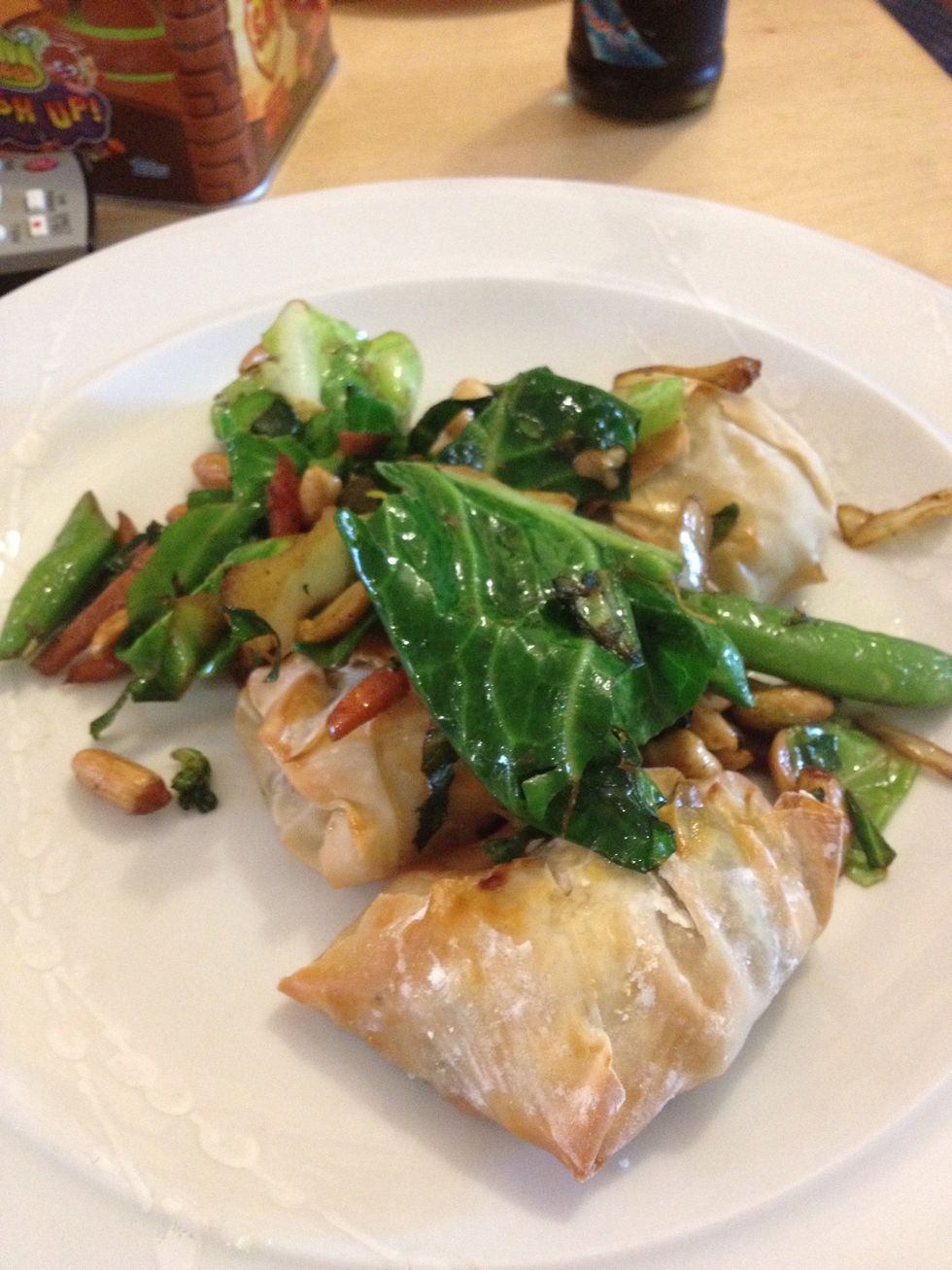 About 5mins before the parcels finish, fry some more veg this time with a sprinkling of peanuts and then add to the plate when parcels are ready to serve as per picture above! Simple & delicious! :)
Wok or frying pan
Tablespoons of walnut oil or other cooking oil
500g sliced chicken breasts
3 or 4 sheets filo pastry
Bag of Chinese stir fry vegetables
Bag of peanuts
Salt, pepper & chinese 5 spice
Corn flour for dusting