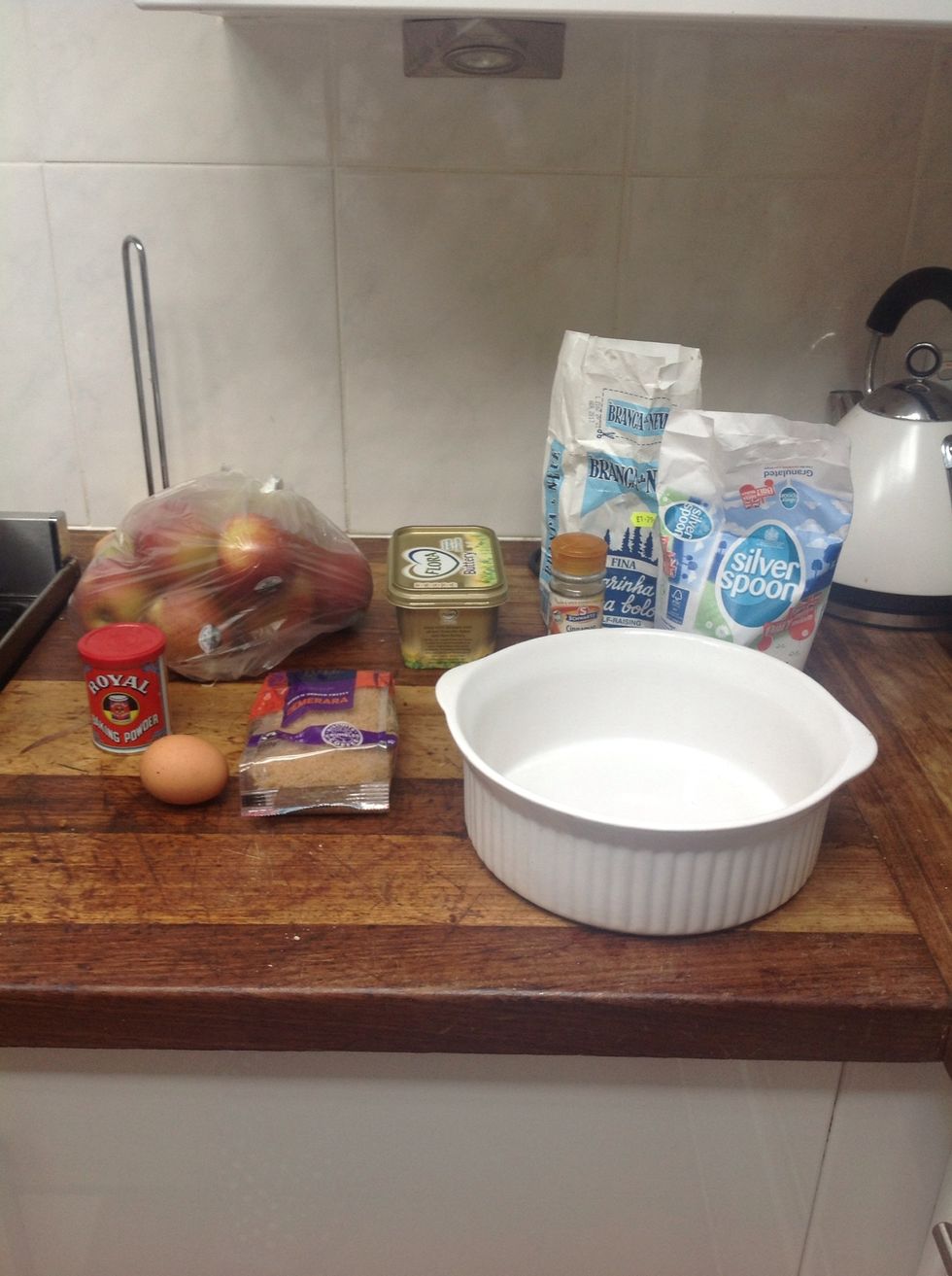 The ingredients
Preheat the oven to 200 degrees Celsius
Grab the melted butter and 1dl of sugar. Whisk them together.
In another bowl add the egg, flour and baking powder. After whisking these ingredients, add this mixture to the butter/sugar mix.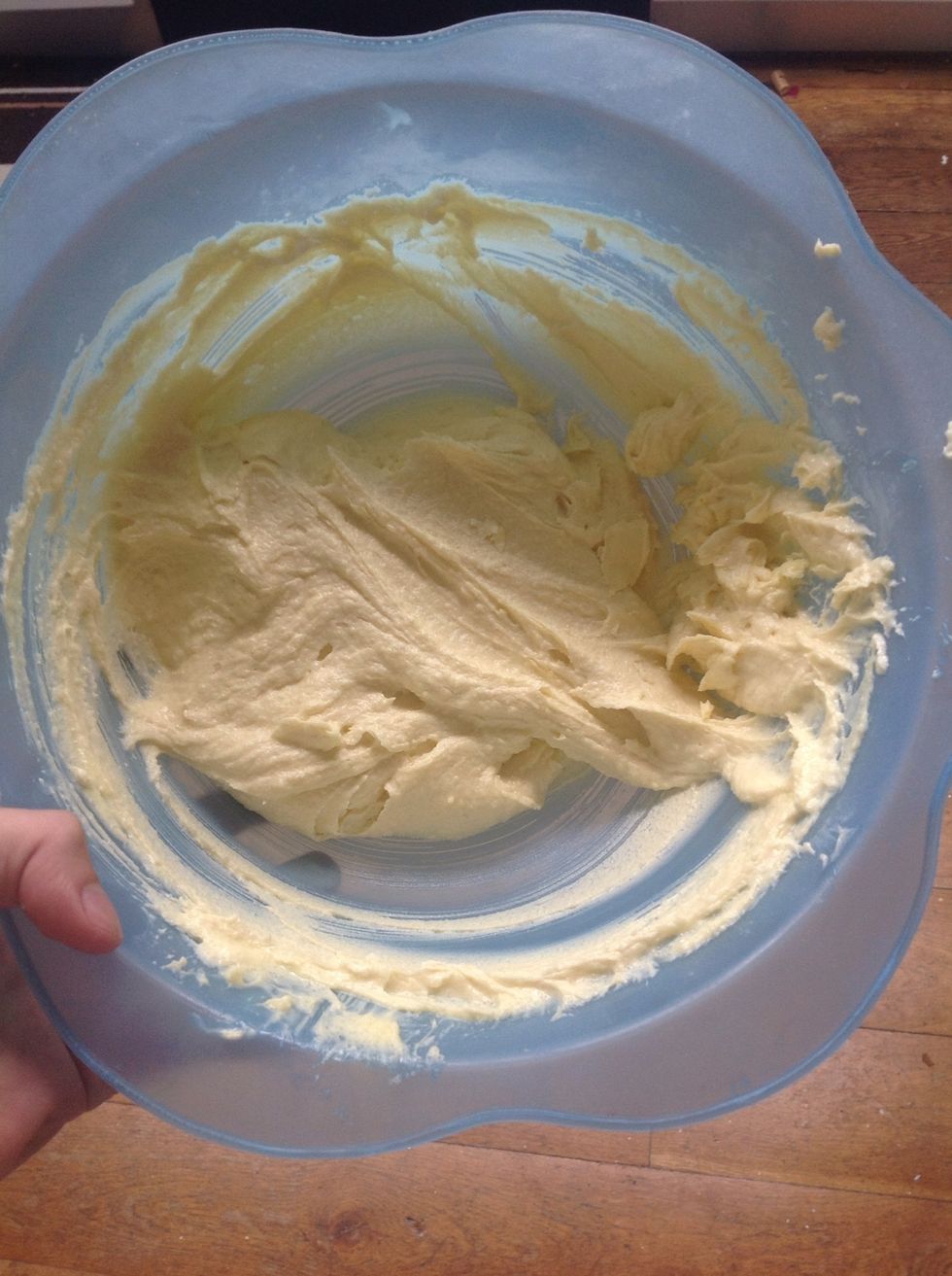 It should look like this
At this point I like to leave the dough in the fridge for about 10 minutes whilst I prepare the apples.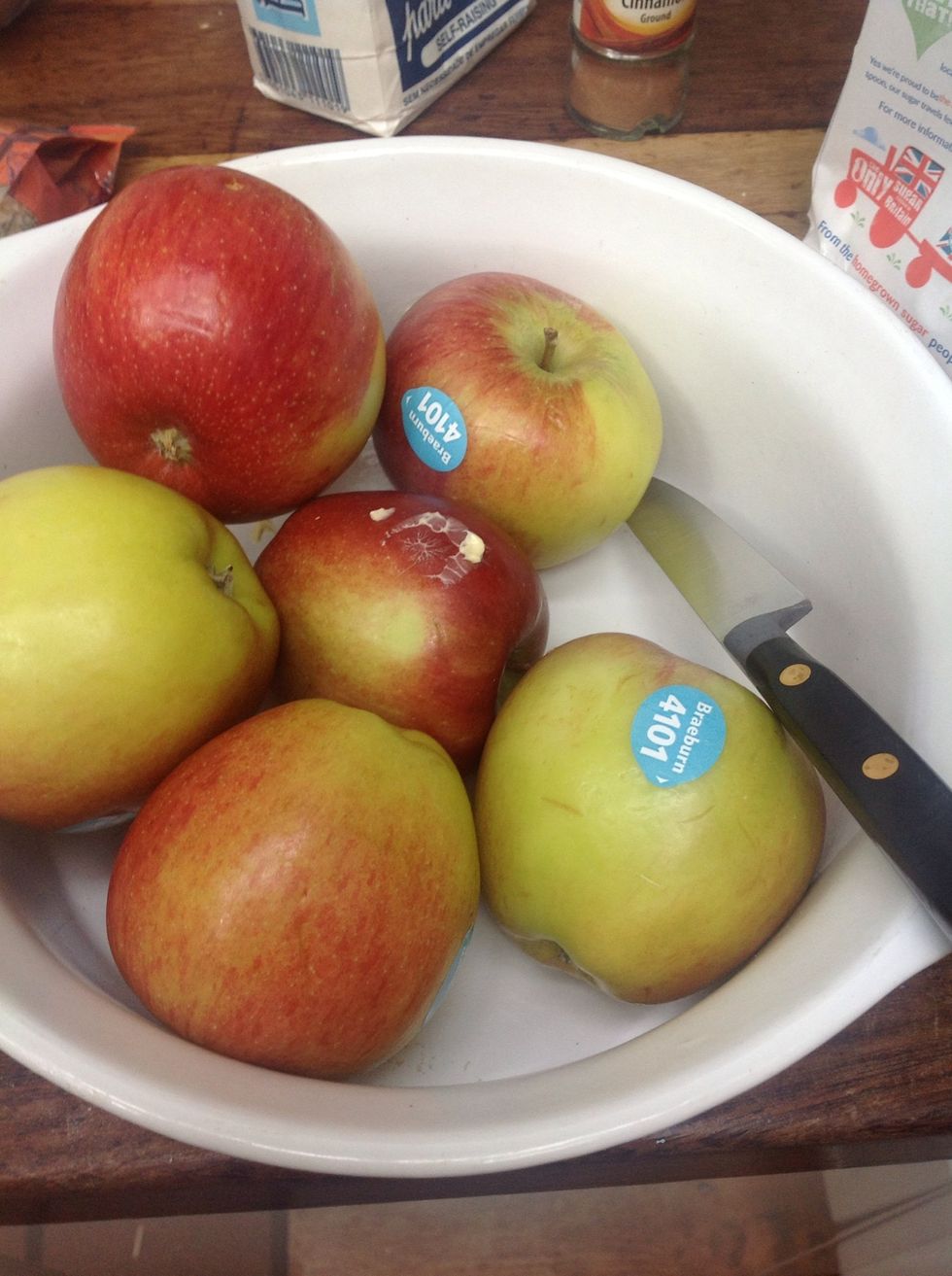 Peal the apples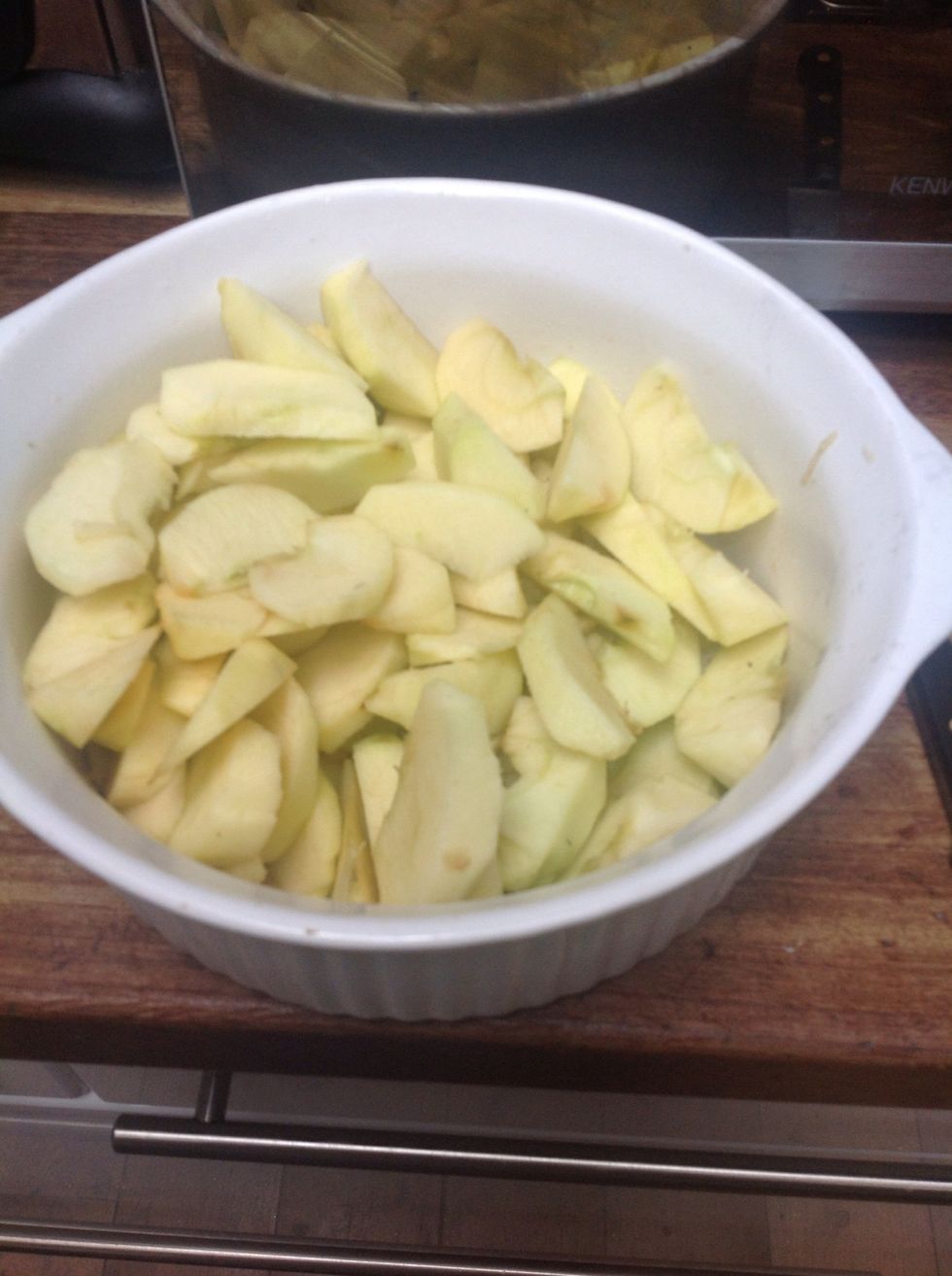 It should be cut like this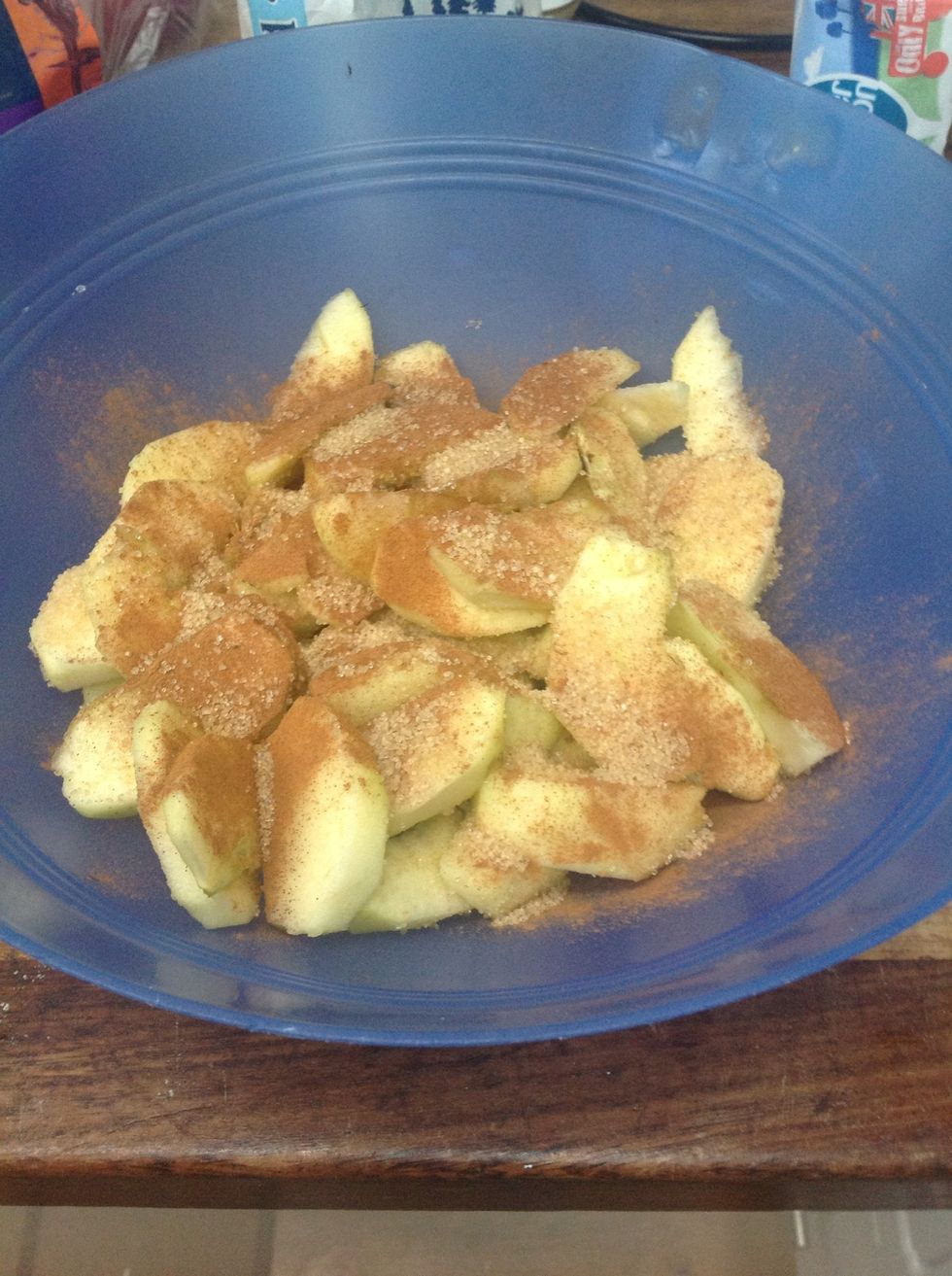 Sprinkle some cinnamon and brown sugar on them.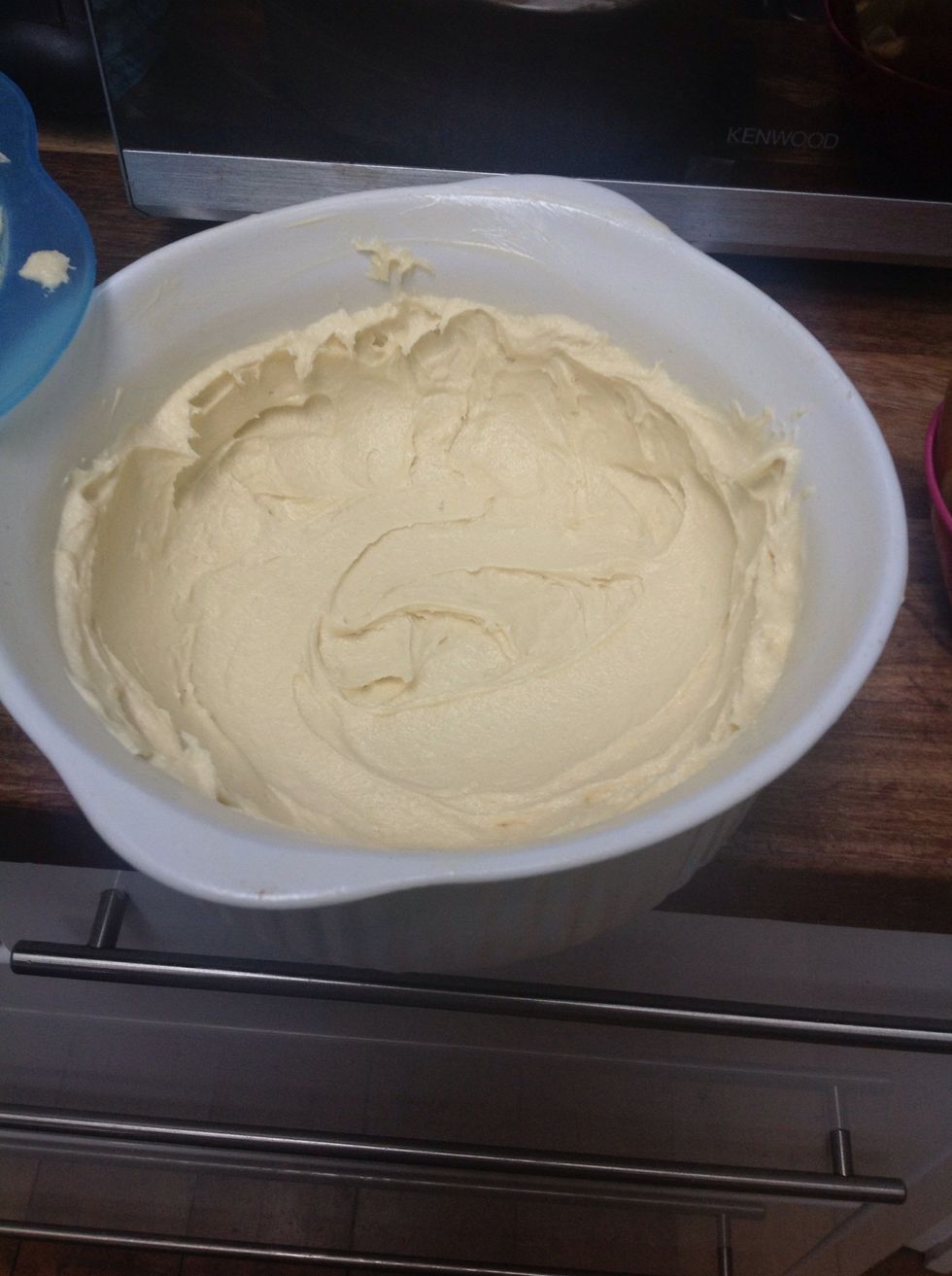 Butter the tray, place the dough to the centre and spread it towards the edges. Leave some dough to the side for later.
Take your apples and pour them into the tray, then take the little bit of remaining dough and place them randomly on top of the apples.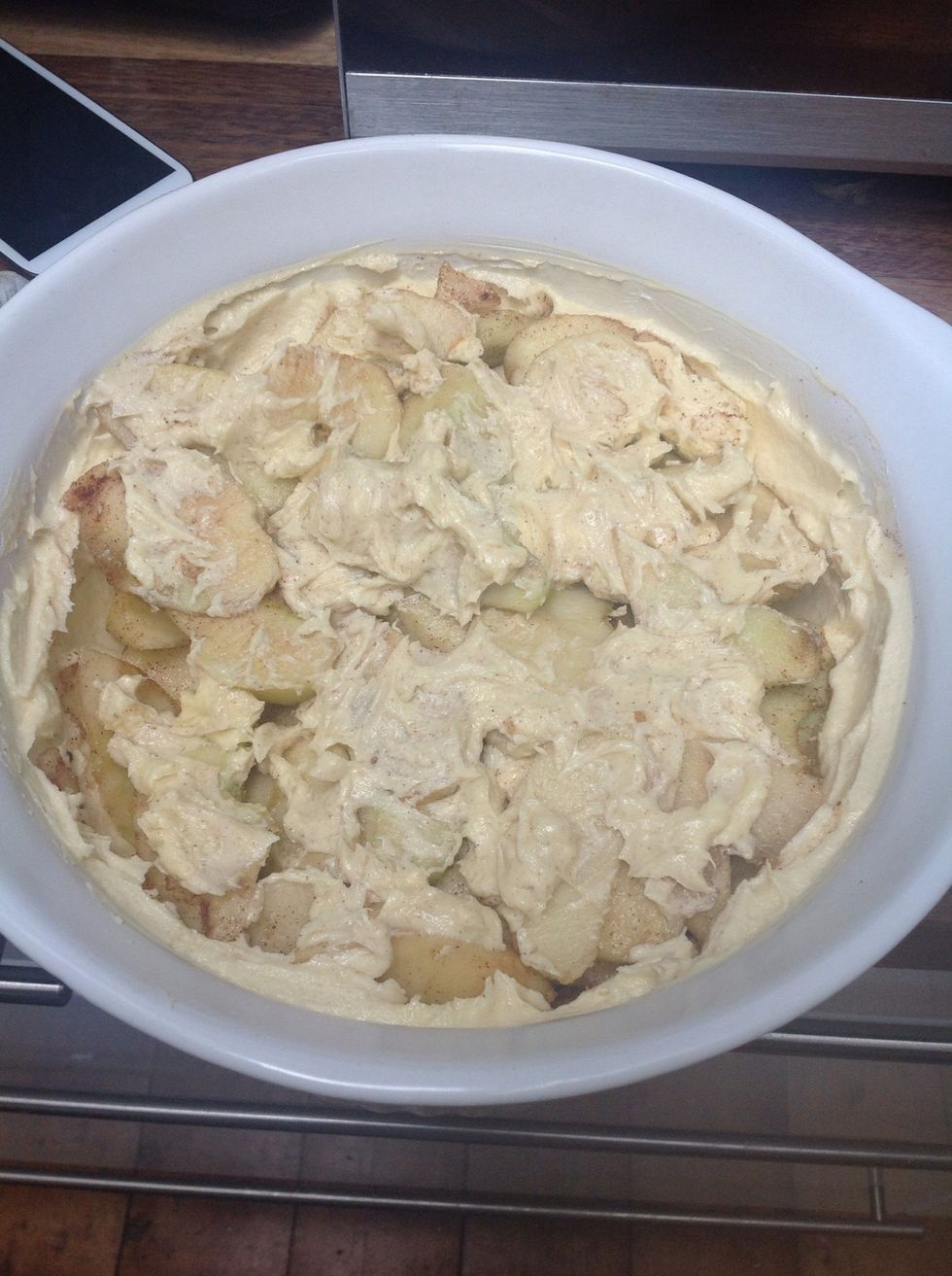 Like so
Put your pie into the oven for about 45 minutes.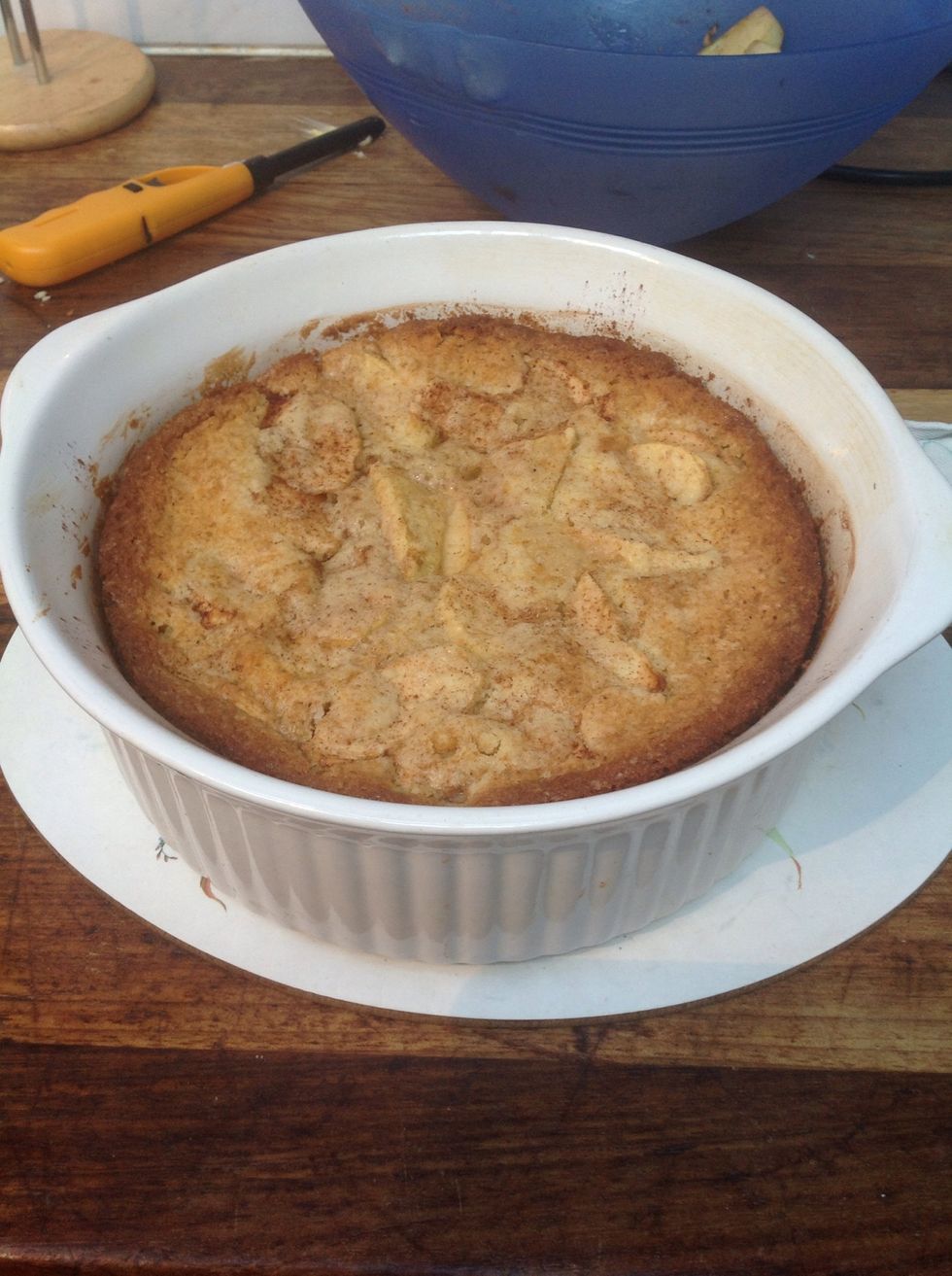 After taking it out, let it sit for at least half an hour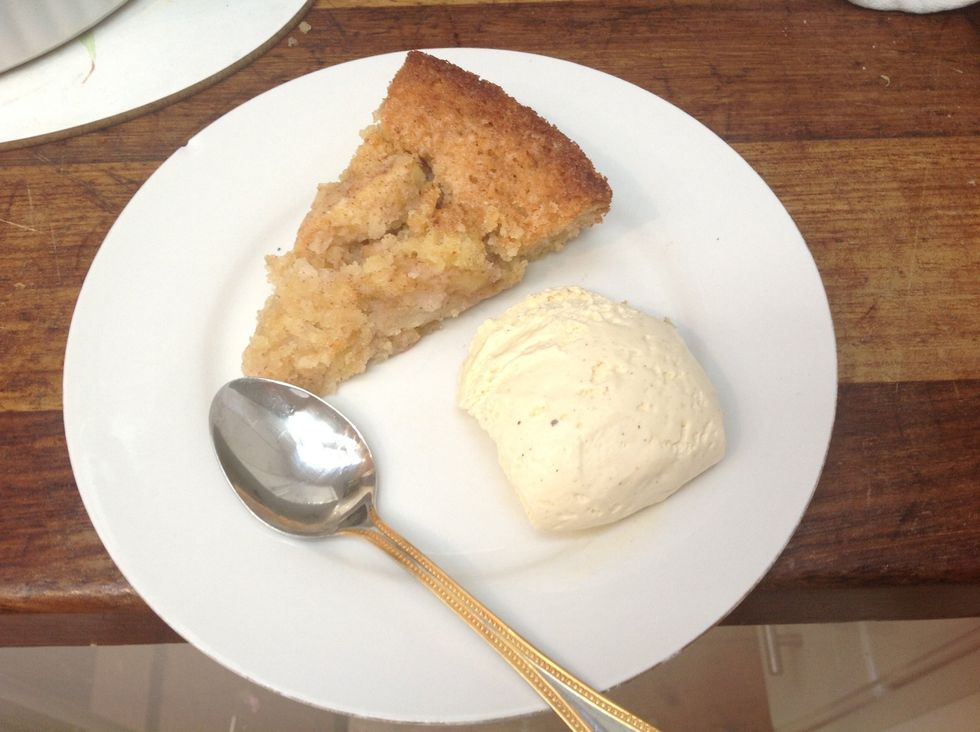 You can also replace the apples with blueberries or any other fruit you might like, eat with ice cream or custard ENJOYYYY :)
6.0 Apple
Cinnamon
Flour (3dl)
Sugar (1,5dl)
Brown sugar
150.0g Butter
1.0 Egg
1.0Tbsp Baking powder