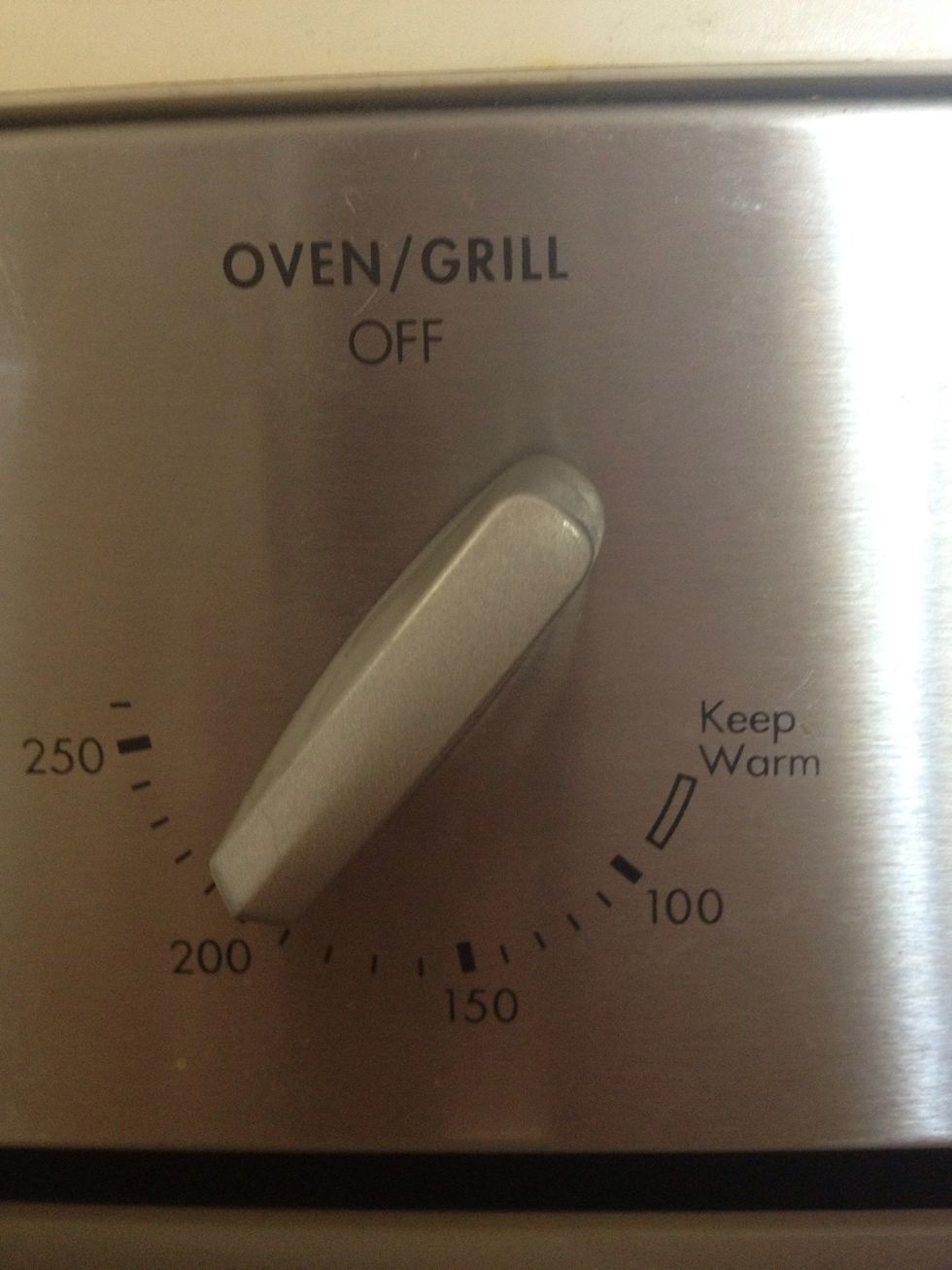 Pre-heat oven to 200 degrees celsius.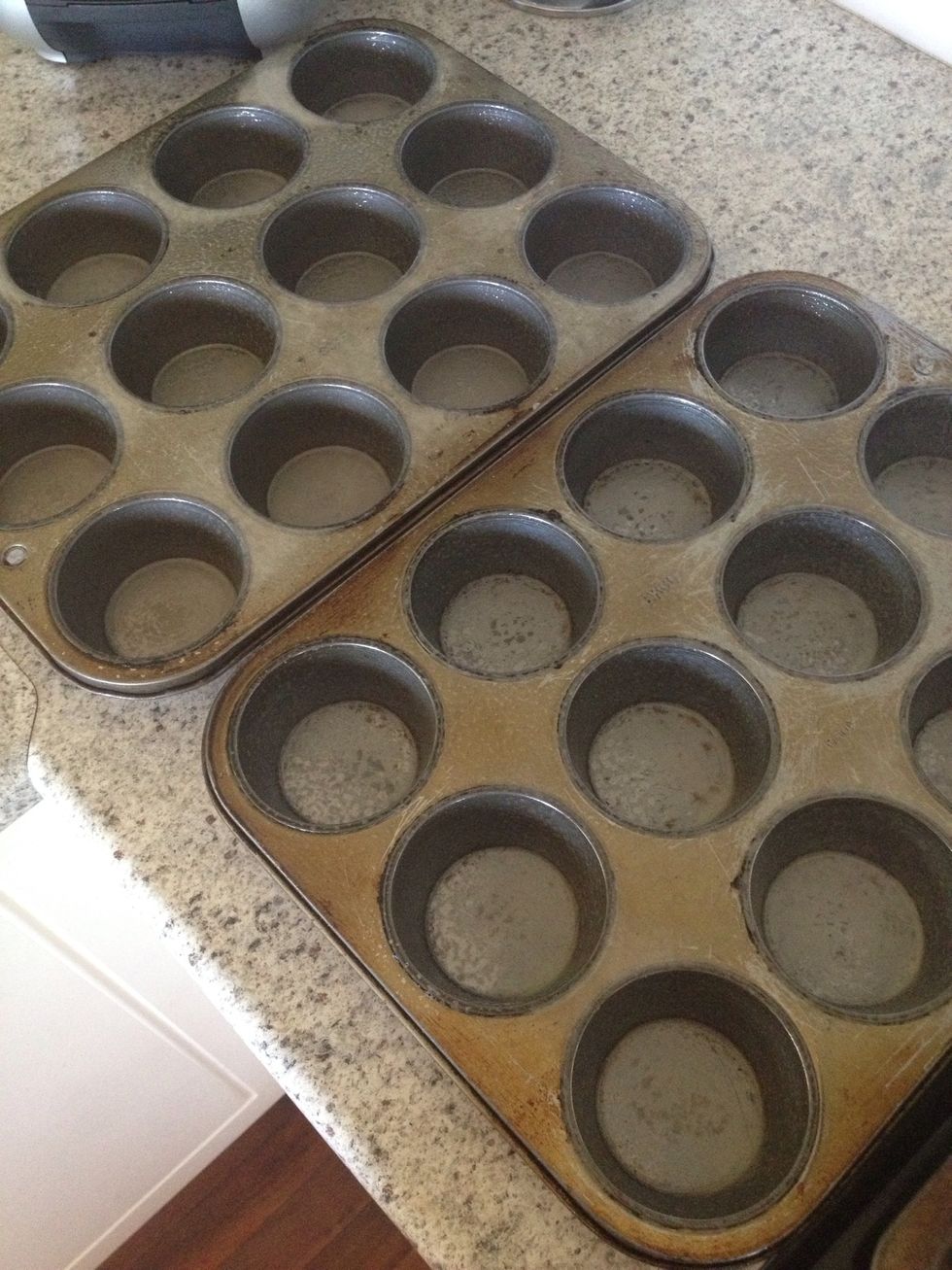 Grease 2 muffin tins.
Make sure your pastry is defrosted, then cut into thirds both ways, to make 9 even squares. Do this to both sheets.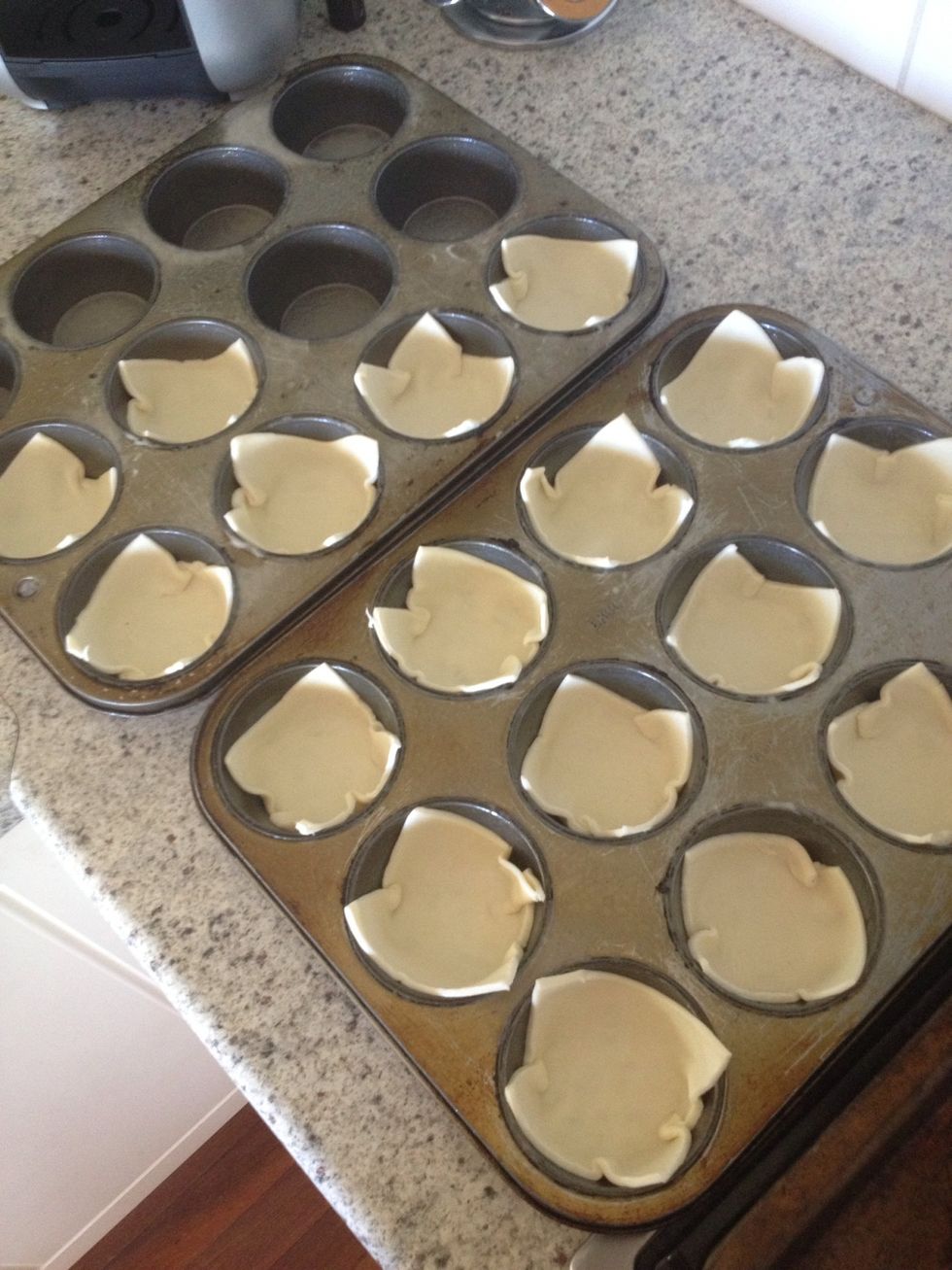 Place 1 pastry square into each hole in the muffin tin. Make sure to push it right to the edges so there's no air bubbles. It should look like this.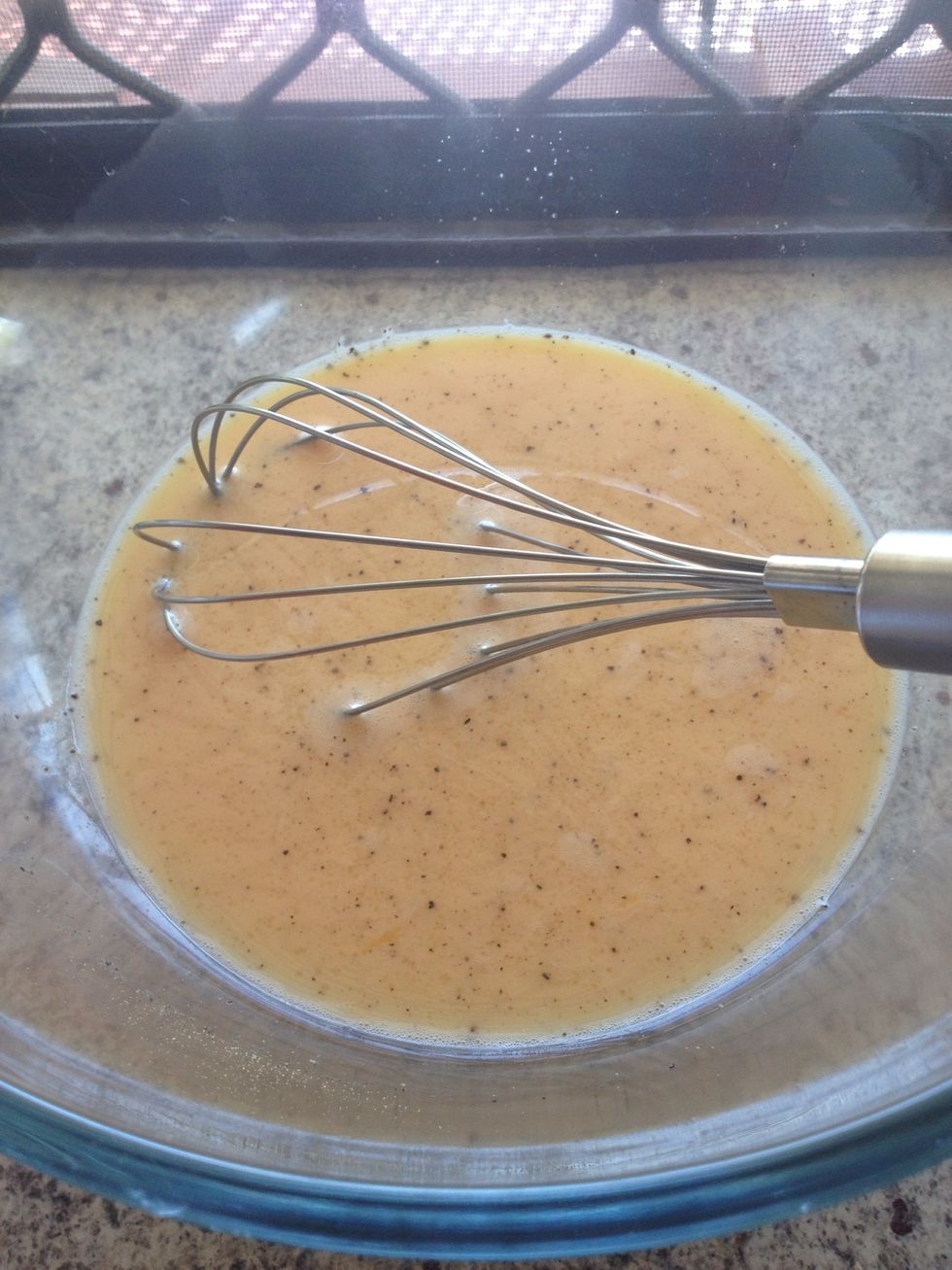 Now for the filling. Put the eggs, milk and salt and pepper (to your liking) in a large bowl and whisk away until combined.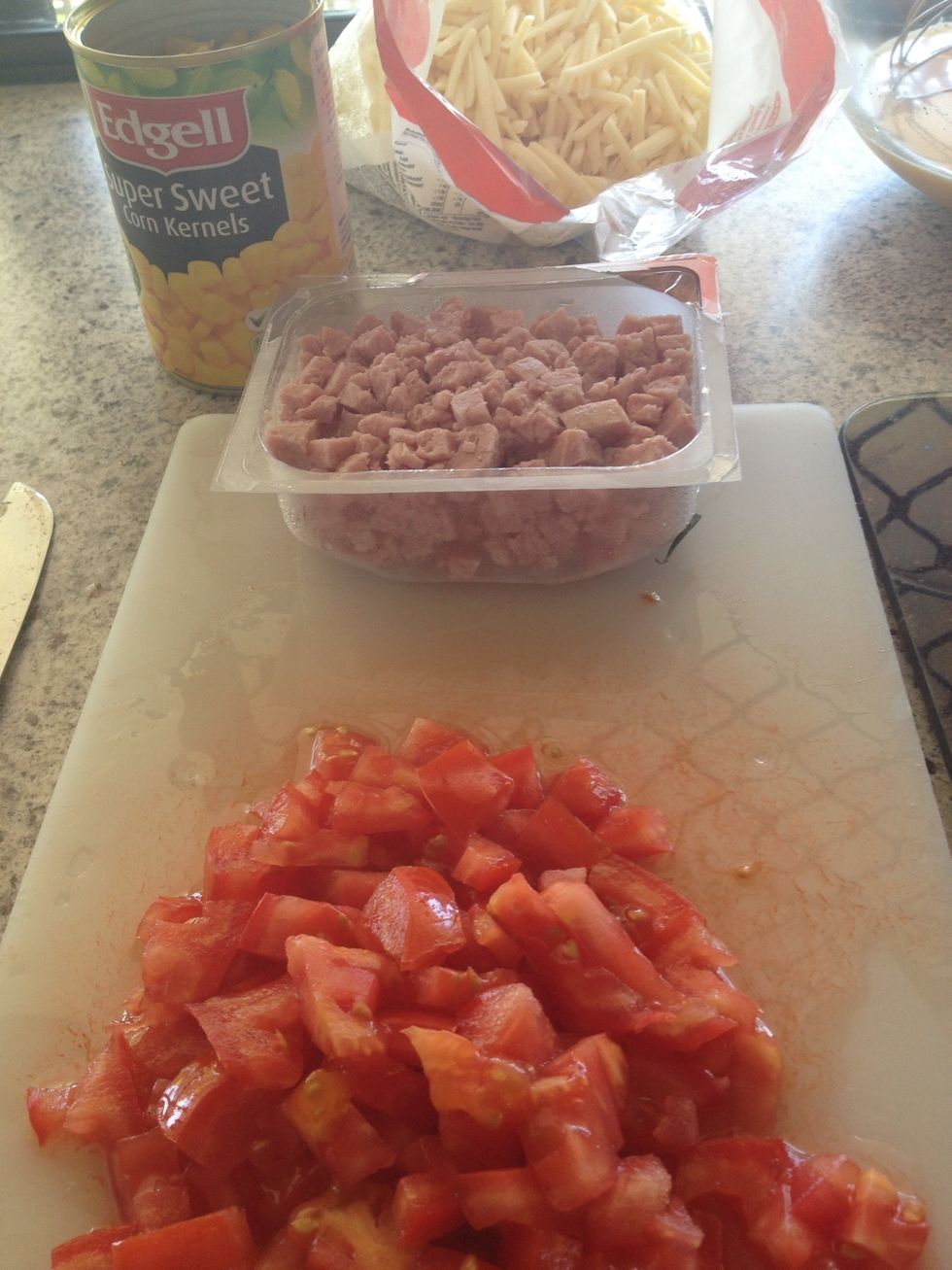 Prepare all the ingredients for the filling.
Add the tomato evenly to each pastry case...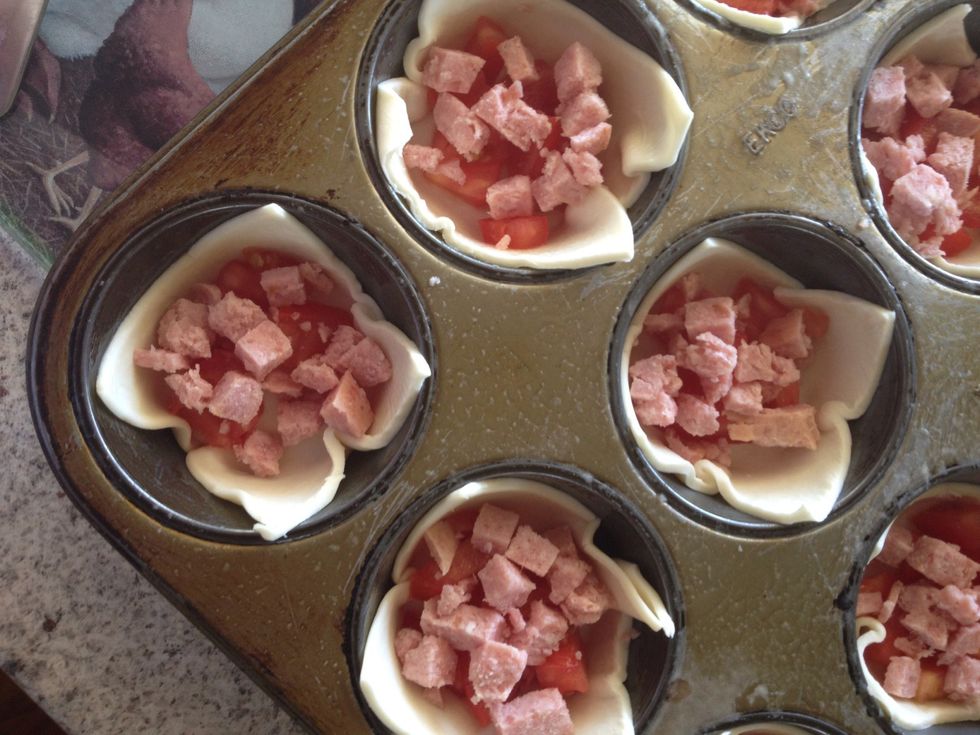 Repeat with the bacon...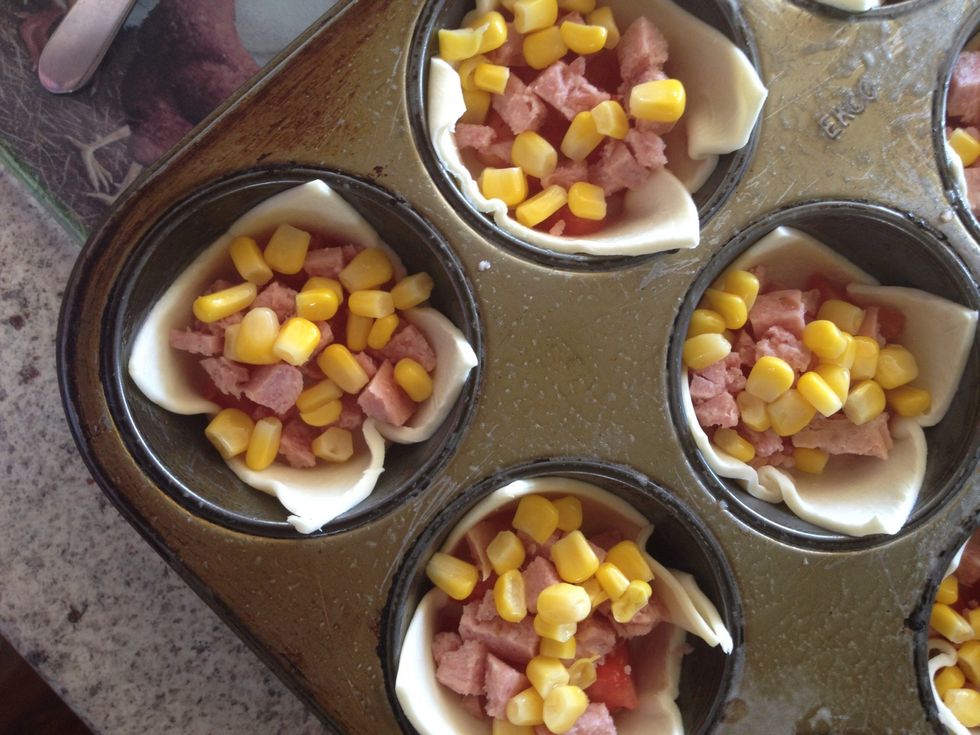 And the corn.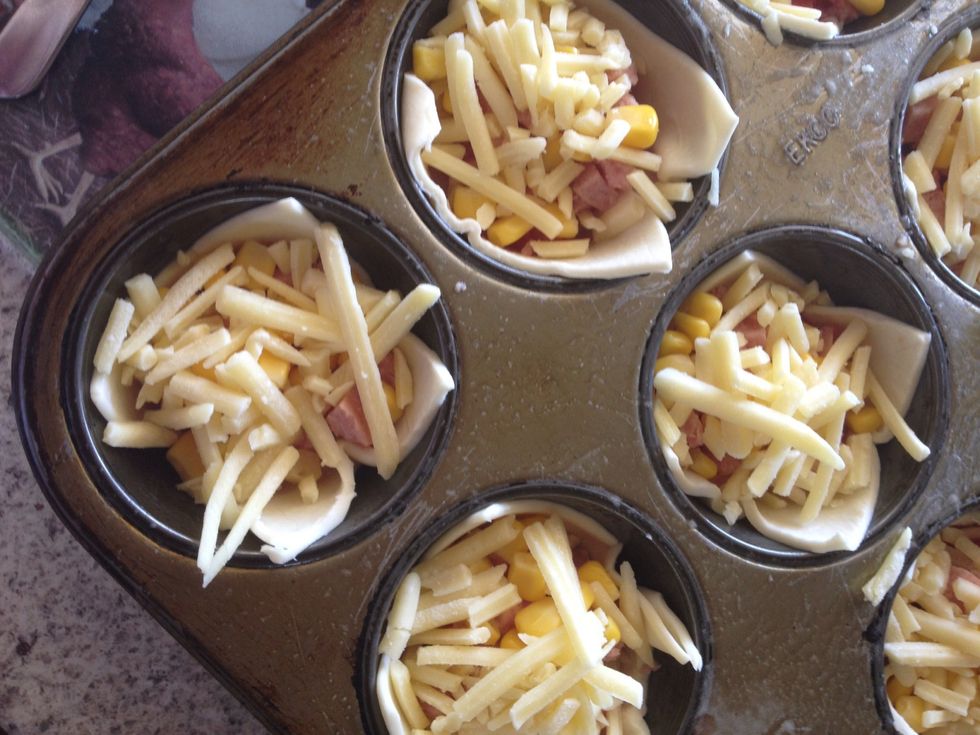 Next, the cheese. As much as you like. (I LOVE cheese.)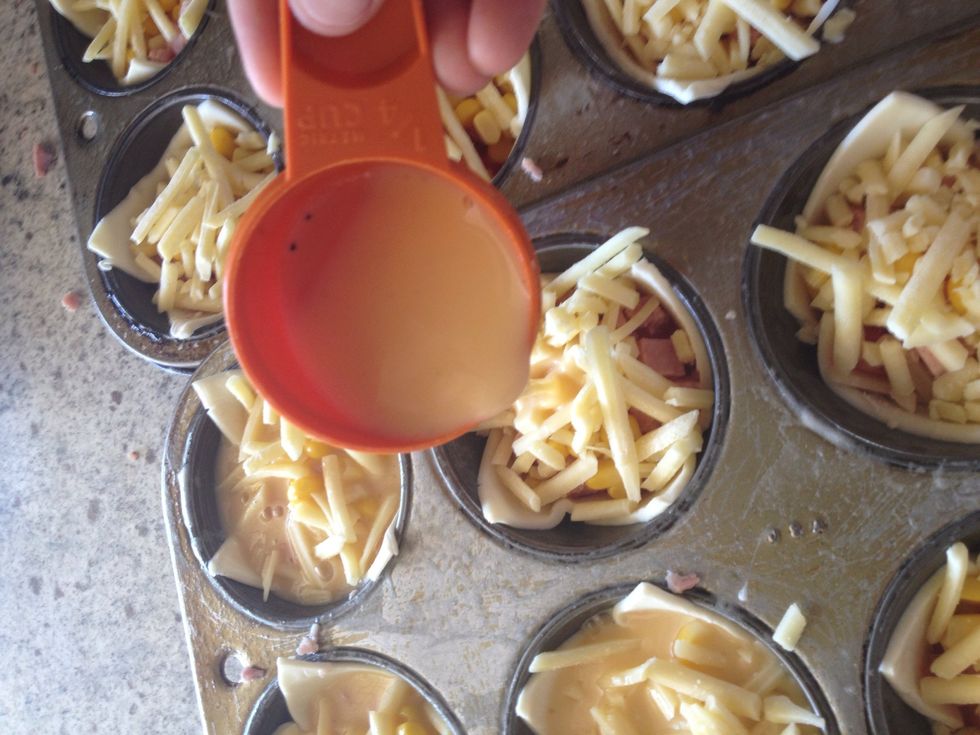 Now use a small cup (I use a quarter cup) to pour the egg mixture over the ingredients. Use just enough to almost cover the ingredients (remember it will rise).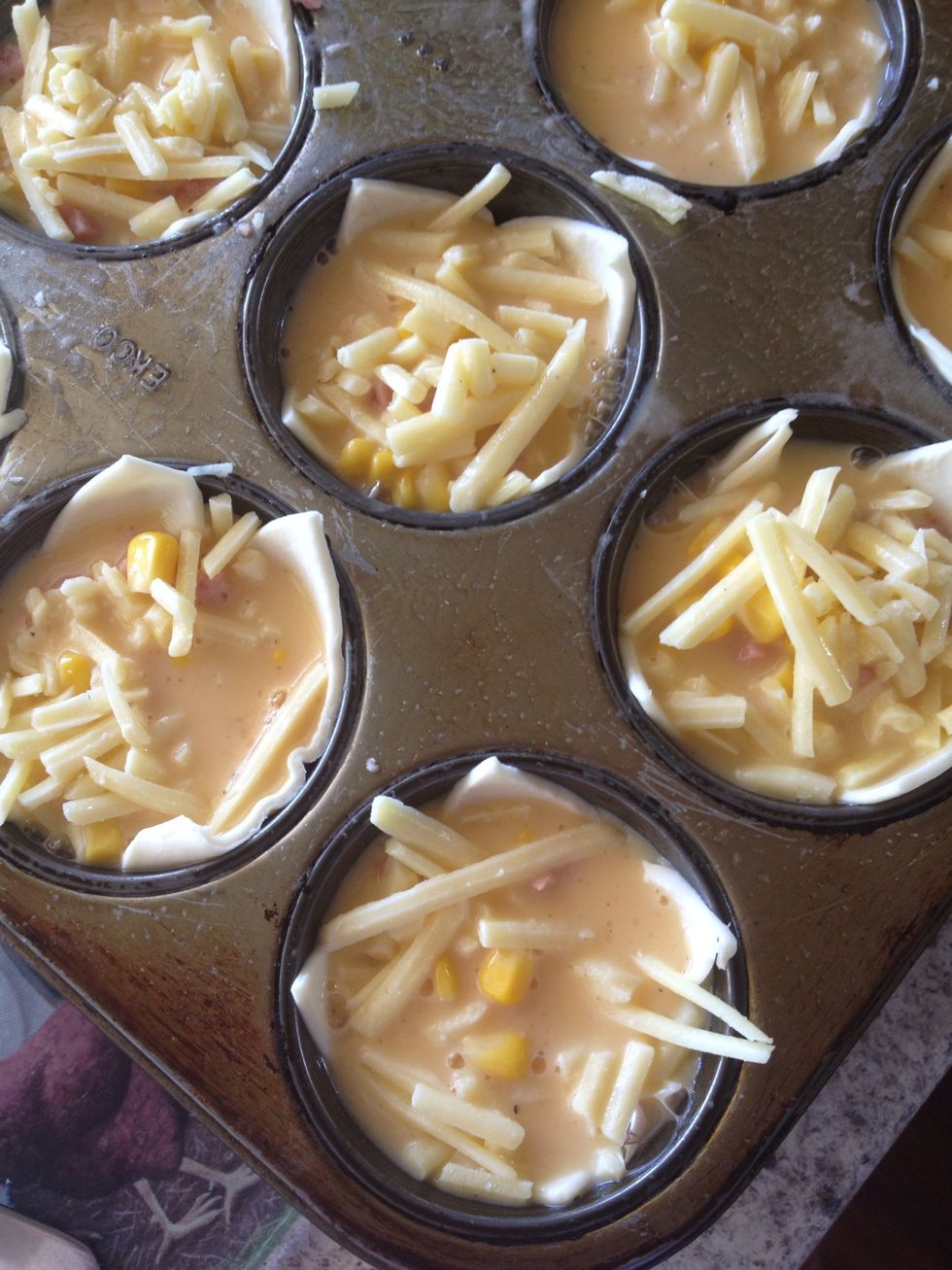 They should now look like this.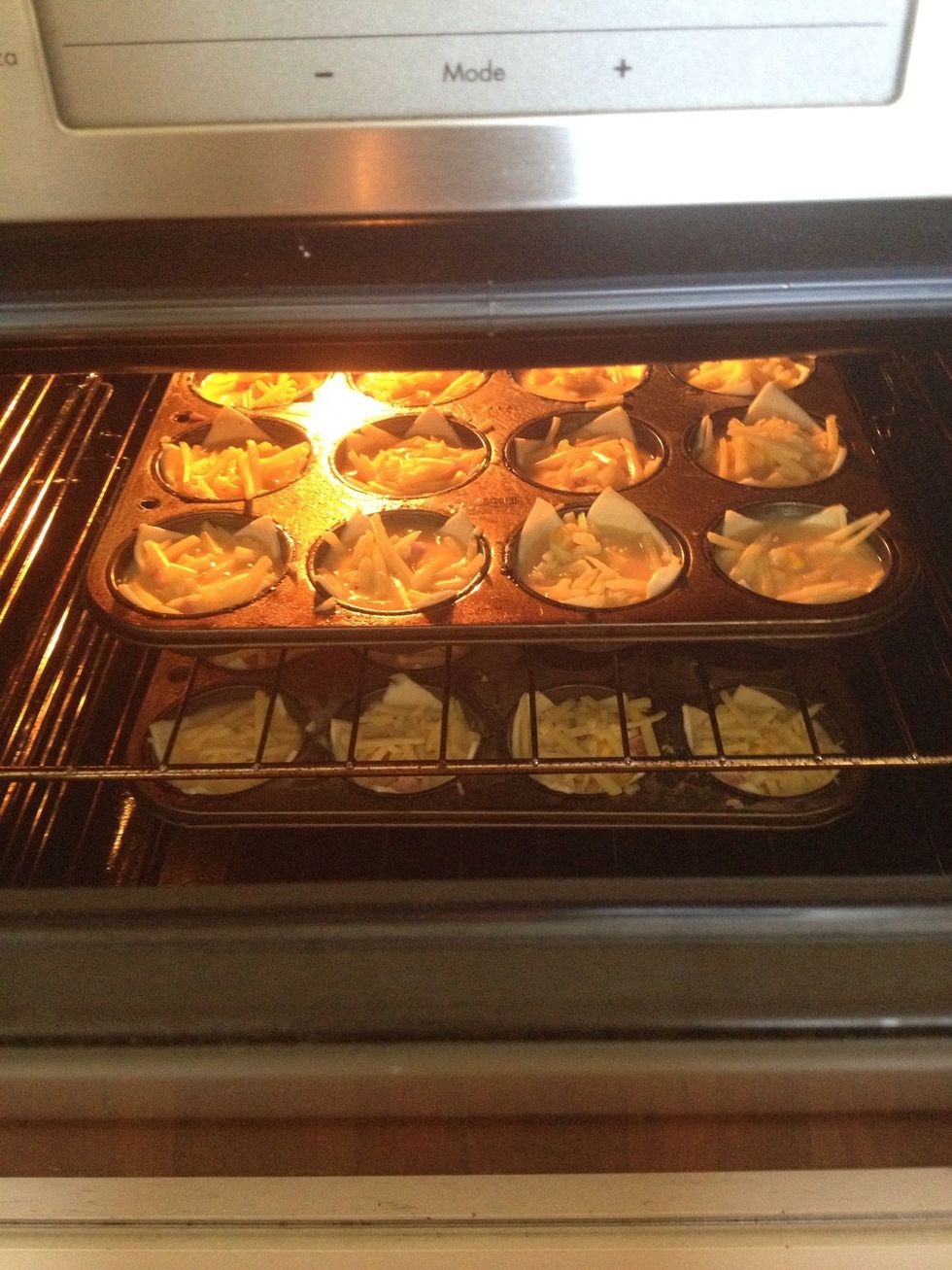 Put them in the oven for about 30 minutes, or until golden on top. Use a skewer to test if they are cooked through.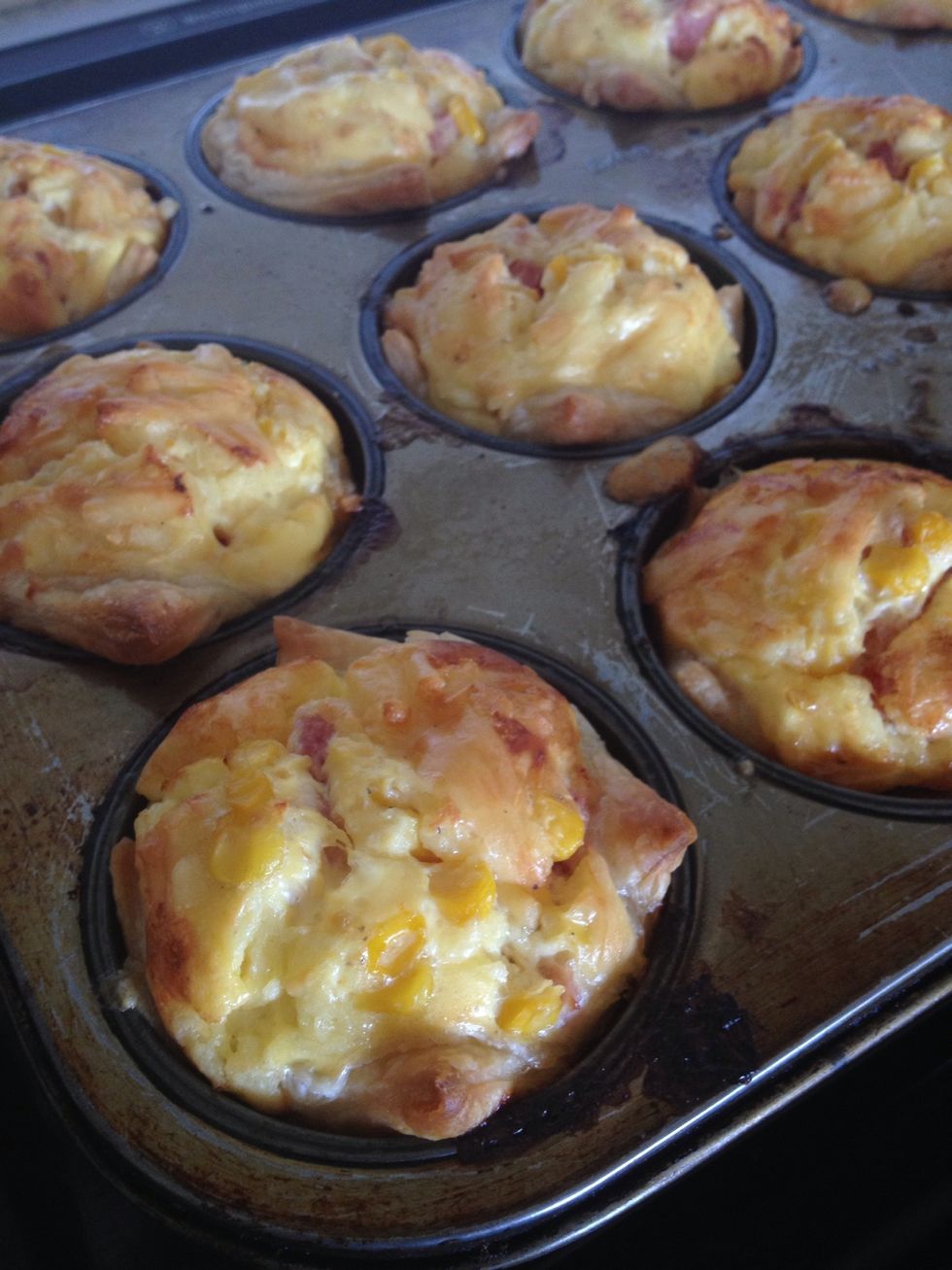 When you take them out they should look like this. Let them cool slightly then take them out of the tins and let them cool on a cooling rack.
Then you're done! 18 yummy quiches!
2.0 Puff pastry sheets
2.0 Tomatoes (diced)
150.0g Bacon (diced)
1.0 Can sweet corn kernels
Tasty cheese (grated)
6.0 Eggs
2.0c Milk
Salt
Pepper