These are quick and easy to throw together; a last minute idea I had for a 5th year old birthday party. This is great for both boys and girls.
25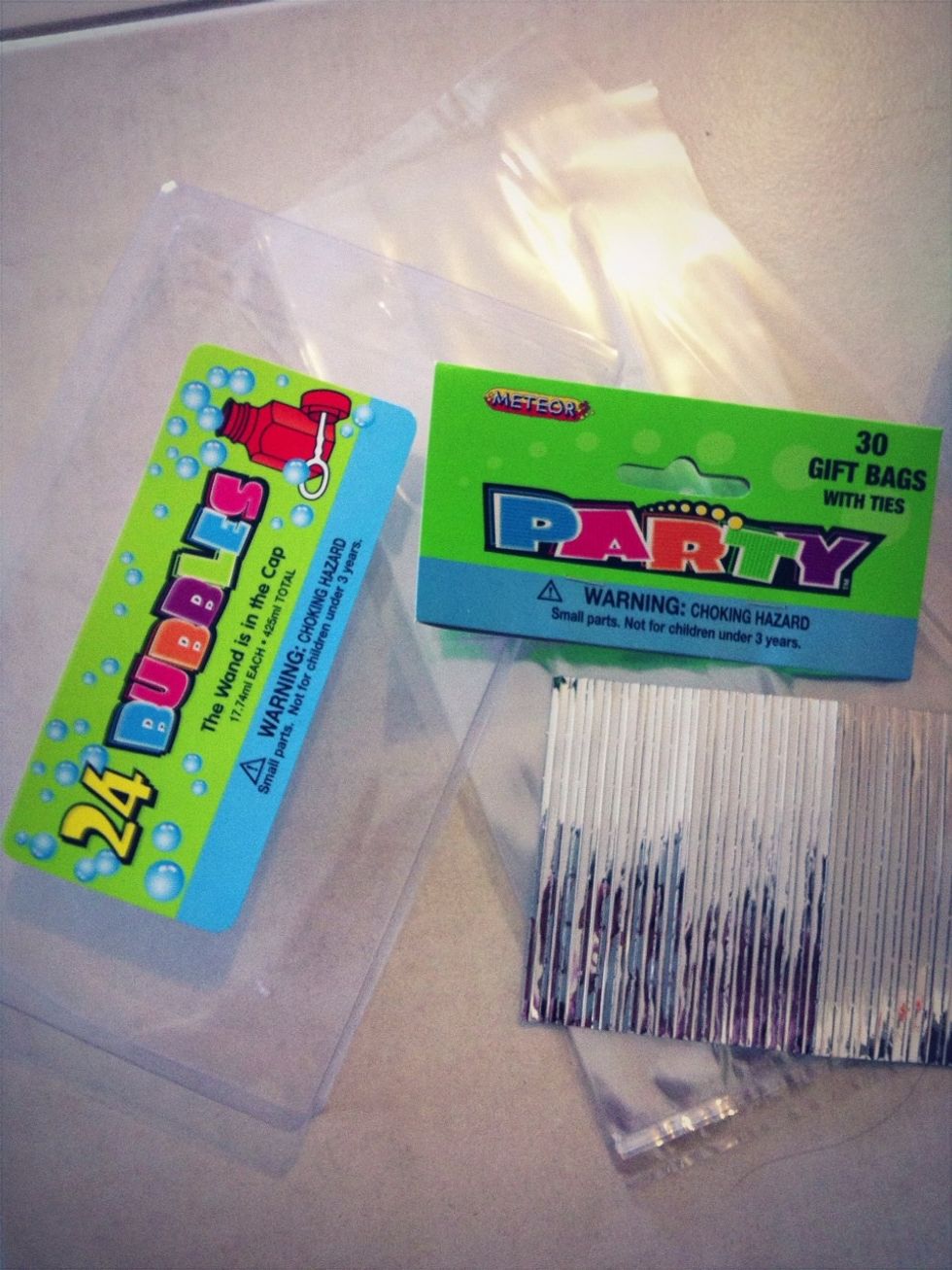 I used these party supplies, cheaper when in bulk and chose to use; bubble party favours multi colours, party bags and they come with twist ties.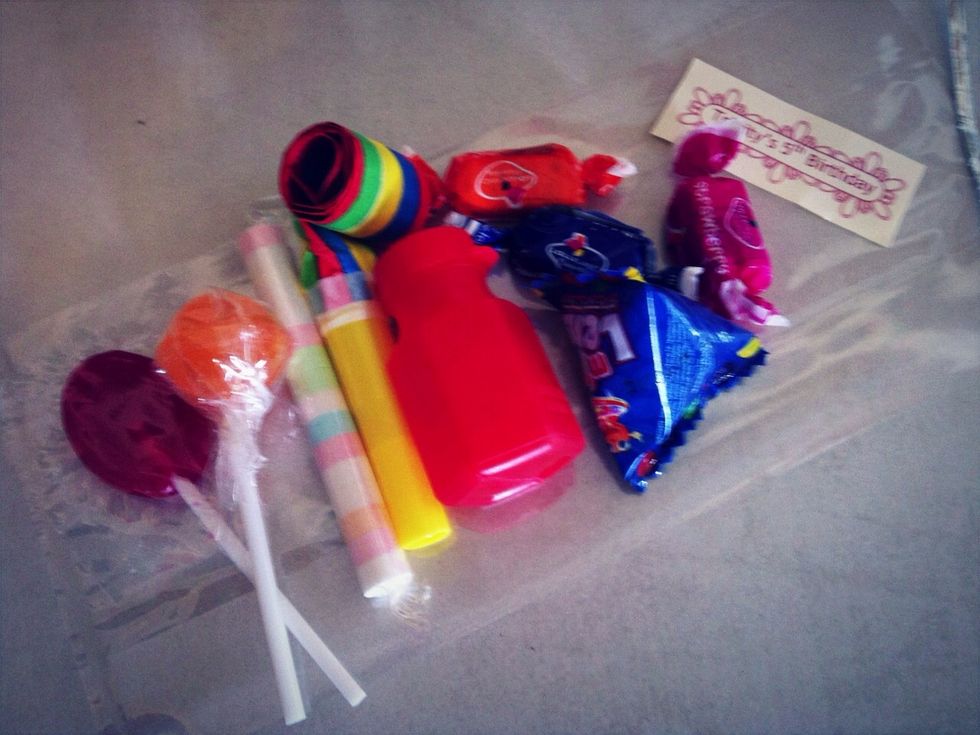 cheaper in bulk packs; flat &round lollipops (various colours & flavour), sherbet candy prepacks, blow out party favours (various colours), mini bubbles party favours (various colours) other lollies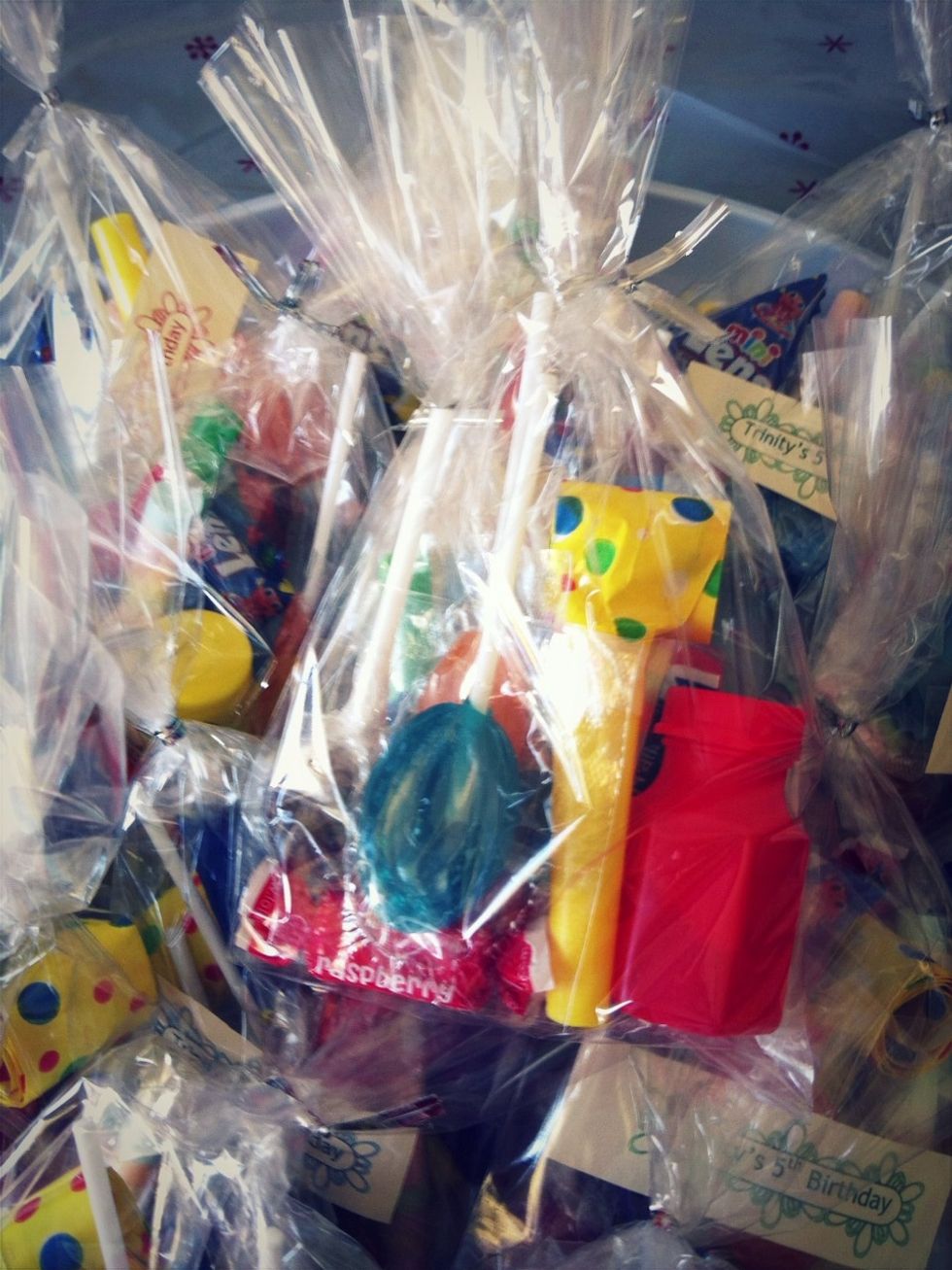 Put all items in bag & twist tie to secure. I also made little labels for each loot bag, using standard label templates, using red, green and blue ink, cut to size from A4 colour paper.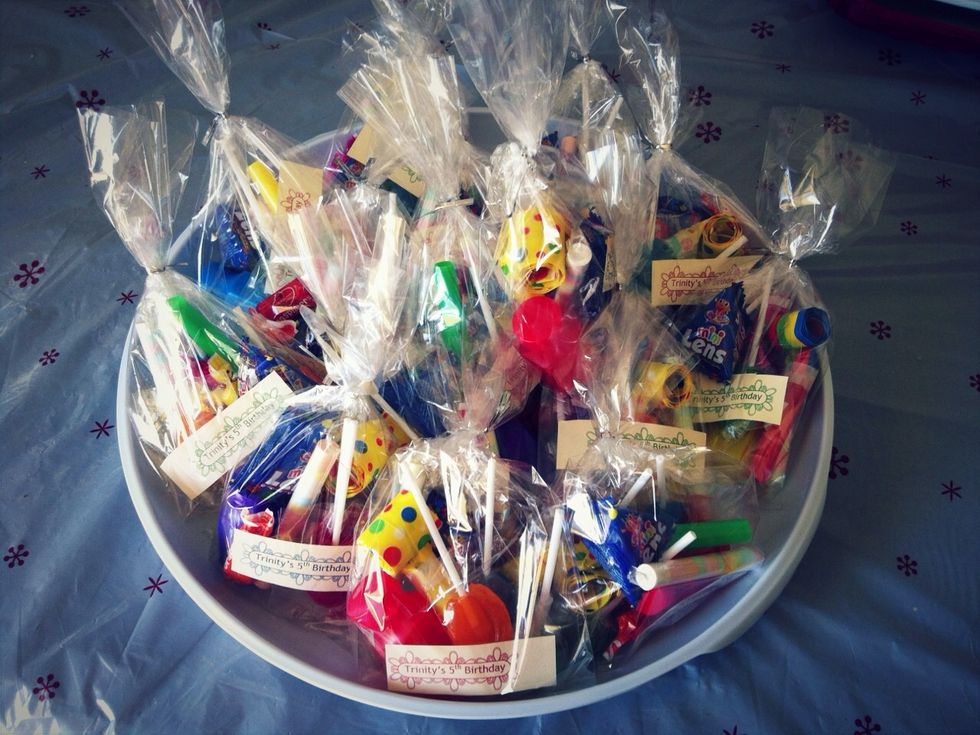 These are so quick to make; 24 bags in half hour.
Clear cellophane bags
Twist Ties
Bubble party favours
Candy Various to your Liking
A4 coloured paper