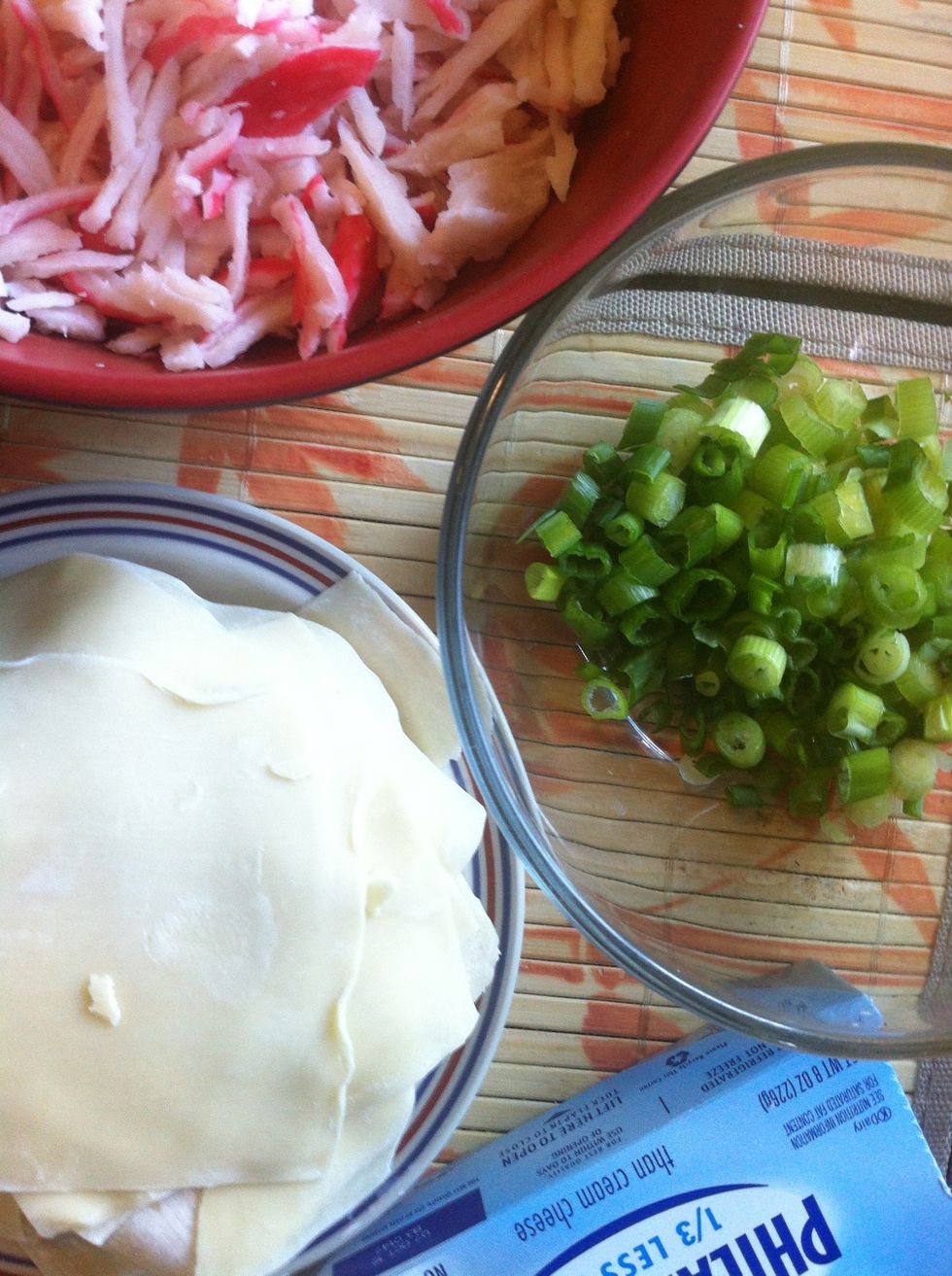 get your ingredients ready! 😃 chop up your scallions, & make sure your cream cheese is at room temp. shred up the imitation crab into tiny pieces as well.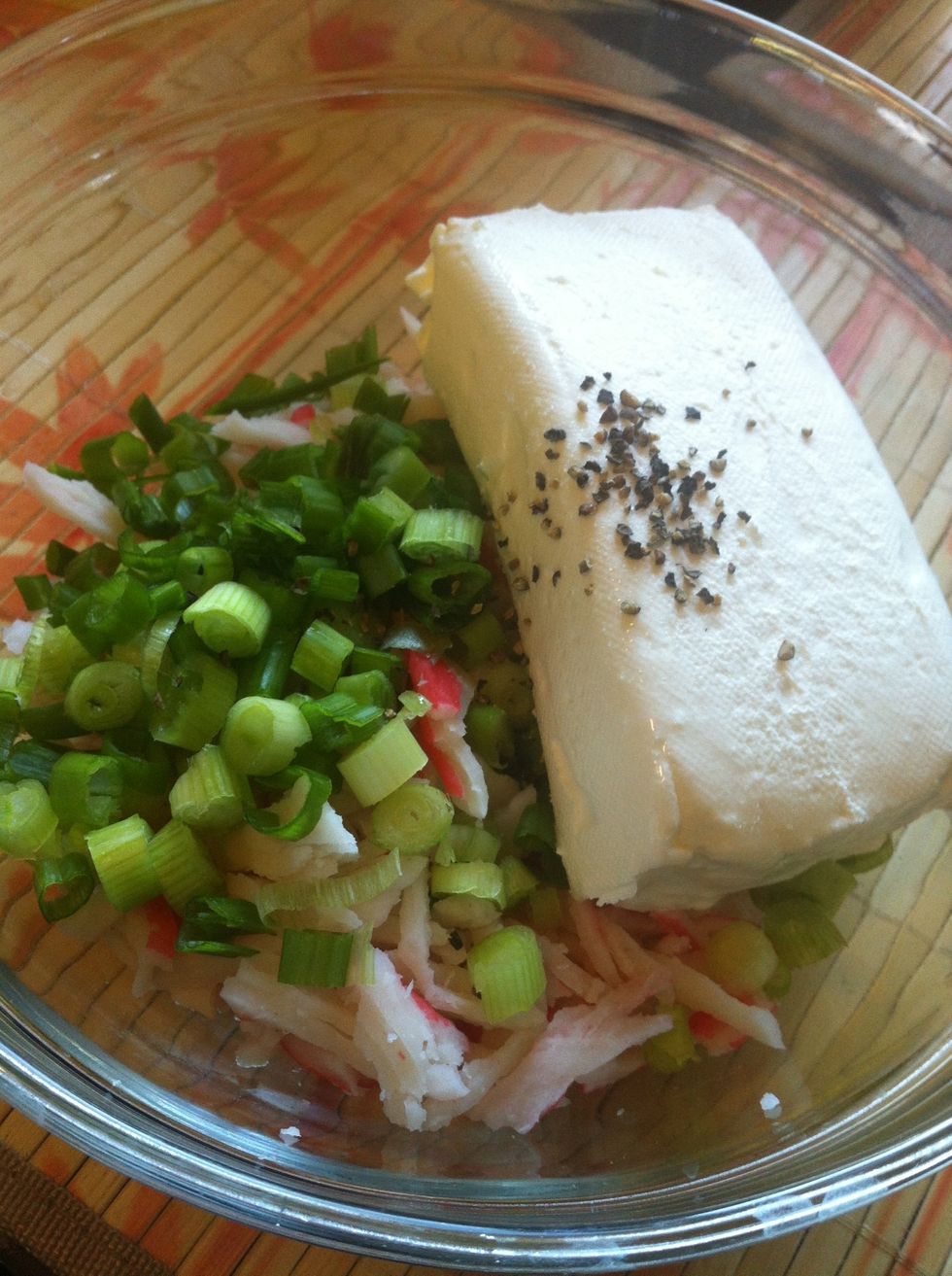 put the crab meat, scallions, & cream cheese in a big bowl. season with a little salt and pepper.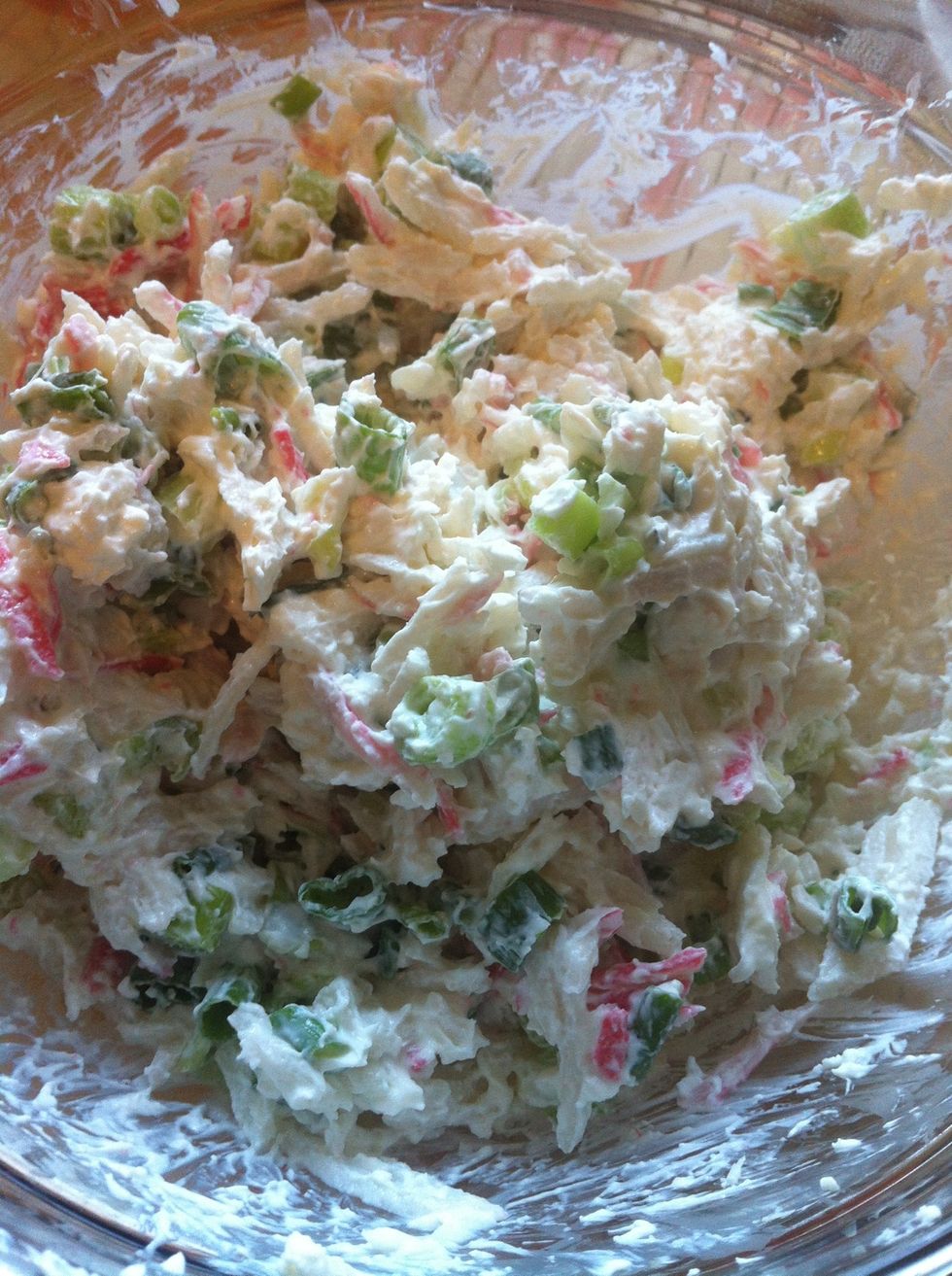 now mash everything up! 😋 and make sure everything is coated with the cream cheese. btw portions are up to you, you dont have to use imitation crab either if you dont want to.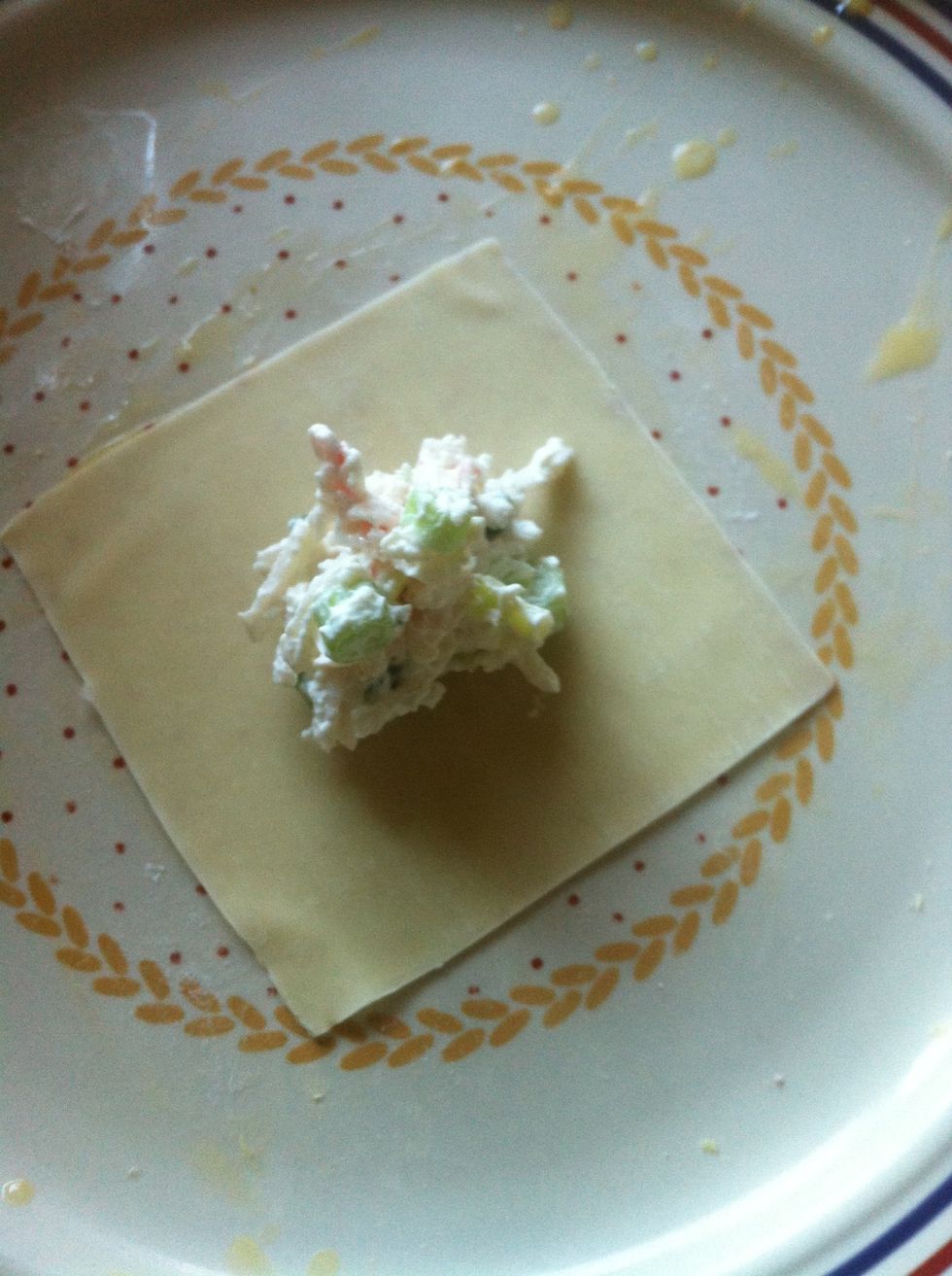 get one wrap & place a teaspoon of z mix on it.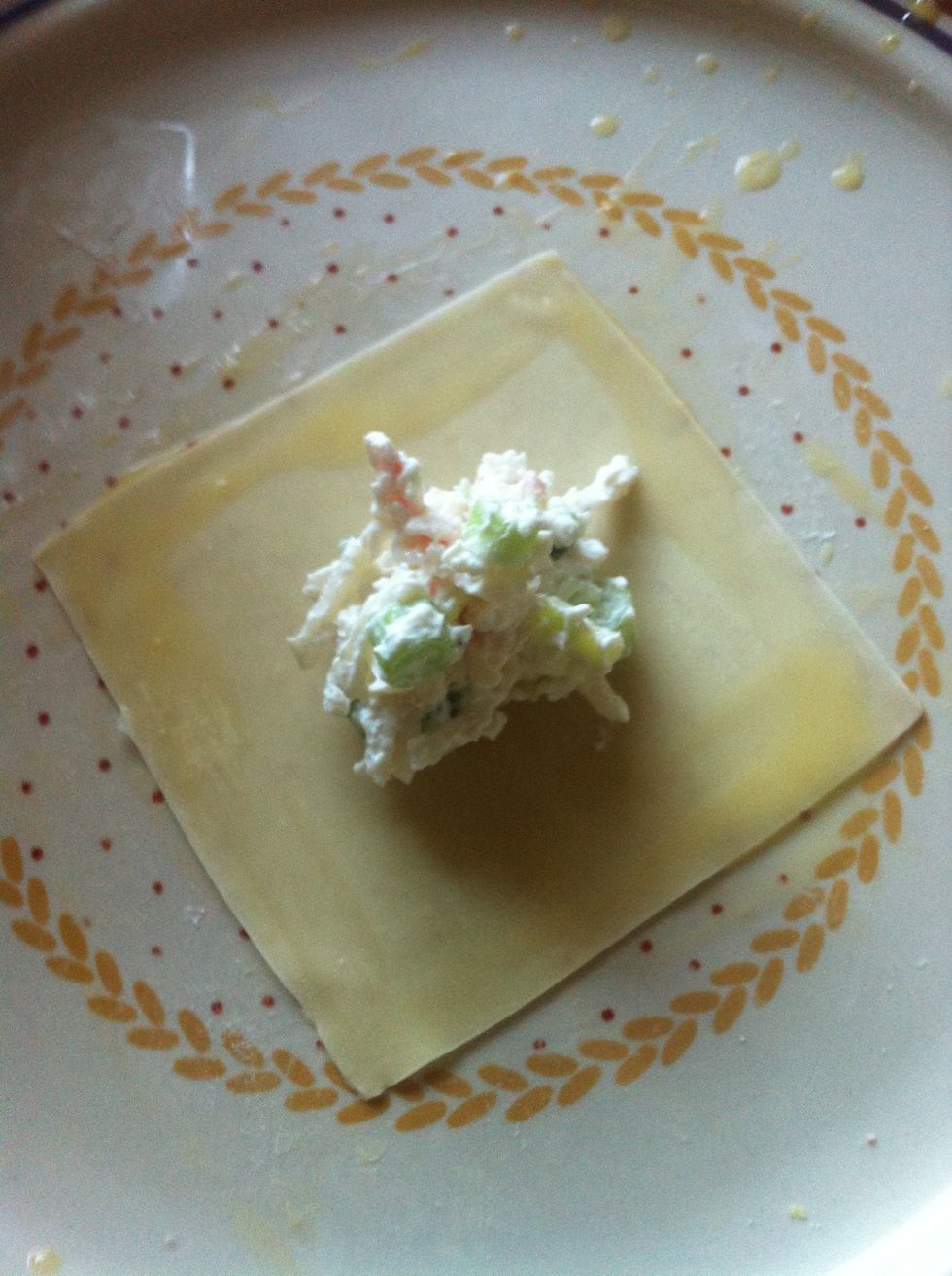 use an egg wash and wet all 4 sides of the wrap. (just beat an egg and add a little water for the egg wash) try not to be too messy on this part or everything will be all slippery and gross.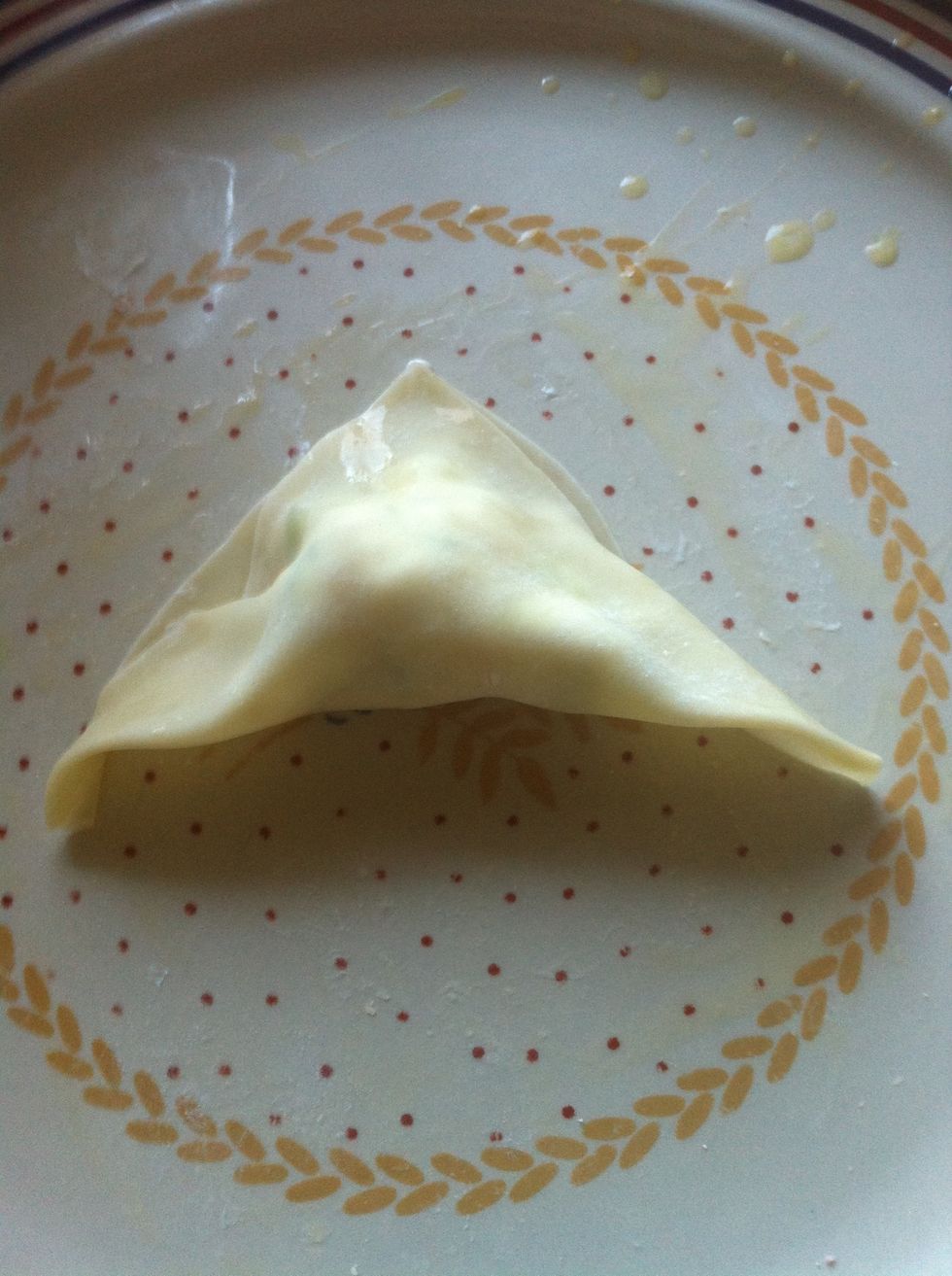 fold in half and press along the sides and the points to seal. we dont want any openings!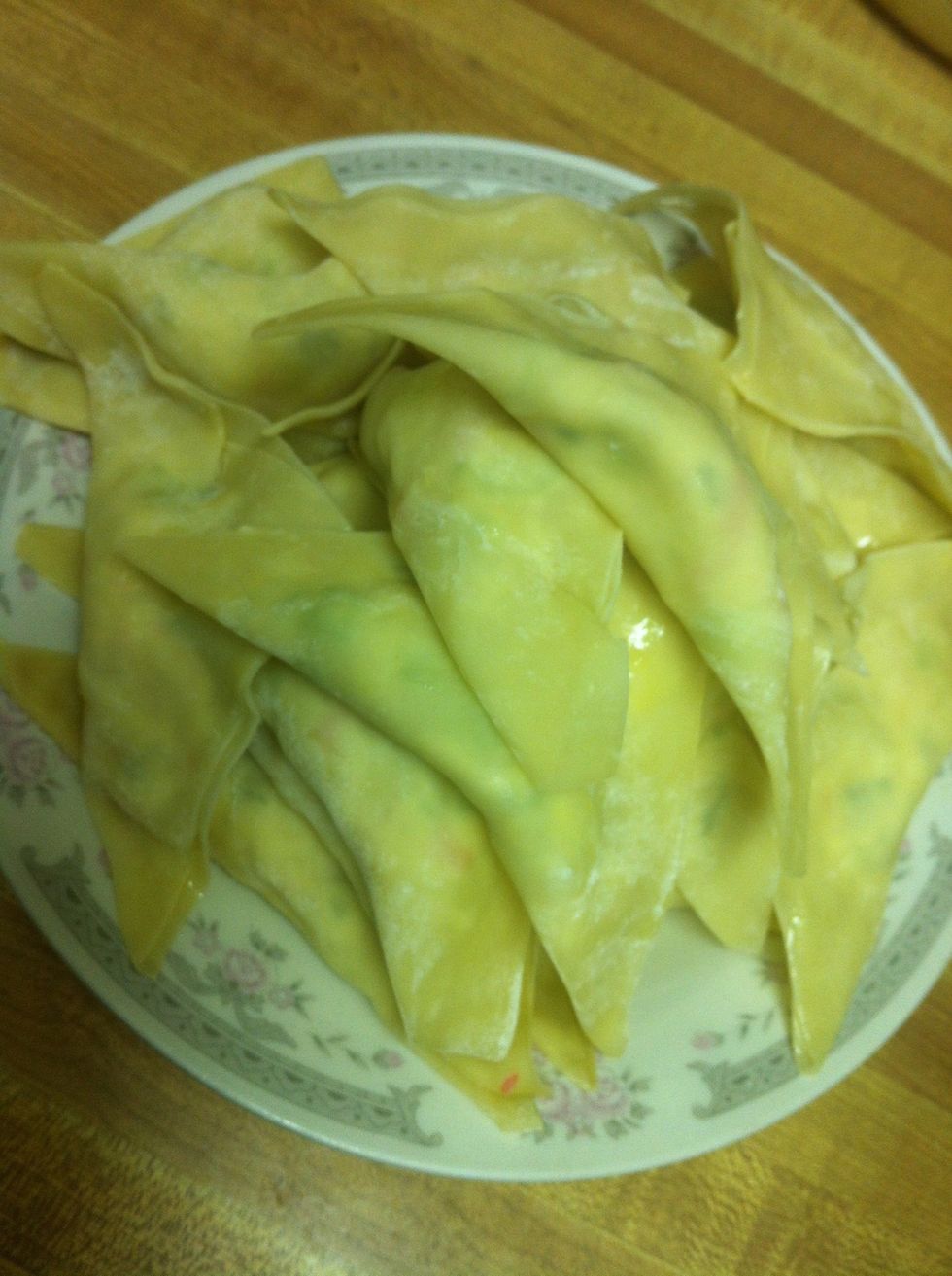 all ready to be FRRIIIIIIIEEEEDDDD! (nicki minaj voice)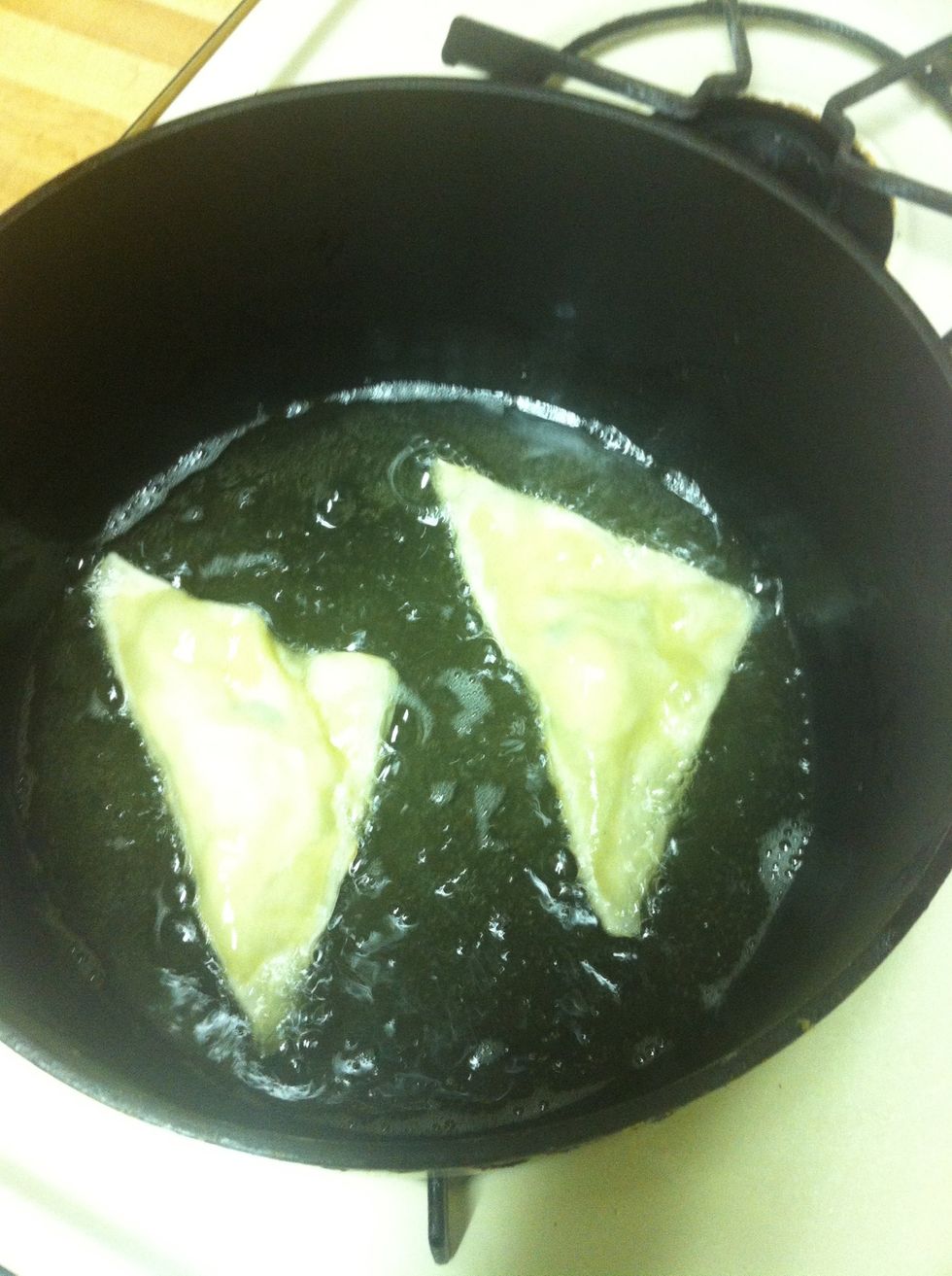 carefully place them in some oil pre-heated on medium low & fry for about 20 to 25 seconds on both sides. they cook fast!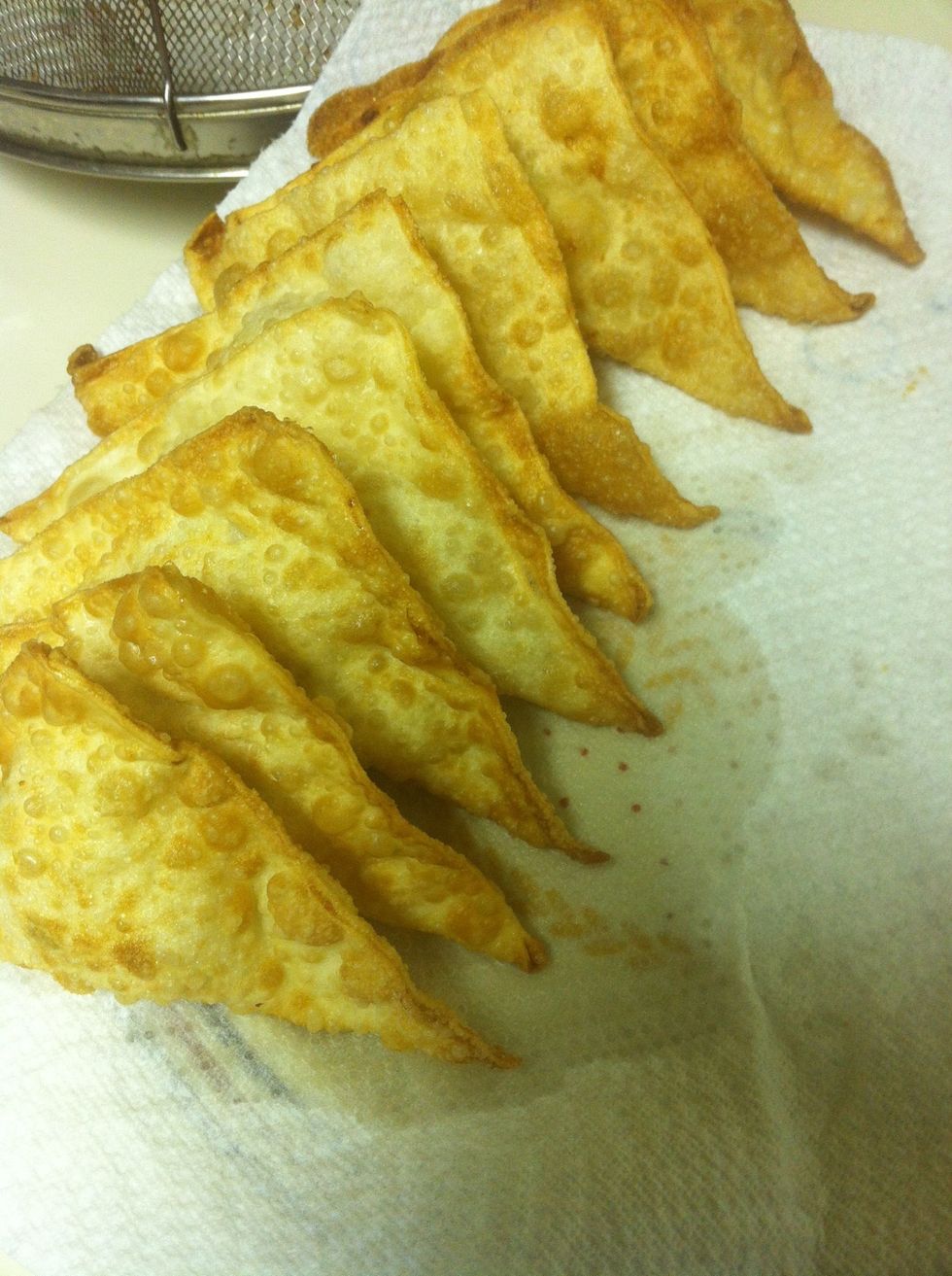 place them on a plate with a paper towel.
serve! they go good with sweet chili sauce or a little bit of soy sauce. or whatever you like really. 😃
square wonton wraps
cream cheese
imitation crab
scallions
salt & pepper