Here is all the supplies you will need. (And yes, I am watching Dr. Who. 😜)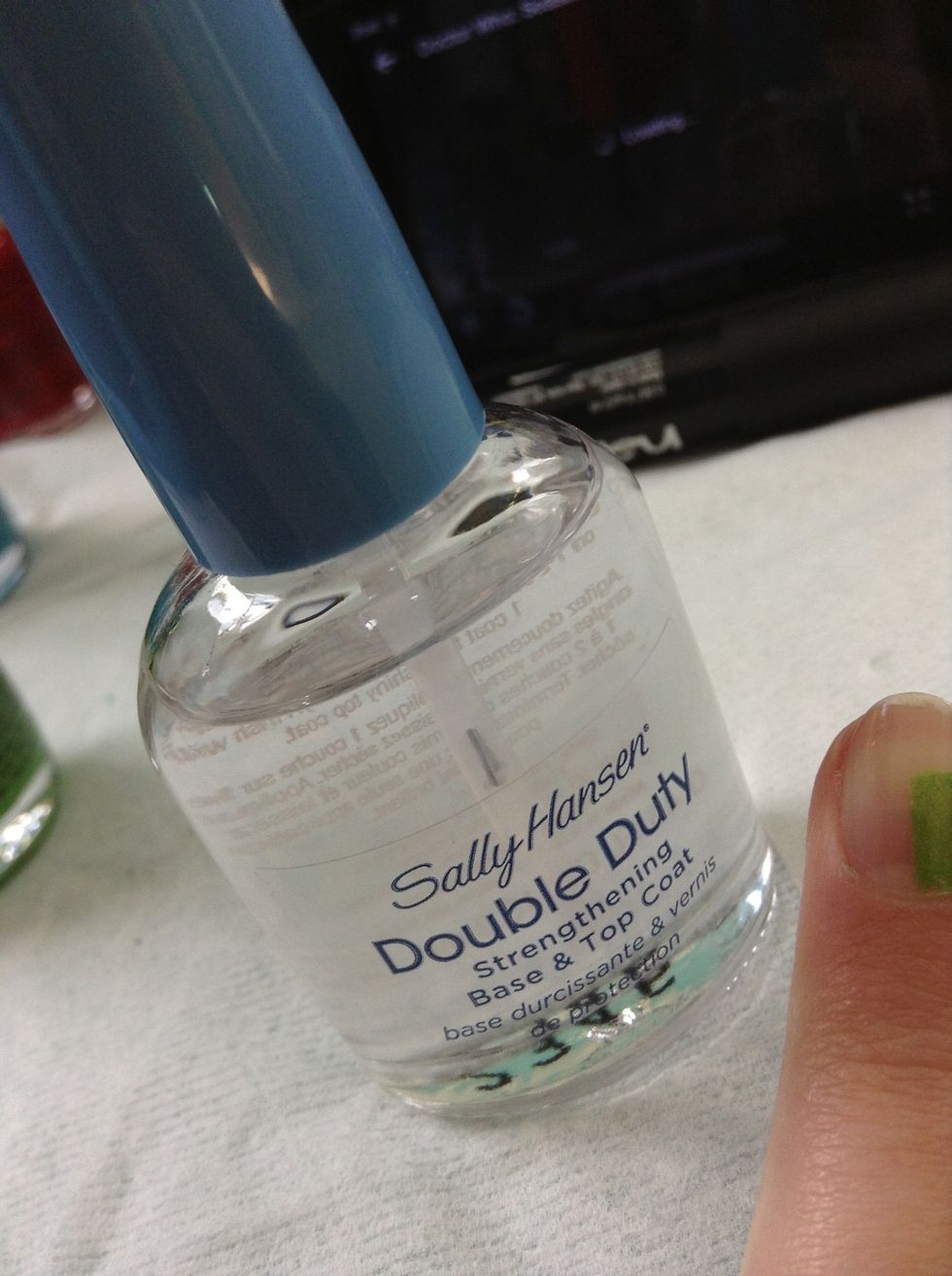 First, apply your base coat to each nail.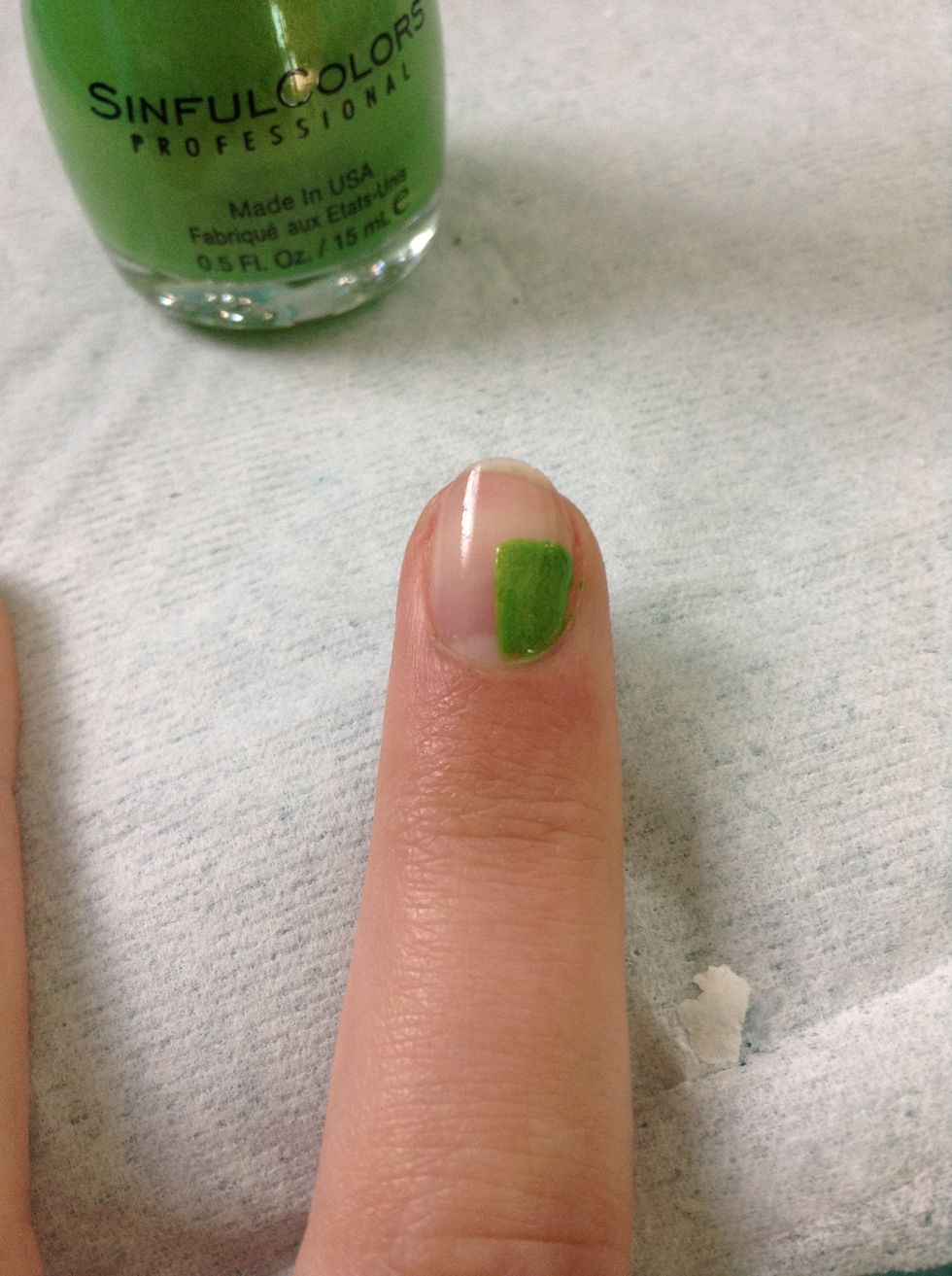 Now, paint a small square in the bottom right corner of your nail.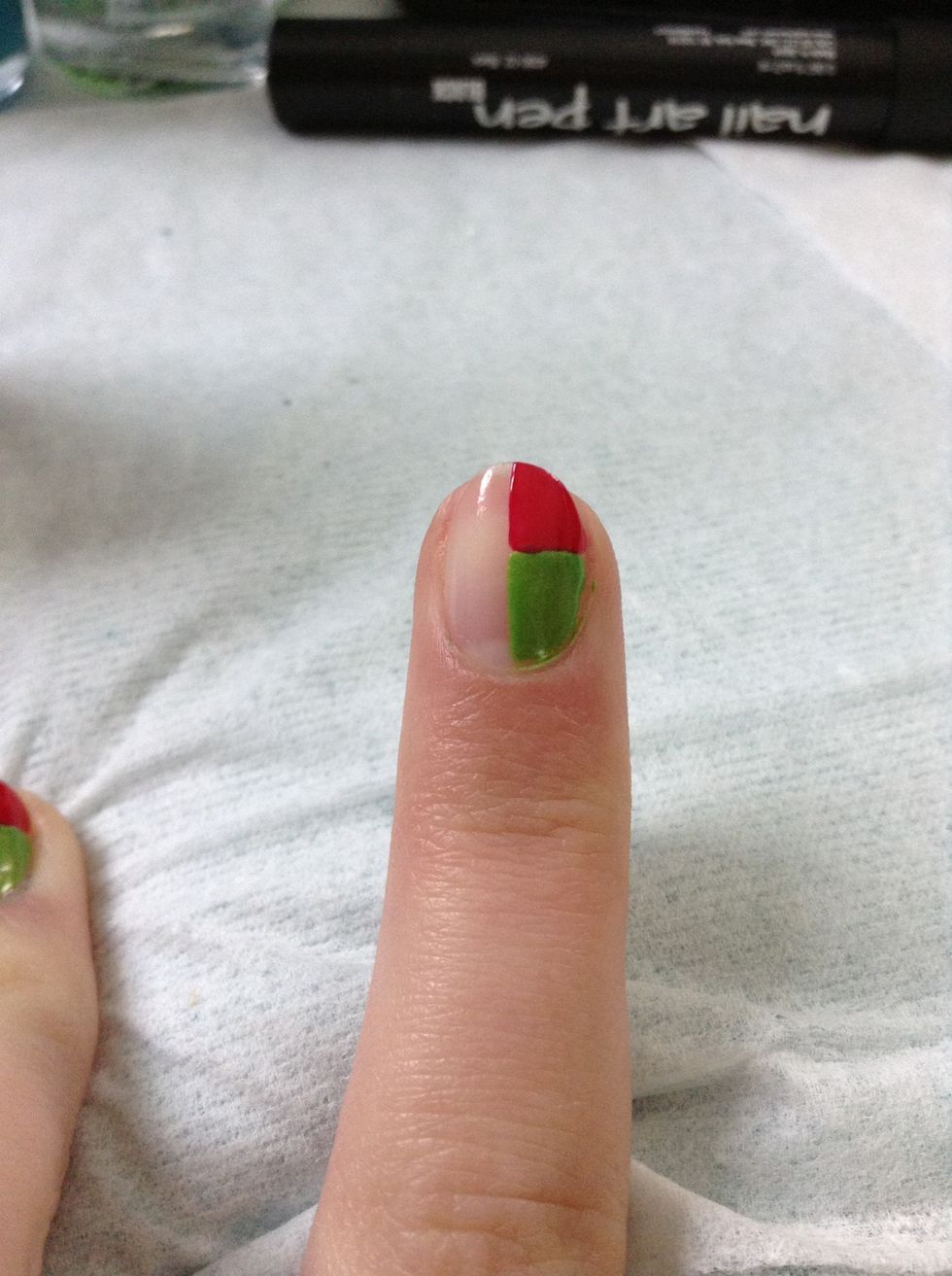 Using a different color, make another square in the top right corner above the one you just made before.
Next, in the lower left corner, make another small square with a different color.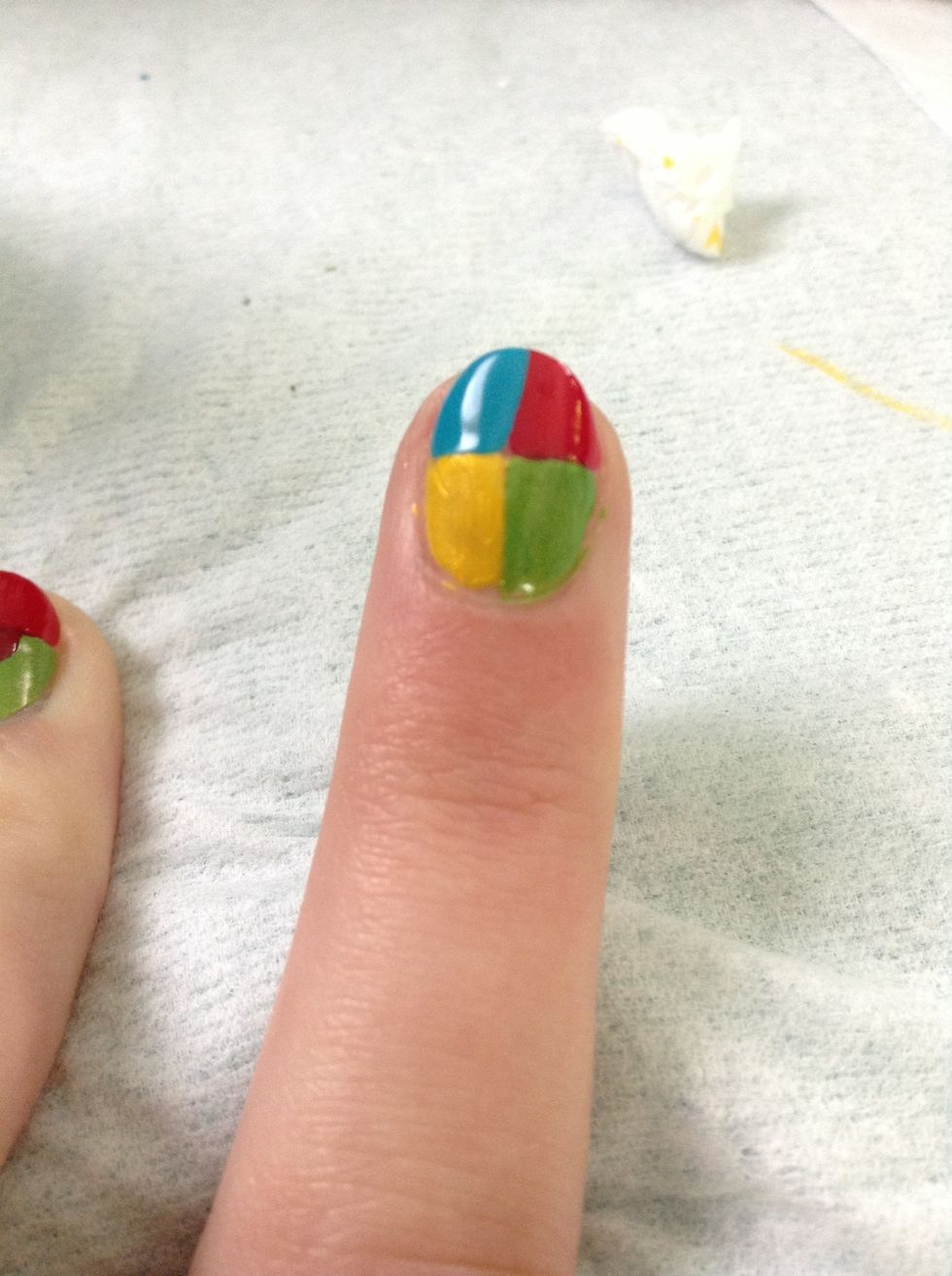 Filling in the empty space, paint one last small square with a different color.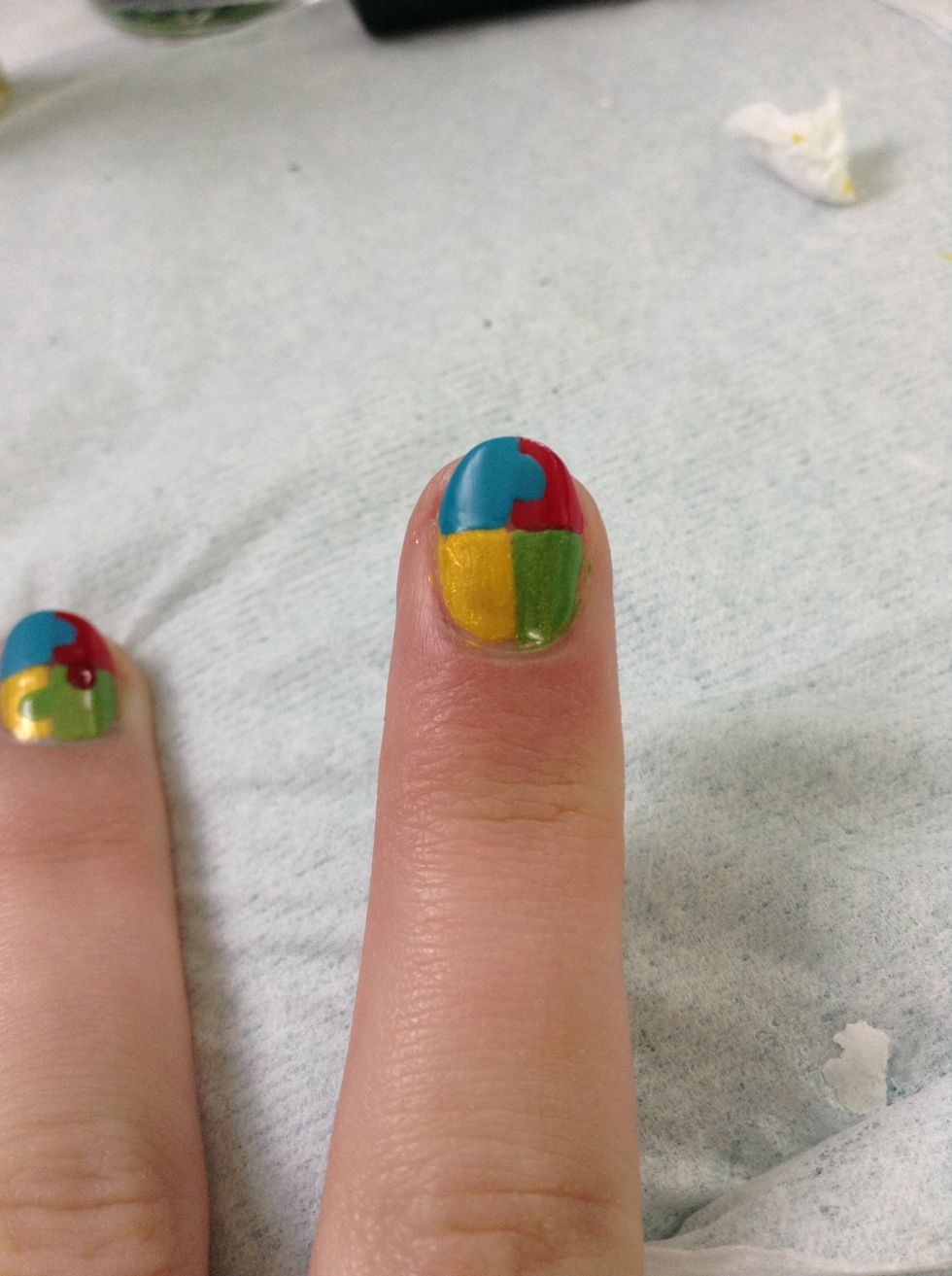 Now, add a small dot in between the two colors on the top. Make sure the dot is the same color as the top left square.
Continue making these small dots, making sure the color matches at least one of the squares it is attached to.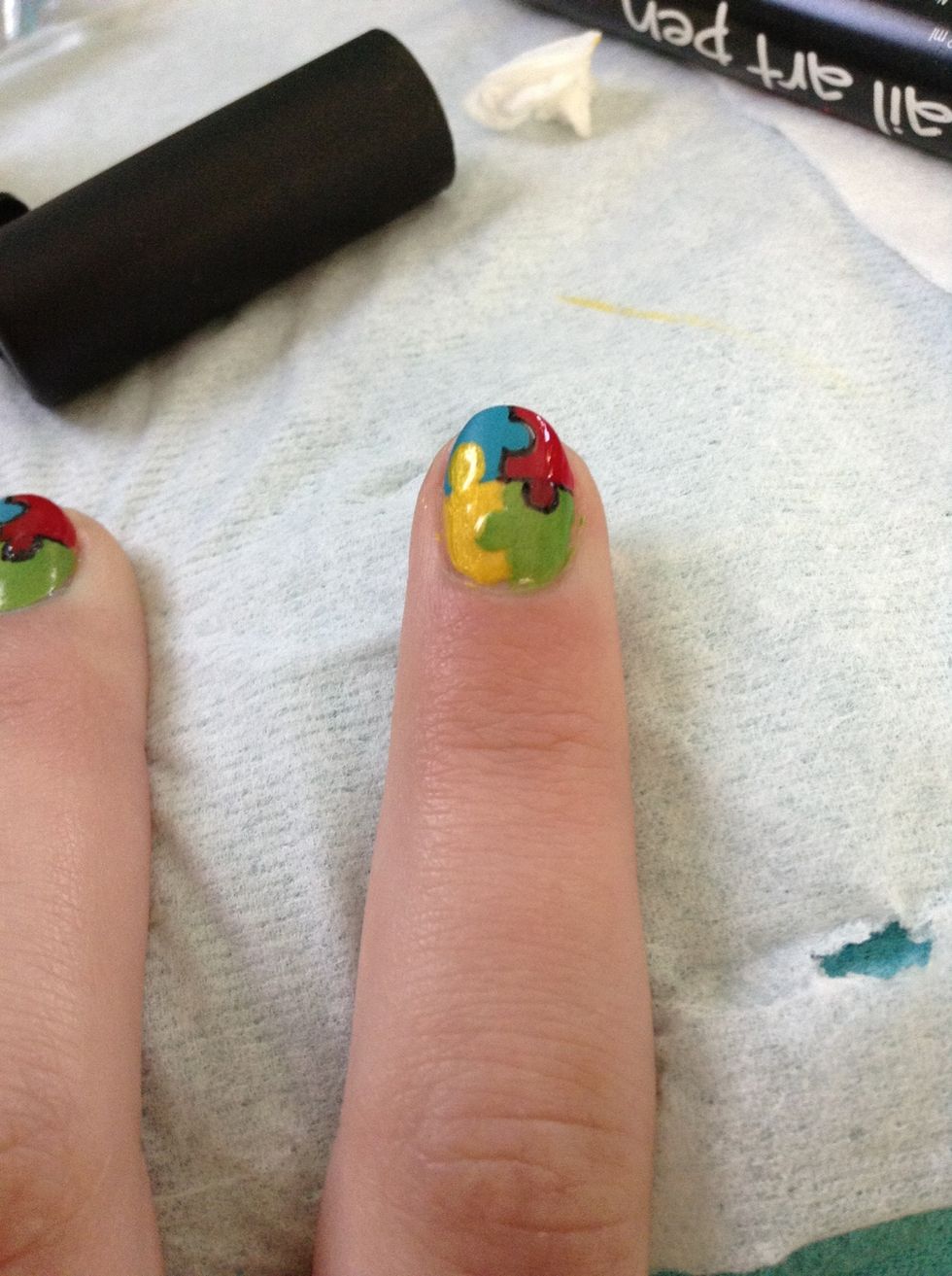 Now, start outlining each puzzle piece using the black nail art pen.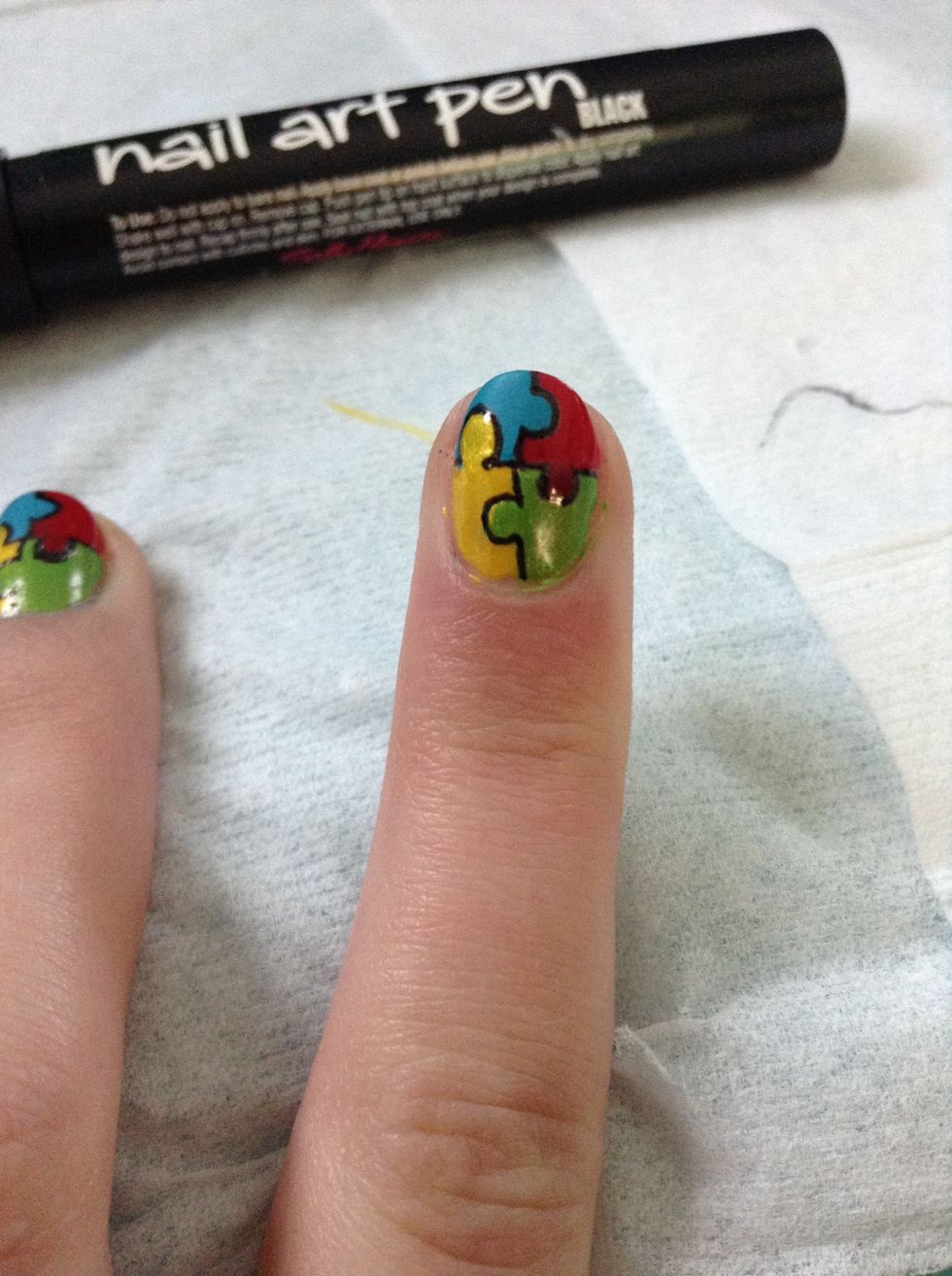 All done outlining!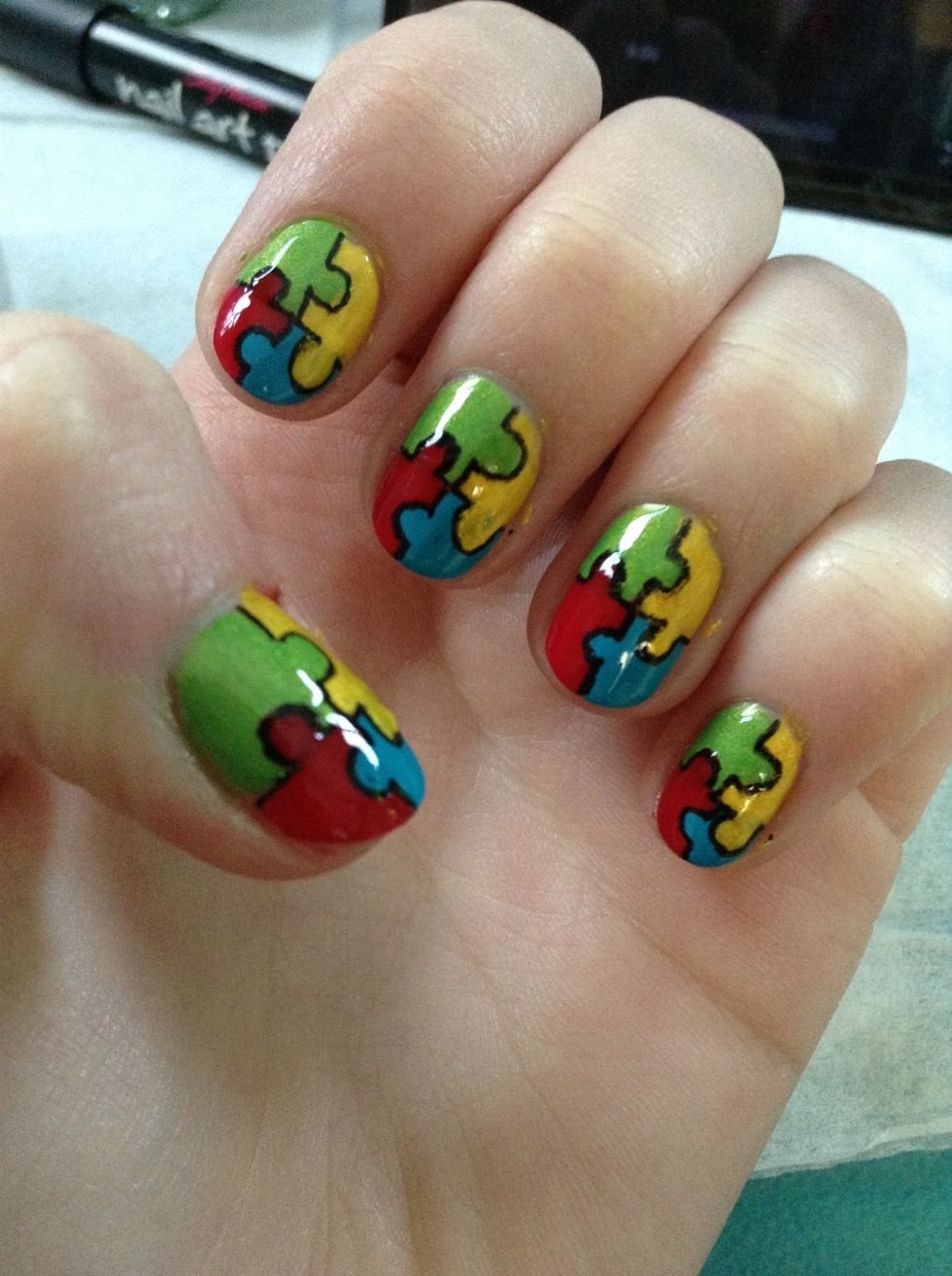 Now apply your top coat, and you're all done!
Here's another picture with better lighting. Now go show off your nails to your friends and family!
4.0 Different colored polishes
1.0 Top/Base coat polish
1.0 Black nail art pen
PATIENCE!