Make Puppy's Kennel Blend in With Your Home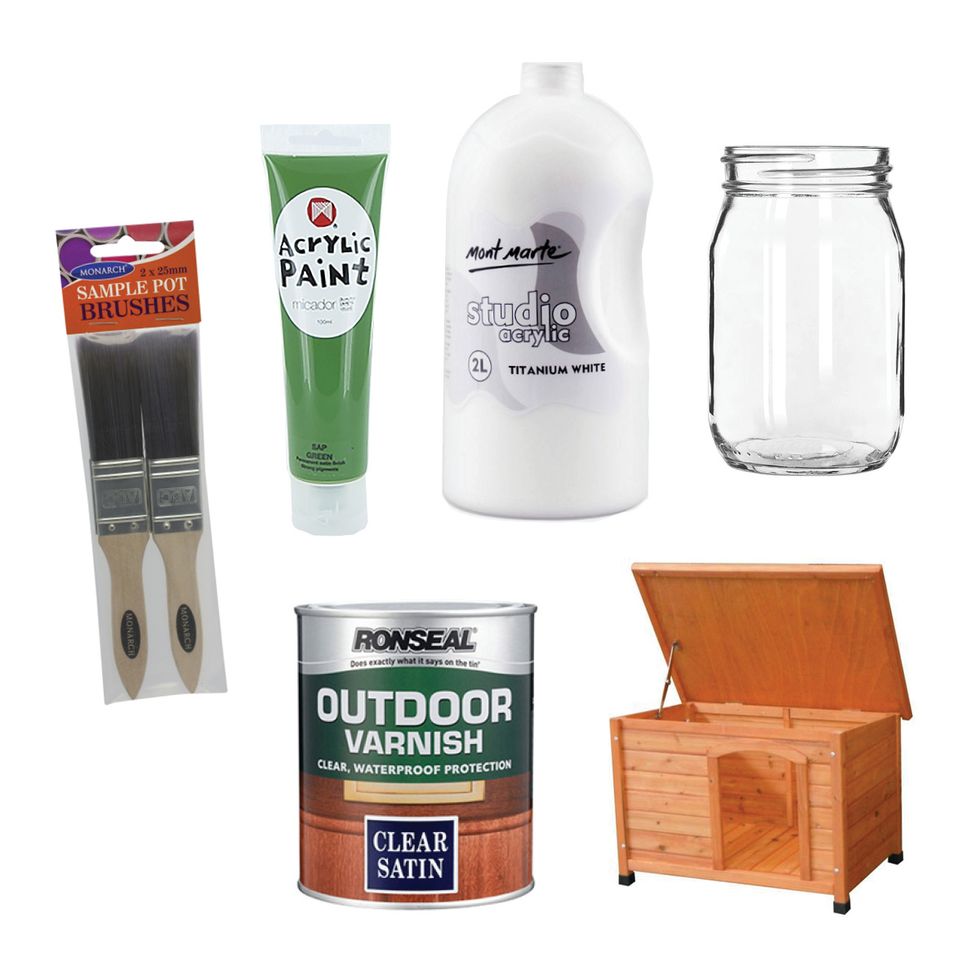 Tester pot paintbrushes are really cheap and can be disposed of, avoiding chemical cleaning products. Use an old jar to mix colour. I used acrylic paint as it was the cheapest and low odour.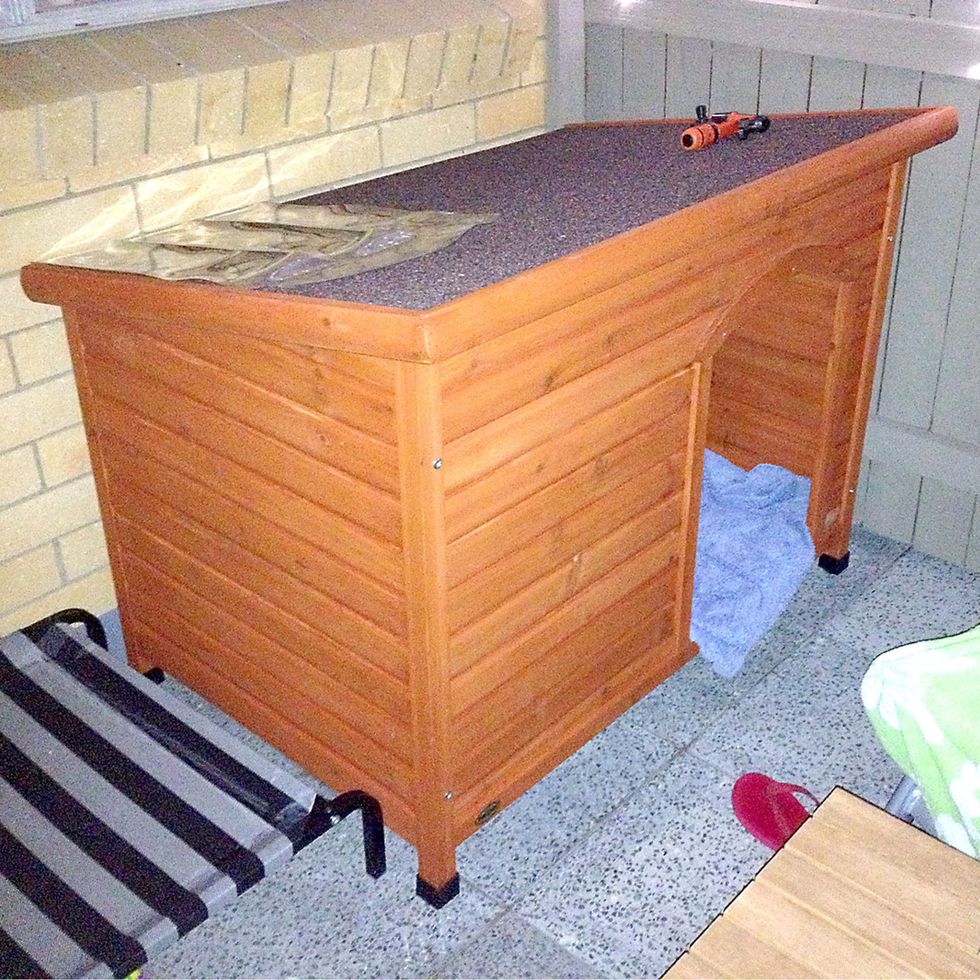 Here's the original kennel - a bit too orange and doesn't fit in with the new courtyard decor plan. Time for a makeover...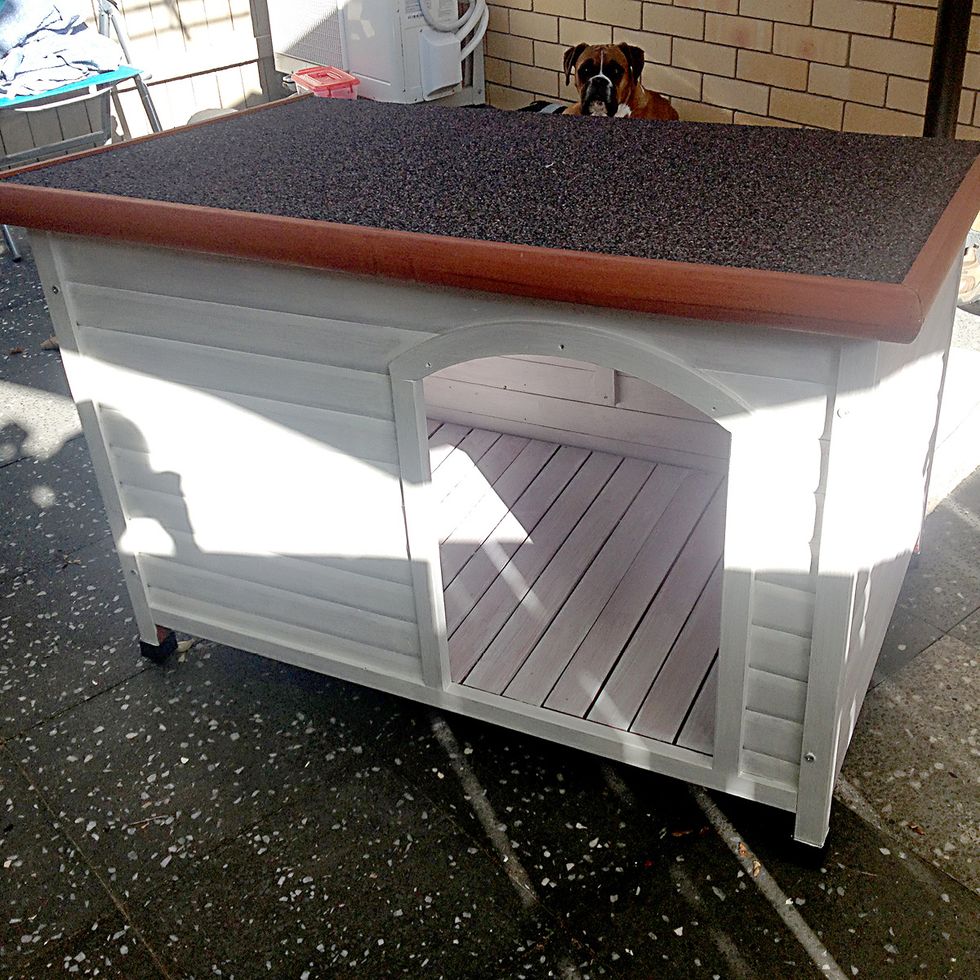 First step, undercoat the whole thing in white (including the roof edges). This stuff dries quickly so you can start the second coat after a coffee break! 3 coats gives a nice even base.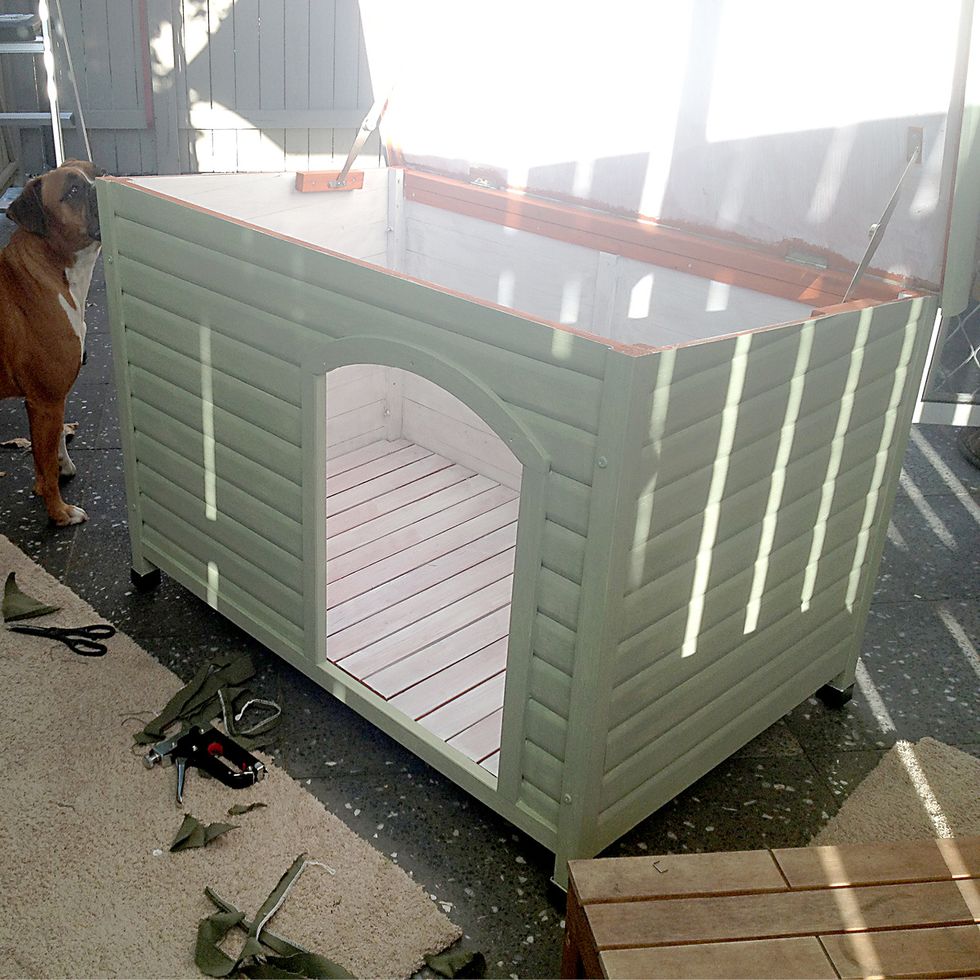 Once thoroughly dry, start coating with your colour. I used 3 coats again. I chose a pale green to add a little 'garden' to my courtyard. Leave the inside white to make it a bit brighter in there.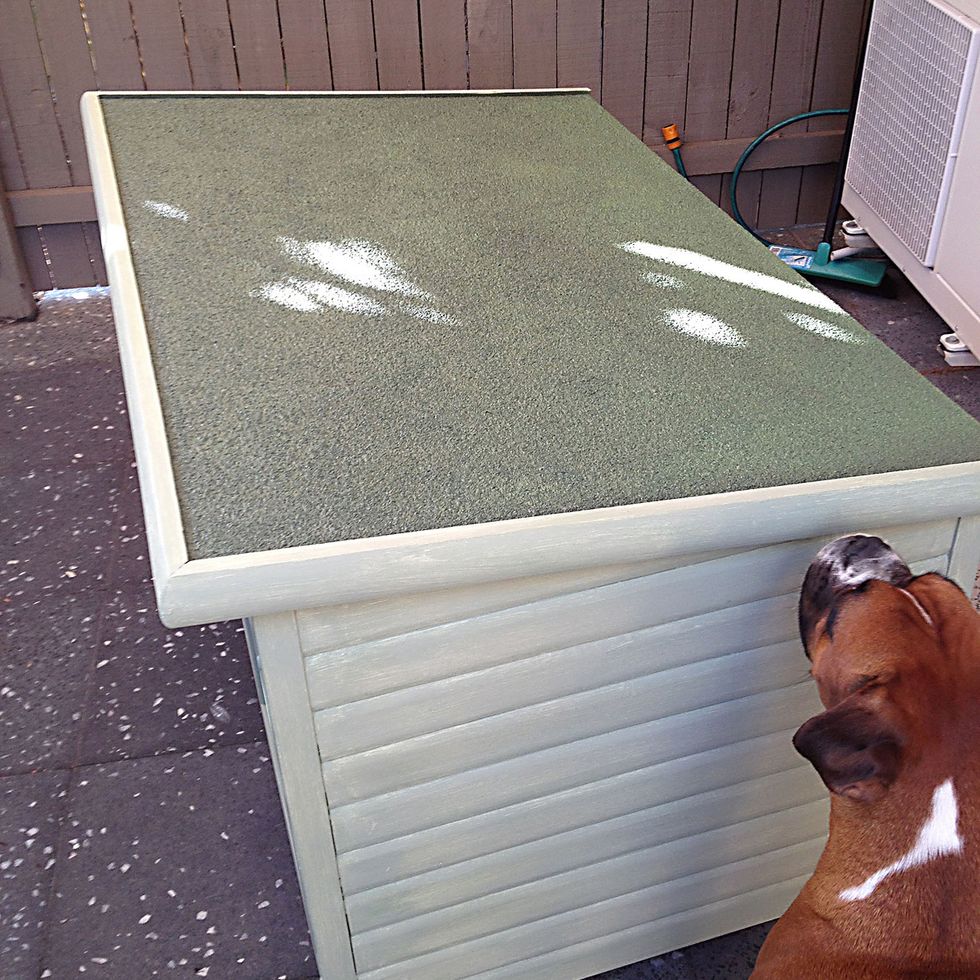 For the roof, sweep off any loose gravel-like stuff. Start glooping paint on generously to get into the rough surface. As the acrylic dries it should bind the loose stuff - nice and tidy!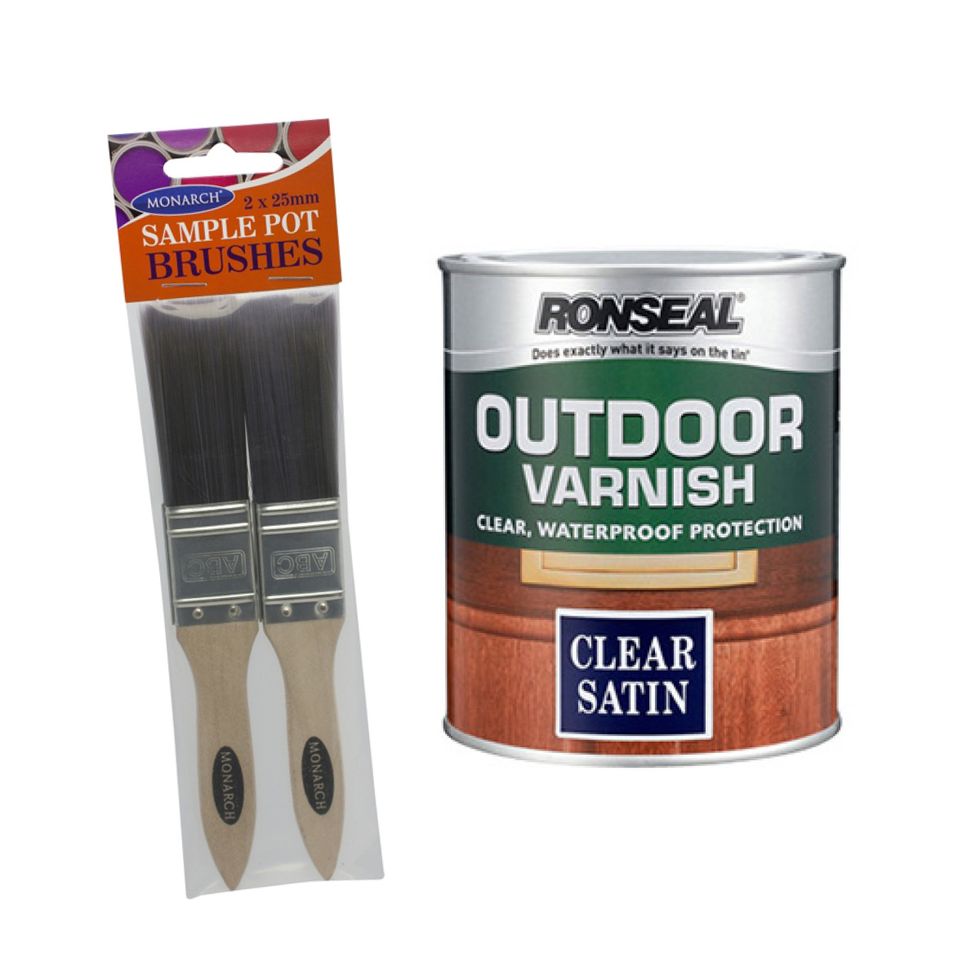 To seal everything and make it weather-proof, use a good brand clear exterior varnish, with UV protection to keep your colour from fading. Don't forget to do the roof too. I used 3 coats to be sure!
Add a nice deep cushion pad with a removable cover so you can keep things washed and fresh... That's another snap guide ;)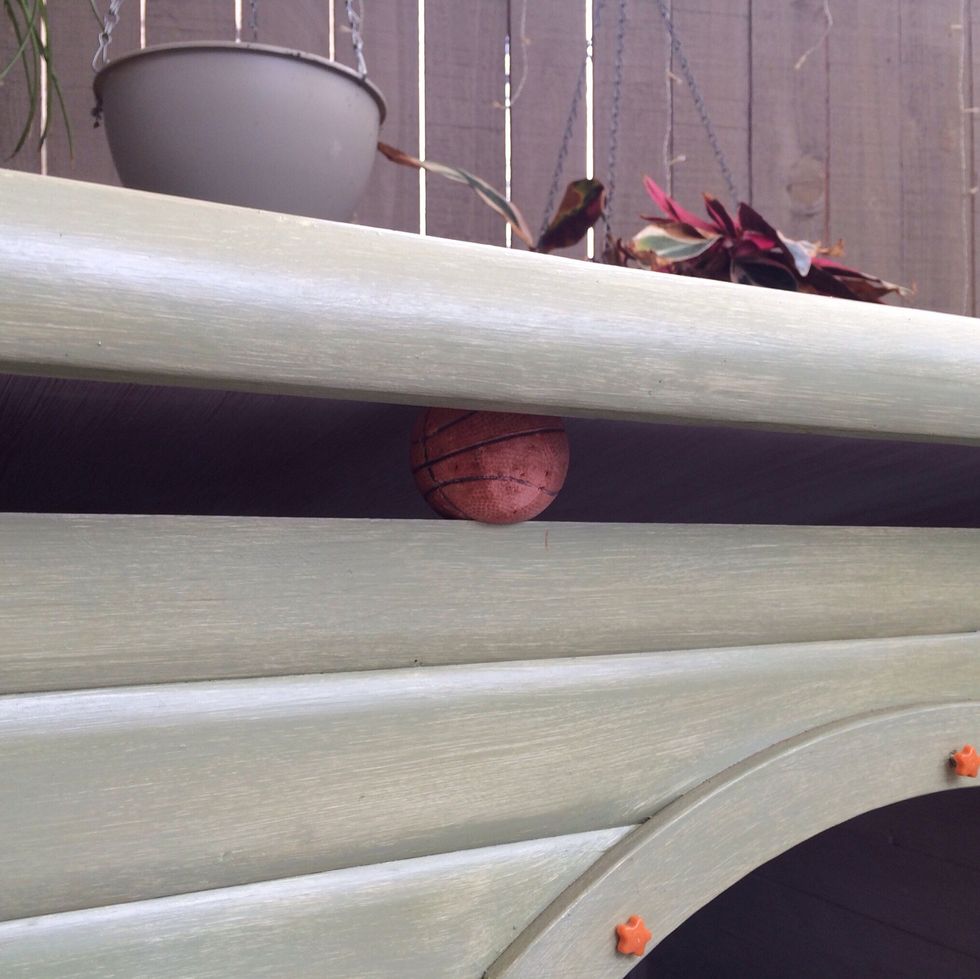 Stop the little house becoming stuffy by placing an old toy or ball under the edge of the roof, creating a ventilation gap.
There, much better. Blending the kennel with the surroundings stopped it dominating this small courtyard and made things much more homely.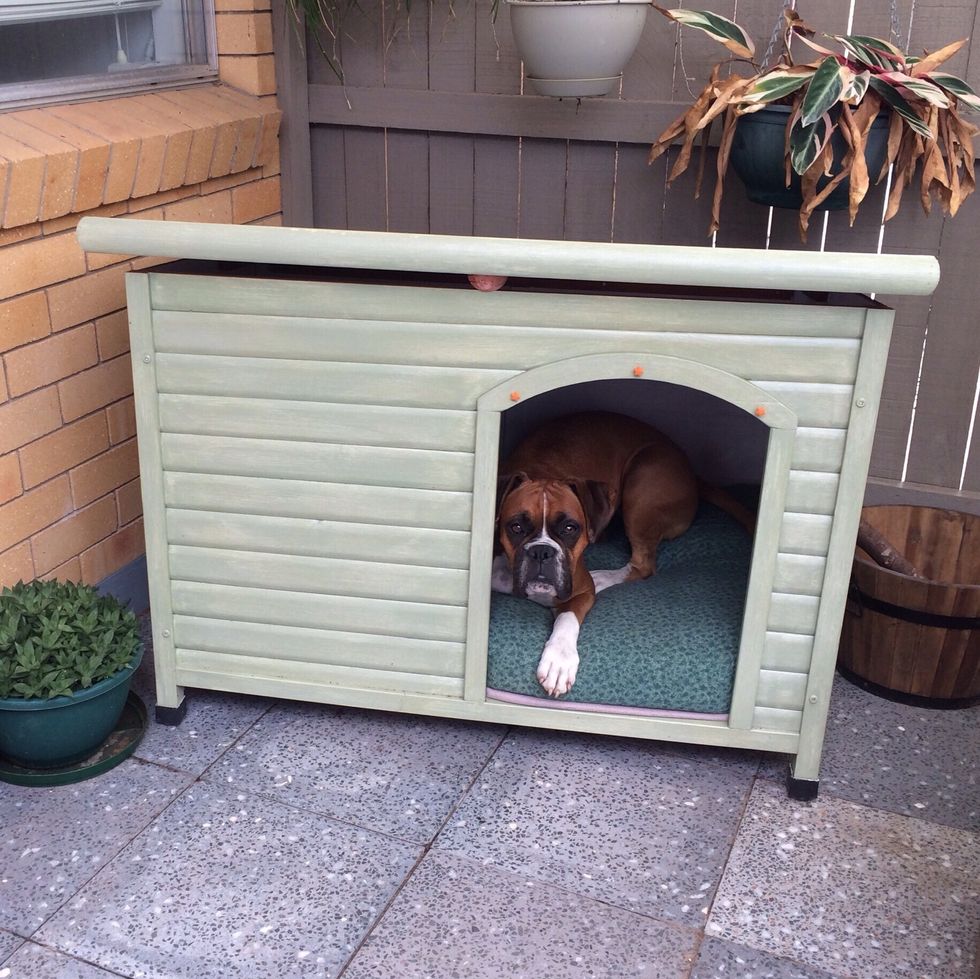 Happy puppy :)
1.0 budget wooden kennel
2.0 tester pot brushes
1.0 jar to mix your colour
White paint for undercoats
Colour paint for topcoats
Colour paint for roof
1.0 can of clear exterior weather-proof varnish
Cushions, blankets, etc :)
Finding Home
London girl, building a life in Australia with whatever I can find! \nAll of these home projects are suitable for rental properties.