In a bowl of an electric mixer, whisk together dry yeast, sugar and warm (not hot) water.
Set aside until foamy, about 10 minutes.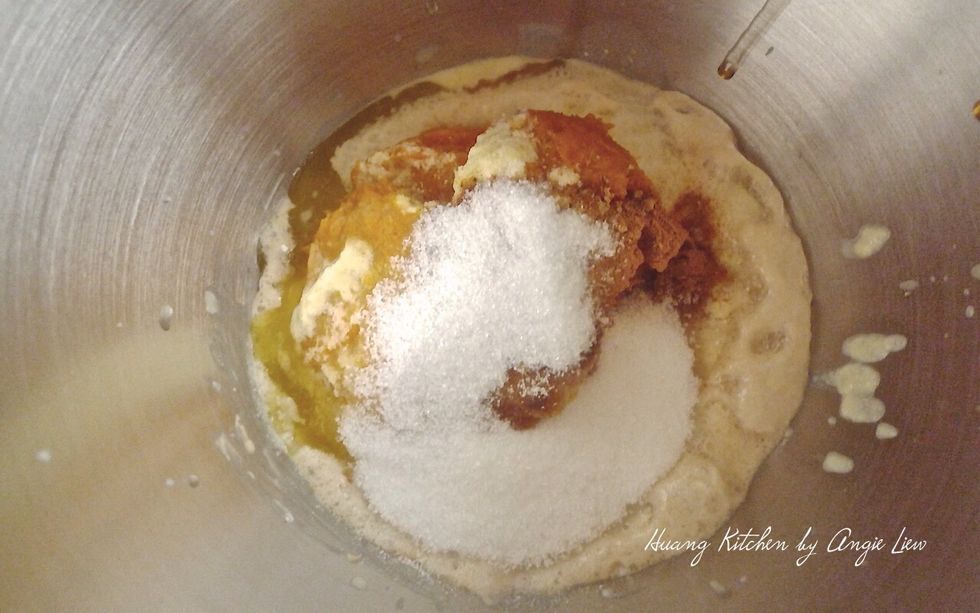 Then add 1 cup fresh pumpkin, 1/4 cup heavy cream, 1/4 cup sugar, 1/4 cup melted butter, 1/2 teaspoon vanilla, 1/2 teaspoon ground cinnamon and ground ginger, 1/4 teaspoon nutmeg and 1 teaspoon salt.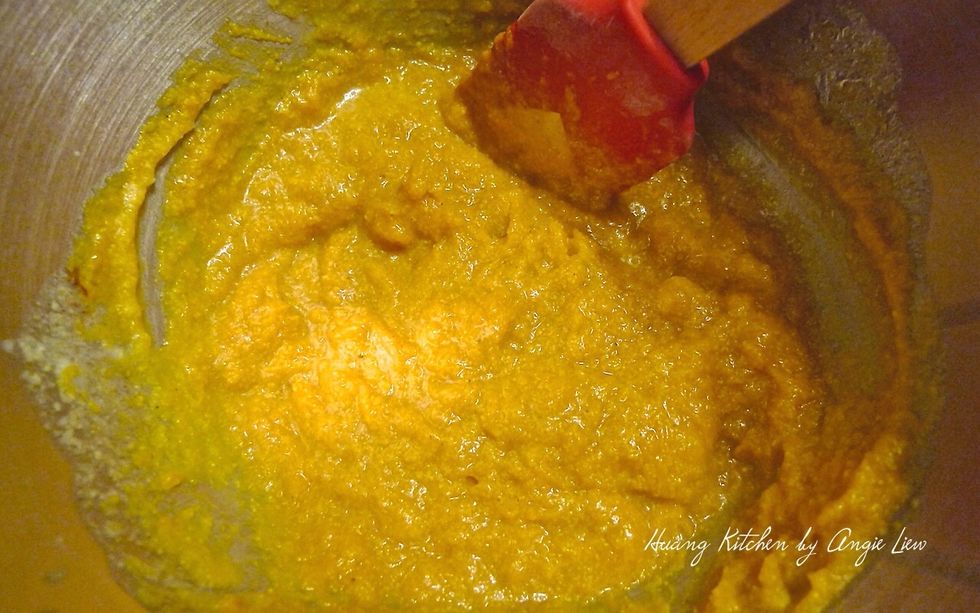 Mix everything together.
Then add half the flour ( 2 cups ).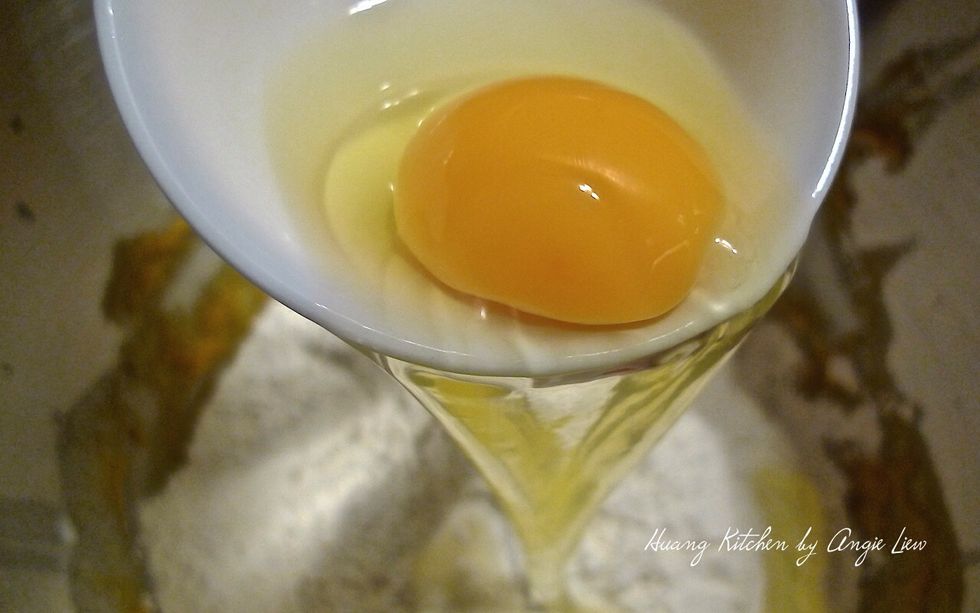 And 1 whole egg.
Using a dough hook attachment, mix everything at low speed for about 2 minutes.
Then add in the balance of the flour (another 2 cups).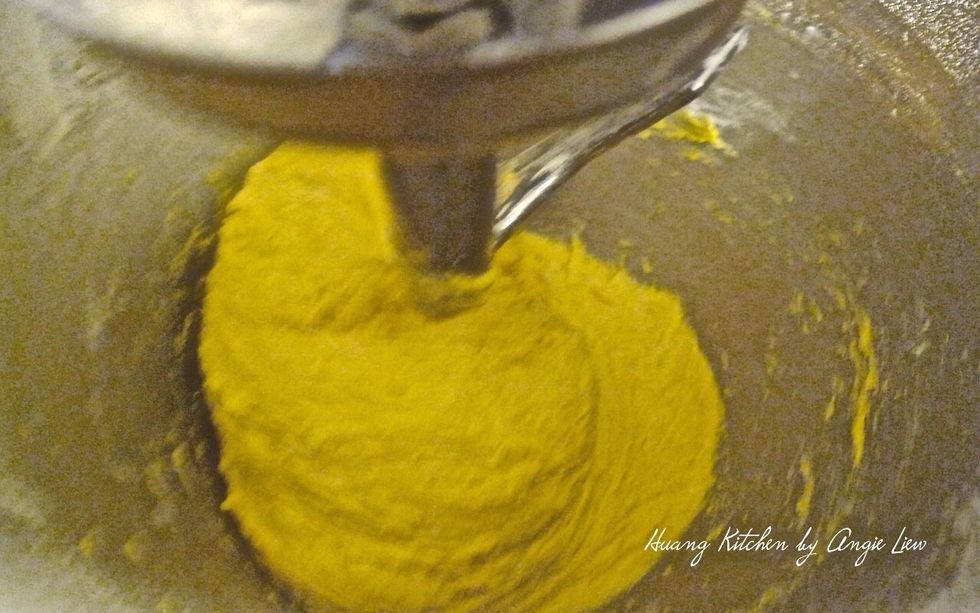 Continue kneading on low speed for about 6 to 7 minutes until dough becomes very smooth, slightly sticky and elastic.
Remove dough and shape into a ball.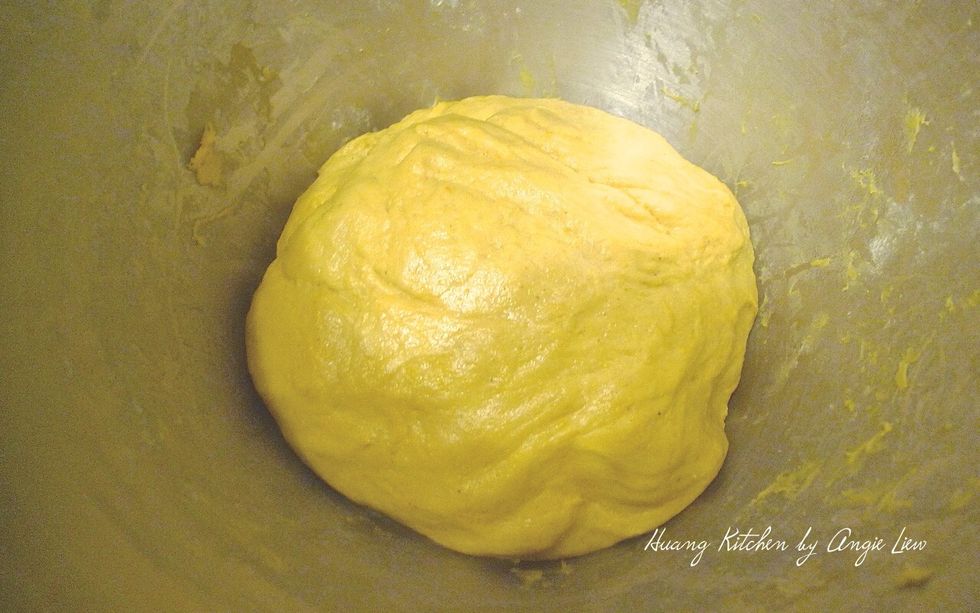 Place dough back into greased bowl, turning once to grease the top of dough.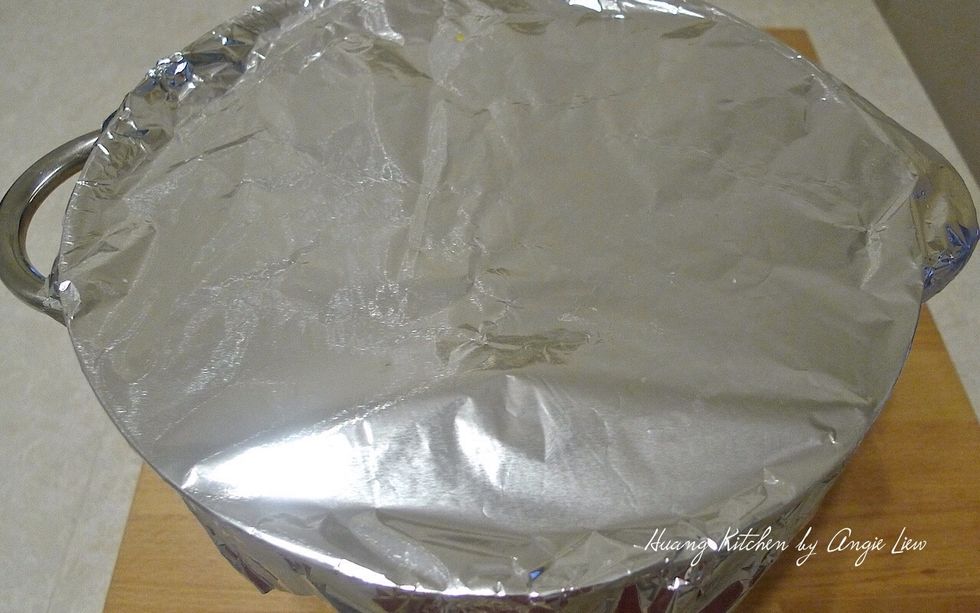 Cover with foil and let rise in a warm place until doubled in size, about 1 1/2 to 2 hours.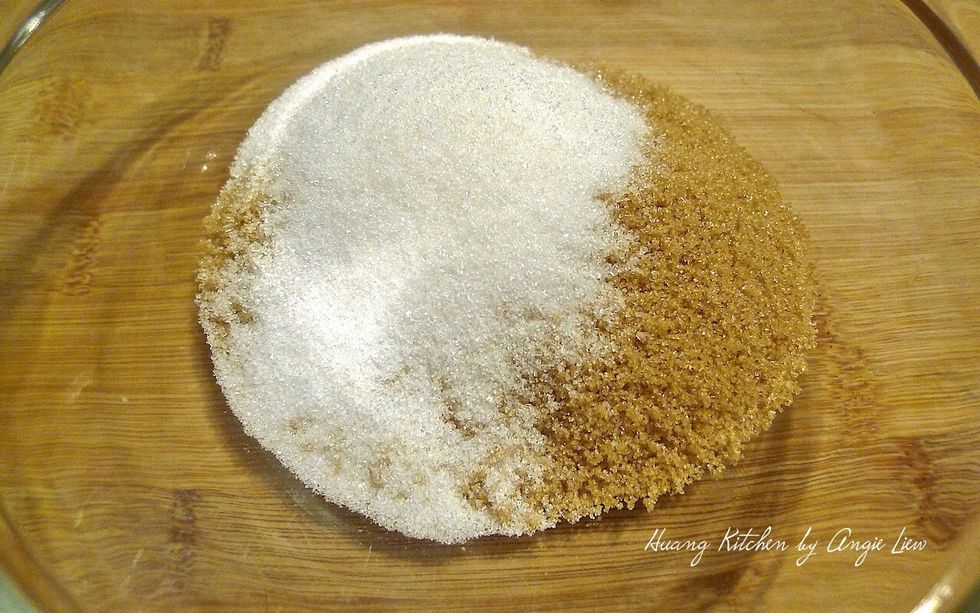 While dough is rising, make the cinnamon sugar filling by placing some brown sugar, white sugar and ground cinnamon in a bowl.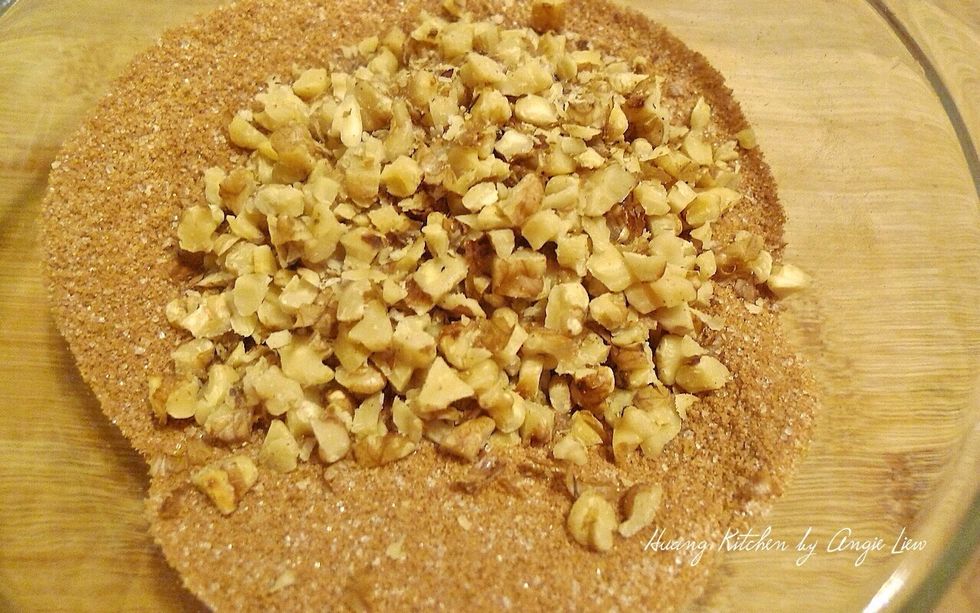 Add some toasted chopped walnuts for extra flavour. Mix everything together.
Then grease generously a 9 x 13 baking dish with melted butter.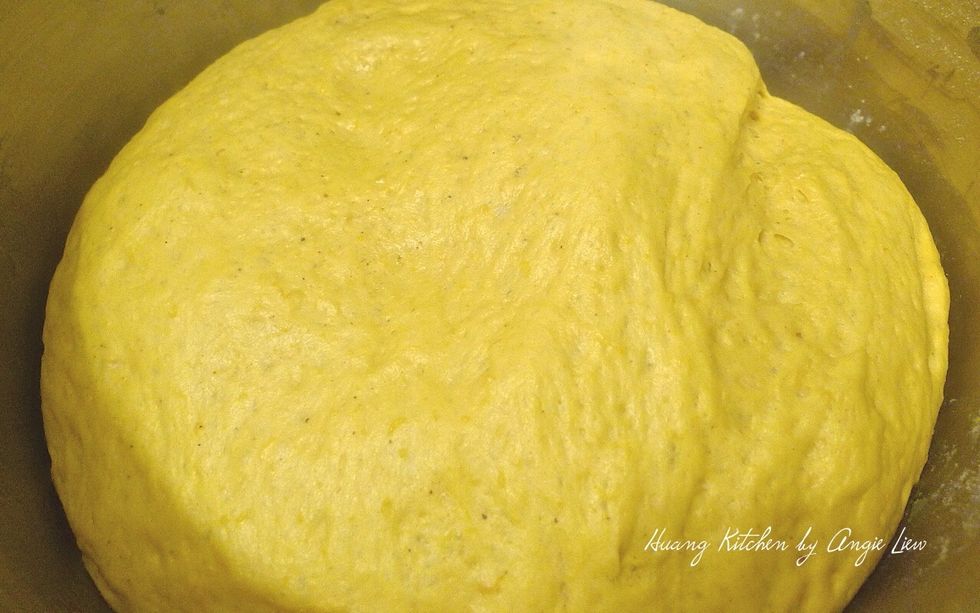 When dough has doubled in size, transfer it to a well-floured working surface.
Using well-floured hands, pat the dough into a rectangle shape about 1 inch thick.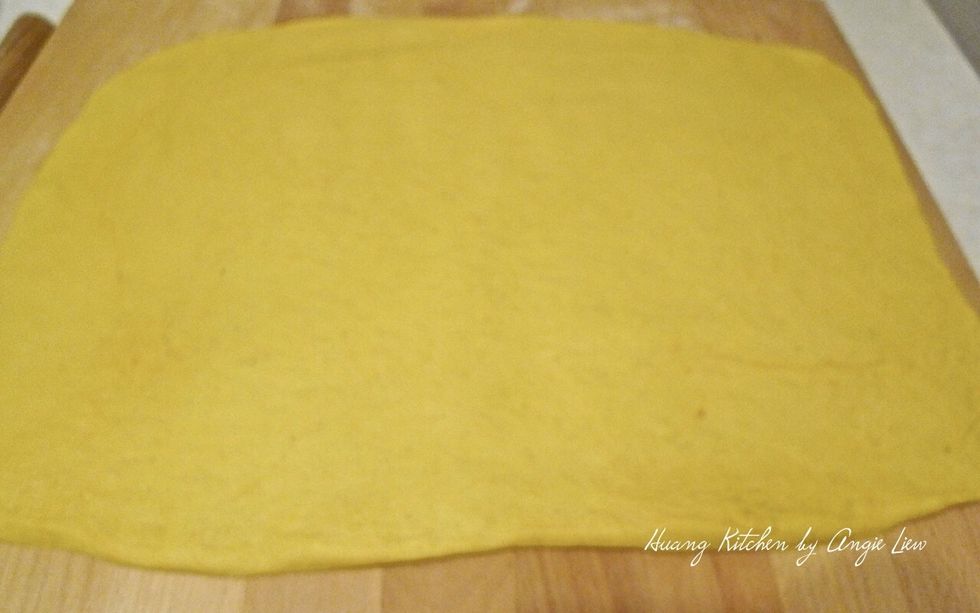 Sprinkle a little flour on the top. Then switch to a rolling pin and roll it out to a rectangle about 12 x 20 inch.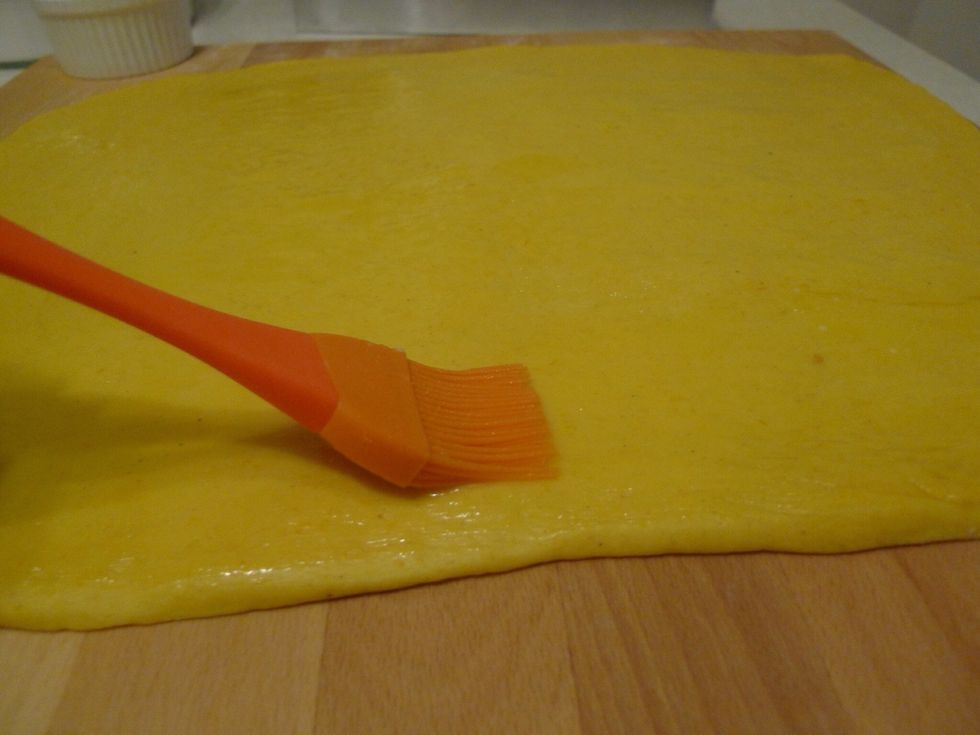 Pour melted butter over the top and brush evenly over the surface, leaving about 1 inch along one wide edge unbuttered.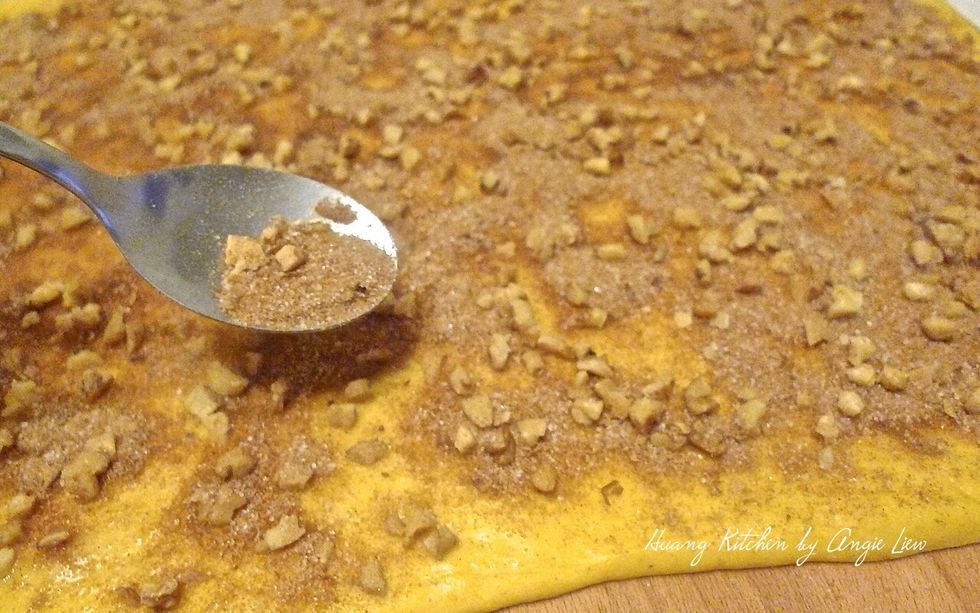 Then sprinkle the brown sugar mixture evenly over the buttered dough.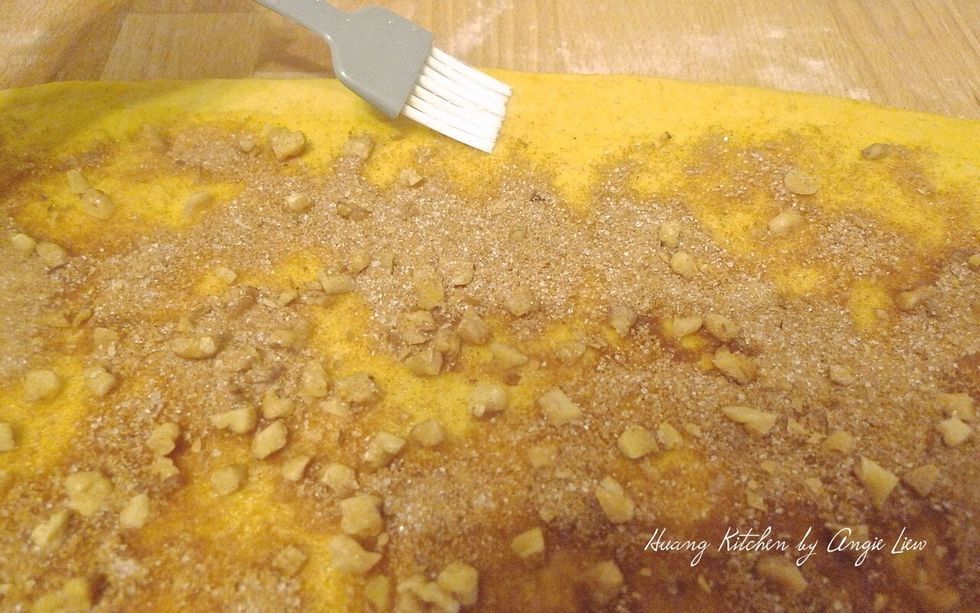 Moisten the unbuttered long edge with water.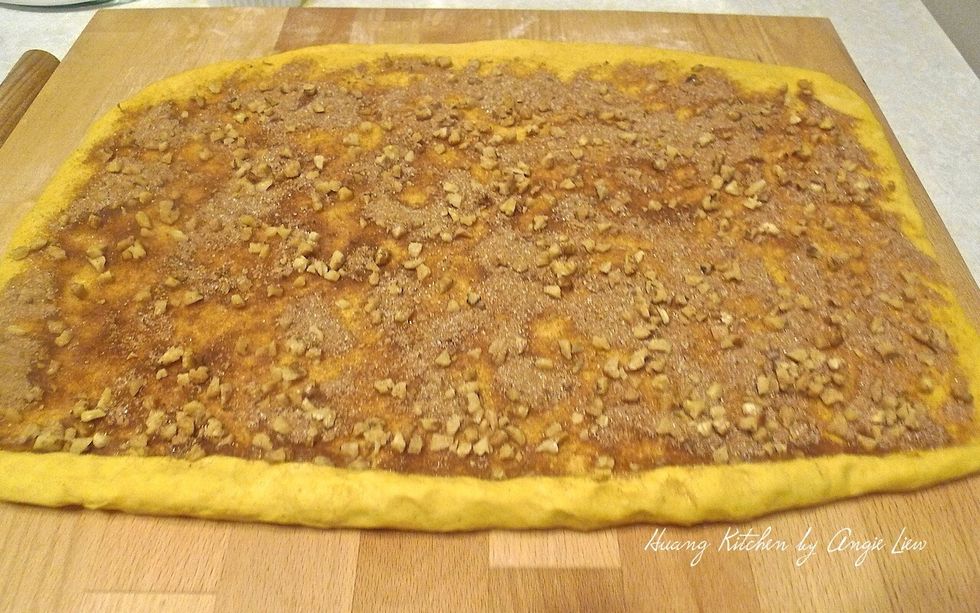 Starting at the wide edge with butter, roll the dough tightly (jelly-roll style) into a log.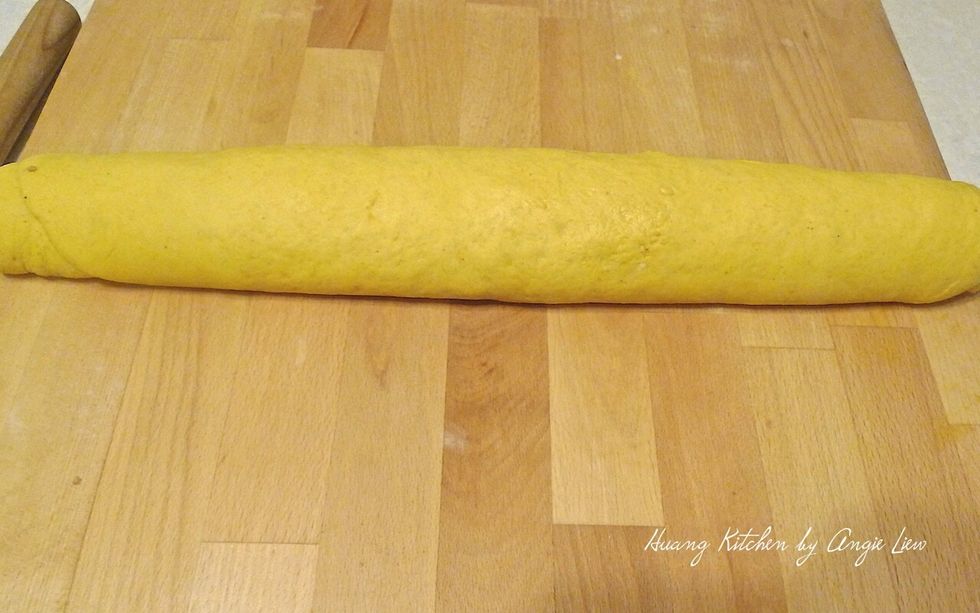 Roll and end with the seam at the bottom. Also use your hand to press firmly along the moistened edge to seal.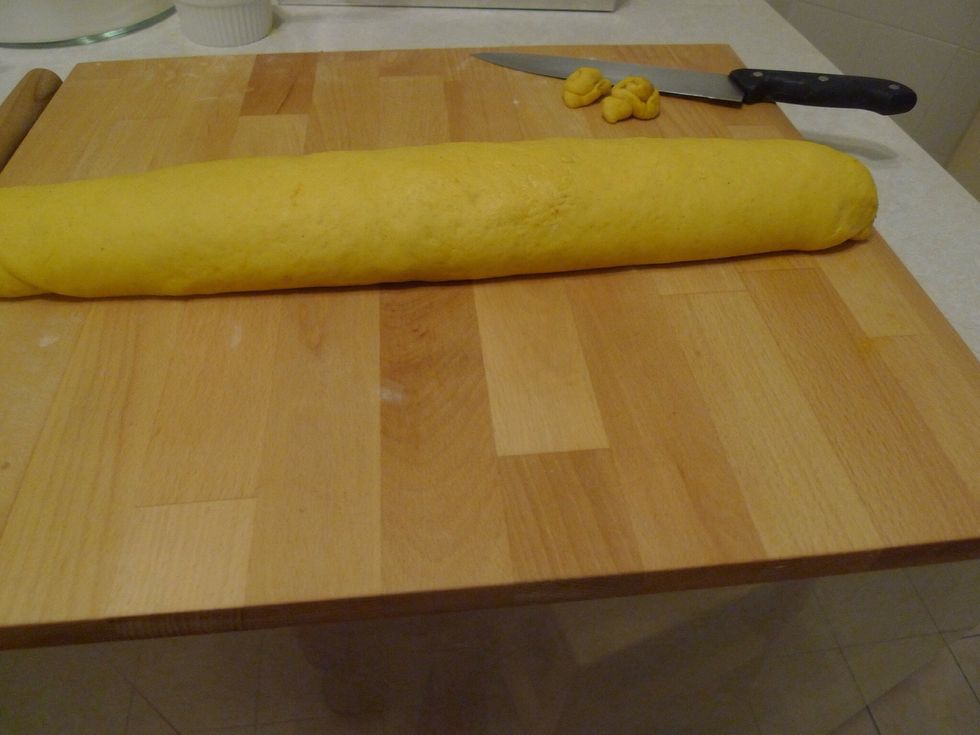 Trim off about 1/2 inch on both uneven ends of the rolled dough and discard.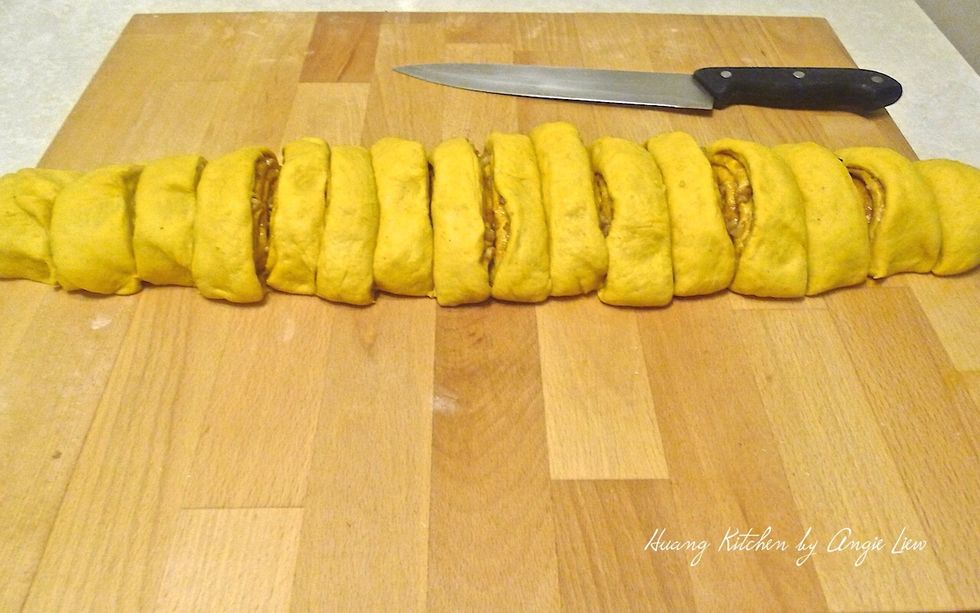 Cut the dough into 16 equally-sized pinwheels.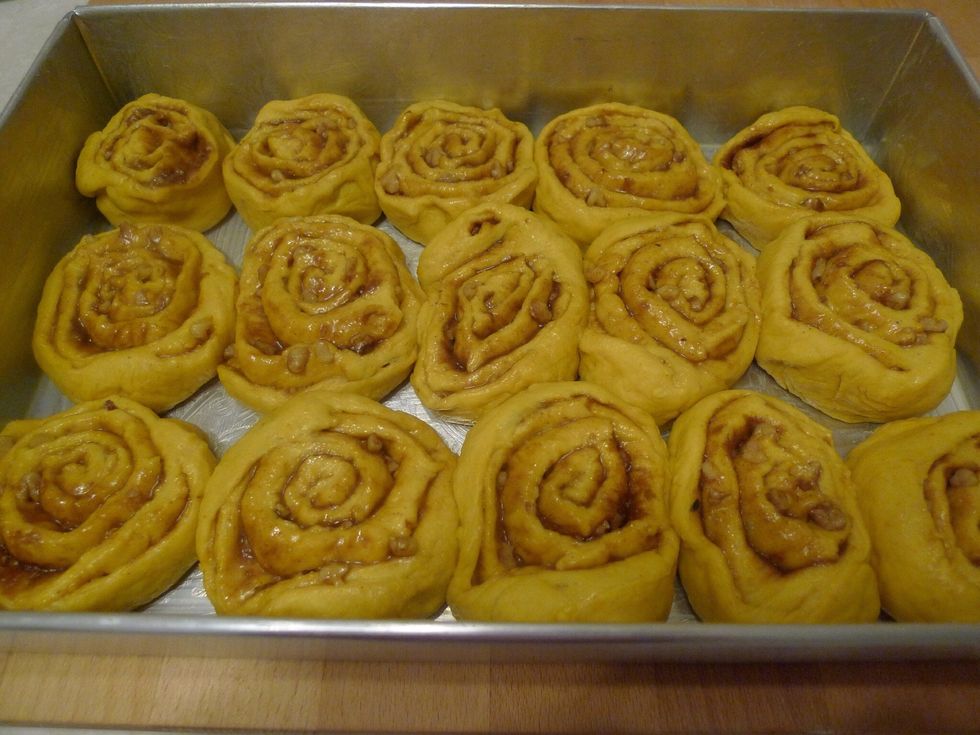 Carefully placed these pinwheels, cut side up into the well-buttered baking dish. Make sure they are all evenly placed.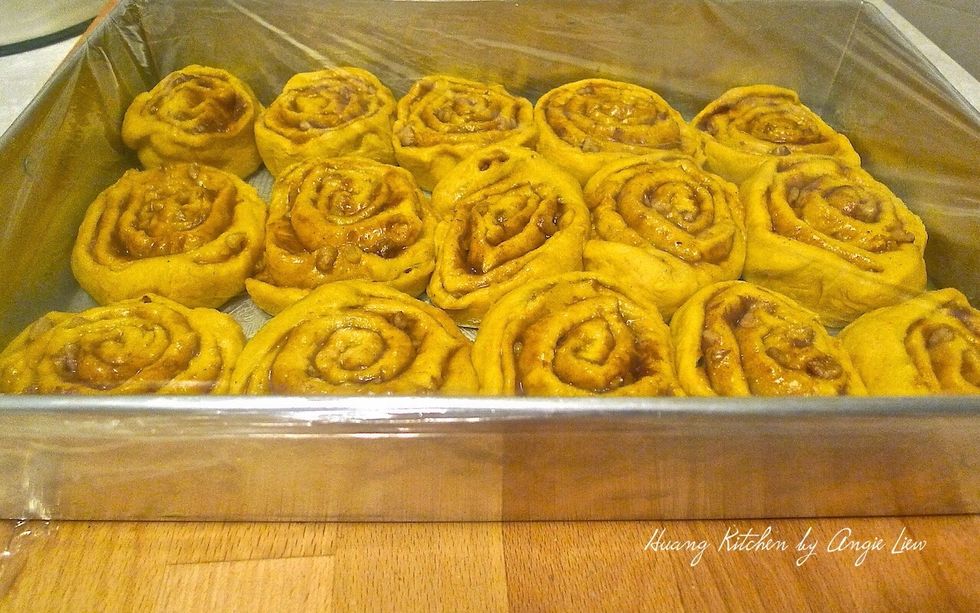 Cover with plastic wrap and set aside in a warm place until doubled in size, about 45 to 60 minutes.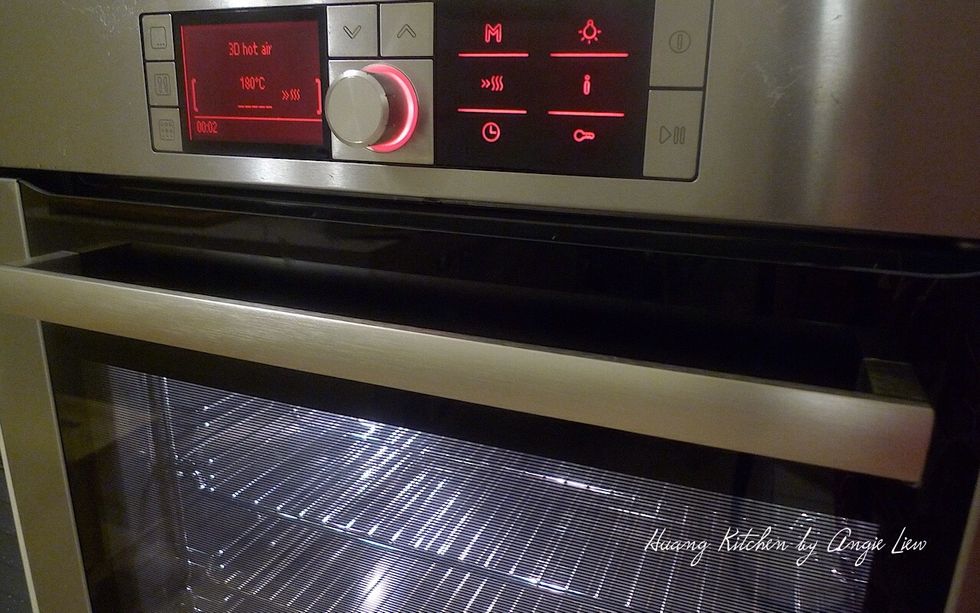 Preheat oven to 180 degree C ( 350 degree F ). Place rack in centre of oven.
When doubled in size, remove wrap and bake in preheated oven until golden brown, about 30 minutes.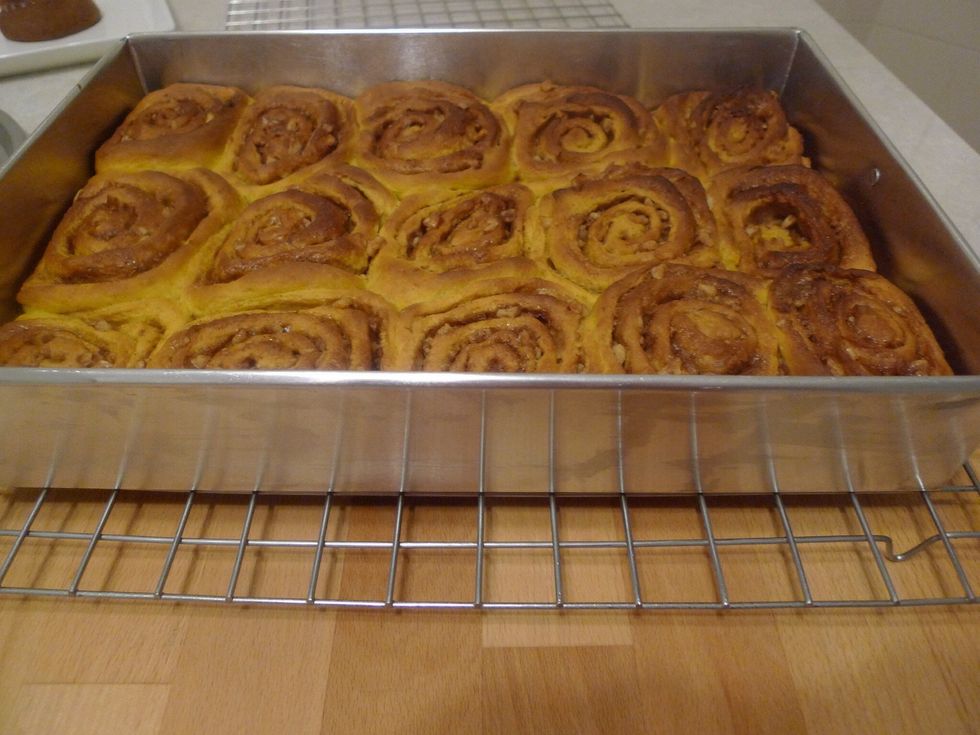 When baked, set aside to cool on wire rack for about 15 minutes while you prepare the glaze.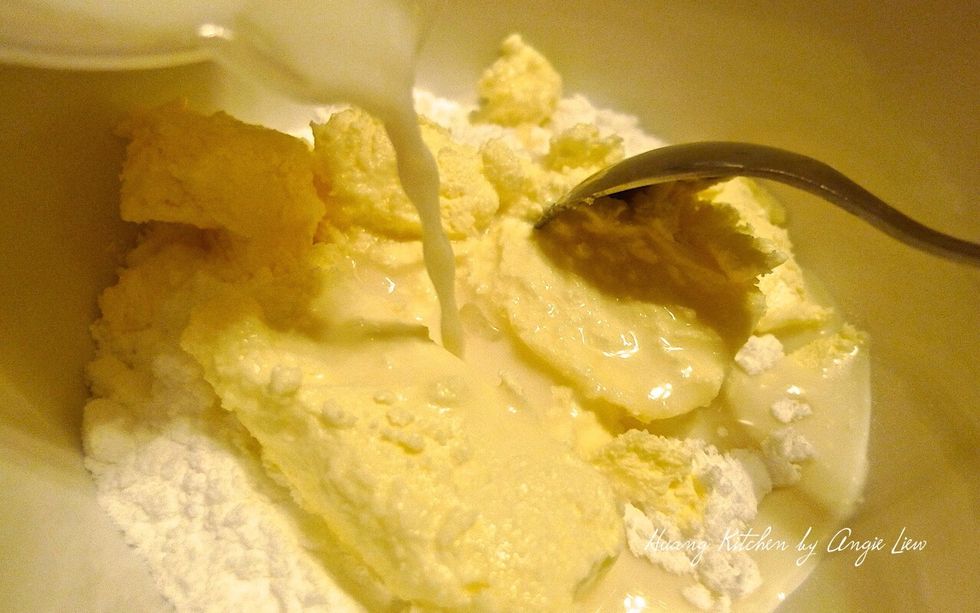 Whisk together cream cheese, icing sugar and milk until you get a completely smooth glaze.
Drizzle the glaze over the warm pumpkin-walnut cinnamon buns.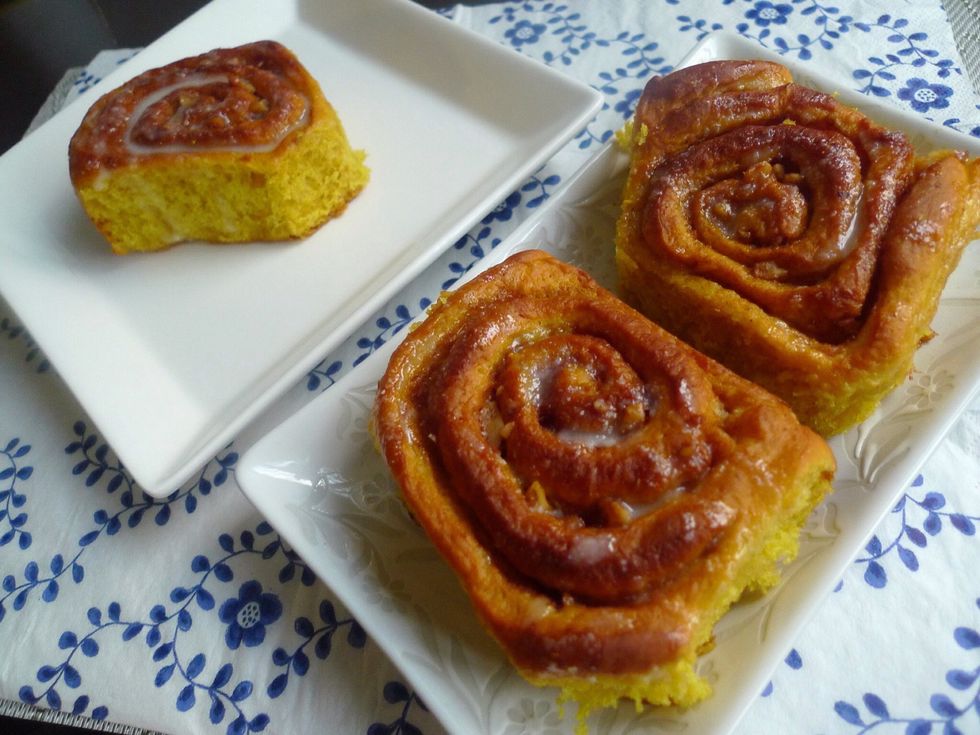 And you're done! These pumpkin-walnut cinnamon buns taste so good when served warm with the glaze.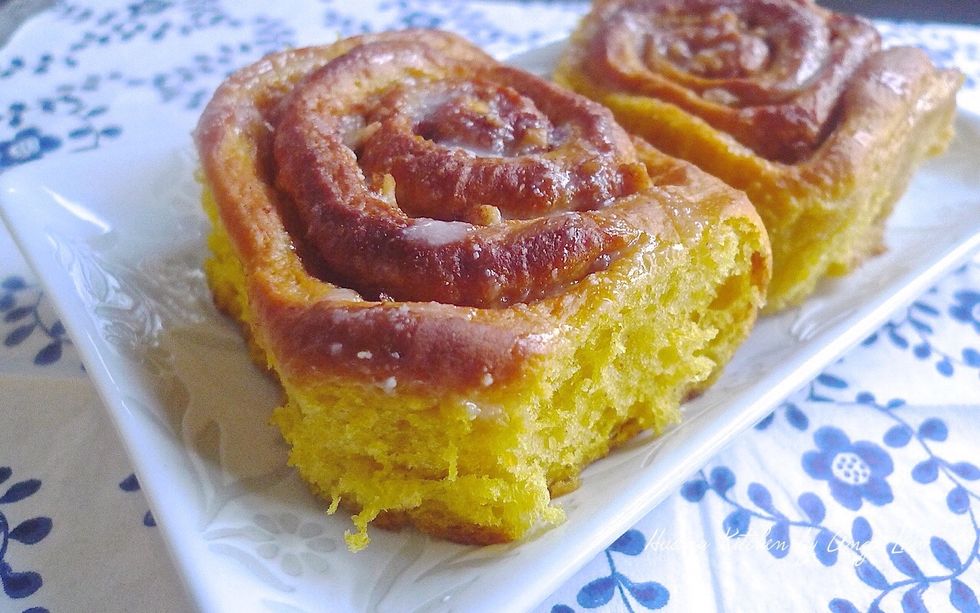 These homemade pumpkin-walnut cinnamon buns are amazingly delicious with the addition of fresh pumpkin.
Your family will be so delighted at the breakfast table when you serve them these flavourful moist pumpkin buns. SO ... ENJOY!
1/4tsp Dry yeast ( DOUGH)
1/2tsp Sugar
1/4c Warm water
1.0c Fresh mashed pumpkin
1/4c Heavy cream or milk
1.0tsp Salt
1/4c Butter, melted
1/2tsp Vanilla extract
1/2tsp Ground cinnamon
1/2tsp Ground ginger
1/4tsp Ground nutmeg
1.0 Large egg
1/4c Sugar
4.0c All-purpose flour
5.0Tbsp Butter, melted ( FILLING)
1/2c Packed brown sugar
1/4c Sugar
2.0Tbsp Grou d cinnamon
1/4c Cream cheese,room temp ( GLAZE)
1/2c Icing sugar
1/8c Milk
Huang Kitchen
For more step-by-step recipes and cooking tips, visit my website at \nhttp://www.huangkitchen.com