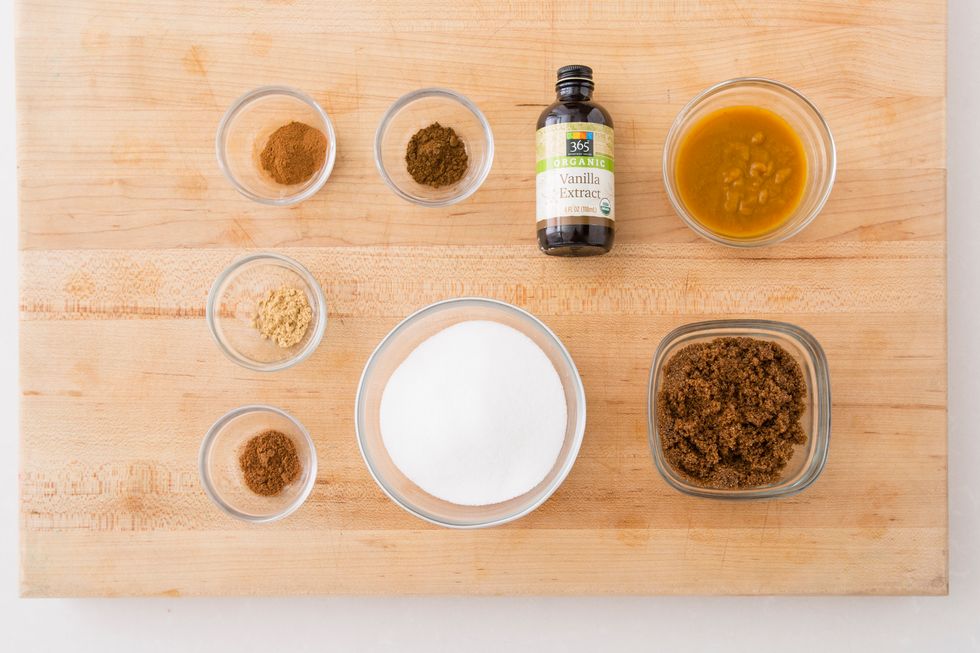 Gather your ingredients.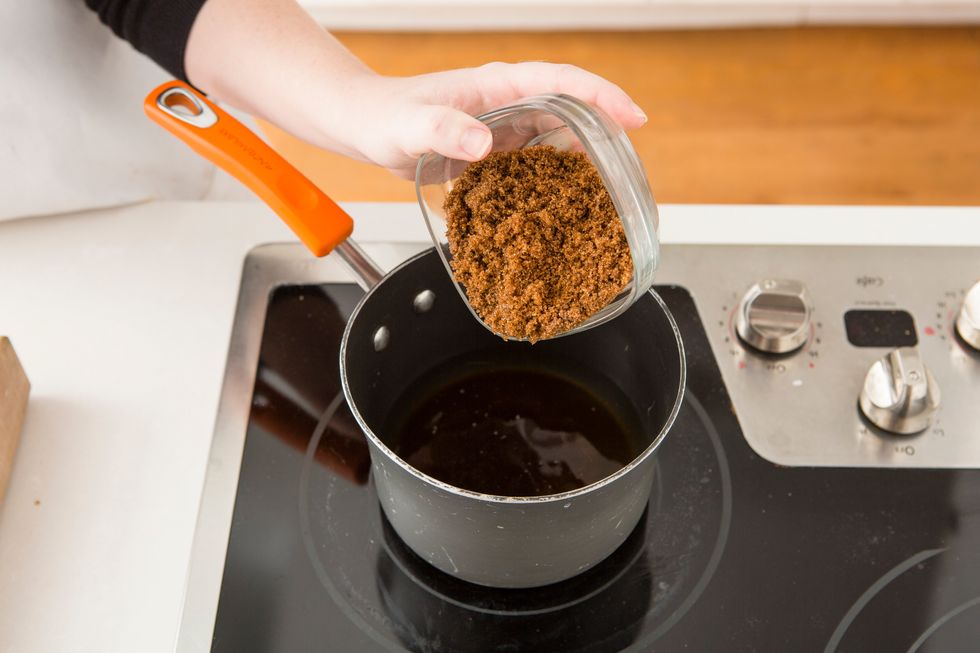 In a medium saucepan, add water and brown sugar.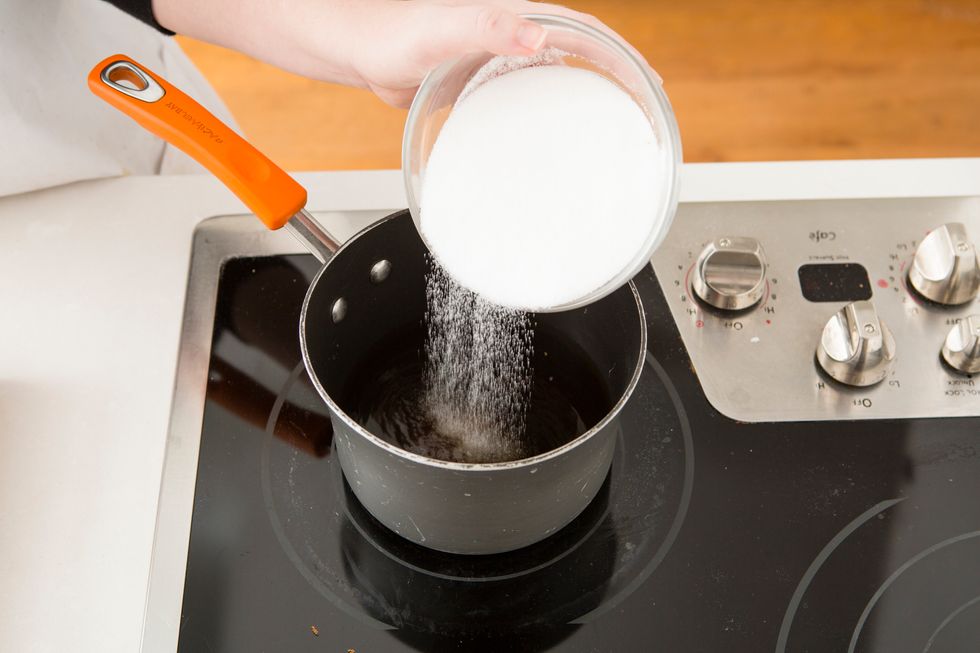 Add white sugar. Simmer on medium-low until both sugars dissolve. It takes a few minutes.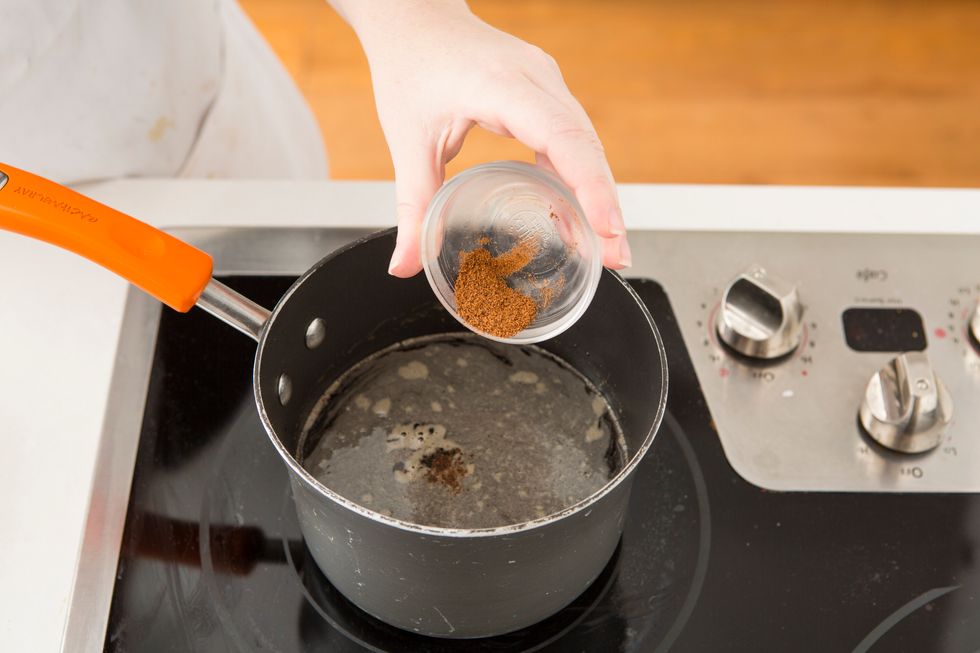 Turn the heat down to low and whisk in nutmeg.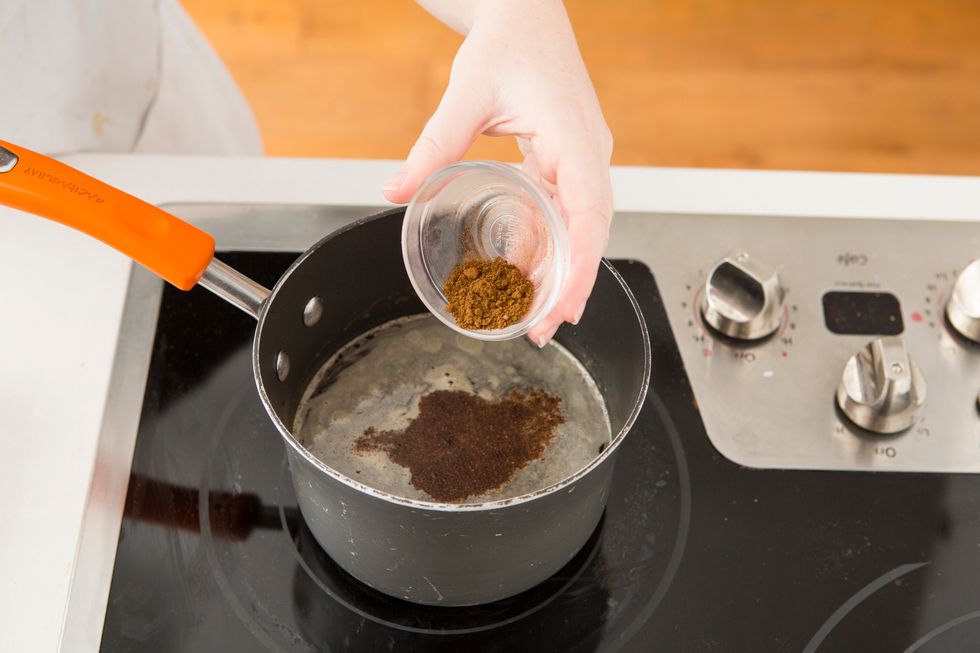 Add in cloves.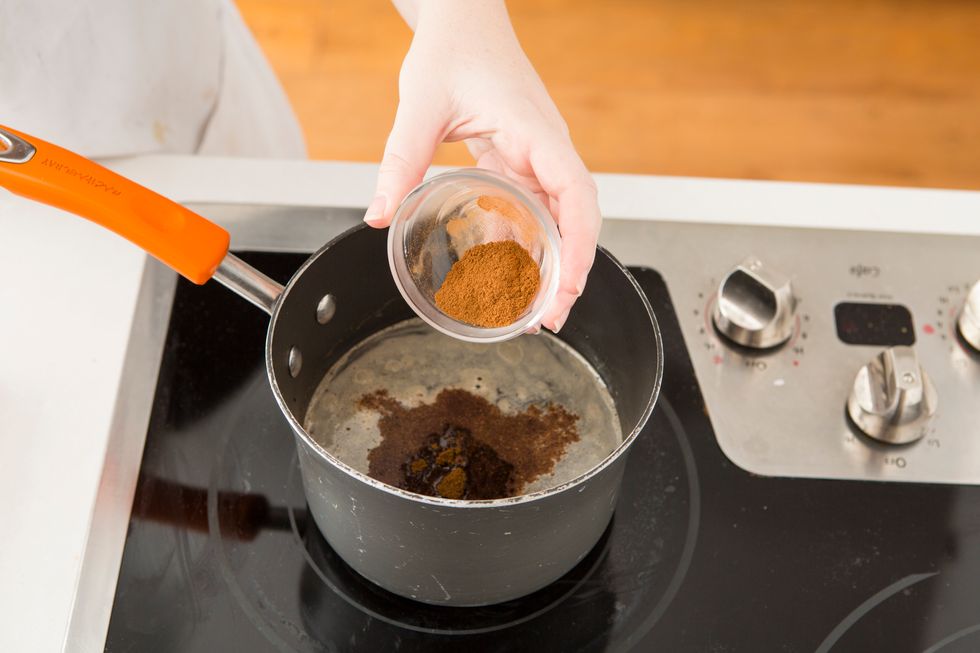 Add in cinnamon.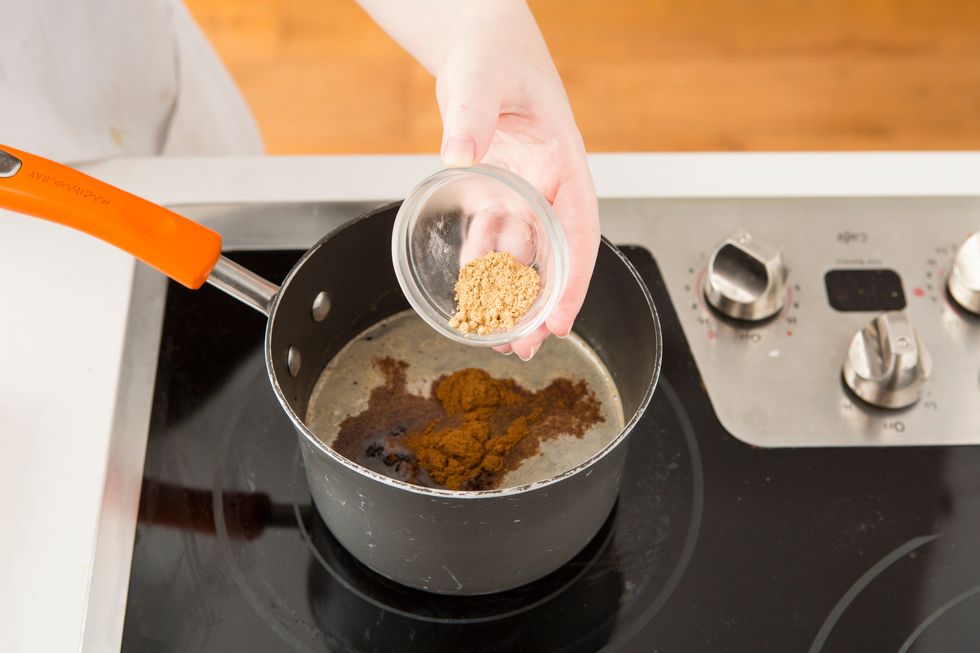 Add in ginger.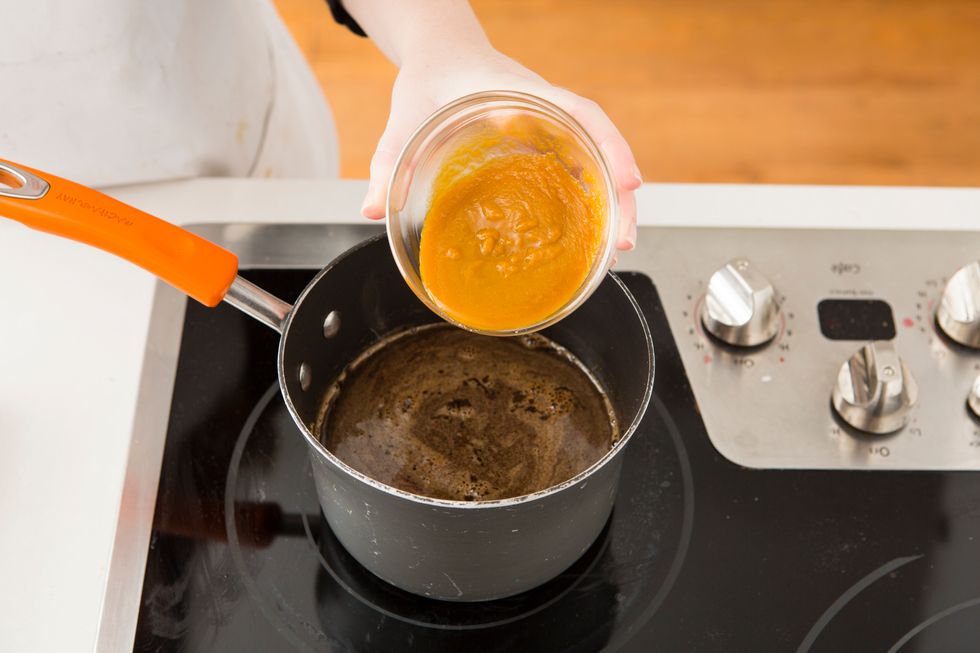 Add in pumpkin puree. Whisk to combine. Simmer on low for 8 minutes, stirring occasionally.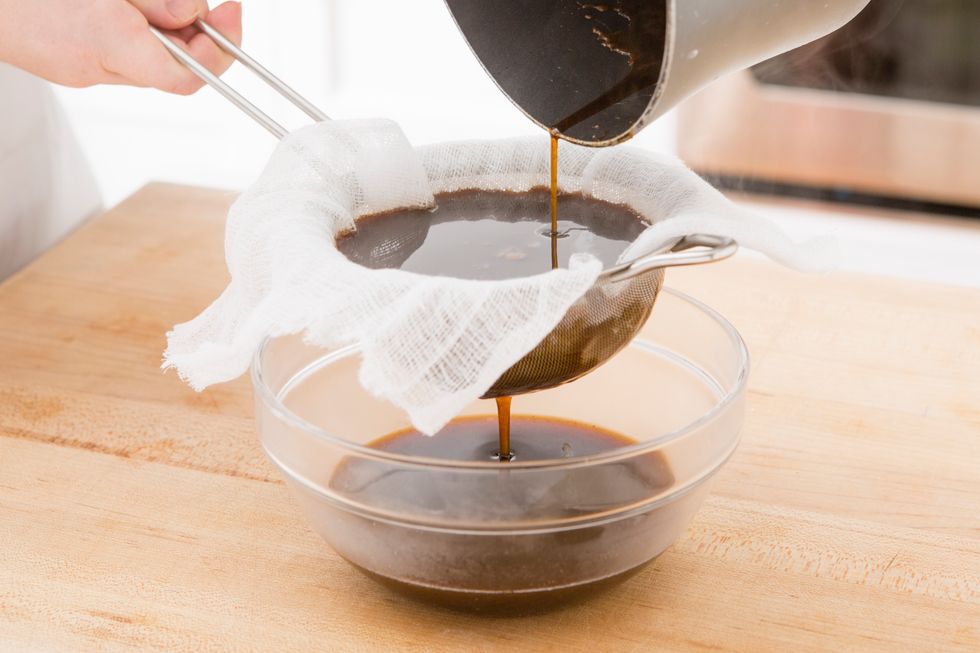 Remove from the heat and strain through a strainer lined with cheese cloth or a very thin tea towel. Make sure to strain while the syrup is still hot.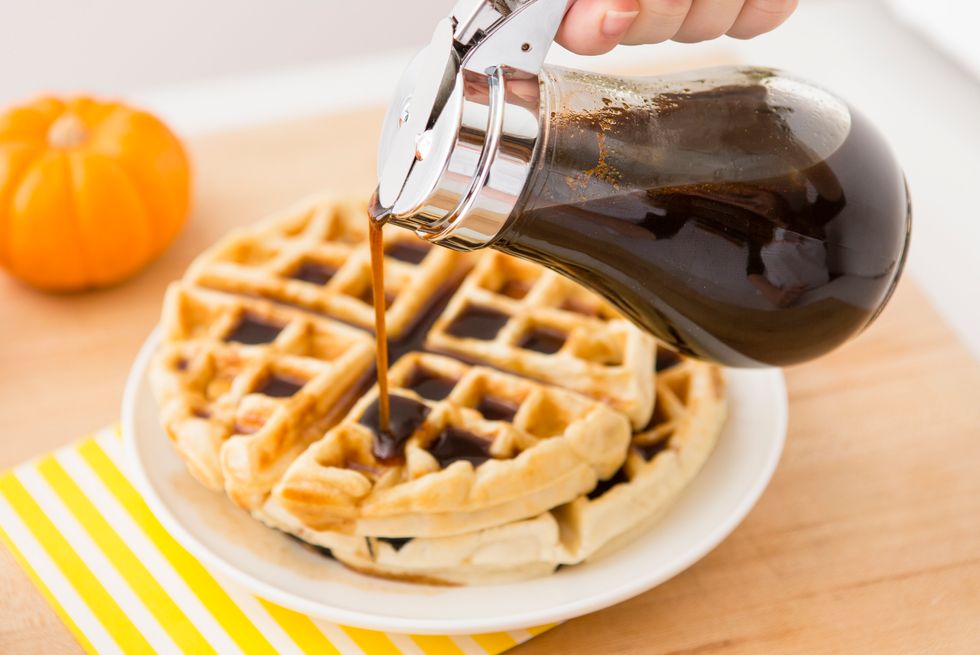 Allow the syrup to cool to room-temperature before stirring in the vanilla extract. Store in a mason jar or airtight container. Enjoy!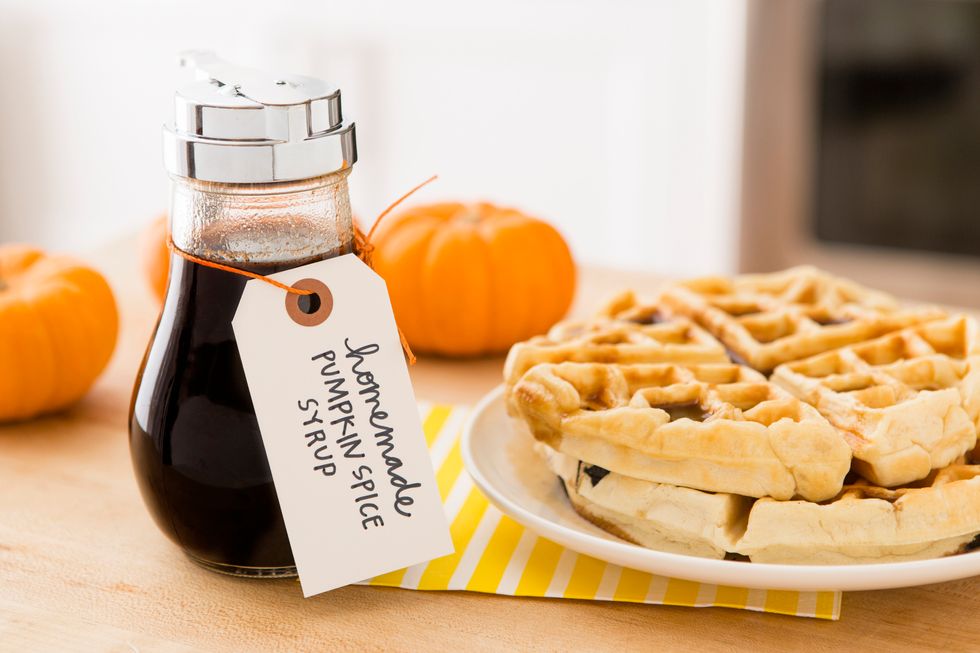 Recipe Inspired by: http://www.onesweetmess.com/2013/09/09/homemade-pumpkin-spice-syrup/
1/2c Water
3/4c Dark Brown Sugar
1.0c Granulated Sugar
2.0tsp Ground Cinnamon
1/2tsp Ground Ginger
1/2tsp Ground Cloves
1/2tsp Ground Nutmeg
1/4c Pumpkin Puree
1/2tsp Vanilla Extract
B+C
We are the team behind Snapguide. Feel free to message us if you have any questions or see something that could be improved!