How to make pumpkin seed crisp bread (gluten-free)
Make Pumpkin Seed Crisp Bread (Gluten-Free)
140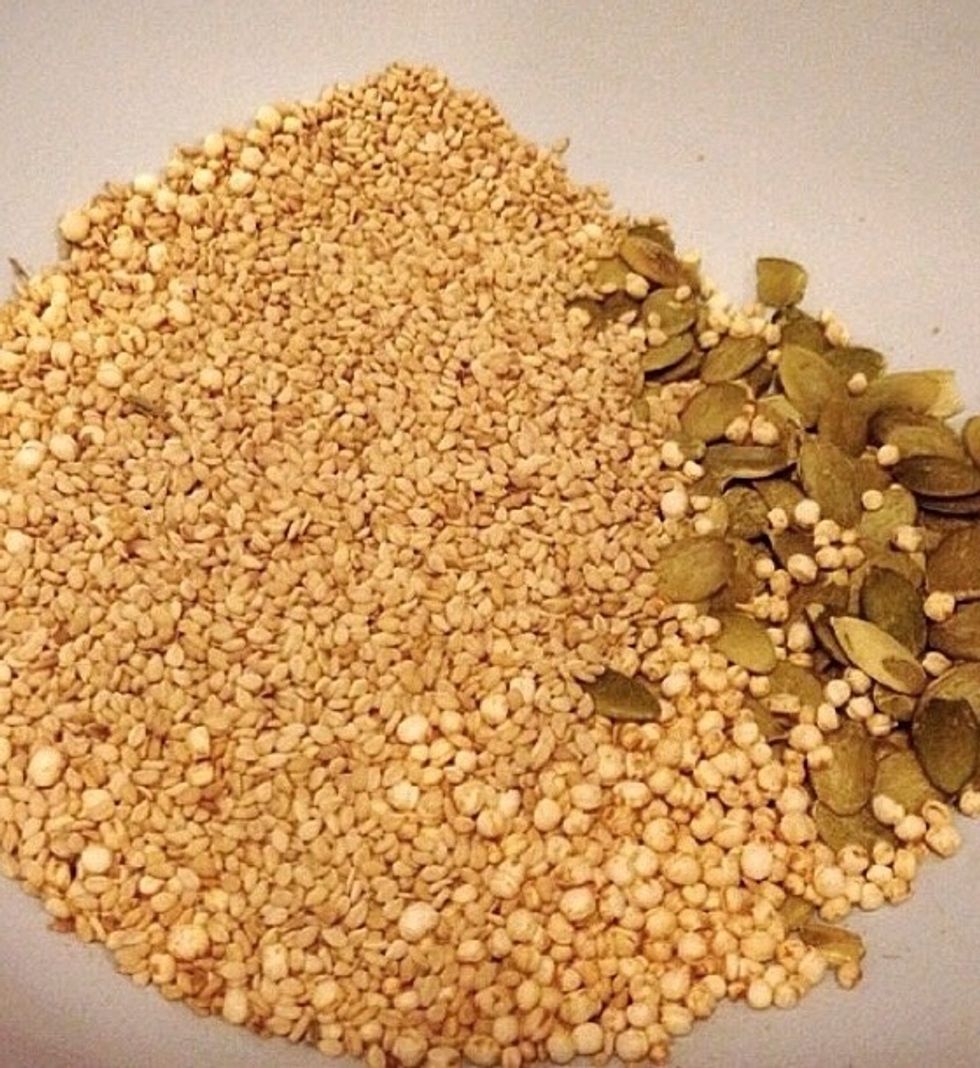 Mix pumpkin seeds with quinoa puffs and sesame seeds.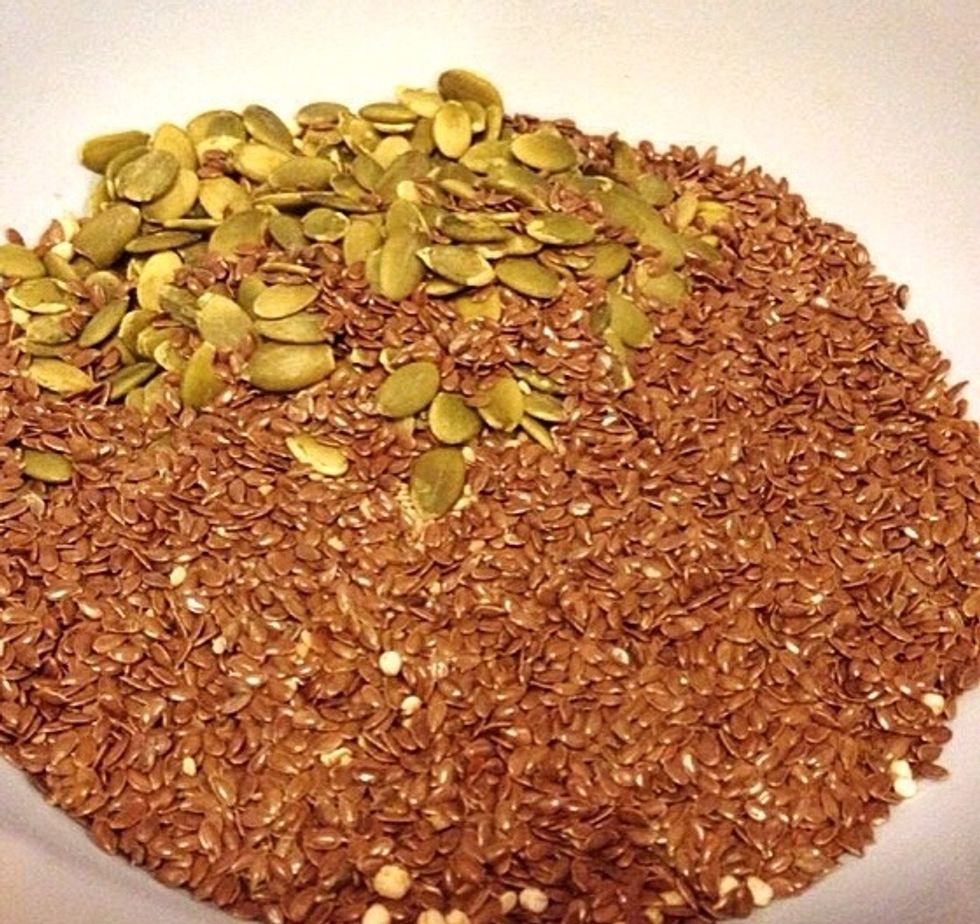 Add flax seeds and pumpkin seeds ( I doubled the amount of pumpkin seeds since I didn't have any sunflower seeds).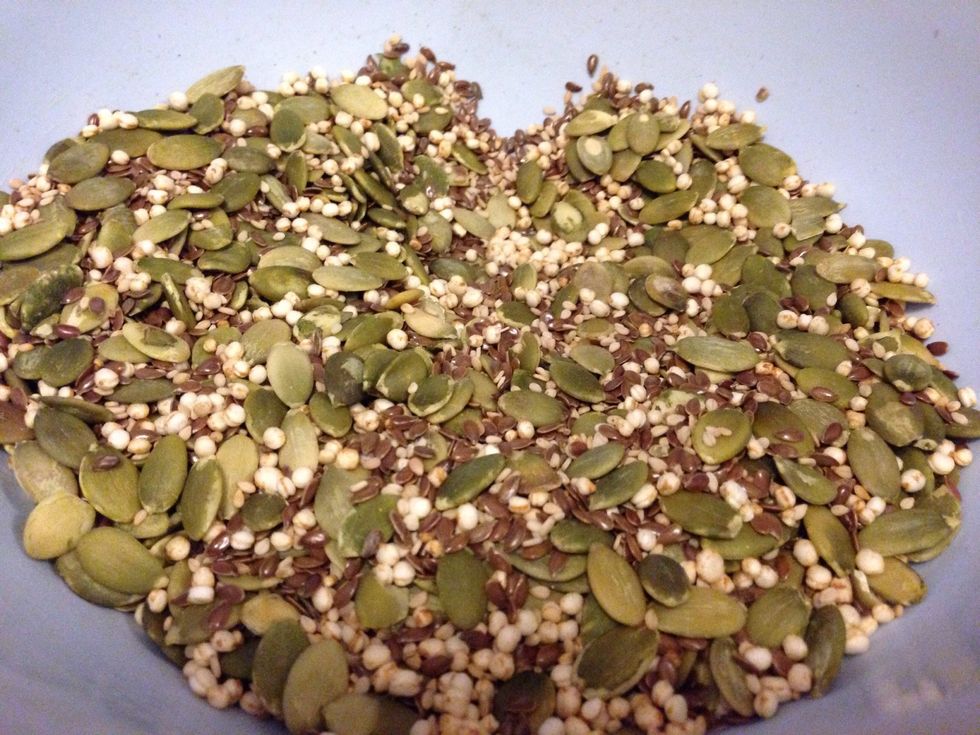 Stir.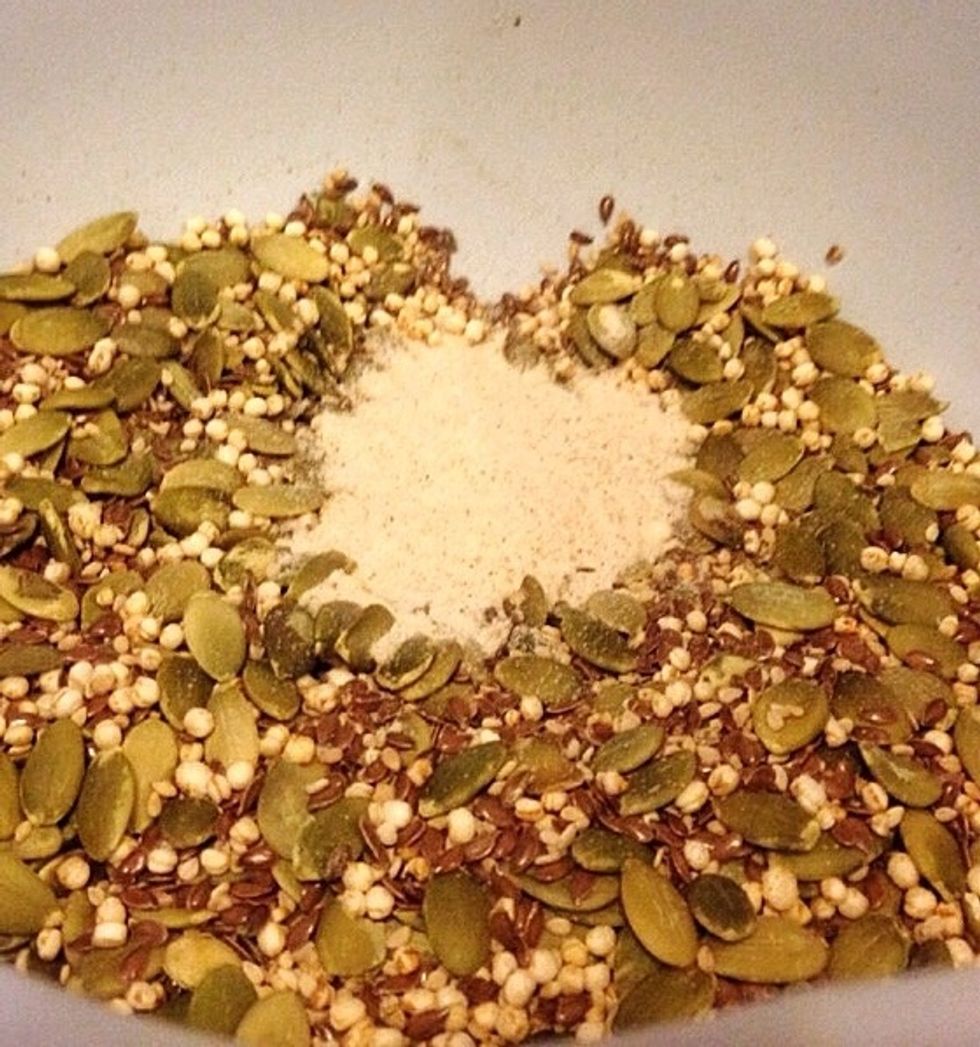 Add Psyllium flour..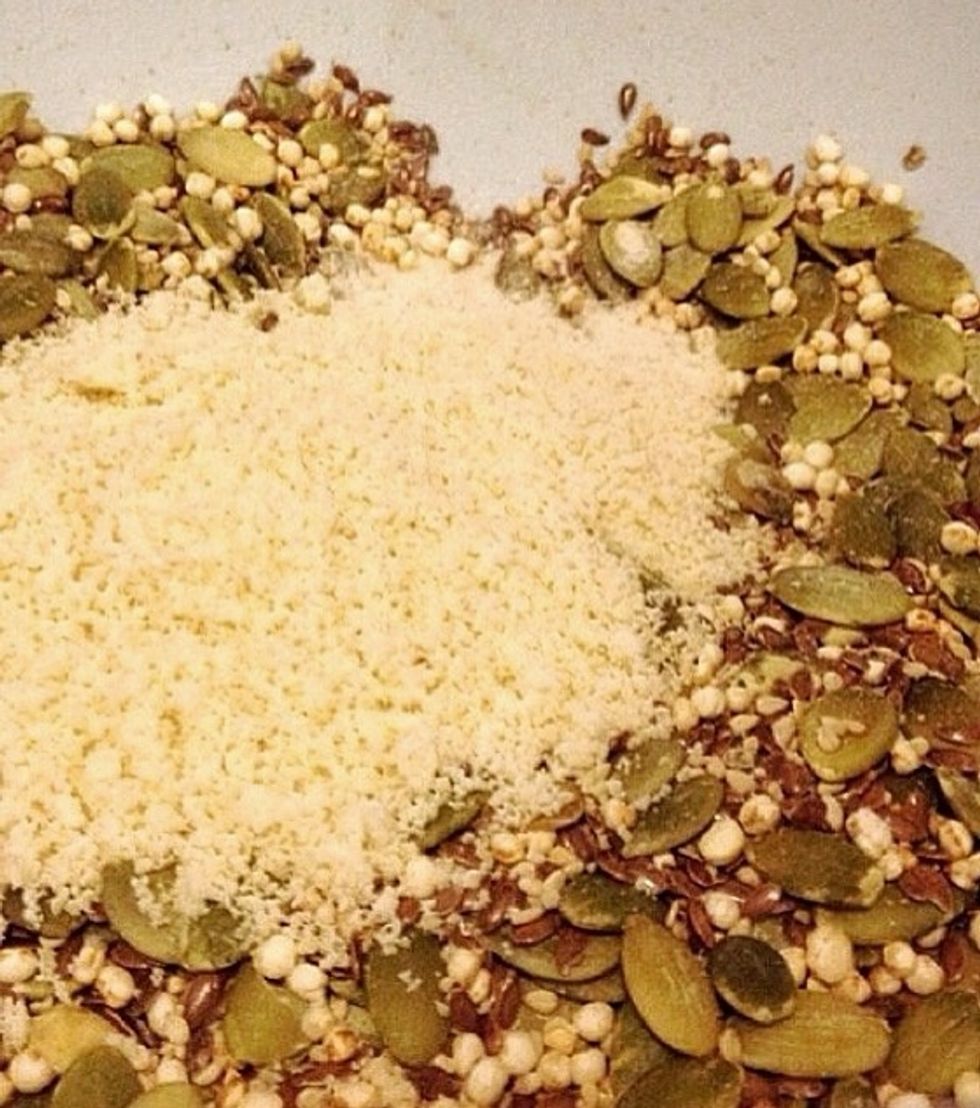 ..as well as corn flour.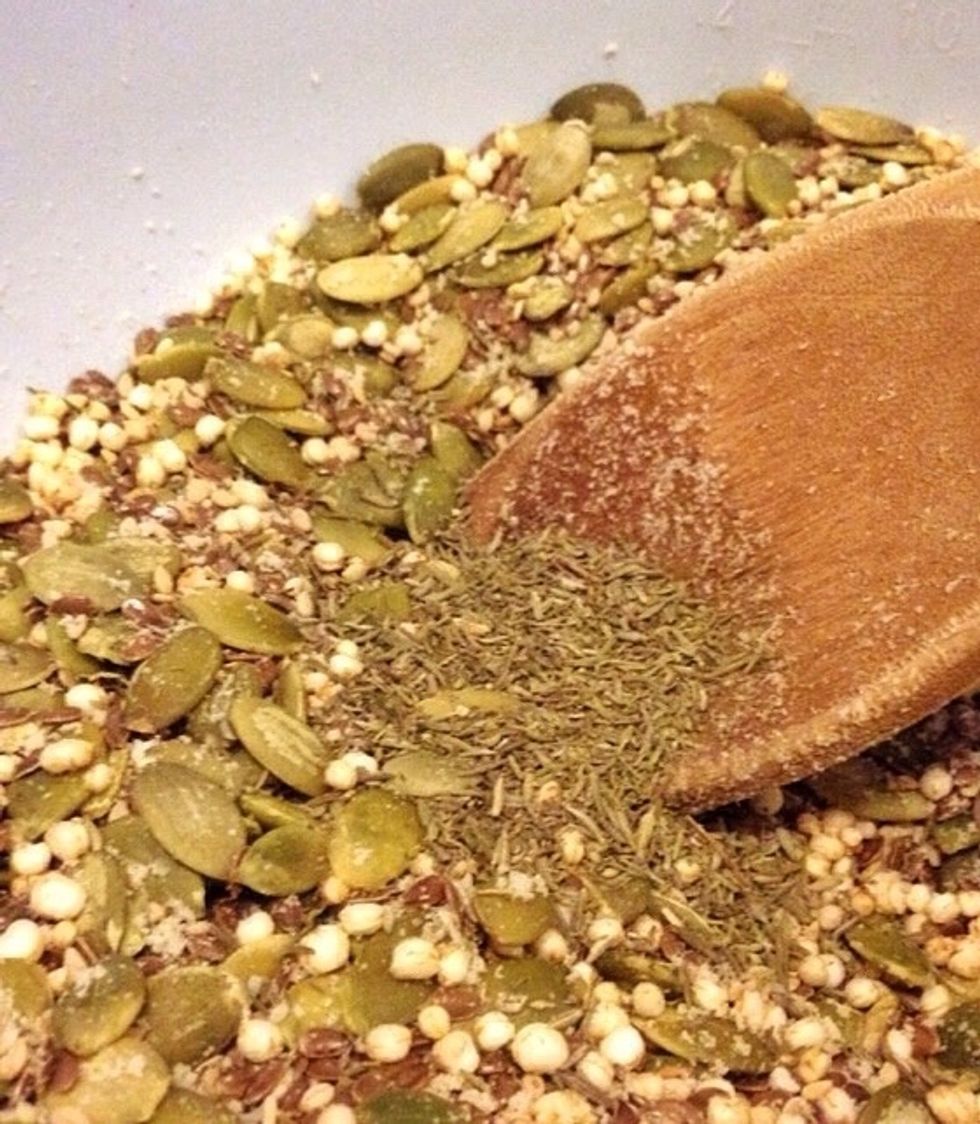 Stir and add thyme and salt.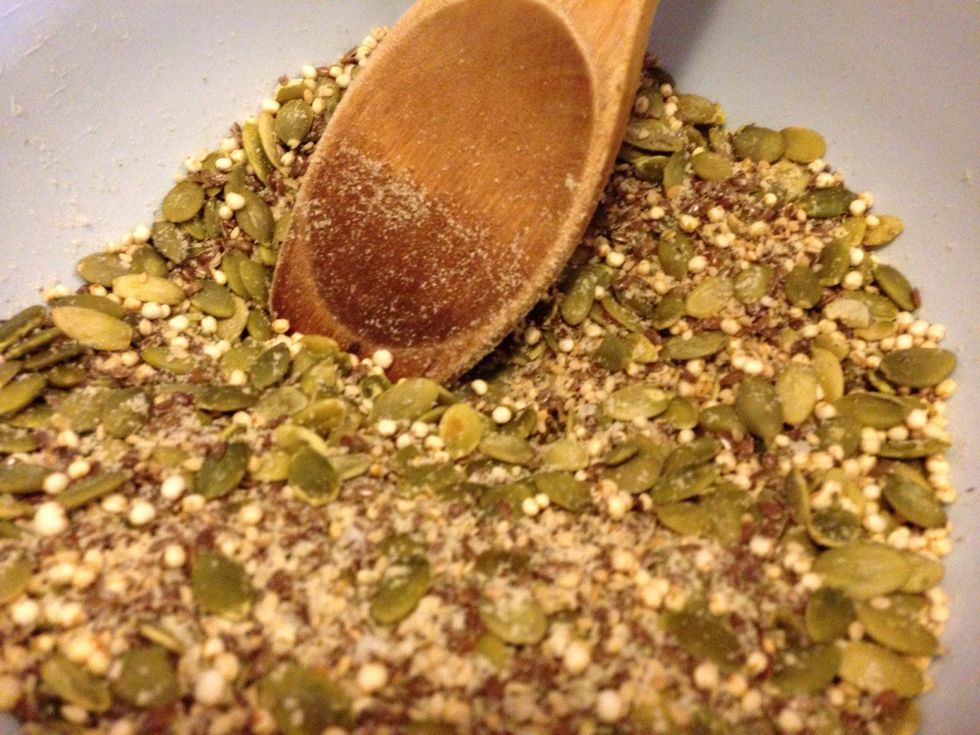 Stir again..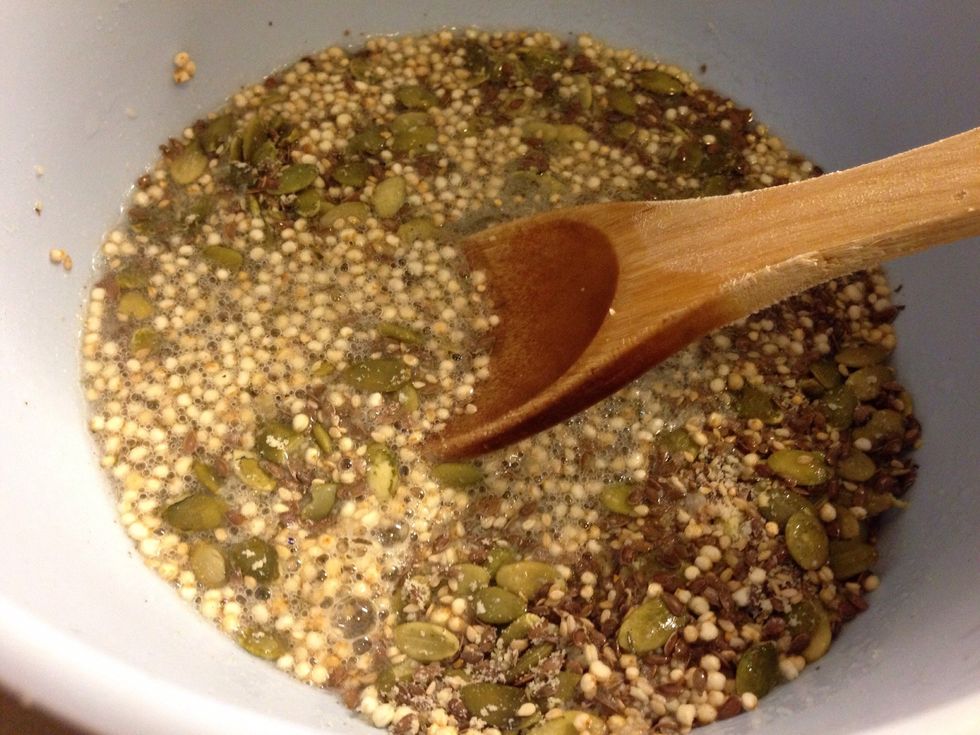 ..and add water mixed with (melted) coconut oil.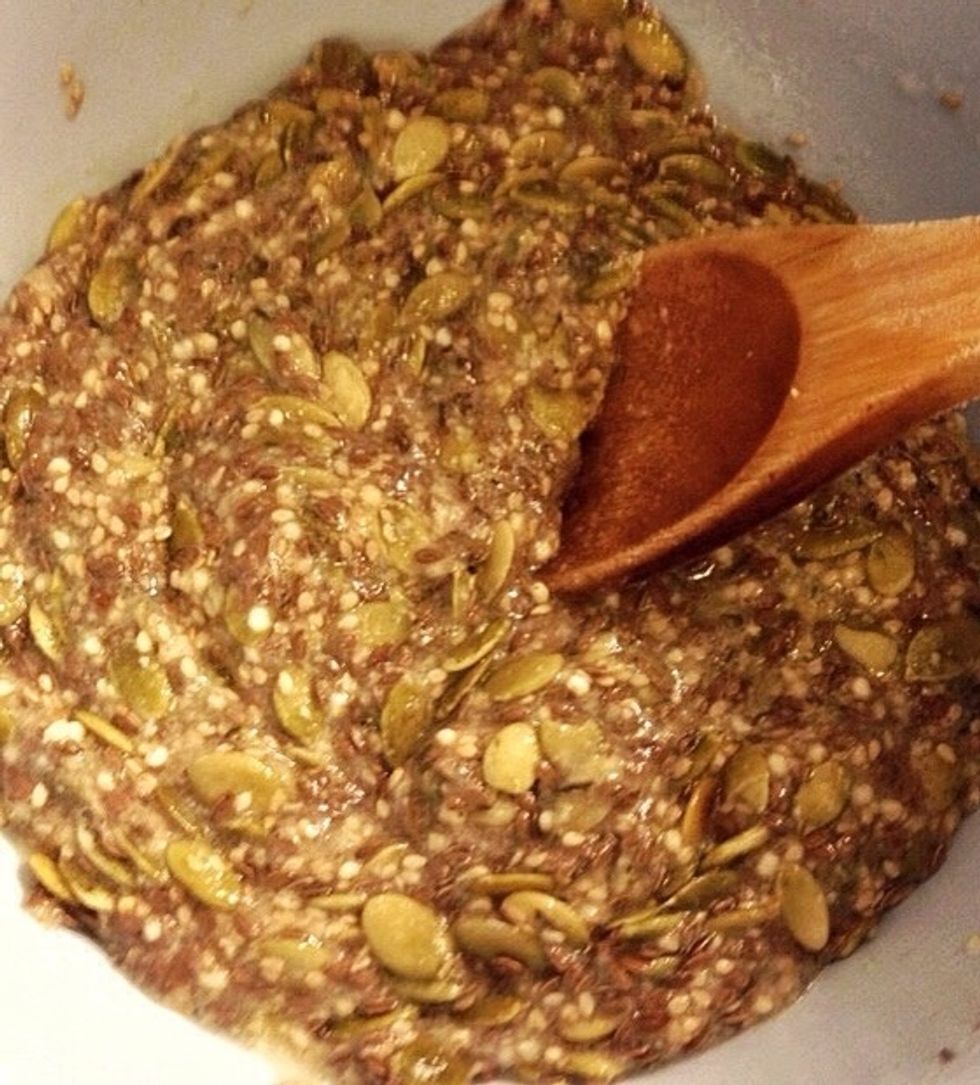 Now it looks like a dough. Let rest 10 min. Turn on the oven at 150 C.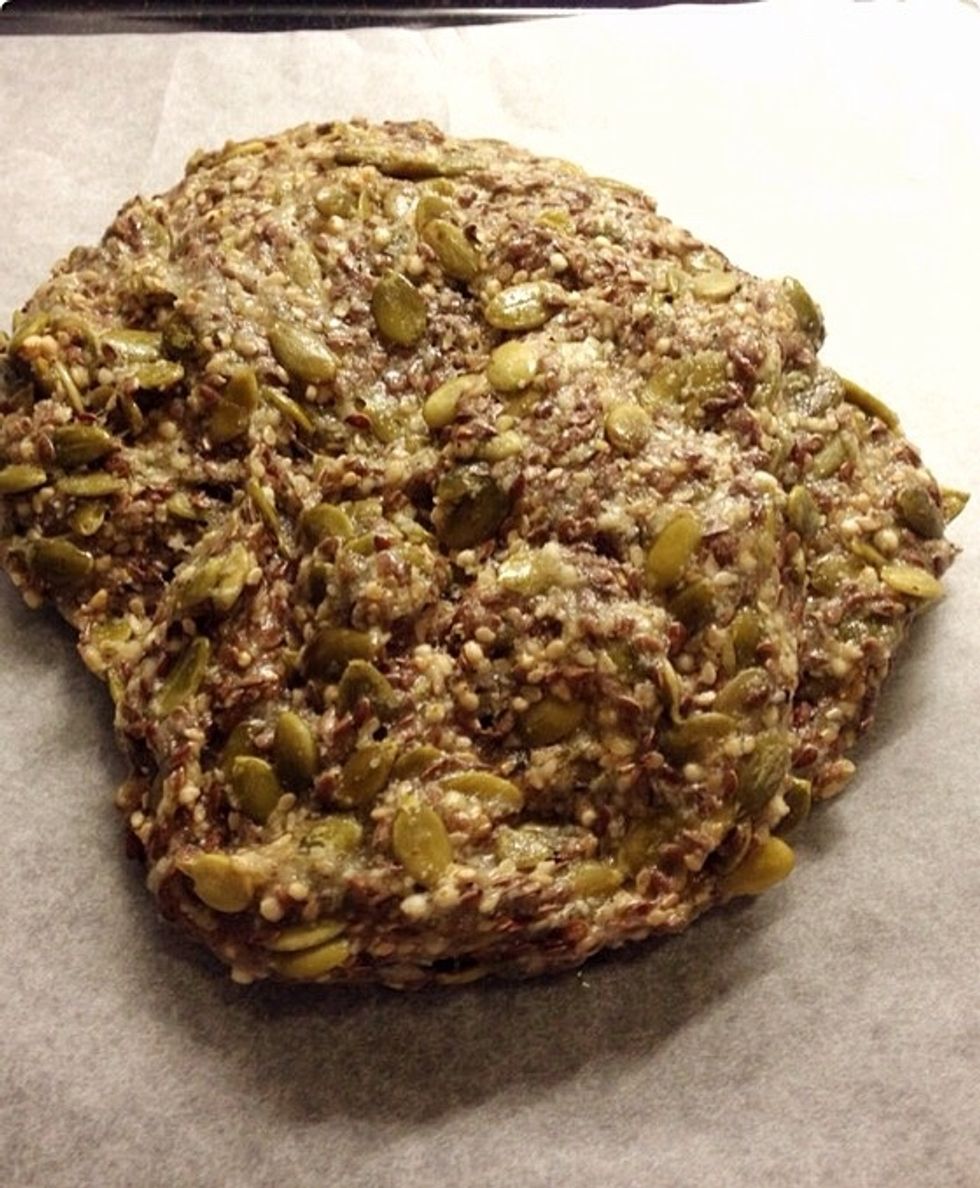 Pour the dough onto a parchment paper.
Flatten it out with the help of another parchment paper. Use a roll-pin to roll the dough between the papers or just flatten it out with your hands.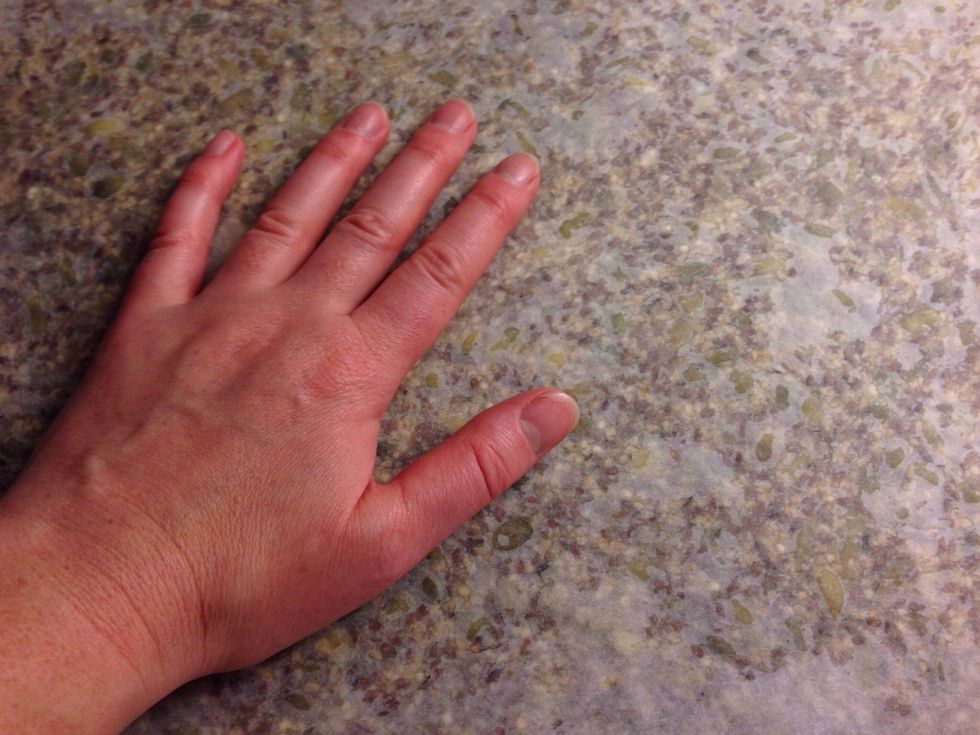 Like so.
Remove the 2nd parchment. Make sure it's not too thick. If necessary remove some of the dough if not all of it fits.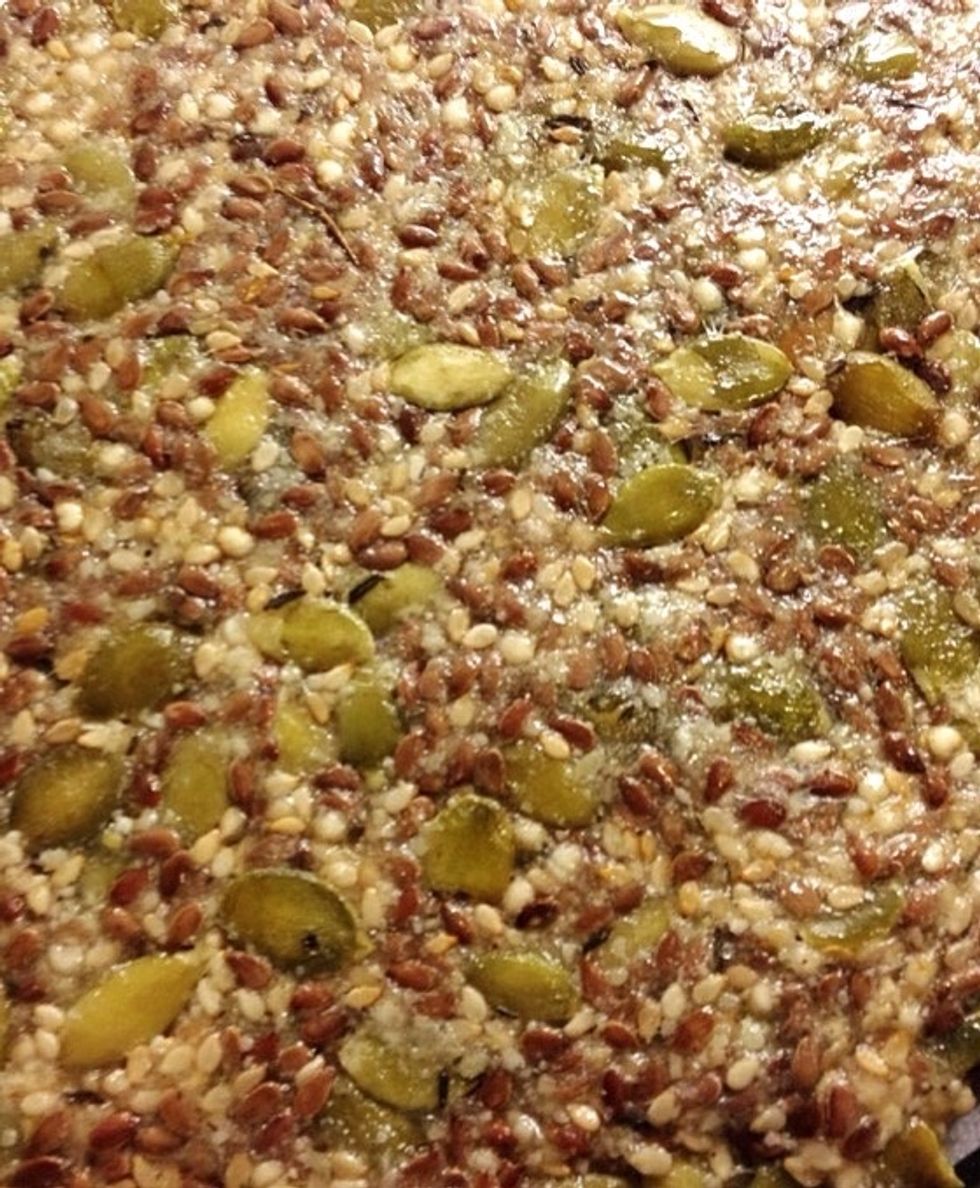 Here's a close-up. Optional : Sprinkle chia seeds on top. Put in the oven for about 50 minutes. Then lower the temperature to 50 C and keep in the oven another 30 min or so.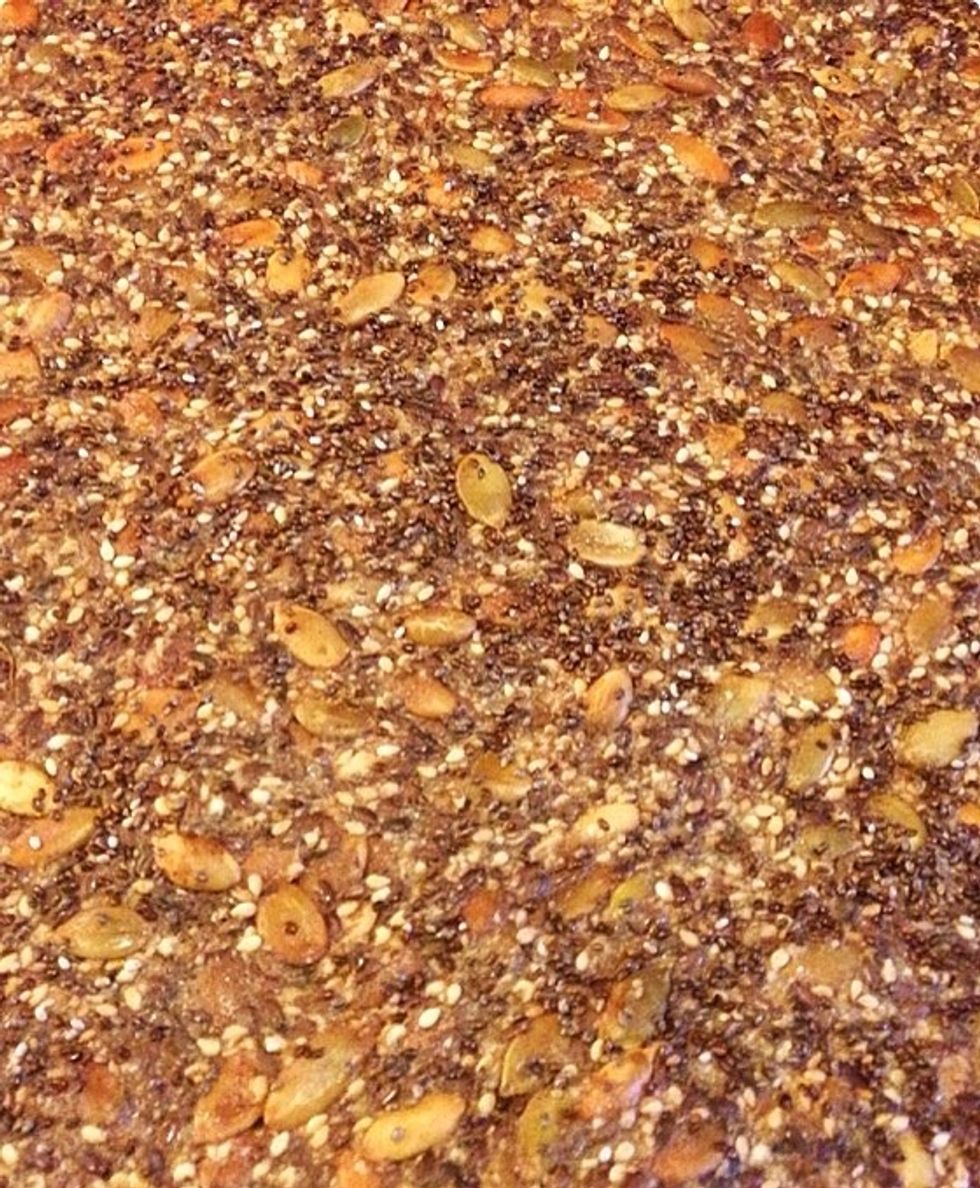 Here's the finished result. Let cool.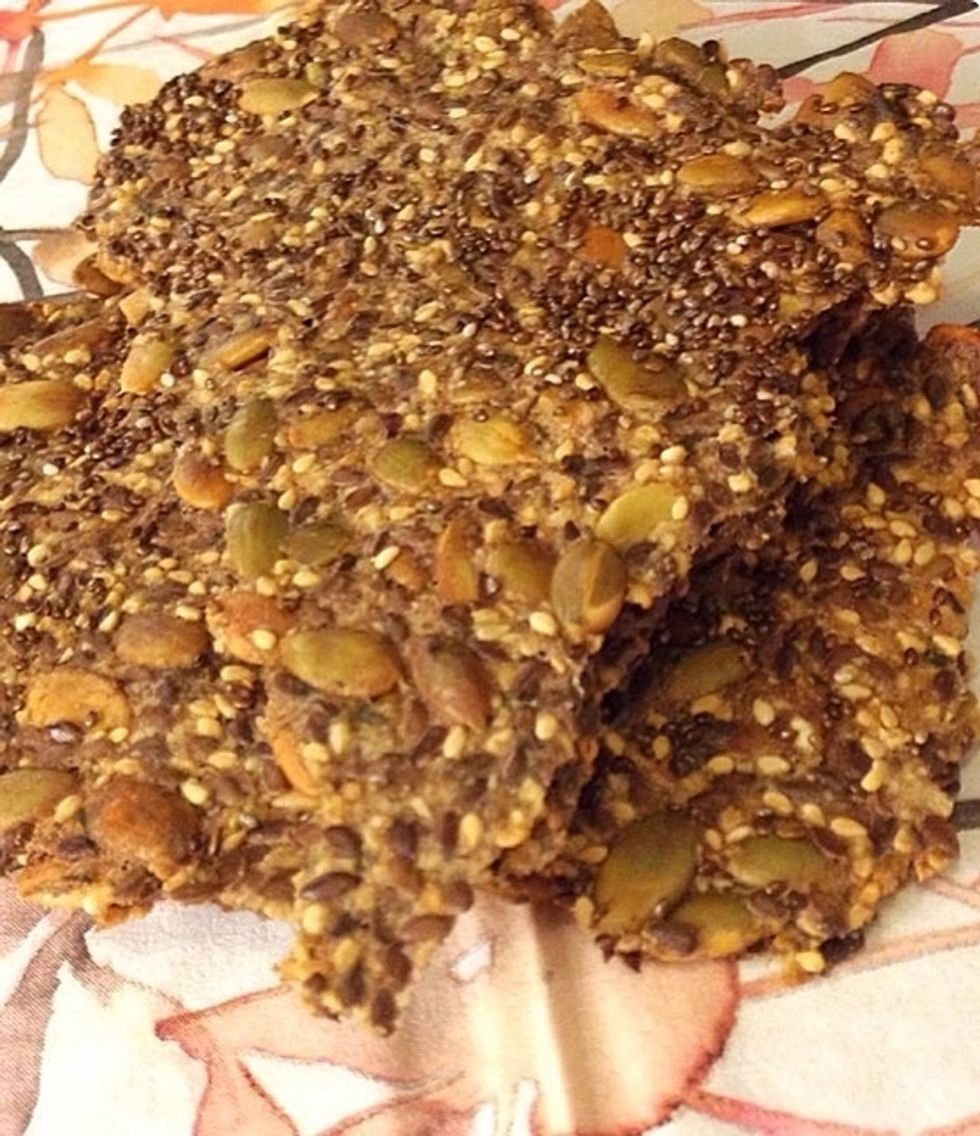 Have it for breakfast or why not serve it to soup!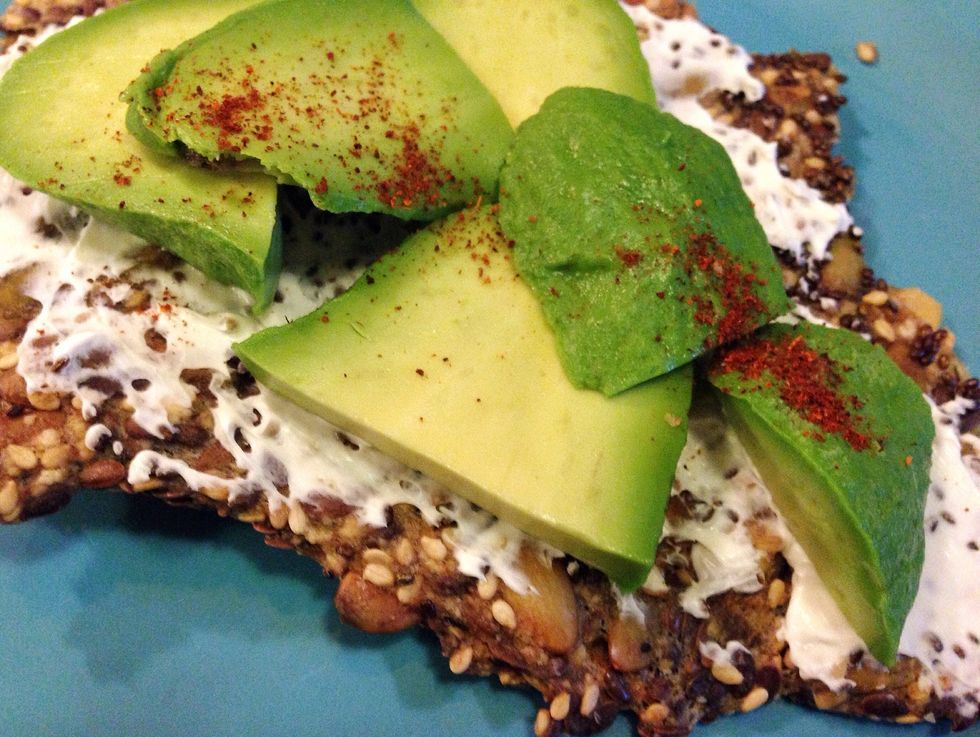 Here with cream cheese, avocado & chili pepper.
130.0g Pumpkin seeds
30.0g Sesame seeds
65.0g Flax seeds
10.0g Quinoa puffs
1.0Tbsp Psyllium flour
3.0Tbsp Corn flour
1.0tsp Thyme (or rosemary or both)
1/2tsp Flake salt
50.0ml Coconut oil
250.0ml Boiling water
Optional:
1.0Tbsp Chia seeds
Karin Siöö
Lives in Sweden. Gets inspiration from trips, blogs & international students I meet at work.