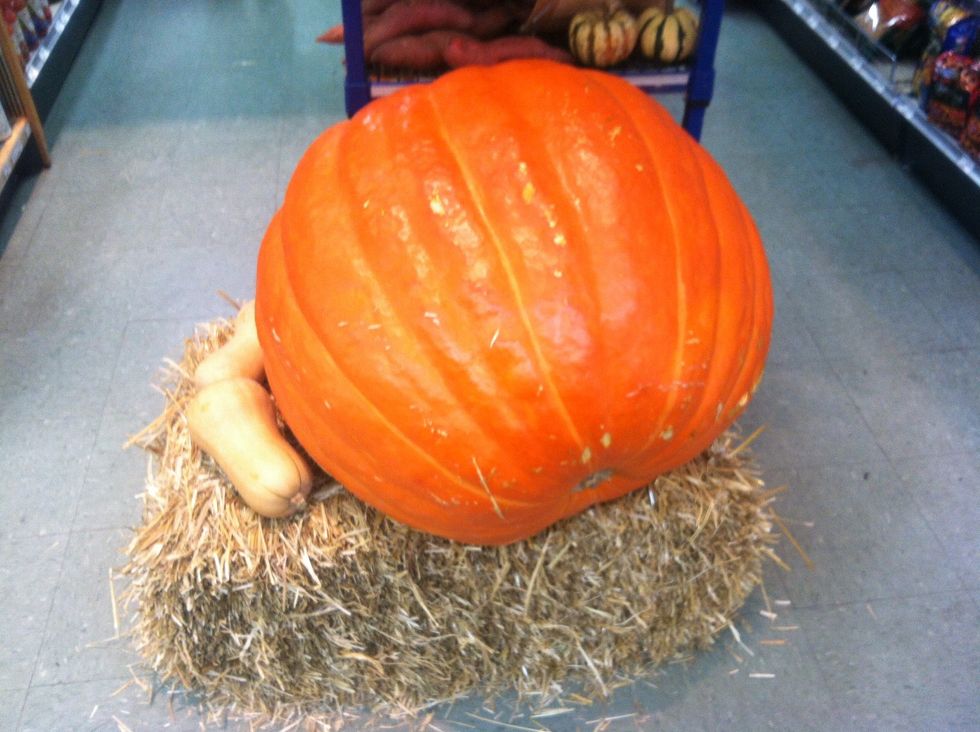 Go shopping for a pumpkin. Don't buy one this big!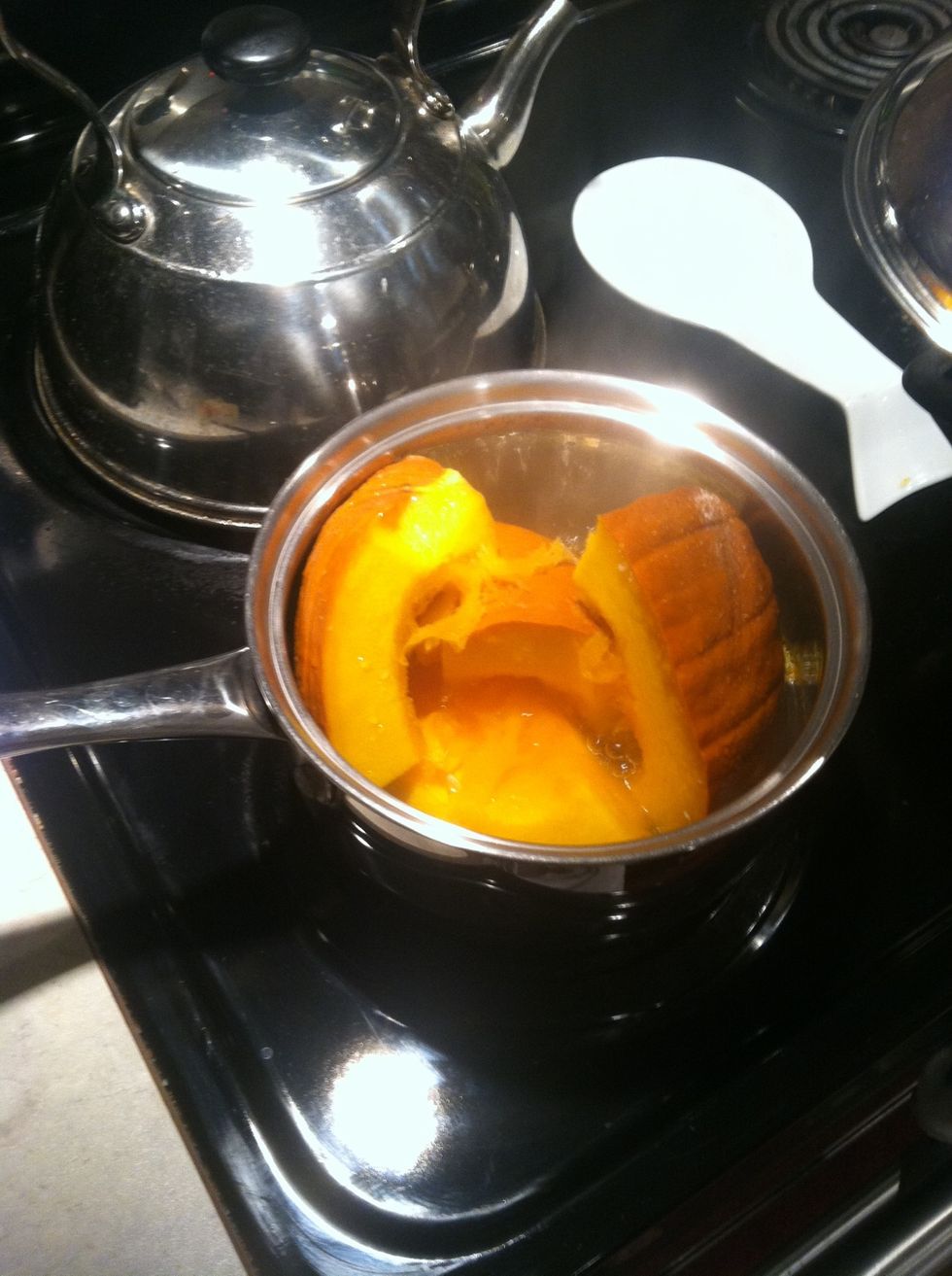 Cut your pumpkin in half, scoop out the seeds from one of the halves, and cut into quarters. Cover a pan with water and start steaming your pumpkin.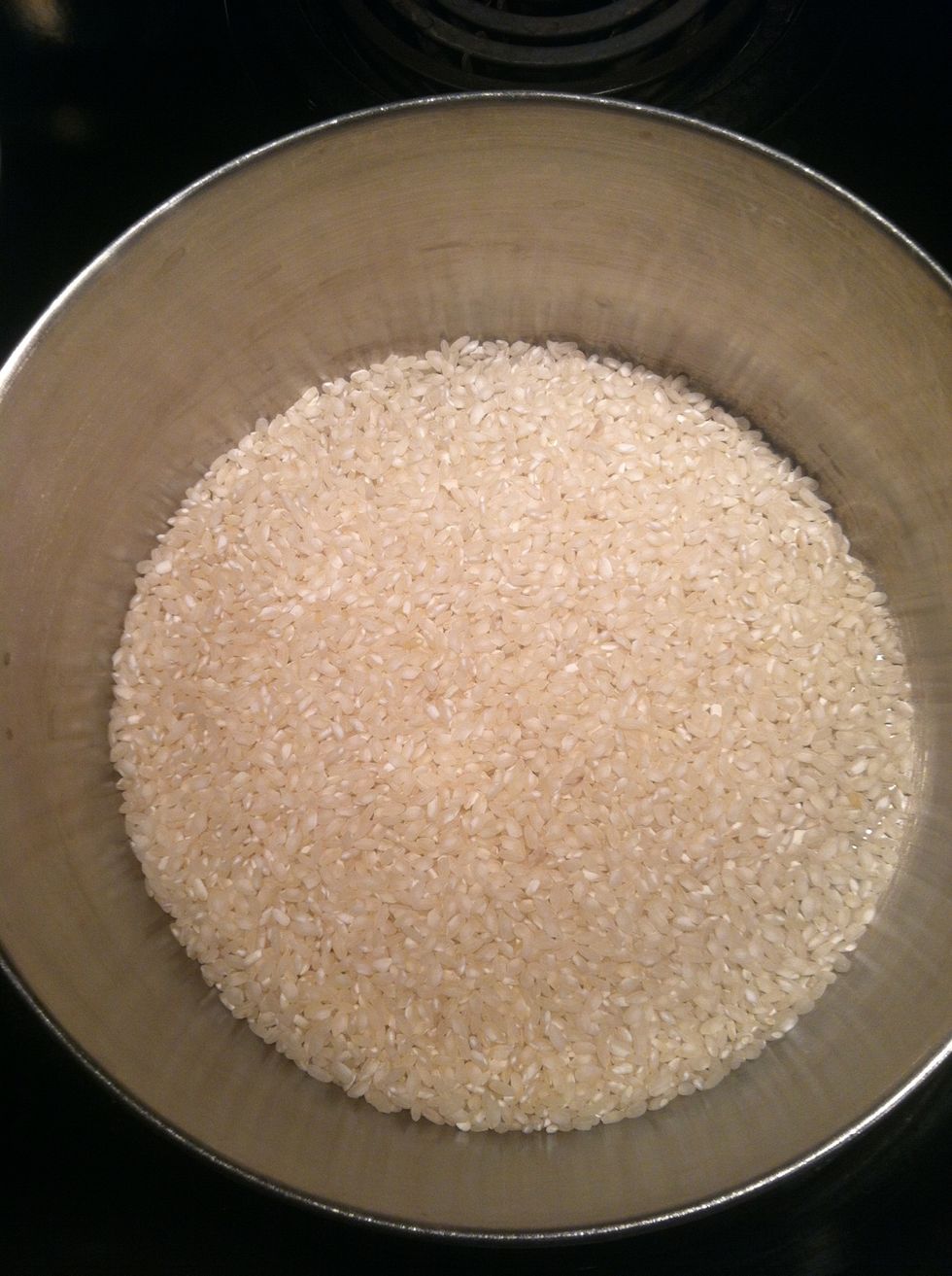 Get your rice ready in the pot.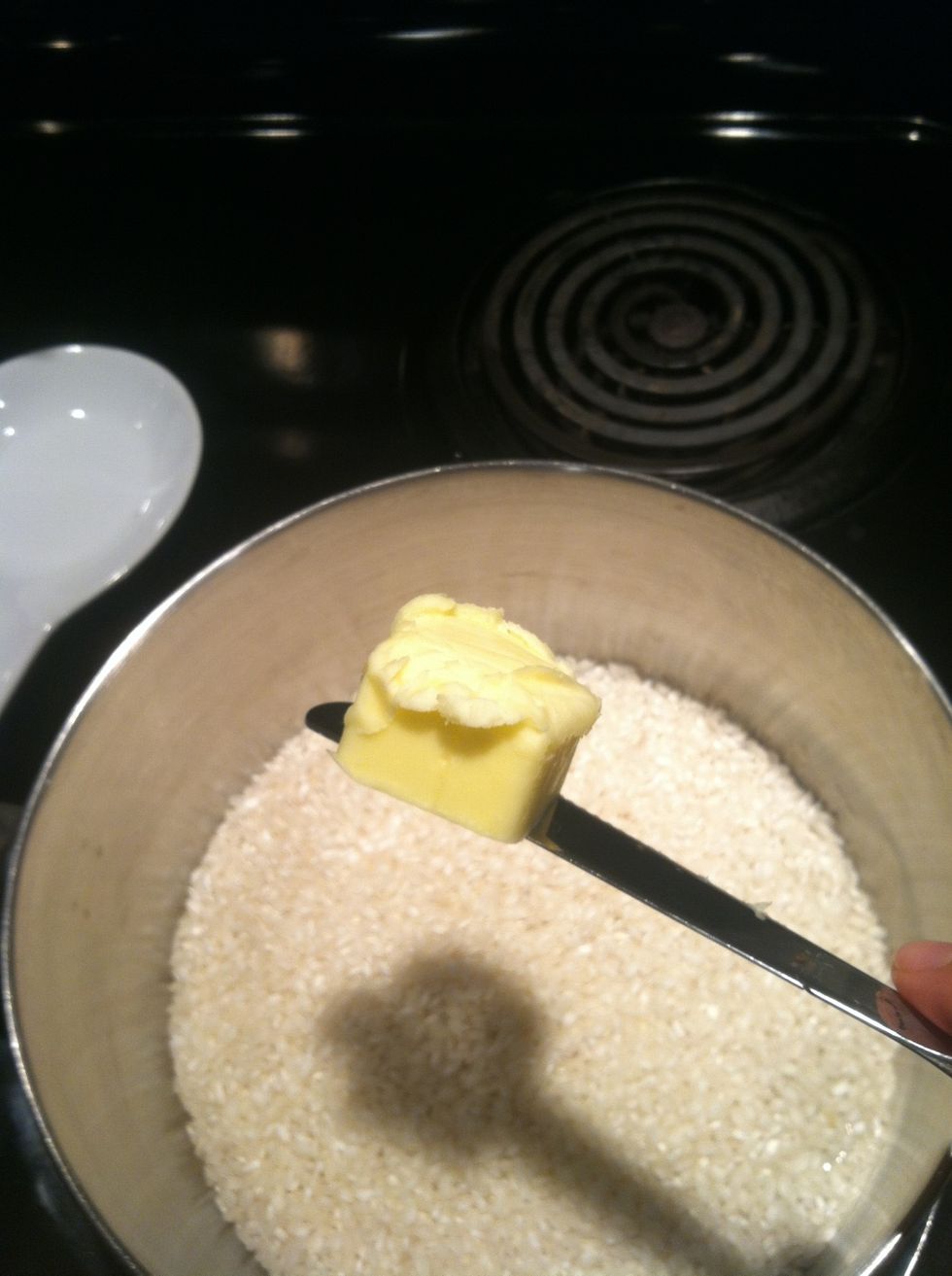 Add half of your butter and turn on medium heat.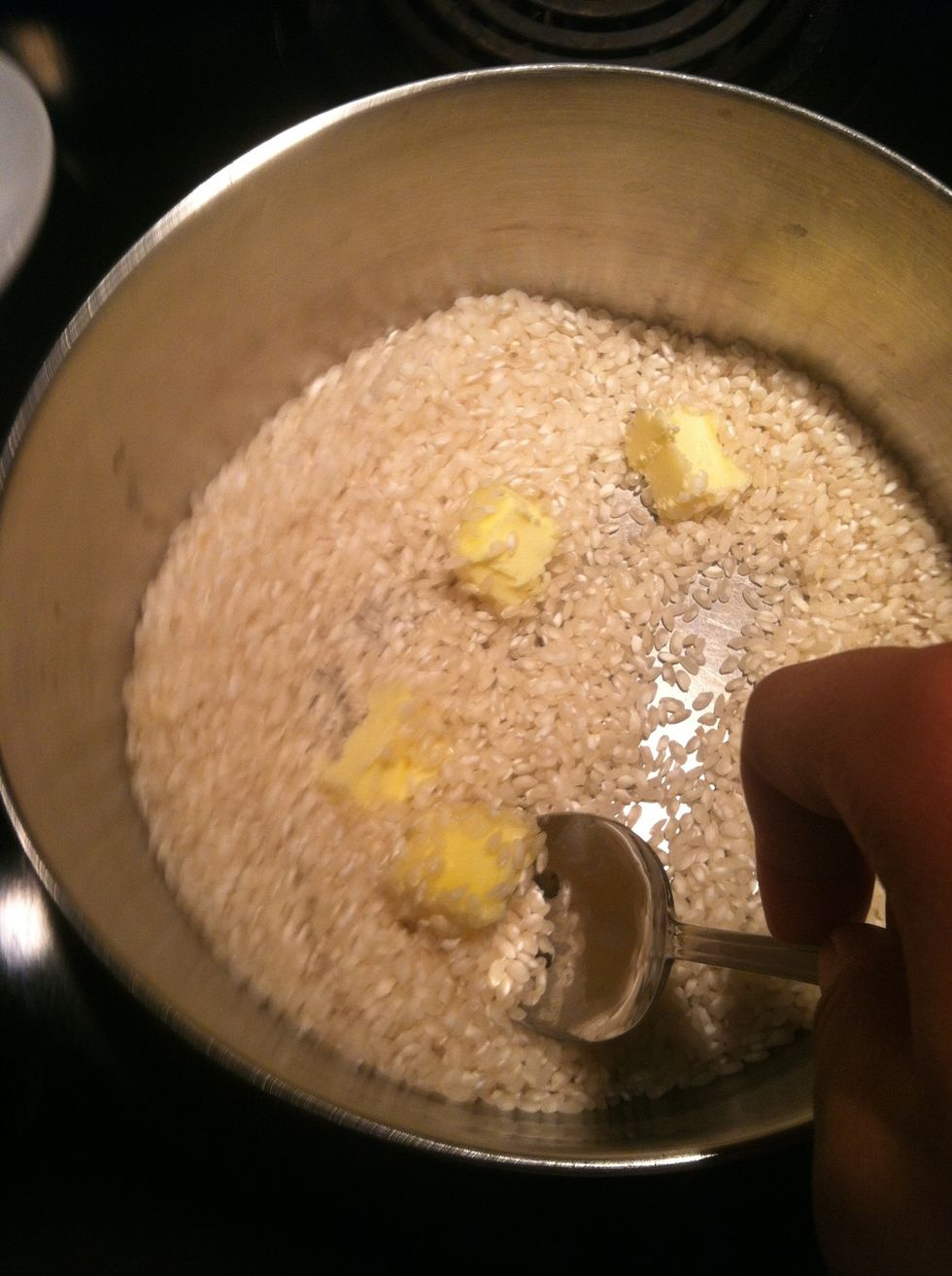 Stir the butter around breaking it into pieces to help it melt.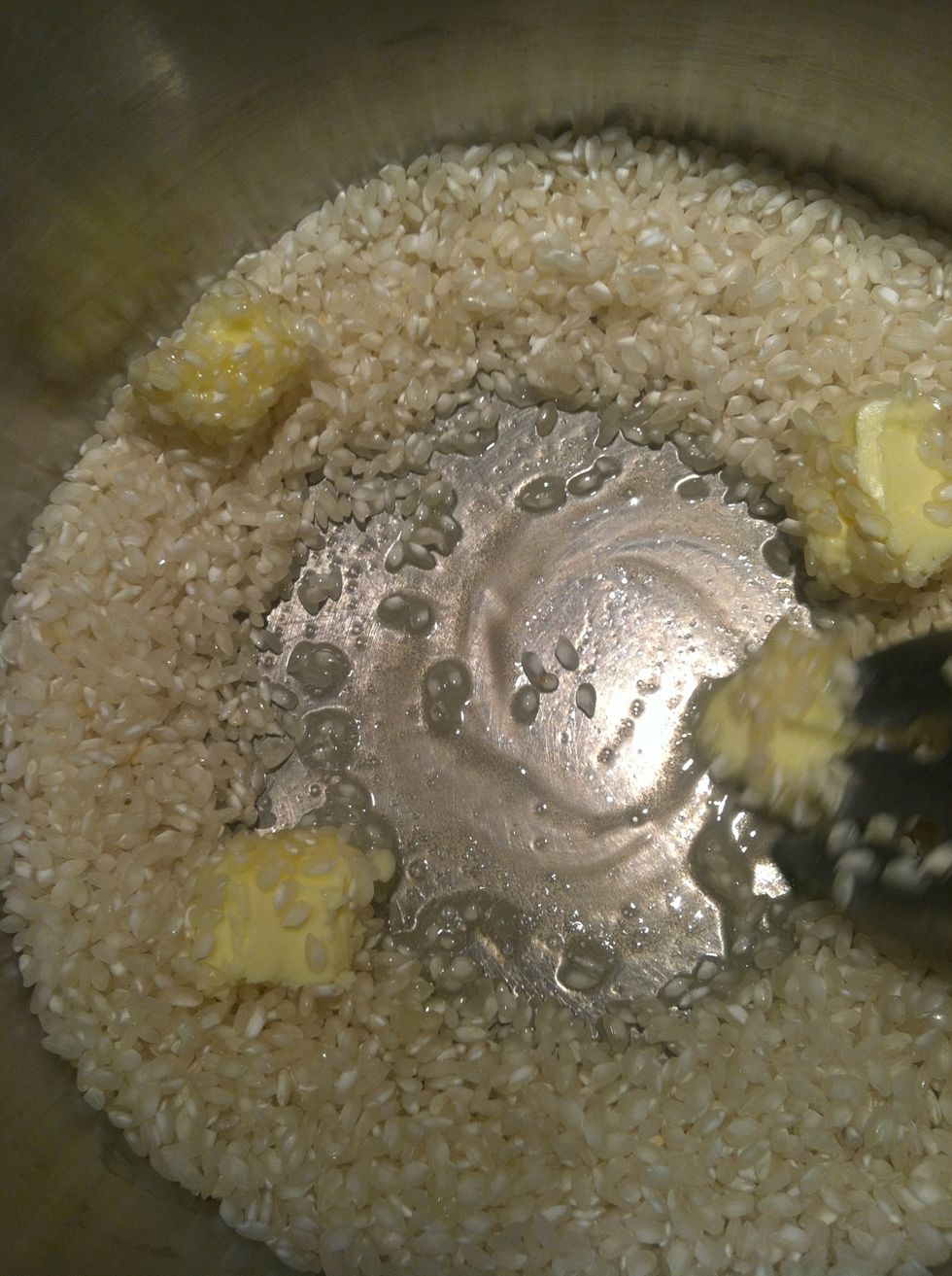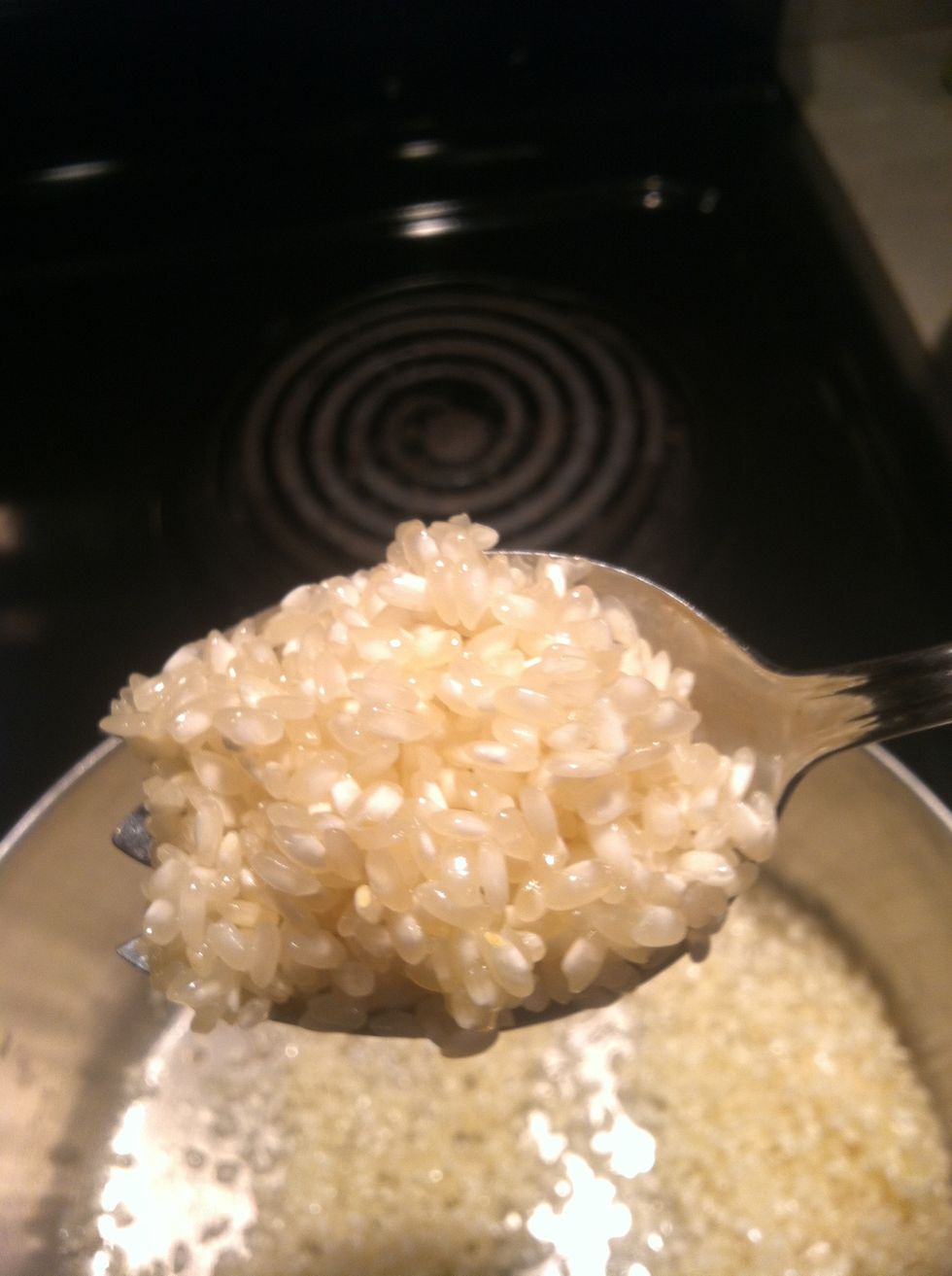 Coat the rice grains with the butter.
Add nutmeg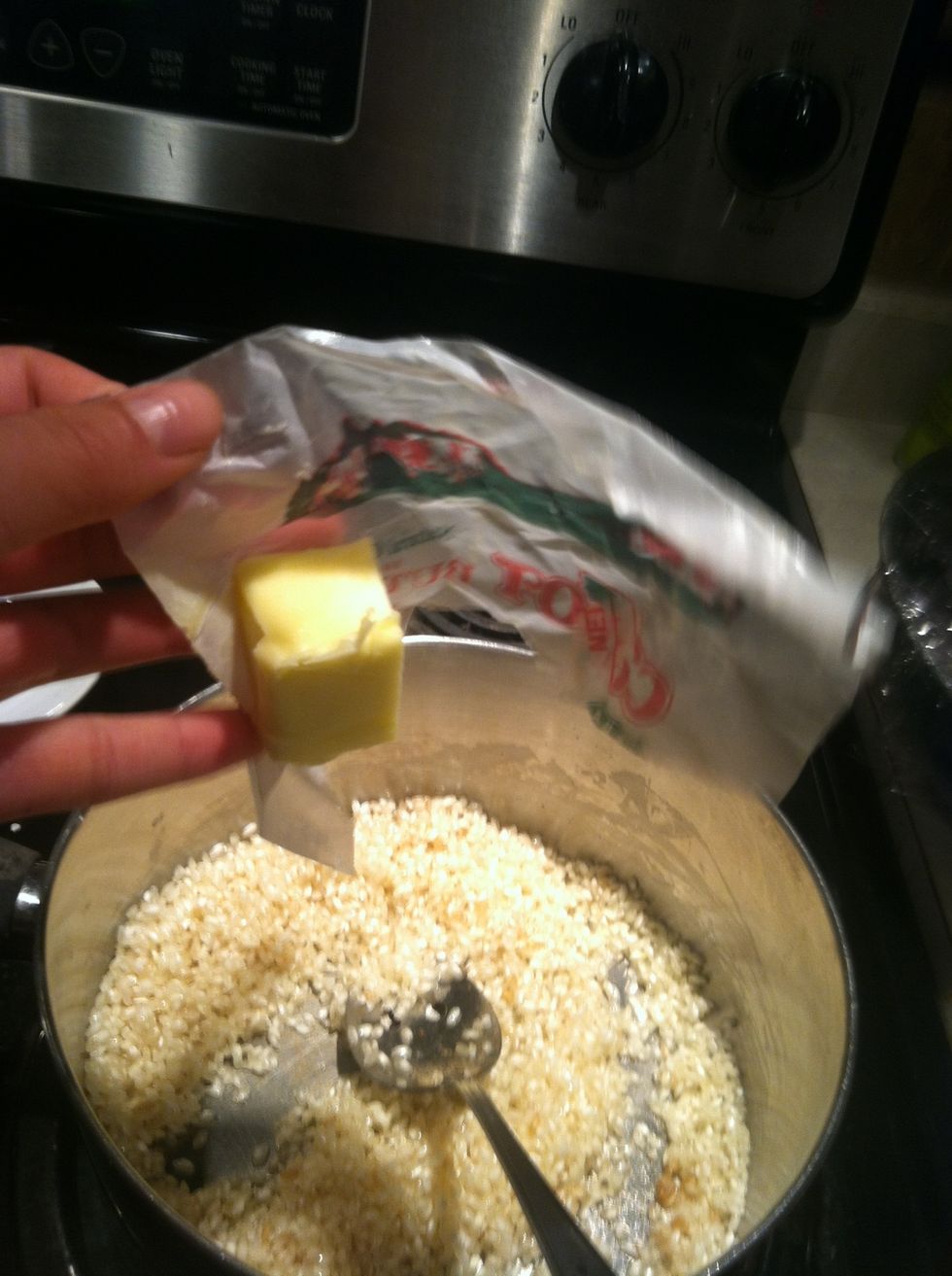 And the rest of your butter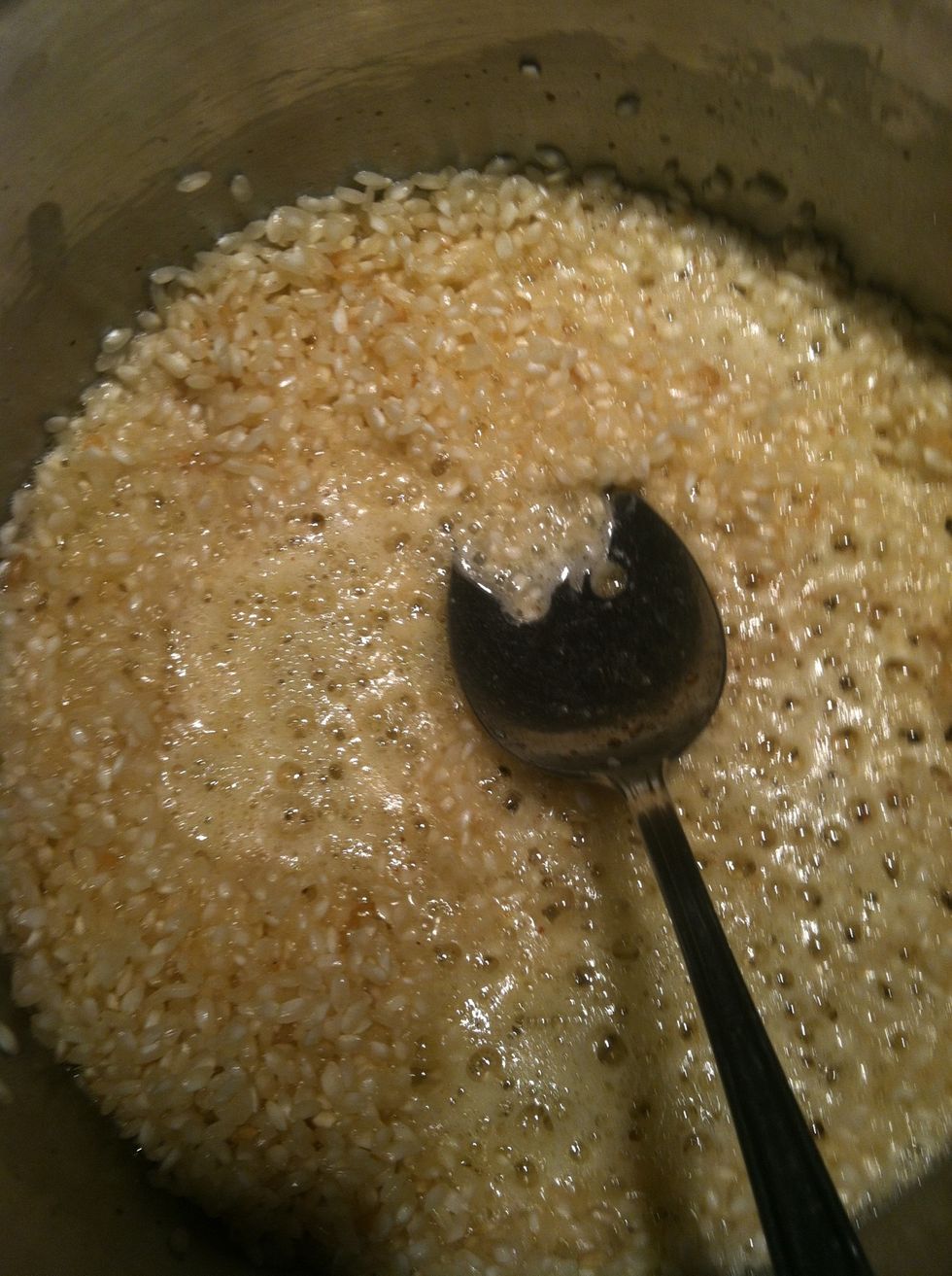 Let the butter and rice brown together for a couple of minutes, stir constantly!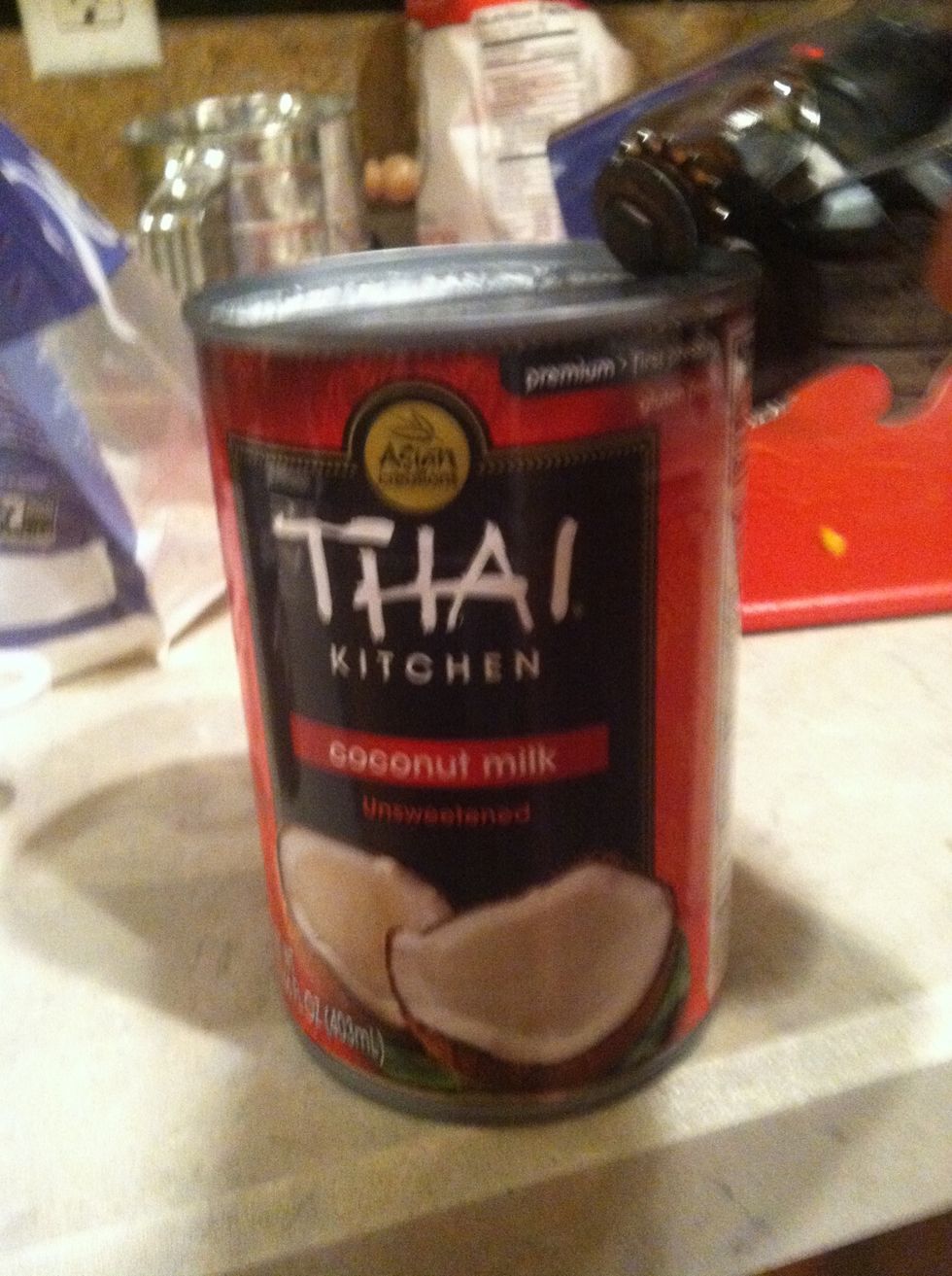 Coconut milk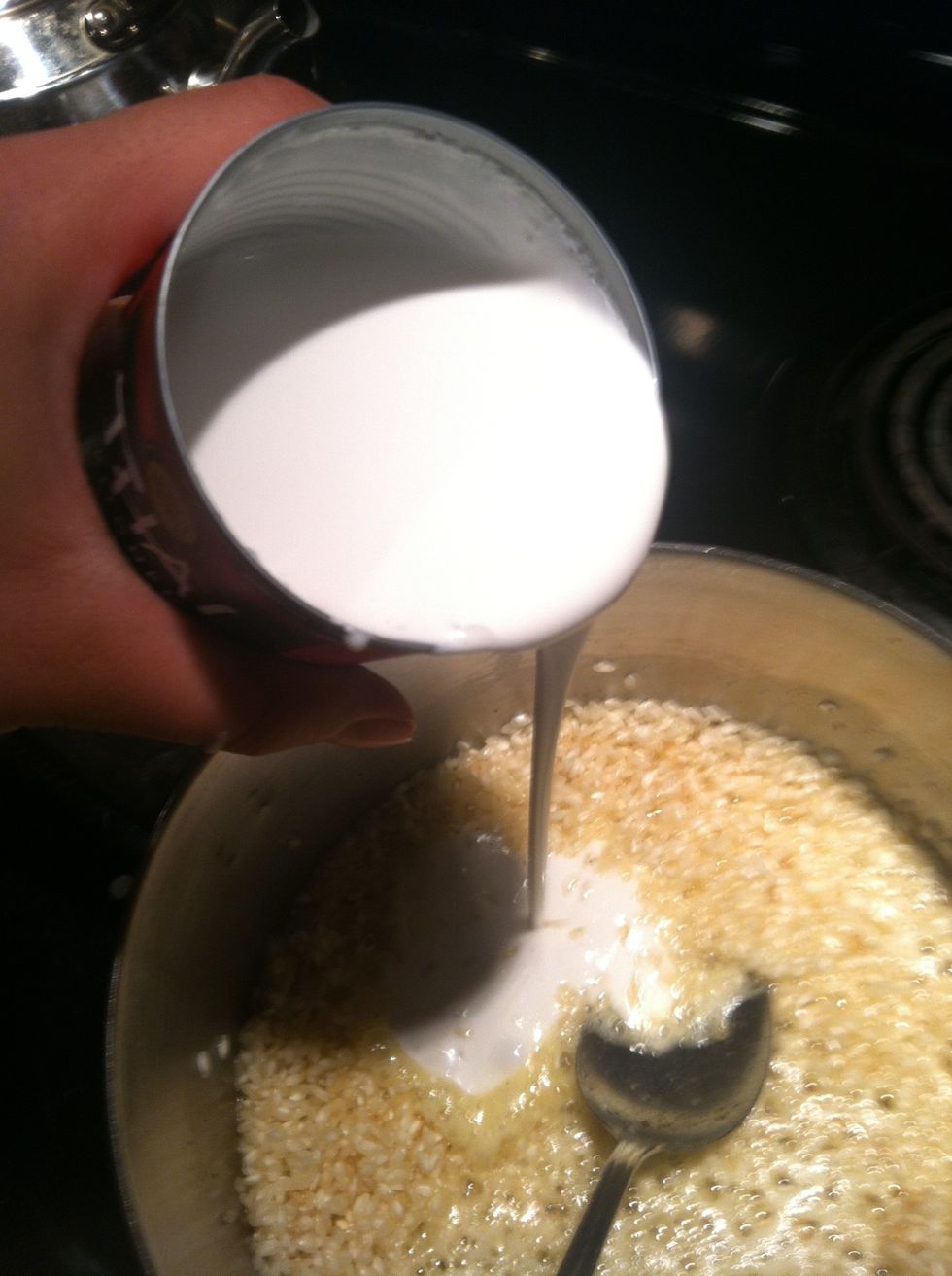 Start pouring in your coconut milk a little at a time. I pour in about 1/3 of the can at first.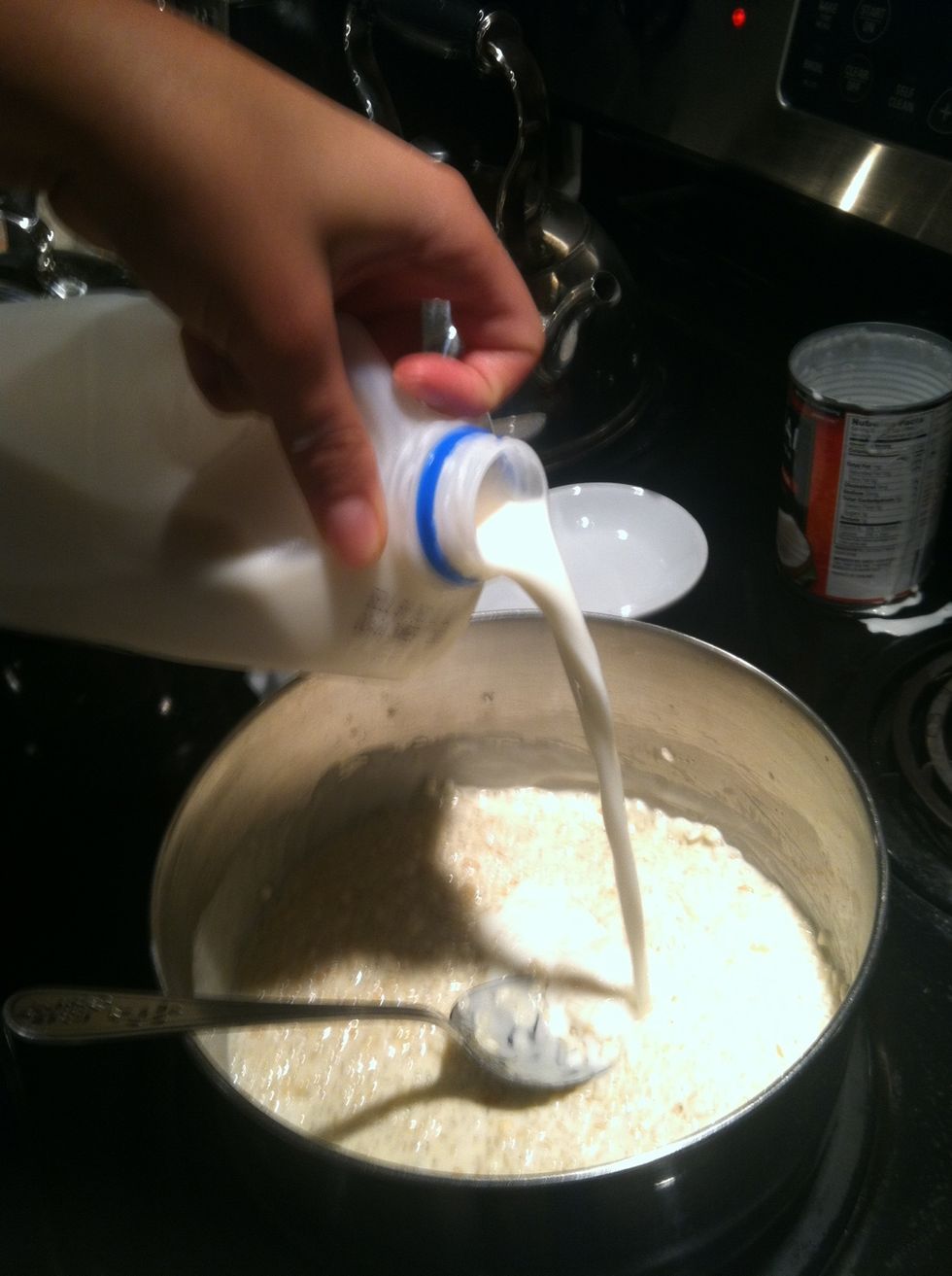 Pour in about a cup of milk. Continue adding milk and coconut cream as needed while you cook.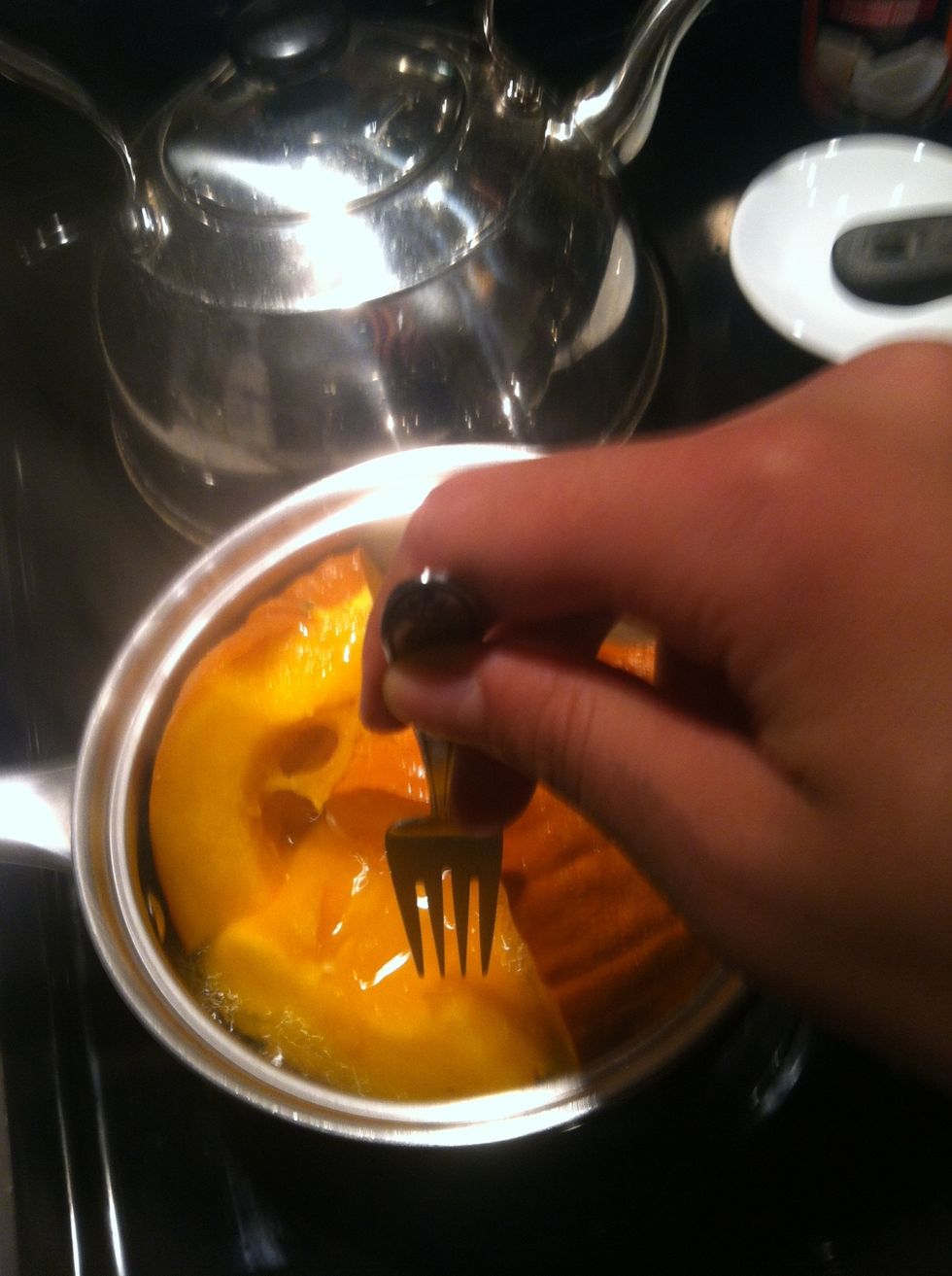 Check your pumpkin. It is done when a fork goes through the flesh easily.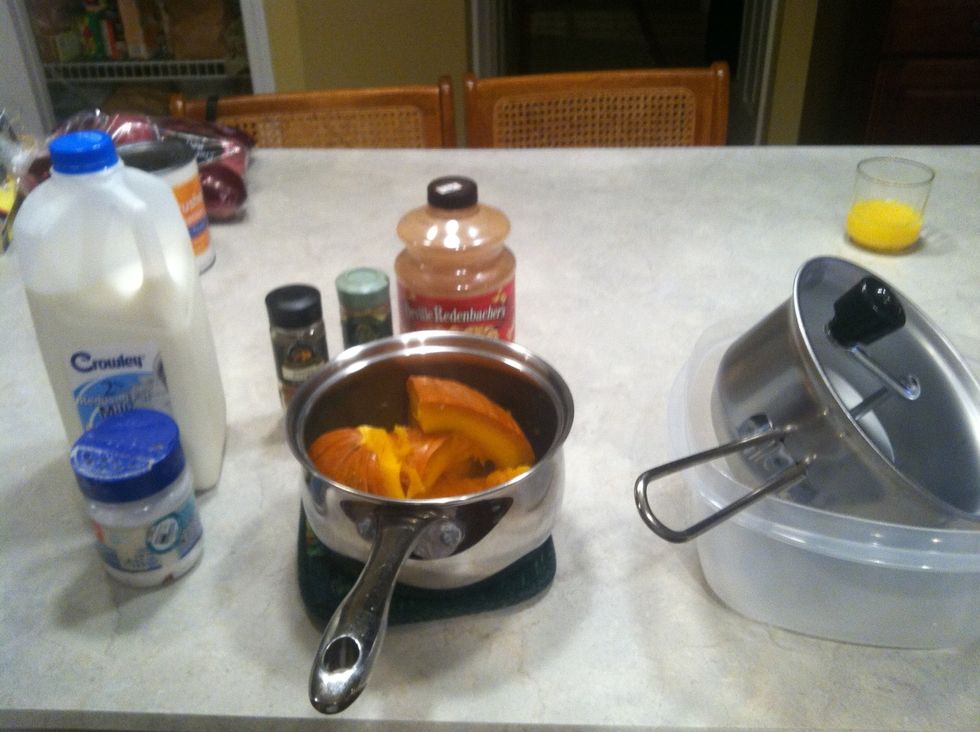 Get your arsenal of spices
You can put your pumpkin through a strainer, but I suggest putting the flesh in the blender with some milk.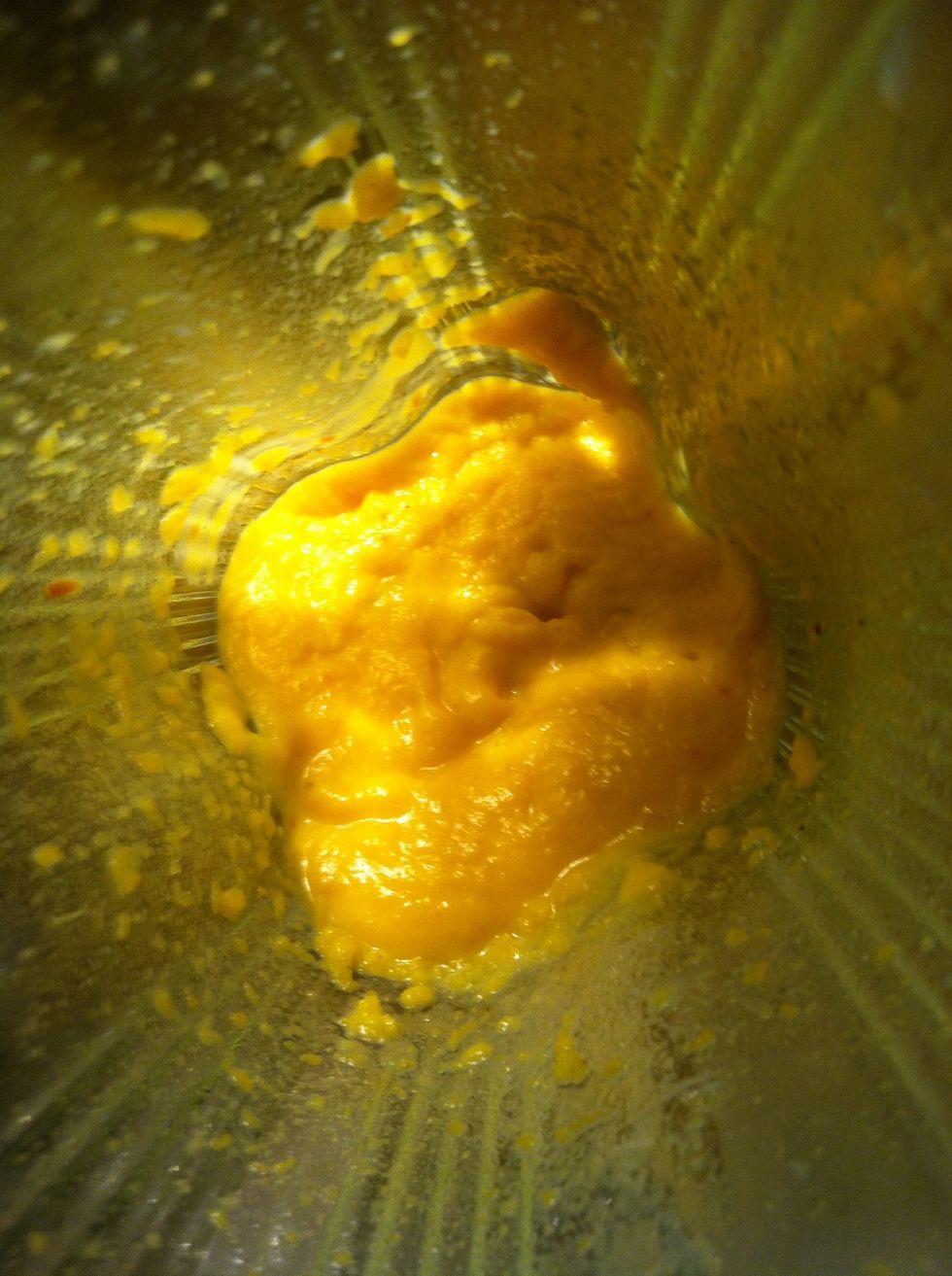 Pumpkin in the blender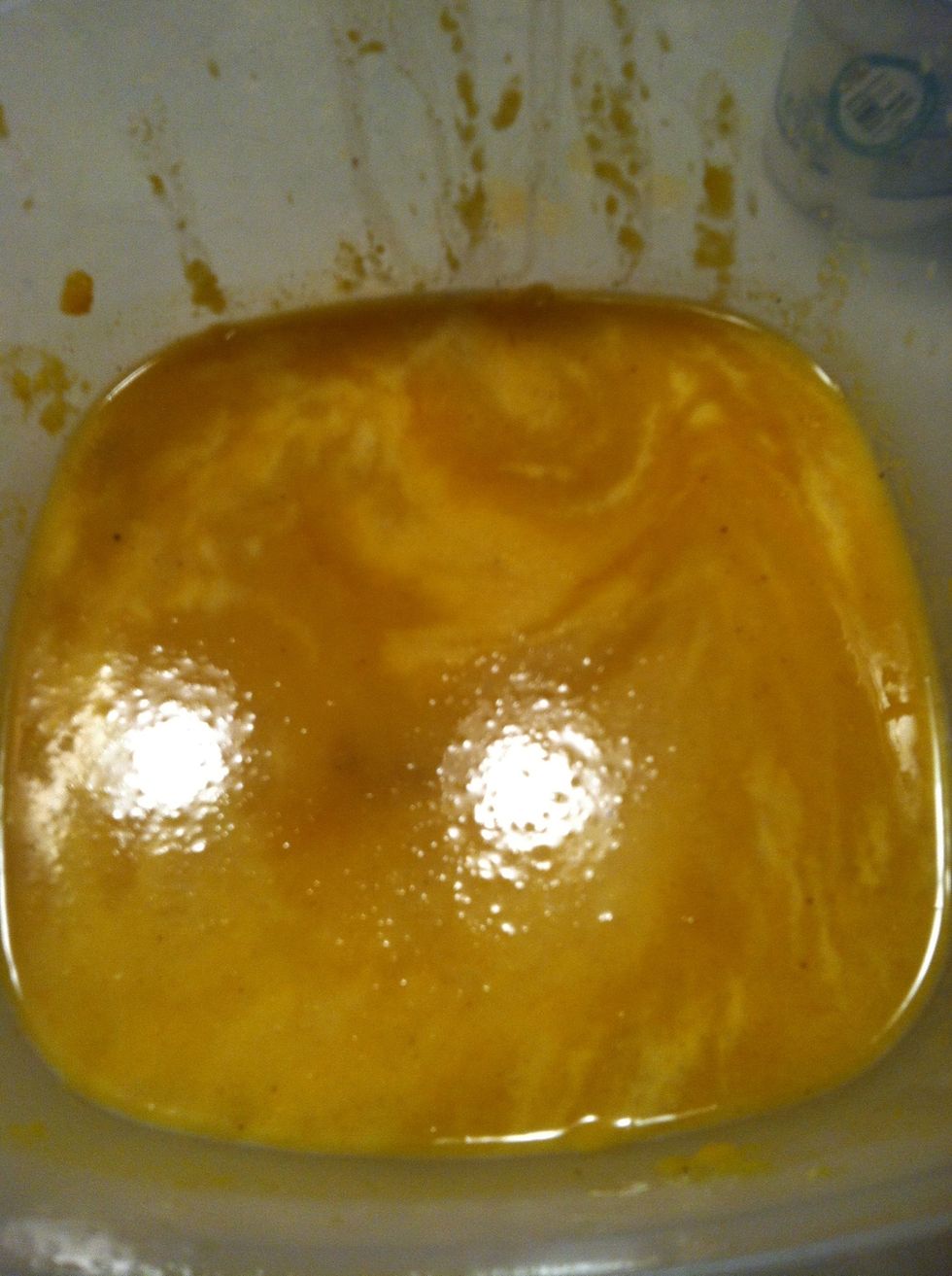 Pumpkin purée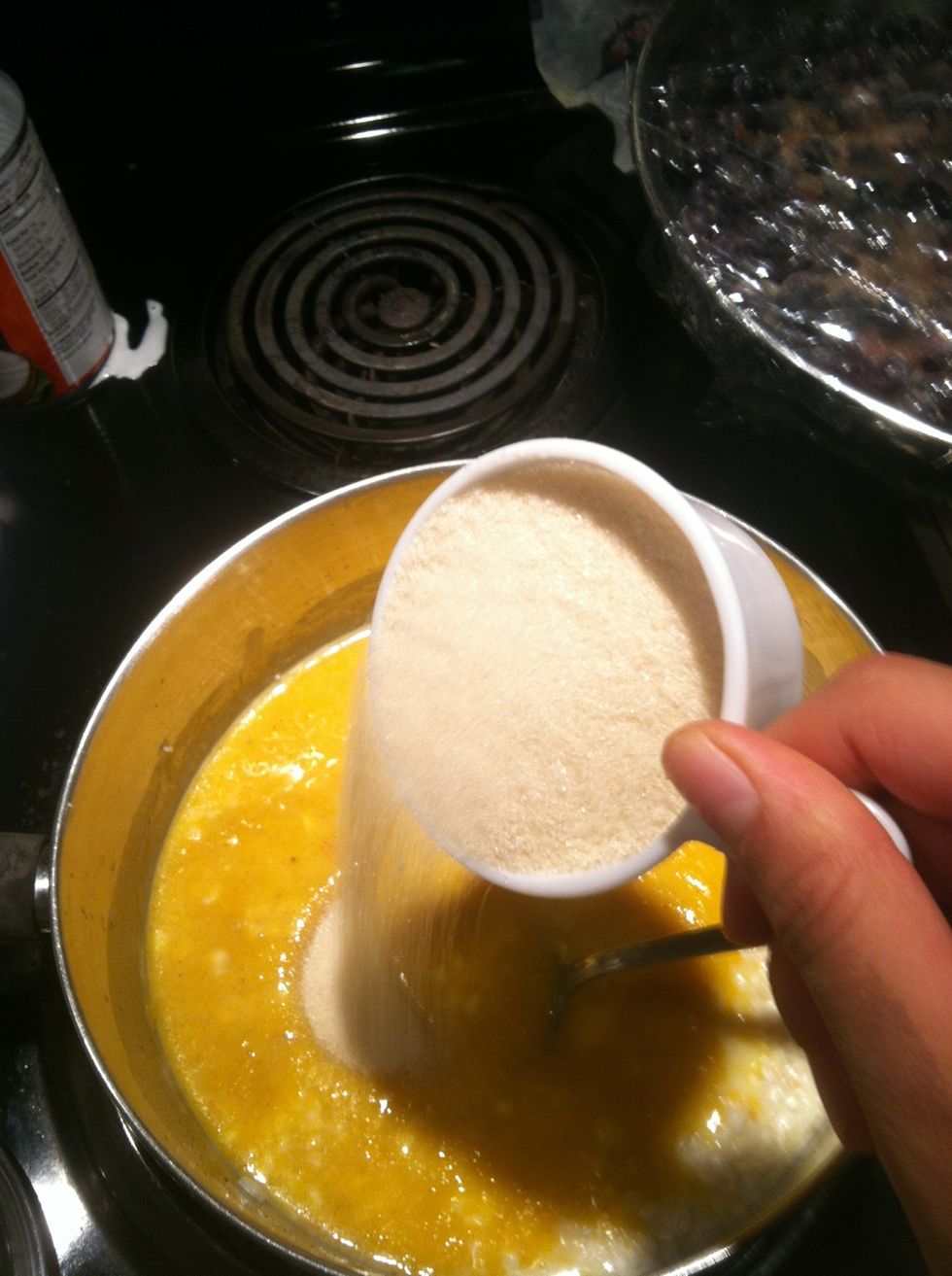 Pour it un the pot with your milky rice mixture. Add a cup of sugar.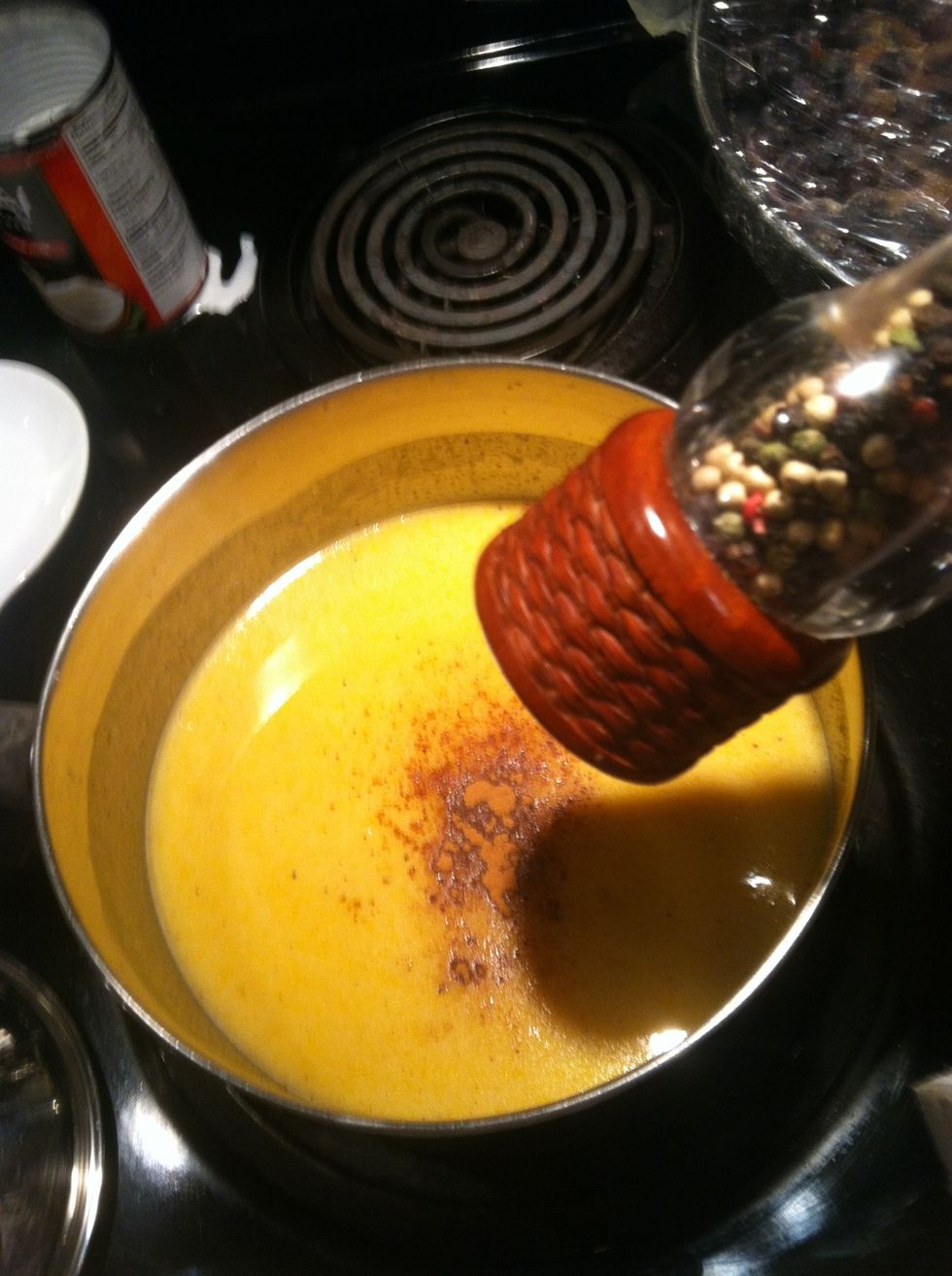 Add more spices. Nutmeg, black pepper, coriander, and salt. Taste as you go.
Turn up the heat a little bit, the pumpkin rice mixture should be bubbling slightly. Mix constantly and add milk . You want to coincide the doneness of the rice with the proper risotto consistency.
Stirring the risotto creates friction between the rice grains. This increases the starchiness and gives risotto its creamy texture. If the rice is still firm but the consistency is too thick, add milk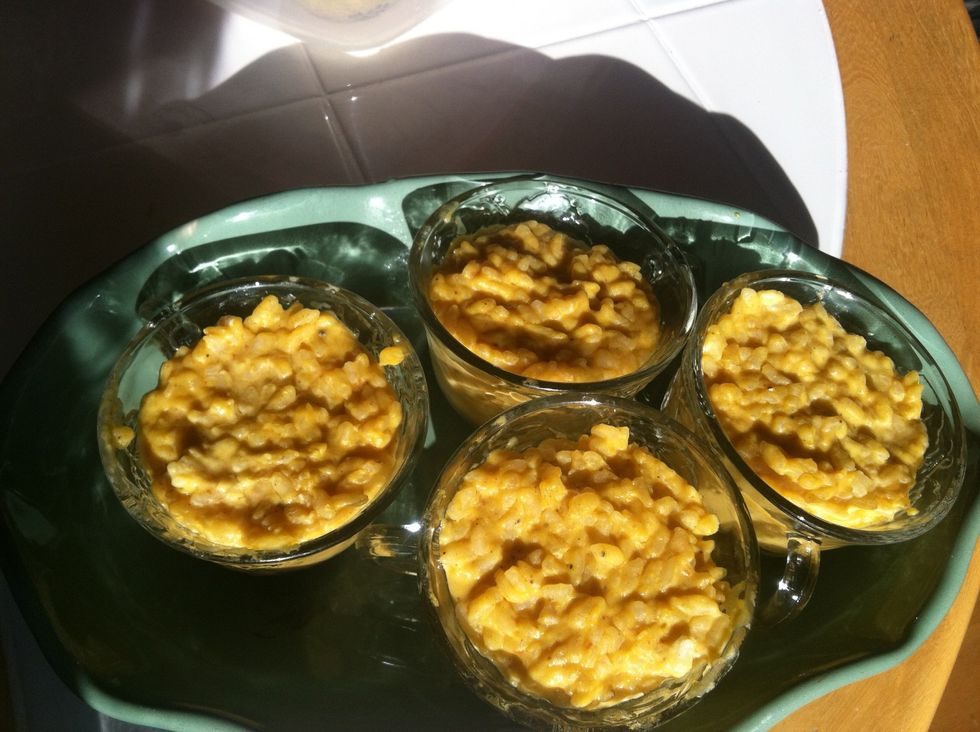 Once done, pour into little serving cups.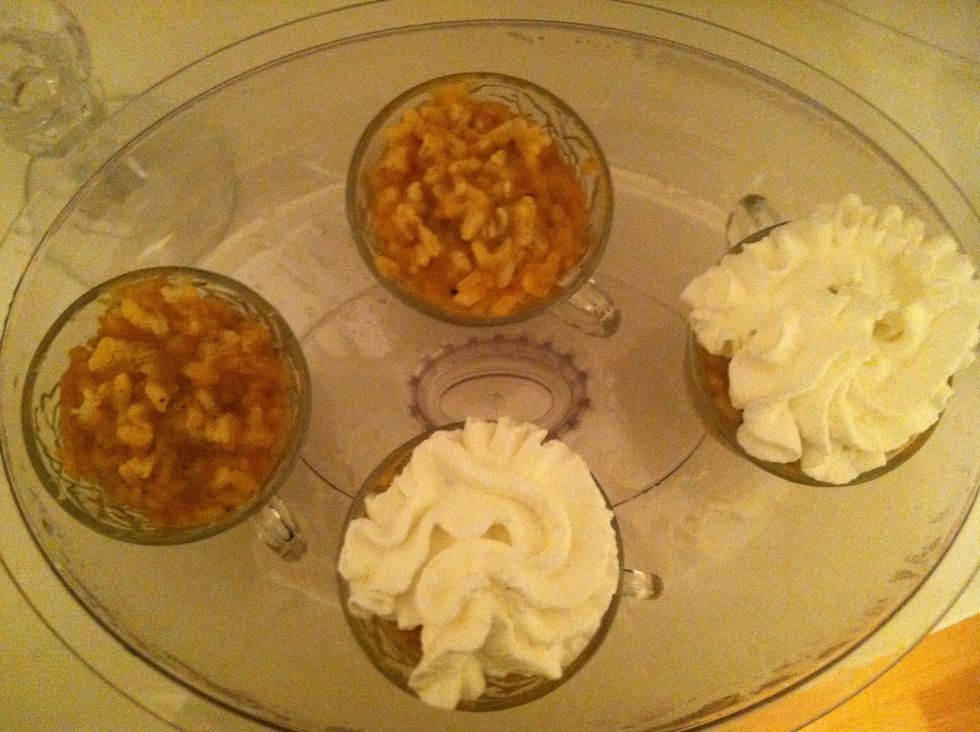 Top with whipped cream.
0.0 Medium Pumpkin
1.0c Milk
0.0 Can coconut milk
3.0Tbsp Butter
1.0c Arborio rice
0.0tsp Salt
2.0tsp Cinnamon
Coriander
Vanilla extract
Nutmeg
Whipped cream