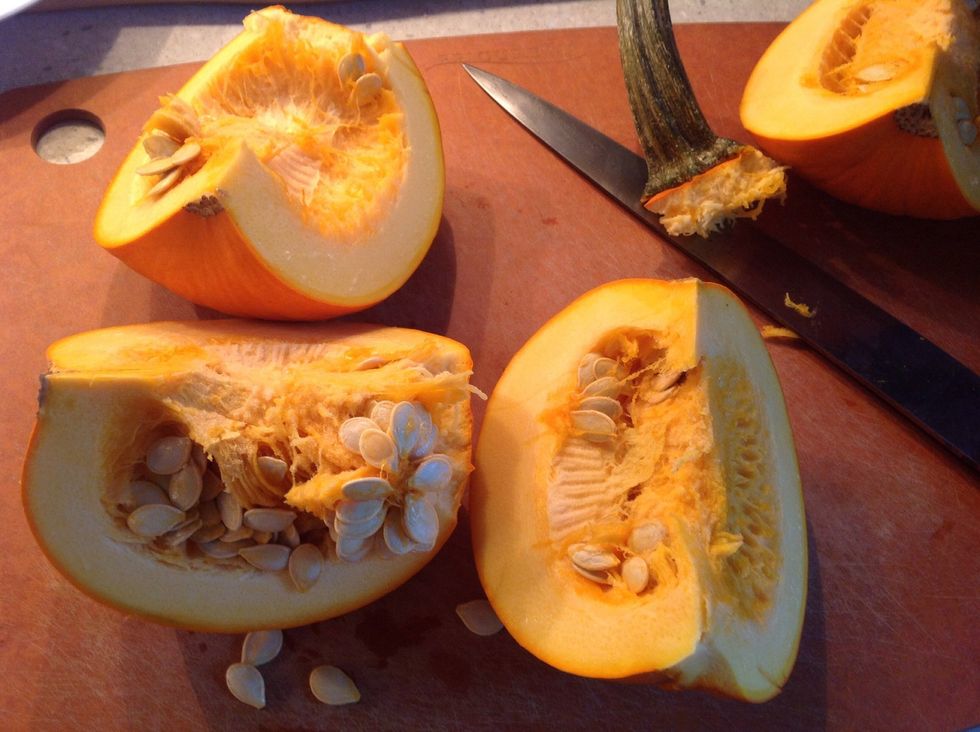 You could use canned pumpkin purée - not the pie version. But pumpkins are in season, so I used fresh. Quarter the pumpkin. Remove the seeds and cut into chunks. Save the seeds - more guides.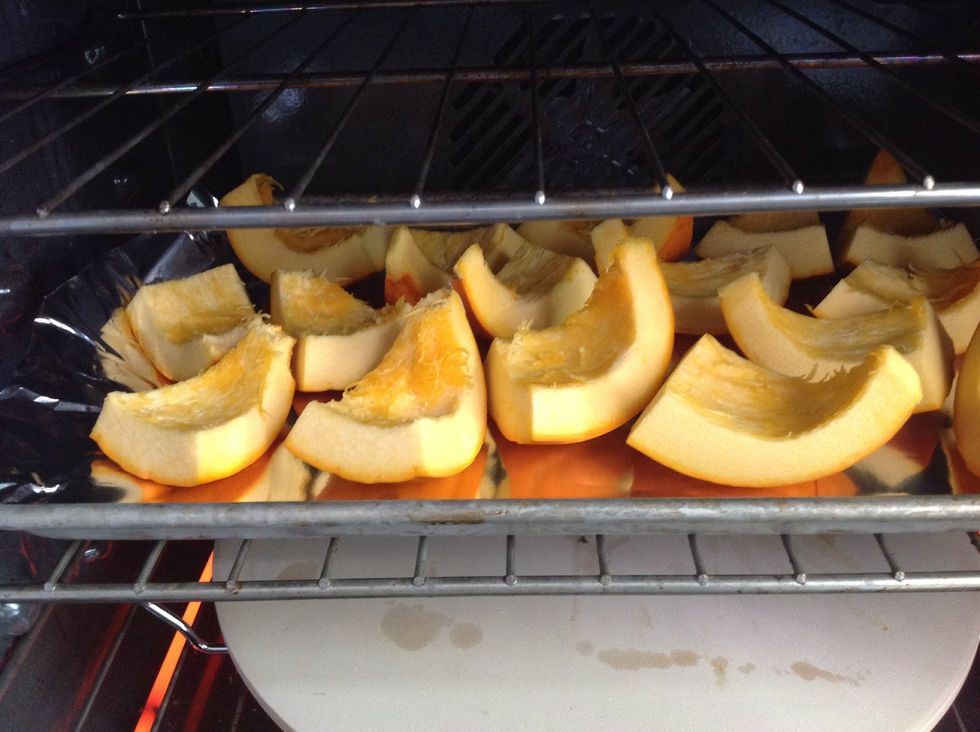 Roast in 425 degree oven for about 30-45 minutes...until soft.
Remove and let cool. Cover them to help them soften and stay moist.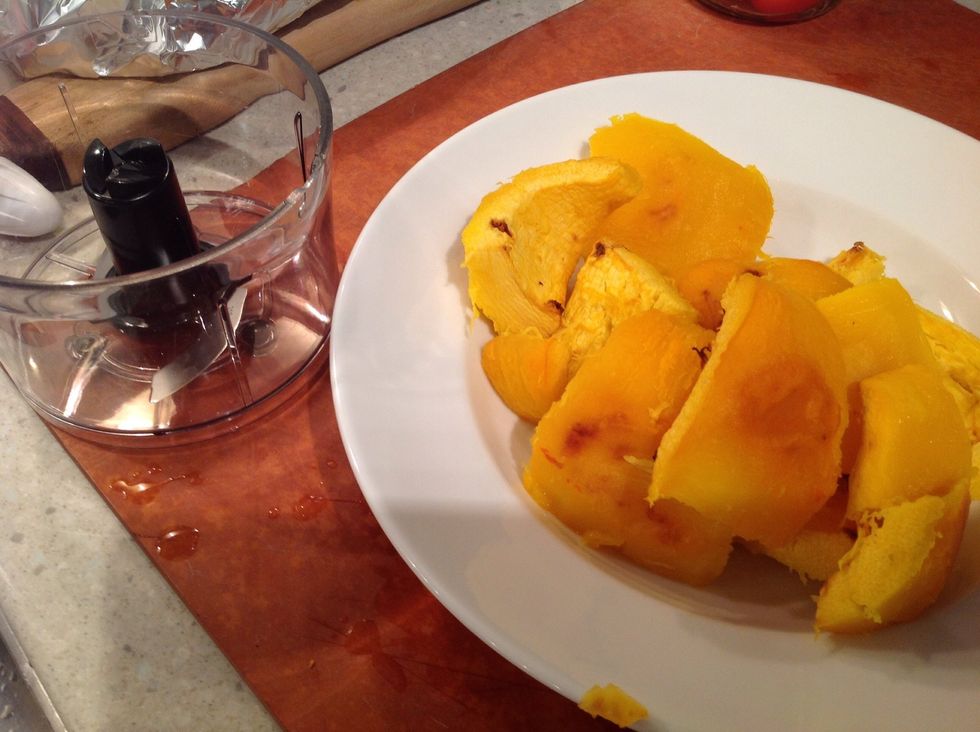 Peel and cut into chunks. Purée and adding a little water if needed.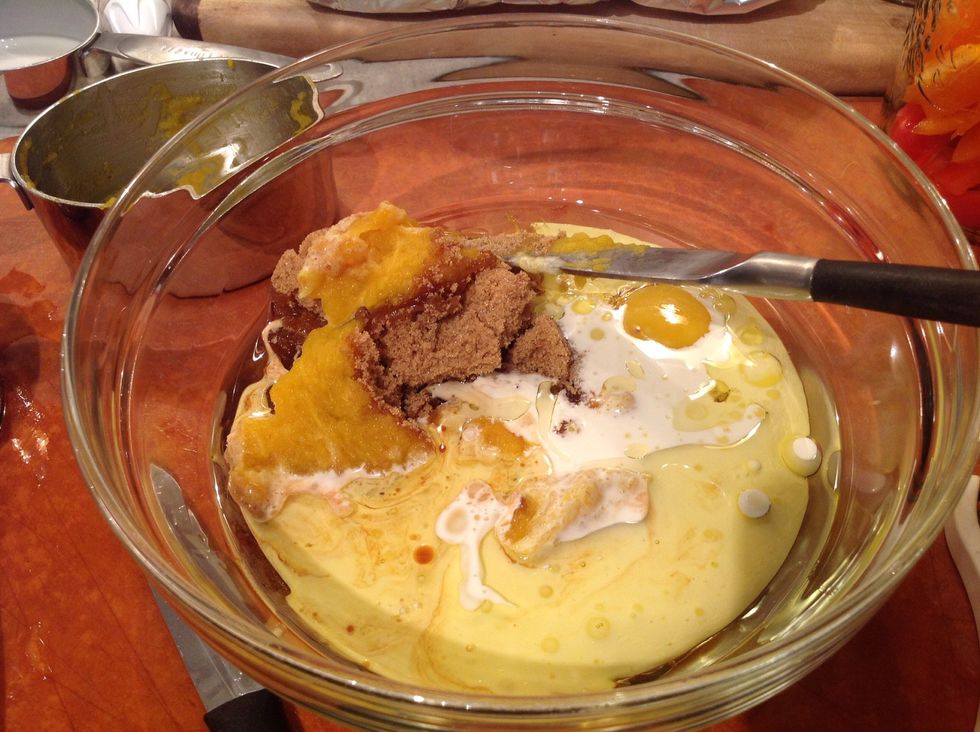 Mix pumpkin and all the wet ingredients including the brown sugar in a large bowl and set aside.
Mix all the dry ingredients.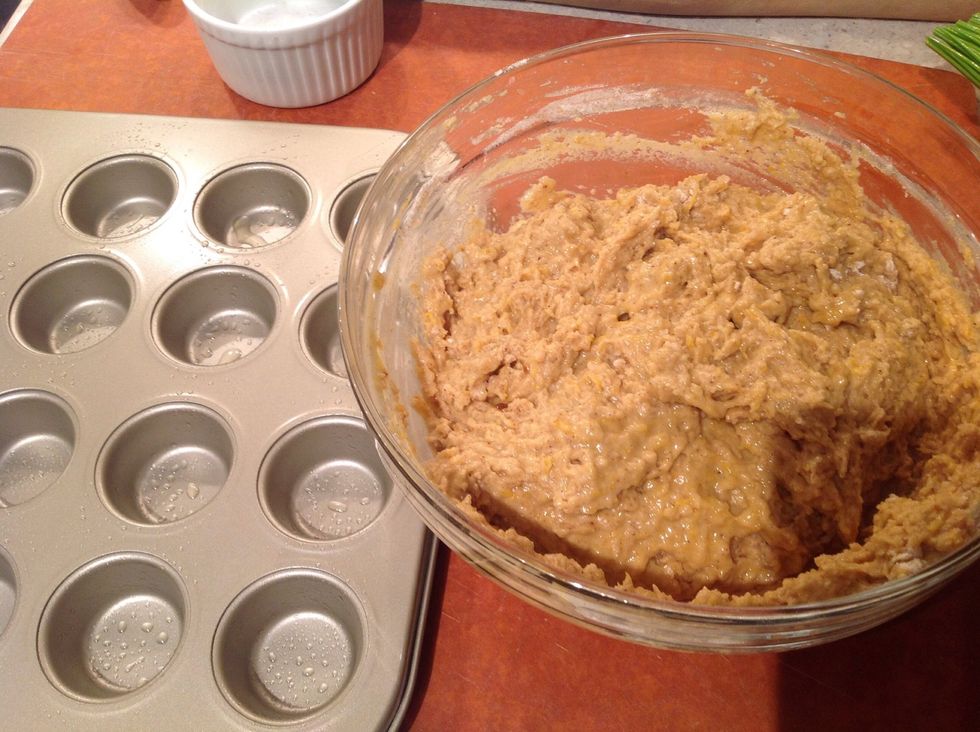 Carefully fold the dry ingredients into the wet. But don't overmix. Grease the mini-muffin pan. This will make 24 poppers.
Pile them high!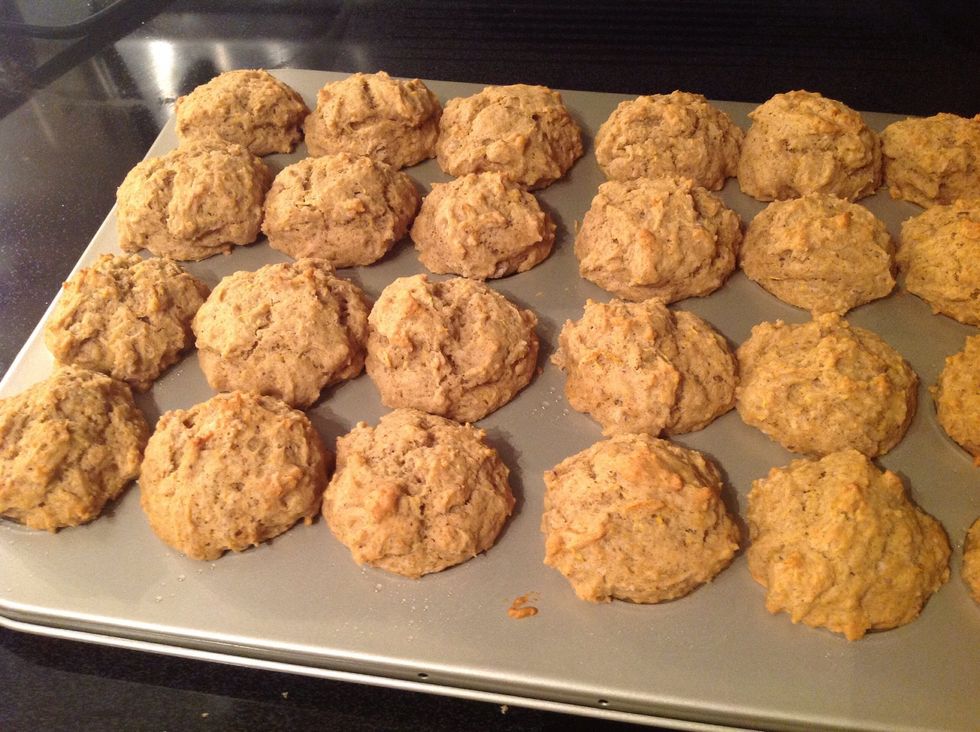 Bake at 400 degrees for about 15-20 minutes until they pop back when poked, and a toothpick comes out clean. Cool on a wire rack for 5-10 min.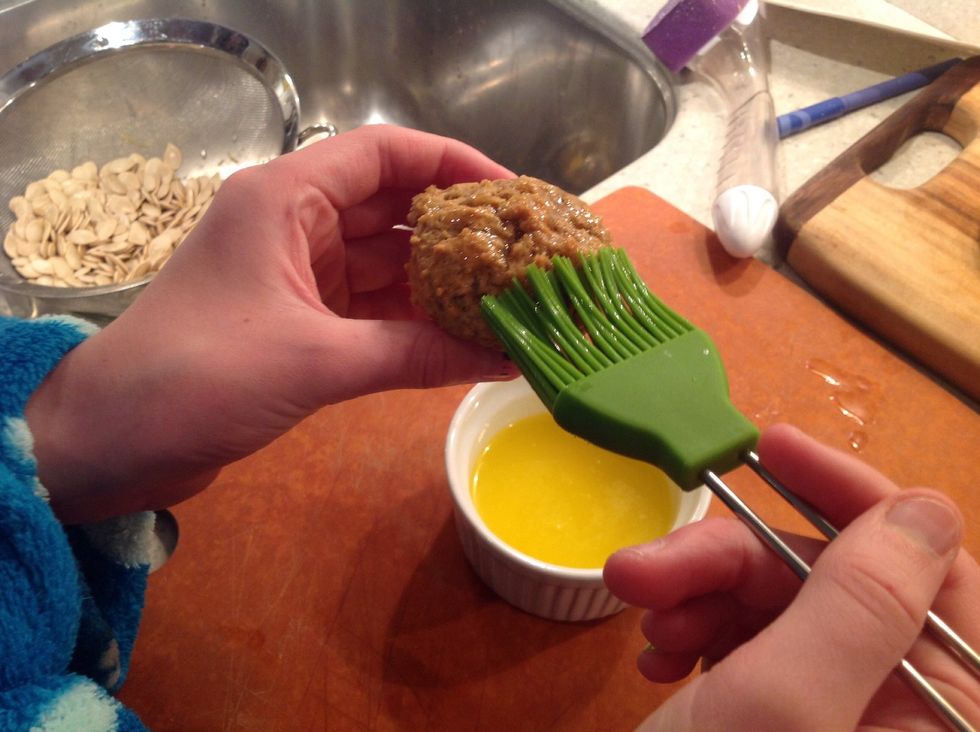 Get an awesome little helper. Brush the tops with melted butter.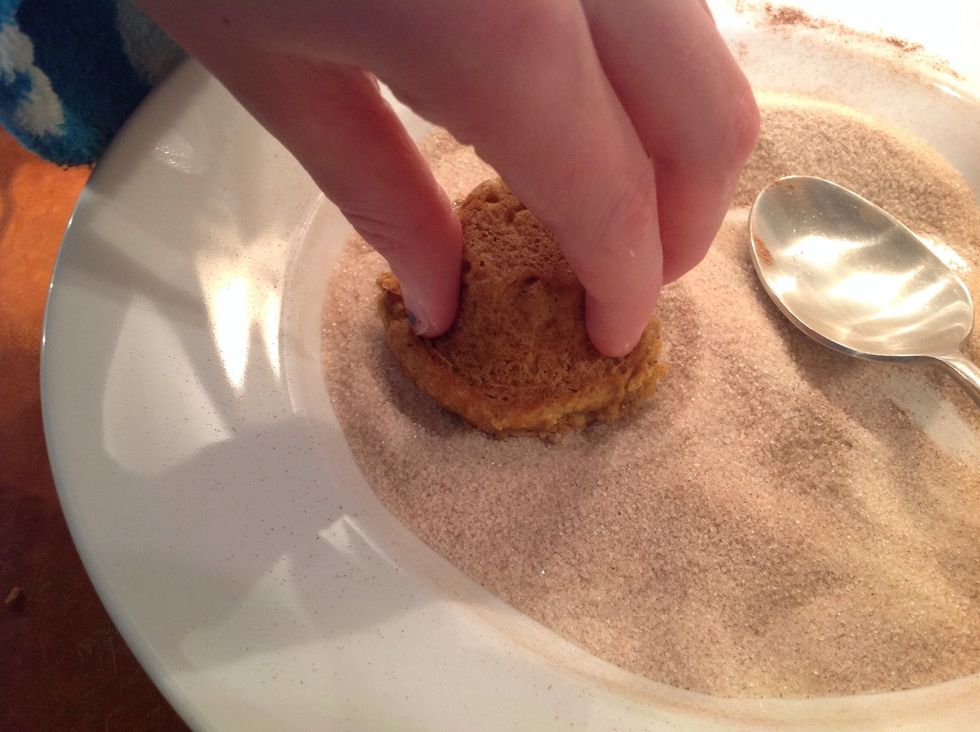 And roll around in cinnamon sugar mixture.
Or drizzle with my Salted Caramel Sauce...separate guide. Less traditional, but requested!
Back to the cinnamon sugar ones. Let cool completely on a rack. Enjoy! These are best enjoyed fresh!
1.0 Small Pumpkin
3/4c Flour
2.0tsp Baking powder
1/2tsp Baking soda
1/2tsp Salt
1/2tsp Cinnamon
1/2tsp Nutmeg
1/2tsp Allspice
1/4tsp Ground cloves
1/3c Canola oil
1/2c Brown sugar
1.0 Egg
1.0tsp Vanilla extract
1.0c Pumpkin purée from
1/2c Cream
1/2 Sugar
Cinnamon
Margaret Mckellar
Marketer by day; Mom, amateur chef and passionate foodie by night. Experimenting in the kitchen.