A healthy, super-quick, and delicious breakfast that you prepare the night before. Just grab and go in the morning! It's vegan, too!
25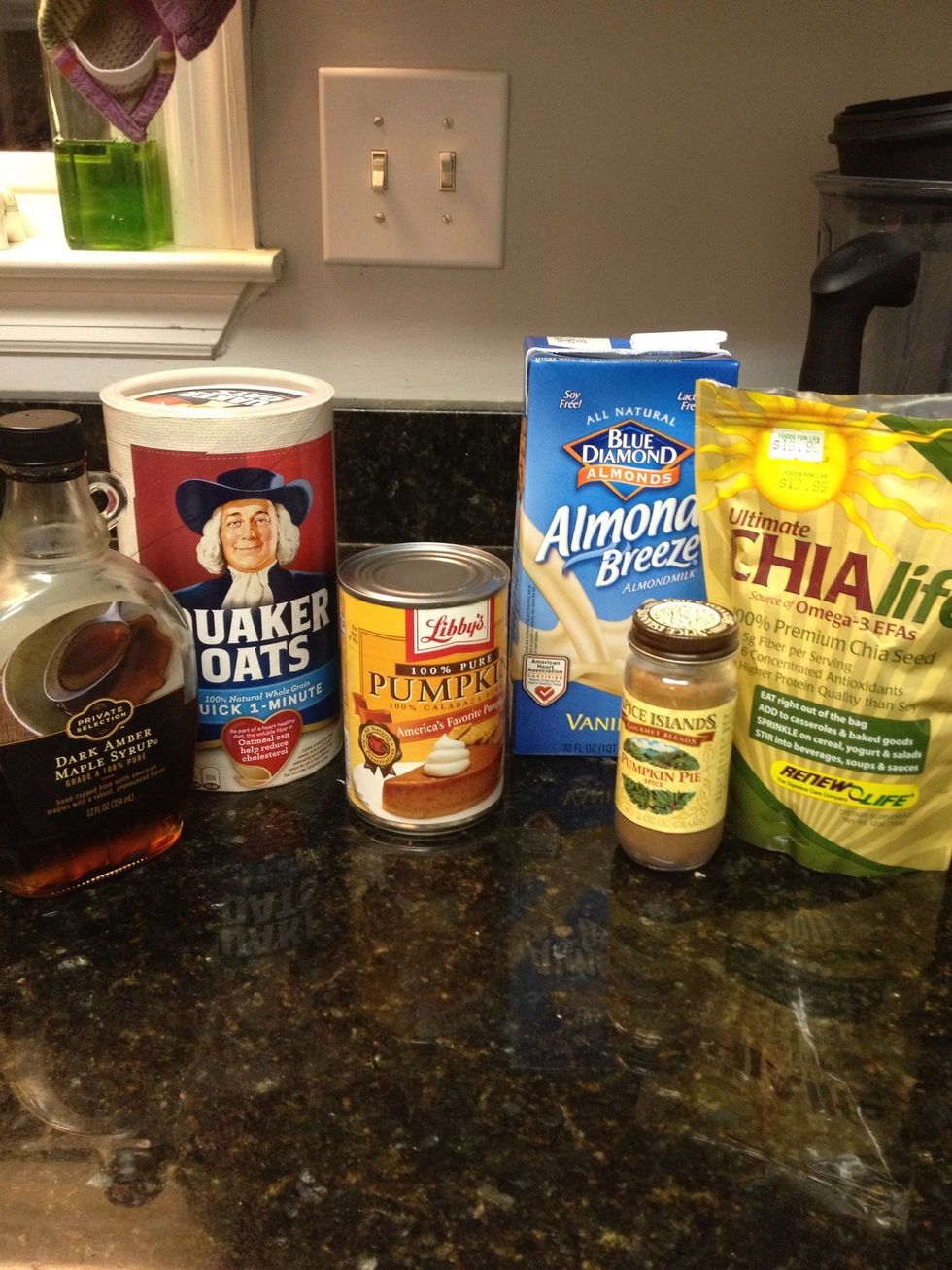 Gather all of your ingredients.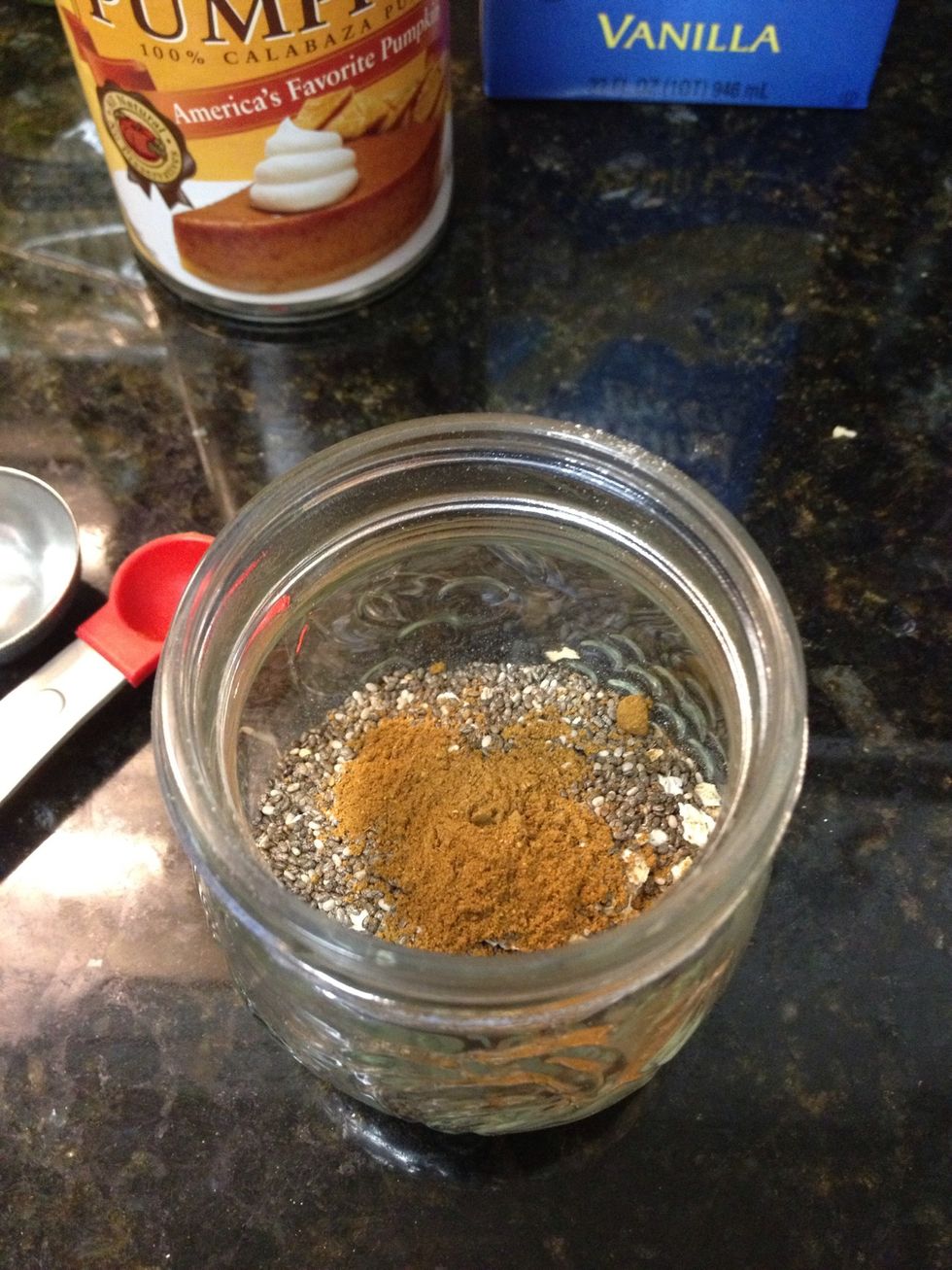 In a small jar or bowl, add your oats, chia seeds, and pumpkin pie spice.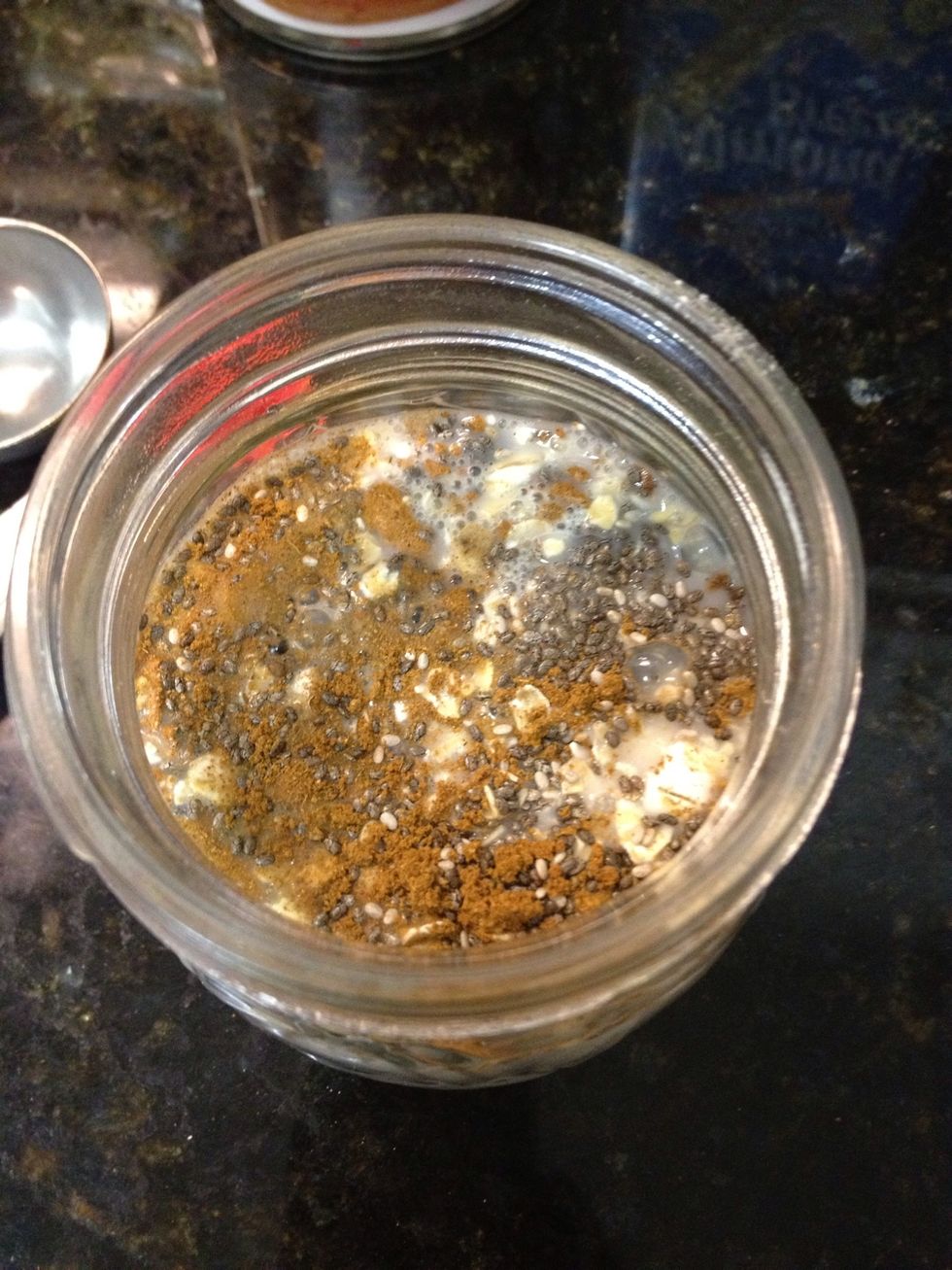 Now add your almond milk and maple syrup. If you are using regular milk or unsweetened almond milk, you might want to add a little sweetener here such as stevia or agave.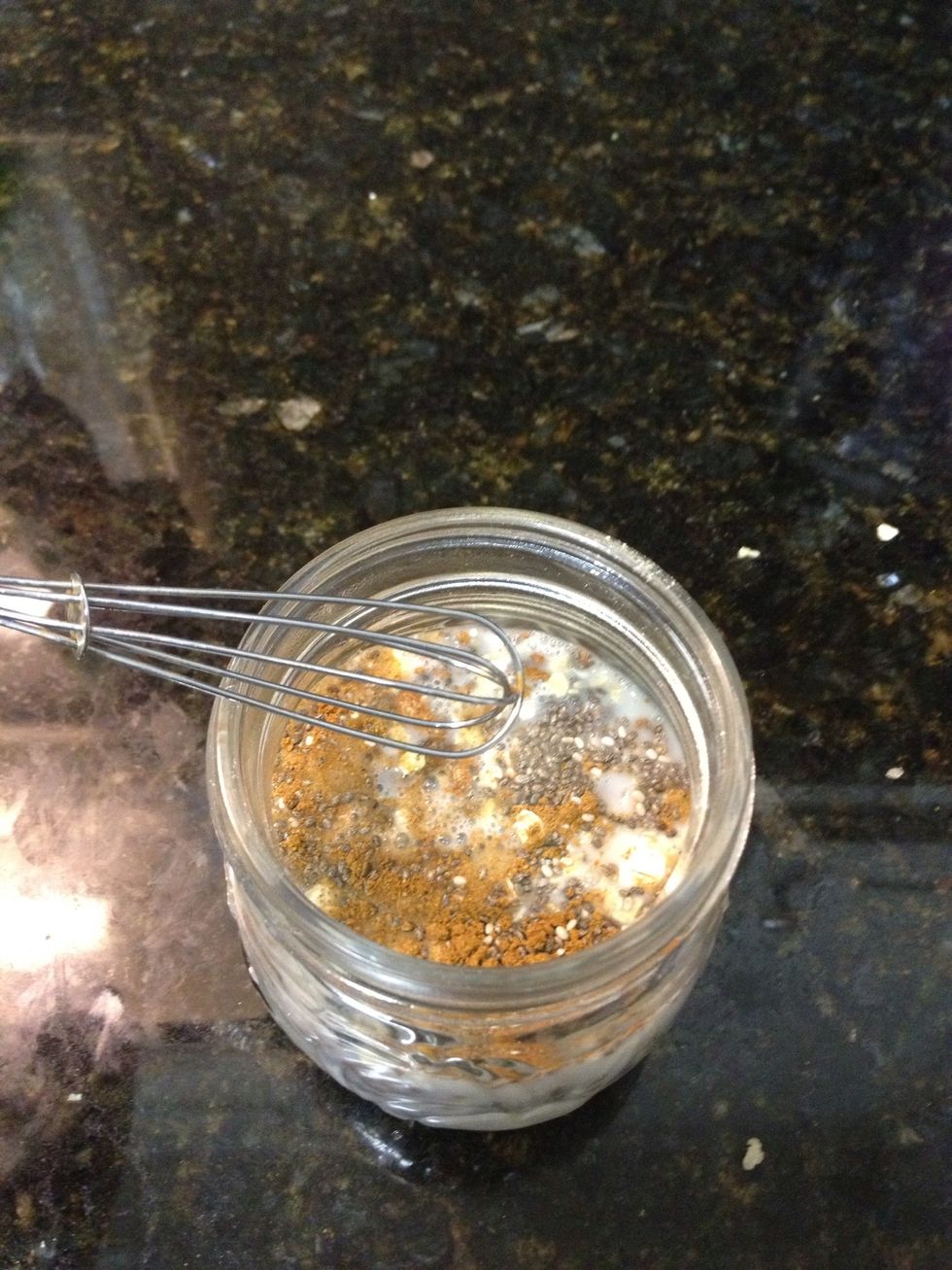 Using a small whisk, mix your ingredients together until well blended.
Whisk it!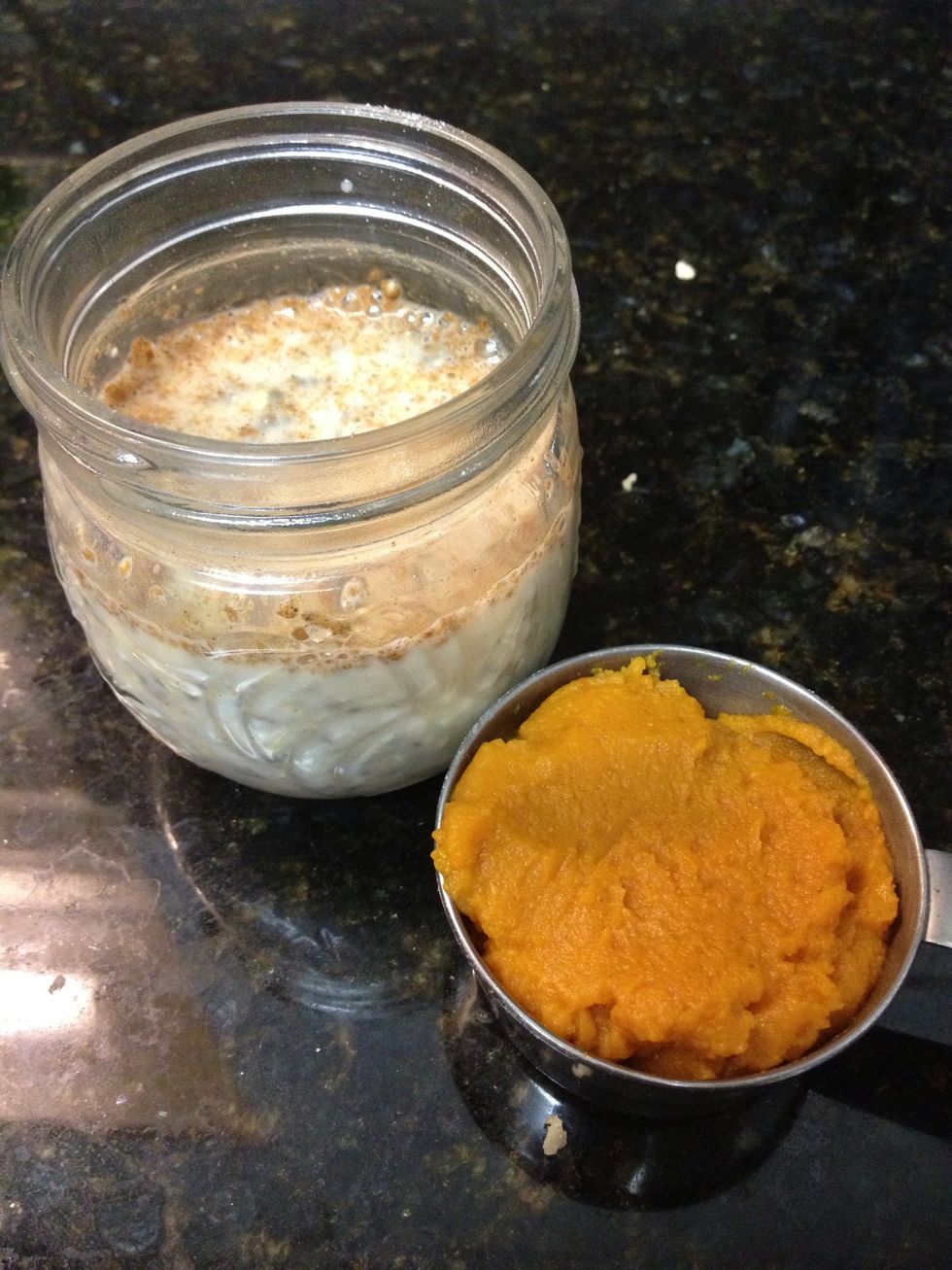 Now add your 1/3 cup of pumpkin.
And whisk again to incorporate.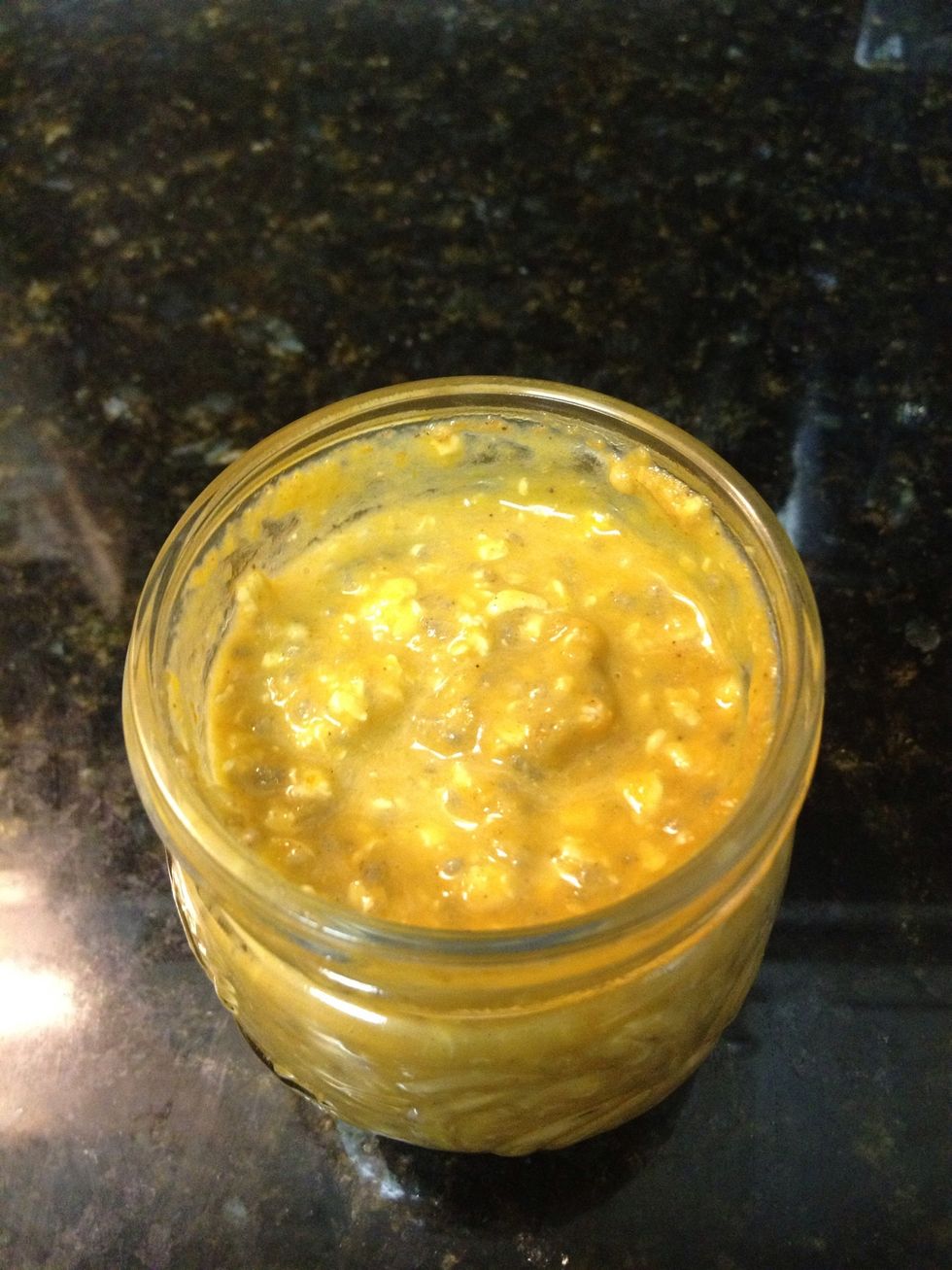 All mixed up!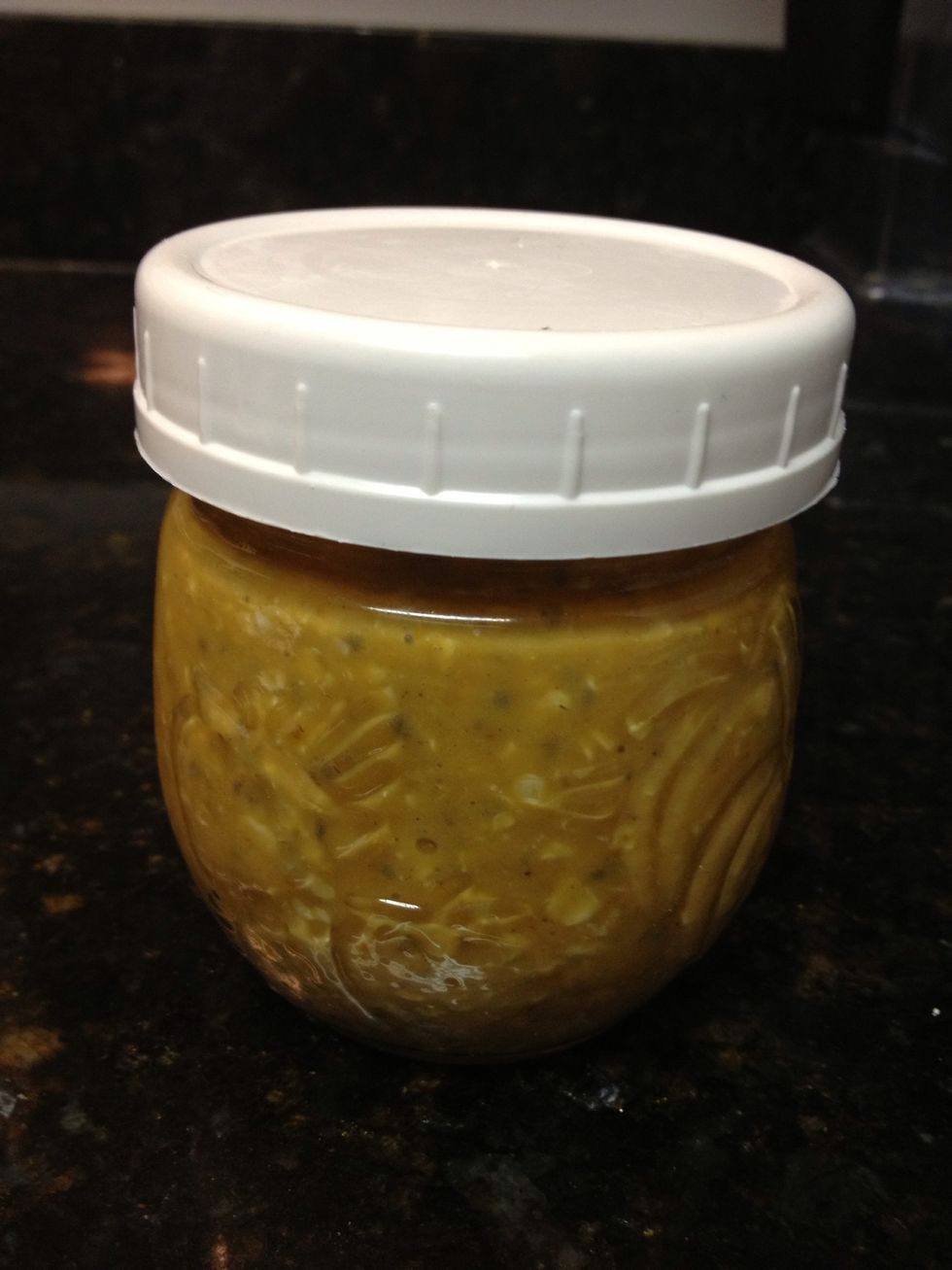 Now add a lid to your jar and...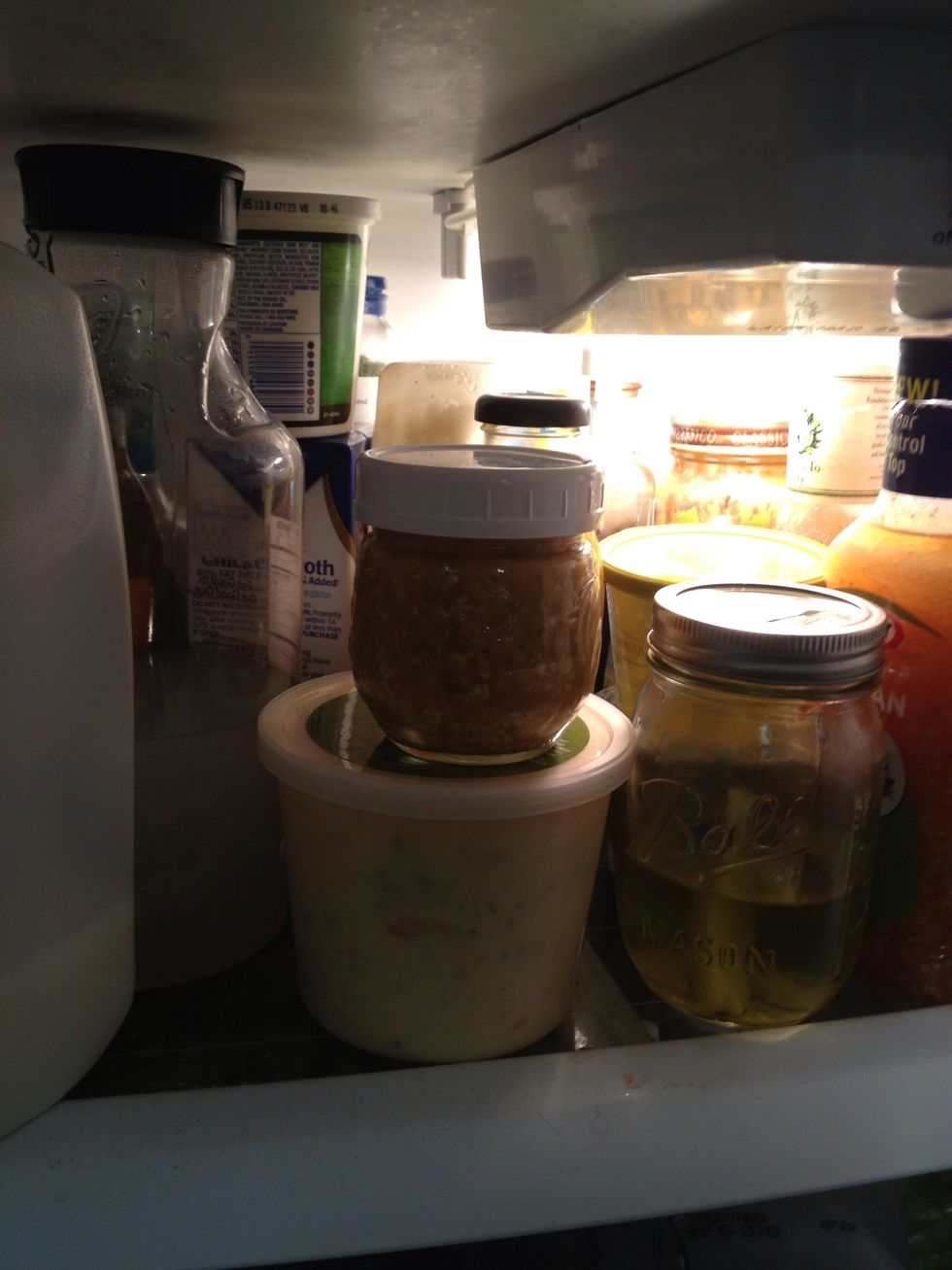 Pop it in your fridge! I've heard you can eat it in an hour or so, but I always make mine the night before to have for breakfast. Hence the "overnight" part!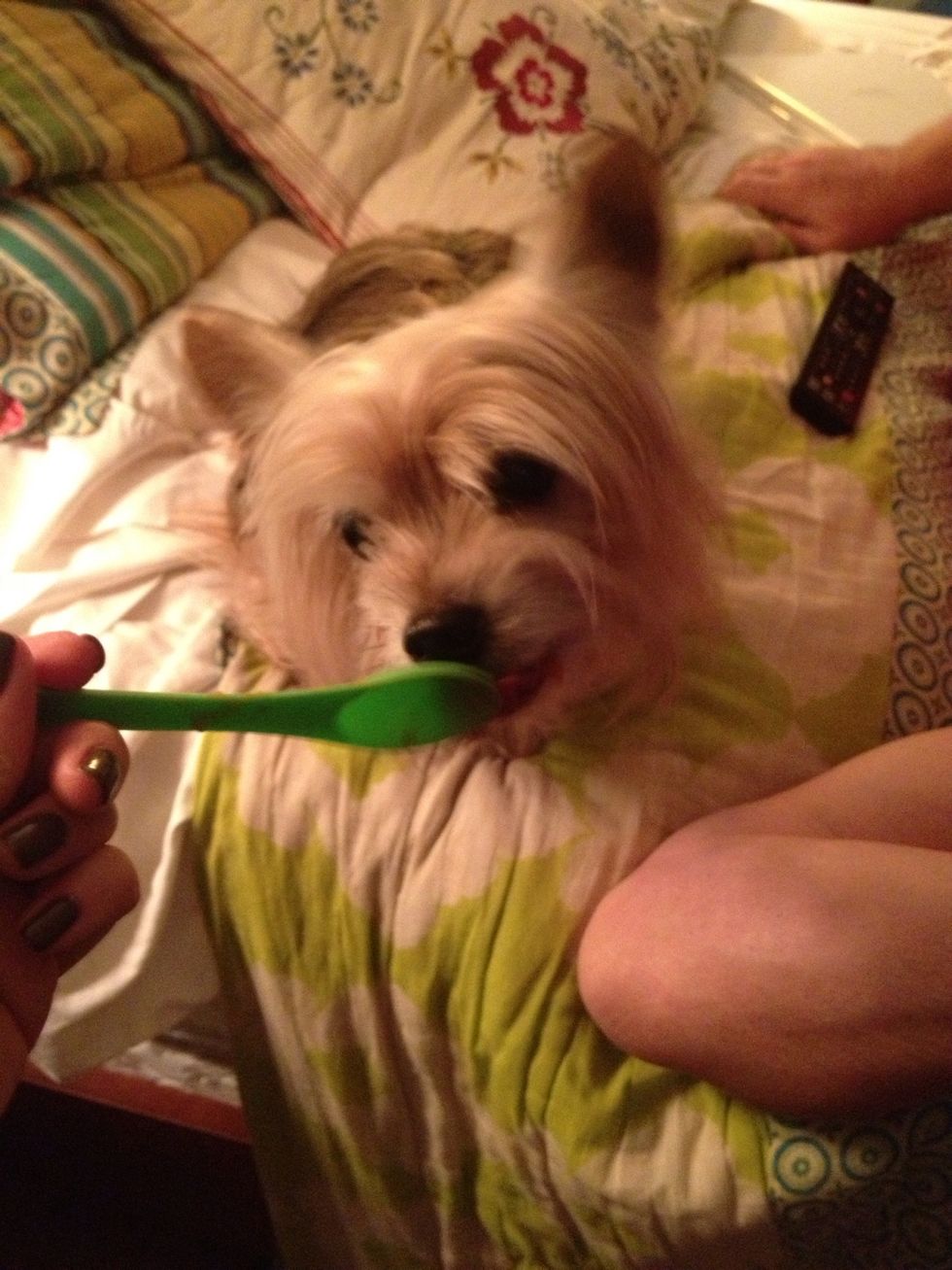 Give a little taste of that leftover pumpkin to your dog. Yum! Store the rest for future batches of delicious overnight oats.
The next morning, it's ready to go! Couldn't be easier! You can add any topping that sounds good to you- my favorite is dried cranberries. Love the combination of fall flavors. Creamy and delicious!
1/3c Quick oats
1/2Tbsp Chia seeds
1/2tsp Pumpkin pie spice
2/3c Almond milk (I prefer sweetened vanilla)
1/2Tbsp Pure maple syrup
1/3c Canned Pumpkin (not pie filling)
Optional for toppings: cranberries, walnuts,
raisins, granola