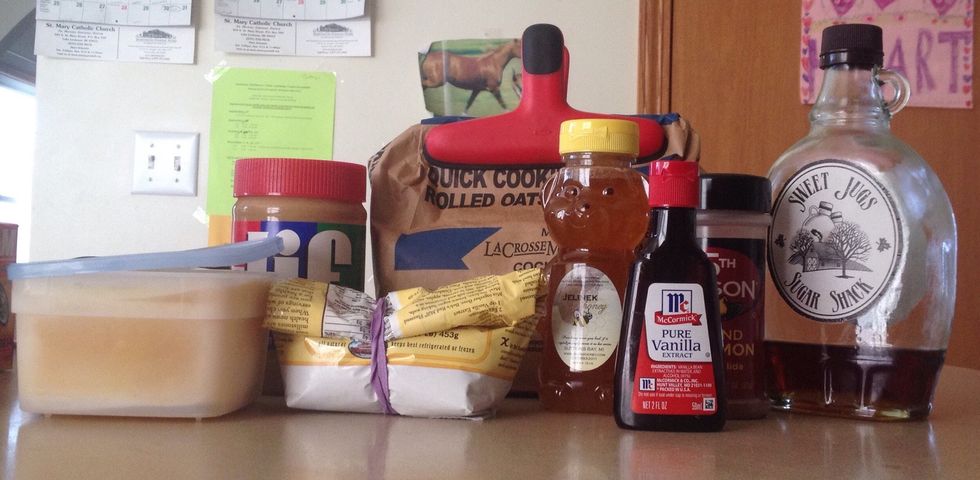 Gather all of your ingredients. If you are using frozen homemade pumpkin purée instead of store bought, thaw in microwave.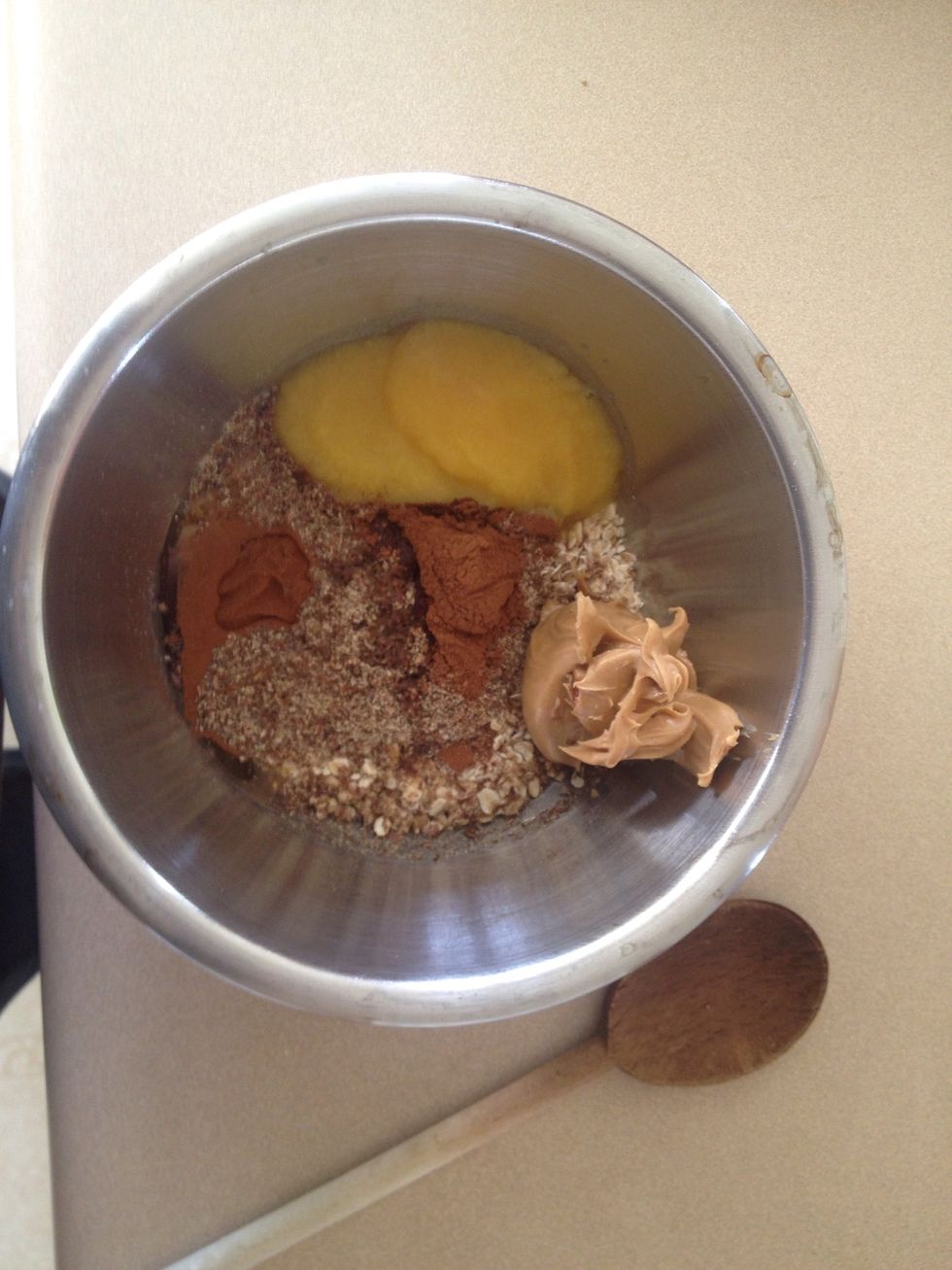 In a medium bowl, measure out all of the ingredients ( you can add the chocolate chips now but this time I didn't).
Stir together until throughly mixed.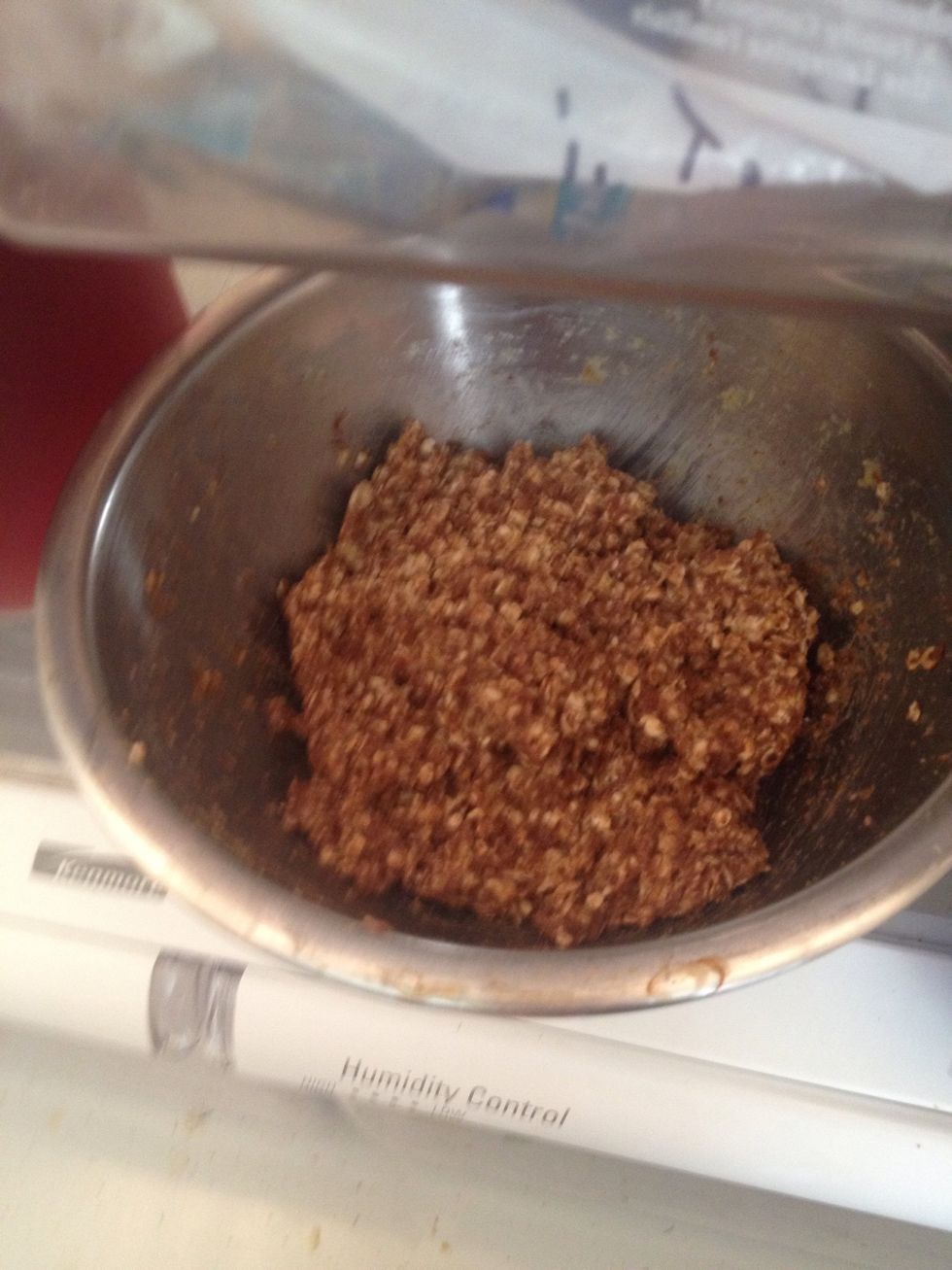 Place mix in fridge for 15 minutes.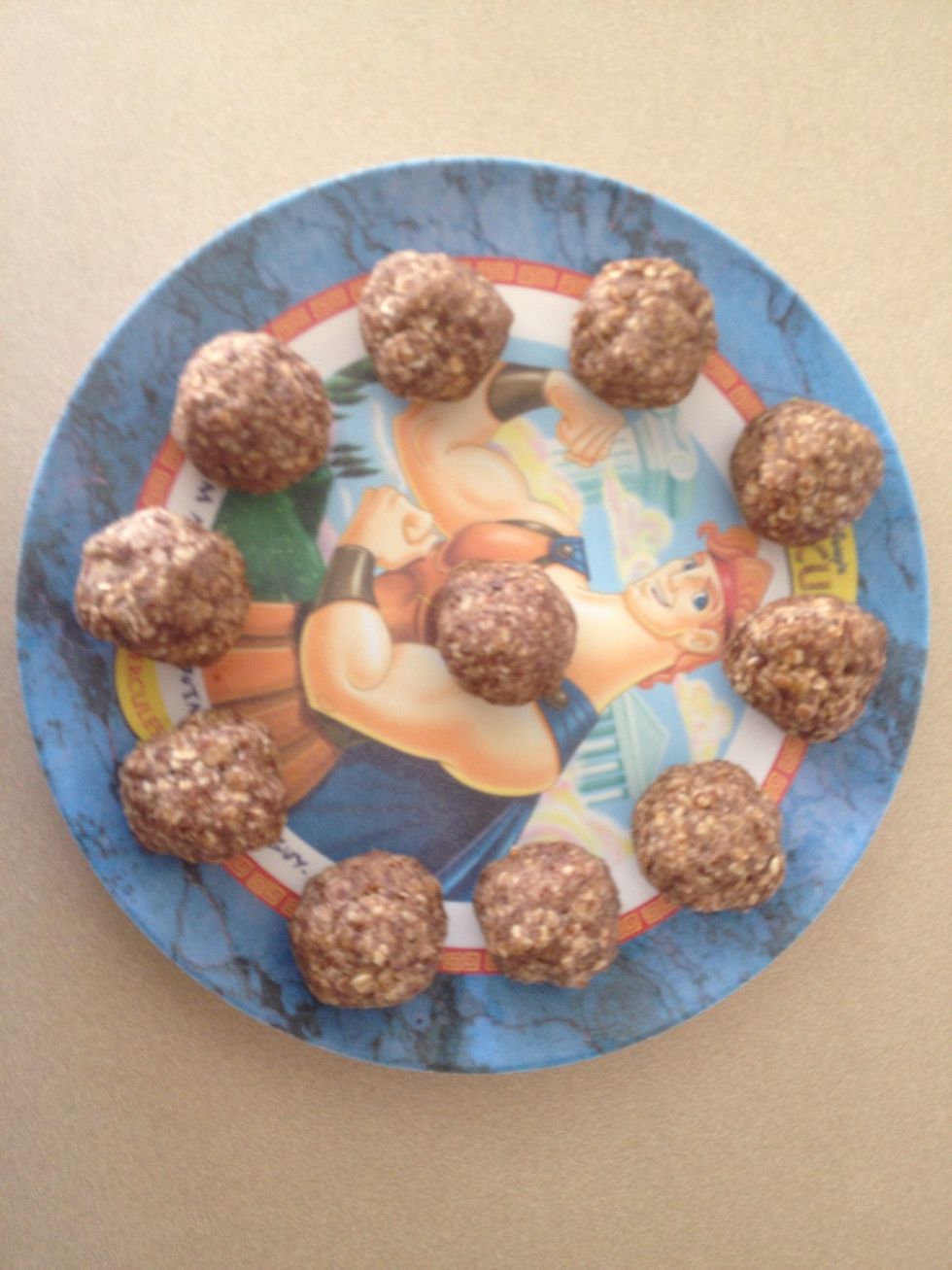 Roll mixture with your hands into 1 inch sized balls. At this point, you can freeze them in containers lined with wax paper for up to a month or eat them straight away. I'm doing the later.
To eat straight away, place desired amount in freezer, uncovered, on a plate for 20-25 minutes.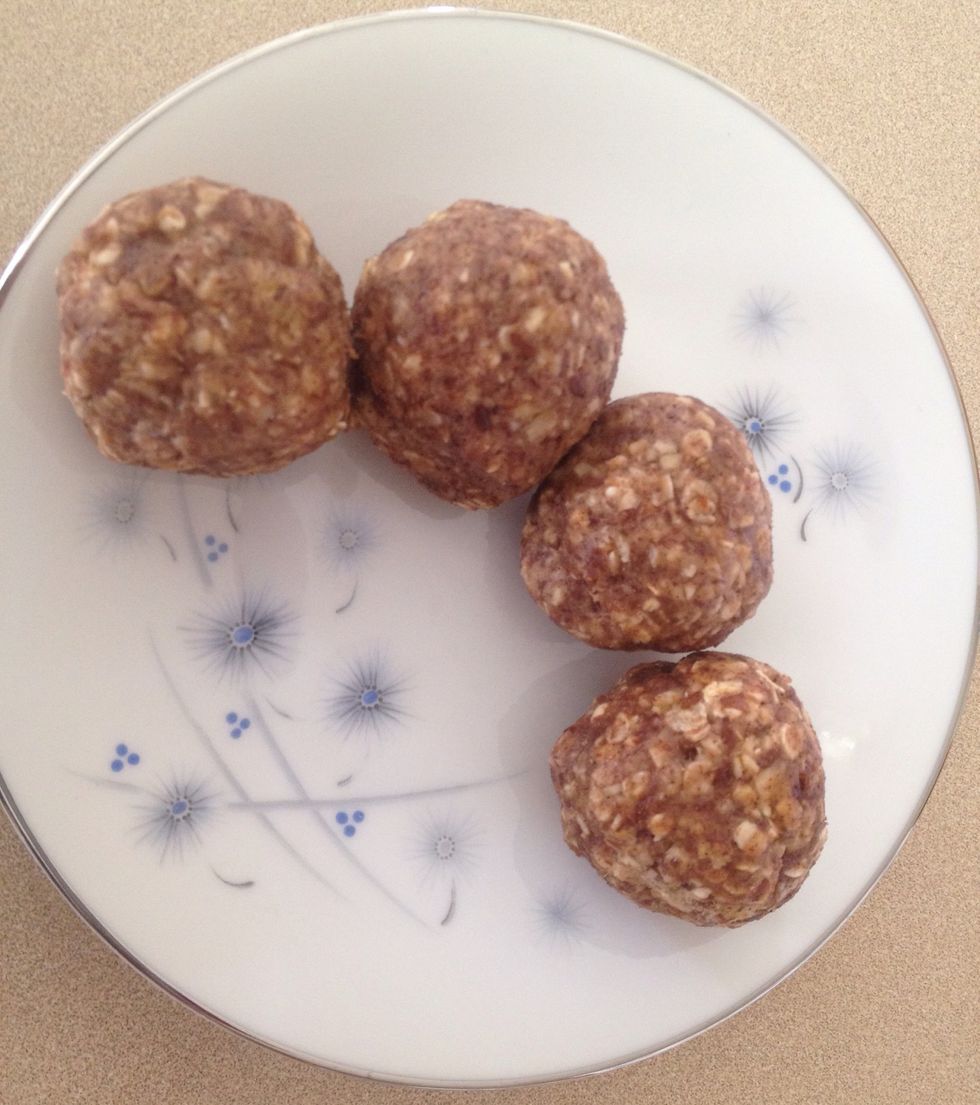 Take them out of the freezer, let them warm up a bit and enjoy! ❤️
1.0c Oats (quick or old fashioned)
1/4c Flax Meal
1/2tsp Cinnamon
1/4c Peanut Butter
1/4c Canned Pumpkin (preferably homemade)
2.0Tbsp Maple Syrup
1.0Tbsp Honey
1.0tsp Vanilla Extract
1.0Tbsp Mini Chocolate Chips (Optional)