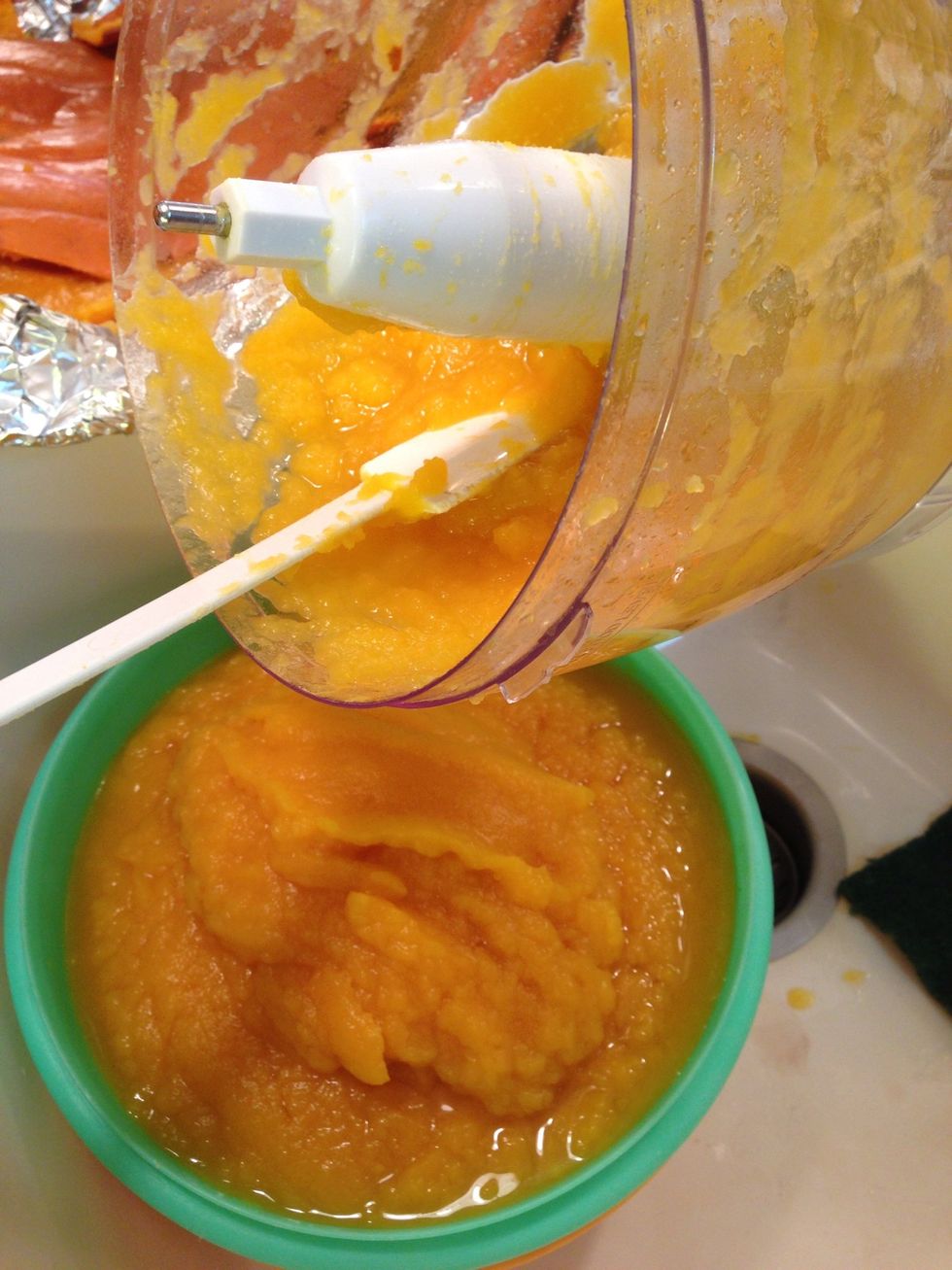 I've always made pie using our Halloween pumpkin. It's delicious and quite easy. See my guide... "Use your pumpkin to make pie." Here it is draining just after I puréed it.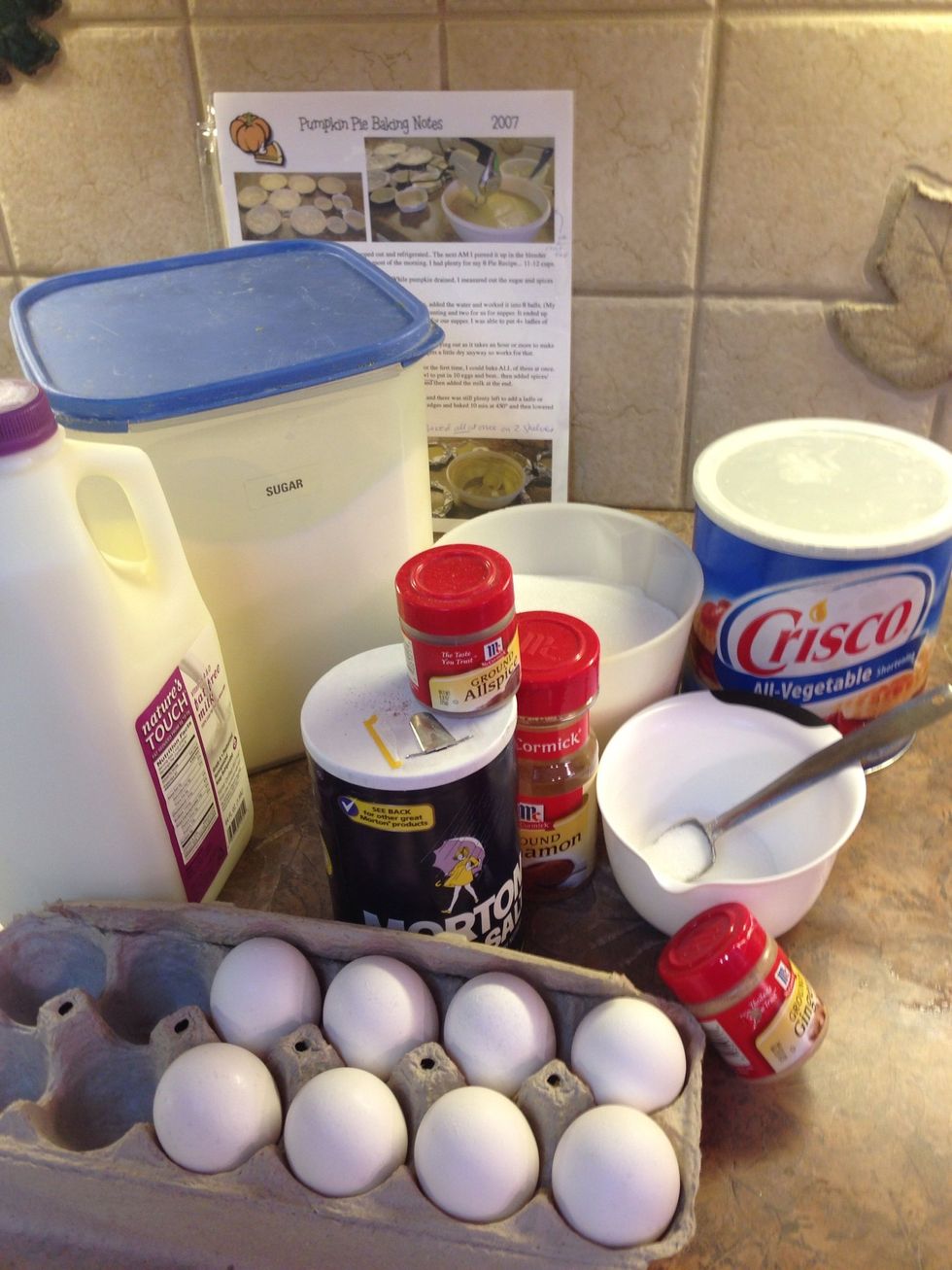 I made a quadruple batch which makes 3 full-size pies & 6 mini pies OR 6 full size. The recipe I've shared here is for 2 pies.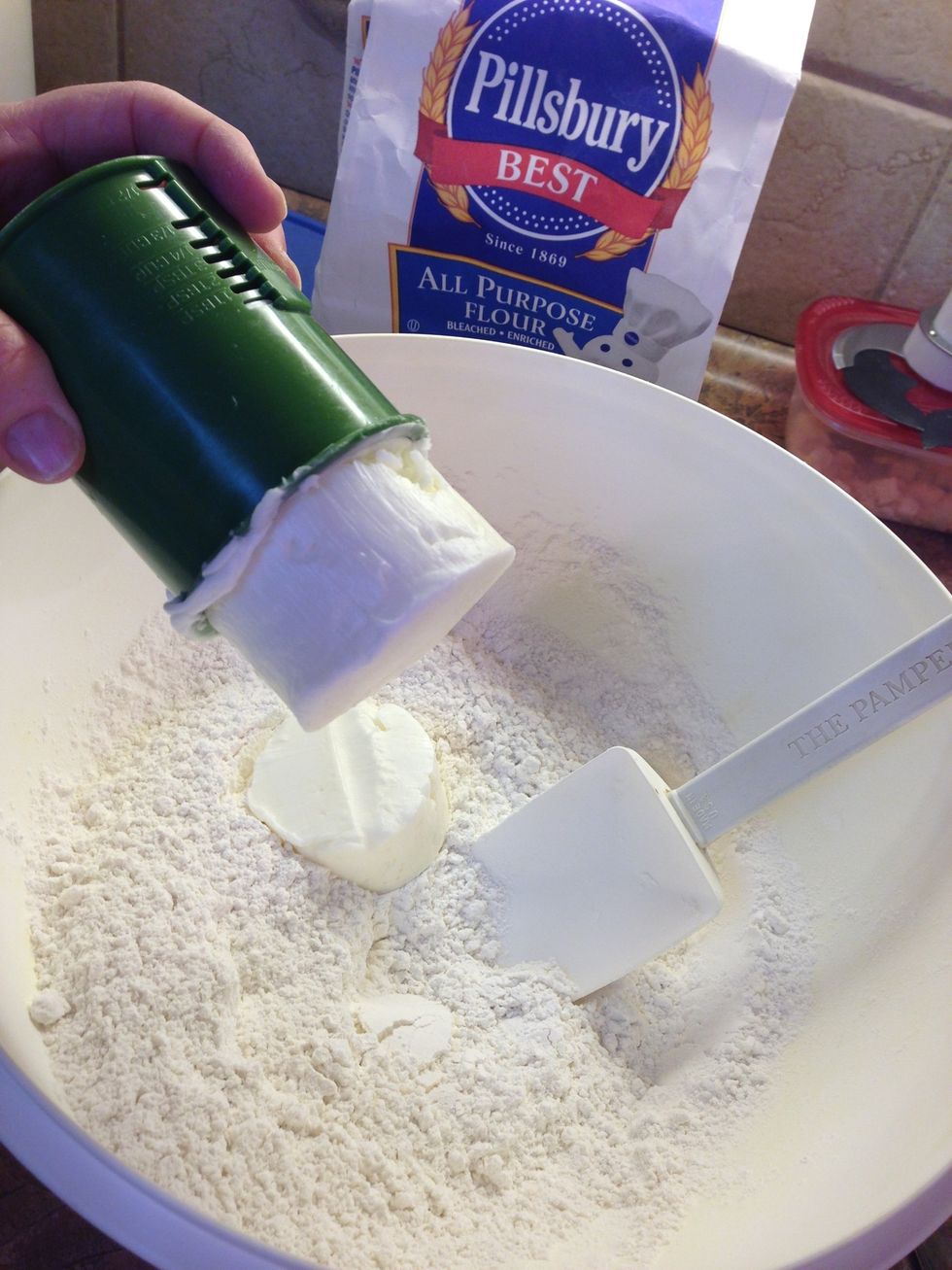 CRUST: Measure flour & salt in bowl. Add shortening and "cut in" to mix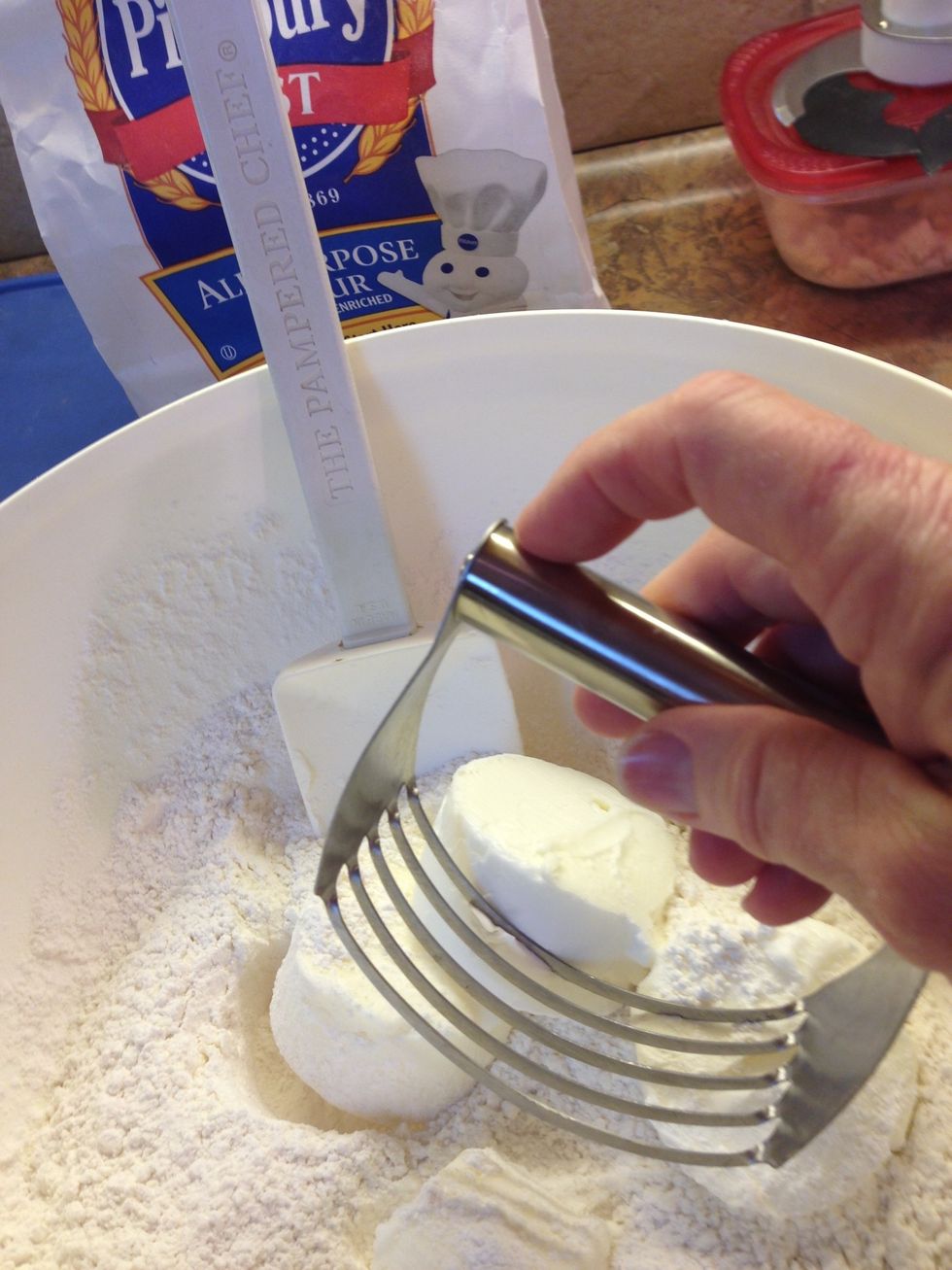 This is my favorite tool to cut shortening in.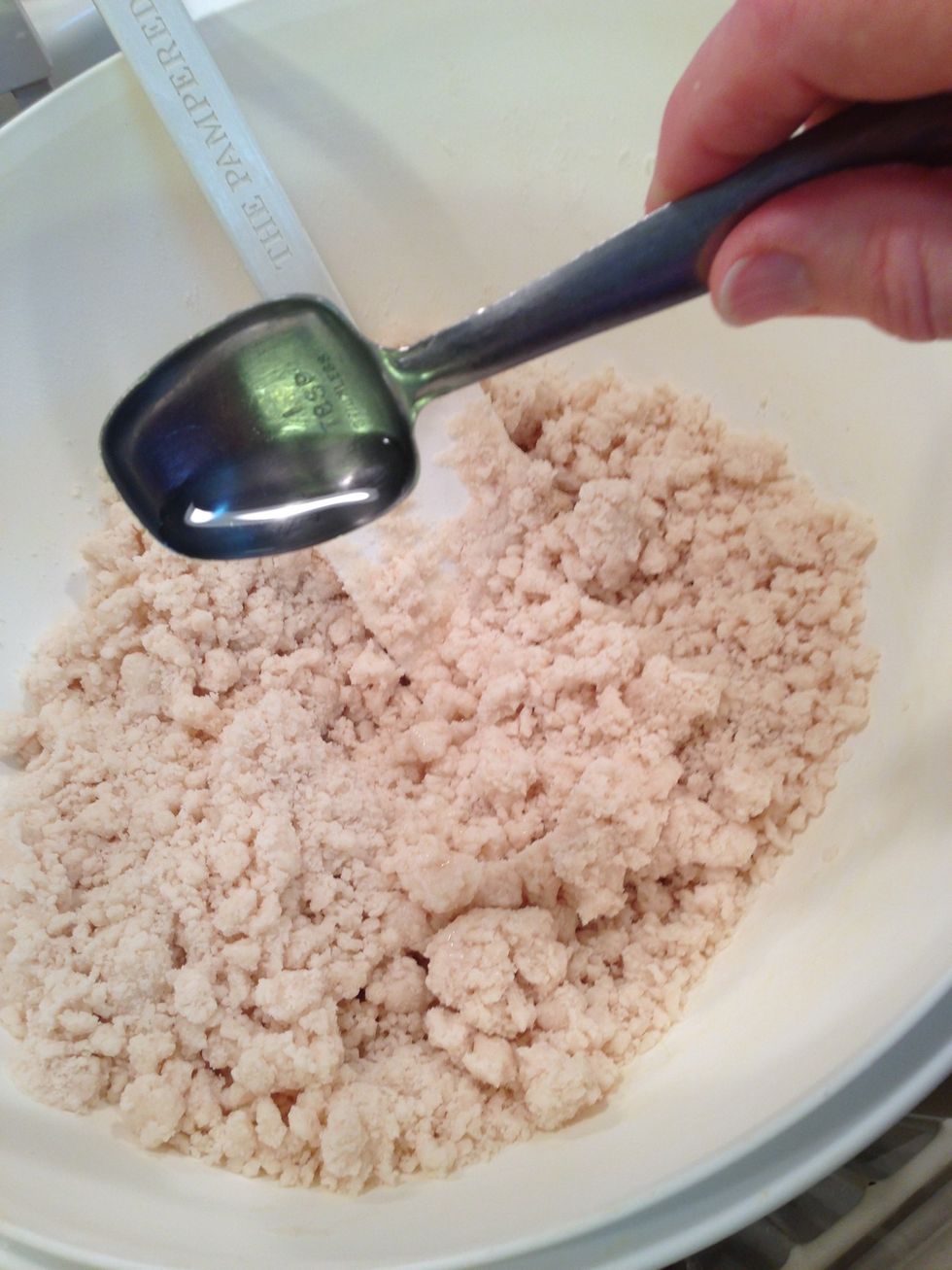 Drizzle cold water over mixture and stir in. Do not overdo water.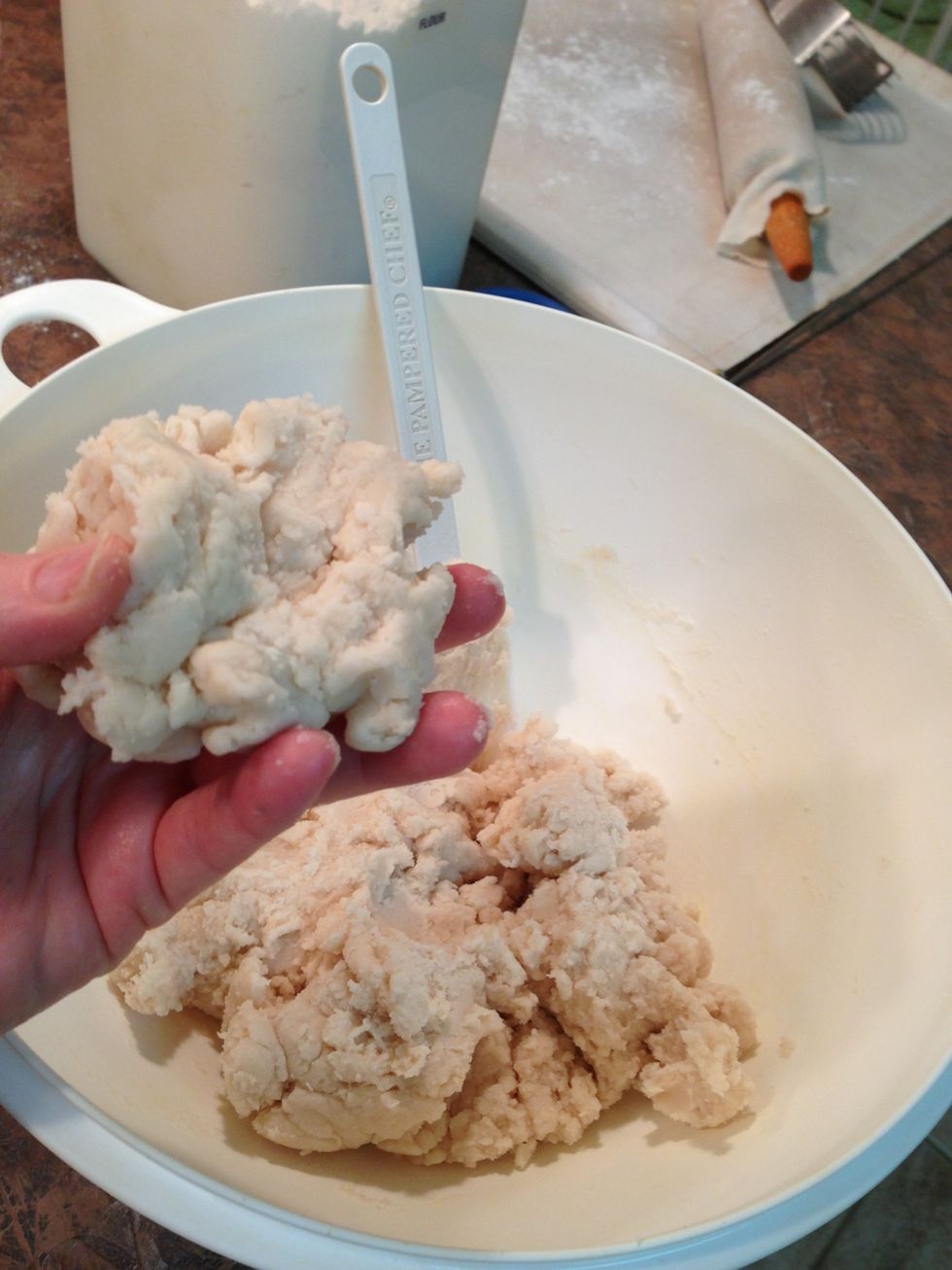 Dough will stick together just right.
I firmly believe a pastry cloth & covered rolling pin work best. (I store the used cloth in a plastic bag in freezer to keep fresh)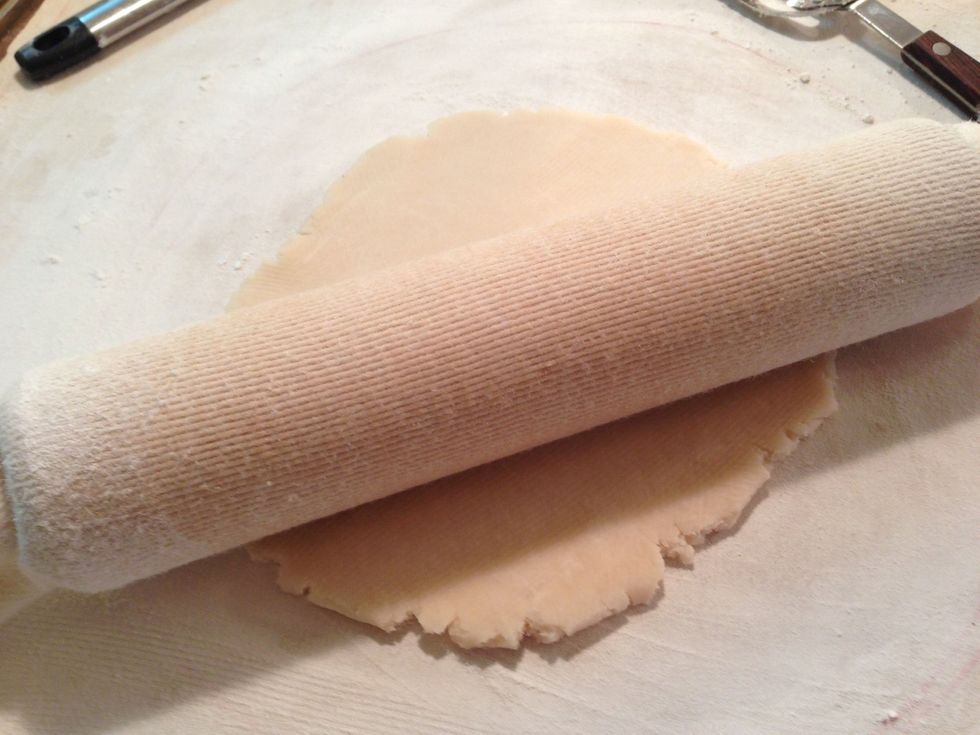 I've always uses the crust recipe from my Betty Crocker Cookbook.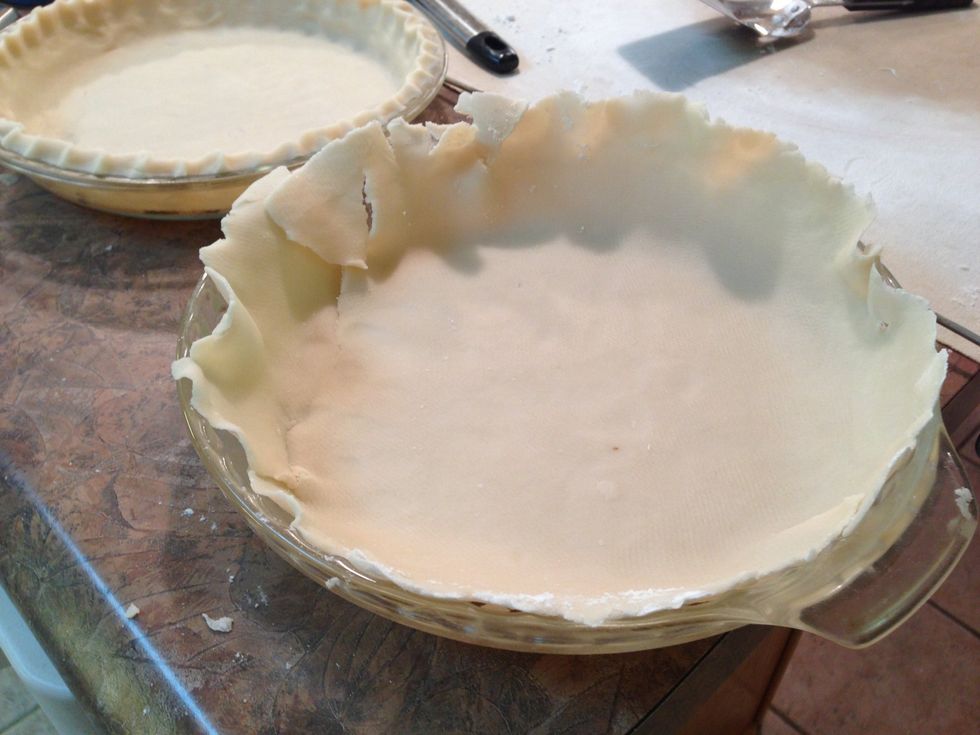 Don't worry about rips... You can patch with dough...
Edging is the fun part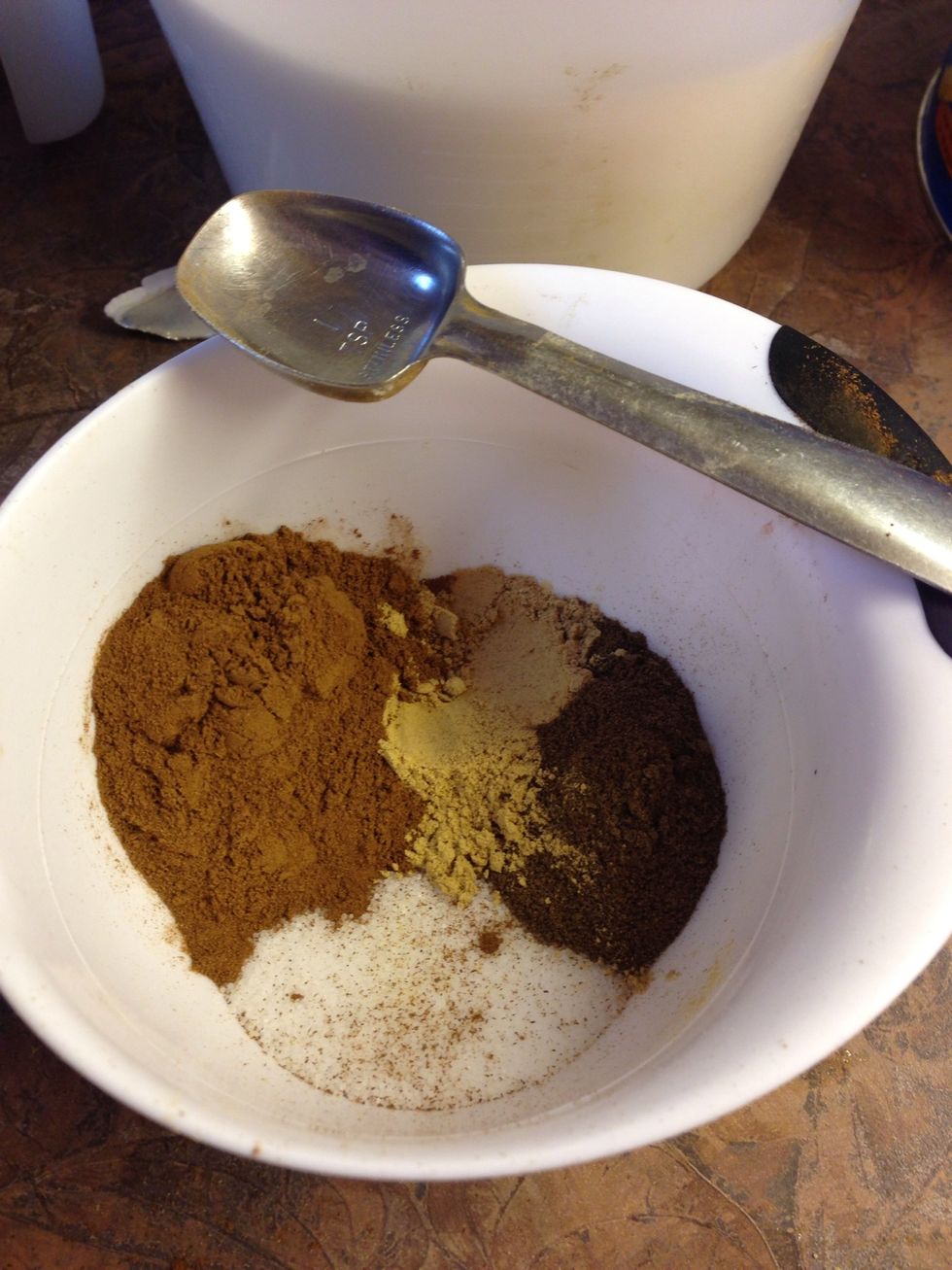 Ginger, allspice, cinnamon & sugar give pumpkin the wonderful flavor. If you don't cook your own pumpkin, this recipe works for canned as well.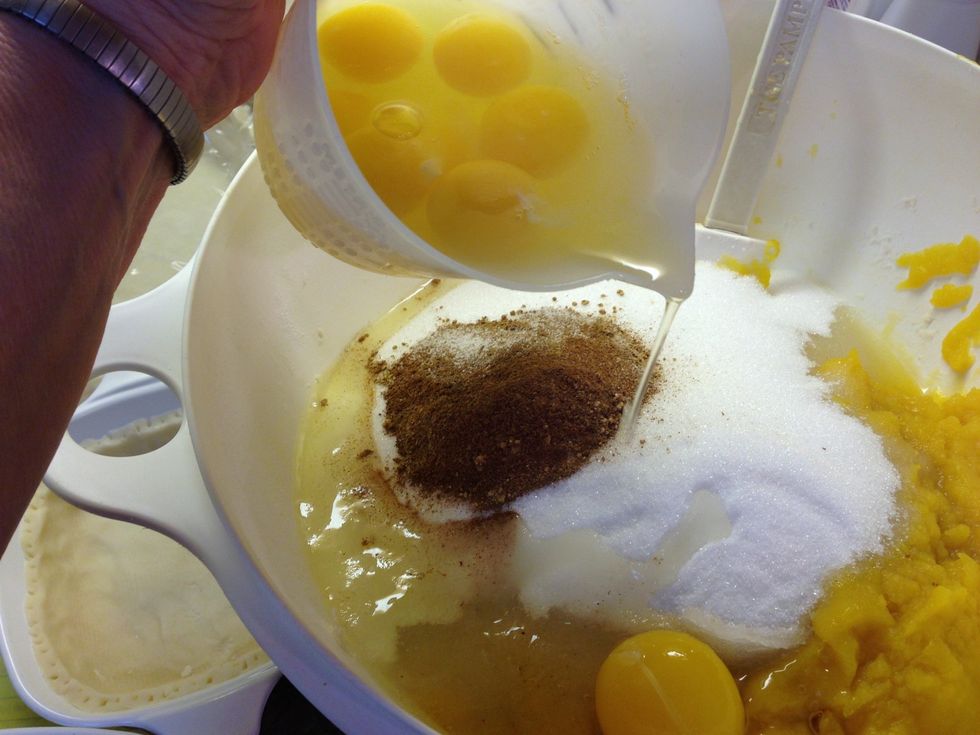 Mix sugar, spices an egg into pumpkin and beat.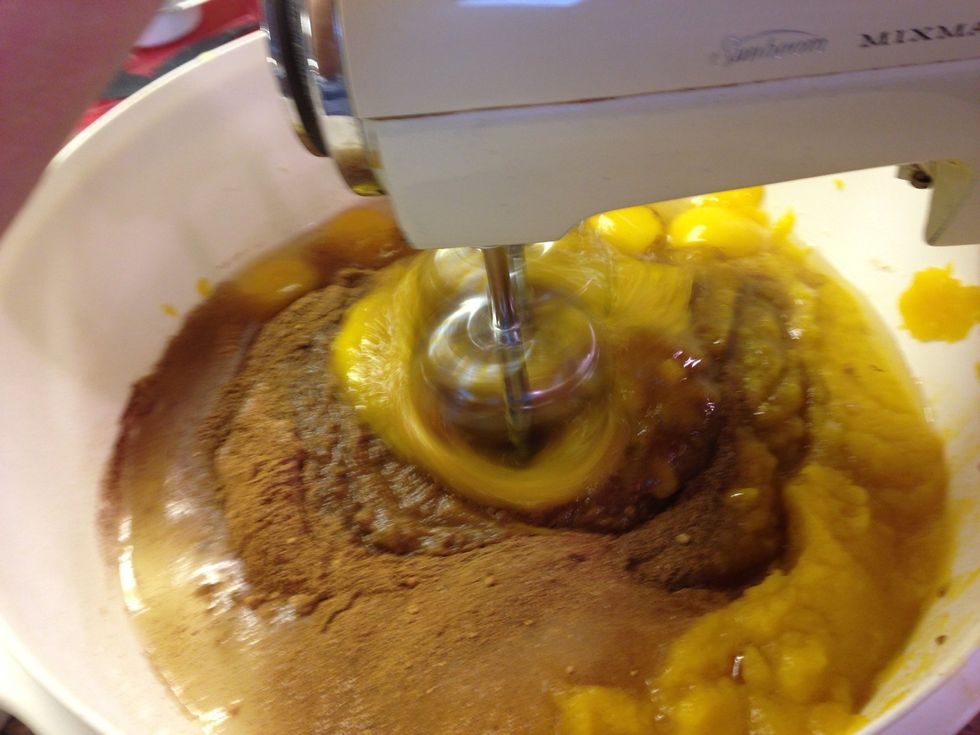 Beat till well mixed.
Gradually beat in milk till smooth.
Sprinkle finely crushed ginger snap crumbs in bottom of crust. This keeps crust from getting soggy and adds a nice flavor too.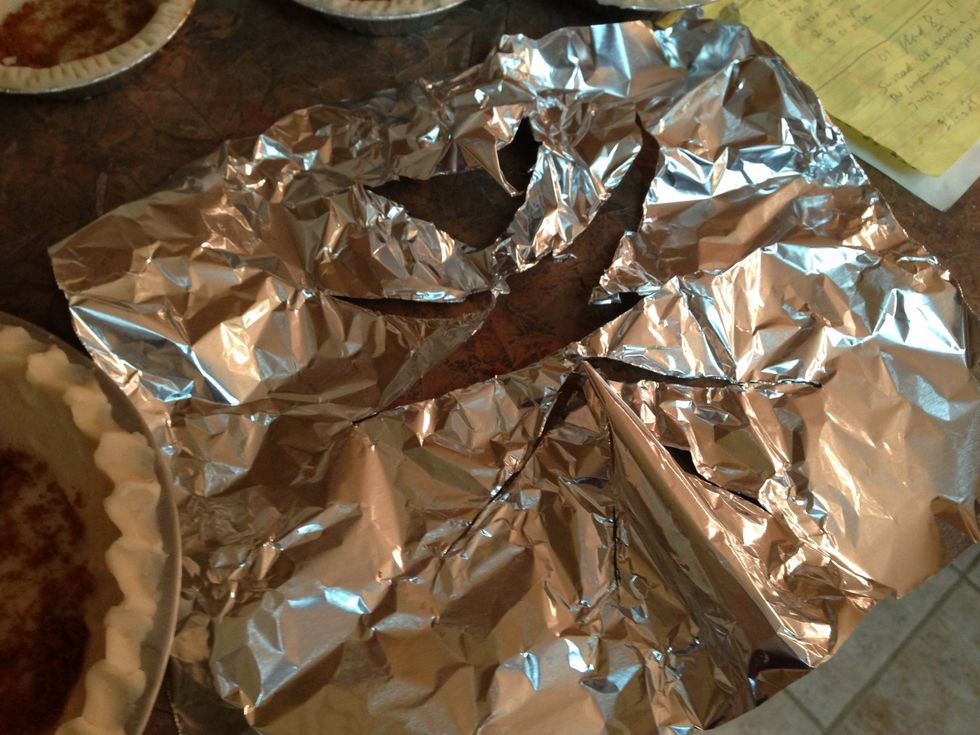 I fold foil, cut, open and cover loosely over crust, exposing pumpkin.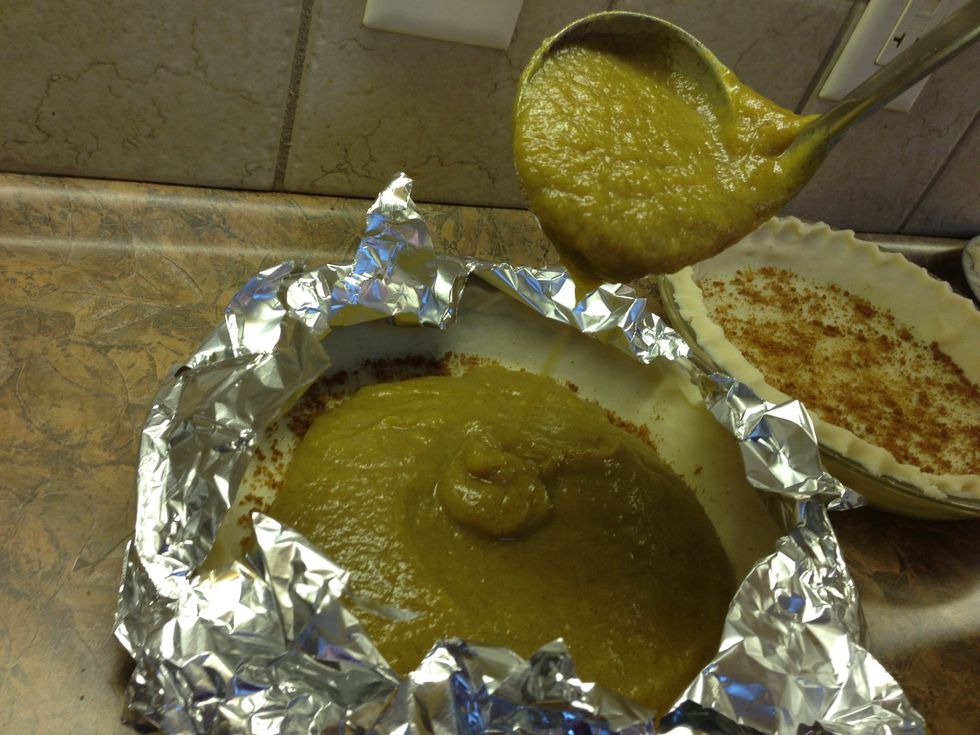 Covering edges of the crusts with foil prevents over-browning. Then ladle pumpkin mixture into crusts.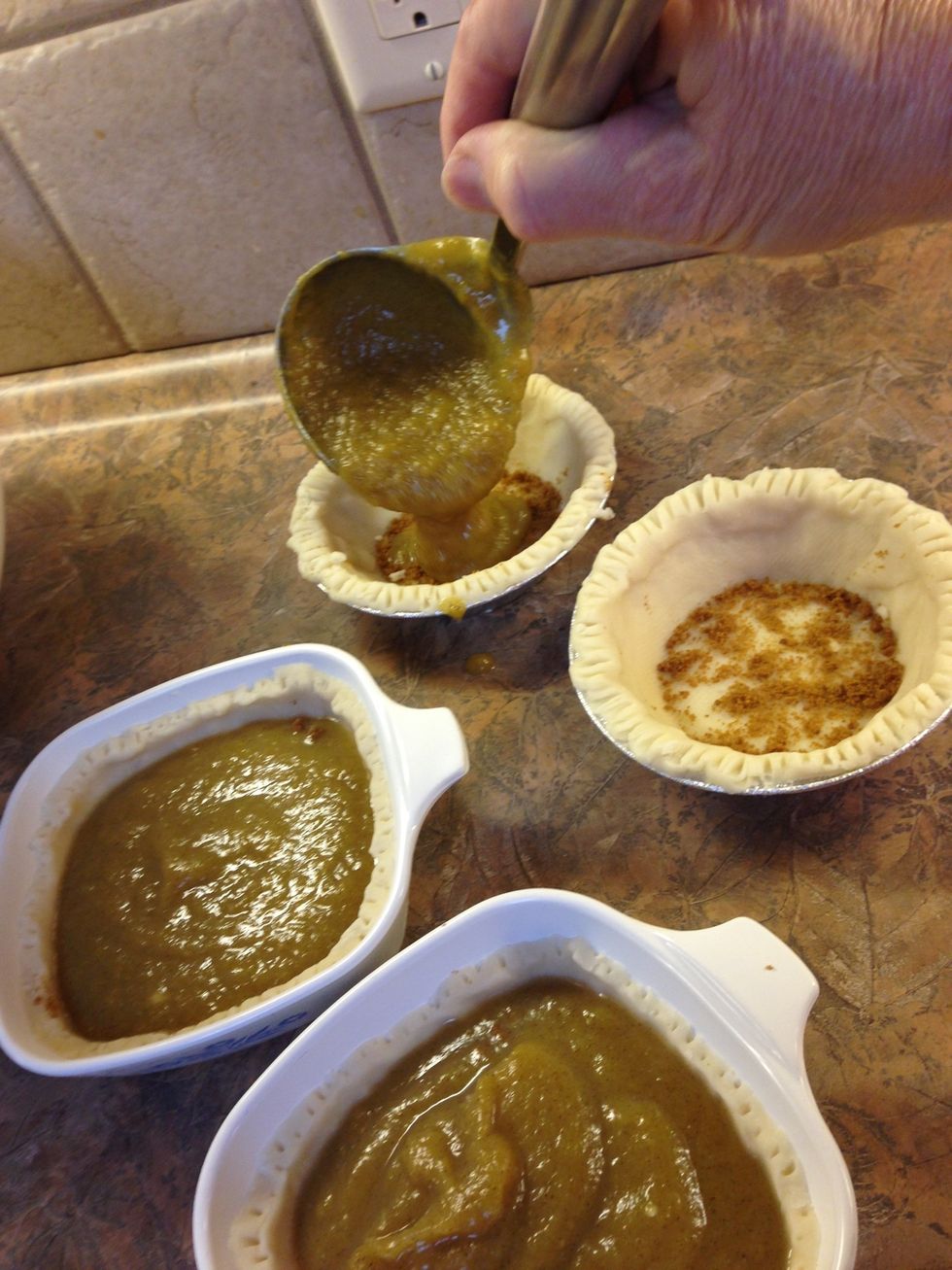 I always make a few single serving pies for my husband to take deer hunting.
Bake 450° 10 minutes, then lower oven temp to 350° baking 50 more minutes.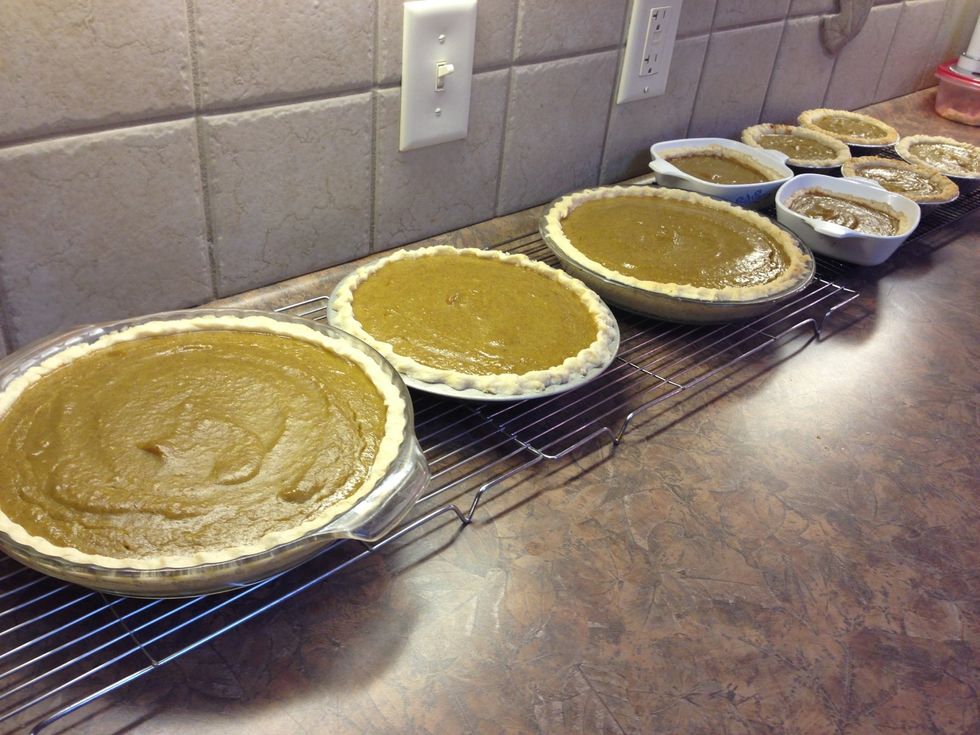 Cool. Foil keeps crusts lighter. These freeze very well - plastic wrap over covered with foil wrapped snugly.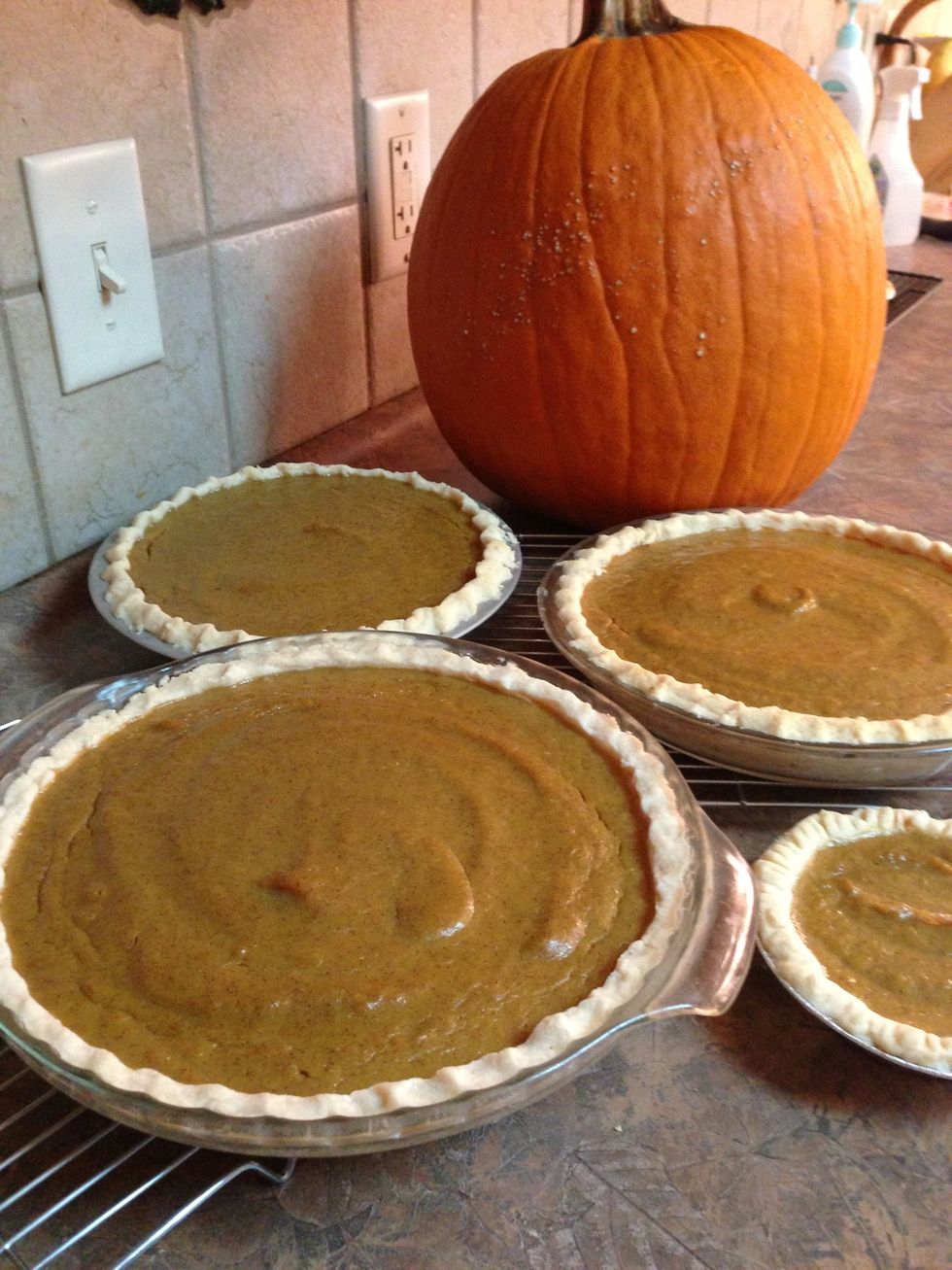 If only I could share the aroma with you! See my Guide "carve a Jolly Jack-o-lantern to see what I did with that pumpkin in the background.
2.0c Pumpkin
1.0c Sugar
2.0 Eggs
1.0tsp Salt
3/4tsp Ground Ginger
1/2tsp Cinnamon
1/2tsp Allspice
3/4c Milk
CRUST ingredients
2.0c Flour
1.0tsp Salt
2/3c Crisco shortening plus...
2.0Tbsp Crisco shortening
4.0Tbsp Cold water
Rollie Brandt
I've been an artist all my life and raised my children as a stay at home mom. Happily married 40 years. I love to share what I do...